I know I said I would never write a '5 Days in Sydney' post, but guess what? My sister is coming to visit me here next week and suddenly I find myself carefully crafting an itinerary that will allow her to experience the best of Sydney in 5 days.
As I mentioned in my 'Best Things To Do In Sydney' post, Sydney is sprawling, hilly, and a bit cumbersome to navigate by public transport. It's definitely not the kind of city where you can easily cover lots of ground by hopping around by train or bus. No matter how you plan your time in Sydney, I strongly recommend sticking to one or two general areas per day so that you're not wasting time in transit.
Here's my best go at crafting a Sydney itinerary for 5 days:
Day 1: Circular Quay, North Sydney, Newtown
Let's assume your flight lands in Sydney very early in the morning, as most long haul international flights tend to here. Jetlag be damned, at least you've got your whole first day to get acquainted with this fine city!
First thing's first: make a beeline for Circular Quay to glimpse the Sydney Opera House and Sydney Harbour Bridge. After seeing so many photos of these iconic structures, it's absolutely a *pinch me I'm dreaming* kind of moment to catch them for the first time in person.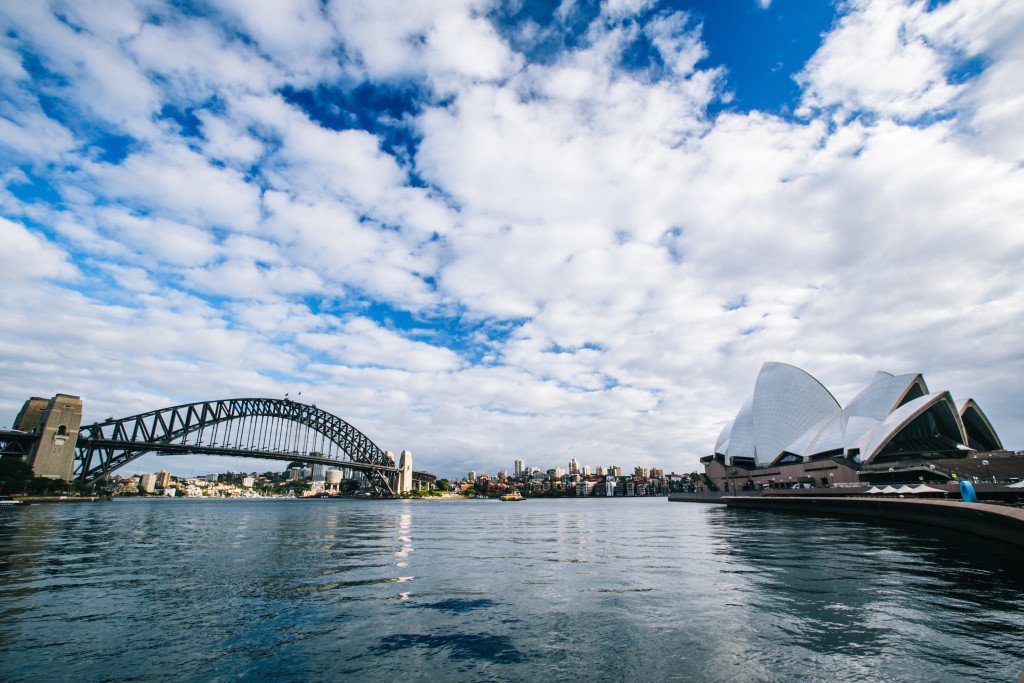 From here, you can wander around the nearby Botanic Garden, or amble around the cobblestone laneways and old sandstone buildings in The Rocks.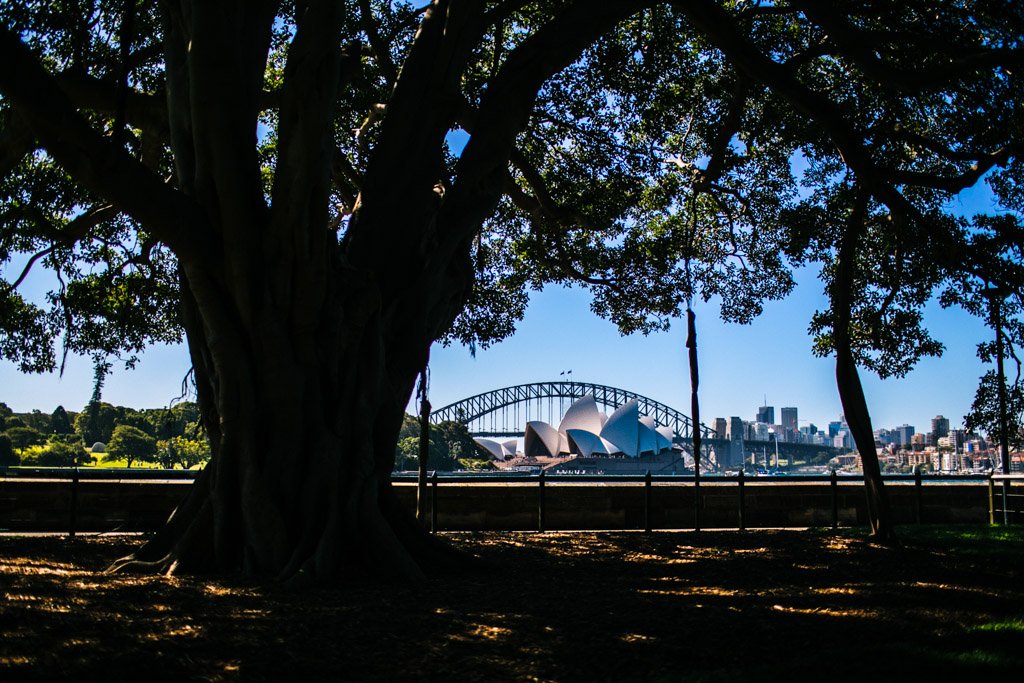 View from the Botanic Garden.
Whatever you do, make sure you walk across the Sydney Harbour Bridge to soak up the insane views from both the bridge and the other side of it in North Sydney and Kirribilli. Kirribilli is a particularly gorgeous suburb and well worth a wander as well, if you have the time. At the very least, try to stop in for lunch or coffee at Celsius, which sits right on Kirribilli Wharf (as in, the water is literally right next to you if you've managed to snag a table by the window).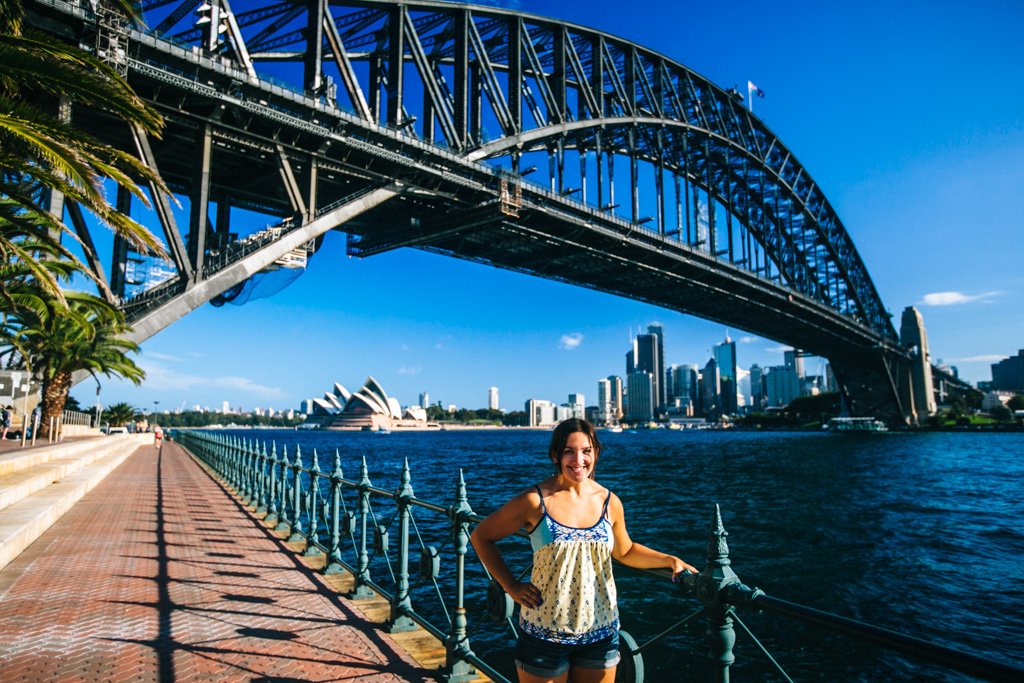 Take the afternoon to check into your accommodation and rest up if jet lag's crept up on you. Then in the evening, head to Newtown to explore King Street, home to a myriad of ethnic eateries and lively pubs. The Thai restaurants here are particularly excellent (and cheap!), and the street art in Newtown is the best in Sydney.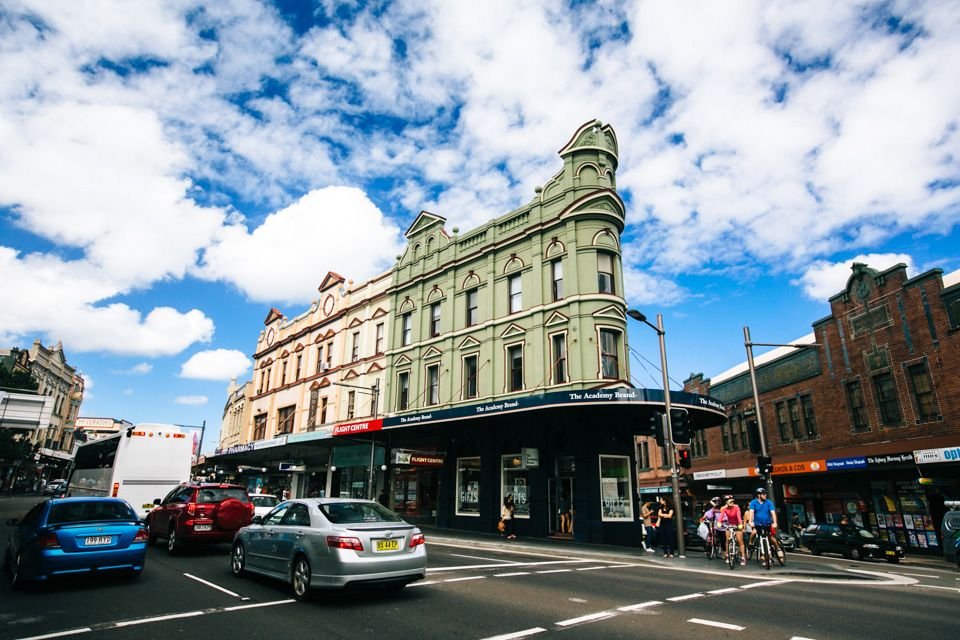 King Street in Newtown.
For more Sydney sightseeing ideas, see my blog post on The Best Views of Sydney.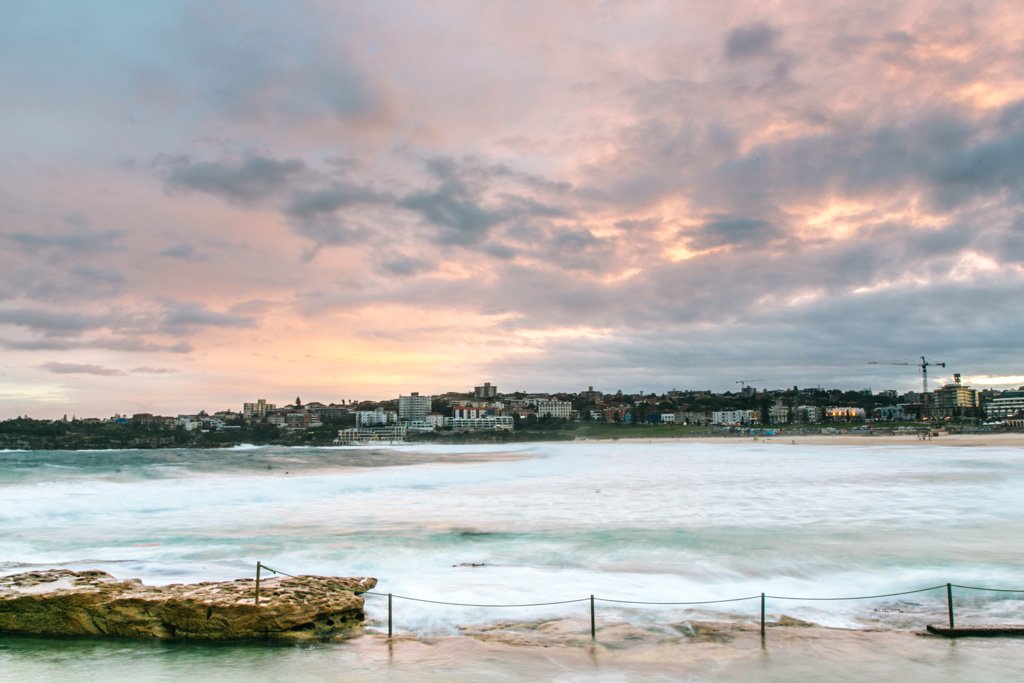 Bondi Beach.
Day 2: Bondi to Coogee Coastal Walk
You can't come to Sydney and *not* hit the famed coastline from Bondi to Coogee. Yep it sure is touristy, but it's absolutely epic and well worth the trek (just aim to do it on a weekday if possible to avoid the crowds).
Though the whole walk should take about 2 hours to complete without stopping, I would allot an entire day to it. This will allow you time to stop off and enjoy the gorgeous beaches along the way, or linger in Bondi or Coogee at either end if you fancy food, drinks, or further exploration.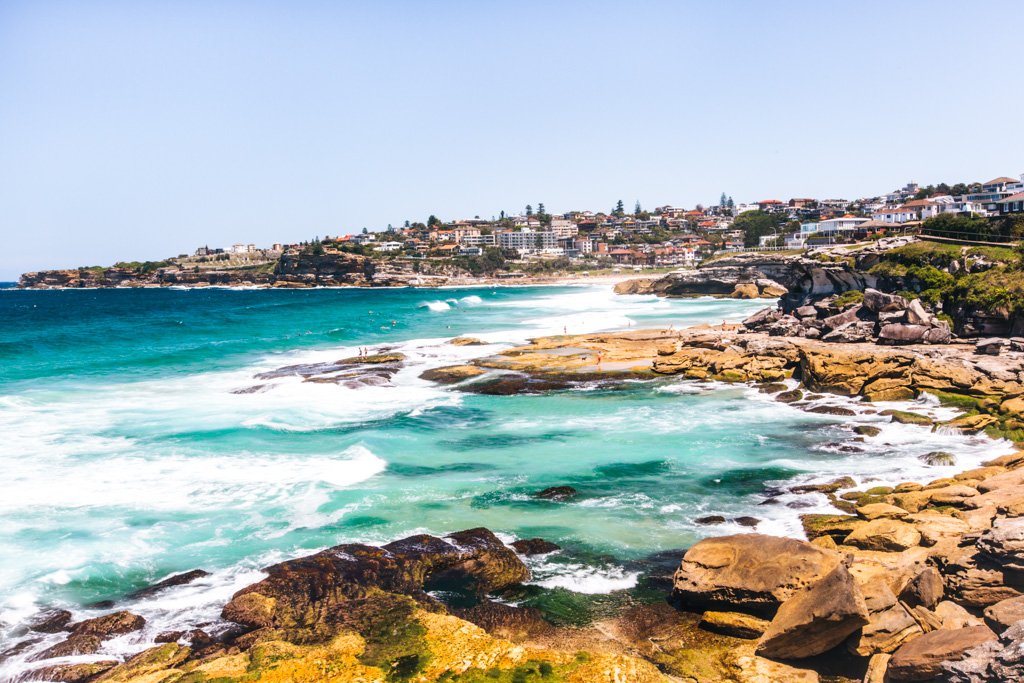 Along the Bondi to Coogee coastal path.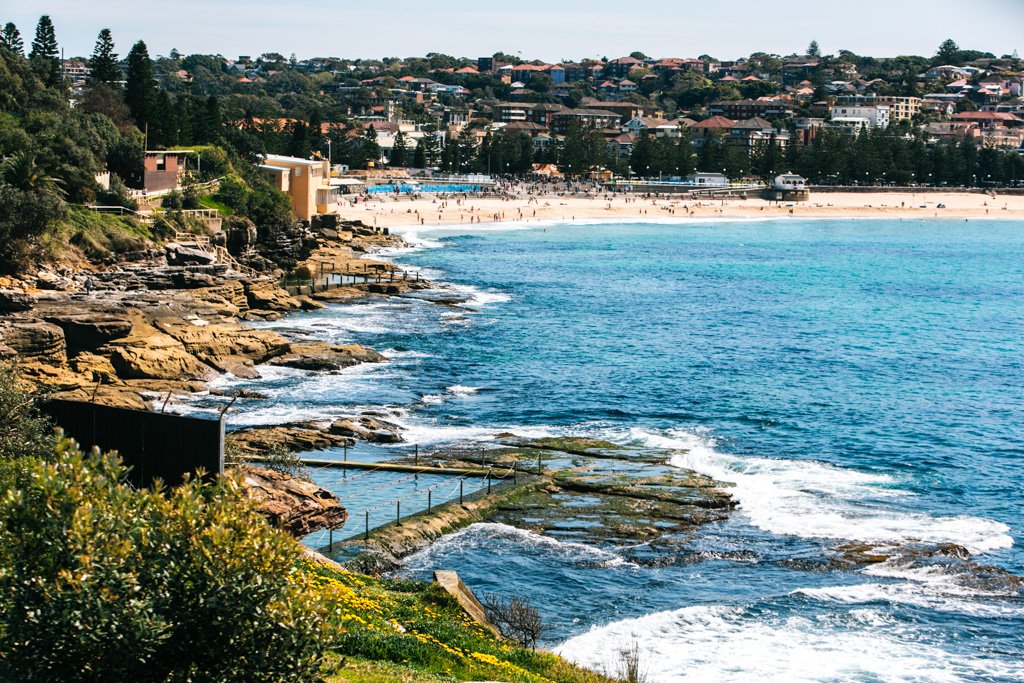 Coogee Beach and the nearby baths.
For more details, see my blog post on the Bondi to Coogee coastal walk.
Which way should you do the Bondi to Coogee coastal path? Well, if you start in Bondi and head south, the sun will be to your back which is definitely ideal; however, if you start in Coogee and head north, you'll be able to end your day in Bondi where there's so much more going on. It's up to you!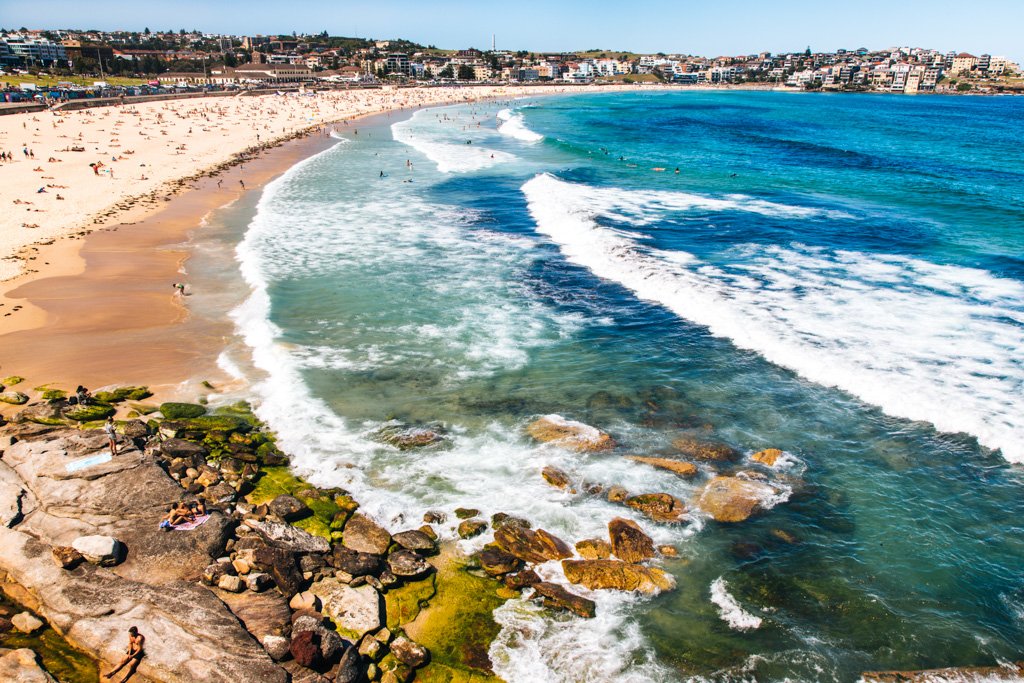 Bondi Beach.
Things to do in Bondi Beach
Swim or simply take photos at the famous Bondi Icebergs pool
Walk out to the end of Ben Buckler for a sweeping view of Bondi and the coast down to Coogee (this is a fab sunset spot!)
Enjoy a super-healthy, delicious, and beautiful brunch at The Well, The Shack, Harry's, or Depot
Drink, dine, and shop along Hall Street, or window shop the boutiques on Gould Street
Drink alfresco with a view of the sea at Bucket List, Ravesis, or North Bondi RSL
Indulge in a scoop or two of Gelato Messina (a Sydney institution not to be missed!)
Day 3: Blue Mountains
The Blue Mountains are probably the most popular day trip from Sydney. And honestly, I'm apt to agree with the masses here – if you have time for just one excursion in your Sydney 5 day itinerary, you should definitely head out to the mountains.
This national park is where you wanna go if you yearn to be immersed in nature that isn't the beach or harbour (lovely as they are in Sydney). The easy/touristy thing to do is take the train to Katoomba and check out the town and the Three Sisters, but the Blue Mountains are rife with other stunning lookouts, waterfalls, and hikes that could easily fill a day of adventuring, with or without a car.
Things to do in the Blue Mountains
See the Three Sisters at the Echo Point Lookout (can walk from Katoomba station). From here, you can set out on the Prince Henry Cliff walk to the Leura Cascades, or hike down the Giant Stairway to reach the tracks below the cliffs
Ride the Scenic Railway, Skyway, and/or Cableway
Explore the villages of Katoomba or Leura
Hike the Grand Canyon loop (near Blackheath, but it's about an hour walk from Blackheath station) for lush vegetation, creeks, and gorgeous rock formations
Hike the National Pass loop (can access from Wentworth Falls station) if you want to see a few big waterfalls and some equally epic mountain views
Tip: It can be much cooler in the Blue Mountains than it is in Sydney, so you'll definitely want to bring layers to wear – even in summer!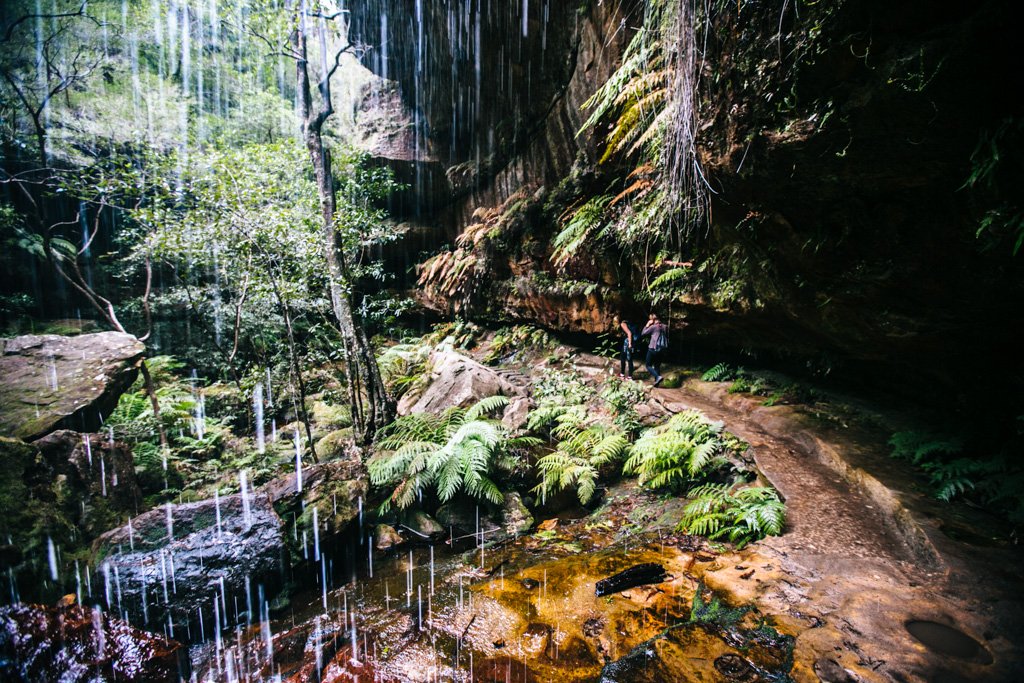 The Grand Canyon track.
Day 4: Manly
Manly is Sydney's second-most popular beach after Bondi, and though it might seem "too far" to bother visiting, to skip it would be a colossal mistake. This Northern Beaches suburb packs a serious punch and demands at least a full day of exploration.

Manly Beach.
First off, Manly isn't actually as far away as it might seem. It's just a 20 minute Fast Ferry ride ($9.10; must buy separate ticket as they don't accept Opal cards), or 30 minute Sydney Ferry ride ($7.50; can pay by Opal card) from Circular Quay. And second, Manly is particularly awesome because it hosts both oceanside beaches AND harbourside beaches. It's got something for everyone!
I'd spend a day in Manly in one of two ways:
Option 1: Spit to Manly walk (AM) + Manly (PM)
Take the bus from Wynyard station in the CBD (30 mins) to Spit Junction, where you'll start the Spit to Manly walk. I think this is the best overall walk in Sydney: you've got beaches, harbour views, and proper bush to walk through, whereas most all other Sydney walks have just one or two of those things.
See my other blog post for more deets on the Manly to Spit walk.
Depending on how early you start and how long it takes you to complete the walk, you should reach Manly by early-to-mid afternoon, giving you the rest of the day to enjoy in Manly.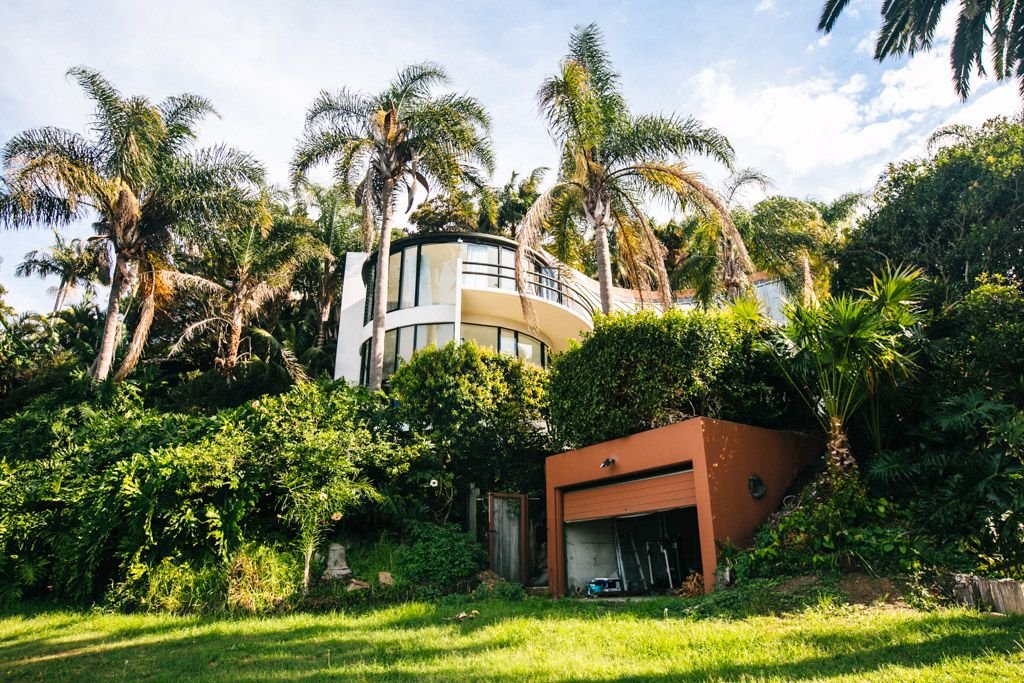 Fancy houses along the Spit to Manly walk.
Option 2: Manly (AM) + North Head (PM)
Take the ferry from Circular Quay to Manly in the morning and spend the whole day in Manly. Then later in the day when the sun isn't so strong, head up to North Head to do some bushwalking and hit the popular lookout point from the outermost point of Sydney Harbour (best enjoyed around sunset with a little picnic and wine!).
See my North Head blog post for more deets on the North Head Sanctuary Loop Walk.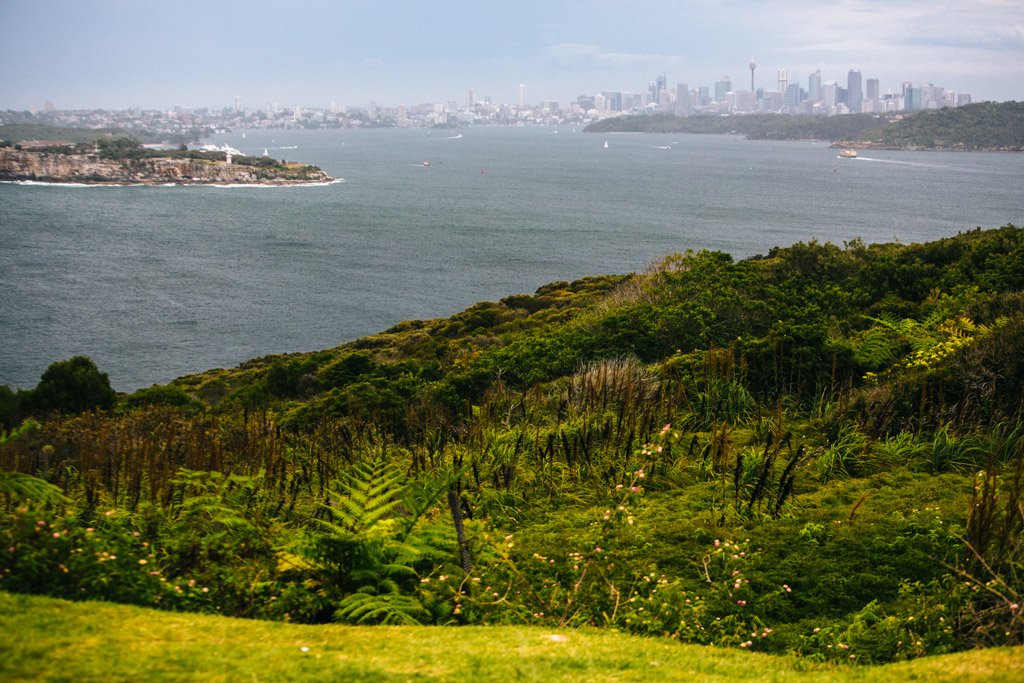 View of Sydney from North Head.
Things To Do In Manly
Lucky for you, I have a whole other blog post highlighting the best outdoor adventures to have in Manly – so definitely check that out for more specific recommendations on beaches, activities, and where to eat and drink.
In a nutshell:
Swim or surf at Manly Beach
Swim, paddleboard, or snorkel at Manly's harbour-side beaches or Shelly Beach
Hit the weekend markets at Manly Market Place
Order some of Sydney's best pizza at DeVita
Grab drinks at a pub on The Corso, or at one of the beachfront bars
Indulge in breakfast or lunch at the Insta-worthy Boathouse restaurant at Shelly Beach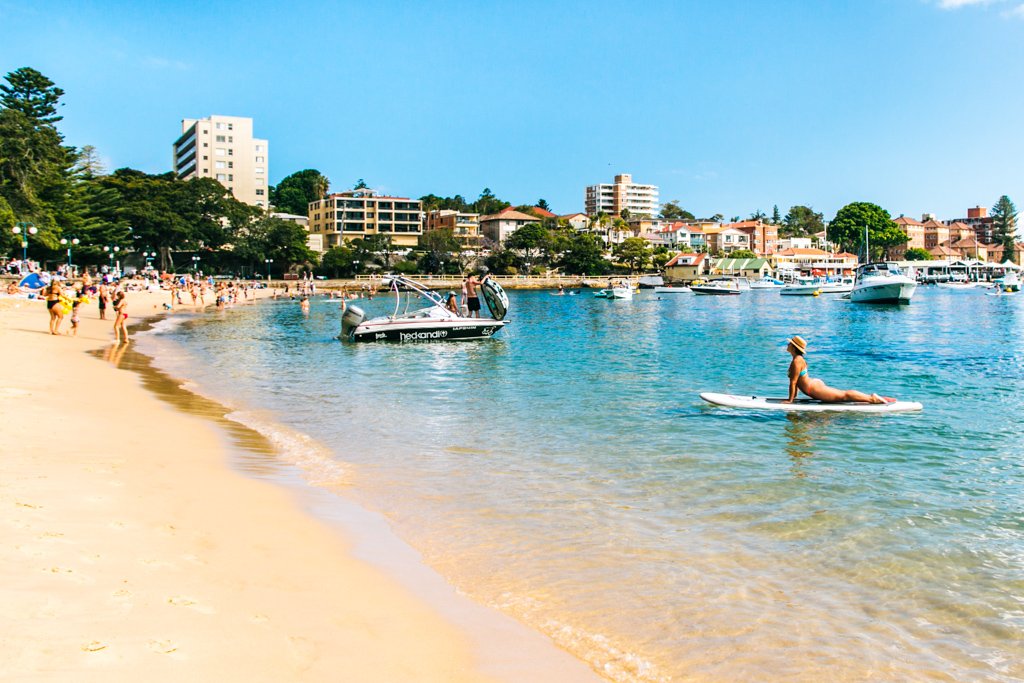 Stand-up paddleboarding (or SUP yoga-ing) at Manly.
If you happen to be visiting during summer, you should have enough time to enjoy dinner in Manly before catching the ferry back to Circular Quay around sunset (which should be around 8pm). The ferry basically rides straight into the sunset and if it's a good one, you'll glimpse the Opera House and Harbour Bridge with a colorful sky as a backdrop – it's really quite magical!
Tip: If you travel on a Sunday in Sydney and use your Opal transit card, you'll pay a max of $2.80 for the day on transport… which will save you a heap of money on ferry rides that are usually $7.50 each way to/from Manly.

Fairlight Beach, next to Manly.
Day 5: Wildcard
The first 4 days of this Sydney 5 day itinerary are absolute must-do's; however, I couldn't quite decide what to definitively recommend for Day 5 so thought I would provide a few options depending on your mood and preferences:

Darling Harbour.
Option 1: Glebe to Darling Harbour to Barangaroo
This is a good choice if you're all beached out and craving some city wandering. Glebe is one of my favorite suburbs: it used to be known as a Bohemian enclave, and these days it's chock full of cute shops, cafes, and bookstores (definitely hit Sappho Books for top notch coffee and the cutest bookstore/cafe around, and the Glebe Markets if you're there on a Saturday).
Eat, drink, and shop your way down Glebe Point Road. At the far end of it you'll reach Blackwattle Bay, where there's a walking path than runs all along the waterfront. It's really gorgeous along the bay, and there's a nice view of the Anzac Bridge all around.
If you keep walking along the water's edge, you'll eventually find yourself in Darling Harbour which I always say is "pretty, but touristy". Venture even further, and you'll be walking into the CBD via Barangaroo, a new development in Sydney with shiny new buildings, loads of cafes, and a nice waterfront park.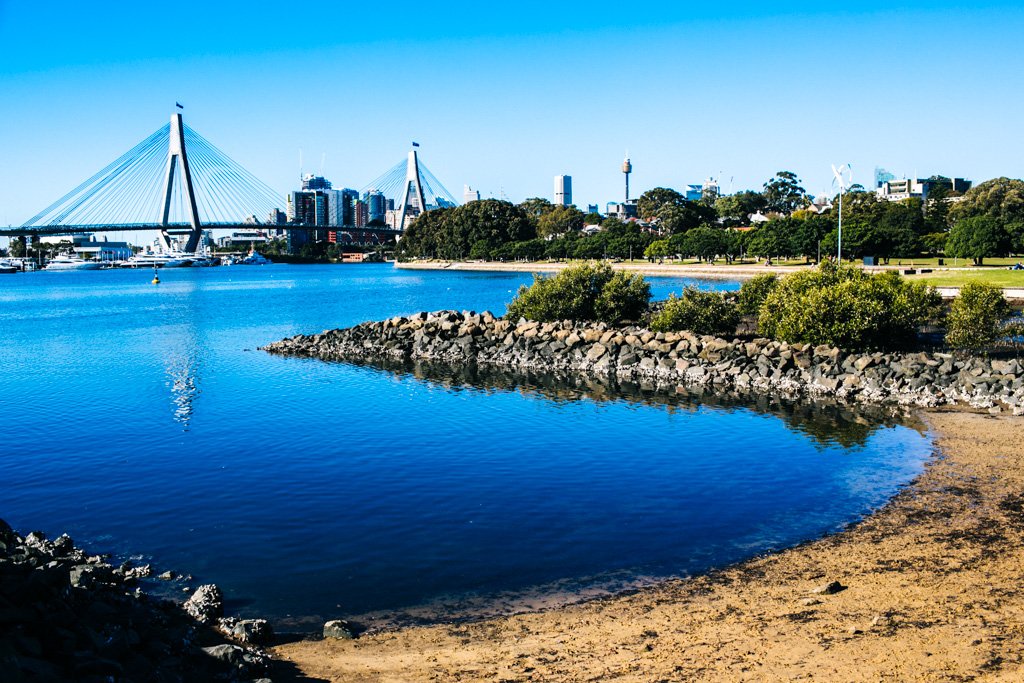 Blackwattle Bay, near Glebe.
Option 2: Sydney Harbour Beaches (Eastern Suburbs)
If you prefer swimming in calm water with views of a skyline, then you're definitely in the right city. There are actually dozens of beaches around Sydney Harbour, but the ones I most recommend are in the Eastern Suburbs. Try Milk Beach (along the Hermitage Foreshore walk) or Camp Cove (near Watsons Bay & South Head). There are other beaches near those as well which you can walk between.

Camp Cove.
Option 3: Palm Beach
If you don't mind a 2 hour bus ride each way, Palm Beach is well worth the trek from Sydney. It's the northern-most beach of the Northern Beaches and famous for being the setting for the Aussie soap Home and Away. Be sure to hike up to the lighthouse for some incredible views over the ocean and bay.
See my Northern Beaches post for more info on Palm Beach and other nearby beaches.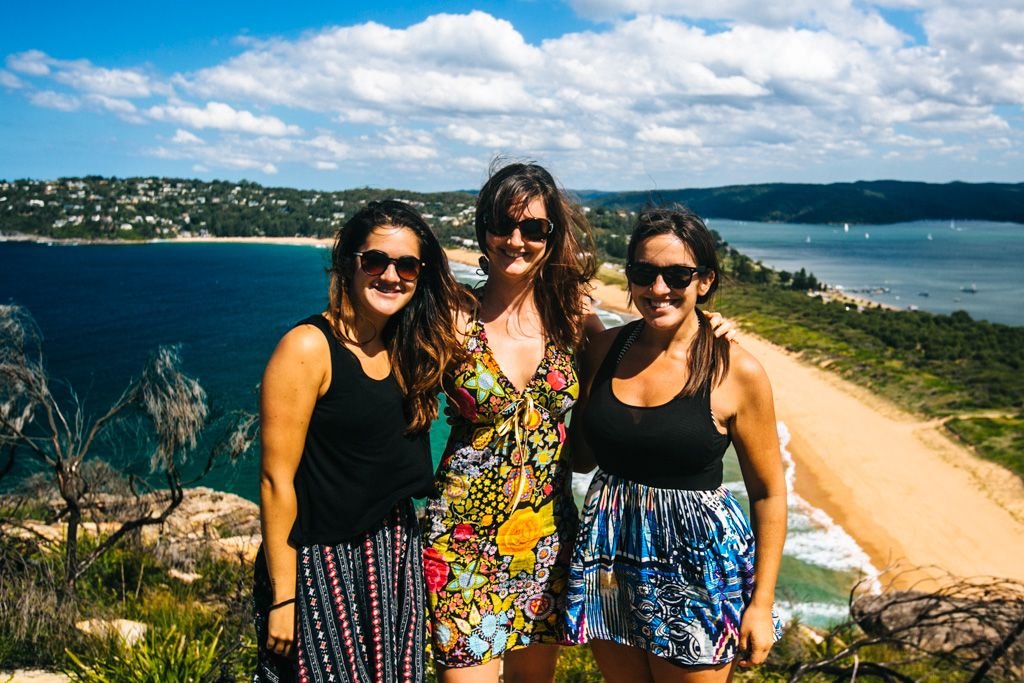 Palm Beach.
Where To Stay In Sydney
I always recommend booking an Airbnb and experiencing a place like a local, and my advice is no different for Sydney. Sign up to Airbnb using this link and get $40 off your first booking.
Use the map below to find and book an Airbnb for your Sydney trip!
If you're a babe on a budget, I can recommend Bounce hostel near Central Station: it's centrally located, modern, clean, and has a rad rooftop with hammocks. Alternatively, the view from the Sydney Harbour YHA rooftop can't be beat (though you'll pay a bit more for the privilege if you stay here).
As for which part of Sydney to base yourself in, aim to be close to a train station to make getting around town a bit easier. Anywhere in or around the CBD will be convenient (though perhaps soulless). For a more local feel, try staying in suburbs like Surry Hills, Darlinghurst, Newtown, Glebe, or Bondi (if you don't mind being a bit further away from things).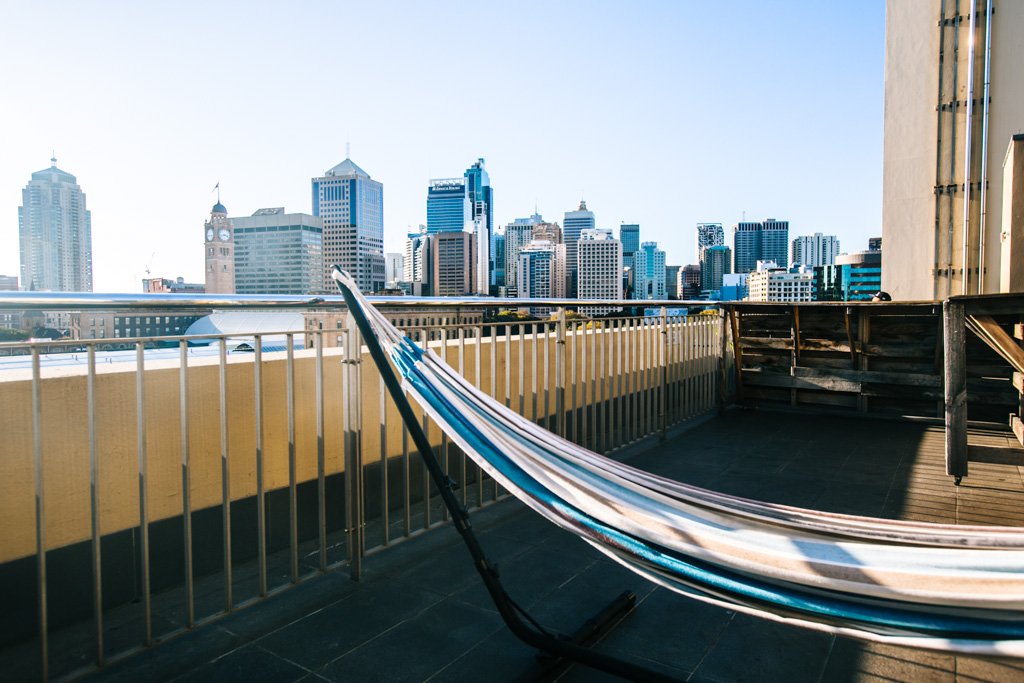 Rooftop hammocks at Bounce Sydney.
Getting Around In Sydney
You'll want to get yourself an Opal card in order to get the best rates on public transport in Sydney. Opal cards can be obtained at convenience stores and newsagencies around the city and most suburbs – you can find a list of retailers here.
Once you've got an Opal card, you can top it up at a retailer, the kiosks at most train stations, or by using the Opal app on your phone.
Other Helpful Posts For Planning A Trip To Sydney
Pin it!