After the Bondi to Coogee coastal walk, the Spit to Manly walk is Sydney's second most popular walking track. It's nearly twice as long and lacks an ocean coastline, but its landscapes and views are much more varied.
The Manly to Spit walk is one of the best walks in Sydney. In fact, I'd say that if you only have time for one walk in Sydney, this should be it. It offers the best of Sydney all in one hike: glorious tropical-like beaches, dramatic cliffs, harbour views, bushwalking, boat culture, and aboriginal rock art. In other words, you get great bang for your buck (except the Spit-Manly walk is FREE, even better!).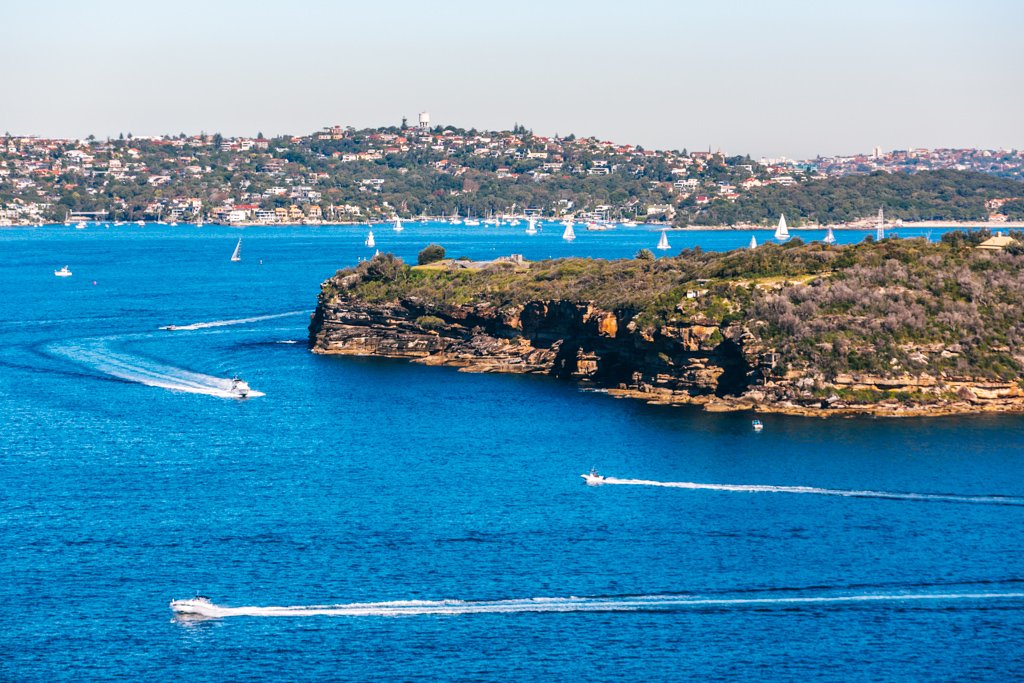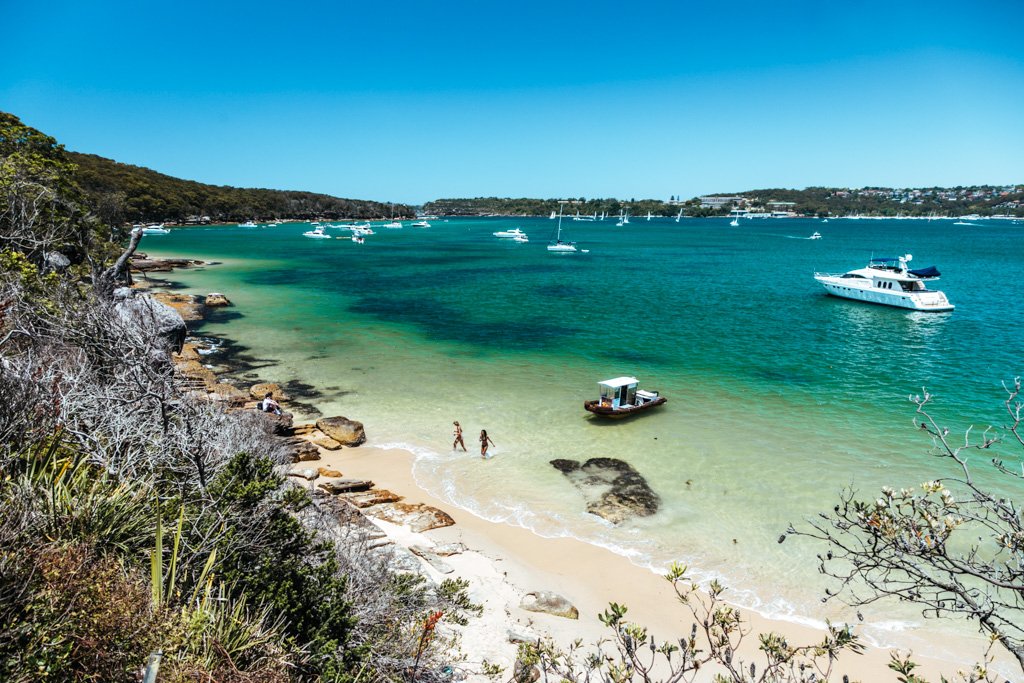 About the Spit to Manly Walk
Here are the most important things to know about the Spit to Manly walk before you set off:
How long/hard is it? The Manly to Spit hiking trail is about 10km long and and classified as a "moderate" walk. As a fit 30-something, I'd call it easy: the trail is pretty smooth and not too hilly.
What shoes should I wear? Wear sneakers or hiking boots for the Spit to Manly walk. Though the terrain isn't rough, you will be spending lots of time on your feet and you'll want to make sure they're comfortable.
How much time will it take? From start to finish, you could probably complete the Spit-Manly walk in 3 hours with minimal stops. Personally, I'd recommend allotting most of a day for this hike so that you can stop off and enjoy the beaches and viewpoints along the way.
Which end should I start at? I recommend starting the Manly-Spit walk at The Spit – it's better to end at Manly because then you can hang out there afterwards and cool off with a swim or grab dinner/drinks.
How do I get there? Take a bus from Sydney CBD to Spit Junction to reach the start of the walk, then take the ferry from Manly to Circular Quay to get back to Sydney.
The Spit to Manly walk map below outlines the walk from Spit Bridge to Manly, which offers direct views of Sydney Harbour nearly the entire way. The portion that goes inland through Sydney Harbour National Park is more of a bushwalk, which frequently opens up to panoramic views of the harbour.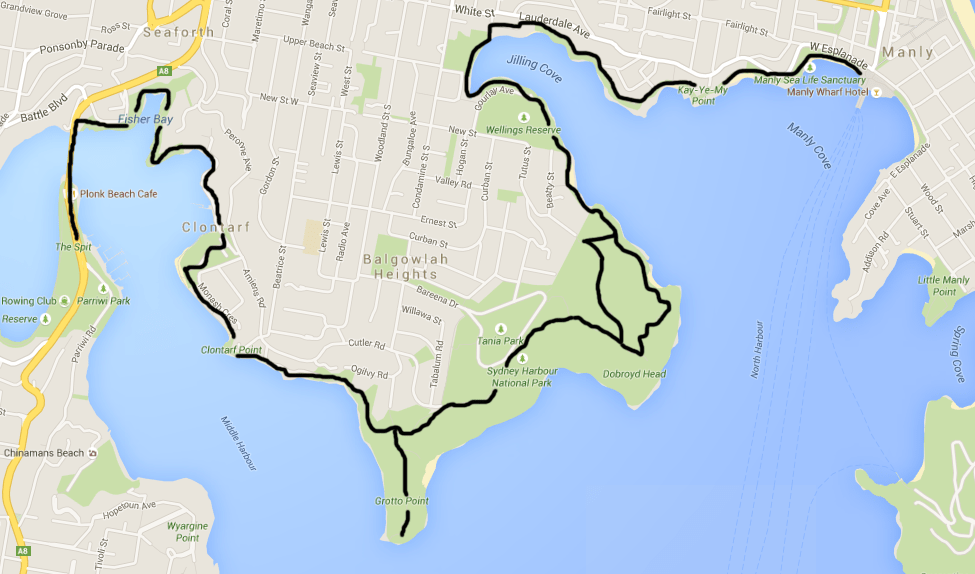 READ MORE: The 15 Best Hikes in Sydney
Spit Bridge to Clontarf
Start the Spit Bridge to Manly walk by crossing Spit Bridge, admiring fancy harbourside houses on one side and flashy boats on the other.
This is a top spot for paddling, as it's near the start of Middle Harbour and leads inland to calm waters. If you want to get out *onto* the water before or after your walk, Sydney Harbour Kayaks near Spit Bridge hires out SUPs, kayaks, and canoes from October through May. Adding on a paddling session to the Manly-Spit walk would make for an amazing full day outdoors in Sydney.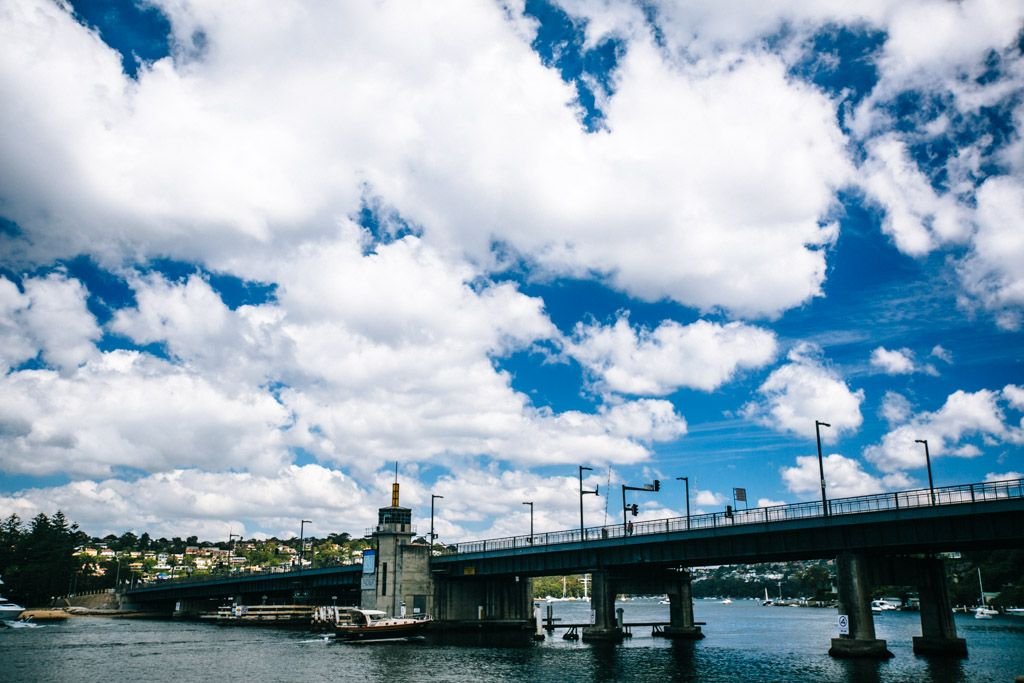 Early on in the walk from Spit Bridge to Manly, you'll pass by several golden sand beaches. If it's a sunny day, the water will be colored in seemingly infinite shades of blue – like, the kind of blues that you might think only exist at tropical island beaches. On more than one occasion, I've stopped off at one of these beaches for a bit of sunbathing, only to have to pry myself off of it by mid-afternoon because I'm only 1/4 of the way through the Spit-Manly walk. Oops!
Clontarf Beach is the largest and most popular of the bunch. Every time I do this walk, I can't help but ogle the fancy houses that are literally RIGHT ON the beach – as in, step out your front door and hello, sand. Million dollar homes with million dollar views.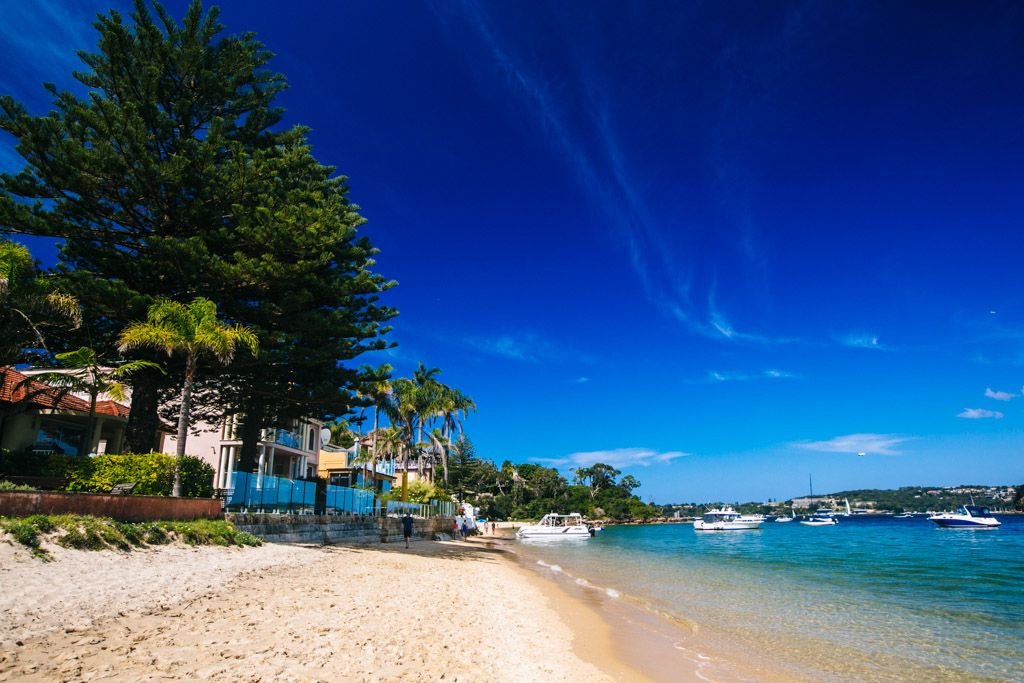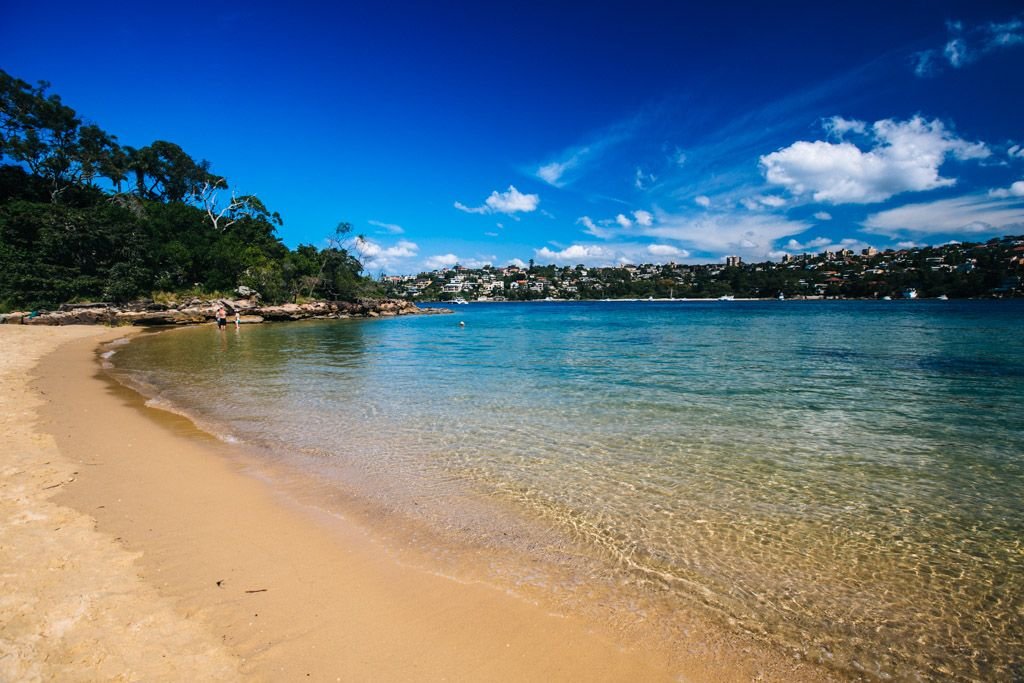 Clontarf to Grotto Point
From Clontarf Beach, the trail leads up and into the bush. Be sure to stop at Clontarf Point and Castle Point to admire the fantastic harbour views from the trail – you should be able to glimpse the water through gaps in the trees at both spots.
There's a steep set of steps leading down to Castle Rock Beach, which I highly recommend for a swimming stop. You're likely to be sharing the water with plenty of boats, possibly even the ice cream boat which often stops by on summer weekends to sell ice cream to Middle Harbour beach goers. Castle Rock is a pretty tiny beach, but if it's low tide there will be more space for sunbathing – both on the sand and on the rocks nearby.
Speaking of rocks, Castle Rock is so named because of the massive castle-like boulder sitting in the middle of the beach. There's a chain attached to the rock to help you climb up it, if that's something you feel like doing.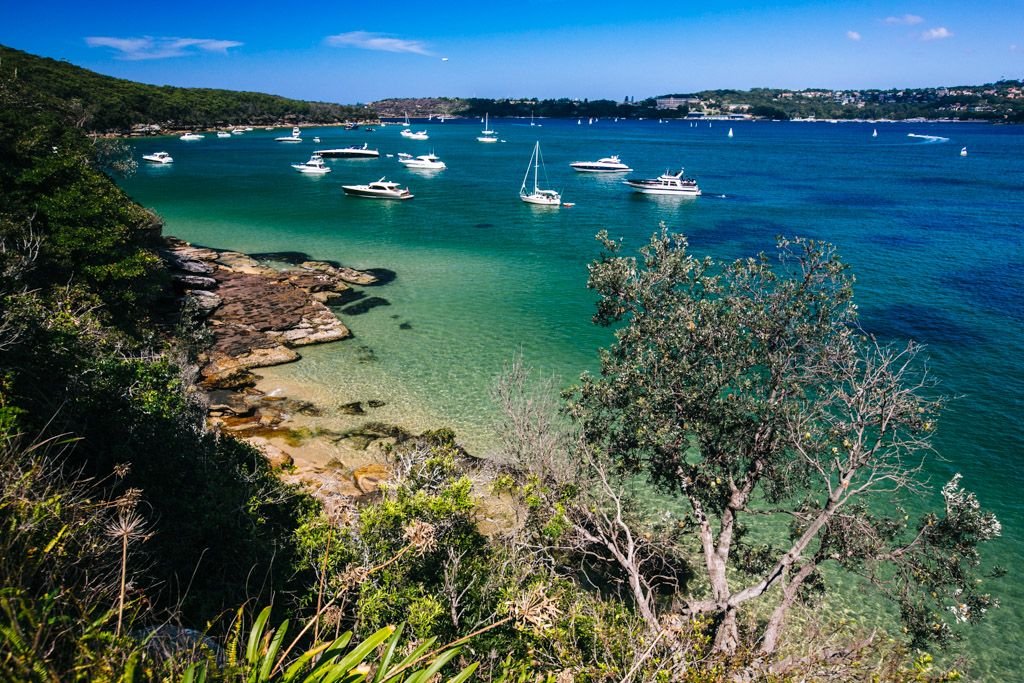 Shortly after Castle Rock Beach, there is a trail junction where you can either continue on the path towards Manly, or take the side track to Grotto Point.
IN MY OPINION: This side track is not a must-do, and there's no harm in skipping it if you're limited on time. There aren't really any views until you get to the end, and even then you sort of have to bush bash to reach the lookout points (i.e. it's not a clearly formed trail).
There are, however, two points of interest on the Grotto Point track:
Grotto Point Lighthouse, at the very end of the track.
Washaway Beach, one of Sydney's secret beaches and sometimes not visible. To access it, take the side trail off of the Grotto Point track.

Washaway Beach.
Grotto Point to Dobroyd Head
One way the Manly to Spit walk is different from most other Sydney Harbour walks is that its track is very wooded. You'll be walking through the trees quite often – sometimes even without a view of the water! With all the side tracks that lead to alternate views or exit points, at times it almost feels like a woodsy maze.
But then you reach a lookout point over Sydney Harbour and suddenly you're centered again. You can't see the Sydney Harbour Bridge or the Sydney Opera House from the Manly to Spit walk, but you can glimpse Middle Head and then Watsons Bay and Rose Bay beyond it. And as always, sailboats for days.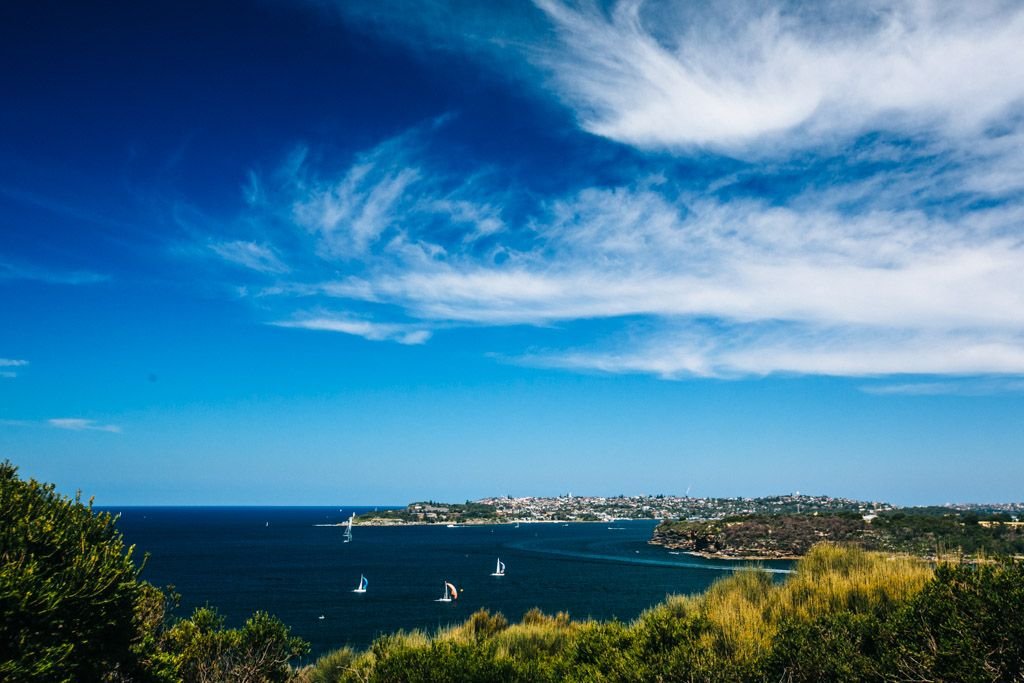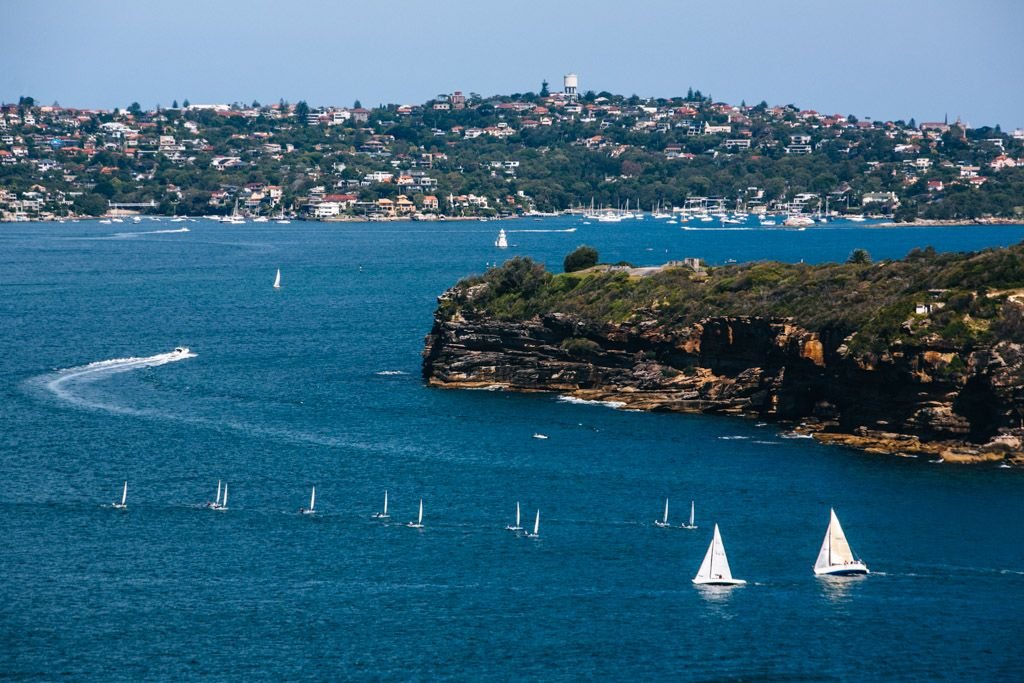 Shortly after the trail curves around the harbour towards Manly, you'll come to a gem of a view over Crater Cove. There is also a side track you can take that leads down to Dobroyd Head. Most of it is wooded rather than along the coast, so if you're only in it for the harbour views you can probably skip this side track.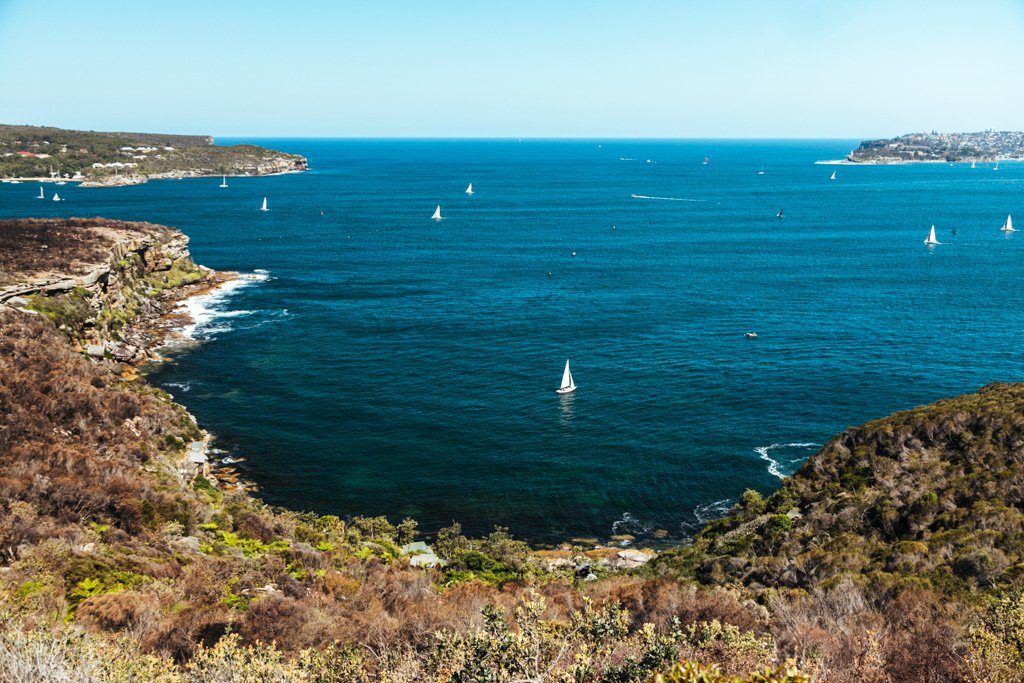 During summer months, much of the bush will look brown and burnt due to controlled burns in the national park.
Dobroyd Head to Manly
Towards the end, the Spit-Manly walk descends to Reef Beach, where you'll see more fancy waterfront property that will make you want to marry a millionaire Sydneysider. These fancy houses line the remainder of the track around Manly Harbour.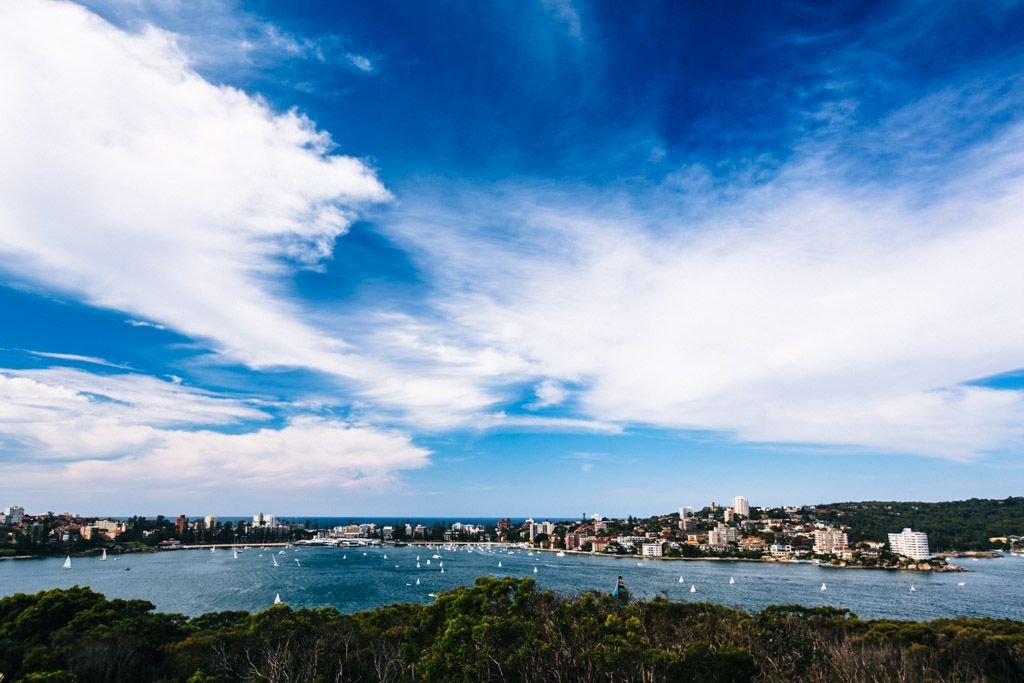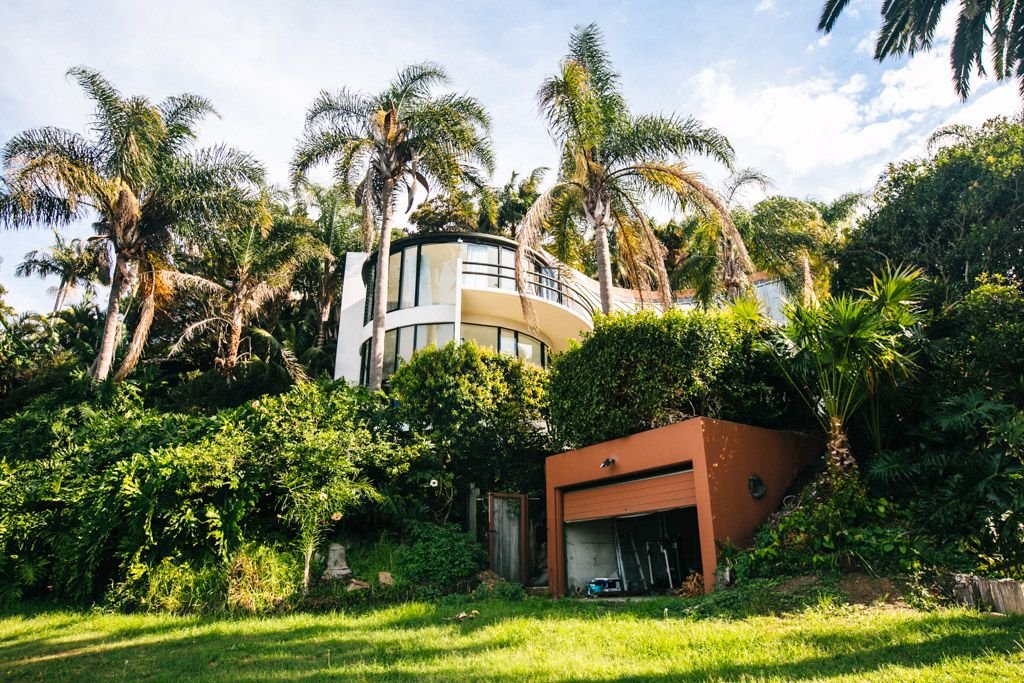 If you fancy a swim but don't want to battle the surf at Manly, laidback Forty Baskets Beach, Fairlight Beach and Delwood Beach beckon along this final stretch.

Forty Baskets Beach.

Fairlight Tidal Pool.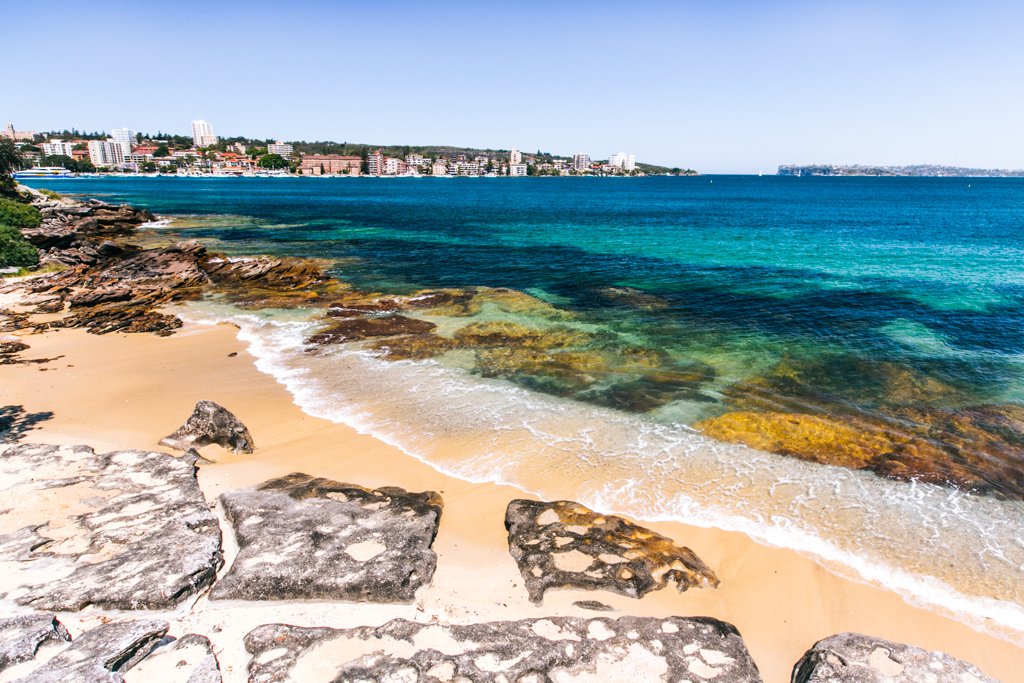 Delwood Beach.
Looking for things to do in Manly? See this blog post.
Want more? Check out some other Sydney Harbour Walks: Mosman to Cremorne // Watsons Bay & South Head // Hermitage Foreshore // Manly to North Head // Bradleys Head to Chowder Bay
Frugal Facts
How to get there: Take a bus from Sydney CBD to Spit Junction to reach the start of the walk, then take the ferry from Manly to Circular Quay to get back to Sydney.
How much time to allow: 4-5 hours if you take your time and stop off at any beaches or do the side treks; 3 hours if you only make quick stops along the way
You'll love this hike if you enjoy: Secluded gold sand beaches, great harbour views, wooded paths
Pin it!