With over 30 beaches and seemingly infinite panoramic views, Sydney Harbour is a frolicker's dream and a damn scenic place to swim.
The best part? You'll never enjoy the same view no matter where you are on Sydney Harbour. At any given spot you may see the Sydney Opera House and/or the Sydney Harbour Bridge, always at a different angle than at the last viewpoint you hit. You might stumble upon a bay filled with boats, a quiet park, a hidden cove-turned-secret beach, or a dramatic coastline.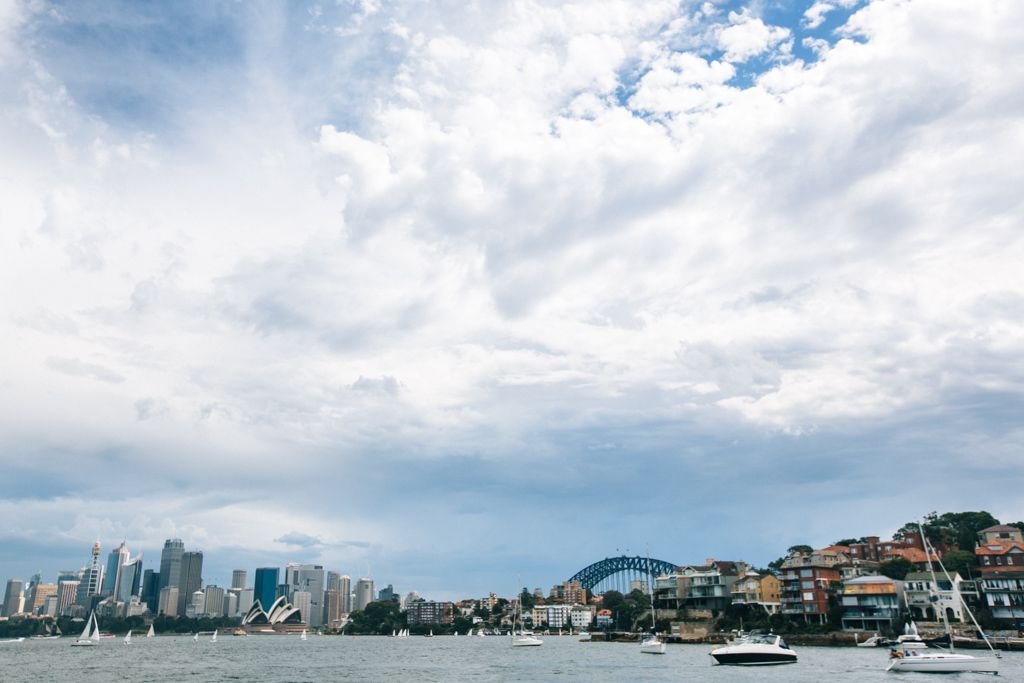 What I'm trying to say is: If you travel to Sydney, you must do some Sydney Harbour walks! I'm going to be highlighting some of the best ones here on the blog, showing you exactly what they look like, where they are, how long they take to complete, and why you might consider one over the others.
READ MORE: The 15 Best Hikes in Sydney
First up: the Cremorne Point walk (also known as the Cremorne Point to Mosman Bay walk) —
You can start the Cremorne Point walk from a few different ferry wharves, depending on how long you want it to be. For maximum frolicking, take the ferry to the Taronga Zoo, skip the zoo, and walk westward toward Little Sirius Cove. Alternatively, you can take the ferry to Mosman Bay and cut the walk nearly in half.
The views of Sydney as you disembark at the Taronga Zoo wharf are pretty much the best. Do not feel guilty about stopping every few feet to take yet another photo of the skyline (lord knows I sure didn't!).
Little Sirius Cove
You lose a bit of the view as you walk into Little Sirius Cove, but you gain access to one of the best secret beaches in Sydney. To be honest, I don't find it as picturesque as some of the other harbour beaches in Sydney, but it's well loved by Sydneysiders because dogs are allowed and it's also a calm, quiet beach for kids to swim in.

Photo credit: Flickr (edited by me)
Mosman Bay
Making your way out of Little Sirius Cove, you'll head into Mosman Bay. It's hard to tell which there's more of here: boats or fancy homes. Either way, it's fun to gawk at rich people's playgrounds as you munch on your lunch of a granola bar and crackers (*cough*).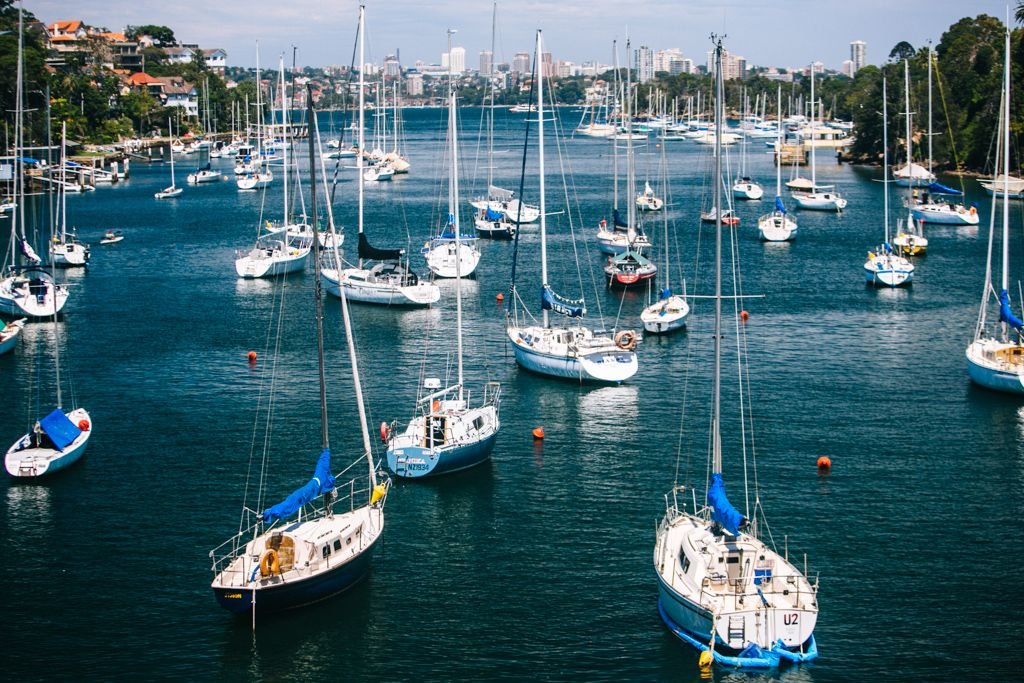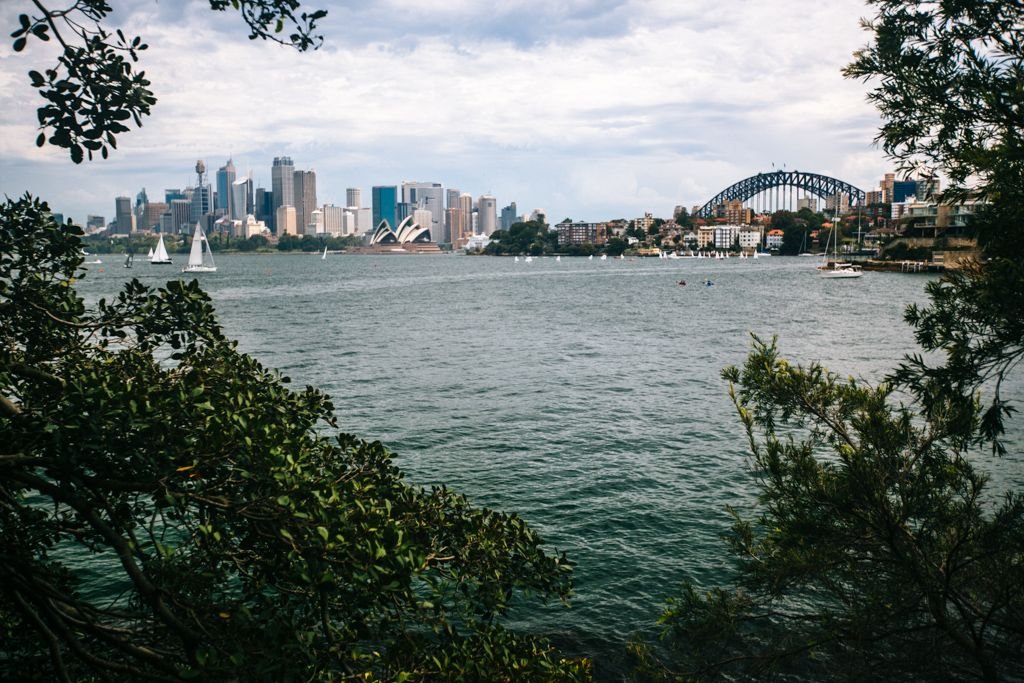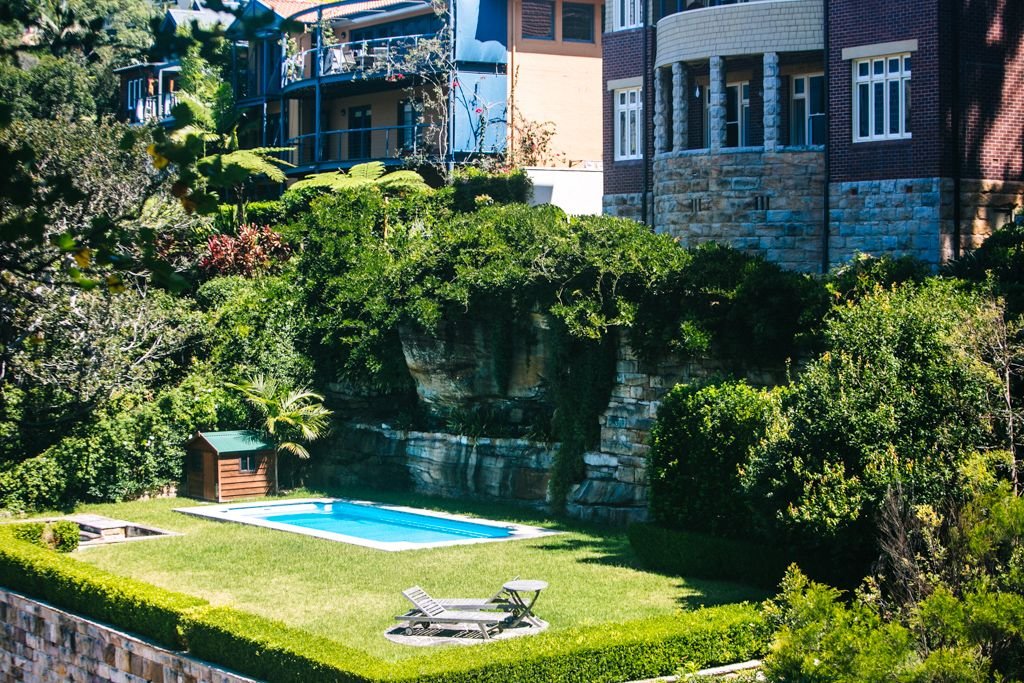 When you get to the innermost point of Mosman Bay, you might opt for the 10-15 minute walk up into the center of Mosman to grab a snack or coffee. It's a cute neighborhood worth a stroll even if you're not looking to spend any money. But if you are, do stop at The Source Espresso Bar for coffee – it's spot on!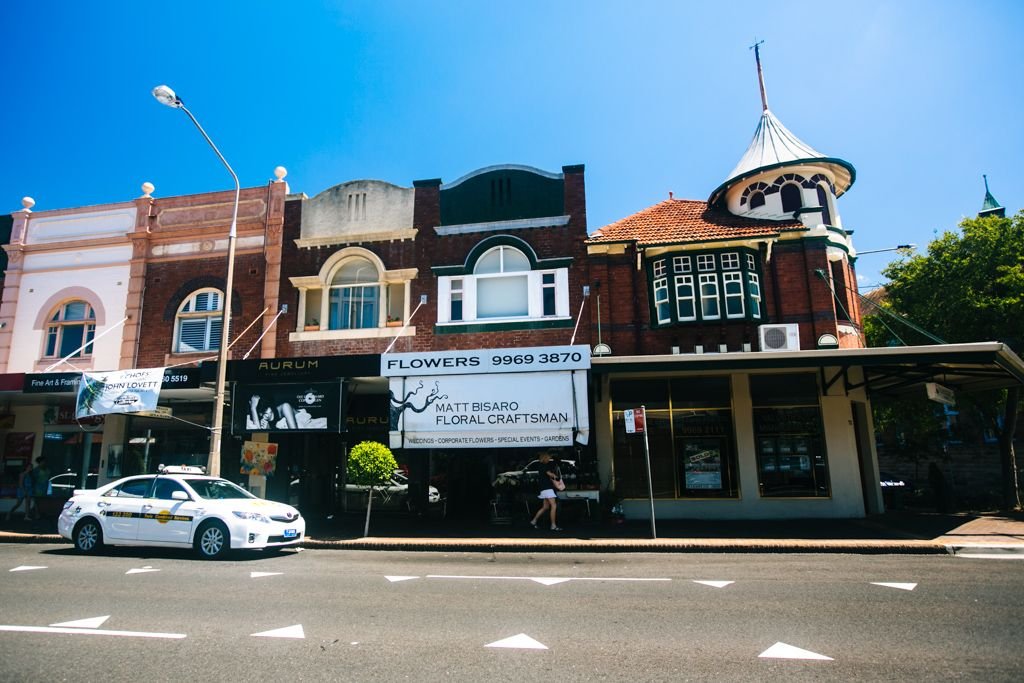 Continuing around Mosman Bay toward Old Cremorne, the walkway passes by some really intimidatingly impressive houses, with equally impressive gardens. Then you look to the other side toward the bay with all the anchored yachts and you're like, geez, where am I?! It feels like a whole other world frolicking around Mosman Bay.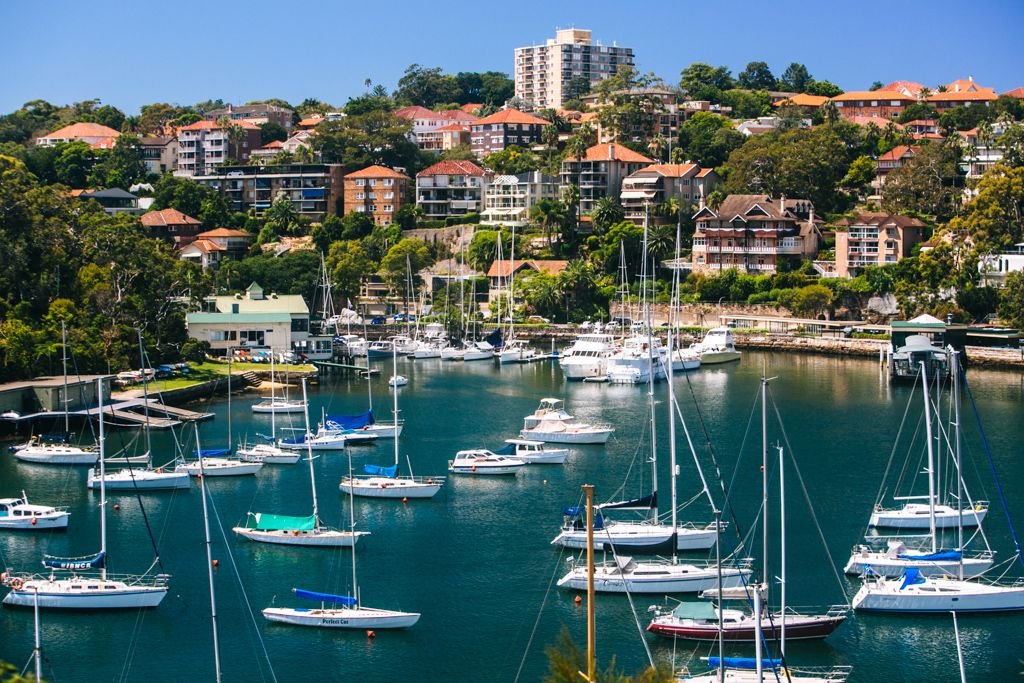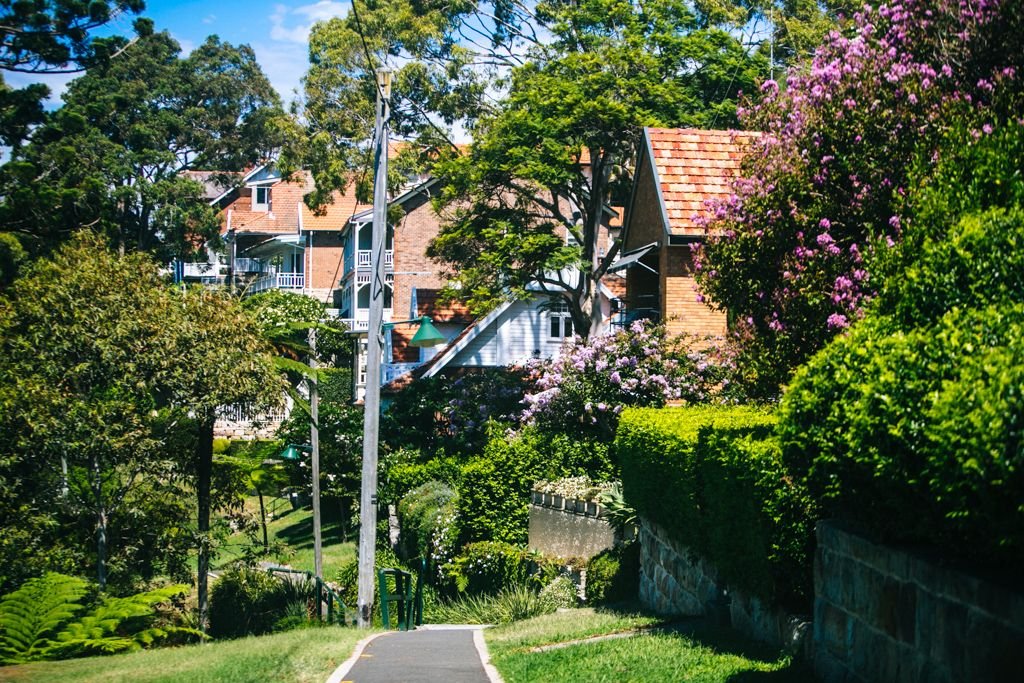 Cremorne Reserve
Next the path leads into Cremorne Reserve, which is a park occupying that long skinny point that jets out into the harbour (also known as Cremorne Point). The views here are similar to the ones by the Taronga Zoo, you're except closer to the city (i.e. maybe they're a teensy-bit better?).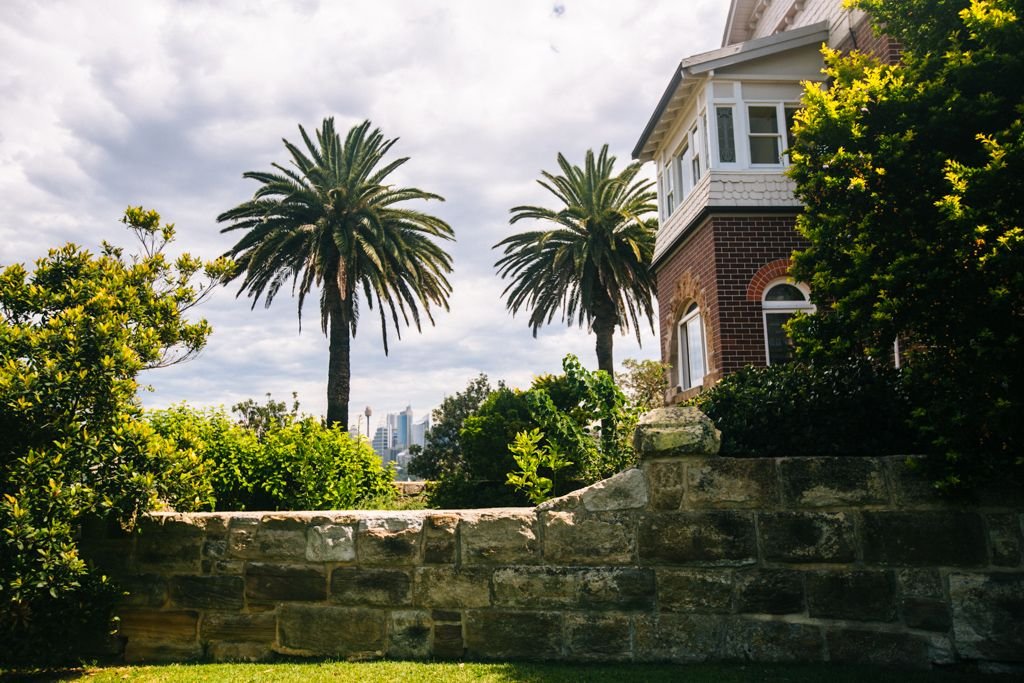 Shortly after passing by the Cremorne ferry wharf, you'll reach MacCallum Pool, which is awesome for two big reasons: 1). It has one of the best backdrops ever for a swimming pool, and 2). It's free. When I passed by it on a random spring weekday in 2006, there was hardly anyone there; however, when I stopped on a hot summer Sunday, the pool was poppin' with families and 20-somethings. It was nearly 100 degrees and I was literally drenched with my own sweat, so I hardly cared about it being crowded this time around and hopped right in.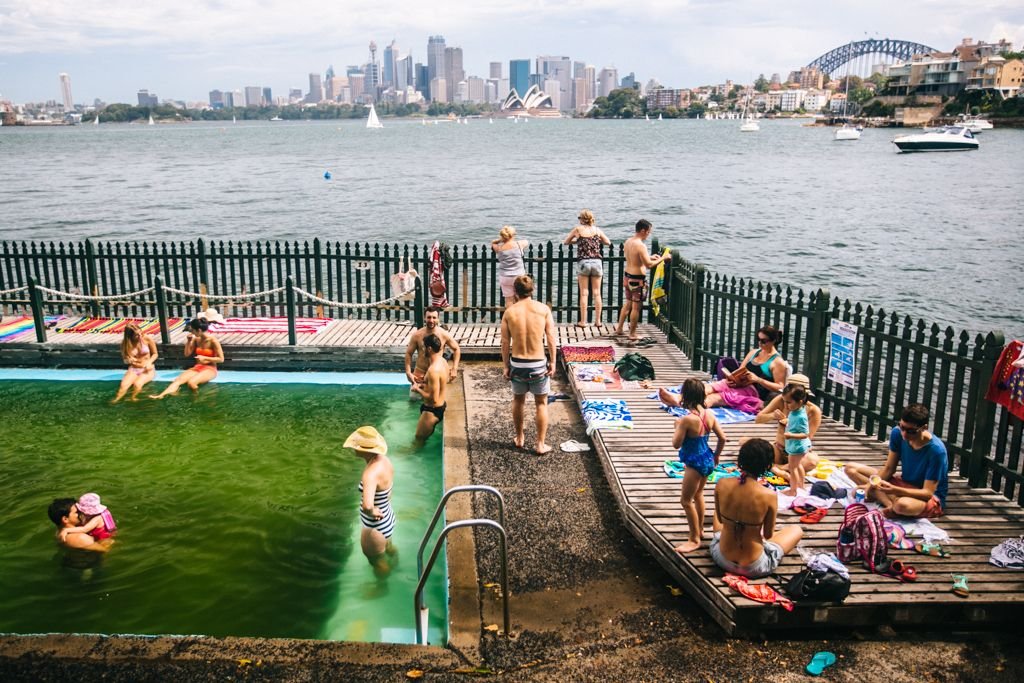 UGH, I just love this spot. It feels like you're in a backyard pool, surrounded by bush as you look out onto the harbour at the Opera House and Sydney skyline. Magic!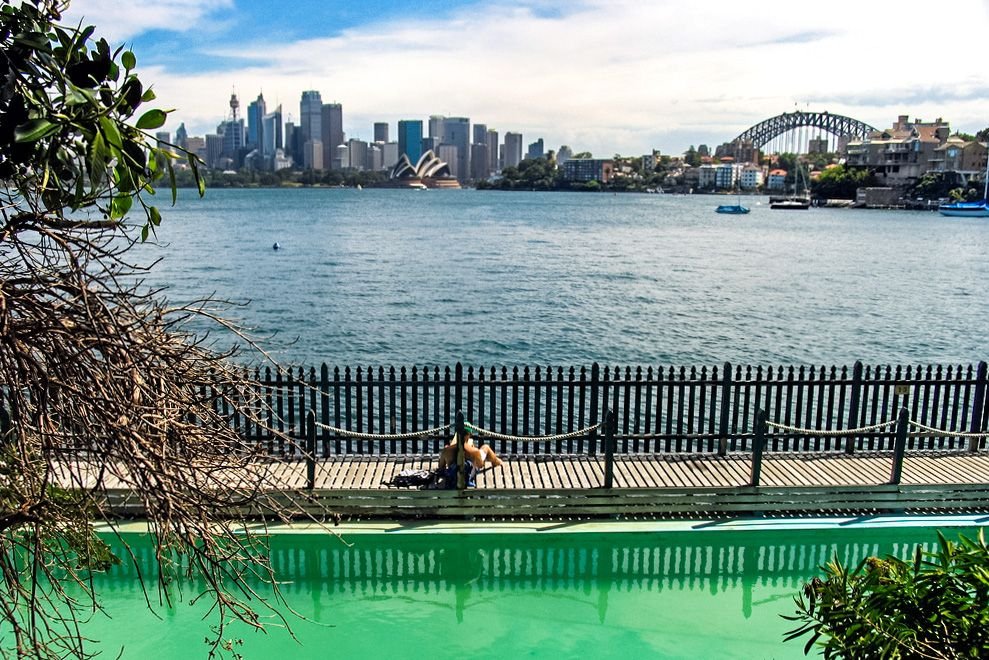 Just beyond MacCallum Pool is an awesome picnic spot with big rocks you can sit on that look down at the harbour (Memo to any lovebirds or Tinder aficionados out there: this would make for a fantastic date spot!).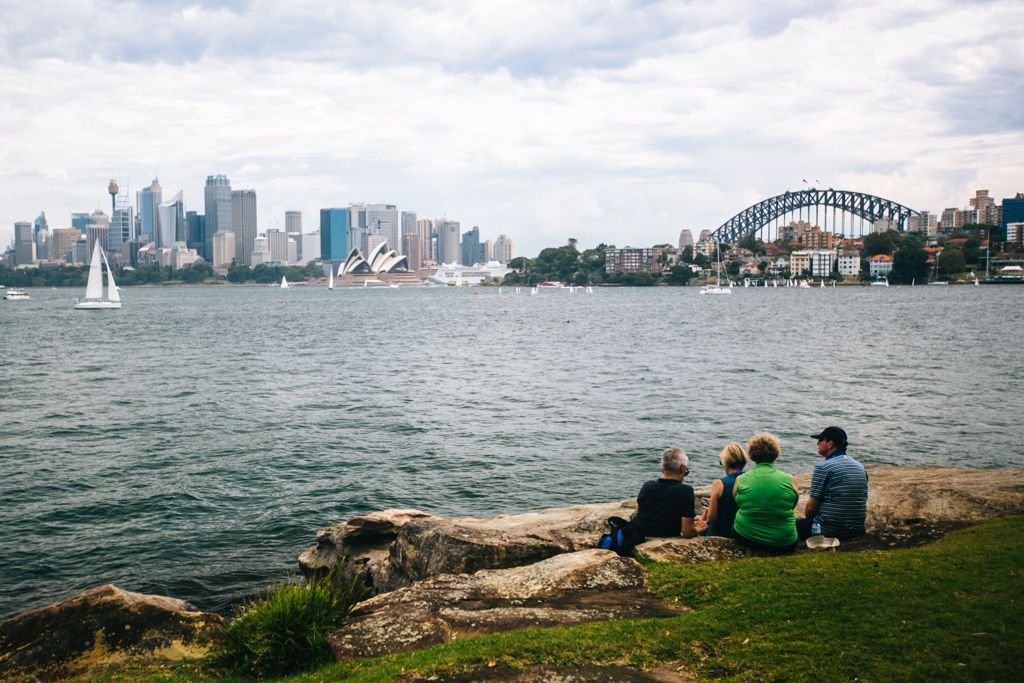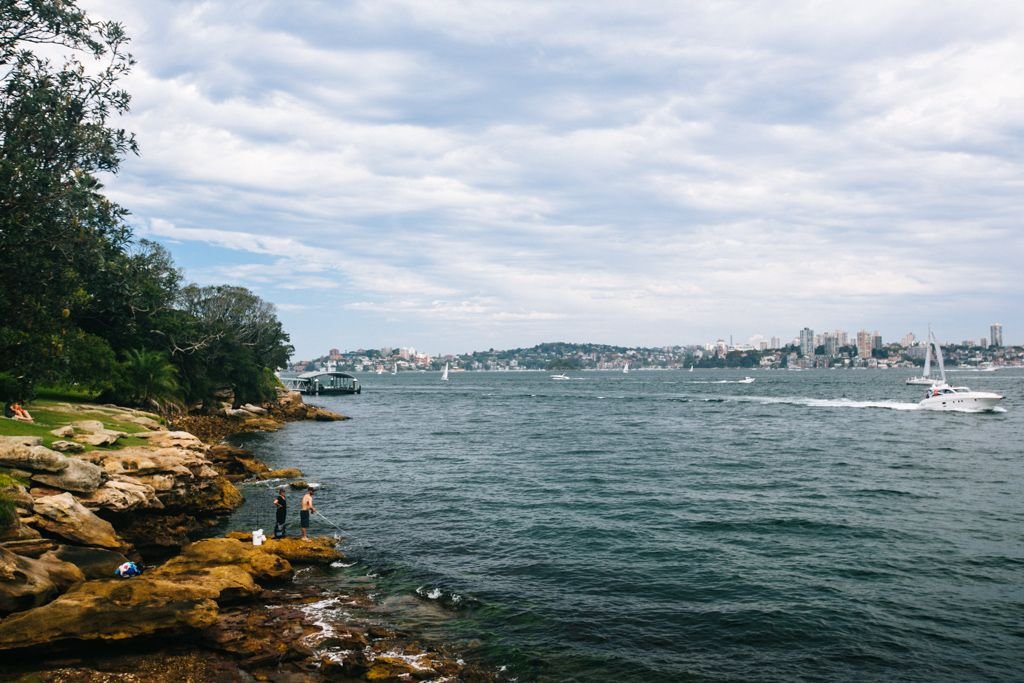 I opted to lay out on the grass to dry off from my swim, but was abruptly interrupted when a ridiculous storm cloud descended over Sydney. I've never seen a cloud so massive and dark before a storm before! Watching it devour Sydney and turn the city into a gray fog while kicking up 35+ mph winds was so humbling. Nature's crazy, y'all.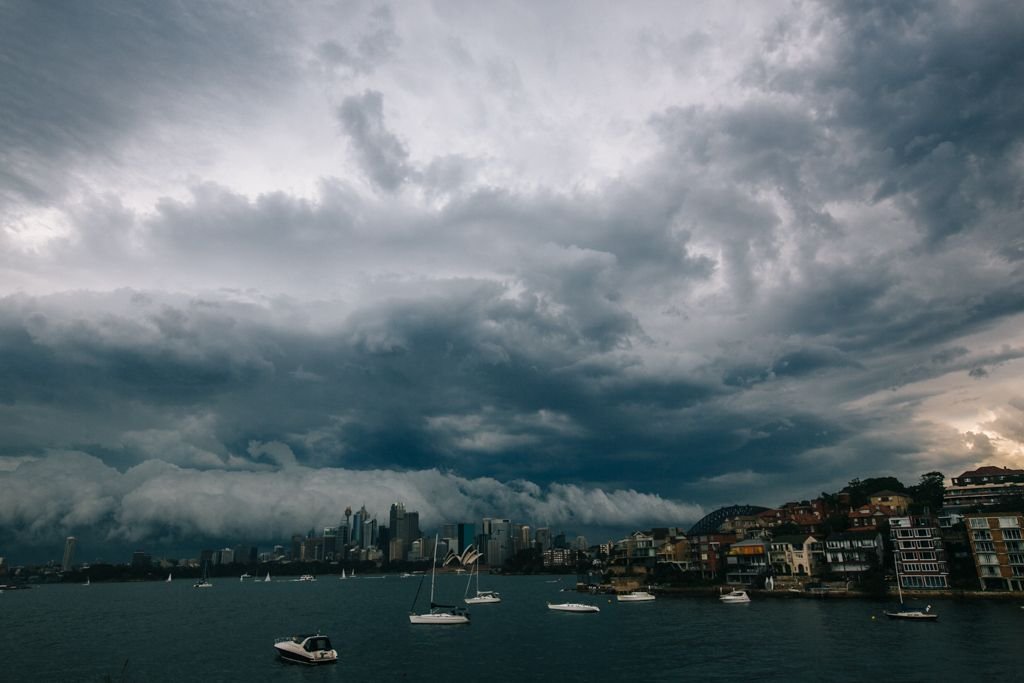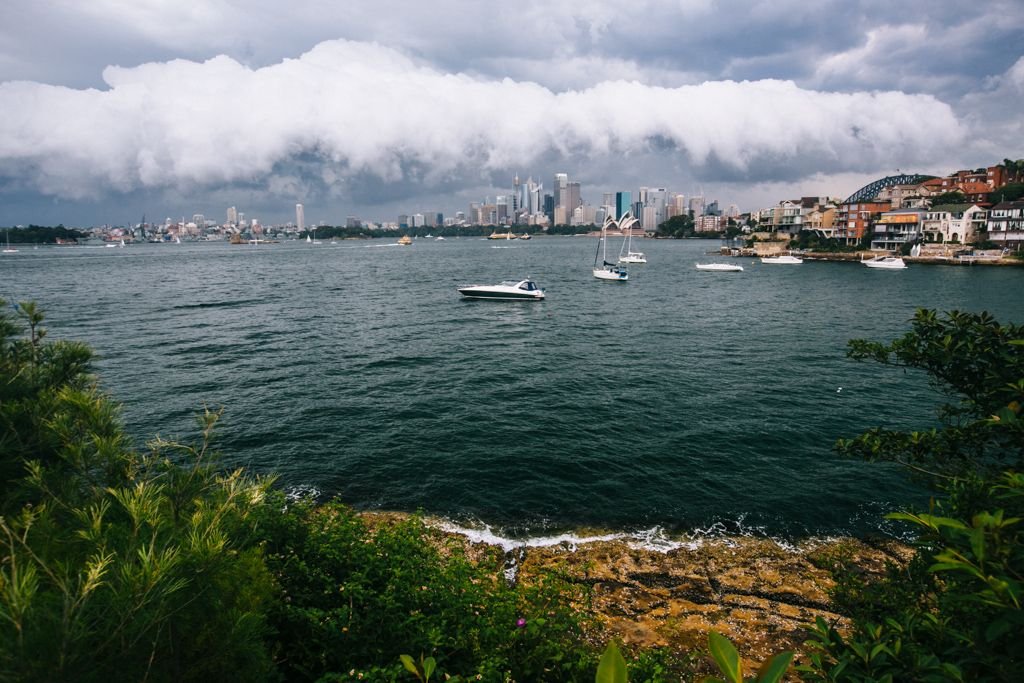 Want more? Check out some other Sydney Harbour Walks: Spit to Manly Walk // Watsons Bay & South Head // Hermitage Foreshore Track // Manly to North Head // Bradleys Head to Chowder Bay
Pin it!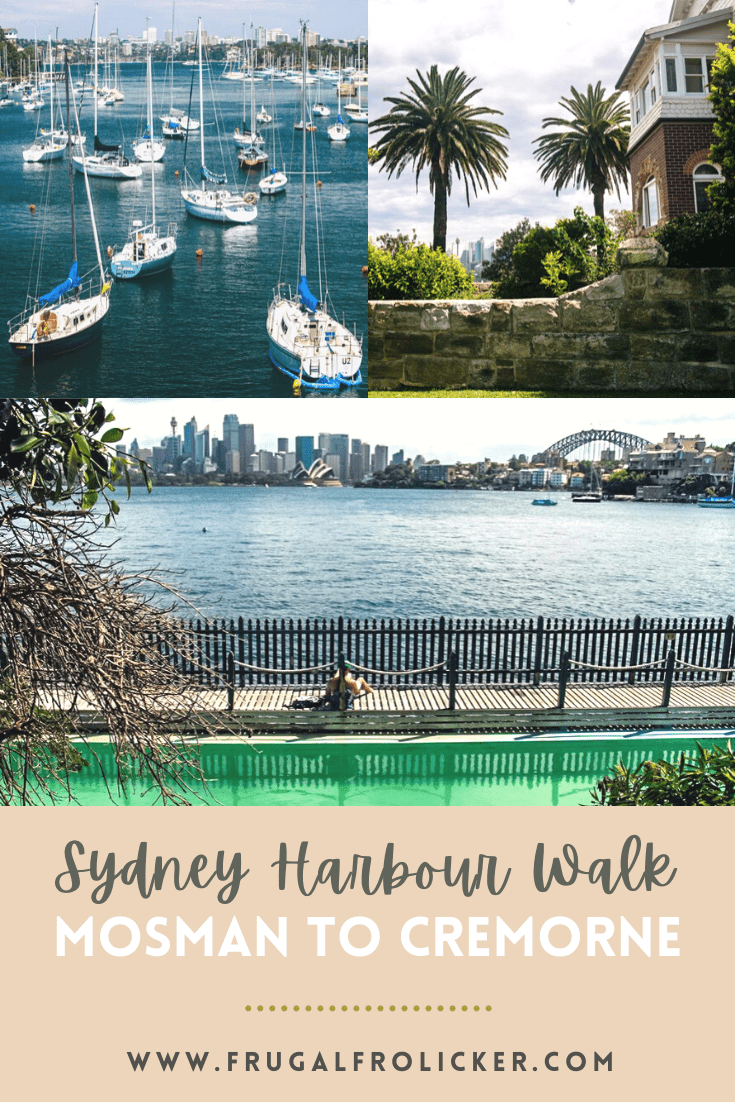 Frugal Facts
How to get there: From Circular Quay, catch either the F6 ferry to South Mosman or Mosman Bay, or the F2 ferry to Taronga Zoo and walk westward along the waterfront to Cremorne Point (see ferry map and ferry timetable).
How much time to allow: If walking nonstop, Taronga – Cremorne Point takes about 1.5 hours, and South Mosman – Cremorne Point takes about 45 minutes. Allow around 4 hours to fully enjoy the walk and its many viewpoints and swimming spots.
You'll love this hike if you enjoy: Swimming with a view, fancy houses with gorgeous gardens, boats