I ditched the American Dream and created my own dream life.
I'm 35 years old and I've never had any desire to settle down, have kids, buy a house, or build my career working for The Man. But when I was young, I got put on the fast track for achieving the American Dream: rigorous honors classes in high school, an ivy league degree, an investment banking job straight out of university. I didn't know I had any other option, so I succumbed to my fate and just kept mindlessly working hard. I was pretty miserable at times, but I always held out hope that things would get better someday, somehow.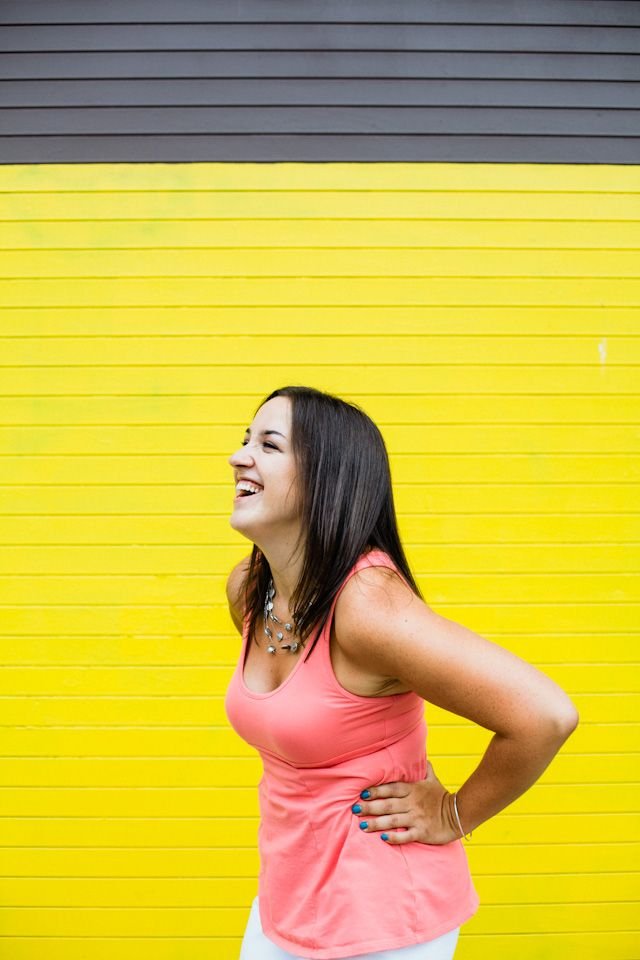 At 22, I took my first step toward a better life by moving from my hometown in Connecticut to New York City. I became a tourist in my new home, completely enraptured by the big city.
At 24, I quit my ill-fitting bank job without a plan. I threw myself into photography and started building a wedding photography business (which I ran part-time for 5 years).
At 25, I snagged a job at an online advertising company. Though I felt unfulfilled, I was reasonably happy at work because of the fantastic people there. I channeled by creative energy into photography; my physical energy into running, rock climbing, crossfitting.
At 28, I started this blog and quit my job to travel Southeast Asia for 5 months. I didn't know that I'd take so well to long term travel, otherwise I'd have left the trip open-ended. But because I had bills to pay and other ties to New York, I returned and found work at a tech startup shortly after returning. For the first time in my life, I had a fulfilling job with work that both interested and challenged me – it made it easy to ignore the faint voice inside of me that urged me to run.
In my 7 years of living in NYC, an obvious pattern emerged: I kept quitting corporate jobs to find more freedom and pursue my true passions. I felt most alive when I was out frolicking in the world and documenting the beauty in it. Would I ever be satisfied spending most of my time indoors behind a computer screen, having just 3 weeks of vacation time a year in which to do what I loved the most?
At 29, an epiphany came to me while roadtripping around Iceland. Gazing out the window from the backseat of our rental car, I thought to myself: I want to do this forever. The 'how' of it didn't matter to me because I believed in myself enough to know that somehow I would make it work. The night I returned from Iceland, I applied for the Australian Work & Holiday visa, an idea I'd been contemplating for years. I was approved for it the next day.
I moved to Australia two months later in December 2014, just shy of turning 30. I spent a year here on the Work & Holiday visa traveling around the country, working at an Outback resort, and transitioning to freelancing in the online marketing sphere. I'm now an Australian citizen (dual US/AUS citizenship) and live in Sydney.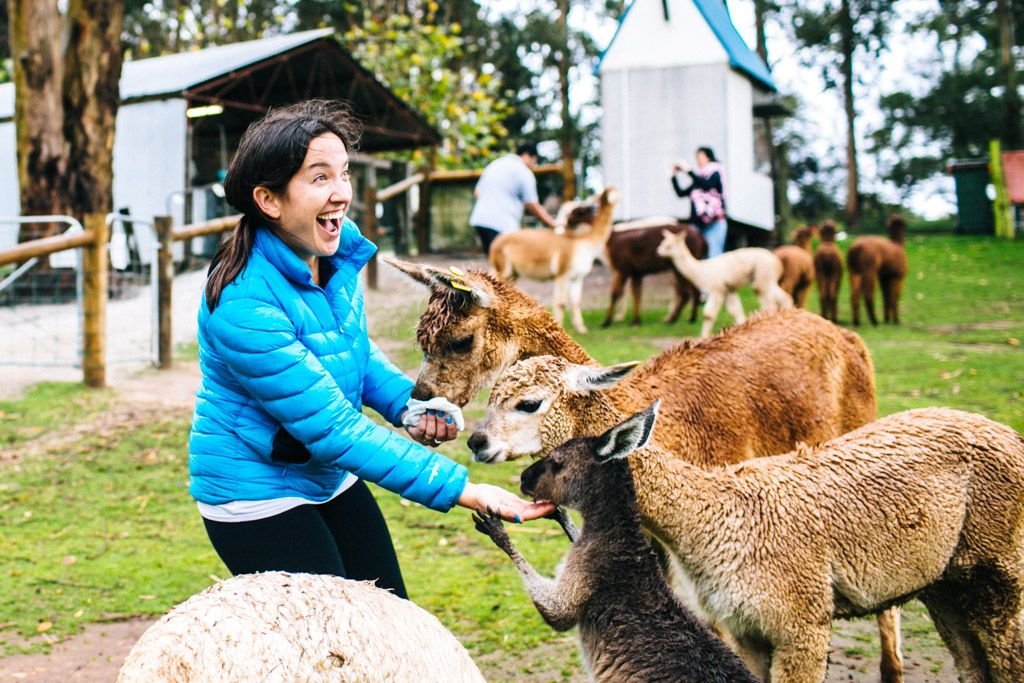 I value affordable, outdoor local travel experiences.
My idea of a perfect day is exploring someplace new with my camera, being physically active outdoors, and soaking up as much sun and local culture as I can. This rings true whether I'm wandering around a new neighborhood in my own city or flying halfway across the world for my next far-flung adventure. My adventures tend to be solo and budget friendly – because I won't let a lack of like-minded companions or money keep me from doing what I want to do.
On Frugal Frolicker I focus on outdoor travel adventures, highlighting the best hikes, roadtrips, bike rides, and other outdoor adventures I've done in beautiful places around the world. Oh, and sometimes I write about street art and coffee – I really, really love coffee!
I'm traveling the world while continuing to pay off $100,000 in student loan debt, endeavoring to prove that you don't need a lot of money to travel. And you certainly don't need to put your travels on hold while you pay off your debt or attempt to figure your life out.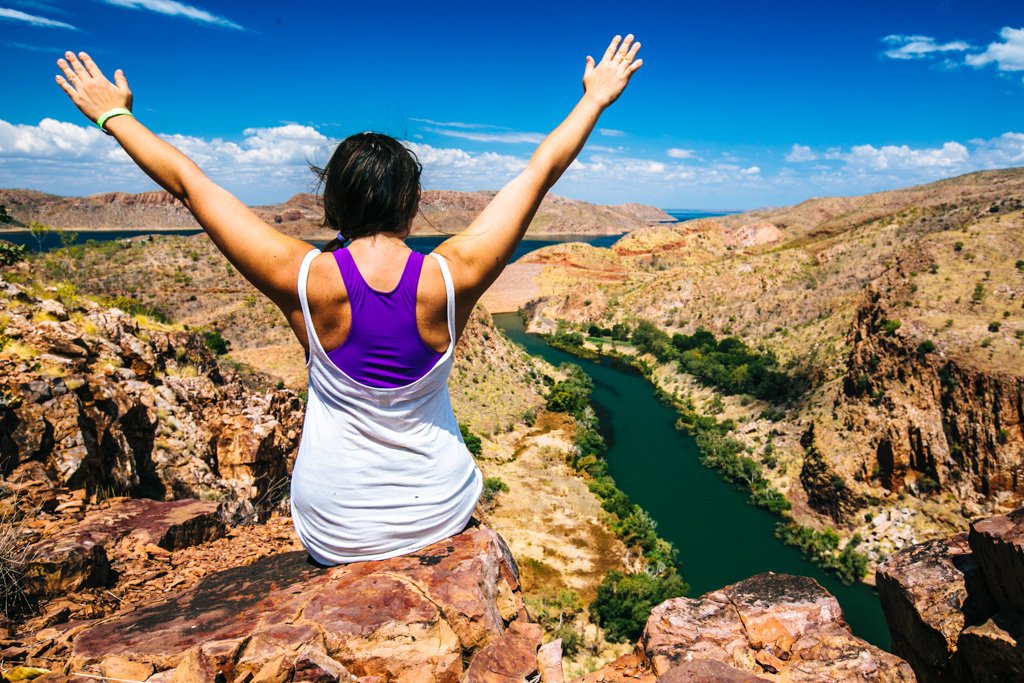 Above all: I'm committed to conscious living.
This is not a budget travel blog. I feel like people automatically associate frugal with cheap, but in reality they're not the same thing. Being frugal means consciously spending your money: ruthlessly cutting costs on things that don't bring you joy, so you can guiltlessly spend money on the things that matter most to you. For me, I tend to skimp on physical possessions and entertainment so I can spend more on travel; and when I travel, I minimize my spend on food and accommodation so I can afford to splash out on activities and travel longer.
Conscious spending is just one part of the puzzle, though. I'm also very health conscious and time conscious. By that I mean: How do you spend your time? What do you put in your body? How do you take care of yourself? I feel like it's important to consciously think about these things, decide what you value most, and commit to living in a way that serves you and your values. Be aware of how you live your life and don't be afraid to make a change if your actions and thought patterns no longer serve you. This is a theme you'll see pop up periodically on the blog.