Welp, here it is! The next 5 months of my life, all mapped out – literally. Subject (and expected) to change, as I finally have the freedom to be spontaneous and flexible with my traveling and trip planning.
I expect to hit the following countries: Nepal, India, Thailand, Cambodia, Vietnam, Indonesia. Be sure to follow me to keep updated on my crazy adventures!
February –
NEPAL
(photo credit: explorehimalaya.com)
I have but one objective in Nepal: the
Everest Base Camp Trek
. 3 weeks of nonstop trekking through the Himalayas. Aminuts, or am I nuts?
If you didn't answer "yes" to that, know this: I won't be trekking with a group. It'll be just me and one lucky porter/guide lugging my bag the entire way.
I'm not at all worried about my safety, or going at it alone, or the physicality of the hike. I'm built for this sort of thing, and I've got confidence and optimism out the wazoo. I DO, however, have slight trepidation about the meals. I know maintaining my paleo diet is out of the question – after all, I'll be at the mercy of the Nepalese tea houses and their rice-heavy cuisine. I'm not about to refuse food when my body is demanding I refuel after long days of trekking, but I will make every effort to avoid gluten and dairy. I'll do rice, I'll do legumes – but at the end of the day, if all I've got at my disposal is a loaf of bread, damned straight I'm going to devour it. It's a game of survival on the trail, y'all!
March –
INDIA
(photo credit: brabbu.com)
A recent addition to my "itinerary". I was originally going to focus solely on Southeast Asia, but I think tackling India for a month will be a great challenge. I'm anticipating culture shock and utter overwhelming.
India is so massive that I'm planning on staying in the north – I figure I'll loosely make my way through the Golden Triangle. Taj Mahal is happening. A camel safari is happening. Perhaps I'll find my way to an ashram if I've got time to kill.
Wait, time to kill? I've got 5 months of traveling ahead of me.
Yes, time to kill – before HOLI! This is a major bucket list item for me – I just can't shake my love of rainbows and ridiculousness. Holi happens to fall at the end of March, which means I'll have most of the month to explore India before it's time for the festivities.
April –
THAILAND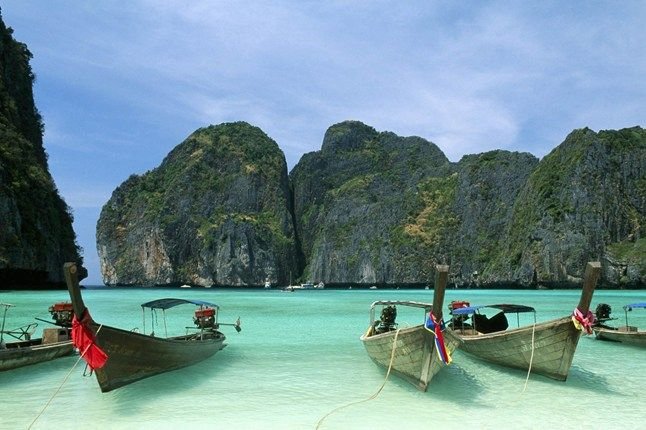 (photo credit: Conde Nast)
This is the country I'm most looking forward to experiencing. I don't think there's any possible way I WON'T end up loving it.
I'm envisioning days upon days of laying in a hammock on an exotic beach, with the occasional trek or village amble thrown in for good measure (you know, so I don't turn into a complete sloth).
May –
CAMBODIA/VIETNAM
I'm not sure how long I'll spend in either of these countries – it'll depend on when I can pry myself away from the beaches of Thailand. I'm hoping to allot AT LEAST one month to Cambodia and Vietnam, possibly a week or two more depending on how my plans fall.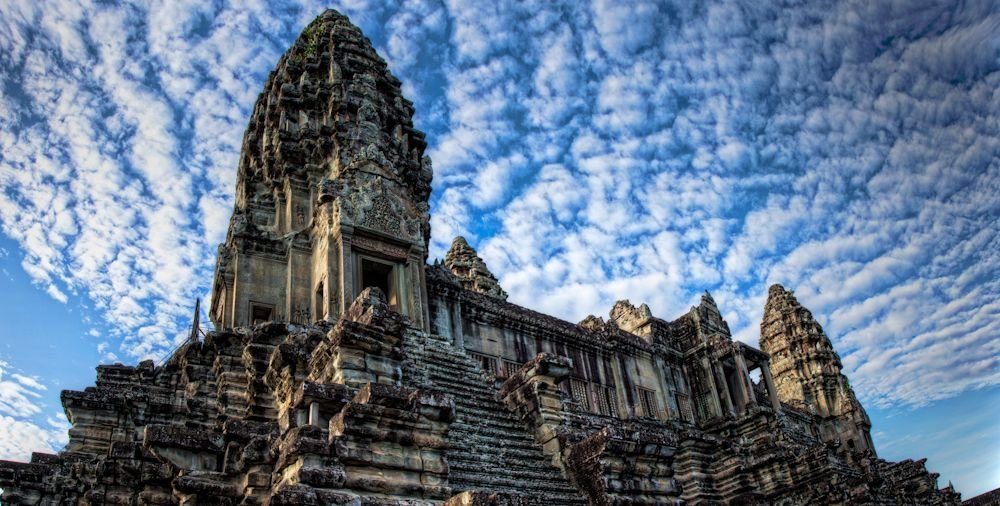 (photo credit: cachristie.net)
I've been toying with the idea of volunteering in Cambodia, but I have 2 main concerns about it:
COMMITMENT. Can I honestly commit to being there on a certain day, at a particular place, to volunteer when I want full flexibility on this adventure? The commitment-phobe in me is screaming NO EFFING WAY, while my conscience is gently scolding me for being a little selfish here.
MALARIA. What's the deal with this? Should I be worried? Being the purist/health-conscious freak that I am, I absolutely hate the idea of having to take pills for WEEKS just to *possibly* starve off malaria infection. It's not 100% effective, and it may not even prevent certain types of malaria. I'm not sure I'm willing to put crap in my body if I'm not guaranteed it'll be worth it.They highly recommend taking malaria pills while almost anywhere in Cambodia, as well as in Northern Vietnam, so I'm torn between a). Limiting my time spent in high malaria risk zones, b). Bucking up and taking the pills, or c). Doing my thing and pretending like there's nothing to worry about (i.e. my default mode of operating ALWAYS).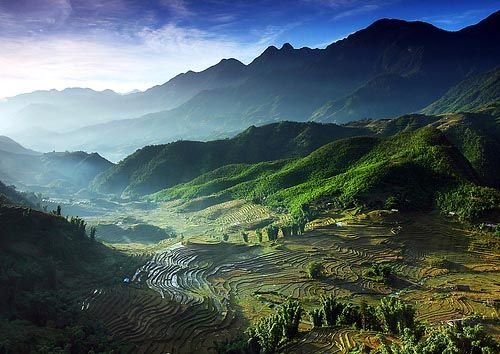 (photo credit: actioncancer.org)
I'm really eager to explore Vietnam! Particularly the north. Aside from that, I figure I'll just wing it as I make my way from south to north.
June –
INDONESIA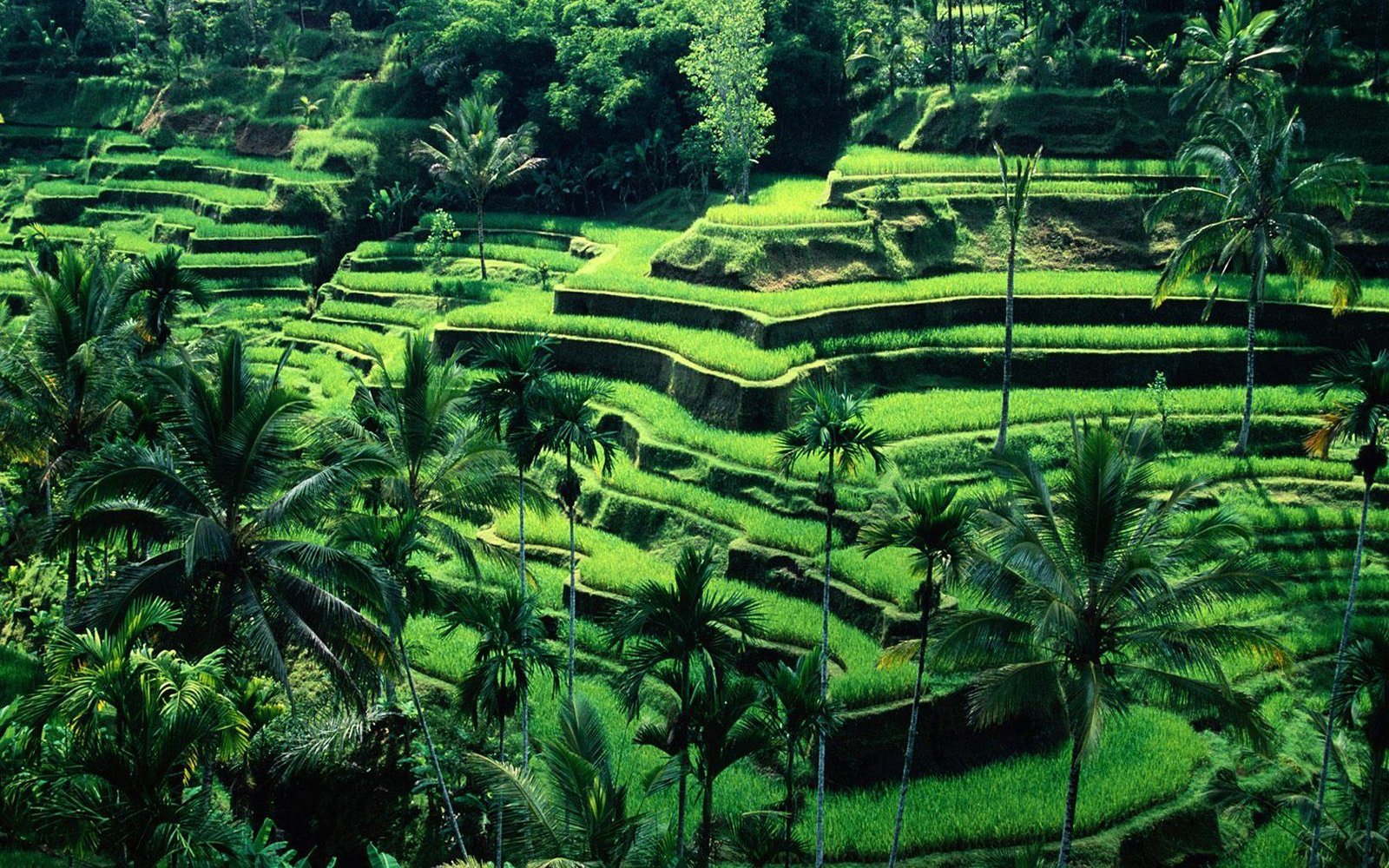 (photo credit: balijacktour.com)
With somewhere around 17,000 islands, clearly I have to be a little selective in where I go here. I have made the executive decision to go WITH the grain (*gasp*) and pay respects to Java and Bali. I've been fascinated with
Borobudur
for YEARS, and Bali is akin to the Promised Land in my mind. I have this silly little vision of hanging out in Bali for a few weeks, practicing yoga on the reg, and finally learning how to surf.