Today's the day! I'm about to leave for the airport – tonight I'll be on a plane sittin' pretty in Business/First Class (thank you, air miles). Not to brag, or anything ;)
I fly out of Newark at 6:45pm on Feb 4, travel via Zurich and Bangkok, and arrive in Kathmandu some 30 hours later on Feb 6 at 12:45pm.
Want to follow along with my journey? Here's how you can keep updated on my Asia travel adventure:
This Blog
This adventure travel blog will be the most comprehensive account of my adventures.
I will be updating it diligently throughout my trip. Bookmark it. Better yet, add it to your RSS feed – that way you won't miss an update!
How to add this blog to your RSS feed:
Choose a feed reader. I'm a fan of Google Reader, but there are plenty of other RSS feed readers out there.
Subscribe to the Frugal Frolicker feed:

Peruse recent blog posts!
I'd love for you to leave a comment every once in awhile! That way I feel some connection to friends and acquaintances from back home :)
Facebook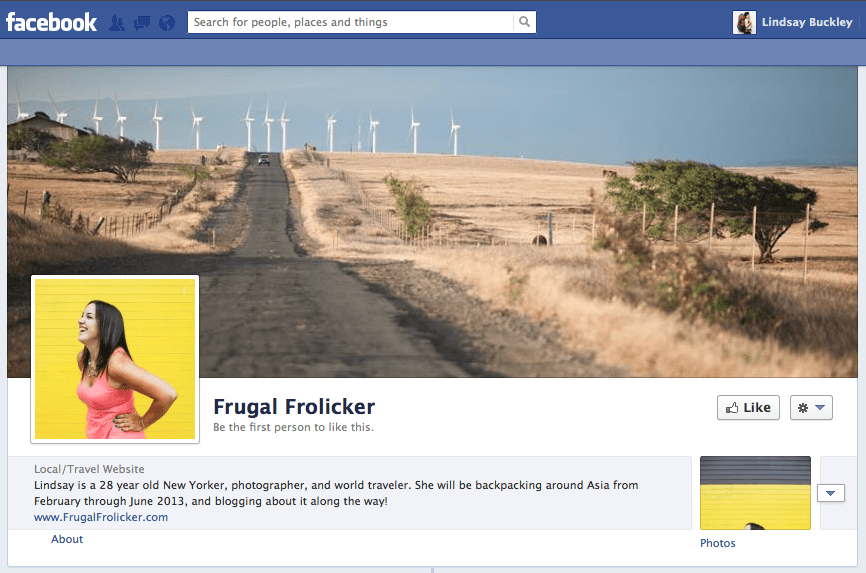 I will be updating this almost daily with all sorts of good stuff:
Links to all new blog posts as I publish them
My favorite photos that I take throughout my trip
Updates from my travels (e.g. what I did that day, what I'm going to be doing soon, questions for YOU, etc.)
Anything related to travel that I deem interesting and worth sharing!
Twitter
My personal twitter feed will be updated constantly.
Note that this is not a travel-specific account, so I tweet about all sorts of random things. You've been warned!
Also, I'll be utilizing the #Asia2013 hashtag to mark highlights of my trip!
Instagram
My personal instagram account will be updated constantly.
Also not a travel-specific account, but tends to be a documentation of the places I go and the cool things I encounter while frolicking. Oh, and my cat. But you won't be seeing much of her while I'm in Asia!