Packing for an Asia backpacking trip is challenging, particularly when you need to be prepared for varying climates. I managed to fit everything into one big backpack, one small backpack, and a small messenger bag. How I'll fare lugging these around for 5 months is TBD, though I'd like to think I'm fit enough to handle it!
I'm also counting on getting rid of some of this gear (especially the food, toiletries, etc) to make room for things I'll gradually acquire throughout the trip.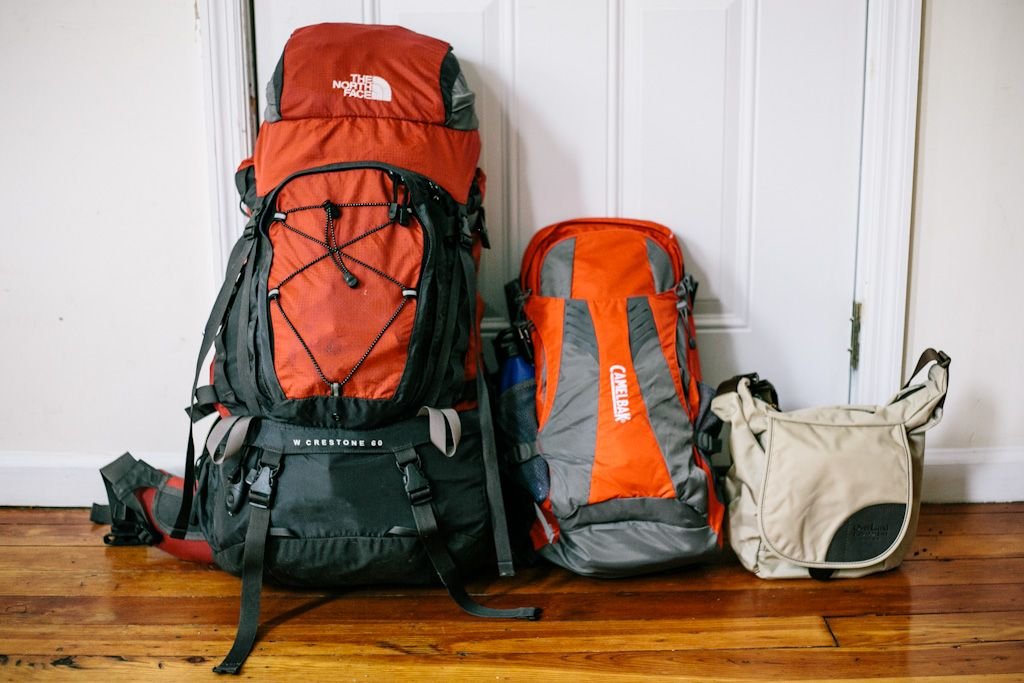 Packing the Big Backpack
I knew straight away that I wanted to organize my clothing and gear by climate/location, separating them in storage cubes for easy access: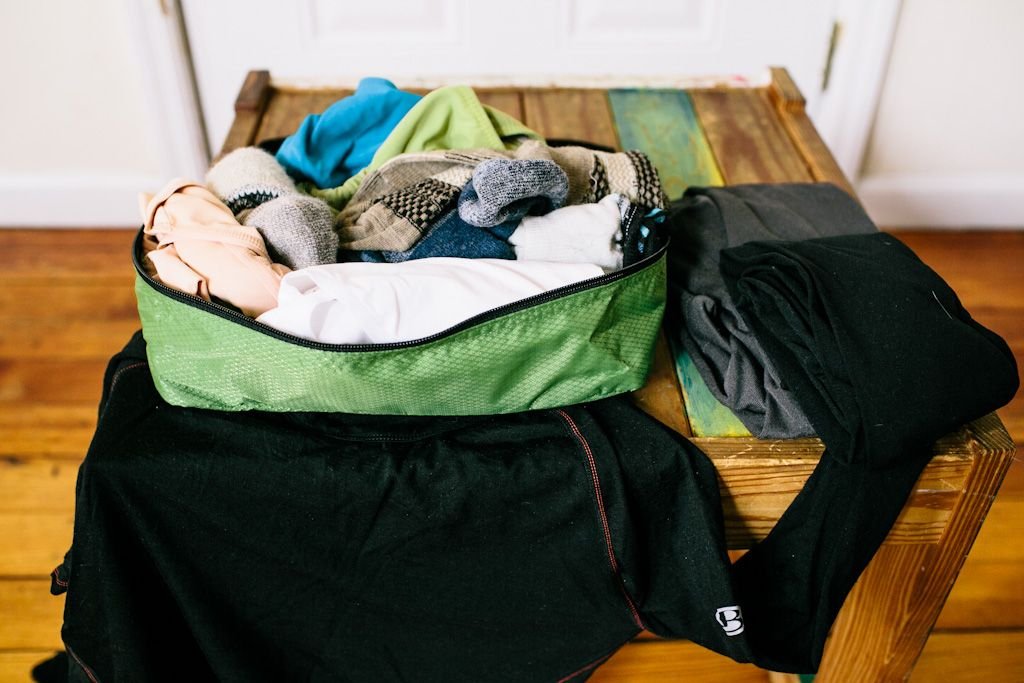 Cold weather gear for Nepal trekking:
2 sports bras
5 pairs of wool socks
1 wool long-sleeved shirt
1 pair of thermal leggings
1 pair of tights
1 pair of black leggings
1 long sleeved shirt
5 pairs of quick-dry underwear
I know this doesn't seem like much – that's because I'll be buying/renting the bulk of my cold weather trekking gear once I arrive in Kathmandu. After Nepal (March and on), this cube will be at the bottom of my backpack.
Warm weather clothing for India & Southeast Asia:
3 t-shirts
1 pair of cropped spandex pants
1 long skirt
2 regular bras
2 pairs of cotton underwear
1 cardigan
I won't need these things until after Nepal (March and on), so they are in a separate cube that I will leave in storage in Kathmandu while I'm trekking in February.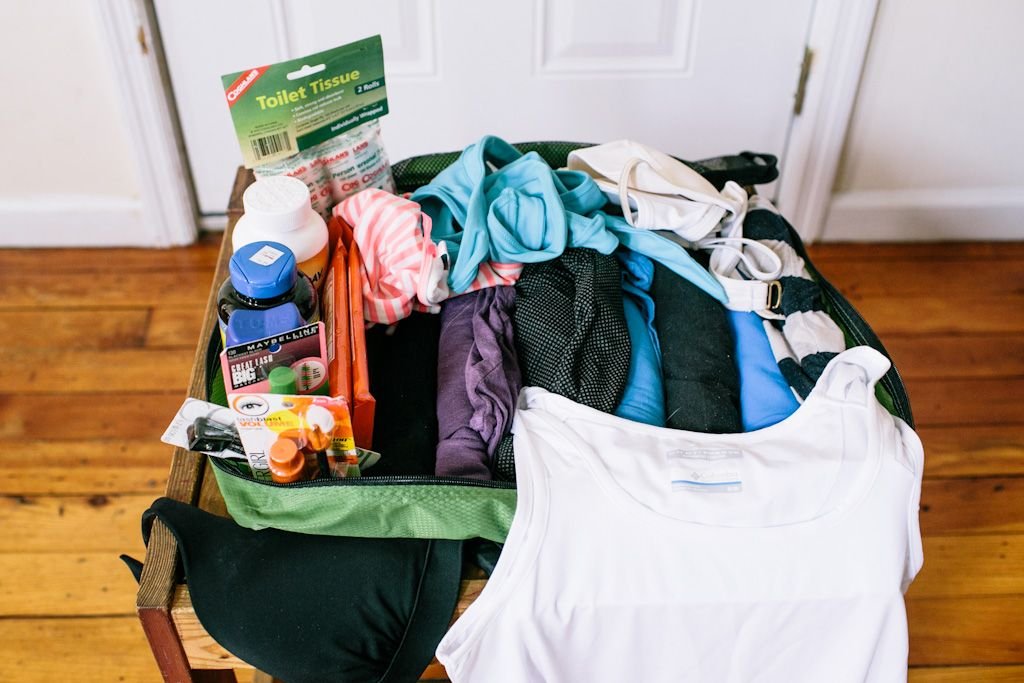 Hot weather clothing for Southeast Asia:
5 tank tops
1 tank dress
2 pairs of shorts
2 bathing suits
I won't need any of this stuff until Southeast Asia (April and on), so I stashed it all in a separate packing cube along with all my extra supplies that I won't be needing anytime soon (vitamins, toilet paper, makeup). I'll leave all of this in storage as well while I'm trekking in February.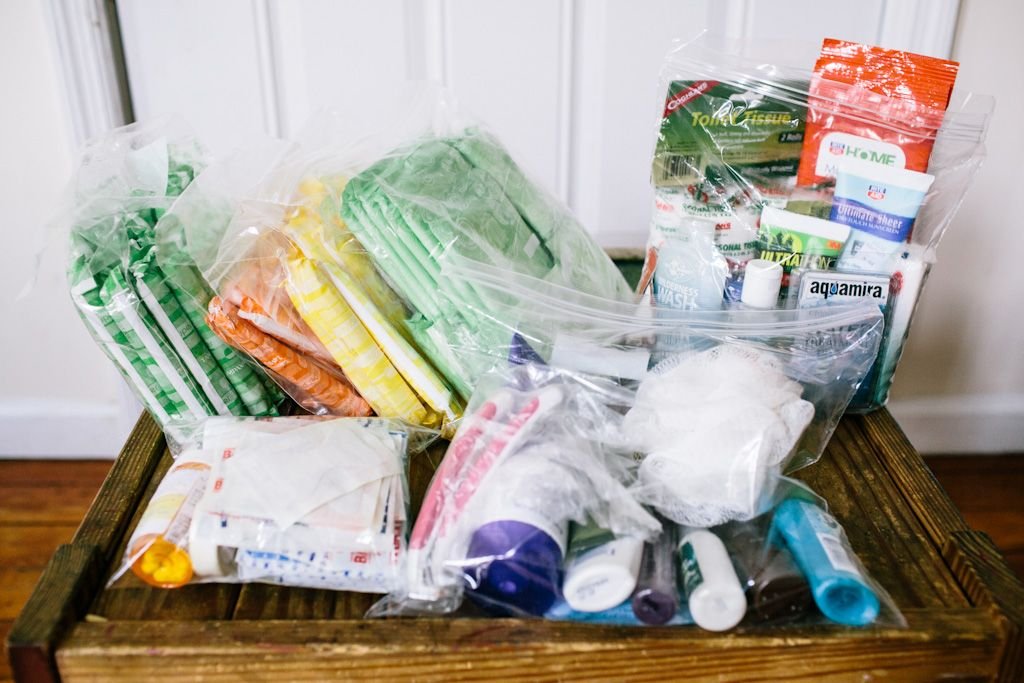 Other Items:
Feminine hygiene items Erm, note to self: next trip, invest in the diva cup!
First Aid Kit: band aids, hydrocortisone, tape, ibuprofen, immodium
Toiletries: shampoo, conditioner, soap, lotion, razors, face wash, hand sanitizer, sanitizing wipes
Sunscreen & bug spray
Toilet paper
Sunglasses
Head lamp
Small sack for storing dirty clothes, etc
Pillow case
Waterproof bag for electronics
Makeup bag
Arguably frivolous, but guess what – I don't fancy looking like a complete frumpster all the time!
Vitamins & Tums
2 books (not pictured)
1 pair of Havaianas flip flops
1 pair of Toms shoes
1 pair of Merrell hiking boots I SWEAR by these boots! They barely need to be worn in, zero blisters, super comfy. LOVE!
Water bottle & camelbak water bag
Snacks: trail mix, plantain chips, dried fruit, dark chocolate
For the 30 hour journey to Kathmandu, plus the EBC Trek
Packing the Carry-on Bags
Anything fragile/valuable, or that I'll need on the plane, went into these bags. Essentially, the backpack is full of camera gear and electronics, and the messenger bag contains mostly books, money, and my passport.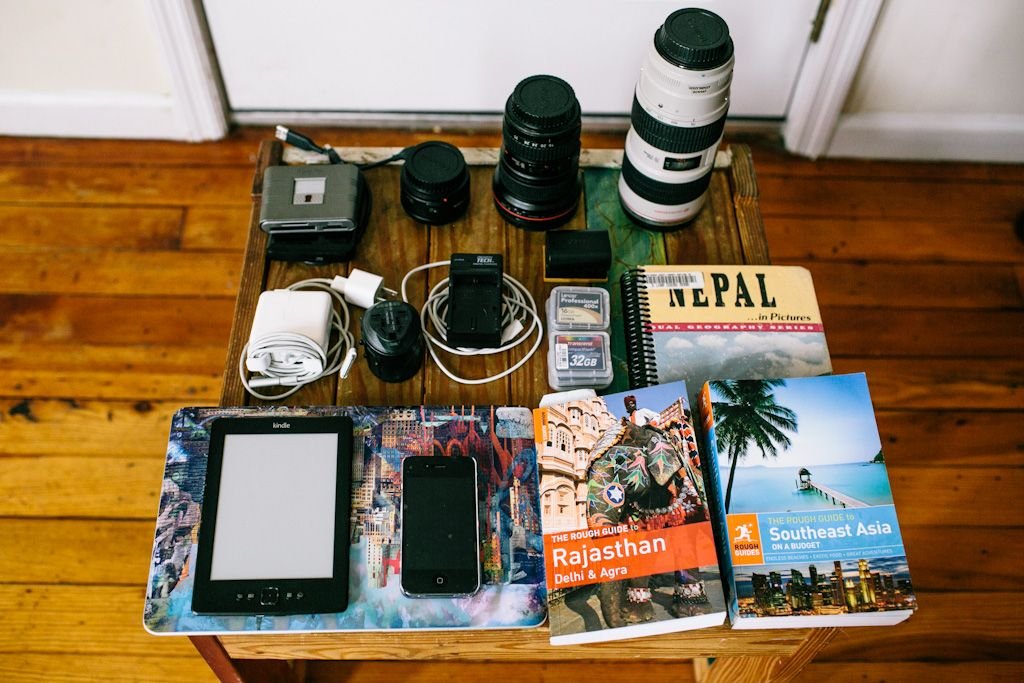 Carry-On Gear (electronics, etc):