I can hardly believe that after 3 blissful years as a leaseholder in Bondi Beach, I've thrown in the towel and hit reset on my Australian life.
Yep that's right – I'm officially back to being a nomad!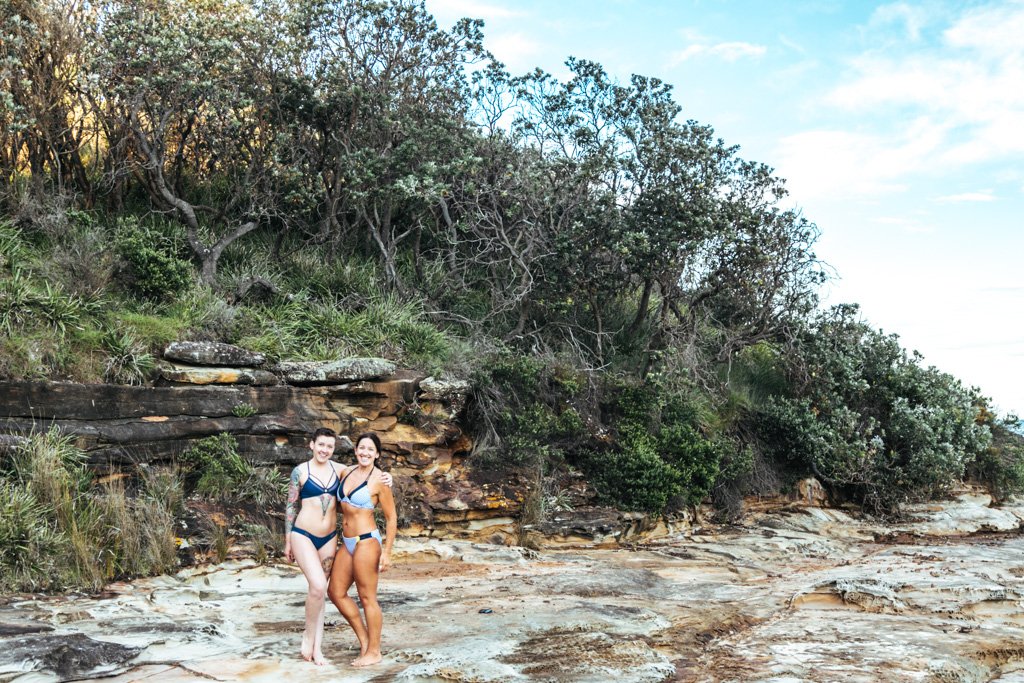 3 years ago, I was exhausted and exasperated by my nomadic life (which had carried on for 2 years as I backpacked, house sat, and work exchanged around Australia). All I wanted at that time was to settle down in Sydney and carve out a little life for myself here.
So I did exactly that. I LOVED calling Bondi home, having my friends living nearby and available for weekday hangs, and following my pilates-work-beach daily routine. It was very much an idyllic lifestyle, which I can assure you I absolutely did not take for granted.
I think you guys know this, though. I've not been shy about proclaiming my love for my Sydney life on this blog, on social media, or in person – which is why you might be confused as to why I'm doing this.
I've been getting more and more questions about the move in the past few weeks, so I thought I owed you an explanation. Let's get into it!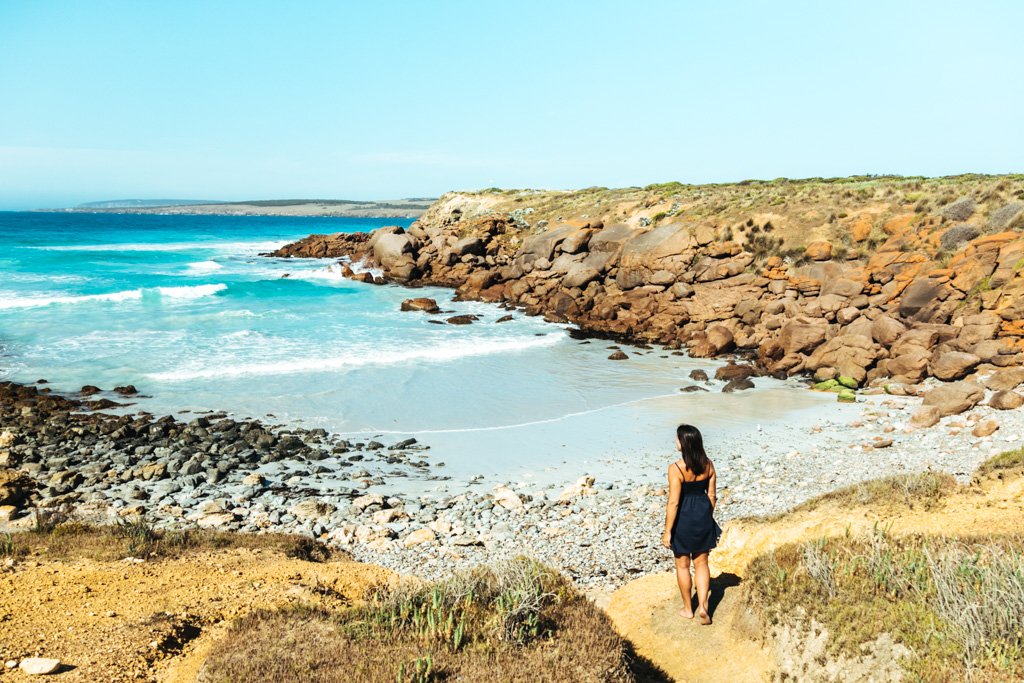 What's The Deal
First, let me clarify what actually happened / is happening:
My lease ended at the end of January, I opted not to resign and instead moved out, put 95% of my belongings in storage, and have 3 different friends babysitting my plant babies. I've got a few suitcases and small bags of things I think I may need over the coming months, but I can access my storage unit to grab other things if needed.
I plan to spend the next 7 or so months nomadic, with some road trips (van life!), a couple of short stints in Sydney Airbnbs in-between travels, and some international trips TBD.
I have every intention of returning to Sydney in August or September to find a new home – my OWN home, without any flatmates for the first time ever. I feel like I've gotten Bondi out of my system, so I'm open to lots of other beachy suburbs… which'll open up more options for me (aka please oh please let me find something nice and affordable!).
Ok, now that we're clear on the facts, let's dive into the specifics:
My Living Situation
I have been dying to live alone for YEARS (honestly, I was probably born with this desire). I got really lucky in NYC and lived with the same awesome roommate for 7 years. I don't think either of us realized how good we had it until I moved out because both of us have endured some horrendous flatmates in the past 5 years.
I think it's a combination of cultural differences (I've lived with folks from 5 different countries in my Bondi apartments) and the fact that, now that I work from home and spend more time at home, I care a lot more about how clean and tidy it is. Either way, my tolerance for annoying habits and messes is virtually zero at this point.
I have spent the past 3 years complaining about every single one of these flatmates; whether it's their passive-aggression, or stomping around, or leaving toothpaste and hairs in the sink, or not cleaning up after their cat very well, I've had to put up with a lot and I've finally had enough.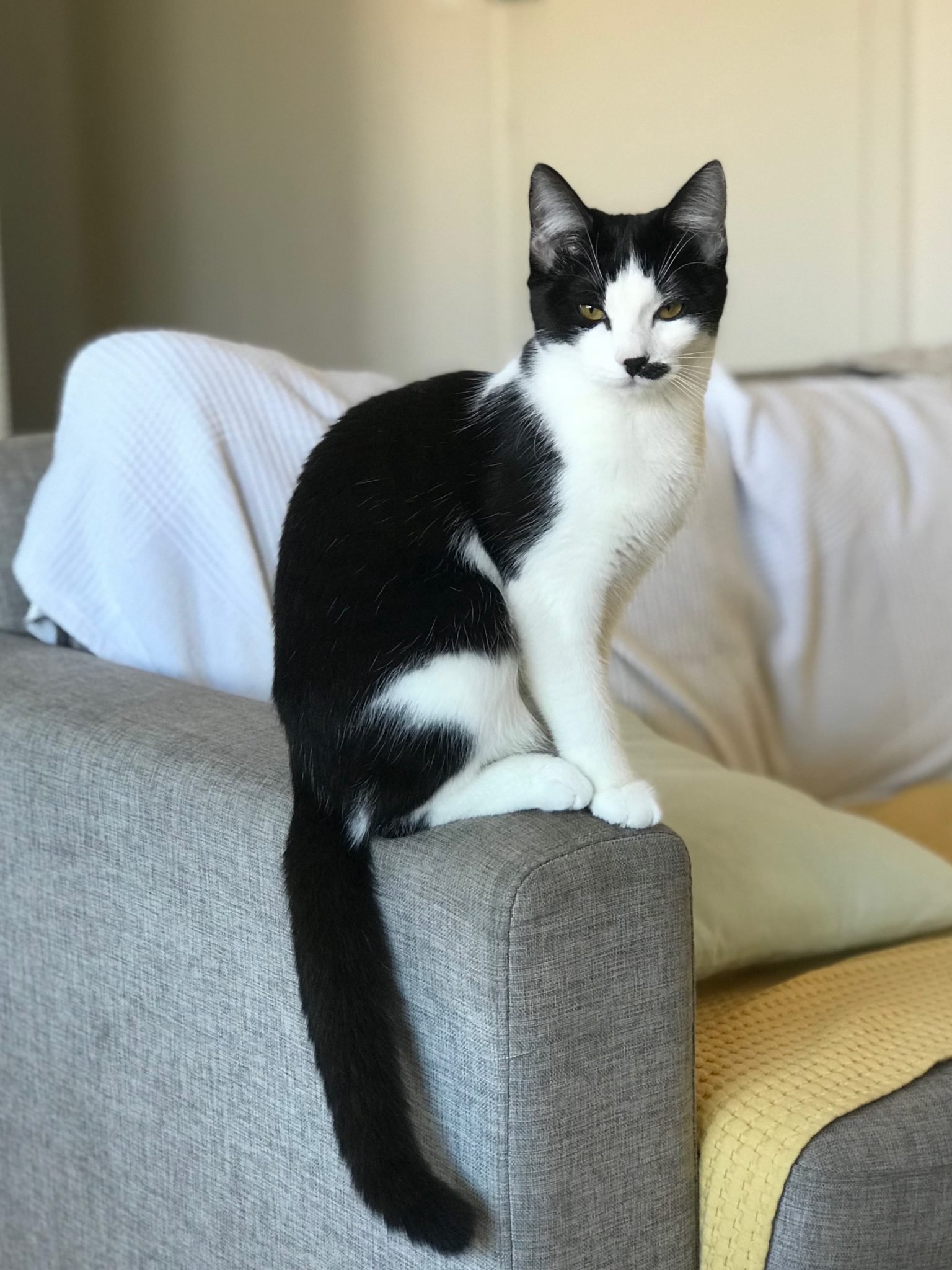 I do miss this little demon, though.
I really believe that when you complain, it's a sign that you need to change something. Continuous complaining is a waste of energy and lowers your vibration, and I aint about that life. So I saw an out, and I took it.
PLUS, dealing with flatmates moving in and out is stressful. There's the stress of having to find a replacement, the stress of potentially not finding someone and having to cover the other half of the rent indefinitely, the stress of adjusting to a new person in your living space. When you're introverted, highly sensitive, and very particular about how you want your home to look and feel, this stress gets multiplied.
I also aint about that stress life. I'm actually very intentional about minimizing stress in every way possible, and this whole rotating flatmate situation just doesn't jive with that.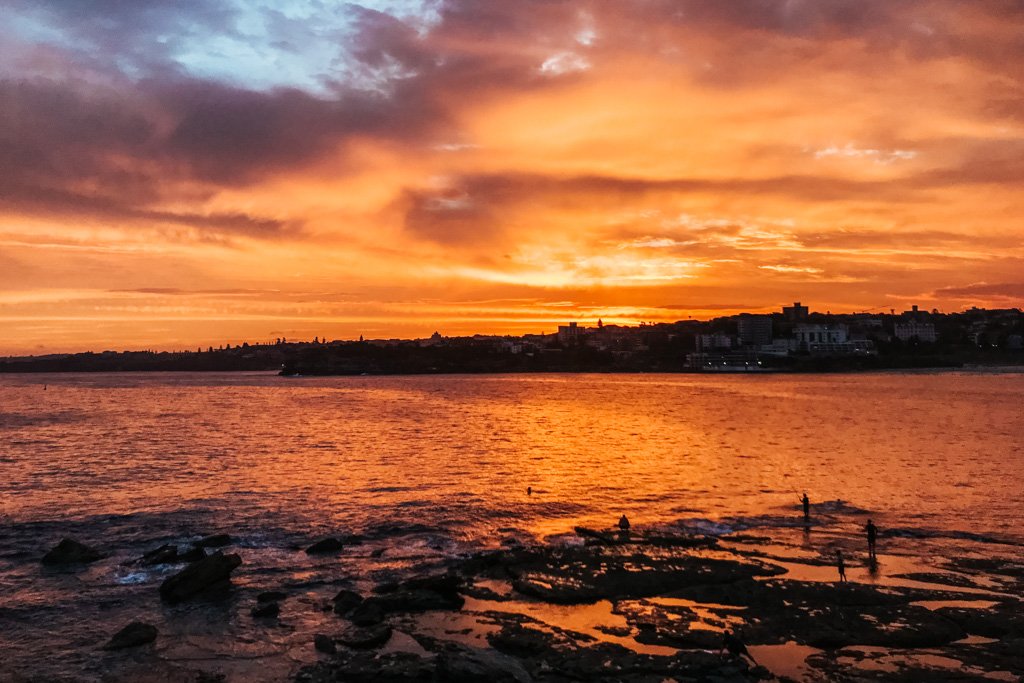 My Intuition
Back in September, my flatmate (the 1 of the 5 I actually became good friends with) decided to move out, which was such a bummer because she and I had moved into this new apartment together and had a nice little home set up with her cat. This was when the idea got planted in my mind that I probably wouldn't renew the lease. I made sure to let her replacement know it would be just a 4 month agreement and that we'd see how things were come January when the lease ended.
In November, Sydney started experiencing awful air quality from nearby bushfires, with days where it was too smoky to be outside for long. After a few weeks of hazy skies, invisible horizons, and ash blowing around, I thought to myself: If this is what it's gonna be like all summer, I don't wanna be here. Not only was my physical health being impacted, but also my mental health.
I can't remember the last time in my life where I fell into such a funk. But if I'm unable to go outside or lay on the beach, I'm not happy. I'm a shell of myself.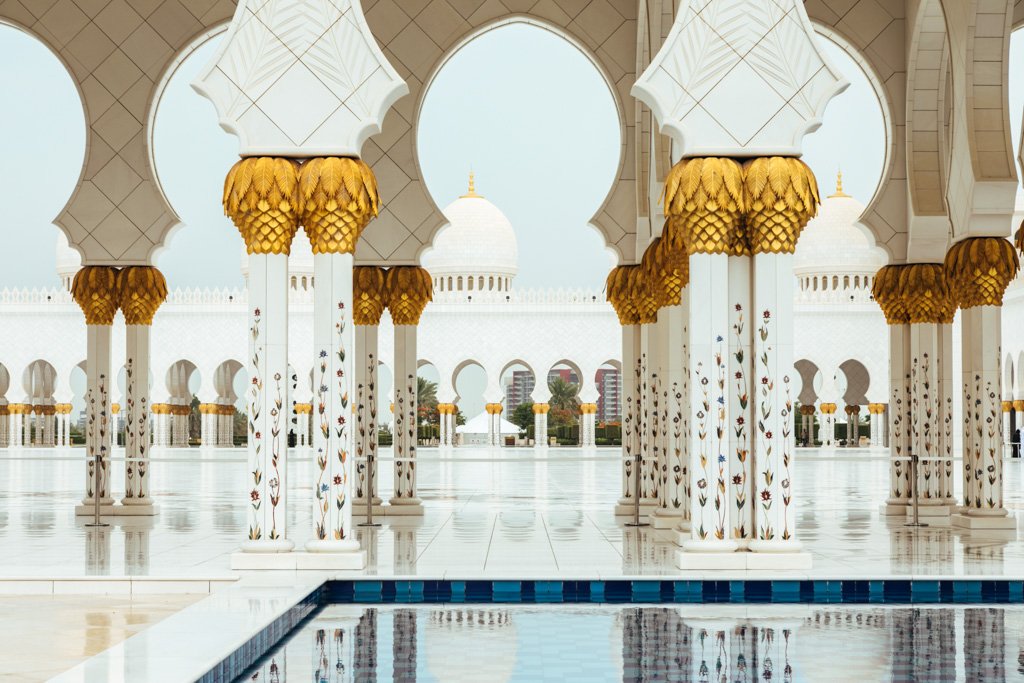 In late November, I went to see my psychic during my trip to Melbourne and she told me that she sees a move coming up within the next 4 months. Oh shit, I thought, "Is this it? Am I really gonna go through with this?
In December, I started seriously thinking about my next move. I got through the doldrums by kicking my travel daydreaming into high gear. What if I moved out, stored all my belongings, and hit the road for awhile? I didn't have anything tying me to Sydney, so I didn't HAVE to be there.
Next thing I know, I'm scouring Airbnbs in Cape Town and looking up how many airline miles I'd need to fly to X, Y, and Z. I feel ALIVE.
Sounds a little crazy, but I didn't realize I wasn't super excited about my everyday life until this point. I was content for SURE, but not excited. 3 years of routine will do that to ya, even if it's a damn sweet routine.
In late December, I hemmed and hawed about what to do. It was like I knew in my gut that I wanted to make the move and go nomadic, but my mind kept talking me out of it. You have an amazing life in Bondi, why would you ever give that up?, it would chide me. Also, just thinking of all the stress and hassle that accompanies moving was enough to shut the dream down in seconds.
I told myself I'd come to a decision by the time my flatmate returned from his holiday break. The day after he got back, I'd resolved to have a chat with him about it. I kid you not, as I was walking home that evening I got a text from him saying that he'd be moving out at the end of January.
WELL THAT JUST WORKS OUT PERFECTLY! Part of my stress was leaving him in a lurch if he hadn't wanted to move out, too.
My big takeaway from all of this is that I need to learn to listen to that inner voice and act on it FASTER, before my mind has a chance to shut it down and talk sense into me.
Seriously though, what would it be like if we could all act fast on our intuition and our whims, without torturing ourselves with all the "what ifs" and "yeah buts"?
I don't know about you, but I don't want to waste ANY time in indecision, especially not when I know my gut's gonna win in the end. I think this is part of my life's work: learning how to act fast and follow my intuition.
My travel plans for 2020
Finally, because I knew I'd be away for at least a few months cumulatively this year while traveling, AND had the itch to travel more (but probably wouldn't have while still paying Sydney rent), it made more financial sense to go nomadic. I will be saving money doing it this way vs. paying rent + paying for travel.
And now I get to travel more without the burden of rent and bills! Ahh I've missed those days.
I don't have too much confirmed yet in terms of travel plans, but here's a rough outline of what I think the next 7 months may look like: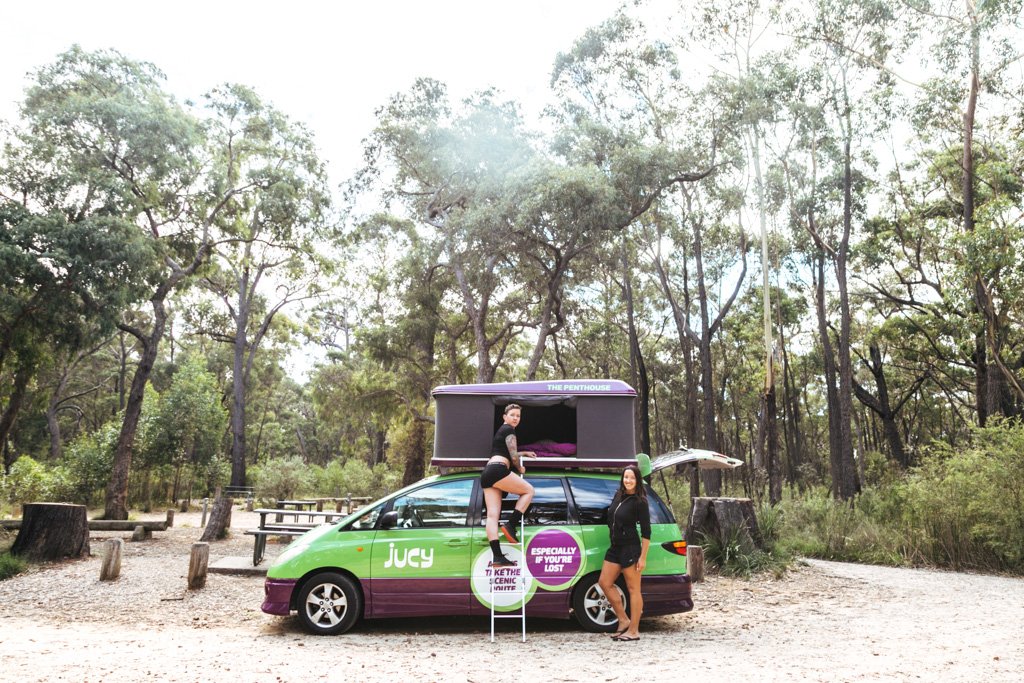 Lots more of this in 2020.
Feb/Mar/Apr – Australia
** UPDATE: Thanks to COVID-19, most of my plans from mid-March onward are NOT happening. I posted an update on my 2020 plans here in early May 2020.
Mostly I'm lingering in Australia because this is my favorite time of year (summer + Indian summer), the beach weather is perfection, and I'm generally at my happiest.
But also, I am waiting to hear about my citizenship ceremony. They have this archaic system where they send you a letter in the mail giving you ~30 days notice before your ceremony date – there's no online system, no emails sent. It's incredibly annoying.
So I had to call and let them know that, not only will I be out of the country starting in May, but that my mailing address has changed (I'm using a friend's in Bondi). So I'm relying on my friend to let me know when that letter comes, and really hoping that it's soon so that I can make plans around it.
At the moment, I've got a few weeks in Southwest Australia for a Perth to Esperance road trip, a few weeks at an Airbnb in Manly (Sydney), a few weeks in New South Wales for a South Coast NSW road trip (staying close-ish to Sydney in case my ceremony is happening, and ALSO spending money in bushfire-affected communities who have lost so much tourism $$ this summer). For the road trips, I've rented campervans (ones that are actually covered by my insurance this time!) and will be doing the van life thing.
That's all Feb/March. April I'm holding off planning for now, in case my ceremony gets scheduled around then – if it does, I'll be at another Airbnb in Sydney, and if it doesn't then I'll likely take off for somewhere overseas.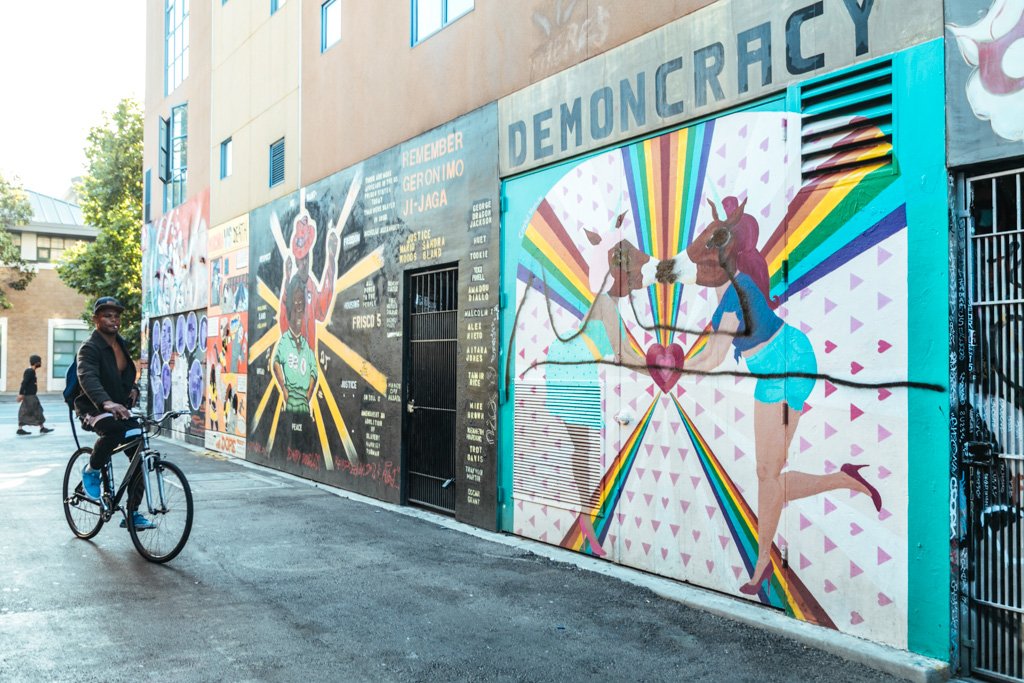 Will I make it back to San Francisco this year?
May/Jun – USA
I've known for awhile that I'd have to be in the US in May – Southern California, specifically, for a couple of events for the online business coaching program I'm in. One's in early May, one's in late May – so I'm thinking either in-between or after, I'll do some SoCal exploring (OMG I need to make it to Laguna Beach, teenage Lindsay will lose her mind!).
Of course there will be the obligatory visits to see family and friends in Connecticut, NYC, and Chicago. I've also got a road trip or two in the works, which will no doubt be taking place in the western half of the country. And then I have a standing offer to stay with a friend who just moved to Alaska, which is quite tempting.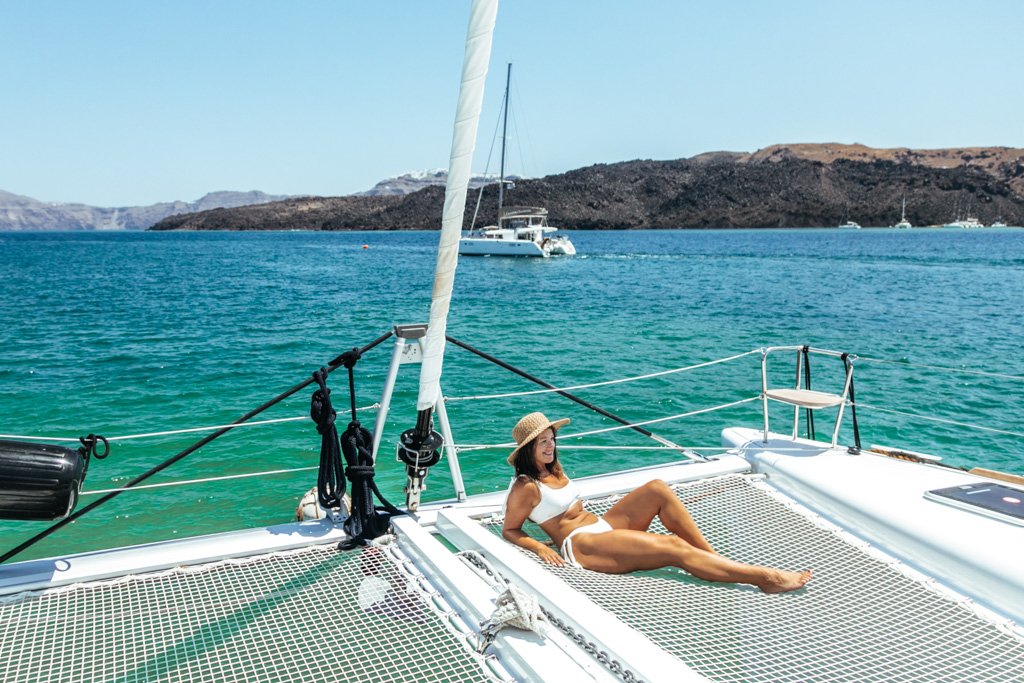 GREECE I MISS YOU.
Jul/Aug – ??
The practical side of me is saying that now would be a great time to see some of Central America or the Caribbean, or base myself in Bali so I can get sh*t done and save a ton of money.
But my heart really just wants another European summer. I want to sample more Greek islands and explore even more of Italy. I want to explore more islands in the Mediterranean too: Malta, Cypress, Sardinia.
And I'm dying to make it to Eastern Europe! Albania, Montenegro, Croatia, Slovenia – they all look incredible and I wanna road trip and hike the bejesus outta them.
But then I've also had the urge recently to visit Africa (I've actually yet to make it to this continent). South Africa has long been near the top of my bucket list. Then there are the islands, the safaris, the pyramids…
So yeah, basically this summer is one big giant question mark at this stage. Stay tuned to see how it shakes out!
** UPDATE 2: Welp, pretty much nothing went to plan. Read my 2020 recap to see what actually went down!