Over the course of my 13 years of traveling, I've oscillated from one end of the travel planning spectrum to the other. I've meticulously planned trips to the point where every single accommodation and each required train ride was booked months in advance of my arrival (e.g. Italy 2007); but then on the flip side, I've also booked flights at the last minute and flown to a new country with literally nothing planned (e.g. Indonesia 2015).
Mostly I fall somewhere between these two extremes when I travel, determined to find the best balance between planning and spontaneity. I still don't feel like I've found this sweet spot, though. I want to plan enough of my trip so that I'm not wasting precious time upon arrival trying to figure everything out, but not so much that I can't be flexible and follow my gut feeling if one day I wake up and decide I really want to do something completely spontaneous.
How do you balance planning and spontaneity when you travel? I need all the advice I can garner!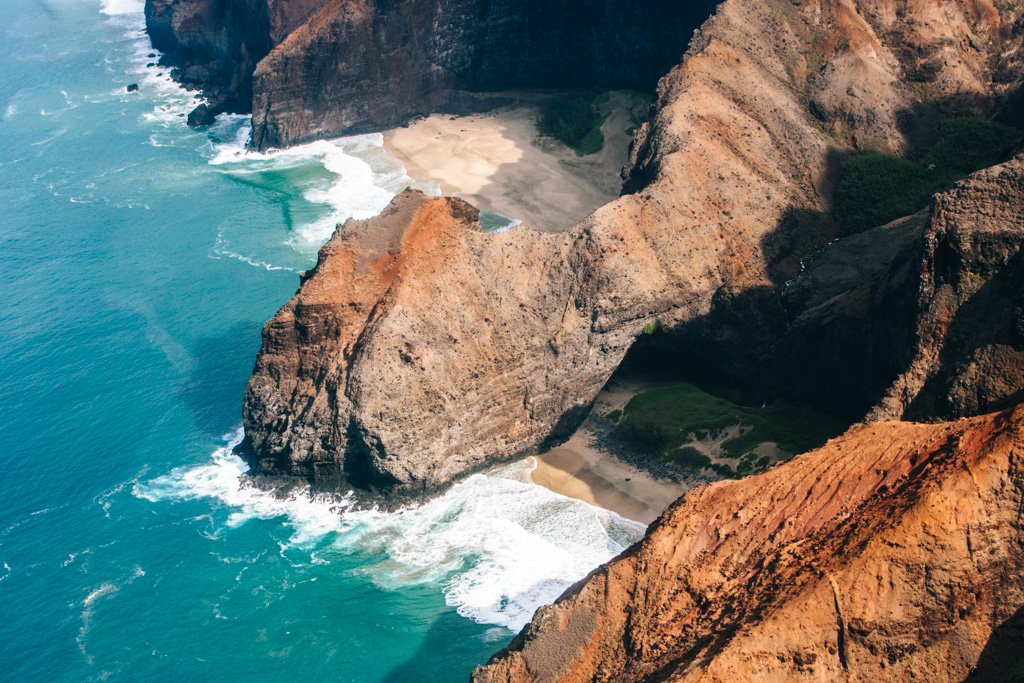 One thing I've learned is super helpful is to do as much research as possible before your trip. Be fully informed as to what all your options are at your destination, then decide what to do once you're there. That way you've planned out anything that's a must-do for you, while leaving room to make GOOD spontaneous decisions.
I've missed out on so much good stuff while traveling simply because I hadn't done enough research to know about it. Here are 5 noteworthy times where I really blew it and managed to miss on some killer sights and views on my travels:
La Sagrada Familia in Barcelona
In 2011, I patted myself on the back for snagging a $200 error fare from NYC to Spain. Then I kinda blew it by committing the classic sin of cramming too much into too short a timespan.
Not surprisingly, I don't remember much from that whirlwind trip (to be fair, $2 wine may be partially to blame as well). But I do recall making a beeline to La Sagrada Familia on my first day in Barcelona, balking at the ridonkulous line outside the door to get in, and resolving to return another day when it was less crowded.

Photo credit: Gary Ullah via Flickr Creative Commons.
I stopped by first thing on my last day in the city and to my complete astonishment, it was CLOSED. Nooooooooo! Why didn't I think to check the opening hours beforehand? I was so looking forward to checking out the quirky architecture inside La Sagrada Familia and because I didn't prioritize it, I missed out. Such a bummer!
Lesson learned: Don't wait til the end of your trip to check off your must-sees and must-dos.
Wineglass Bay From Mt. Amos
I knew I had to check out Wineglass Bay on my Tasmania road trip, and unlike my Barcelona blunder, I hit it within my first 24 hours on the island. Go Lindsay!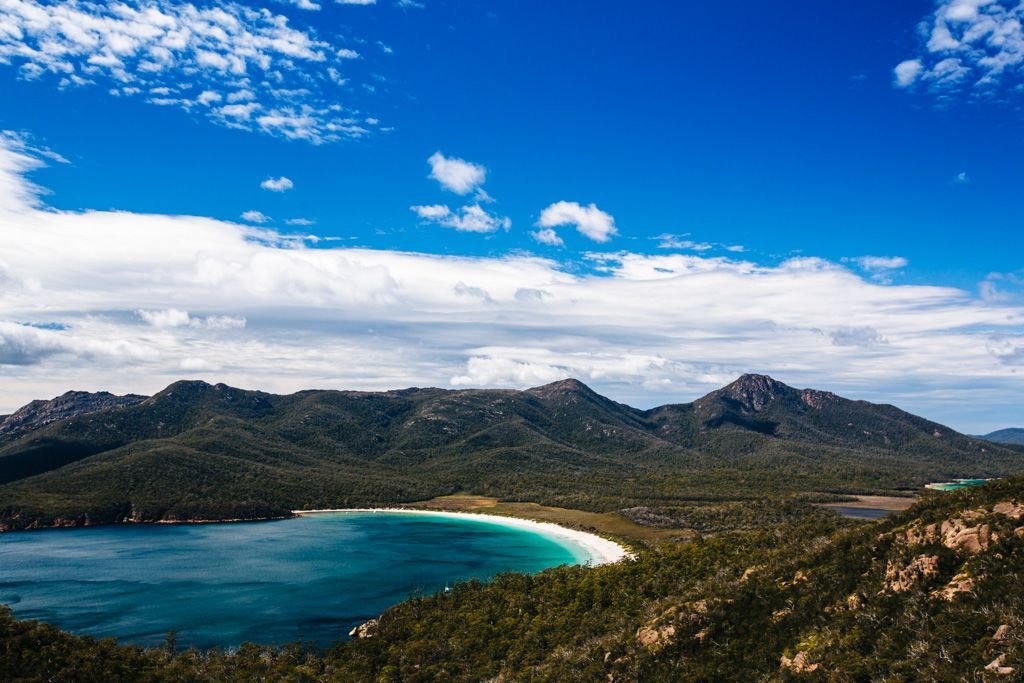 The view I had from Wineglass Bay Lookout.
What I didn't know, though, was that the best view over Wineglass Bay is from atop Mt. Amos, not from the standard Wineglass Bay Lookout. We could barely make out the other bodies of water around Wineglass Bay beach from the lookout, and I remember thinking it didn't *quite* look like the photos I'd seen of the same scene.
Yeah, well that'd be because I hadn't researched Tasmania thoroughly enough to know about the 3 hour return hike up Mt. Amos that rewards with this view:


View from Mt. Amos. Photo credit: Vern via Flickr Creative Commons.
Lesson learned: Do more thorough research before your trip and find out exactly where to go to get the best views and photos.
Pink Lake Near Esperance
The epic Melbourne to Perth road trip I went on two years ago still stands as the least-planned road trip I've ever taken – though in my defense, I was really just tagging along with another group and didn't want to mess with their non-plans by putting on my bossy pants and demanding we stop here, here, and here.
Still, I'm pretty sure that if I'd told them that a bright pink-colored lake existed just a few minutes outside of Esperance, a town we passed through en route to Cape Le Grand National Park (which by the way was per my request slash puppy dog eyes), they would have been very happy to stop to check it out.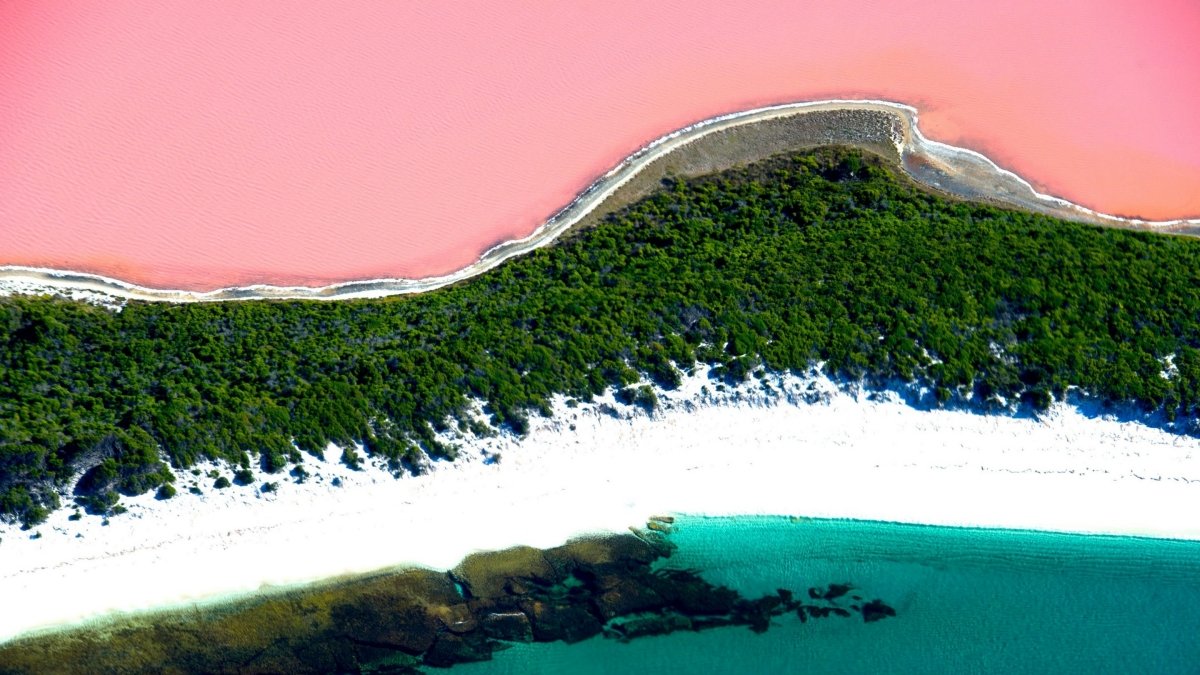 Photo credit: australia.com.
The worst part is that I actually had some idea of a pink lake being somewhere in that general region, but I had it in my mind that it was way further afield for some reason. Why hadn't I bothered to check? It was literally RIGHT THERE and I had no idea.
Lesson learned: Don't be a lazy traveler or road tripper! Go with your gut and double check your trip details when unsure.
The Subway at Zion National Park
The aforementioned travel blunders were major bummers, but none stung quite like this one.
It's one thing to miss out on cool shit because you were lazy with your trip research; it's another thing entirely to miss out on something after exerting a ridiculous amount of effort and time to see it.
In the sad tale of Lindsay vs Zion, I unearthed some stunning photos on Flickr of this magical-looking rock crevice in Zion National Park and became absolutely fixated on making it to this exact spot. We skipped the popular Angel's Landing hike and secured permits to hike to The Subway instead.

Photo credit: Robert Shea via Flickr Creative Commons.
I've noticed that I have this tendency to plan excursions in painstaking detail up until the point of arrival, at which point I somehow believe that the next steps will be obvious to me – as if there will be a sign pointing me towards the best view or path. So naturally, I thought that I'd hike for a few hours in the scorching heat through some drab-looking bush and magically arrive at The Subway.
Except we got to the supposed trail end and what we saw didn't quite align with the photos I'd been gushing over.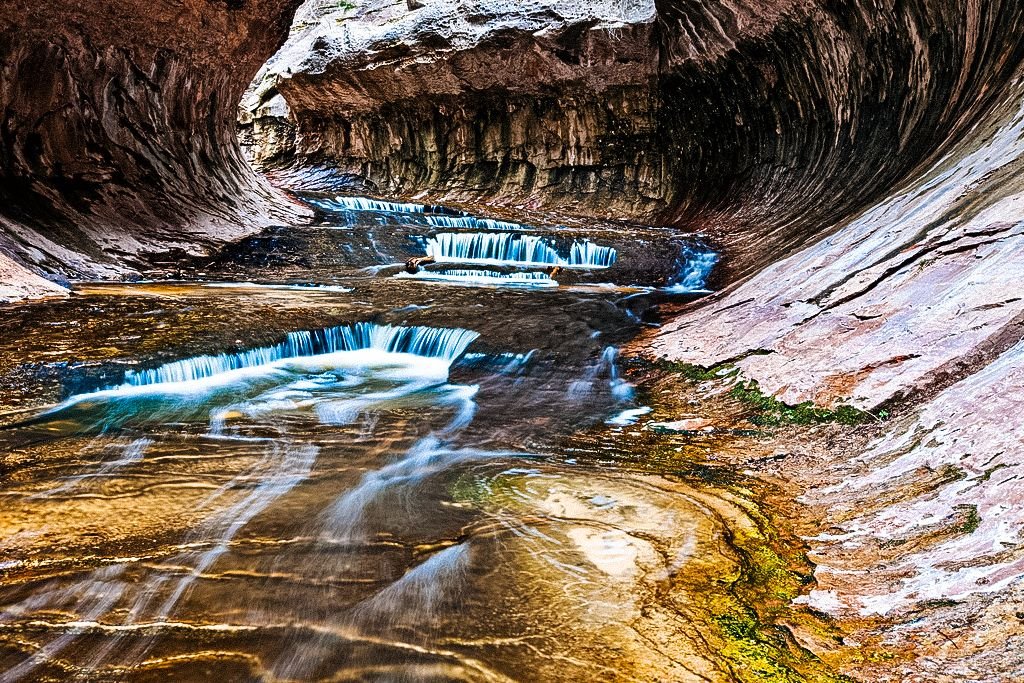 The trail seemed to end here, at the point of most-water and a slew of slippery rocks. Mightily disgruntled, we turned around and headed back out, a wee bit confused as to how we had managed to miss the highlight.
Additional research after the fact seems to indicate that if we had waded through the water and risked walking on that slippery rock, we'd have turned the corner and smacked right into it. :: cue copious face-palms ::
Lesson learned: Researching all the logistics is great, but don't forget to look into the details of what to do upon arrival.
Kirkjufell & Kirkjufellsfoss in Iceland
The thing about Iceland is that, despite being quite tiny, it packs SO MANY natural attractions that no matter how well you research your Iceland trip, you'll only manage to make it to a small fraction of them. Thus, I don't feel all that awful about missing some of Iceland's fantastic landscapes.
We crammed loads of amazing sights and experiences into our two weeks there, but the thing I really regret missing is the magnificent Kirkjufellsfoss. We didn't quite have enough time to venture onto the Snæfellsness peninsula, but if we had we'd have laid eyes on this stunning waterfall next to the perfectly triangular-shaped Kirkjufell mountain. It looks like a photographer's dream!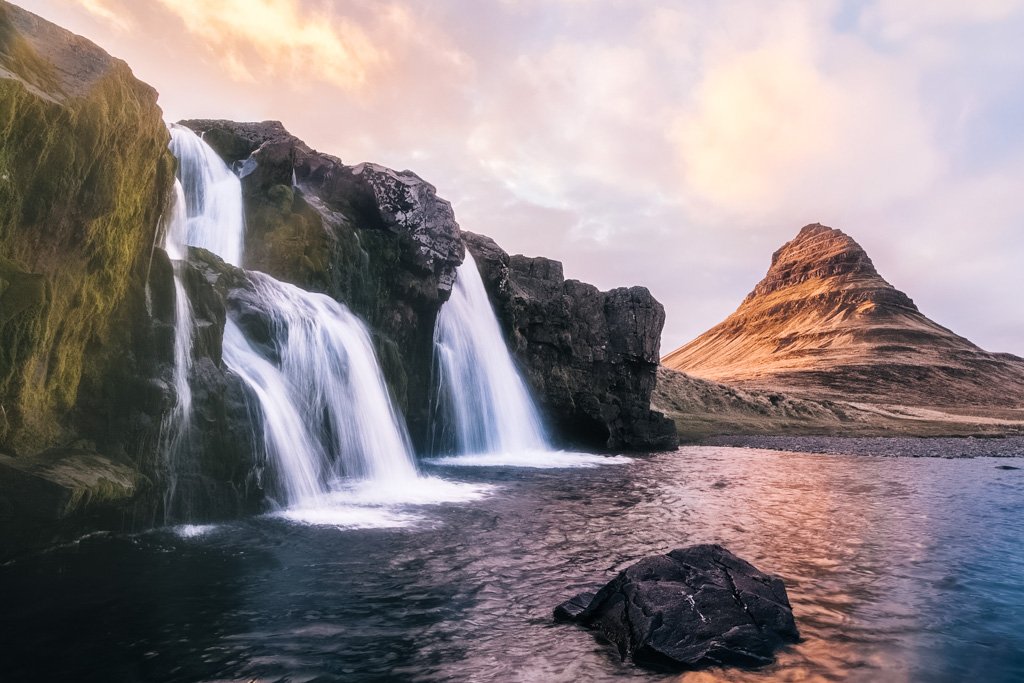 Photo credit: Alan Paone via Flickr Creative Commons (edited by me).
I'm not even sure how I could have prevented this epic miss, because believe me when I say that I researched the bejesus out of my Iceland trip. I even went so far as to create an Iceland-inspired Pinterest board (and you know homegirl can't be arsed with Pinterest, like, ever). Unlike the other fails I mentioned, I feel like I did the best I could and this one was just not in the cards for us.
Lesson learned: Sometimes no matter how much research you do, you can still manage to miss some amazing sights.
What epic sights have you missed out on while traveling?
LIKE READING ABOUT MY MISADVENTURES? SEE ALSO: 14 Things I Did Wrong In Asia // 5 Lessons I've Learned From Travel Mistakes I've Made // At Least 10 Things That Went Wrong In Java