I pride myself in crafting excellent, if not over-planned, trips. But planning a 5-month long trip to Asia was beyond anything I've endeavored before.
Not to toot my own horn, but I think I did a pretty damn good job researching and planning out my route. And when mishaps happened, I adapted well and made changes on the fly. I did what I had to do to let the good times keep rolling.
Still, there were a few things I did wrong in Asia. And by a few, I mean no less than 14:
Nepal
1. I didn't bring enough cash from home
Given that I'd be shelling out a significant sum of money for the Everest Base Camp trek, and doing so in a third world country where credit cards are scarcely accepted and ATMs are unreliable, I should have come prepared with extra American cash on me. On Day 1 I quickly hit my ATM withdrawal limit, then on Day 2 none of the ATMs in Kathmandu would dispense any money when I used either of my cards. I only had enough money to pay for about half of the trek on the morning I was due to leave for it. :: cue freak out ::
By some miracle, the staff at Alobar1000 agreed to loan me enough money to cover the rest of the trek. I could have easily never repaid that money – in fact, when I did repay it 3 weeks later, no one seemed to have any knowledge of the loan at all until I explained my situation. I'm still amazed at their generosity and trust in a complete stranger. No WAY would a hostel in the western world ever loan a backpacker several hundred dollars!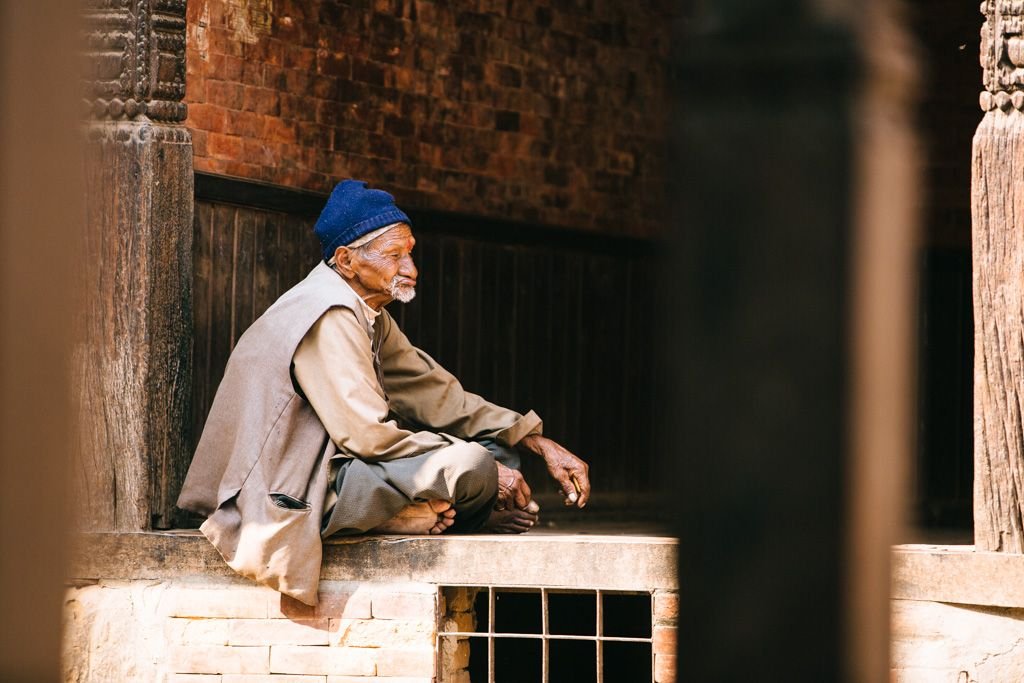 2. I booked a Nepali porter-guide without shopping around
Booking a porter, guide, or porter-guide in Nepal seems to be a crapshoot, based on various horror stories I heard from fellow hostellers there. How do you know if your guide will end up leaving you in the dust while on the trail, that he will respect you, or if he's even any good at his job?
Thankfully, my experience fell far short of a horror story. I may not have gelled too well with my porter-guide, but he did a great job in leading the way and carrying my pack – and towards the end, when the elevation and cold got to be too much for me, he carried my day pack as well and loaned me his super-warm gloves. Being safe and not getting lost were my top priorities, so in that sense I ended up with a solid porter-guide.
However, there were a few slightly-concerning things that bothered me during the 3 weeks we spent together on the Everest Base Camp Trek:
He seemed to pick many of our tea houses based on people he knew who either owned them or were currently staying at them, which may not necessarily have been the places I would have chosen to stay in. Staying for free at tea houses where he knew the owners meant he pocketed the extra money that I had already paid to cover his room and board; staying at tea houses where tour groups happened to be staying meant I was stuck with a bunch of noisy tourists – exactly what I'd wanted to avoid when I opted to trek solo.
There were 2 nights where he had too much to drink and started blithering on about how I never wanted to talk to him or play games with him, and how he just wanted to make sure I had a great vacation in his country. His yelling at me was unprofessional and completely inappropriate, seeing as I was technically his employer. I probably should have put him in his place, but instead I just rolled my eyes and went to bed both times. I'm not at all sorry for doing exactly what made me happy: reading and writing lots after a day of trekking.
If I were to do it again, I'd allow extra time in Kathmandu to meet with a few different guides, and come prepared with a list of questions to ask them before making a decision (e.g. Who gets to choose the daily accommodation? Will you be drinking alcohol?). Had I done this, I may have ended up hiring someone who was a better fit for me.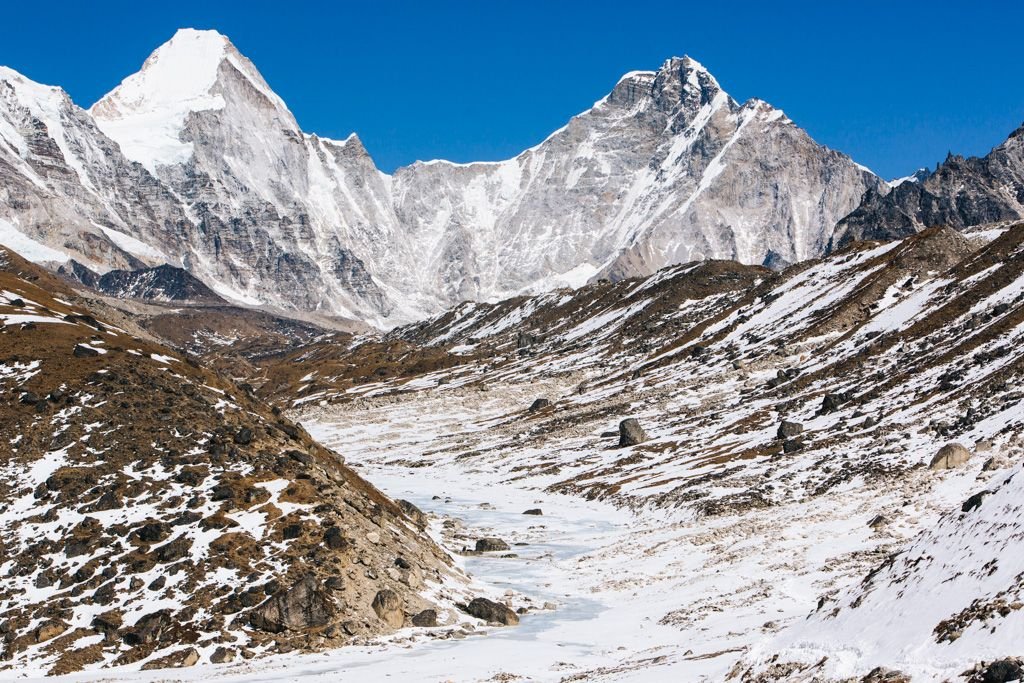 India
3. I was ill-prepared for India
I am a chronic over-planner, but I thought for once I'd be more spontaneous and wing my trip to India. I learned hard and fast that this is not the best way to tackle the country; you need to be prepared before traveling to India. I was neither mentally prepared nor practically prepared. Culture shock manifested early on when I realized how much of a hassle everything was – especially because I was a western woman traveling solo. Unexpected constant annoyance and exhaustion kept me from enjoying my time in India.
One notable blunder I made was not booking any train tickets in advance. I'd heard this was recommended, but I hadn't realized this meant several weeks in advance. Had I planned out my route earlier and booked train tickets well before arriving, I wouldn't have had to book an expensive package with the travel agency in Delhi.
4. I traveled around India without a companion
I hate hate HATE to admit this, but it's true: India is not ideal for solo travel. If I'd been traveling with someone, I likely wouldn't have had such uncomfortable encounters with Indian men. And, given how much of a challenge it is just to get around on a daily basis in India, it would have been nice to have someone there with me to commiserate and soothe the tension with.
Here's the thing, though: the awful truth is that you'll be hassled, ripped off, and harassed even when you're with others. Even when I was with my friends (one of which was male), Indian men still swarmed us during Holi. Elsewhere on my Asia trip, I met 2 girls who recounted their experience on a train being stuck next to an Indian man who was pleasuring himself. And at the exact time I was in India (March 2013), news broke of a Swiss couple that had been camping when a gang assaulted them and raped the woman.
I could dedicate an entire blog post to India's issues, but the short of it is that it is really difficult to get around India no matter who you're with. Your safest bet is to travel around India with a tour group. I don't see myself ever returning on my own.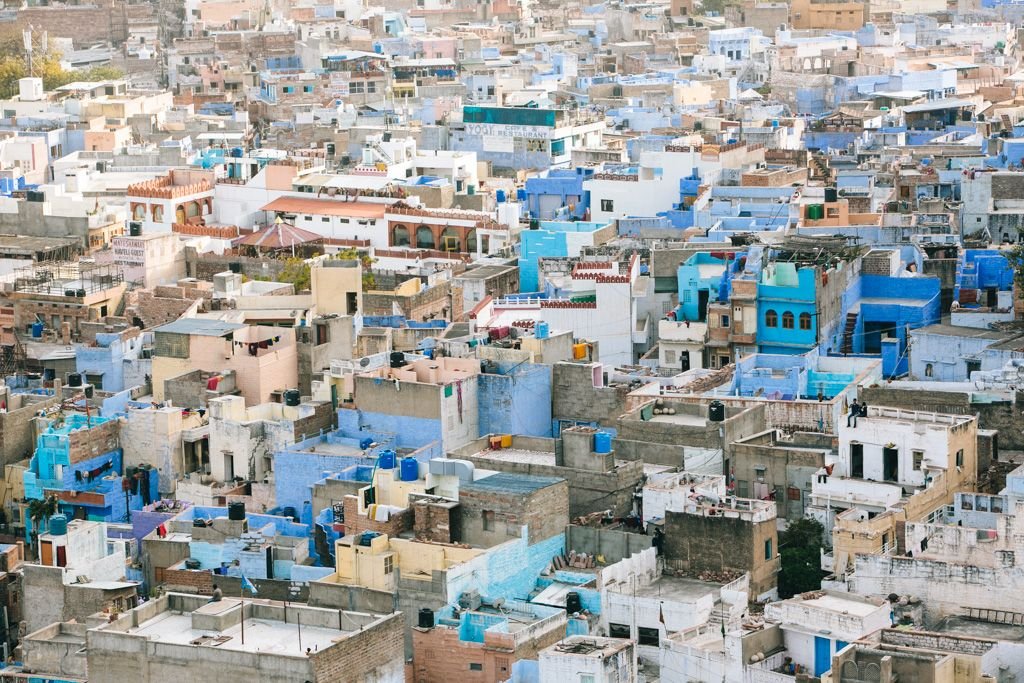 Thailand
5. I didn't indulge in enough massages
Massages are not something I typically indulge in back home in the States, so it felt a bit excessive having one every few weeks while in Asia. But at $6/hr in Thailand vs. $60/hr *minimum* in the US, you're basically obligated to take advantage in Asia. Which I did, though not to the extent I should have. Most of my massages happened on the fly while roaming around markets; I wish I'd made more of a point to get massaged, say, while relaxing on a beach.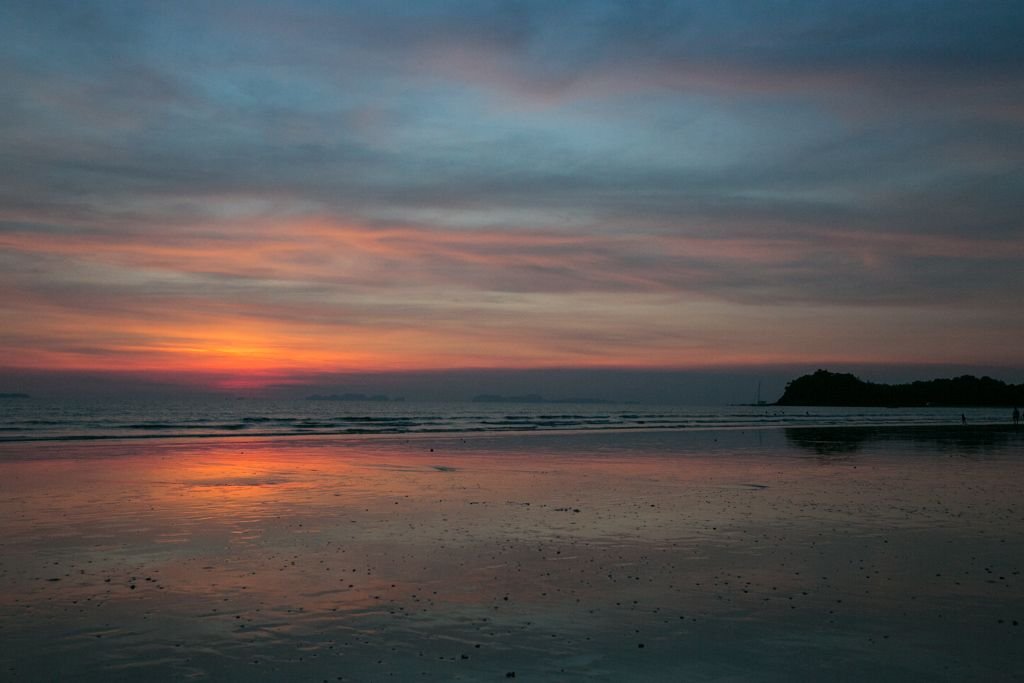 6. I didn't do anything with elephants
Before my trip to Asia, I'd been psyched to ride an elephant in Thailand. How much fun does it look to sit on the back of such a massive, exotic animal?
Then once I started researching options, I realized how badly mistreated elephants are in Thailand. The process of taming and controlling elephants so they are fit to carry people safely on their backs is downright cruel and unnatural, and I wasn't about to contribute any money to this form of tourism.
I definitely don't regret not riding an elephant in Thailand, but I wish I'd have paid a visit to the Elephant Nature Park in Chiang Mai, which houses rescued elephants and teaches visitors about them. What's more, you can feed and bathe the elephants, which is a much more special and authentic experience than riding them. If you're going to do anything with elephants in Thailand, make sure it's at Elephant Nature Park!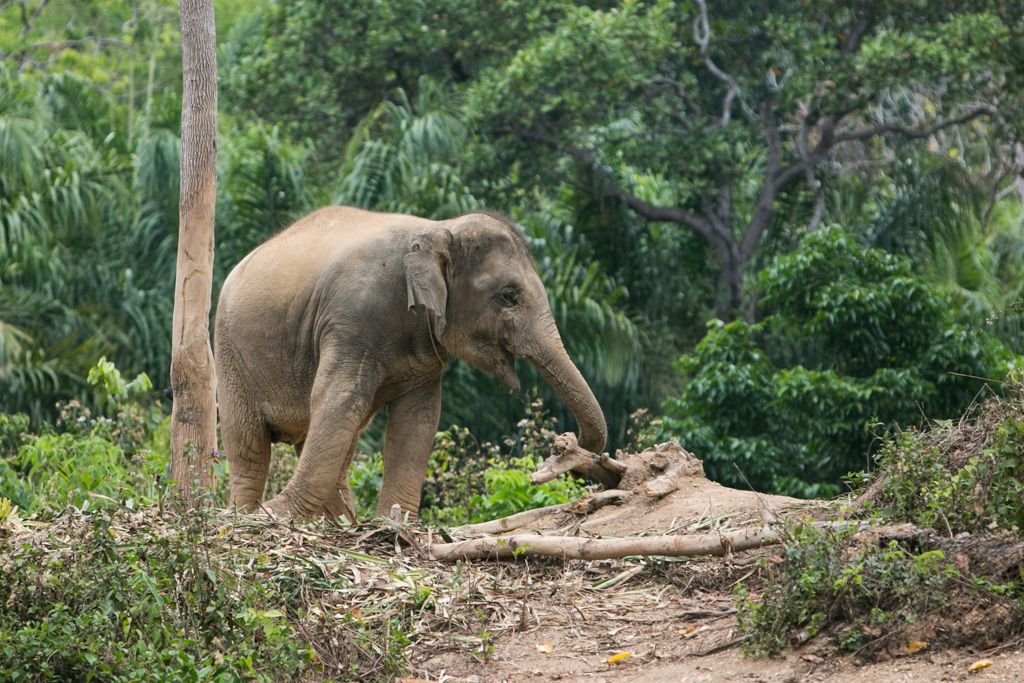 Cambodia
7. I didn't go to the doctor as soon as I caught ringworm
When a supposed bug bite on my leg quickly grew bigger and started resembling a target sign, I knew something was wrong. In typical Lindsay fashion, I convinced myself it would magically go away soon and ignored it – but to reassure myself, I popped into a pharmacy in Sihanoukville, pointed to my leg, and was given a cream to treat the fungus. A month later, it still hadn't gone away or gotten smaller, so I finally checked in to a clinic in Chiang Mai where they informed me that what I had was ringworm, and that the cream had actually been FEEDING the fungus. They prescribed me a different cream, and within a week or two the ringworm had dissipated. I still have scars on my legs from the 3 ringworm spots, 6 months later. LESSON LEARNED.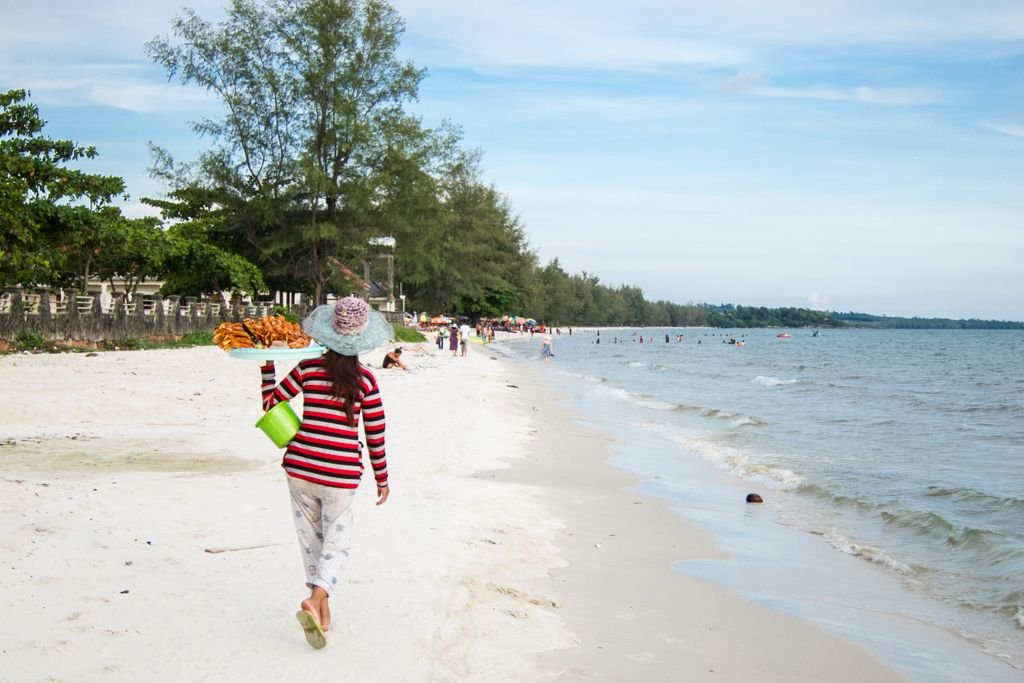 8. I missed sunrise at Angkor
I was too frugal and stubborn to hire a tuk tuk for a day of sightseeing at the temples of Angkor, but if I had I would have been able to get there in time for sunrise. But then I thought, what were the odds that it would actually be worth the effort of waking up so early and forking over a small fortune to be driven there at the ultimate crack of dawn? Not so good, right? So I decided not to take that gamble and spent 2 full days biking around the temples instead, post-sunrise.
Except now part of me wishes I'd have gone for it. Have you SEEN photos of Angkor at sunrise? UN. REAL.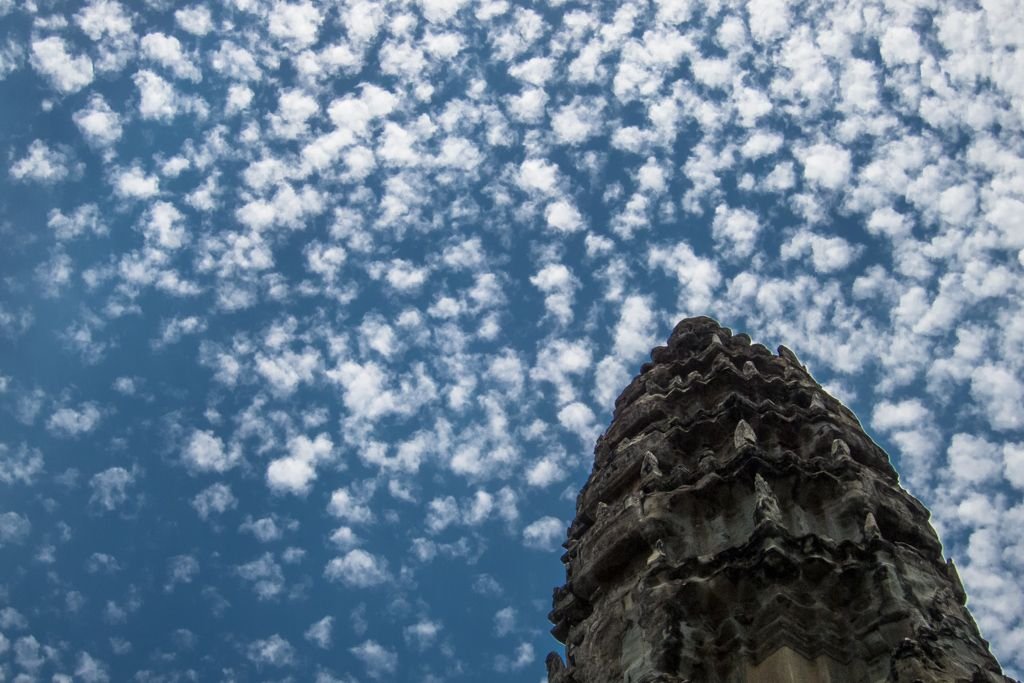 Vietnam
9. I never made it to Northern Vietnam
Due to the Broken Camera Incident of 2013, my time in Vietnam was cut short. I could have continued my journey up the coast and to the north, but instead I opted to fly back to Bangkok the day my camera was ready to be picked up.
In retrospect, I probably should have kept going for another week or two without my camera because Halong Bay and Sapa were two of the places I was most looking forward to on this entire trip. Vietnam, I WILL be back for you someday!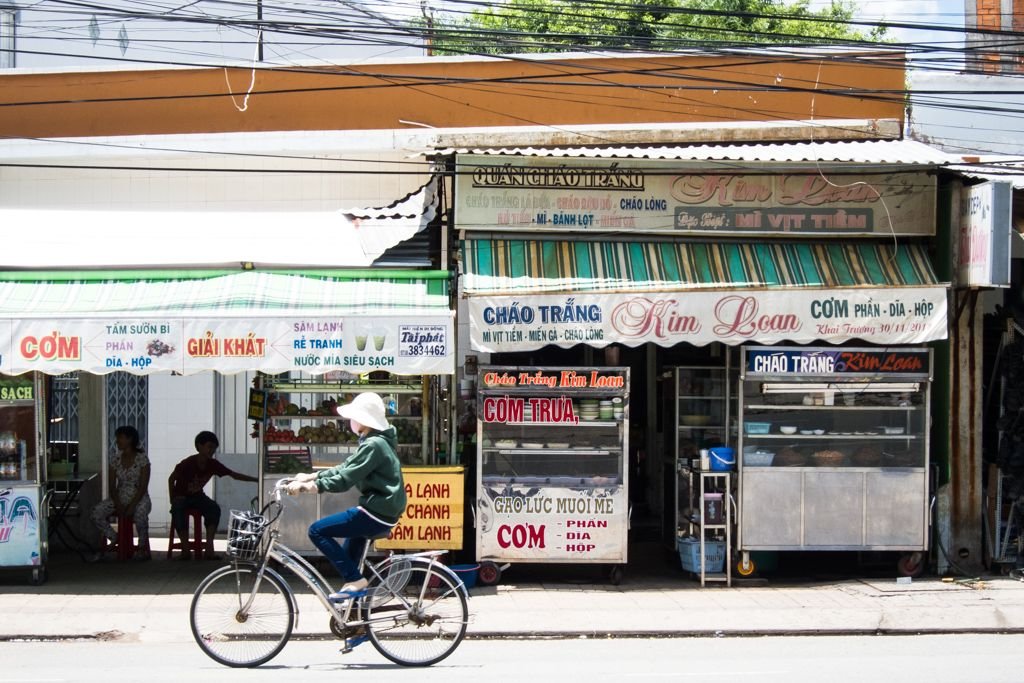 10. I didn't try enough different foods
I'd been very skeptical of Vietnamese cuisine and assumed it was mostly soups and noodles, which aren't my favorites. It's true – there is a lot of that, but there are so many variations that it's impossible to get bored with the food options. My issue was that I didn't know what a lot of the options were, so I ended up sticking with a few dishes I knew I liked. It's easier to experiment in restaurants where the waitstaff should be able to explain what the various dishes are, but most of the street vendors didn't speak English and I wasn't adventurous enough to test the waters.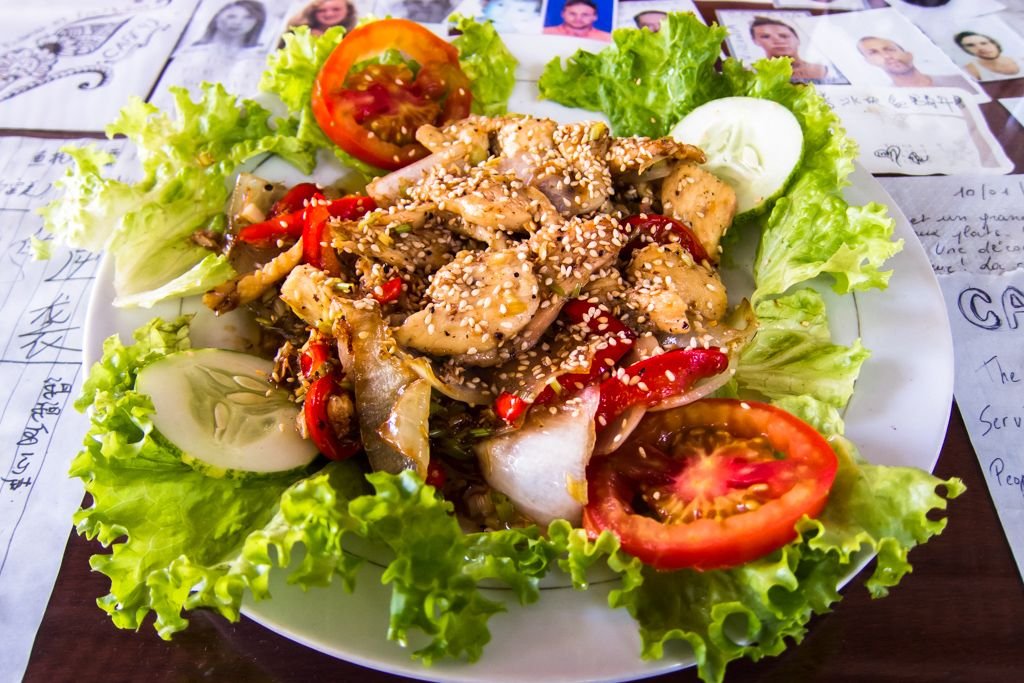 Laos
11. I didn't allot enough time to travel in Laos
I hadn't really planned on visiting Laos on my Asia trip – it was more a happy accident that I ended up spending any time there at all. Once I got there, I realized what an oversight I'd made. Laos is a gorgeous, ethnic, friendly, less-touristed country that deserved at least 2 weeks of my time. Exploring the far north of Laos was one of the highlights of my whole Asia trip and I'm dying to revisit this country someday.
In General
12. I didn't bring a backup camera
Again, the Broken Camera Incident of 2013 happened while I was in Thailand, and I was without my SLR camera for 5 weeks because I hadn't brought my backup. NEVER AGAIN.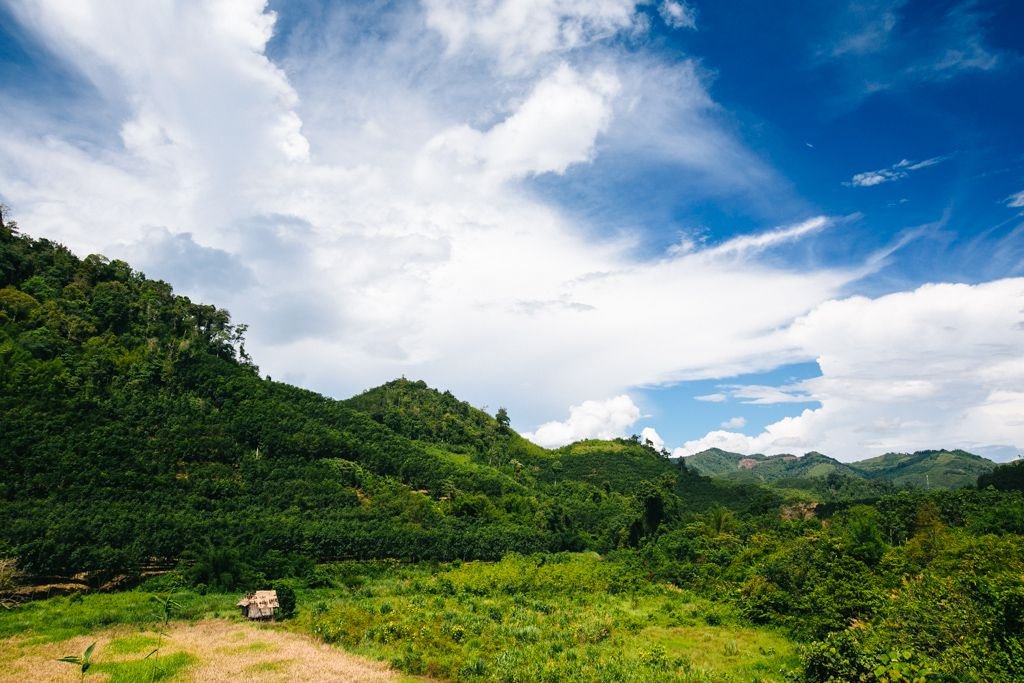 13. I only went to Asia for 5 months
Because this was my first long-term backpacking trip, I didn't know how long I wanted to travel for. 5 months seemed doable. Once I was on the road, I quickly realized that I could easily keep traveling indefinitely. The only thing that stopped me was that I'd arranged to have a subletter for 5 months and after that would have to resume paying my NYC rent. In retrospect, I should have rented out my room for a longer period of time – worst case, I'd return early and have to squat somewhere for a bit before reclaiming my apartment.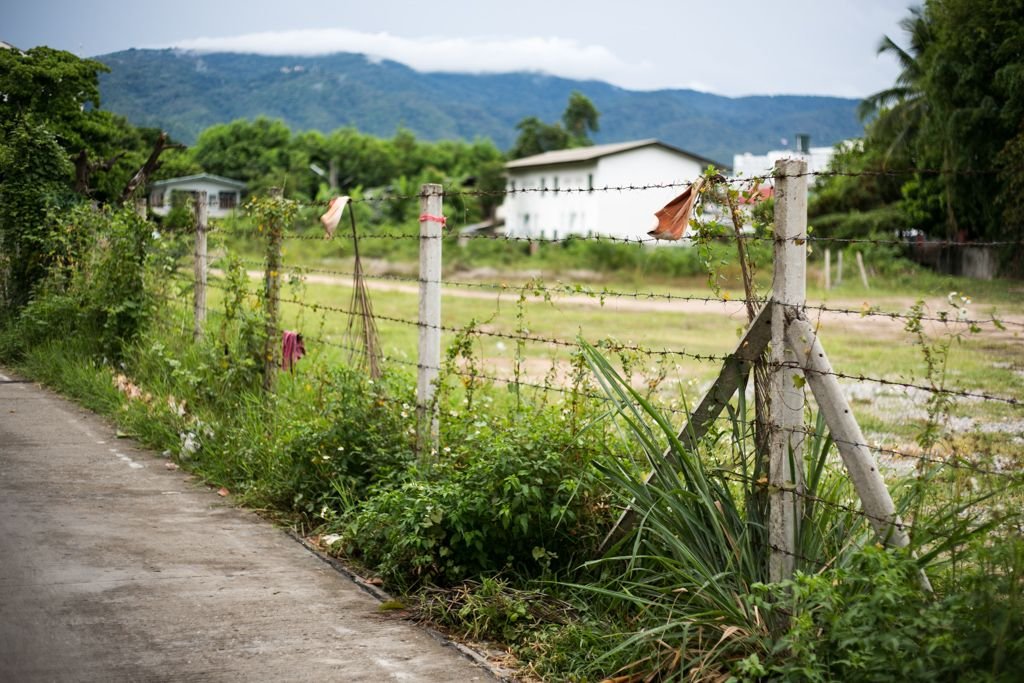 14. I didn't renew my passport before leaving for Asia
I left for Asia on February 4. My passport was set to expire on December 16. Plenty of time left on it, right?
I was aware of the fact that most Southeast Asian countries require at least 6 months validity on passports when allowing foreigners to enter, and if I'd stuck to my original itinerary and was in my last country by June 16 it wouldn't be an issue. I should have expected my plans to change – consequently, I found myself racing to the border to get from Laos to Thailand in time. Not having an updated passport really limited my travel options toward the of my trip and cut my time in Laos severely short. Always anticipate the unexpected!
What do you think – which was my worst blunder on the Asia trip?