Ah, New Zealand: land of lakes, mountains, fiords, adventure sports, Lord of the Rings, sheep, and colorful thermal pools.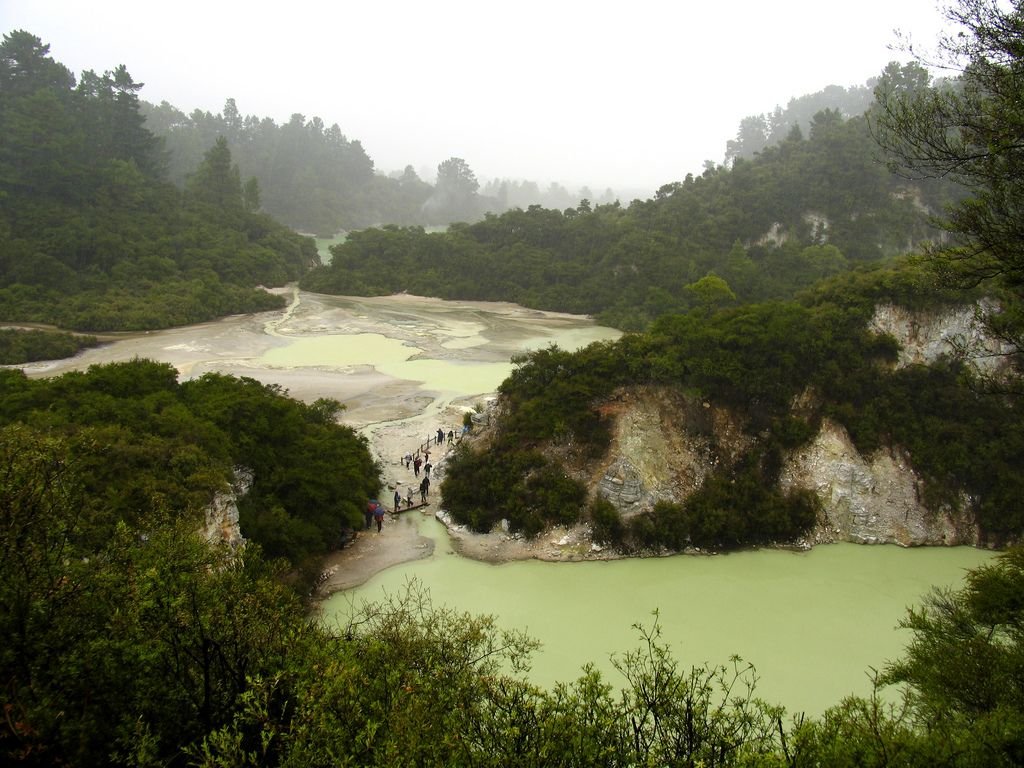 On the latter front, the North Island is home to Wai-O-Tapu Thermal Wonderland, where volcanic activity manifests in brightly colored pools and geysers. There are walking tracks that you can follow which wind their way around the park and provide viewpoints of the various geothermal attractions.
I visited in 2006 during my month-long trip to New Zealand and it was one of the coolest things I've ever seen. Through the weather was less than ideal, Wai-O-Tapu impresses even in the rain.