I knew my travel plans would change at some point during my 2013 Asia trip. In fact, I welcomed the spontaneity – which is why I didn't plan much beyond a rough route map for those 5 months. I figured at some point along the way I'd change my mind about where to go, maybe stay a little longer in one place or go somewhere completely unexpected on a whim. Indeed, this did happen – I entertained the thought of randomly hopping over to Myanmar, and decided early on to nix Indonesia from the itinerary in favor of spending more time on mainland Southeast Asia.
HOWEVER… I didn't expect changes to be necessitated by so many things outside of my control. Several travel mishaps happened during the second half of my trip that I hadn't counted on, which forced me to make a few tweaks to my travel plans.
The Travel Mishaps
1. I met someone
I wouldn't call this a mishap, but I certainly didn't expect to meet someone I was willing to change my travel plans for! In mid-April, I had decided to schedule a stopover in London on my way home to NYC to visit Hot Arms. Since I'd already planned on changing my return flight to fly home from somewhere other than Bali, I figured it'd be no problem to contact United Airlines at some point and have my flights changed. I'd wait until later in my trip, when I had a better idea of where I'd be in June.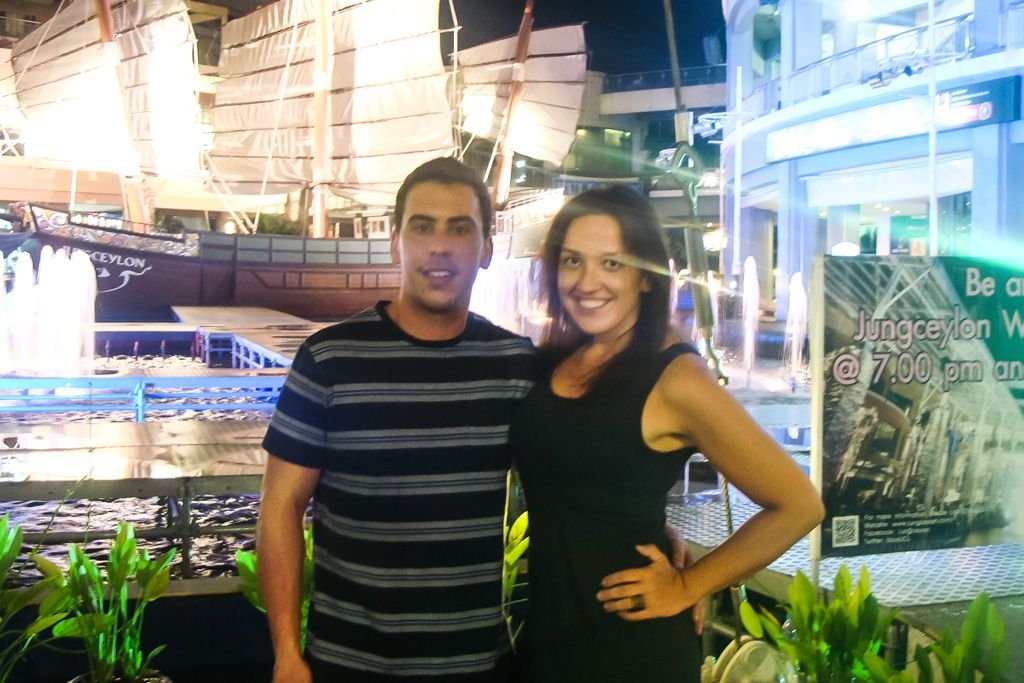 2. I had to wait 6 weeks for my camera to be repaired
My camera stopped working out of nowhere while at Ko Phi Phi. While this would have taken 7-10 days to repair in the US, it took Canon's Thailand branch 6 weeks to complete. The worst part was that they couldn't give me an expected completion date, which made it tricky to plan my ongoing travels. With their original estimate of 2-3 weeks, I figured it made the most sense to hop over to Cambodia and then loop back around to Bangkok after a couple weeks to pick up my camera before carrying on. Then after 2 weeks, they said it would be another 3-4 weeks to fix an additional problem with my camera. Had I known from the start that it would take 6 weeks in total to fix my camera, I may have gone a different route entirely.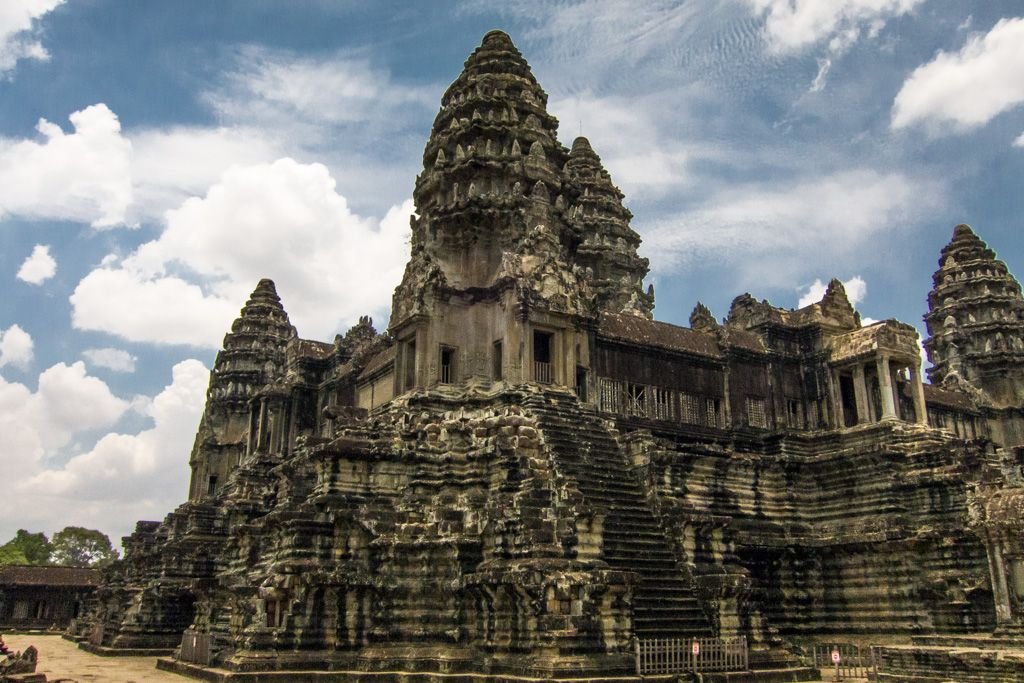 Around the 5-week mark, I e-mailed Canon Thailand to confirm the expected completion date and they told me that my camera should be ready by the end of May. I took another gamble and booked a flight back to Bangkok from Danang, Vietnam on May 30. I still didn't know for sure that my camera would be ready when I was on my way to the Danang airport, but then I received The E-Mail while waiting to board my flight:

That's a sweet $560 US for a fixed camera – here's to hoping my Personal Articles insurance covers it!
3. My passport expires in 6 months
All along, I'd been aware of the fact that my passport is set to expire in December 2013, and that most Asian countries require your passport to have at least 6 months of validity upon arrival. I had originally planned on being in my last Asian country, Indonesia, by mid-June while I still had 6 months of validity – no worries there. And the UK does not require 6 months validity, so I should be in the clear stopping over there in July.
Now that I was rerouting my trip, I had somewhat limited options for how to spend my last month in Asia. The month would begin in Thailand when I picked up my camera, but if I wanted to go to any other country I'd have to be there by mid-month – and I'd have to fly home from this country.
4. I had limited options in changing my flight home
Given mishaps #1-3, I'd resolved to spend my last month in Asia in northern Thailand/Laos/Vietnam (making sure to be in my last Asian country [Vietnam] by June 15), then fly out of Hanoi around July 4 instead of Bali, stopping over in London for about 2 weeks, and returning to NYC sometime in mid-July. In order to do this, I'd have to contact United Airlines to change my return flight – something that was about as far down my List Of Things I Want To Do as scrubbing toilets.
Once I got to Chiang Mai with about a month of travel left, I figured it was about time to make the call. I literally spent 3 hours and 43 minutes on the phone last night with United Airlines trying to change my return flight. Yes, nearly 4 HOURS ON THE PHONE WITH CUSTOMER SERVICE. I'm still in disbelief. It was 3 hours of arguing with an agent and being on hold half of the time while she furiously tried to book new flights on their system, followed by less than an hour of working with her supervisor while he pulled some strings.
Here's the thing: it clearly states on the United Airlines website, under Rules For Award Travel, that I'm allowed to fly in and out of different cities, and that I'm allowed one stopover:

Their online ticketing system wouldn't let me add a stopover when I booked my original return flight back in January, so I KNOW that thing is buggy. The agent had just as much trouble working with it as I did. Then she insisted that I wasn't ALLOWED a stopover since I had an open jaw flight, which meant it was no longer a 'roundtrip' flight. Obviously that's not true, given the rules written out on United's website. Once I walked her through how to find this list of rules on the website, she was effectively dumbstruck and immediately called her supervisor.
The supervisor consented to my request and was able to find new flights for me, with the following conditions:
I would have to fly out of Bangkok instead of Hanoi (as Bangkok is a major hub, it was the only city nearby with available flights to London)
I would have to downgrade to economy class (I'd originally used my miles to fly business/first)
I would have to pay a $75 change fee plus taxes to fly through Heathrow Airport
After 3.5 hours on the phone, I agreed to these terms and quickly tried to work out a revised plan for my last month of travel. Thailand would have to be my last Asian country, so I could either stay here in northern Thailand for the remainder of my trip, or I could go to Laos for a bit and then come back to Thailand by mid-June. Another bonus caveat: my Thai visa is only valid til June 30, meaning the original July 4 departure date would no longer work. So the supervisor had to dig for new flights departing in late June from Bangkok. Here's what I ultimately ended up with:
The New Plan
My original 2013 Asia trip route had me in northern Vietnam for the first half of June, then flying to Indonesia mid-June for about 3 weeks in Java/Bali, then flying home to NYC on July 4.
The last month of my newly revised 2013 Asia trip route now looks like this:
June 1-5: Northern Thailand
June 6-15: Northern Laos
June 16-26: Northern Thailand
June 27-July 14: London
I'm a little wistful about not being able to see Northern Vietnam on this trip, which was one of the things I was most looking forward to. At the same time, I'm happy to spend more time in northern Thailand – I'm really digging it here, and was secretly wishing I could stay longer than the few days I'd allotted. Now I'll be able to see more than just Chiang Mai! And 10 days in Laos is an unexpected bonus as well.
What I Learned
Always have more than 6 months validity on your passport for the entire duration of your travels
Even though I'm able to work around this restriction, it did limit my options for travel. I couldn't be as flexible as I wanted due to some countries' entry requirements.
Always pack a backup camera
This should go without saying for a photographer. I've never needed to use a backup camera before and I thought that would hold true during this trip. I gambled and lost, big time. Always better safe than sorry!
When you know you're right, always present the facts in black and white
You can argue with more passion than an Italian, but it will never prove that you're right. Instead, bust out the facts that back up your claim.
Accept that you can't control everything and just go with the flow
I couldn't change the fact that my camera died, that it took 6 weeks to repair, that my passport would expire in December, that certain flights weren't available that I wanted. But I COULD control how I dealt with these mishaps. With each setback, I immediately devised a plan of action that would allow me to continue enjoying my travels. I refused to let myself mope around or waste time being upset about these things. No travel mishap changed the fact that I WAS FROLICKING AROUND ASIA, which I'd much rather be doing WITH mishaps than not at all.