The 'Best of India' photo gallery below is a collection of images I took in March 2013 while traveling in Northern India. I spent most of my time in Rajasthan, culminating in celebrating Holi in Jaipur.
I've also pulled out my Top 5 favorite photos I took in India, all subject to change!
Dates: March 4-27, 2013
Locations: Delhi, Jaisalmer, Jodhpur, Udaipur, Pushkar, Agra, Rishikesh, Jaipur
Camera: (2013) Canon 5d Mark III Lenses: (2013) Canon 16-35mm f/2.8 L, Canon 50mm f/1.8, Canon 70-200mm f/2.8 L IS # of Photos Taken: ~1900
Best Of India Slideshow
[kml_flashembed movie='/slideshows/india/viewer.swf' height='468′ width='765′ base='.' allowfullscreen='true' wmode='transparent'/]
My Top 5 India Photos
1. Holi
I love this shot of my friend Keina and I celebrating Holi in Jaipur. It's all about COLOR and having fun!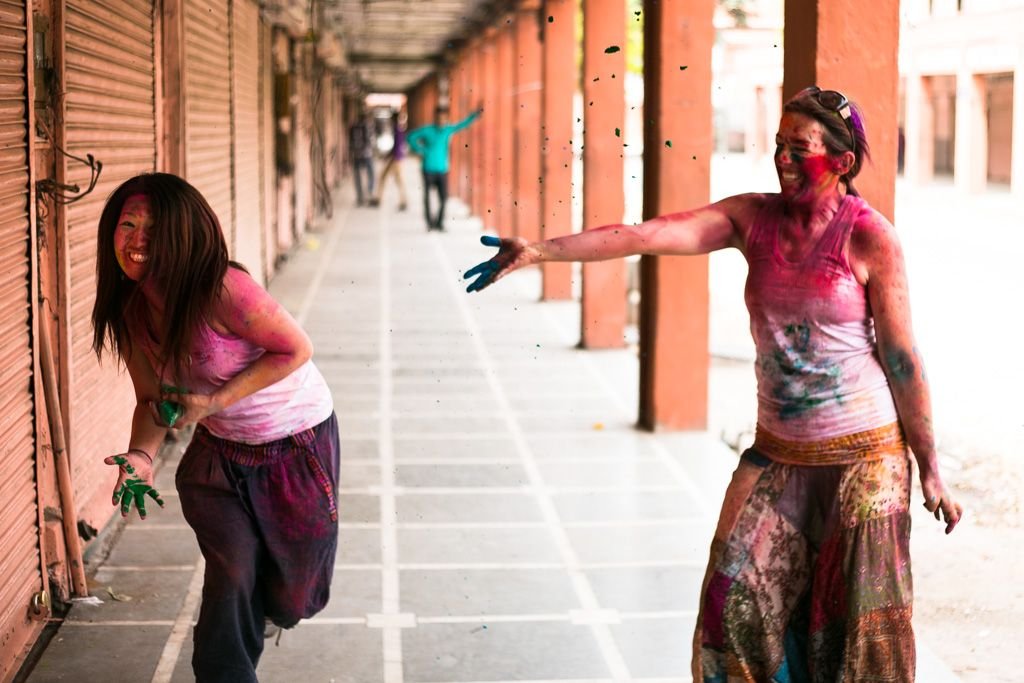 2. Indian Desert
This was the scenery on my Indian camel safari. The Indian desert is quite beautiful and serene, though difficult to photograph well while on camelback! (I was on the ground while taking this)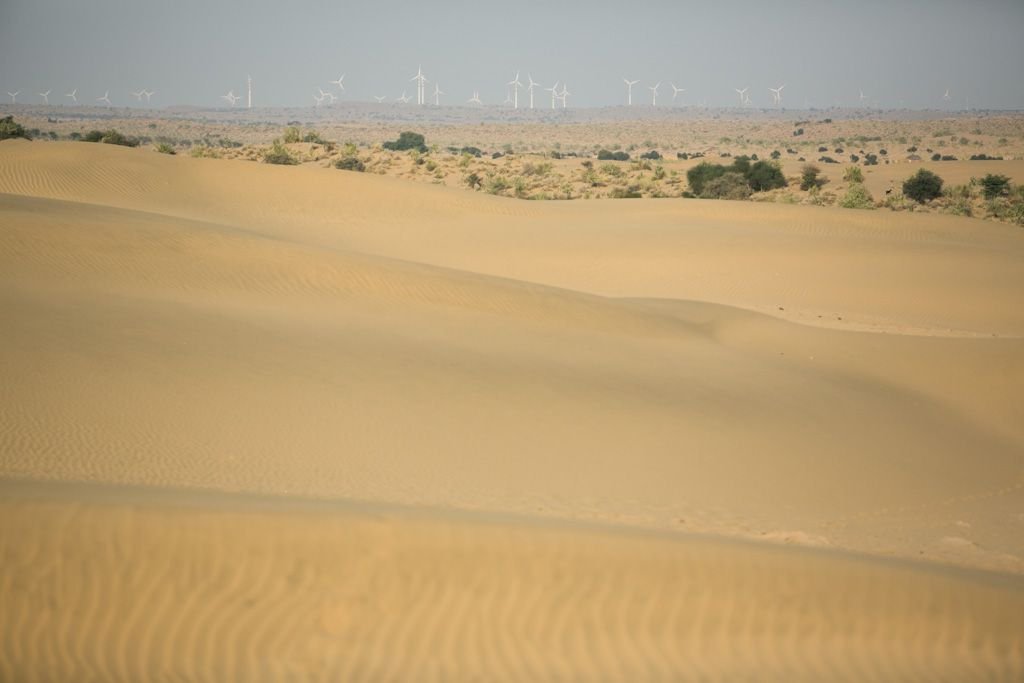 3. Locals in Jaisalmer
While on a hill at the edge of town waiting for the sunset, this lady approached me and asked if I'd like to take a picture of her and her baby. Well of COURSE I did. But afterwards, she wanted me to buy some bracelets from her. Typical Indian tactic.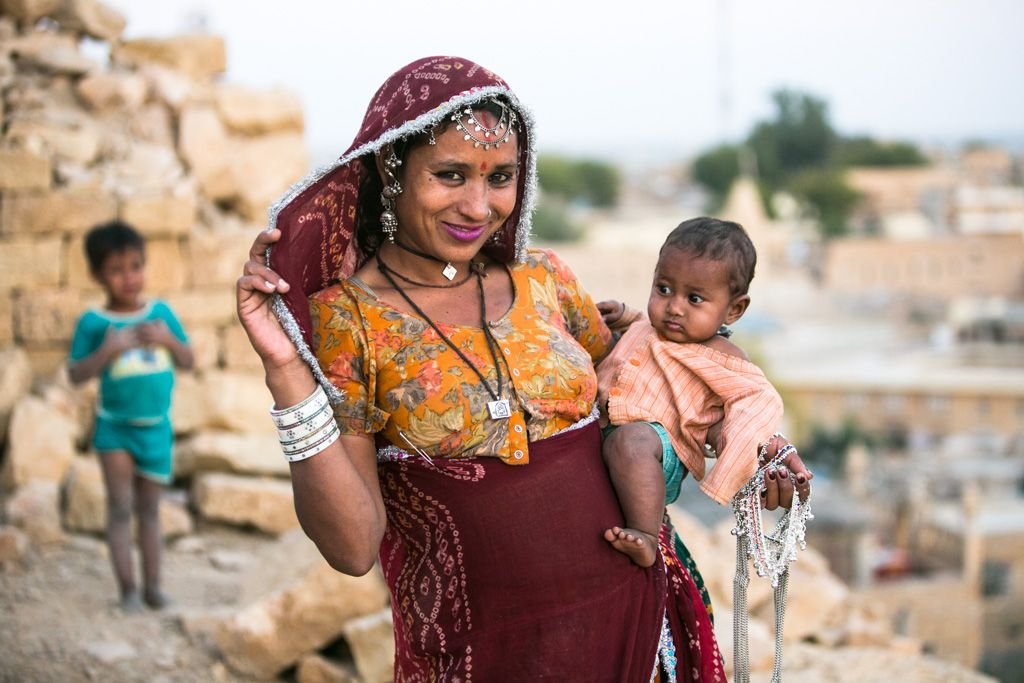 4. Decorative Art in Mehrangarh Fort (Jodhpur)
One of my favorite things about India is their decorative art. You see bursts of colors and patterns all over the place – whether in clothing or on buildings. I love everything about this particular design, found in a random room in the Mehrangarh Fort.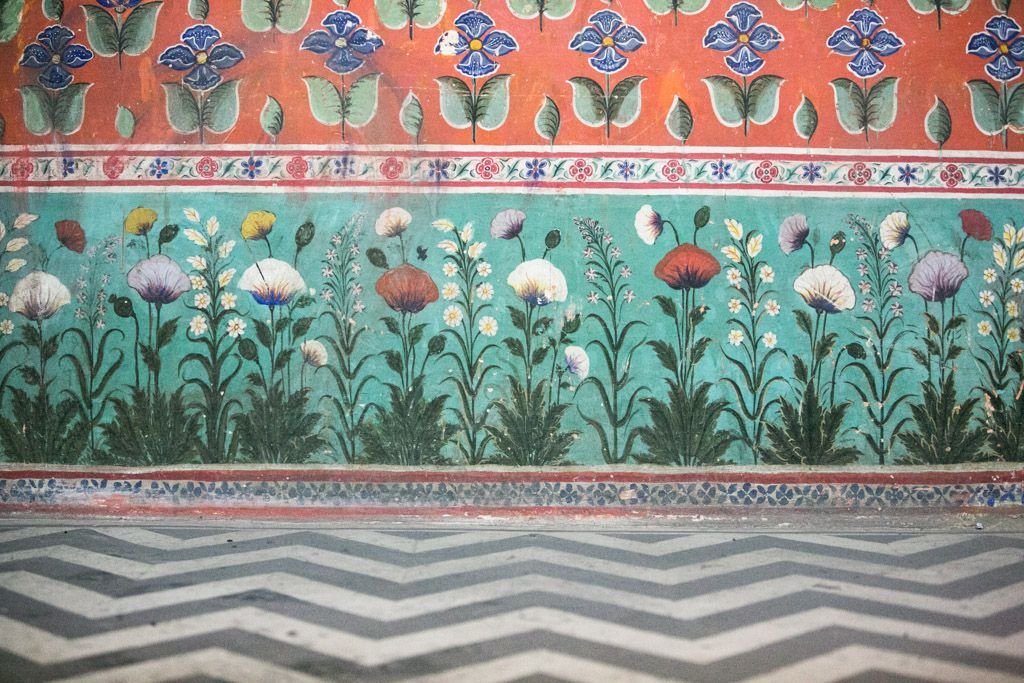 5. The bathing ghats in Pushkar
There are signs all over the place to not take pictures at the ghats, so I had to operate in stealth mode to get this shot. There were pigeons all over the place!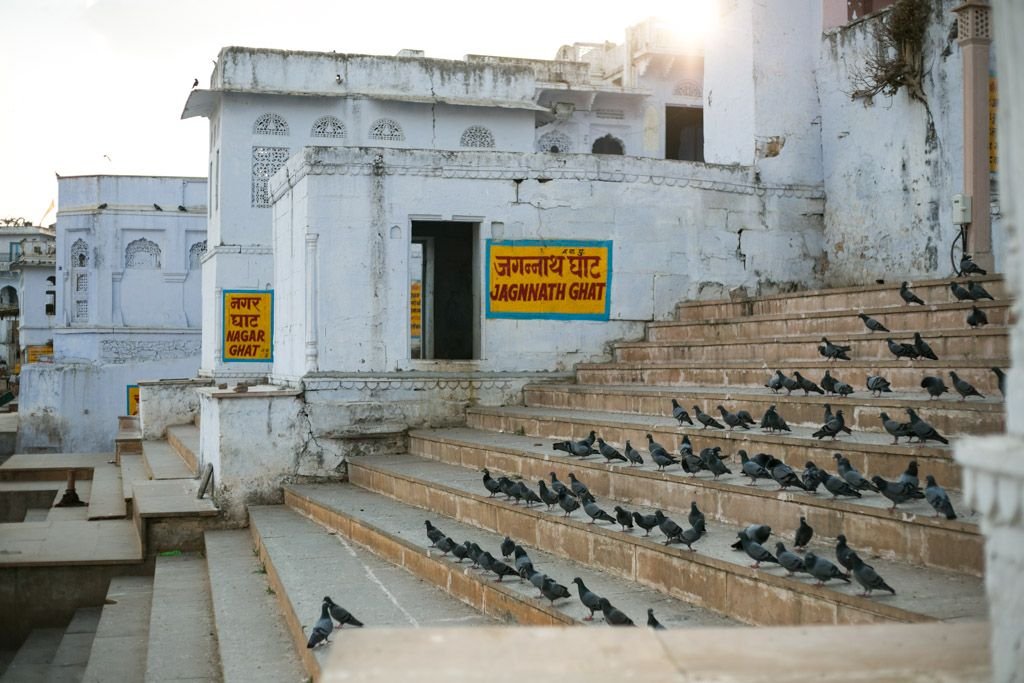 Which is your favorite India photo?