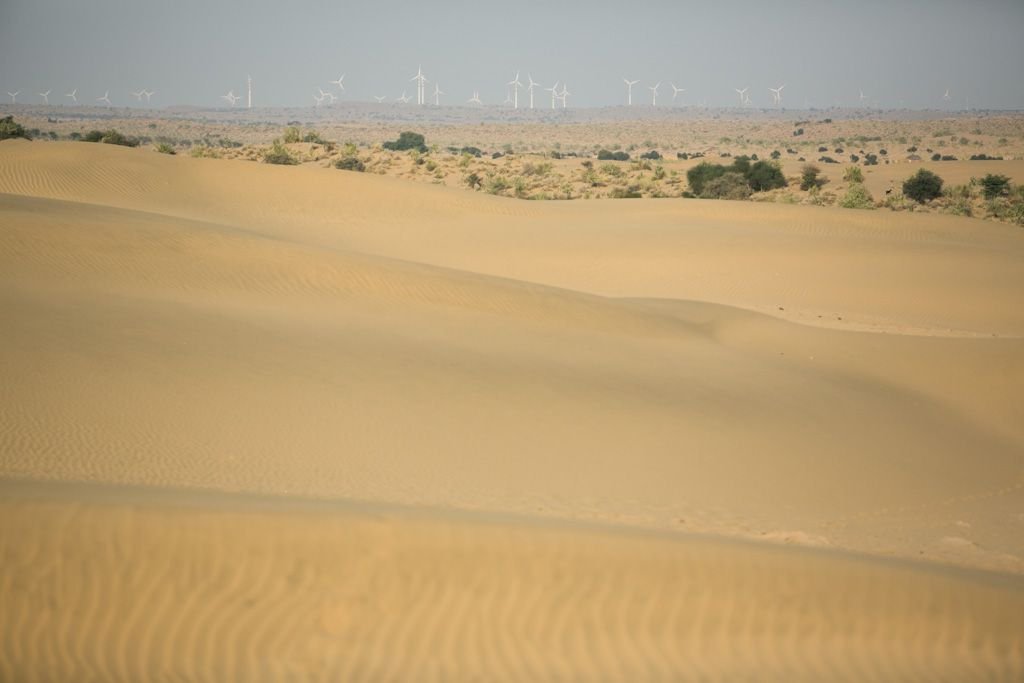 Welp, I can cross "ride a camel" off my bucket list now! I went on an Indian Camel Safari in Jaisalmer and it was way more enjoyable and less painful than I expected :)
I trekked with a group of 10 or so foreigners into the desert about an hour outside of Jaisalmer. Each of us was led on camelback by a local. Of COURSE I'd be the one in the group to end up with the camel who couldn't stop farting or making weird toilet flushing noises with its mouth. It was foaming at the mouth the entire trek, too. Despite its quirks, my camel was always leading the pack – he was steady and independent, totally my style. So maybe we made a good match after all!
(Unfortunately I have no decent photos of me and my camel. My guide literally did not know how to work a camera!)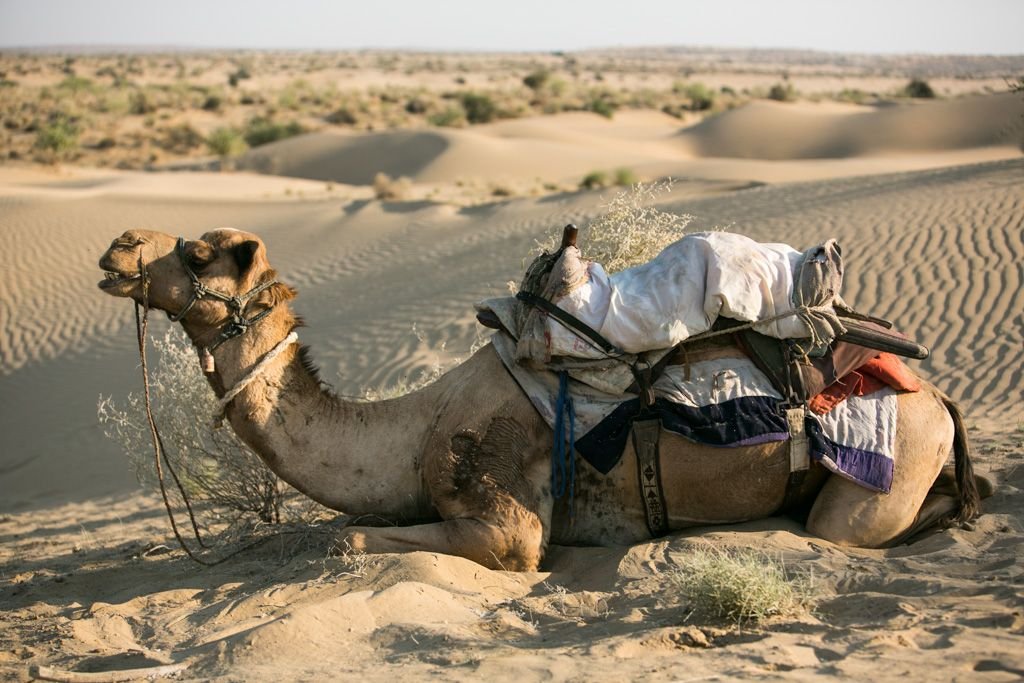 We stopped several times to take a break from riding and sit in the shade – and, in my case, to take pictures (FYI it's not easy working a camera while on a bumpy camel ride!). Dismounting a camel is a little unnerving – upon command, the camel leans forward and tucks in its front legs, then leans back to tuck in its back legs and fully sit down. Imagine being on top of the camel as it completes these maneuvers. I thought I was going to be sent flying head-first!
Even though Indian camel safaris are a very popular tourist attraction, our trek didn't feel touristy at all. It was just a simple, no-frills camel ride through the Indian desert, which was exactly what I wanted. I'd definitely recommend a camel safari to anyone visiting Rajasthan! Be wary of quality here – some safaris are not so reputable, so it's best to ask around for recommendations or book through your hotel. The most popular trek is 2 days/1 night with an option to camp overnight in the desert. There's nothing like laying in the dunes in the middle of the night, gazing up at a sky full of stars! (though in my humble opinion, nothing beats the night sky in the Outback, Australia!)