I ended 2017 with a big fat exclamation point by spraining my ankle while hiking to a really cool gorge (and then jumping 15 meters (50 feet) into a rock pool with said sprained ankle… but that's a story for another blog post!). Anyway, it meant that I was house-ridden and alone for New Years Eve this year – quite a bummer when you happen to live in Sydney, host to the world's most spectacular New Years Eve fireworks.
I threw myself a little pity party, then quickly got over it as I started going through all the photos I took at so many gorgeous places I explored this past year. Because how in the world can I be wallowing when I had such a phenomenal year overall?
I also realized that so many of my favorite photos somehow never made it onto the blog this year. I feel like this is just wrong, and that they deserve to be shown to the world.
So, my friends: here's a selection of my favorite photos I took in 2017 that I haven't already shared with you!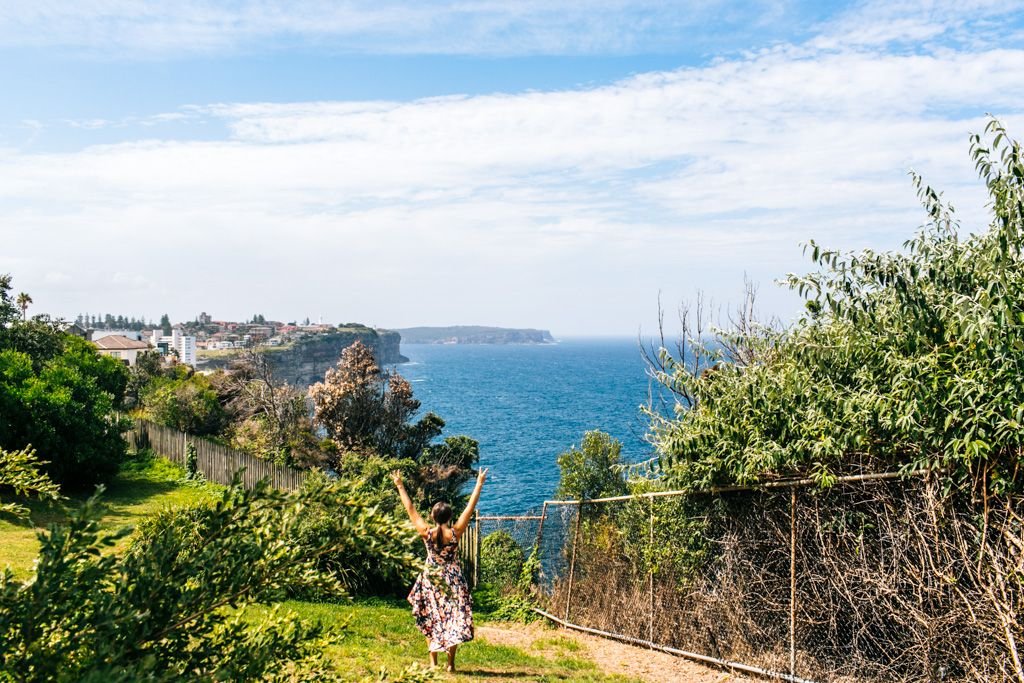 I turned 32 the day after moving to Bondi!

Got hit with this stellar sunset the day of my grandma's death.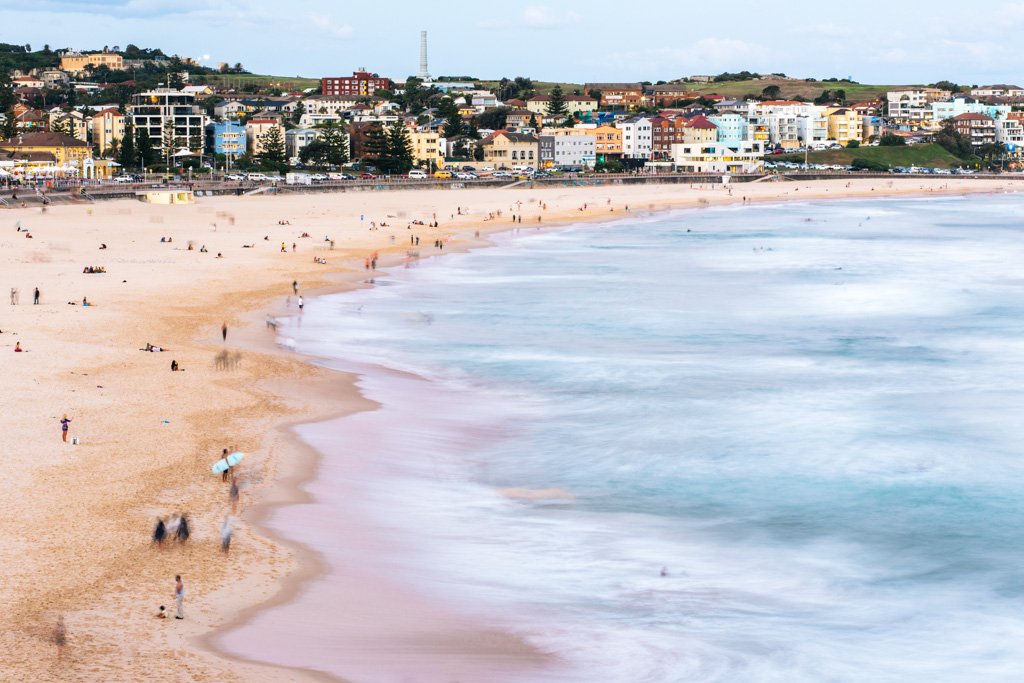 Bondi lookin' all dreamy.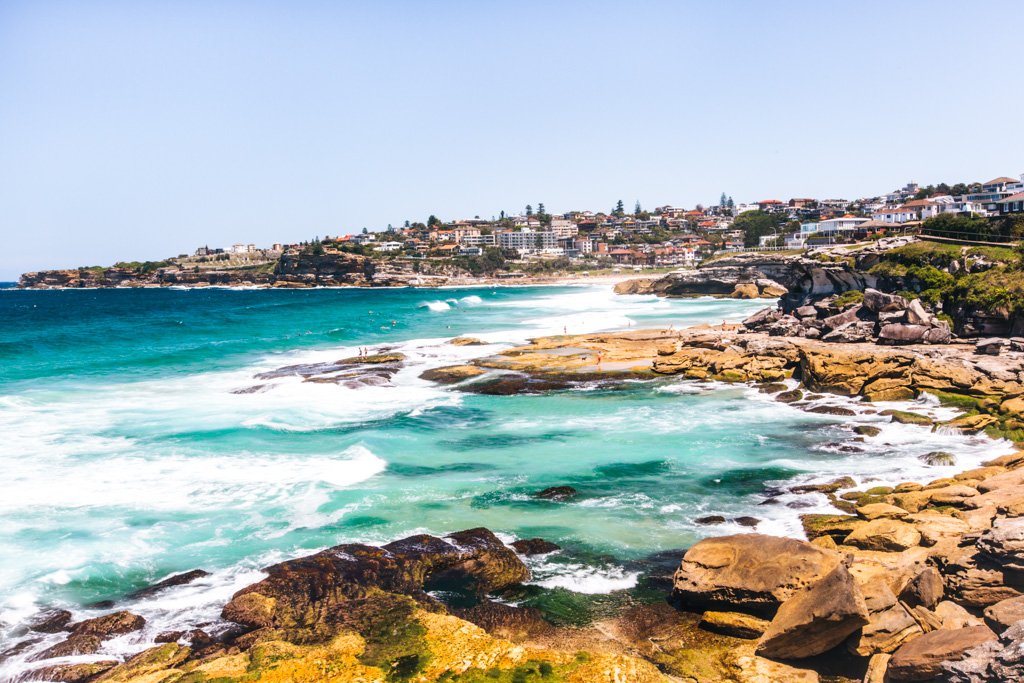 Mackenzies Bay, on the Bondi to Coogee coastal walk.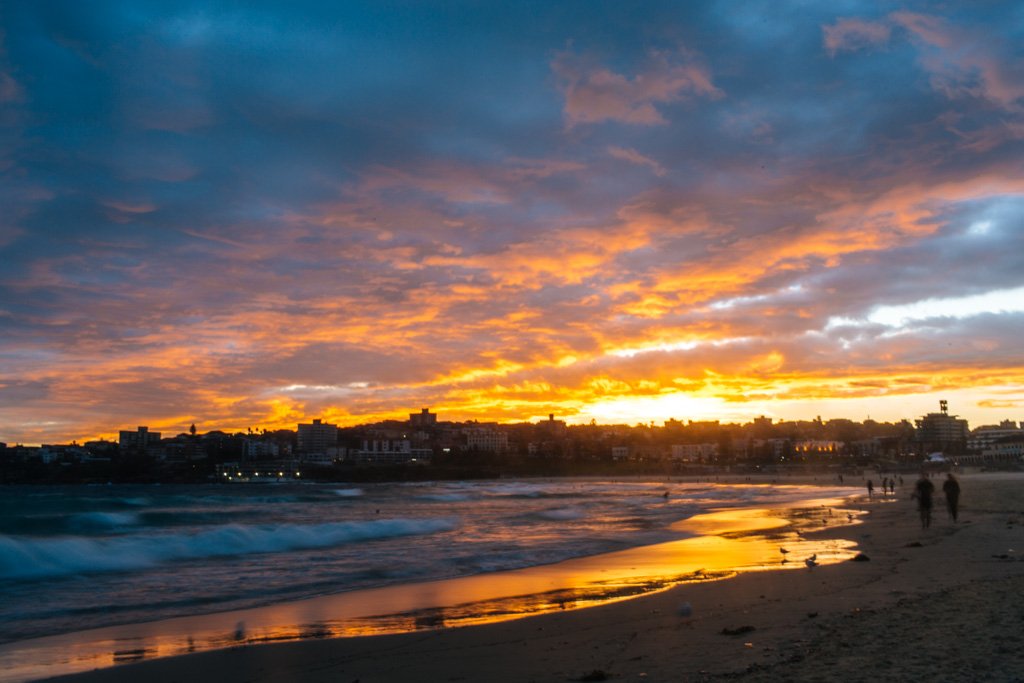 Bondi sunset.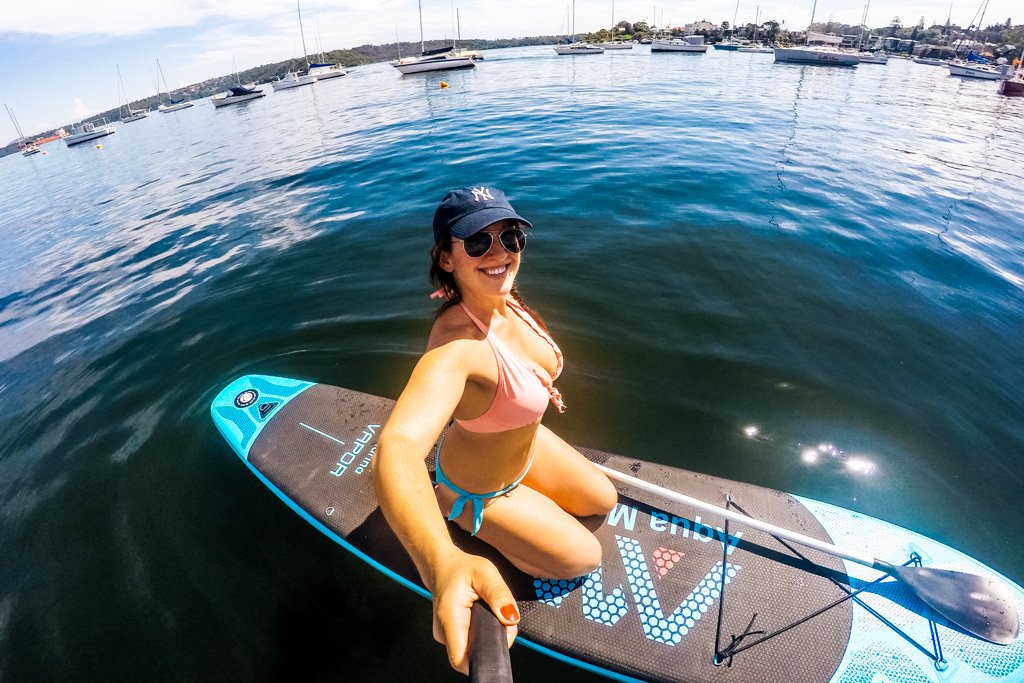 Taking my new SUP board out for a spin at Watsons Bay.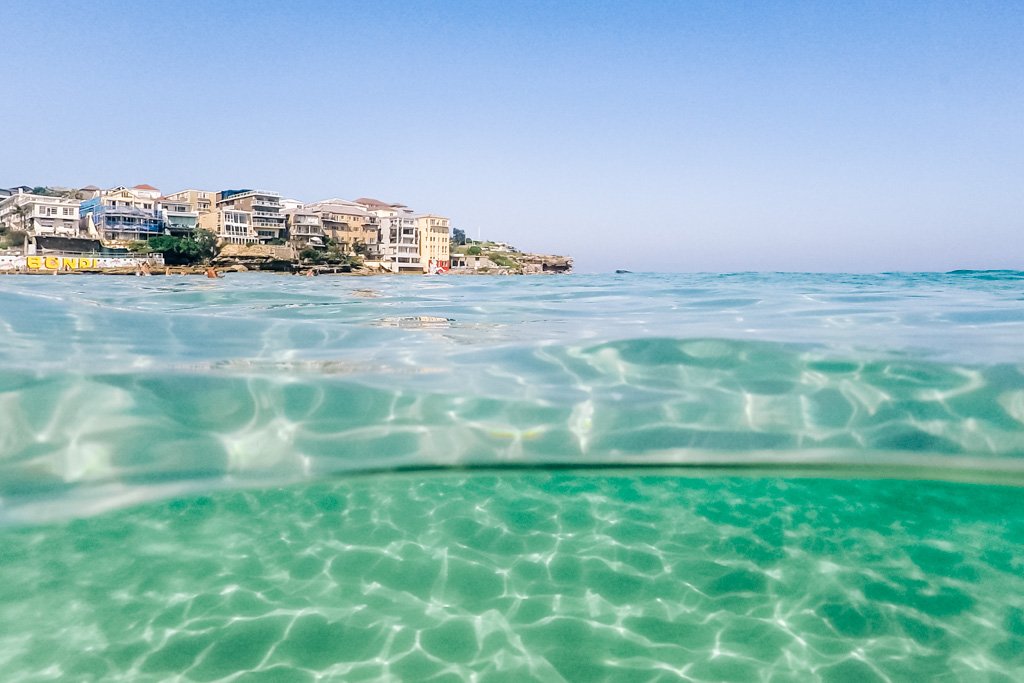 Bondi Beach on the clearest of days.

Found a Rubik's Cube on Maroubra Beach.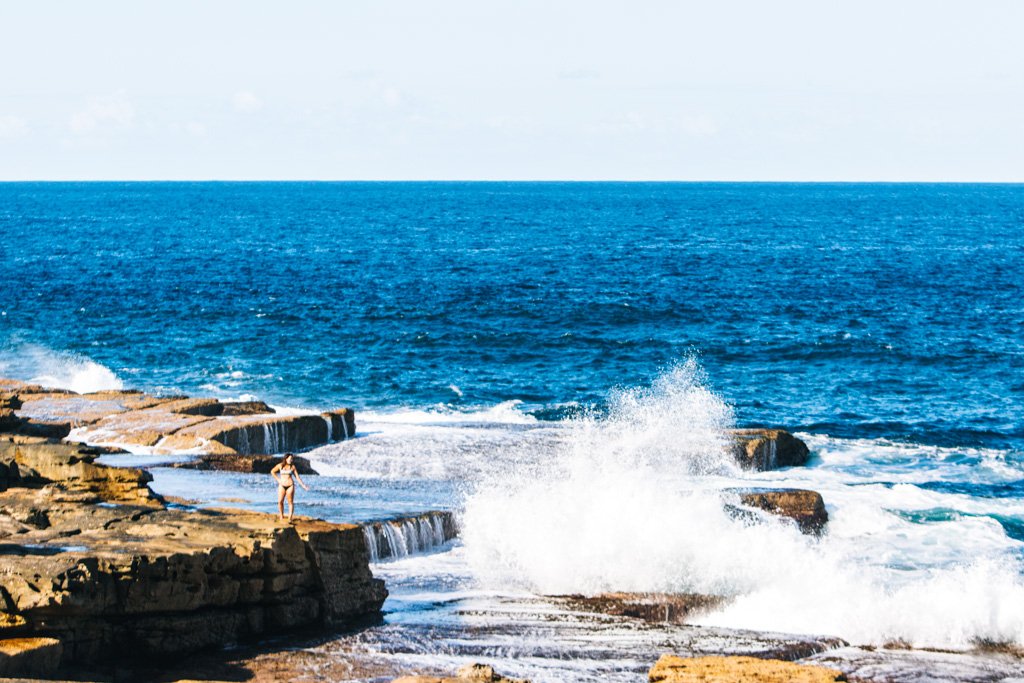 Rock pools on the Coogee to Maroubra coastal walk.

Rainbow over Ben Buckler, in Bondi.

Sky caught fire while I was waiting for the ferry back from Manly.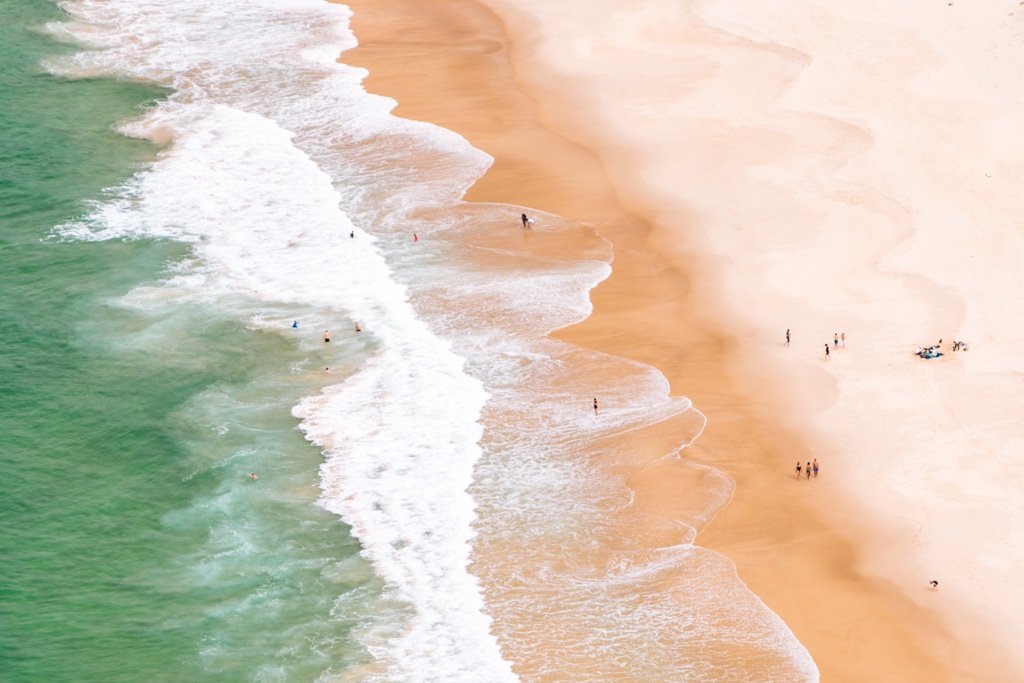 Shot from the Mt. Tomaree summit in Port Stephens.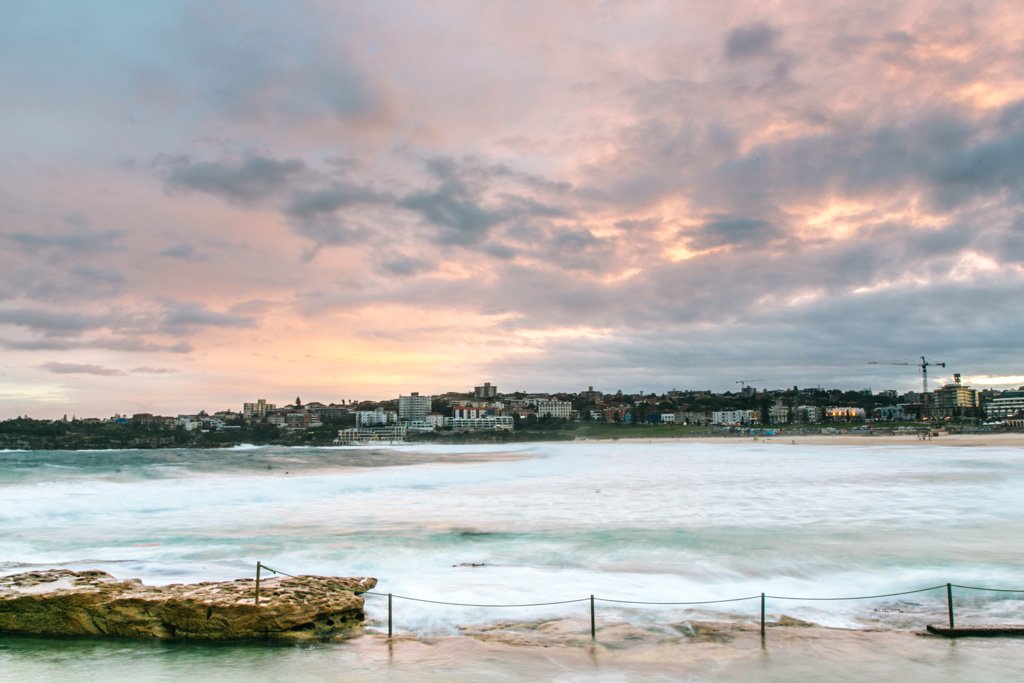 Pastel skies at Bondi Beach.

Sydney Harbour, you stunner.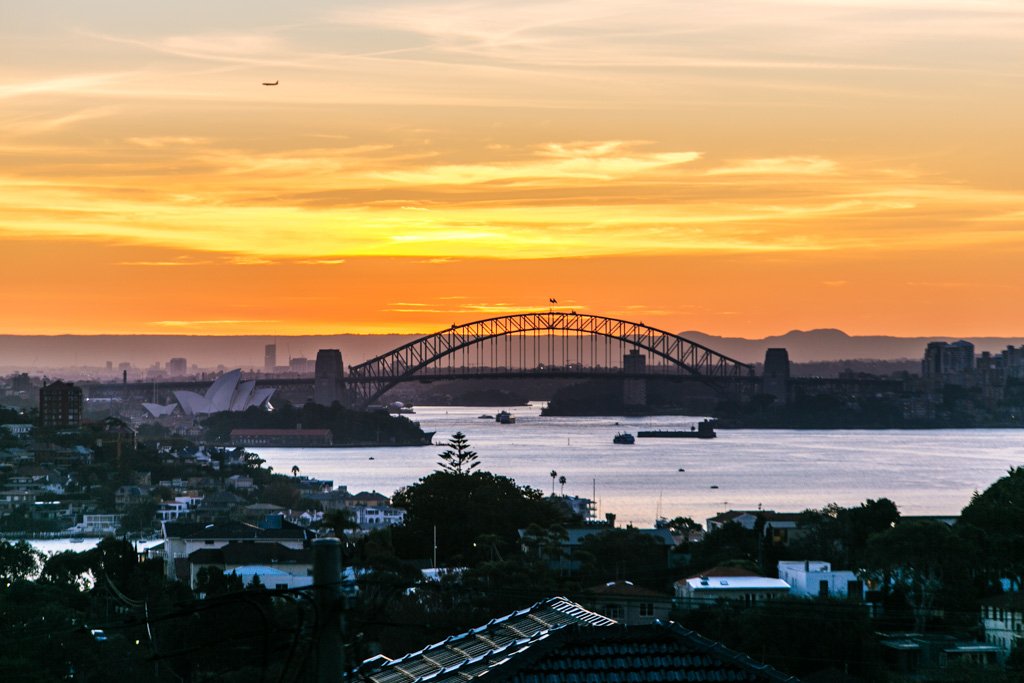 Sunset from Dudley Page Reserve in Dover Heights.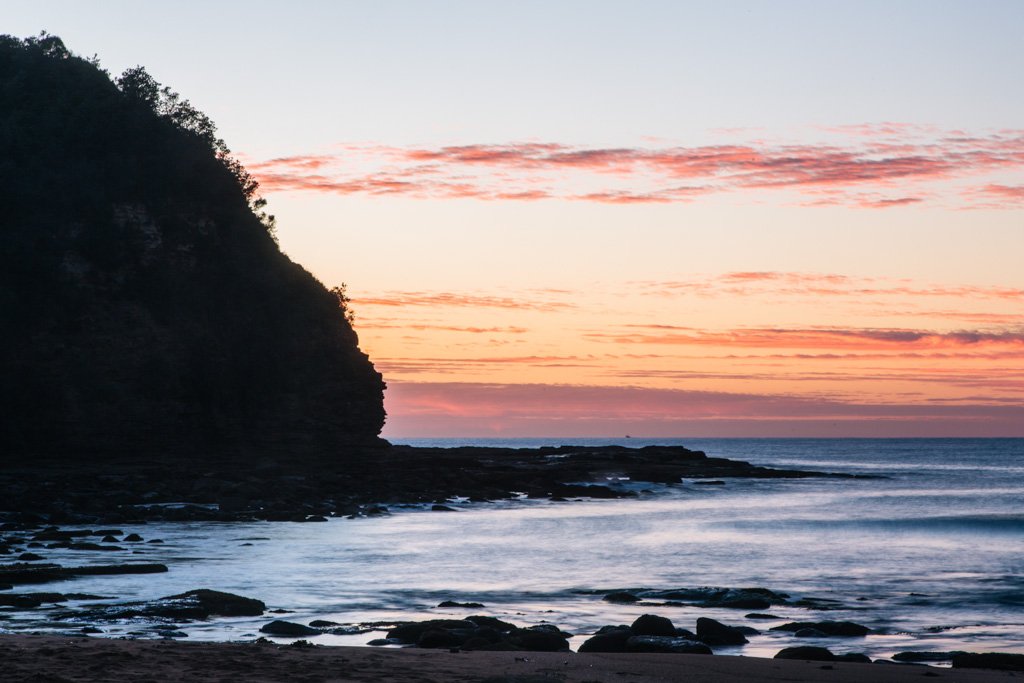 Camped on the beach in Bouddi National Park and caught this sunrise.

Hill Inlet in the Whitsundays: magical as ever.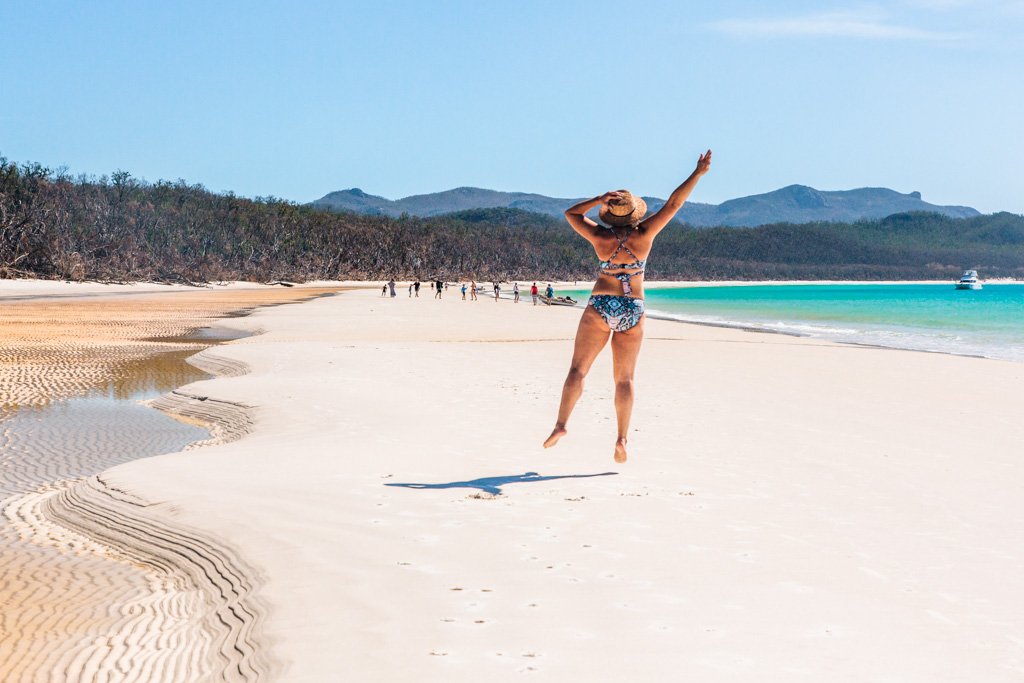 Just twirling around on Whitehaven Beach in the Whitsundays.

Sunset over Noosa on a Sunshine Coast road trip.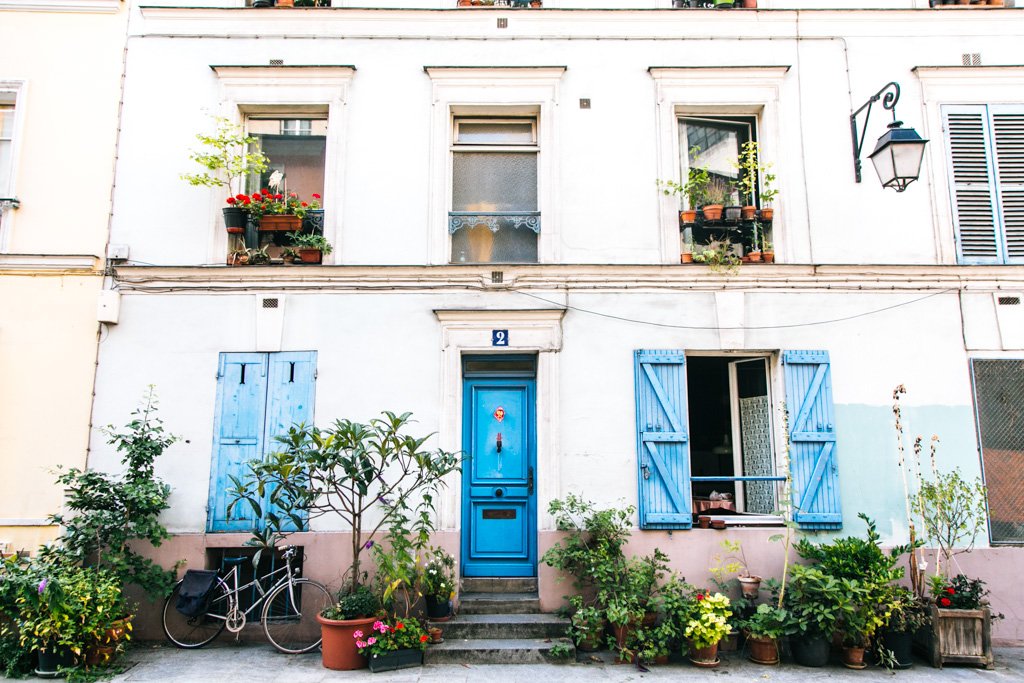 Picturesque flats on Rue Cremieux in Paris.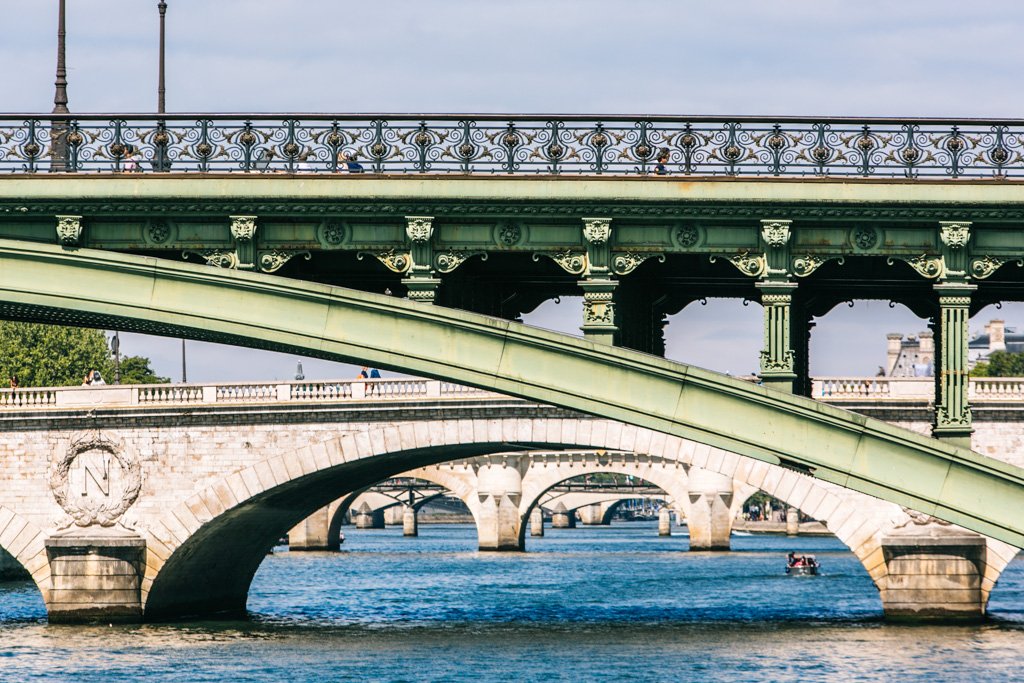 Bridges on bridges on bridges in Paris.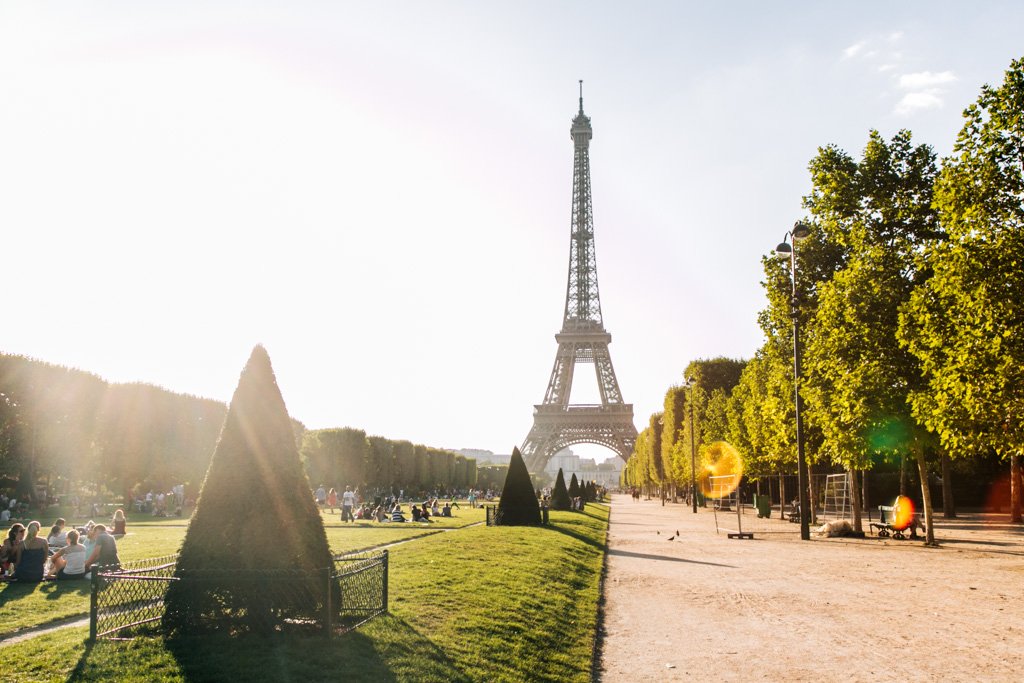 I loved the light and sun flare in this Eiffel Tower scene!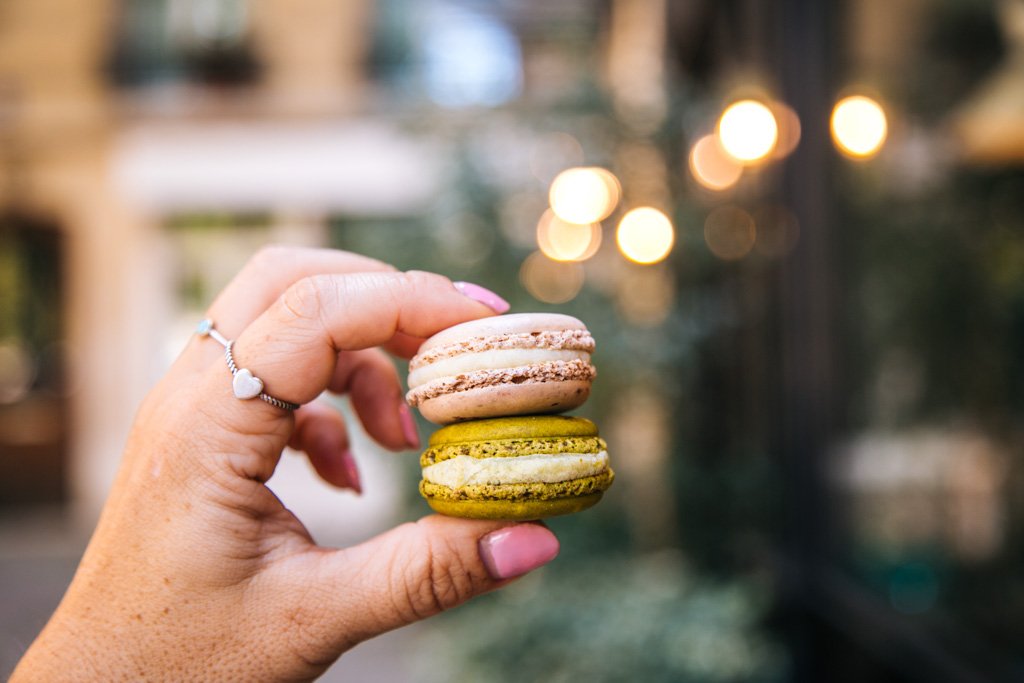 I generally preach that "if it's not chocolate, it's not worth it"… but I made an exception for these macarons and have no regrets!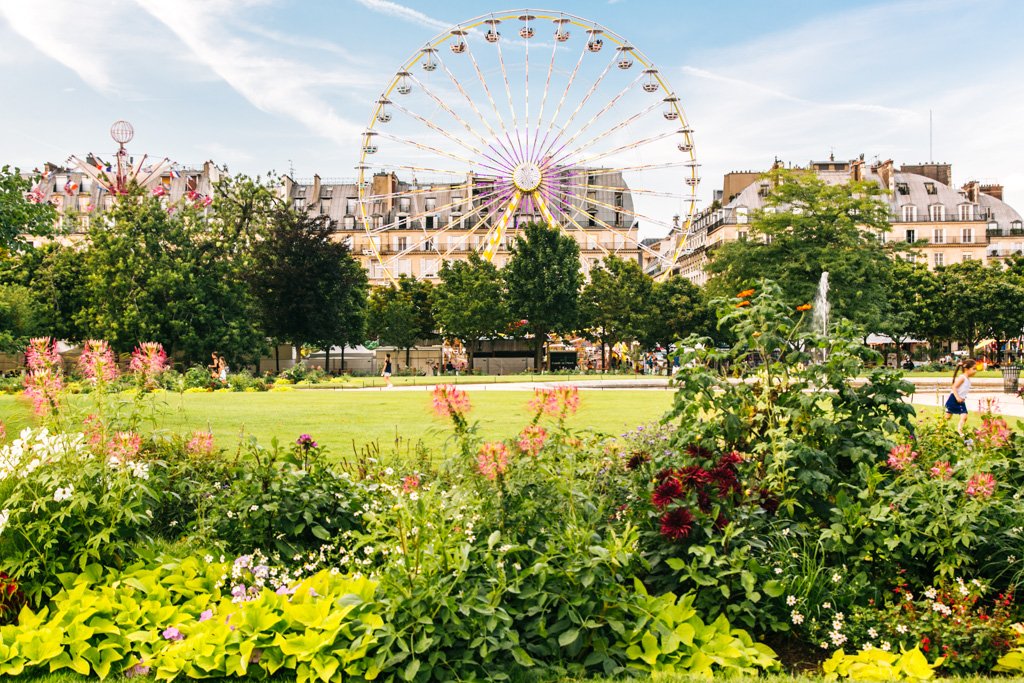 Just a ferris wheel in Paris.

Had to take this cliche shot with the Eiffel Tower while in Paris.

I stayed in the village of Corniglia when I visited the Cinque Terre. So picturesque!

Byron's Grotto in Portovenere, Italy.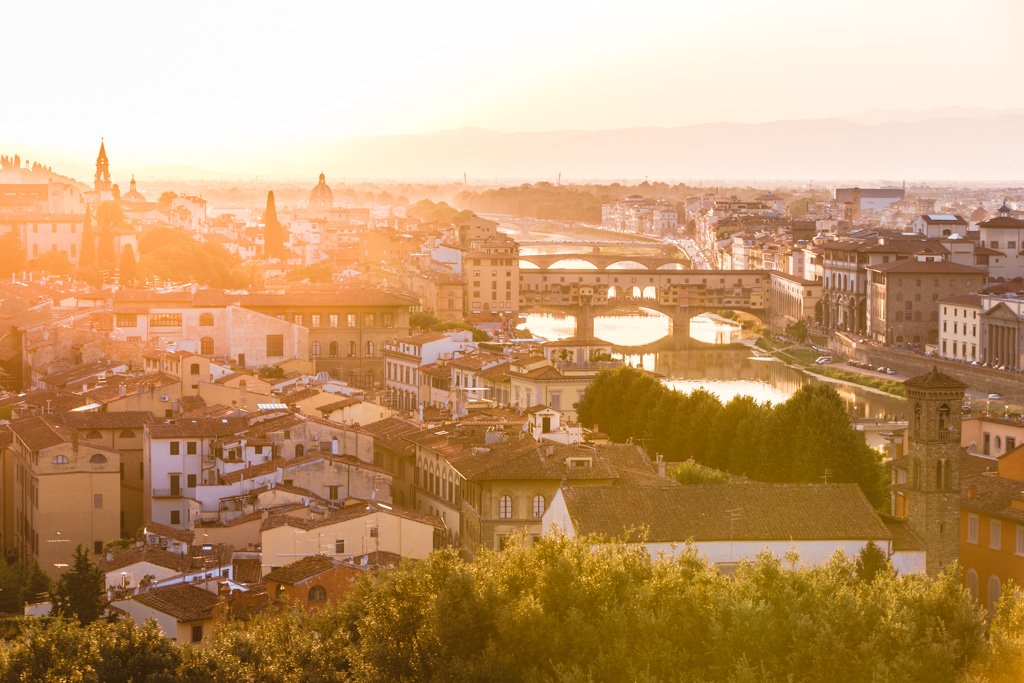 Sunset over Florence, Italy.

The Duomo slays, and I can't stay away.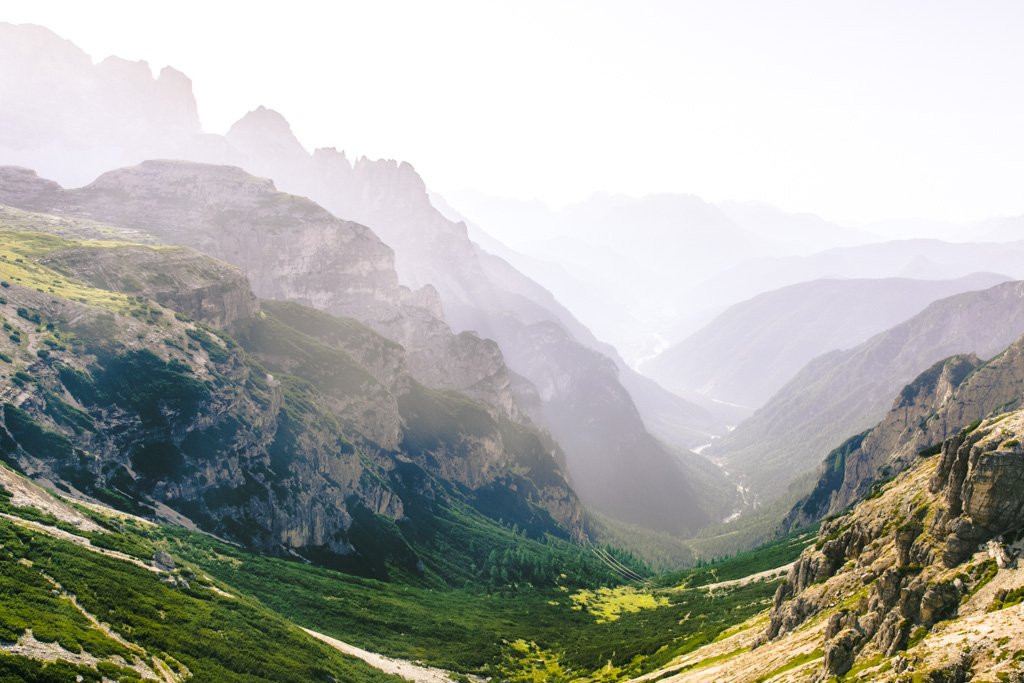 Just after sunrise in the Dolomites = MAGIC.

Auronzo di Cadore, aka "Twinkle-town" according to my Danish friend.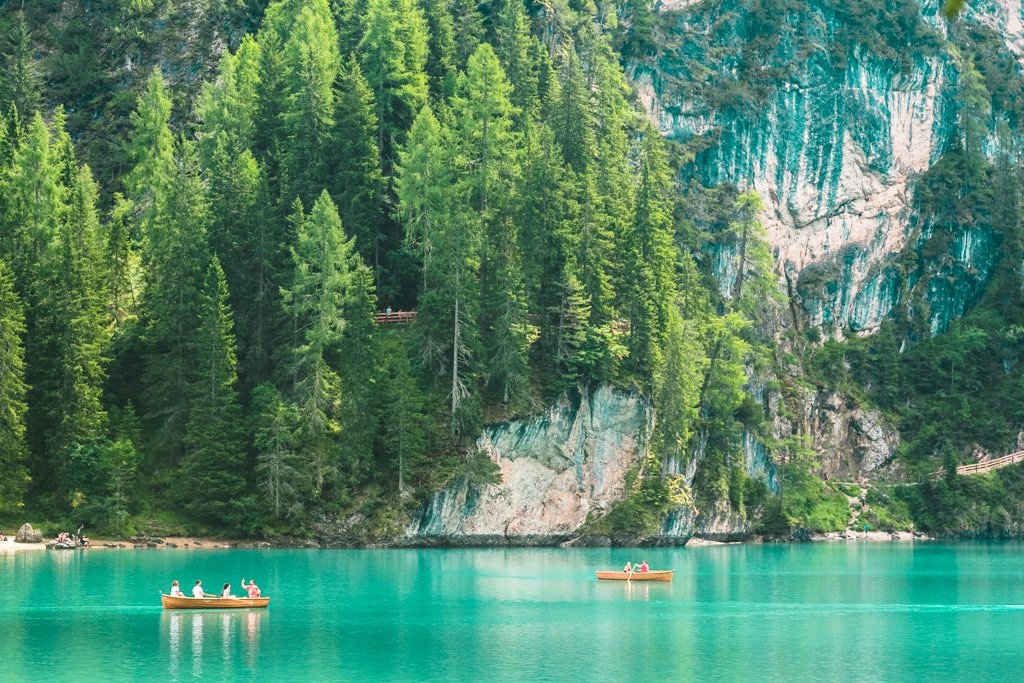 Lago di Braies. Everyone seems to shoot this lake at sunrise, but I quite liked the bright blue color of the water at midday.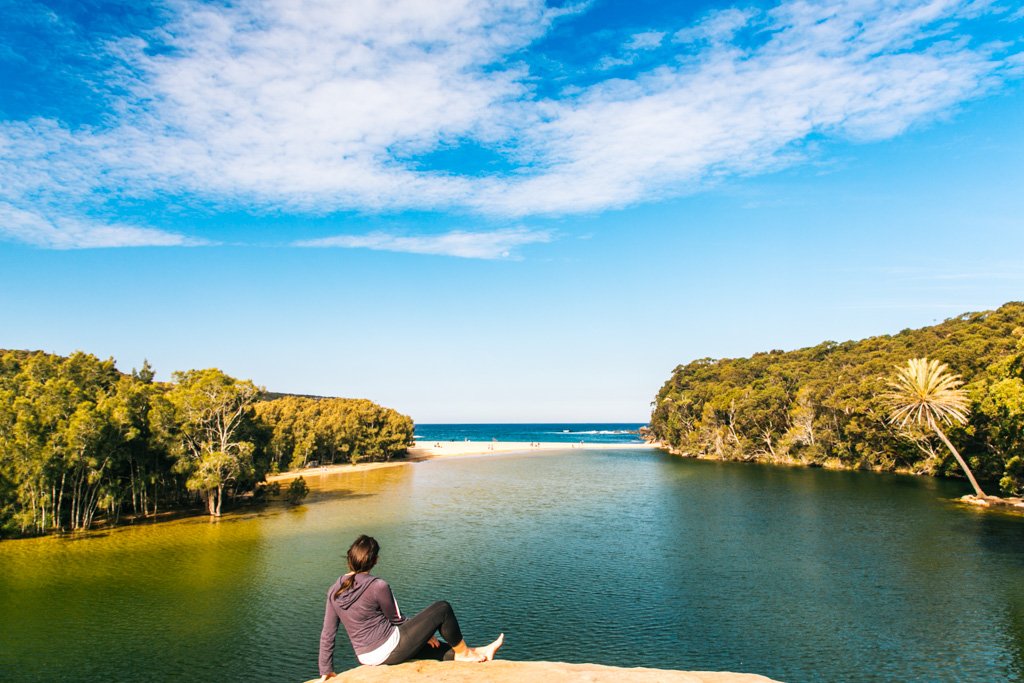 Chill time at Wattamolla in Royal National Park.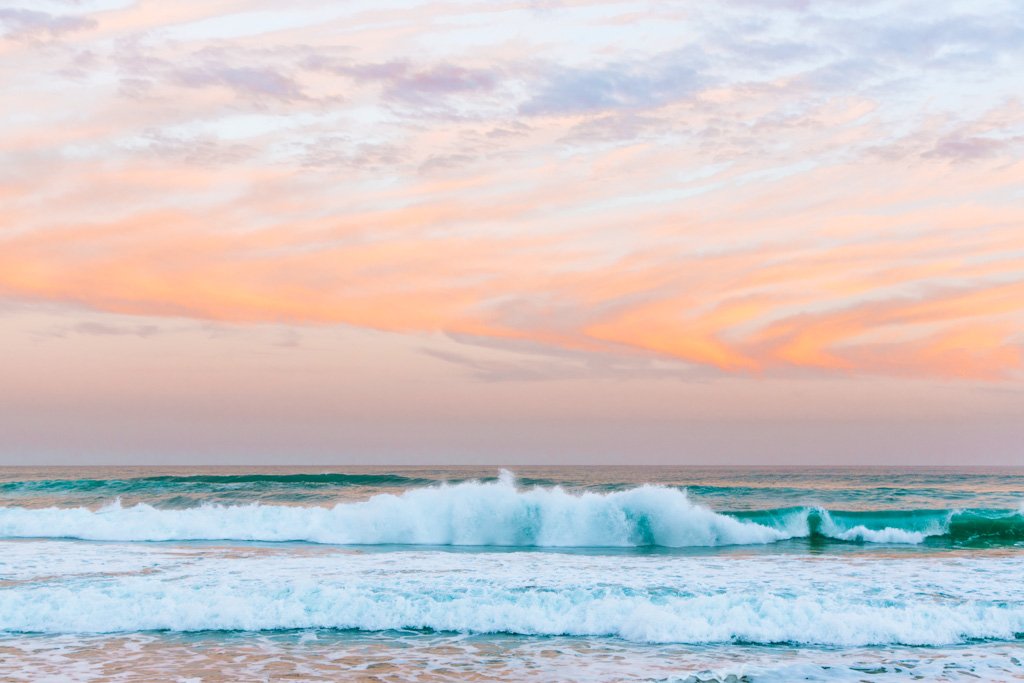 Sunset at Garie Beach in Royal National Park.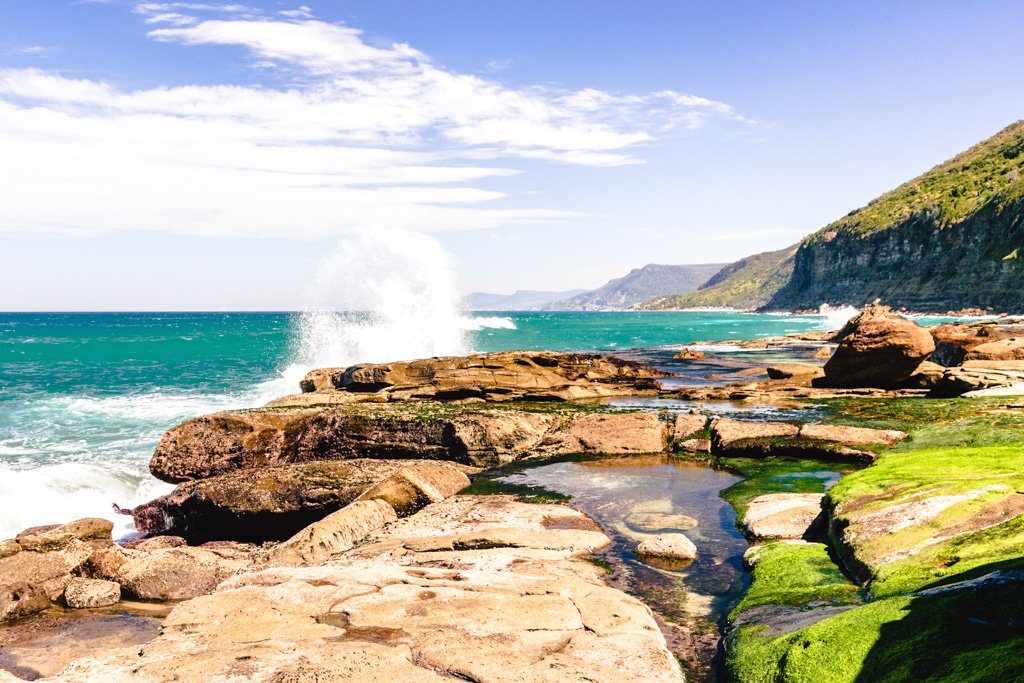 This is just behind the famous Figure 8 pools and way prettier, IMO.

Hiking the Royal National Park Coastal Track.

Scenes from the RNP Coastal Track.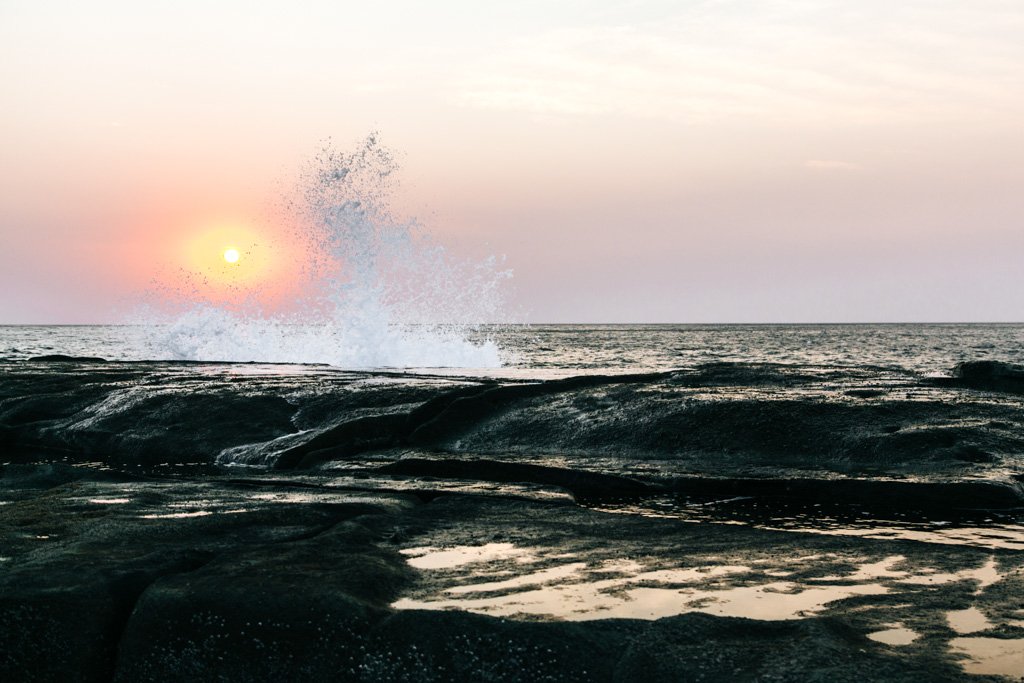 Sunrise at the Figure 8 pool.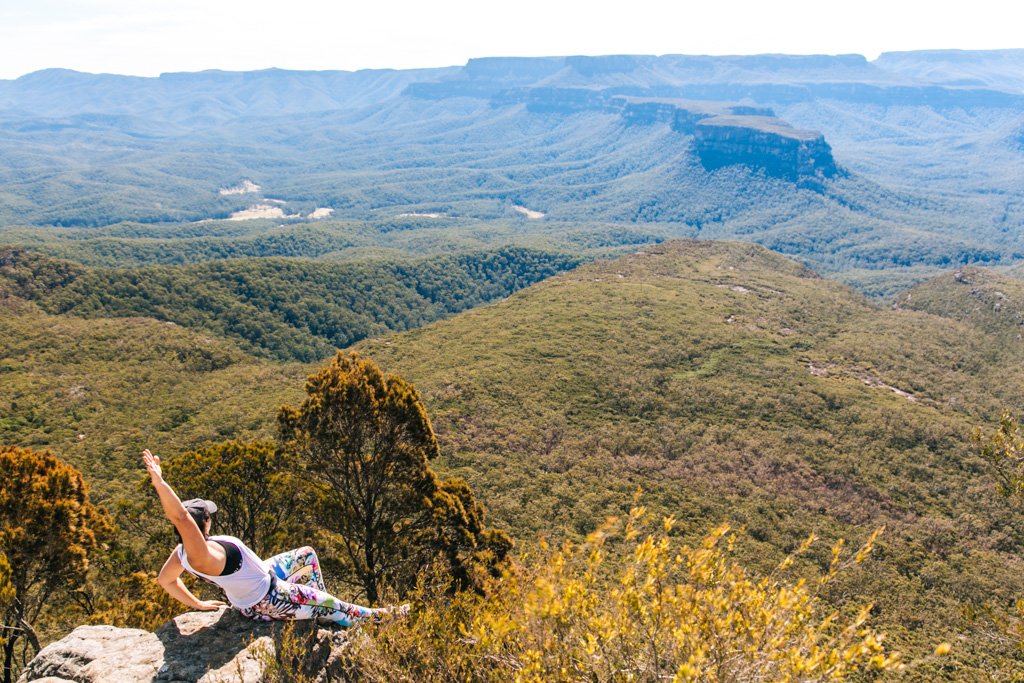 Hanging out at the Budawangs: specifically on Pigeon House Mountain, where we sang "Total Eclipse of the Heart" to scare away the other hikers.

Flying over central Australia en route to Bali: good God this country is stunning!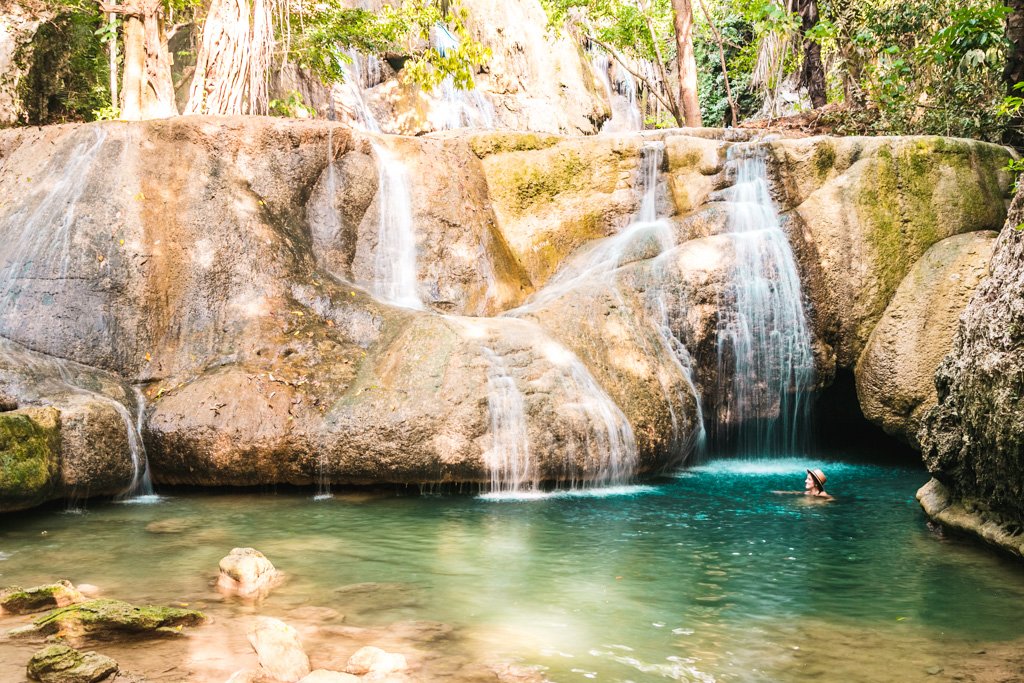 Chasing waterfalls in Indonesia. This one's near Kupang.

My first turtle-friend in Komodo!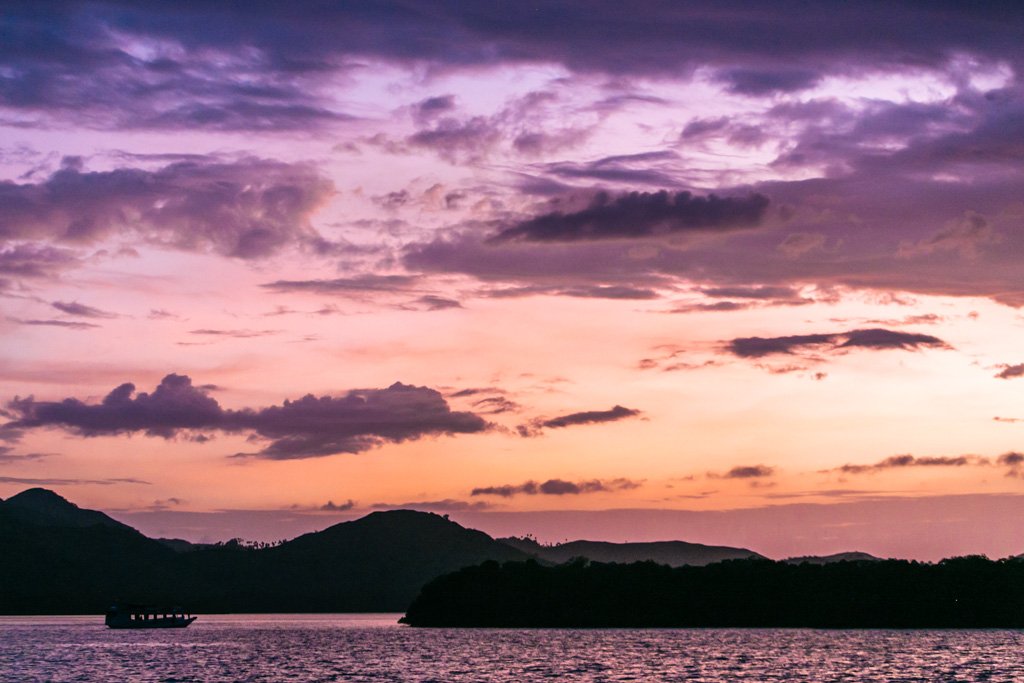 Sunset over Komodo National Park.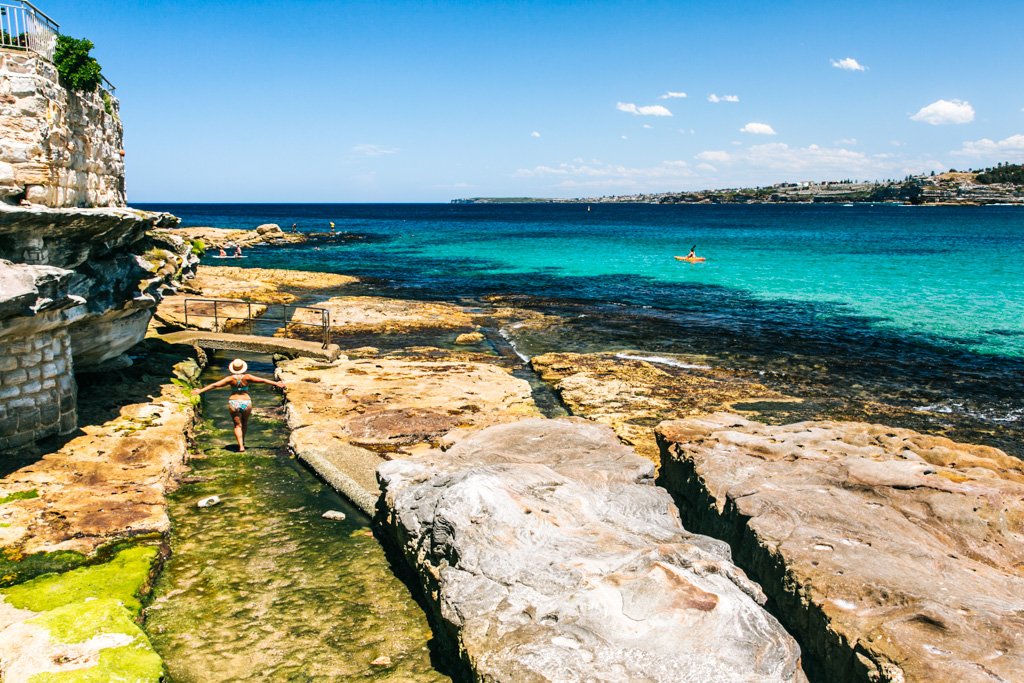 Super saturated Bondi Beach.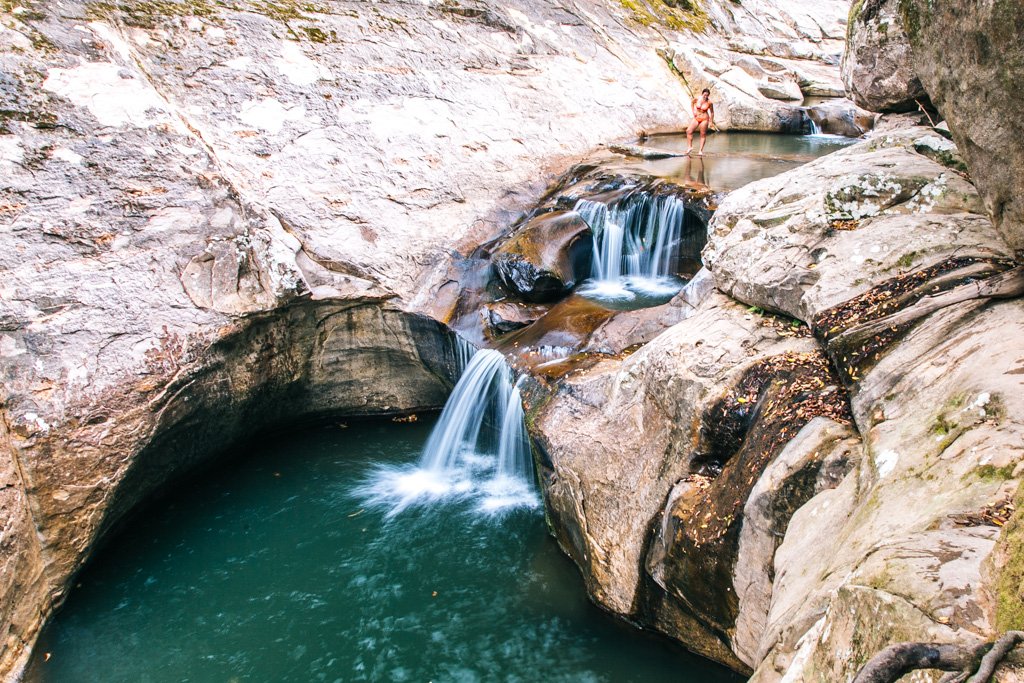 The water was absurdly cold, but we went in it to get the photos! This is near Macquarie Pass.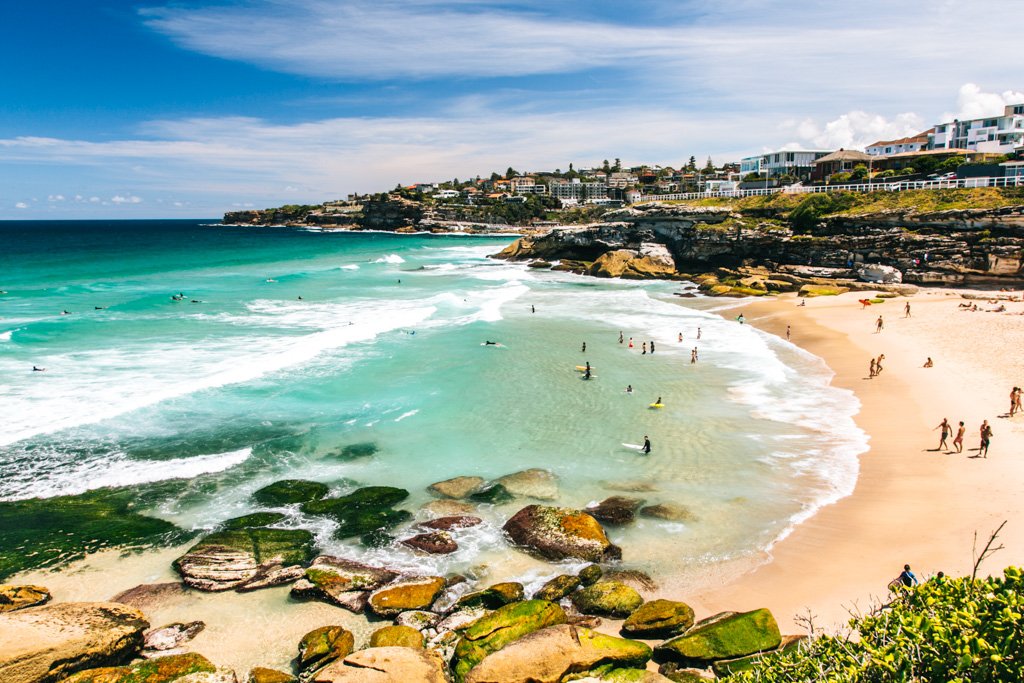 I love hanging out on the rocks by Tamarama Beach.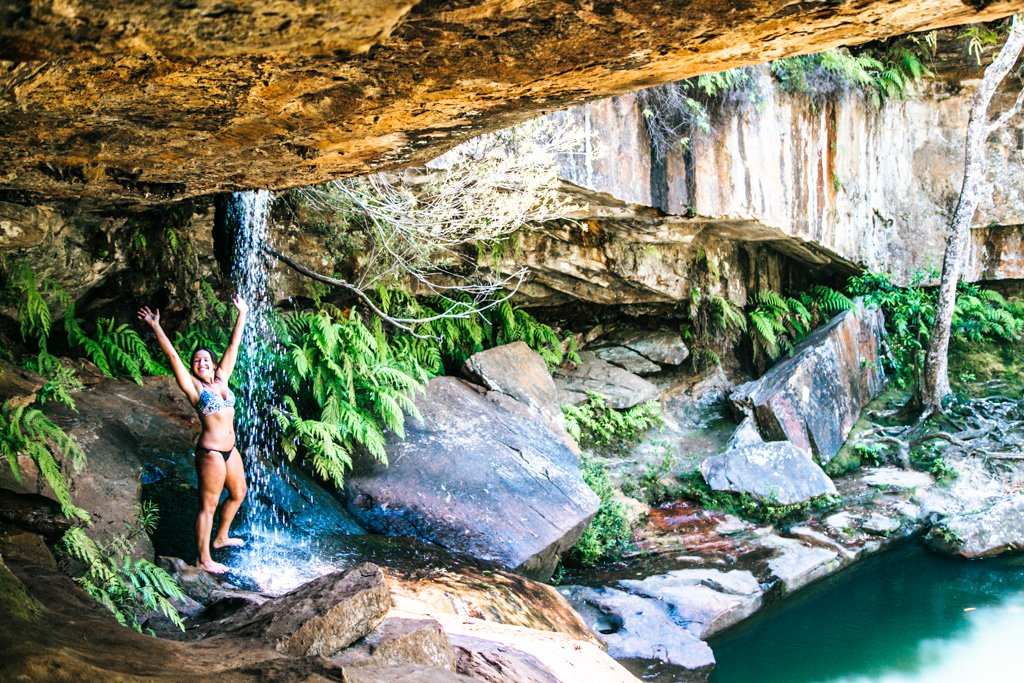 Found this cool little pool and falls just outside Ku-ring-gai NP.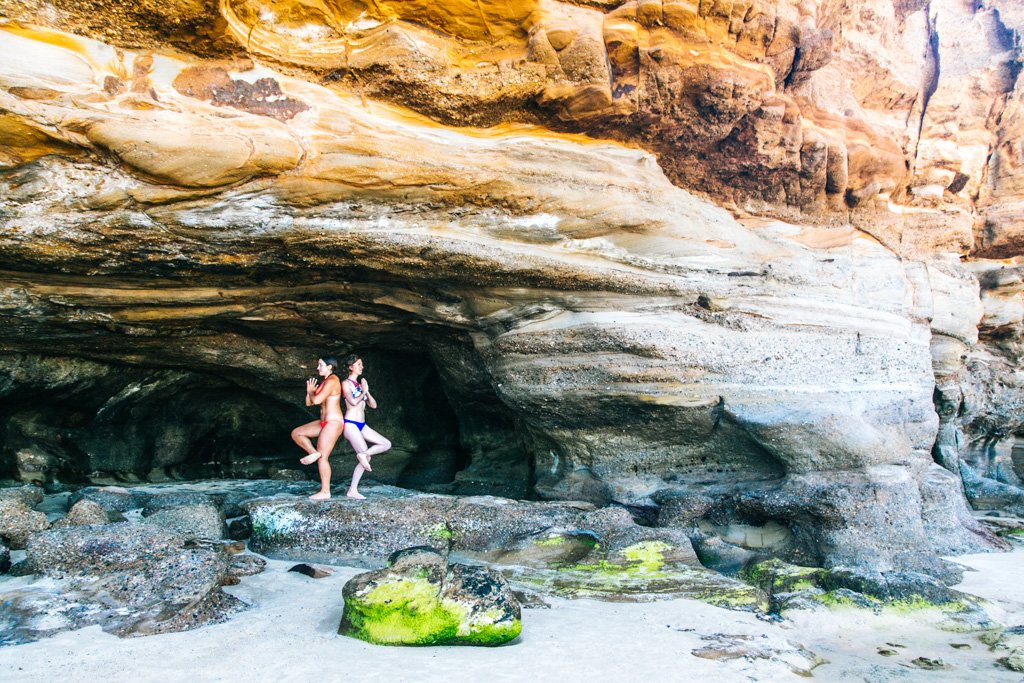 Just a little cave yoga on Caves Beach, Central Coast NSW.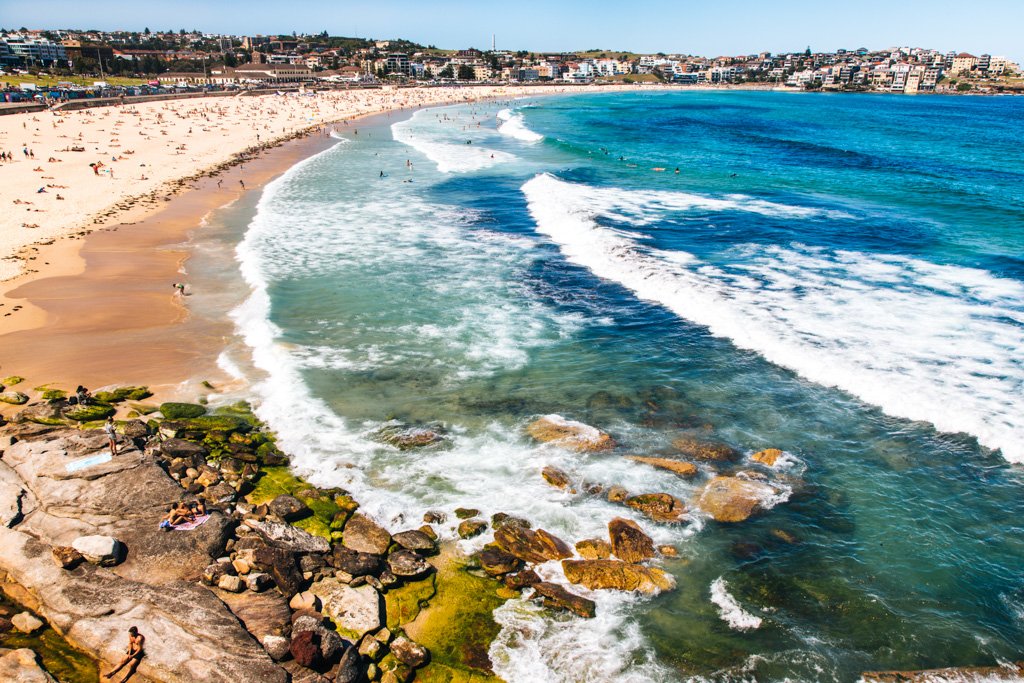 This view of Bondi just never. gets. old.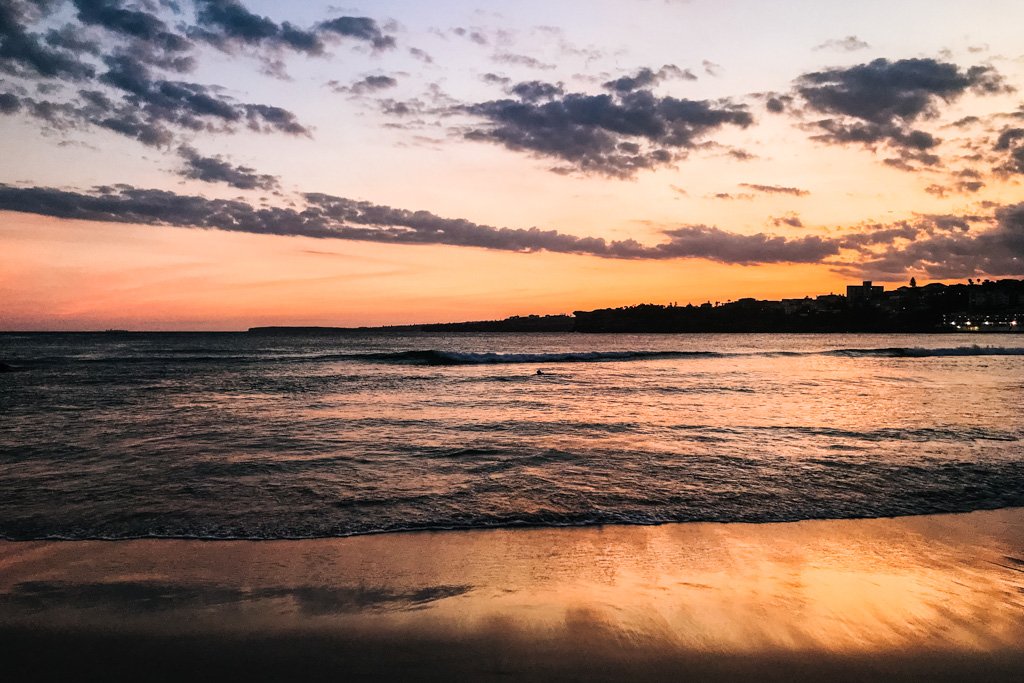 Caught this Bondi sunset with my iPhone 7 Plus!