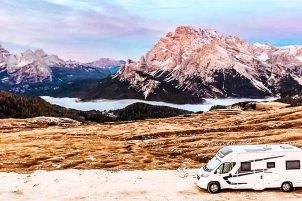 This is a guest post by Kat of Wandering Bird.
—
Ever wanted to quit your job and run away in a campervan?
I hadn't. It didn't even cross my mind until one day, three years ago, we found ourselves at the top of a mountain pass in Switzerland, with our brand new (to us) motorhome and I didn't want to go home.