The Great Italy Trip of 2007 marked my first major solo travel experience. Sure, I'd traveled alone a bit the previous year while studying abroad in Australia, but certainly not for five weeks straight.
And I mean it when I say I was alone. Fresh out of college, I wanted this trip to be mediative and immersive, and aside from practicing my Italian with shopkeepers and waiters, I hardly spoke to anyone. It was the uber-introvert's dream trip: I did everything I wanted to do on my own time, got lost in my thoughts and writing, and had a blast experimenting with my new camera (my first dSLR, the Canon Digital Rebel 400D).
Aside from being my first big solo travel adventure, for which I skipped both senior week and my graduation from Cornell University (#noregrets), several other "things" come to mind when I think of Italy. For some reason, I don't recount my Italy trip by city or region or festival; instead my mind jumps to churches and mountains and ruins, memorable things I encountered throughout the country rather than in just one place.
Italy has a lot of distinct "things", some of which I'll highlight below – but first a little disclaimer:
I'm not a foodie, I'm an cheap outdoor adventurer – as such, there will be no mention of pizza or wine (though I do love them so!)
My photo-taking skills and camera gear have dramatically improved since I took these photos 7.5 years ago – try not to judge the Italy photos below too harshly!
Italy Has Fountains
Super random, but one of the first things that comes to mind when I think of Italy is its fountains. There are fountains EVERYWHERE in Italian cities, ranging from small nondescript spigots, to animal sculptures with water spouting out of their mouths, to more ornate fountains. My fascination led me to take photograph the begeezus out of them, *cough*: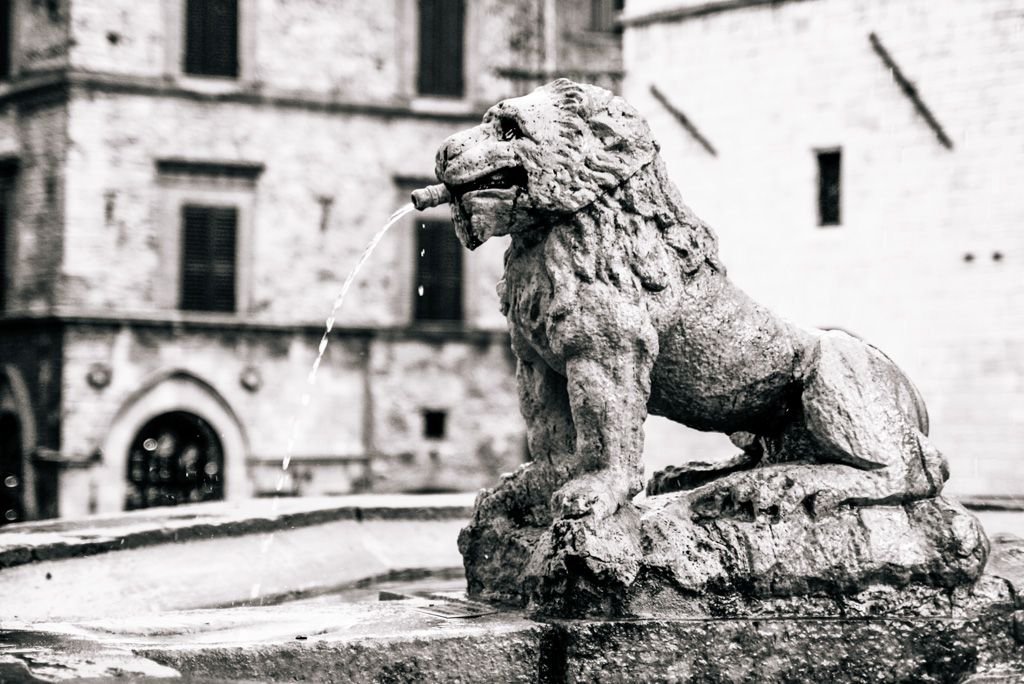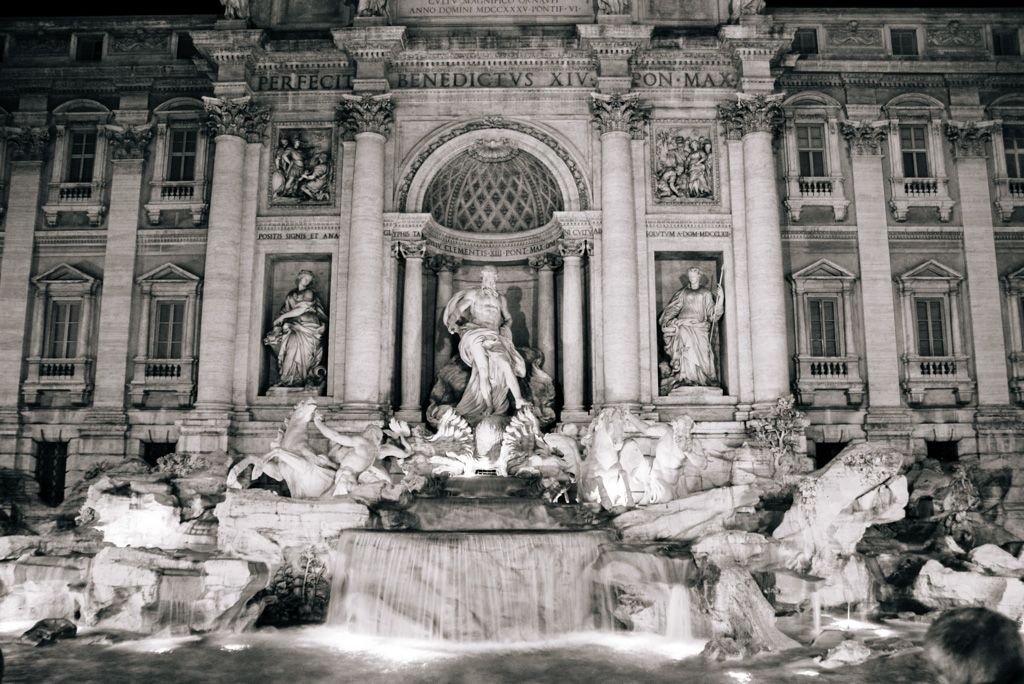 Trevi Fountain in Rome
Where To Find Them?
All cities and towns are likely to have fountains, but the most impressive ones tend to be in the major cities like Rome, Florence, and Milan.
Italy Has Ruins (& Other Really Old Things)
DUH OF ALL DUHS. Rome is practically synonymous with ruins, with landmarks like the Colosseum and the Pantheon being two of the best preserved and most impressive sites from the late Roman Empire. The lesser known Palatine Hill and Roman Forum are also well worth taking a stroll around. It's extremely humbling to look at a diagram of what structure used to stand there, then glance up at what remains today. They don't make 'em like that anymore, that's for sure.
Fun fact: I spent the day of my Cornell graduation at the Colosseum. So worth it!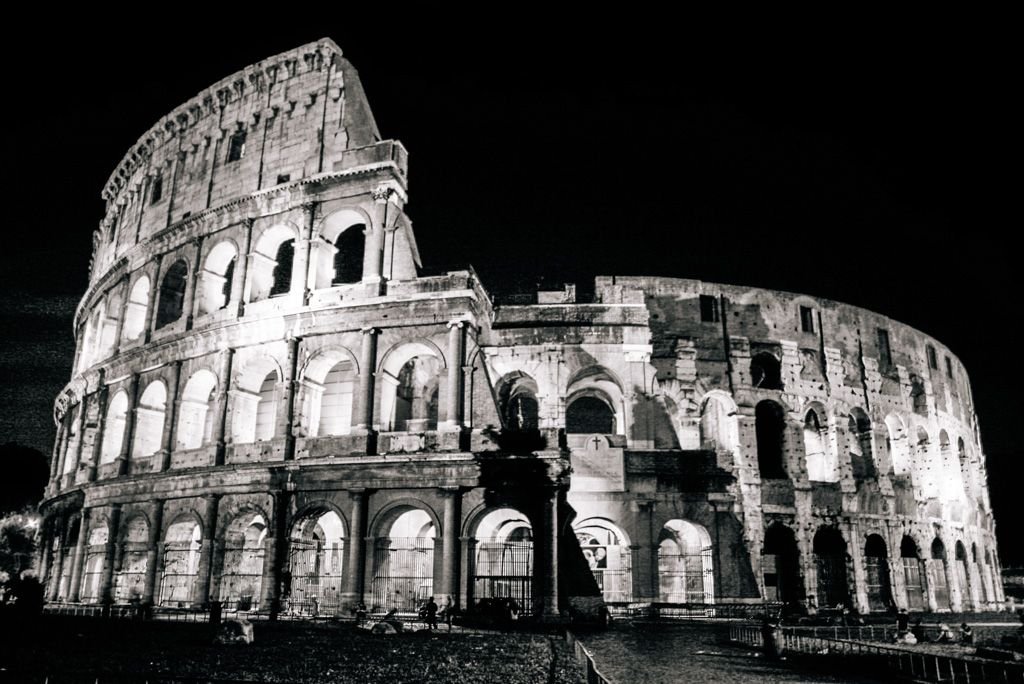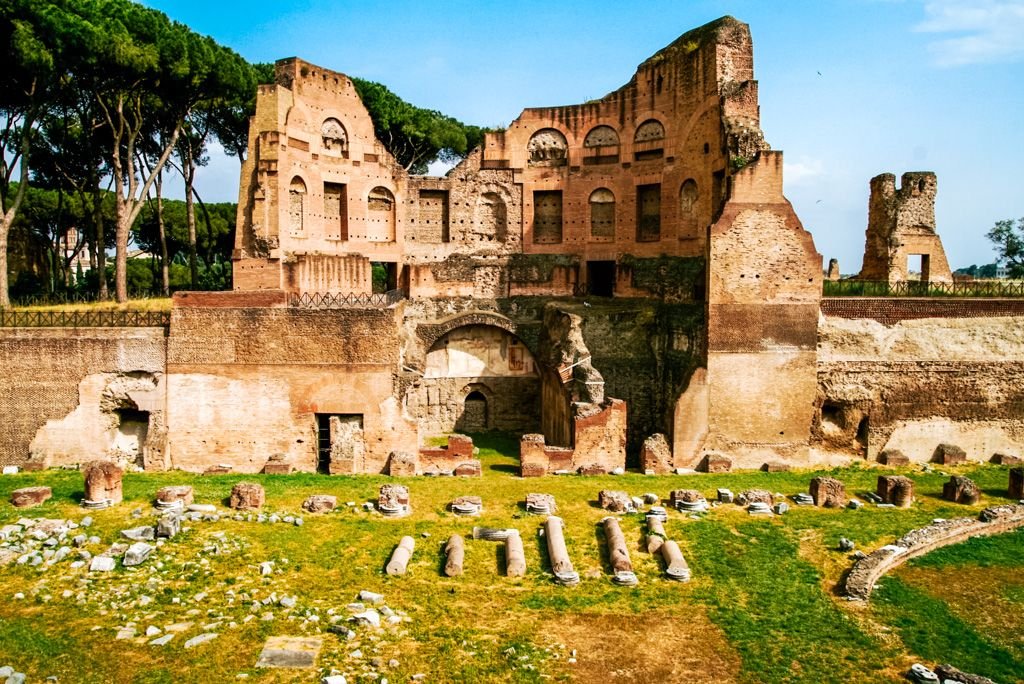 Where To Find Them?
Rome's not the only place where you can find ruins in Italy. Just south of Naples is Pompeii, an old Roman city destroyed by the eruption of Vesuvius in 79 AD. Additionally, the island of Sicily has an even greater variety of ruins, from Roman theaters to Greek temples.
I wish I'd had time to hit all of these ruins on my Italy trip, but instead I went out of my way to visit Matera, a town in the south known for its ancient cave dwellings (called sassi), a la The Passion of the Christ. No, they're not massive Roman buildings-turned-ruins, but they do fall under the category of Really Old Things. These caves were inhabited as early as the Paleolithic era some 3000+ years ago and are still lived in now. There is just so much history in this country.
Italy Has Churches
Italy and Catholicism go hand in hand. Therefore, saying that there are a lot of churches in Italy is probably unnecessary – but hey, I had to.
Really though – SO MANY CHURCHES. The remarkable thing though is that Italy kicks butt in both the quantity AND quality of its churches. Italian churches are insanely beautiful – like, you could walk into a dull looking church and be greeted with the most dazzling display of art on the ceiling, or details around the altar, or frescos on the walls. My old camera did no justice in capturing these amazing churches, which clearly means I need to go back to Italy for a redo.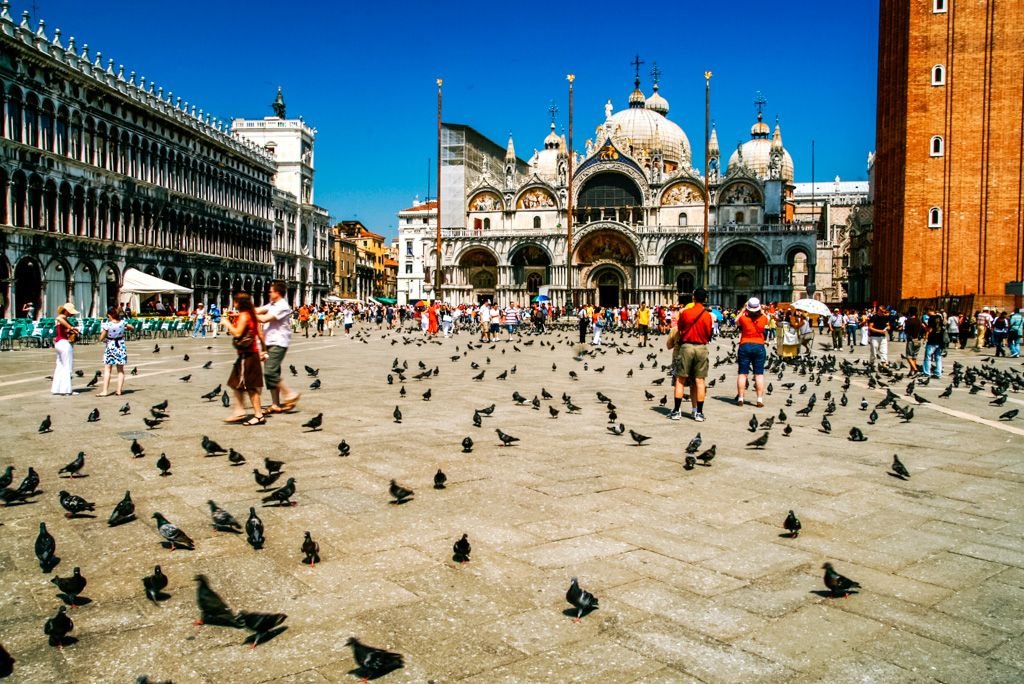 St. Mark's in Venice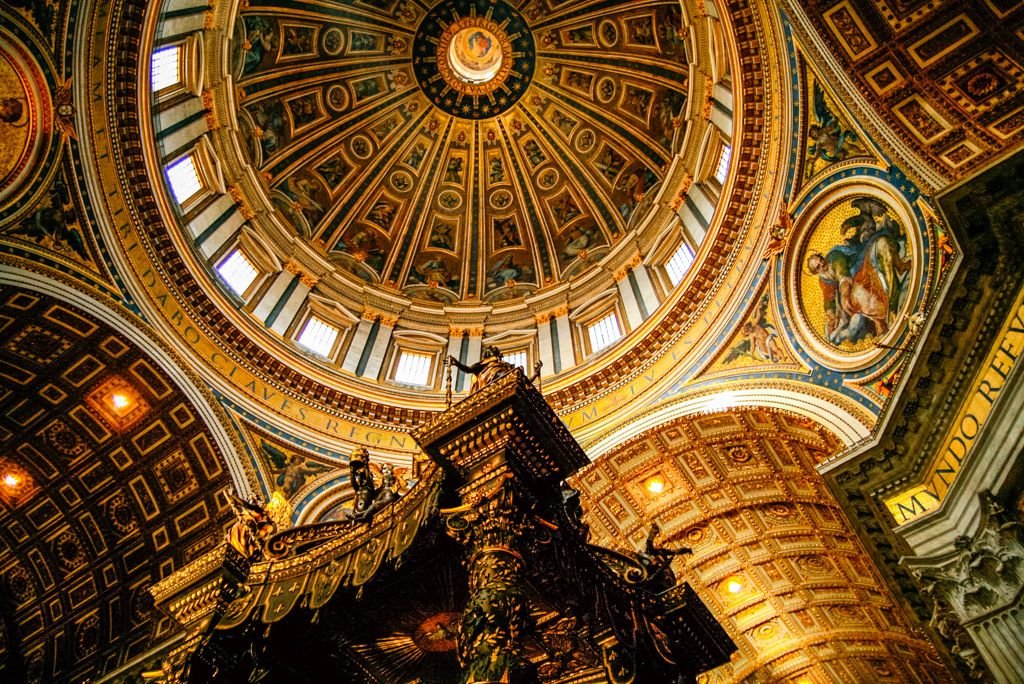 Inside St. Peter's Basilica in Vatican City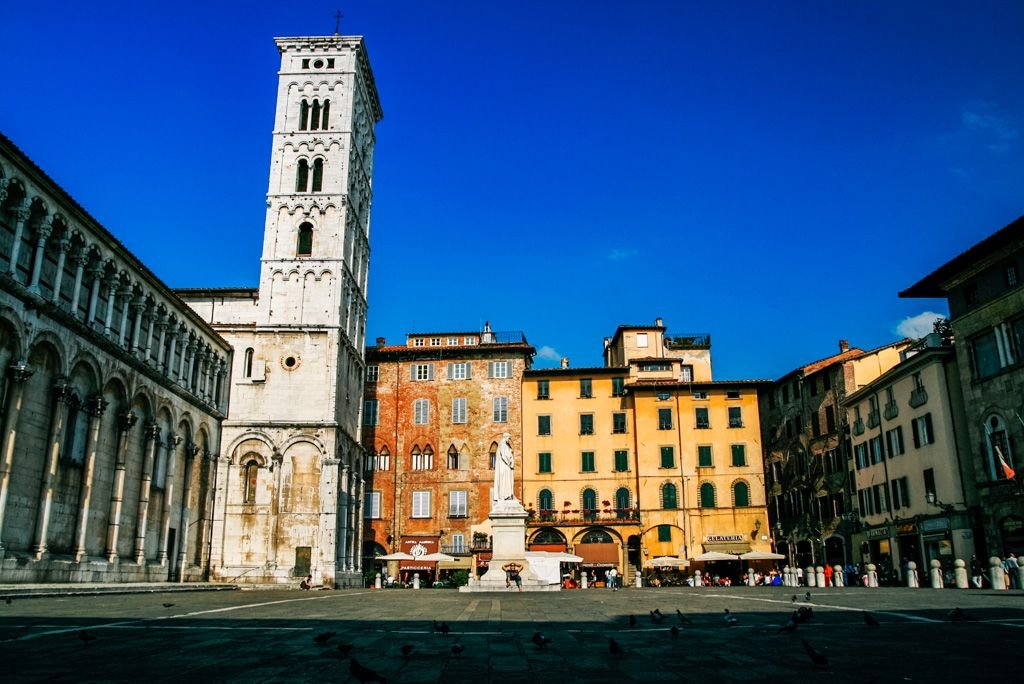 A square in Lucca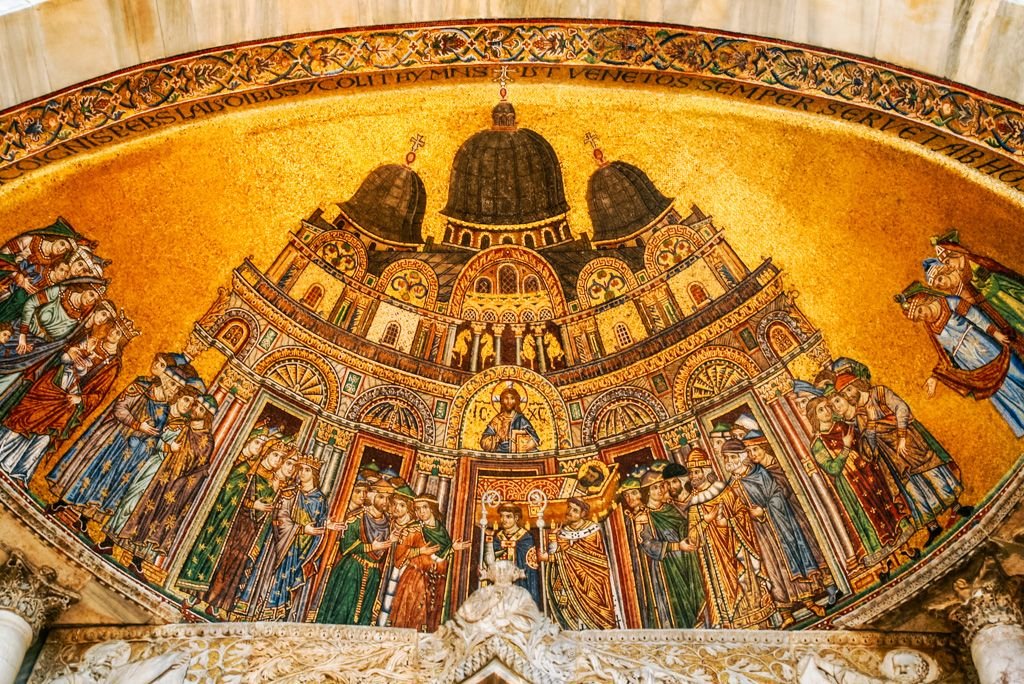 Where To Find Them?
You can explore churches most anywhere in Italy, but Rome is definitely where it's at. I spent an entire day church hopping in Rome, which is just about the easiest task when there are over 900 to choose from. Whatever you do, don't miss St. Peter's Basilica in Vatican City – it is completely worth the hype.
Italy Has Coastlines
Very high on my Italy bucket list was the Amalfi Coast, situated a couple hours south of Rome on the central west side of the country. I spent a few glorious days hiking in the hills and bopping around between Positano, Amalfi, and Atrani, and it was one of the highlights of my 5 weeks in Italy. The Amalfi Coast is just as beautiful as the photos make it out to be, I promise!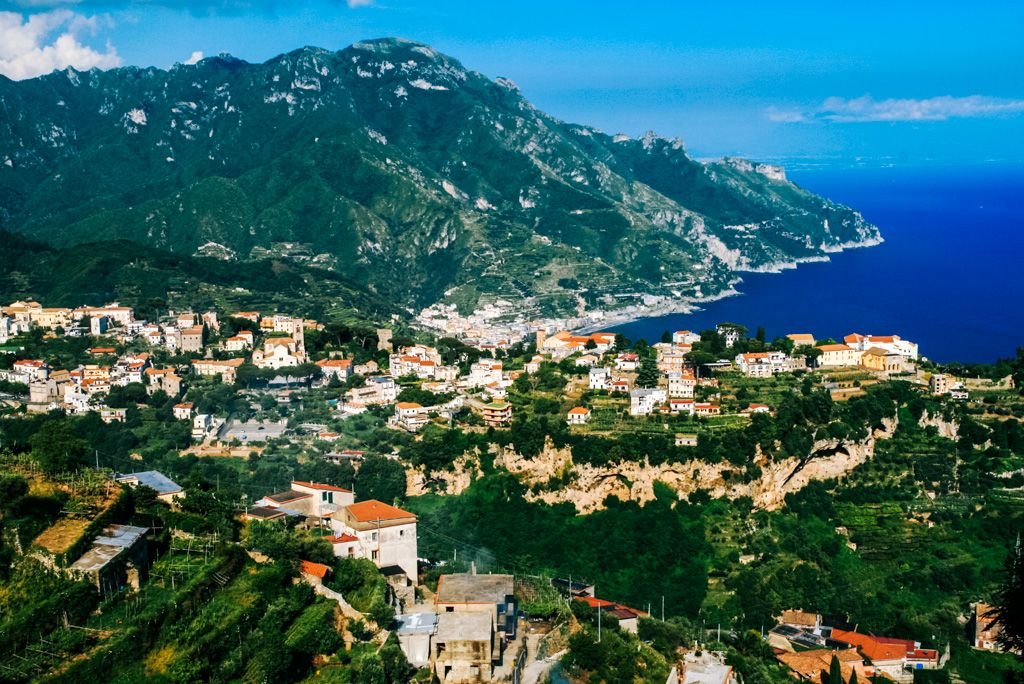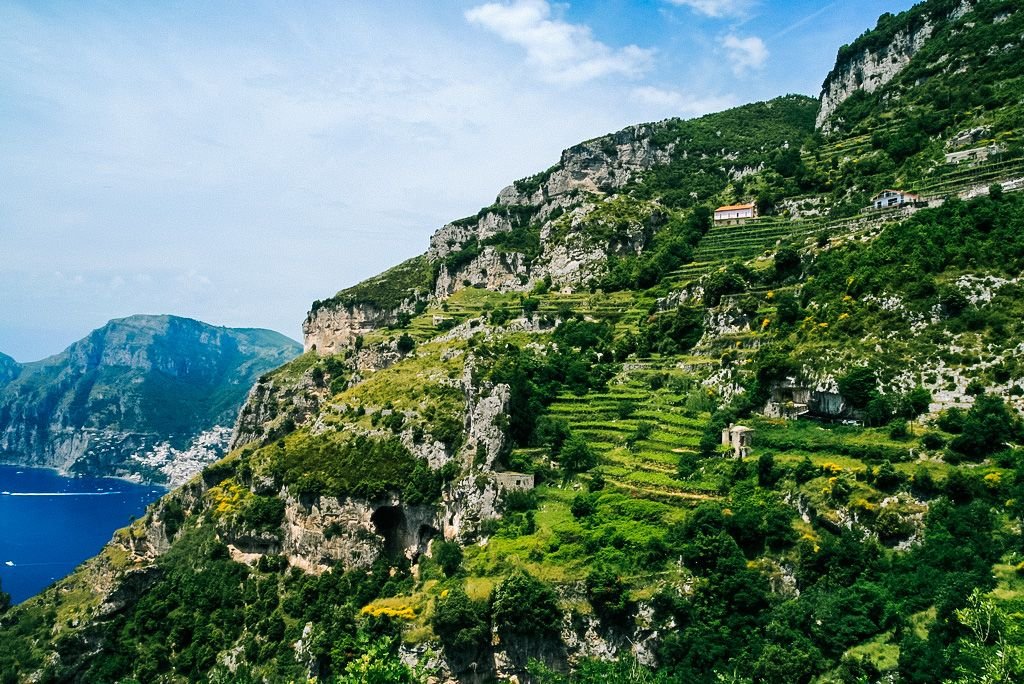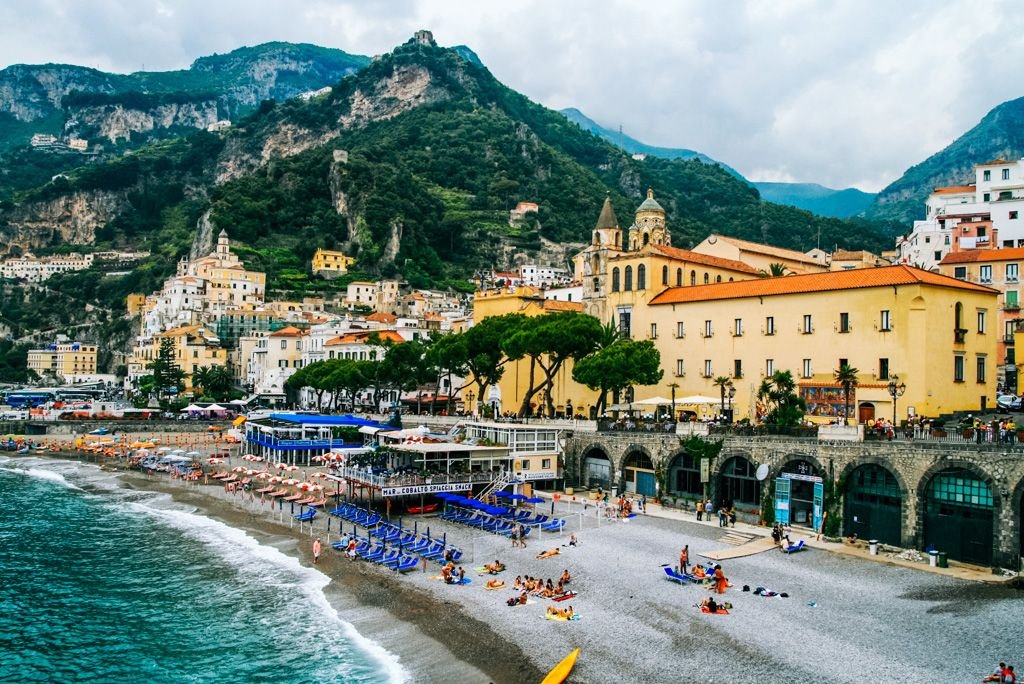 I also popped over to Capri for a day and wandered around this white-washed island. Not surprisingly, I enjoyed my peaceful coastal walk more than my jaunt through the boutique-laden Capri Town.
Then in 2017, I finally made my way to Cinque Terre, the glorious Italian Riviera. Even smack-dab in the middle of summer and swelling with tourists, this stunning slice of the world is well worth visiting.

Manarola, Cinque Terre.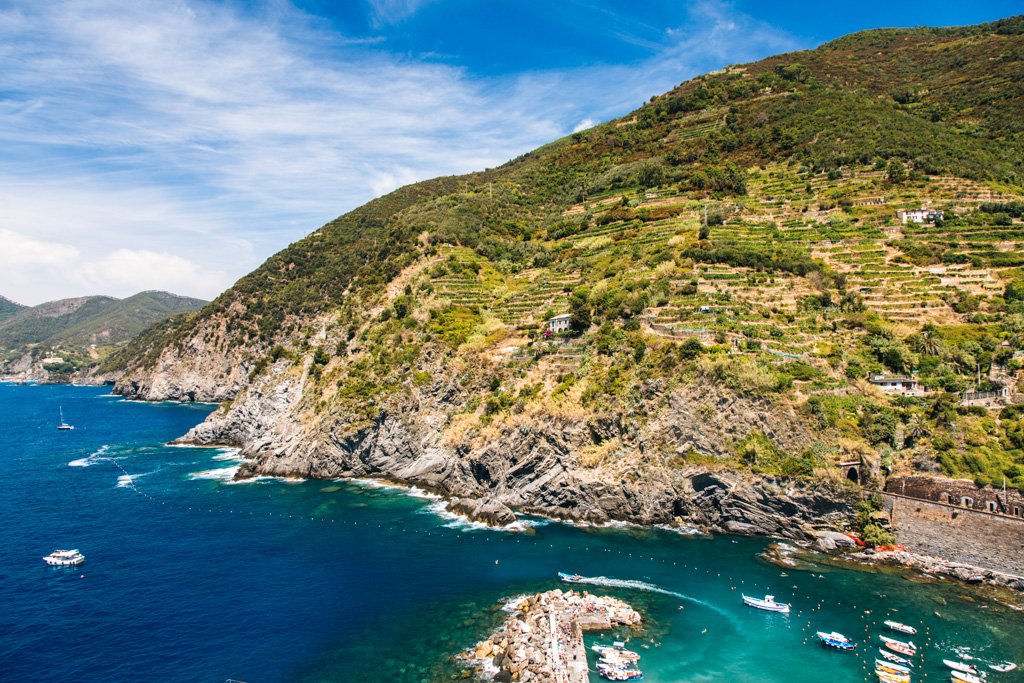 Vernazza, Cinque Terre.
Where To Find Them?
The Amalfi Coast and the island of Capri were my Italian coastlines of choice on my first Italy trip, but the Cinque Terre in the north is equally stunning. For more off-the-beaten-path coastal excursions, venture out to the east coast to Puglia and Basilicata or the beautiful under-touristed island of Sardinia.
Italy Has Bridges
GASP OF ALL GASPS, Lindsay went chasing bridges on a trip. It may not have been with the same level of enthusiasm I had checking out bridges in New York or London, but I quite enjoyed it in Italy as well.


A bridge in Milan

The Arno in Florence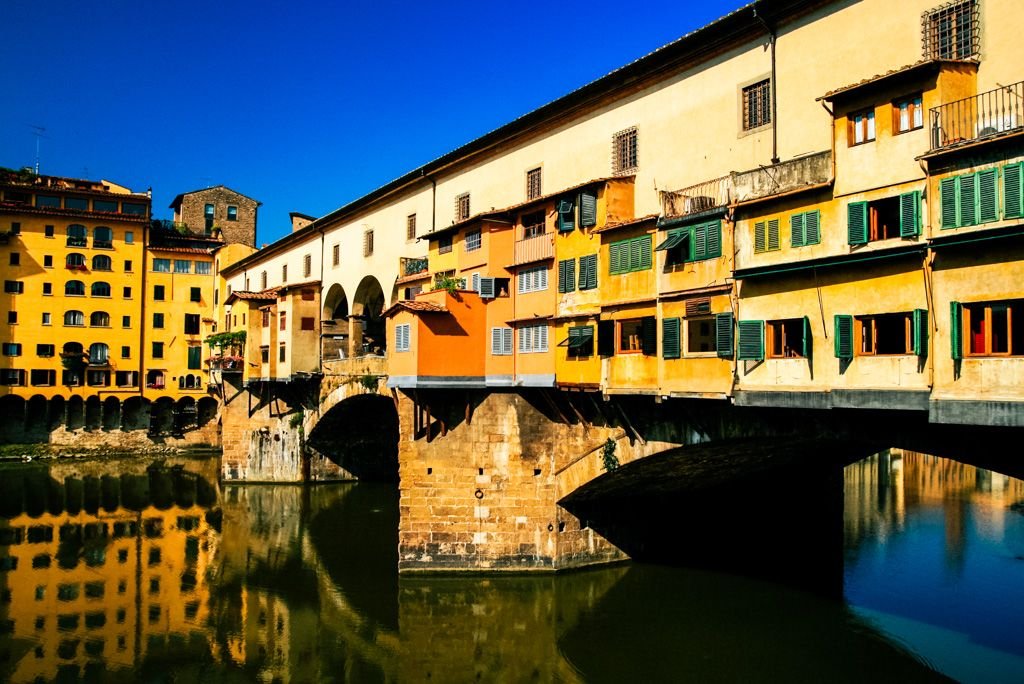 Ponte Vecchio in Florence
Where To Find Them?
Any cities with canals and rivers winding through them are bound to have bridges. Those with exceptionally impressive bridges are Florence and Venice. Don't miss the famous Ponte Vecchio in Florence, where you can do some shopping while crossing the bridge!
Italy Has Mountains
Before traveling in Italy, mountains never came to mind at the mention of this country. Little did I know that northern Italy is quite a mountainous region, which actually makes sense given its close proximity to the Alps.
I flew in and out of Milan, which meant I bookended my trip with jaunts in the north of the country. At the start of my trip, I spent a couple days at Lake Como taking in the glorious mountain views and wondering if George Clooney was hiding out in his lakeside villa at the same time. Then at the tail end of my trip, I booked a room in a rustic B&B and did some hiking in Parco Nazionale Gran Paradiso. I spent one of my last days schlepping to the French border, where I took a cable car up as close as I could get to Mont Blanc.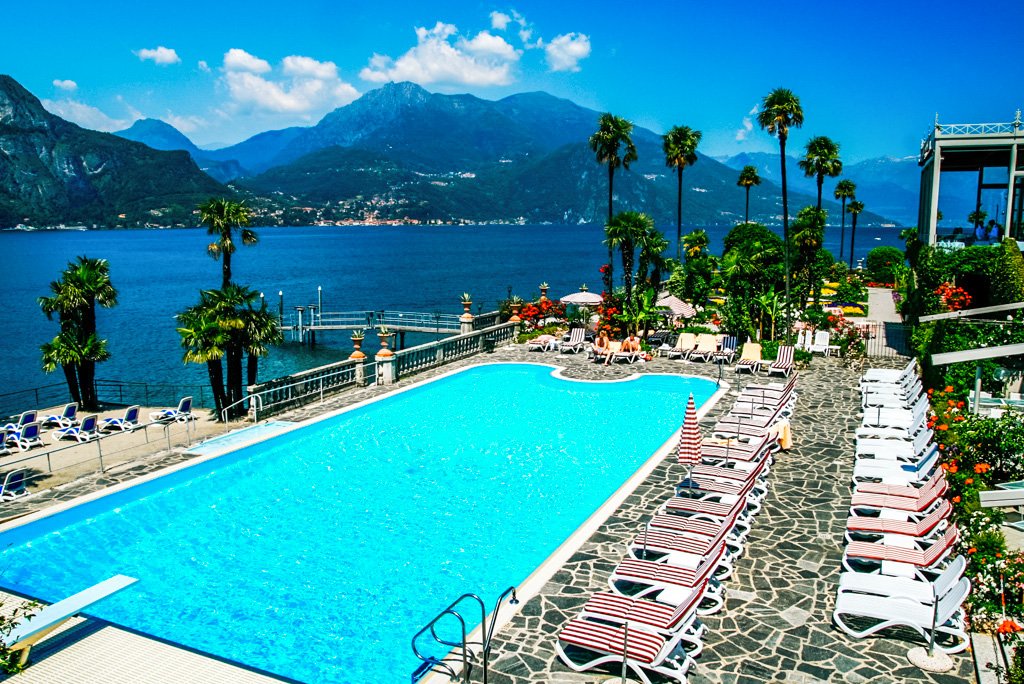 Lake Como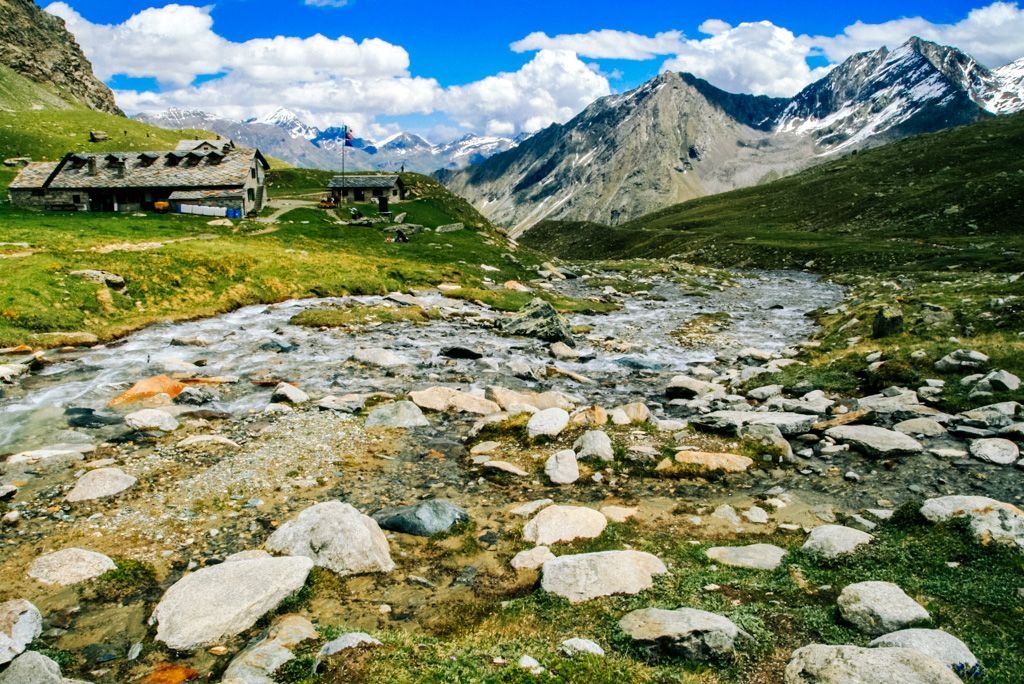 Parco Nazionale Gran Paradiso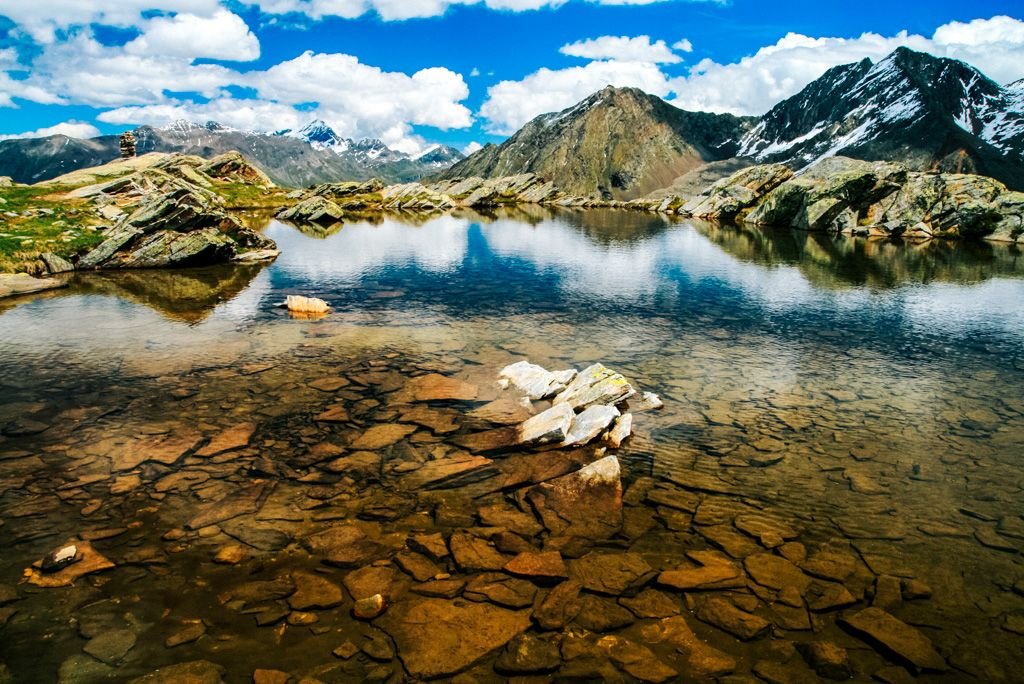 Parco Nazionale Gran Paradiso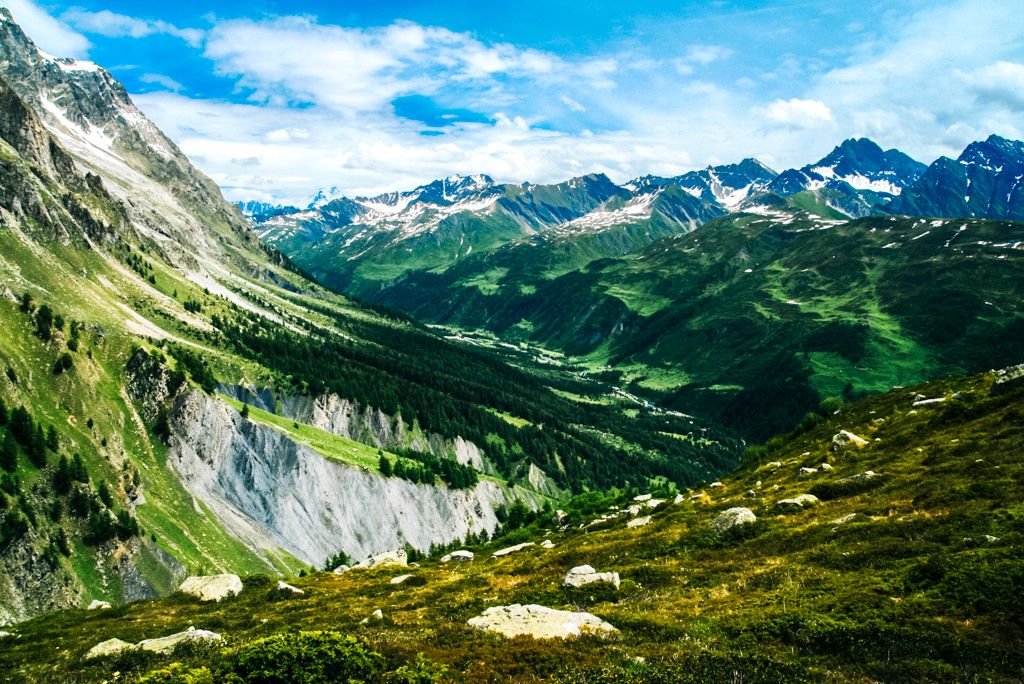 View from the cable car up to Mont Blanc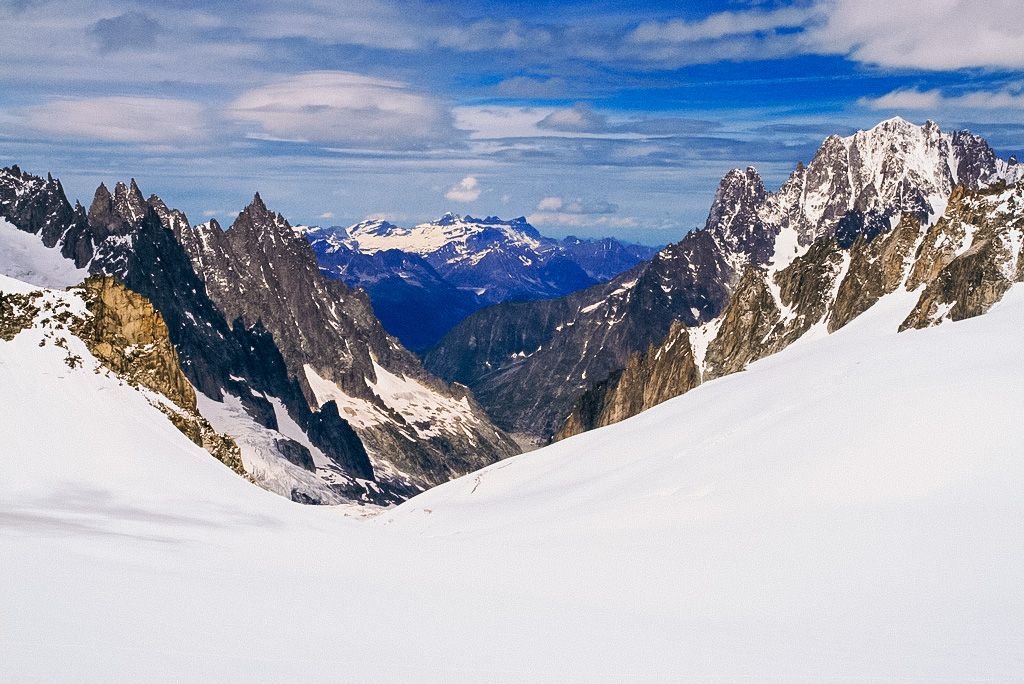 Mont Blanc
Then in 2017, I spent a few days exploring the Dolomites. We did the famous Tre Cime di Lavaredo hike and drove around to a few different lakes in the region.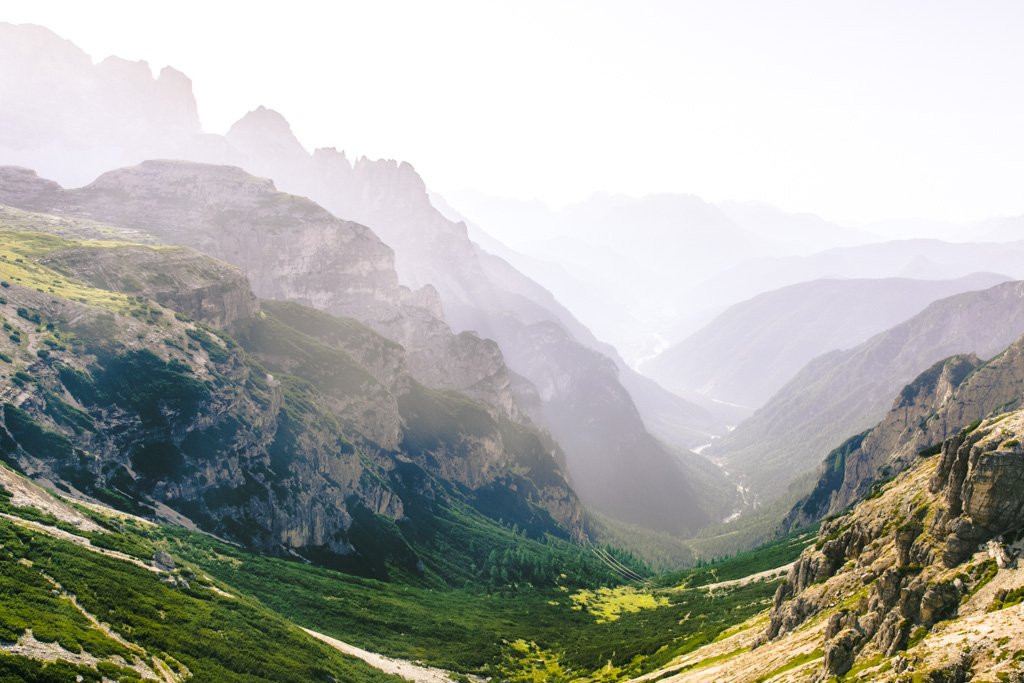 Tre Cime di Lavaredo, Dolomites.
Where To Find Them?
Italy's mountains can be found in the north, close to the borders of France and Switzerland where the Alps start. Mont Blanc, Gran Paradiso, and the Dolomites make for great mountain excursions, while Lake Como provides a mountainous backdrop to a lake vacation.
Pin it!