You see pictures, you hear about its greatness… but you can't fully appreciate St. Peter's Basilica until you experience it in person. It is such a stunning piece of architecture.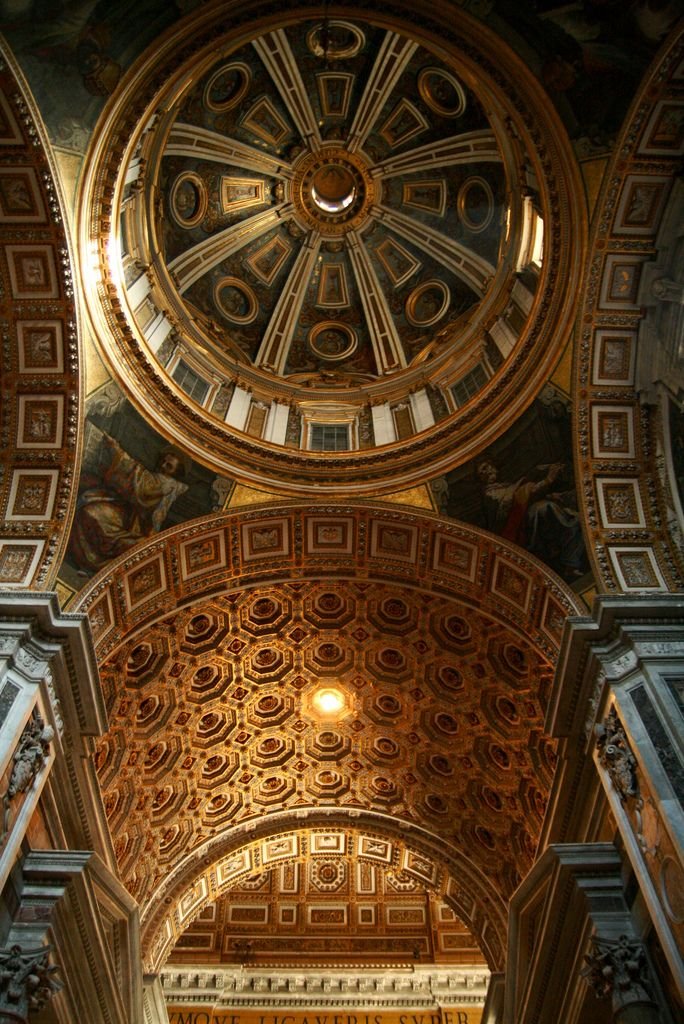 I backpacked (er, suitcased) around Italy for 5 weeks after graduating from Cornell University in 2007. Though I didn't love Rome the way I thought I would, I didn't expect to be blown away by the Roman churches. Any one of them would aesthetically trump just about all churches in America. St. Peter's Basilica is the cream of the crop – the crème de la crème, if you will.
I visited really early in the morning to beat the crowds, and it was completely worth it for the tranquility. By 10am, the church is packed with tourists.