I distinctly remember sitting in a shuttle bus outside Sydney Airport about to commence my semester abroad in Australia, gazing up at the palm trees lining the parking lot, when I made a decision: I would extend my stay and live in Sydney for a full year. I hadn't even seen the city yet, but for possibly the first time in my life that old cliche rang true: when you know, you know.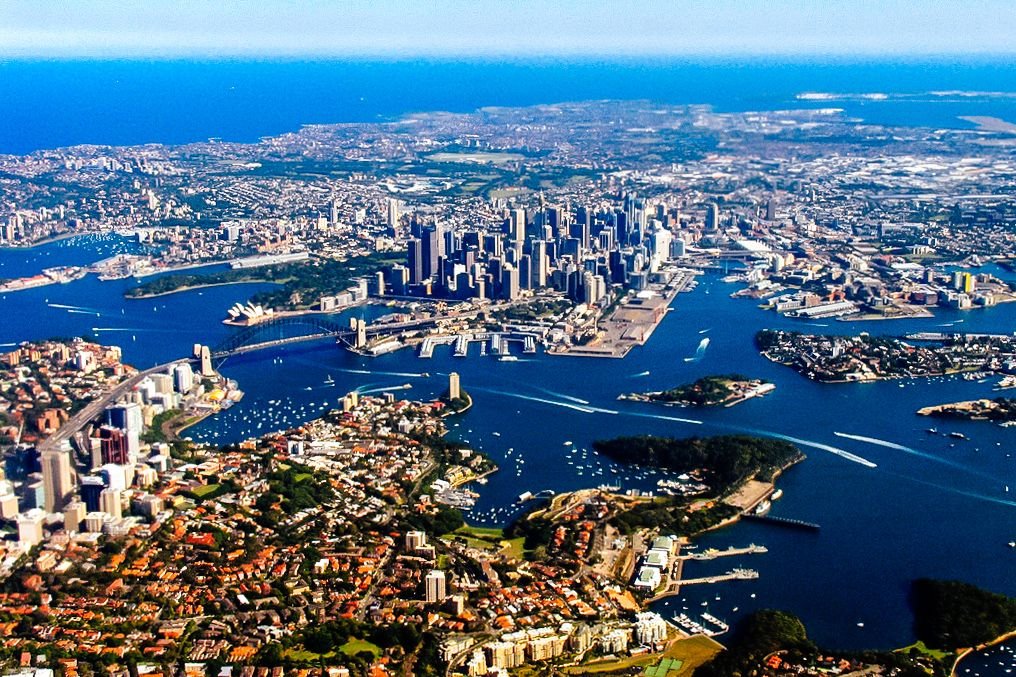 Flying into Sydney
Frugal and fearless as ever, I navigated my way to
Sydney University Village
(SUV) by public transport, 50-pound suitcase in tow. I called this snazzy new student housing complex in Newtown home for my first semester. Many an evening was spent in the lounge watching the 2006 Winter Olympics and Boston Legal, which was how I met one of my favorite people to this day: Melvin. I could never manage to stifle my laughter at his Dutch interpretation of SUV's restaurant's name, which he'd always call "Hoochie Mami's". Far from being a Latin joint, this spot was actually my go-to for BBQ chicken pizza.
More often, though, we'd dine on the nearby King Street, hipster boulevard and home to my beloved $6 pad thai and insanely-addicting cassata gelato. I'd visit Thailand and Italy in the years to come, only to find that the "real thing" didn't quite compare to my local joints in Sydney.
My apartment complex in Newtown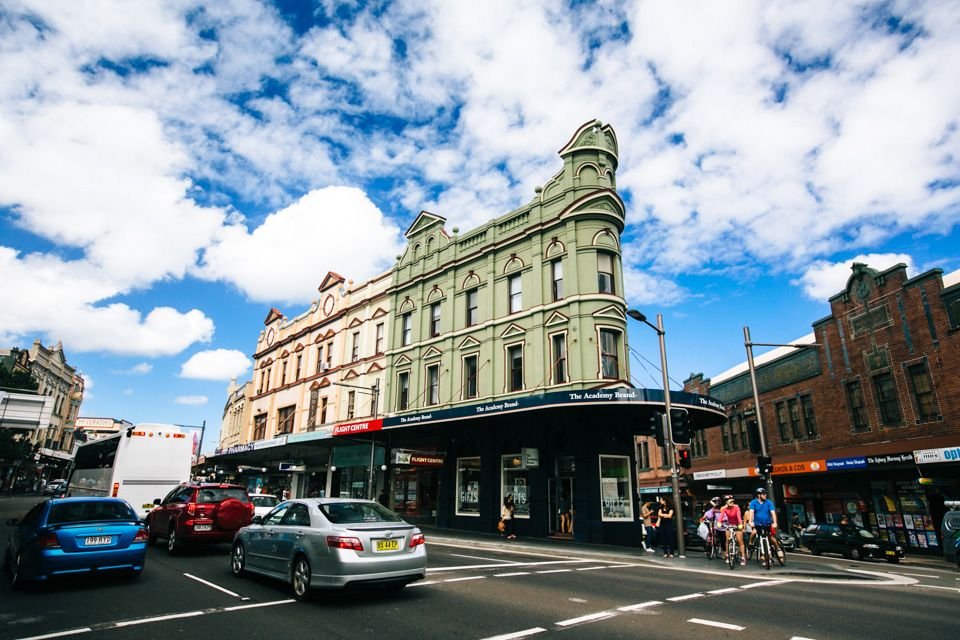 King Street, Newtown.
The second half of my year in Sydney took on a different tone as I moved off campus to a house in Glebe, a suburb on the opposite side of Sydney Uni. I shared the flat with three 20-something guys from Egypt, Ireland, and New Zealand. They were nice enough, but I preferred to escape their chanting and bong-smoking by retreating to my basement bedroom and streaming episodes of The Hills via The Slowest And Most Sporadic Internet Connection Imaginable. WiFi was most definitely not a thing in Australia in 2006, so I got used to shoddy dial-up internet. Flashback to AOL circa 1998, anyone?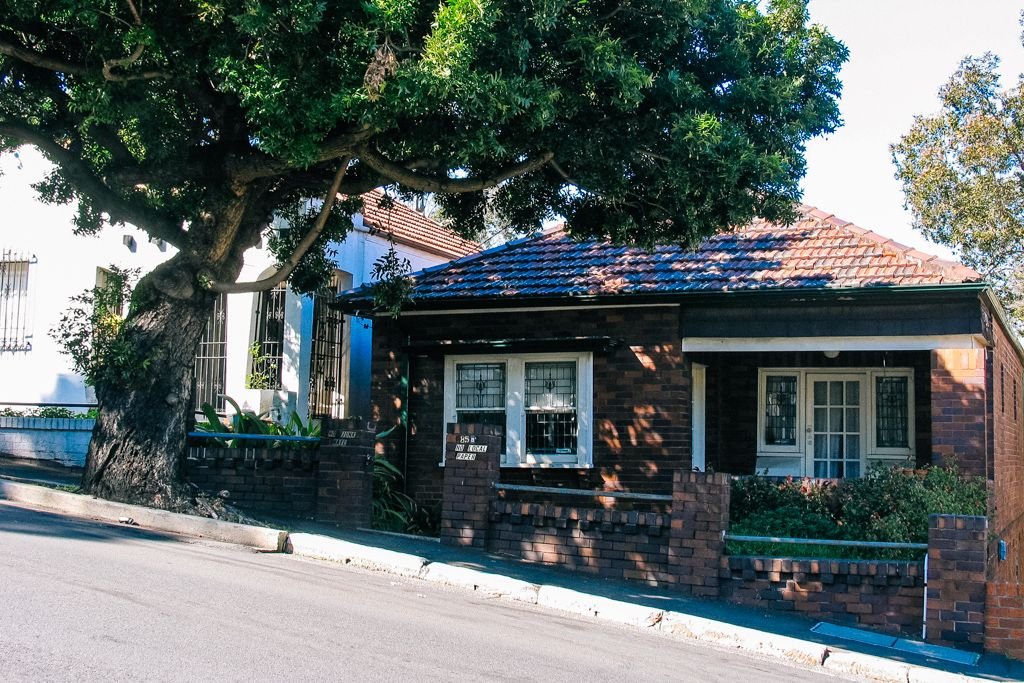 My house in Glebe
Living in my own apartment for the first time in my life meant more freedom
and
responsibility. Without home cooked meals or a college meal plan to rely on, I quickly got acquainted with my kitchen and local grocery store. I'd strategically do my weekly shopping at
Bi-Lo
in the nearby Broadway Shopping Centre towards the end of the day, when breads and produce were marked down by 50%. Consequently, kangaroo sausages became my jam in no time: chewy and flavorful like steak, but considerably more affordable and exotic.
Sappho Books: one of the things I miss the most from Sydney
But my most contented moments during
my time in Sydney
were spent tucked into some reading and a cappuccino at
Sappho Books
, a used bookstore and cafe on Glebe Point Road. It was brilliantly set up, with tables nestled both amidst the books and on a graffitied garden patio. Best of all: no matter where I sat, I'd get wafts of the most intoxicating smell, best described as a blend of espresso, herbs, and grilled sandwiches. I still long for days at Sappho's – and for Sydney.
Especially Sydney.