I've tested out a number of bags on my perpetual quest to carry both my camera and my everyday essentials in one stylish and comfortable setup. Tote bag, messenger bag, backpack – I'm not too fussed on what type of camera bag it is, as long as it meets what I feel is a very reasonable list of requirements:
Can be used as a carry-on bag when flying (i.e. fits my camera gear + laptop and a few other bits and bobs, and fits under the seat)
Works well as an everyday bag when exploring cities or working at a coffee shop
Stylish and not obvious that it contains thousands of dollars worth of gear
Comfortable enough to carry around all day without any pain or hassle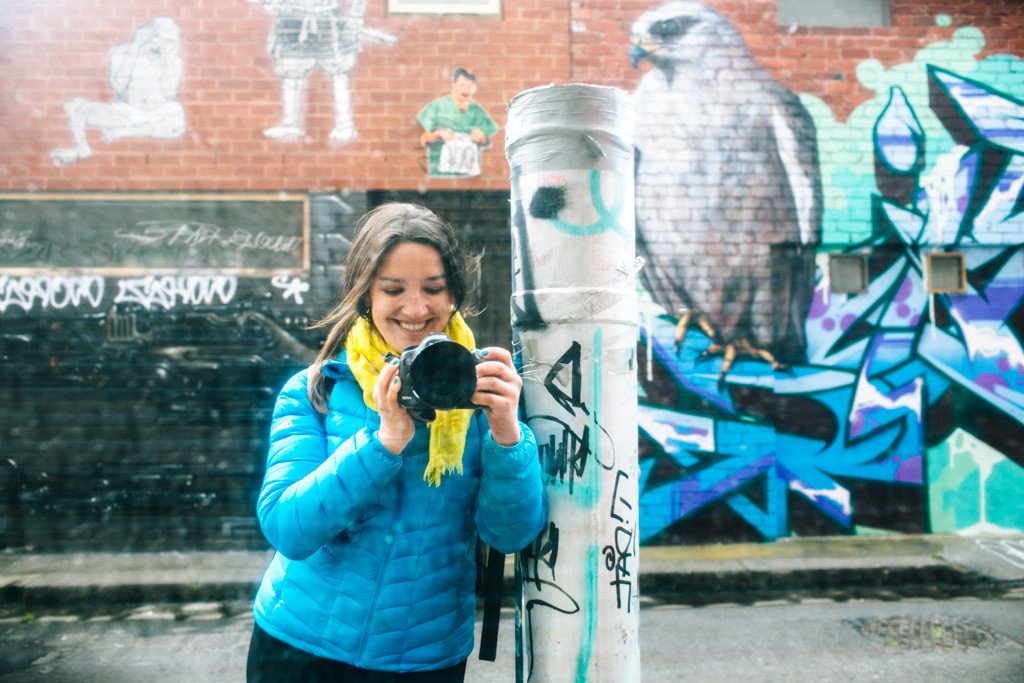 Finding such a unicorn bag has proven to be more challenging than I ever expected. It seems that most camera bags for travel really nail it on one or two of the requirements, but end up lacking in some other area.
But you know what? Maybe a camera bag just can't do everything well. Maybe I just need to come to terms with the fact that I'll need to have a few different camera bags for travel which I'll rotate between depending on my needs and the type of trip I'm taking. And yes, maybe I'm too damn picky (for which I make no apologies, snicker).
That said, here is my current rotation of 3 camera bags. I use them all in different situations and, though they're all quite different, I think each of them is both stylish and travel-friendly.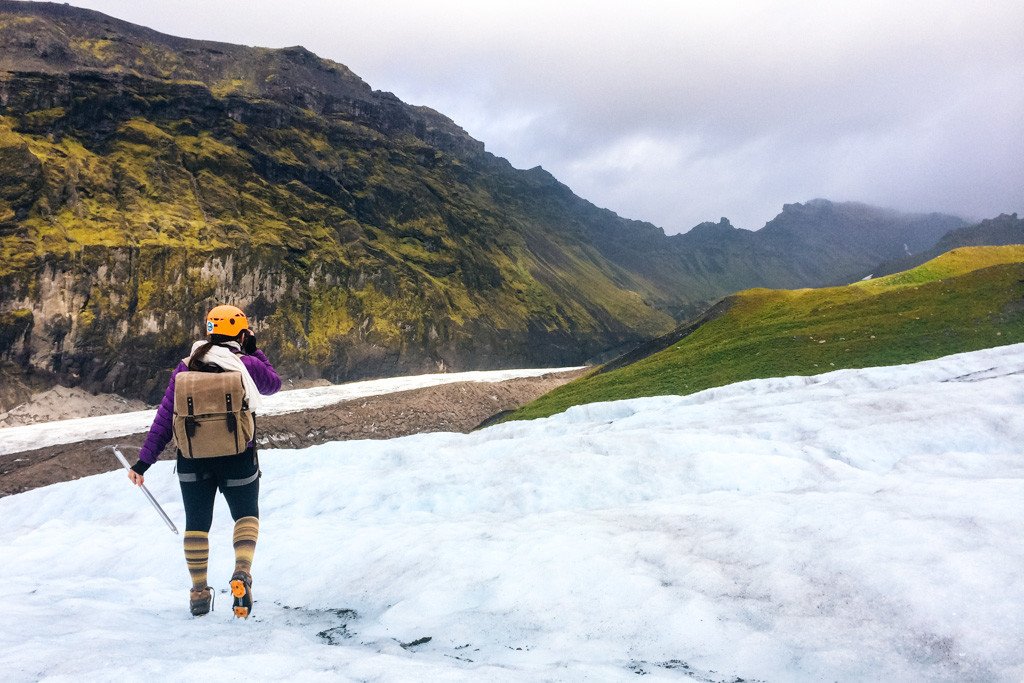 Hiking on a glacier in Iceland with my ONA bag.
ONA – Camps Bay Backpack
I was drawn to ONA by its feminine-yet-practical range of bags. They utilize premium leather, canvas, and brass hardware to create timeless designs. In other words, these are seriously high quality products and I basically want every single one of them!
Many of their bags are stylish enough to work with most any outfit a girl could fashion, which is SUPER rare for camera bags. I'm still lusting after The Bowery, which is a stunning leather messenger bag, but at the time I was looking for a bag that could hold a lot more gear so I went with the Camps Bay Backpack.
And boy, can this bag fit just about everything you need for a shoot or trip. The bulk of the backpack contains padded dividers which you can move or remove depending on how you want to arrange your gear. There's also a top section where you can stash any extra items, and a laptop slot which is accessible through it.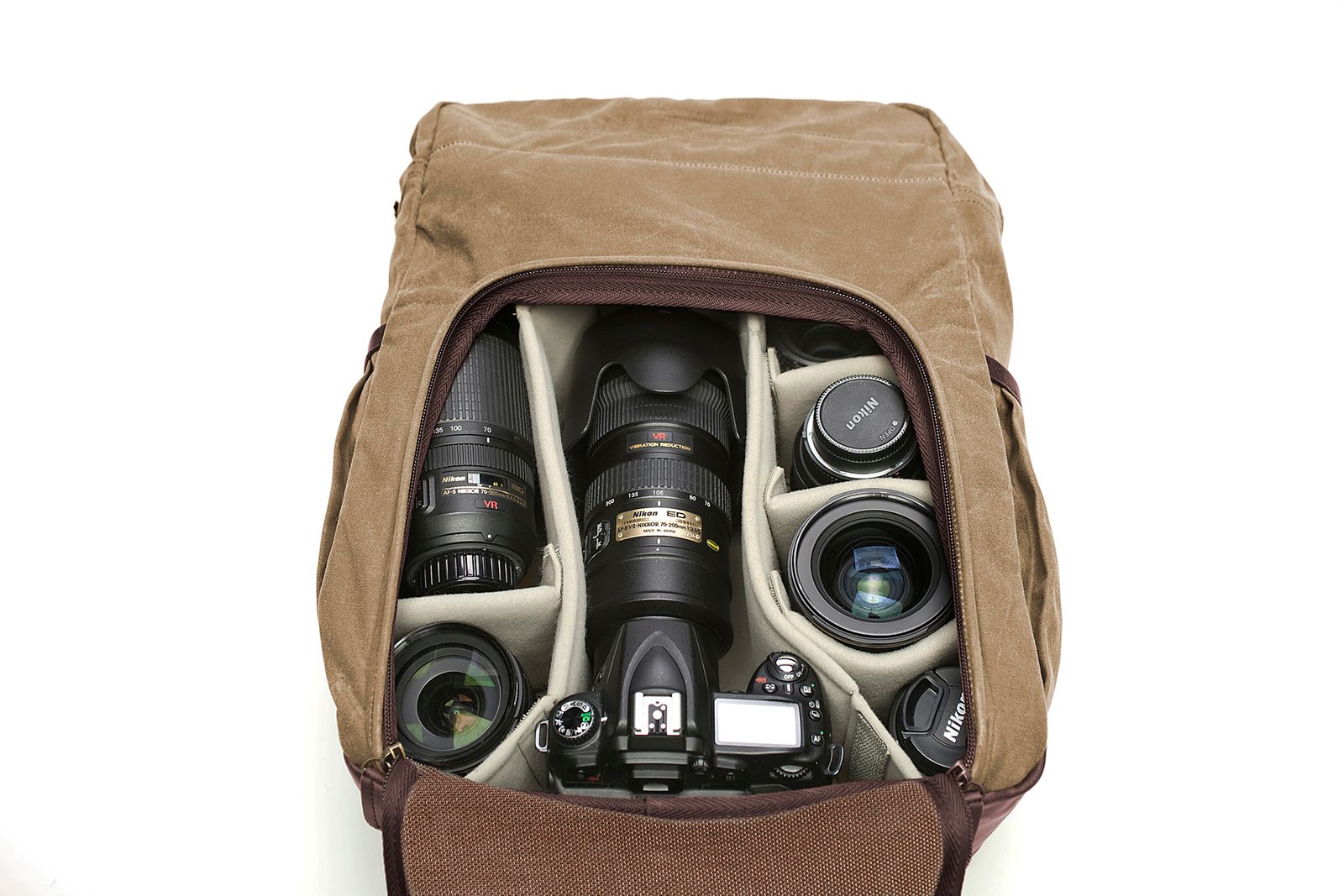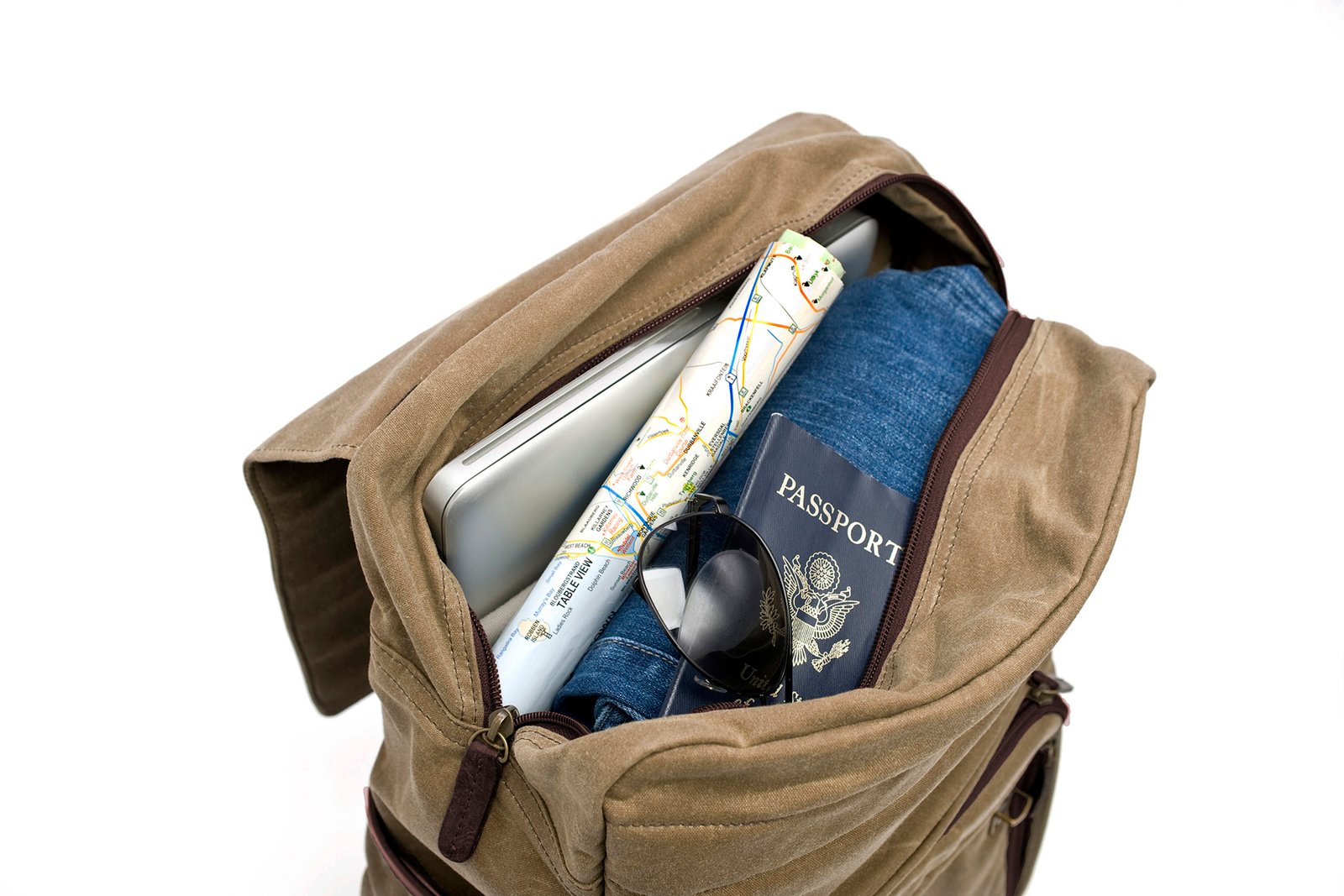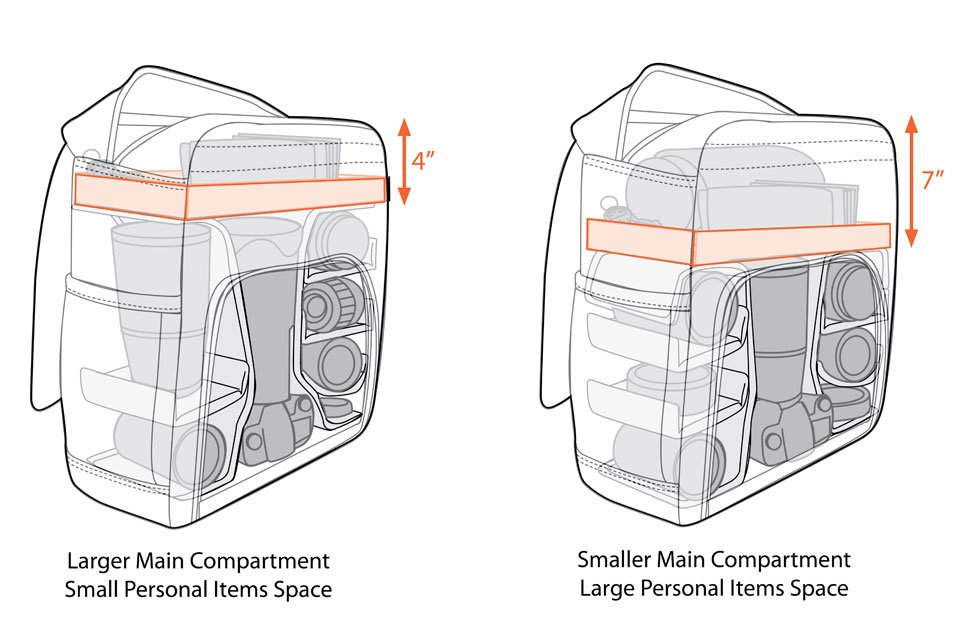 Photos via ONA.
I'm a little torn about the Camps Bay backpack, though. It is beautiful and fits so much inside, but unfortunately it's just such a pain to carry and to access items from. You definitely have to take the pack off your back in order to grab anything out of it… but the worst part is that you have to unbuckle and flip up the main flap of the bag in order to access anything inside. It's quite tedious. What's more, the bag hurts my shoulders and back so much when I'm carrying it around because there's nothing to help with weight distribution.
CLICK TO BUY THE CAMPS BAY BACKPACK BY ONA BAGS
Things I love:
There are so many padded compartments inside the bag for storing lenses, camera bodies, and accessories – and better yet, they're all adjustable.
The two side pockets are great for storing snacks and a water bottle, but they're a bit tight.
That you can fit a camera with a 70-200mm lens attached to it inside this bag.
The quality/aesthetics.
Fits perfectly beneath the seat on an airplane.
Things I'm not thrilled about:
This bag is NOT comfortable to wear if you have more than a camera and lens inside. Any added weight will have the straps digging into your shoulders, and there's no way to adjust the weight distribution to take the load off them.
It's a bit annoying having to unhook and lift up the flap that covers the front of the bag whenever you want to unzip the top compartment, which you must do in order to insert/remove your laptop. This makes airport security a bit of a nuisance: I don't want to have to unhook-lift up-unzip-pull out my laptop and then put it back after screening, that's just too many steps.
There's not really a smooth way to carry a tripod with this bag.
Best suited for:
When you want to store all of your gear in one bag, but don't plan on carrying that bag for too long (e.g. a road trip)
When you want to look hip, or want a bag that works with a more girly outfit
CLICK TO BUY THE CAMPS BAY BACKPACK BY ONA BAGS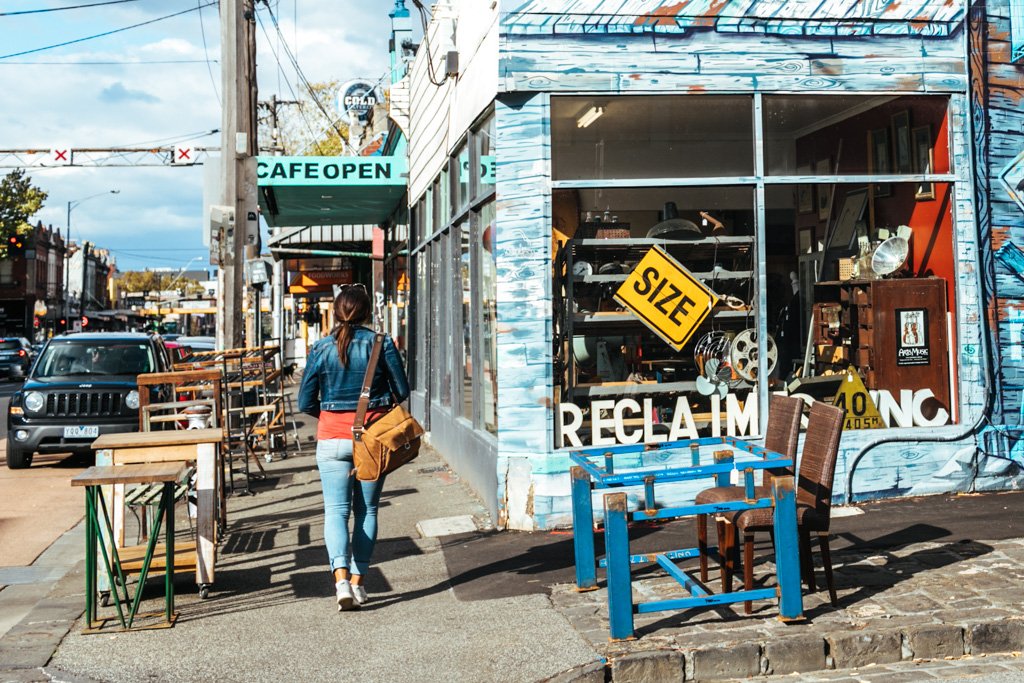 Rockin' my Peak Design bag in Melbourne.
Peak Design – Everyday Messenger
In search of something I could actually walk around carrying with my camera inside (a small request, methinks), I stumbled across Peak Design: more specifically, their Everyday Messenger Bag. This bag comes in two sizes, 13" or 15"- I went with the larger size to accommodate my 15" laptop.
This canvas bag is just so functional! First of all, for the obvious fact that it's so easy to grab items out of a bag that you're wearing cross-body (vs. having to take a backpack off your back in order to take anything out of it). But more importantly: this bag has so many different pockets and attachment cords; the padded dividers are adjustable; the straps can be moved around in order to move some of the weight off your shoulder (like bike messenger style); and you can even attach a tripod to it! This bag does just about everything you could ask of a camera bag, while not being too bulky or cumbersome.
I didn't realize until after the fact that this particular bag was designed in partnership with Trey Ratcliff, a photographer I used to follow on Flickr in my very early photography days, who's basically the pioneer of HDR photography. Pretty cool, right?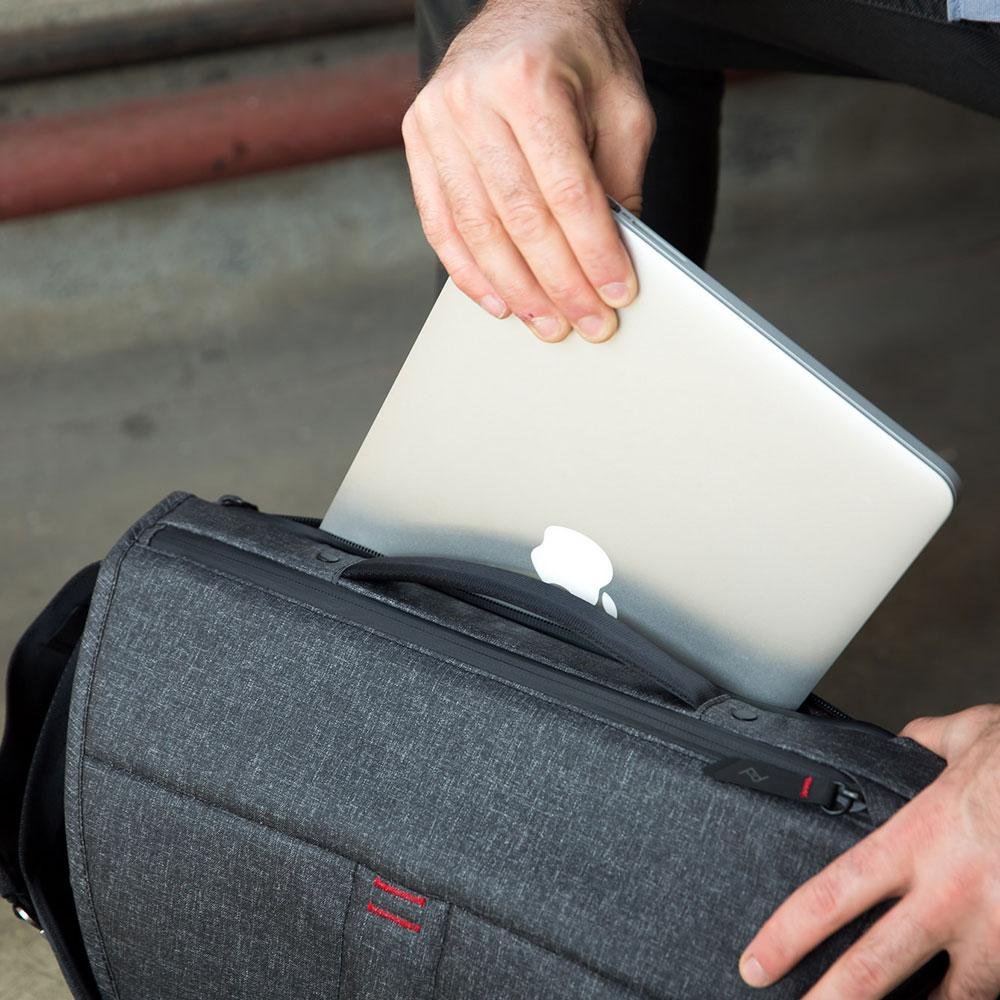 Photos via Peak Design.
Oh, and Peak Design also makes a bunch of cool photo accessories, my favorite of which is the Capture Clip. I attach this to the strap of my pack when I'm hiking and my camera clips right into it, making it super quick for me to grab when I want to snap a photo while on the trail. I can't even tell you how much this little thing has revolutionized how I shoot while I hike – it's an absolute must if you take your SLR camera on hikes. You can attach it to the strap of the Everyday Messenger, but I think it makes more sense to use it on a backpack strap instead because the camera is pretty quick to access from inside the messenger already.
CLICK TO BUY THE EVERYDAY MESSENGER BAG BY PEAK DESIGN
Things I love:
How you can slide a tripod into the top flap of the bag for easy-breezy carrying.
The bike messenger clip, which allows you to take some of the load off your shoulder and onto your torso.
The side pockets are surprisingly handy. I love sliding my iPhone into the front pocket for easy access.
The 15" bag fits all the camera gear I tend to travel with (though would not fit my entire kit) as well as my 15" laptop, which is quick to remove at airport security via just one zipper.
Fits perfectly beneath an airplane seat.
Things I'm not thrilled about:
It's a bit masculine-looking and doesn't always work if I'm dressed up.
Sometimes I find it just the *slightest* bit too small for my liking. Like, it fits most everything I need, but occasionally I'll want to carry an extra layer or maybe a coffee keep cup and the bag is just too full to carry comfortably.
Best suited for:
City wandering
Carrying some, but not all, of your camera gear, along with a few other things (e.g. camera, 2 lenses, wallet, water bottle, kindle)
CLICK TO BUY THE EVERYDAY MESSENGER BAG BY PEAK DESIGN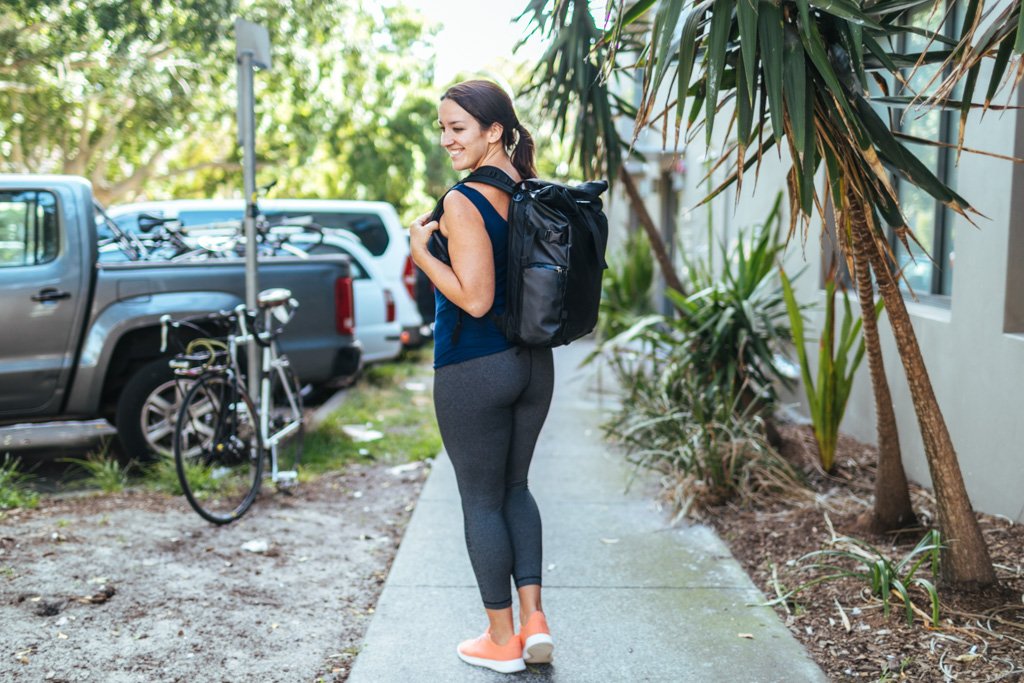 Using my WANDRD bag on a typical day around Bondi.
WANDRD – PRVKE Pack
And now, the latest addition to my camera bag collection: WANDRD's PRVKE pack!
I was really eager to get my hands on one of those trendy roll top bags, and I've gotta say, the PRVKE is pretttttty sexy. Made with waterproof tarpaulin and nylon, this bag does just fine if you happen to be caught in the rain with it. It's kind of like a cross between a bike messenger bag and a dry bag, but much more stylish. The bag comes in two sizes, 21L and 31L – I opted for the 21L because I wanted something that felt more like a day pack.
Though I got this bag to use for carrying camera gear and potentially to use on day hikes, it's been working super well as an everyday bag. I often pack my gym clothes, laptop, an extra layer in case it gets cold, and sometimes a camera and it's all I need for a day of pilates, work, and a sunset shoot at the beach. I love how you can expand or collapse the top section depending on how much space you need: you can use it as a small backpack when the top section is rolled all the way down, or you can unroll it for an extra 5L of space as needed.
If you do want to use the PRVKE pack as a camera bag, you'll definitely want to add on the photography bundle, which comes with waist straps and a camera cube for organizing your camera kit. Note that the 31L bag's camera cube is a bit larger than the 21L bag's cube… so if you want to carry your full camera kit, the 31L is what you want; otherwise, I'd recommend the 21L as more of an everyday bag.
UPDATE (1 YEAR LATER): After over a year of constant use, the PRVKE is my favorite camera bag EVER. I use it daily as a work/gym bag, for hikes, and as my travel carry-on and it excels in every instance.
CLICK TO BUY THE PRVKE PACK BY WANDRD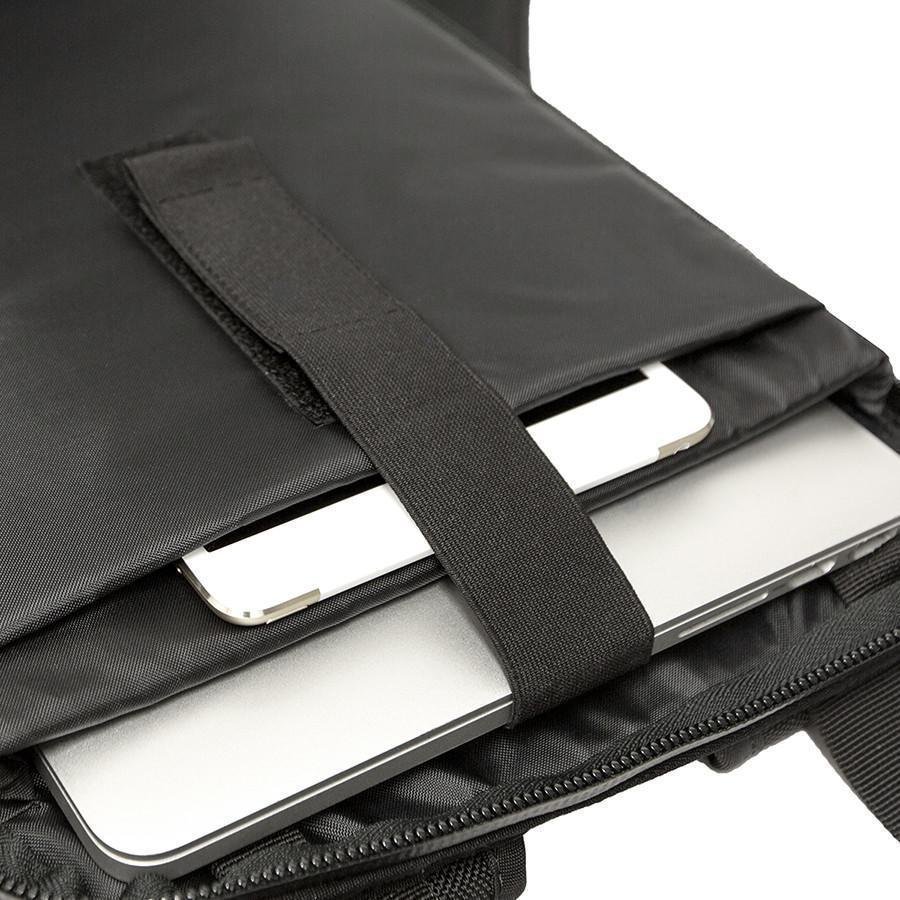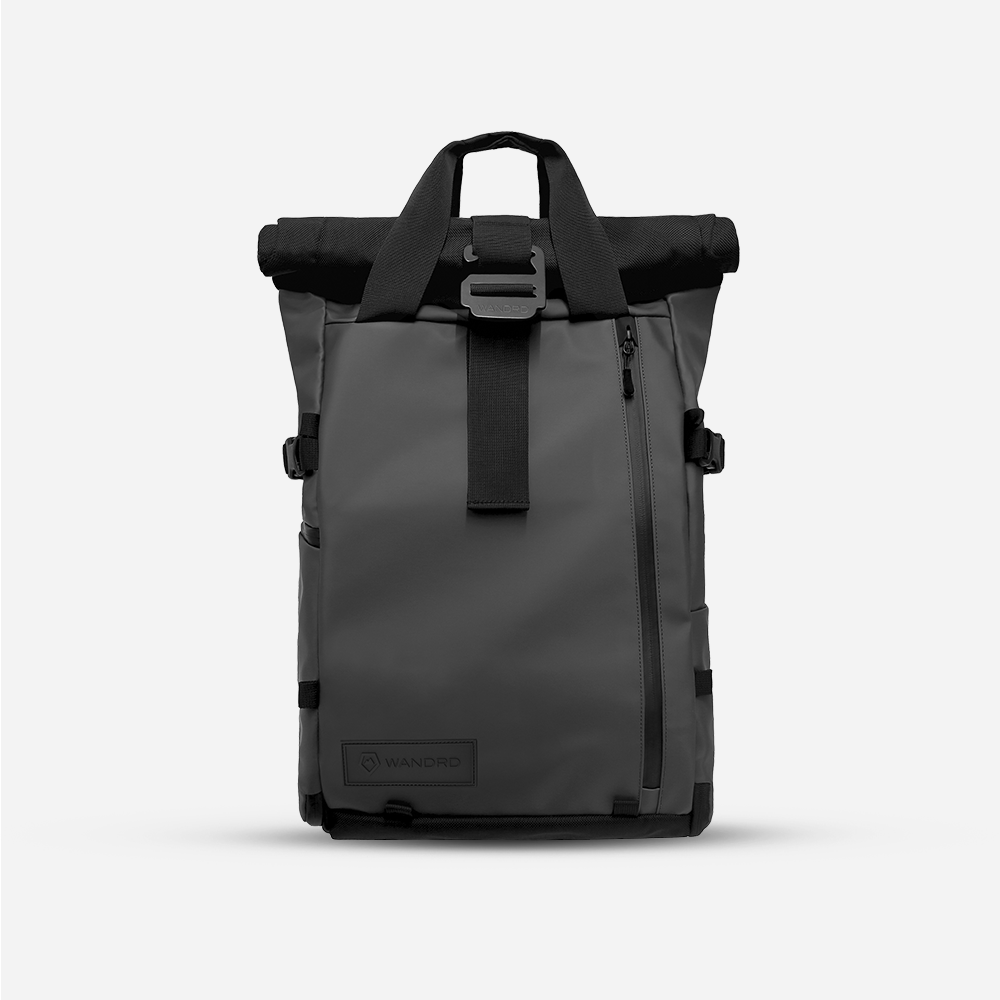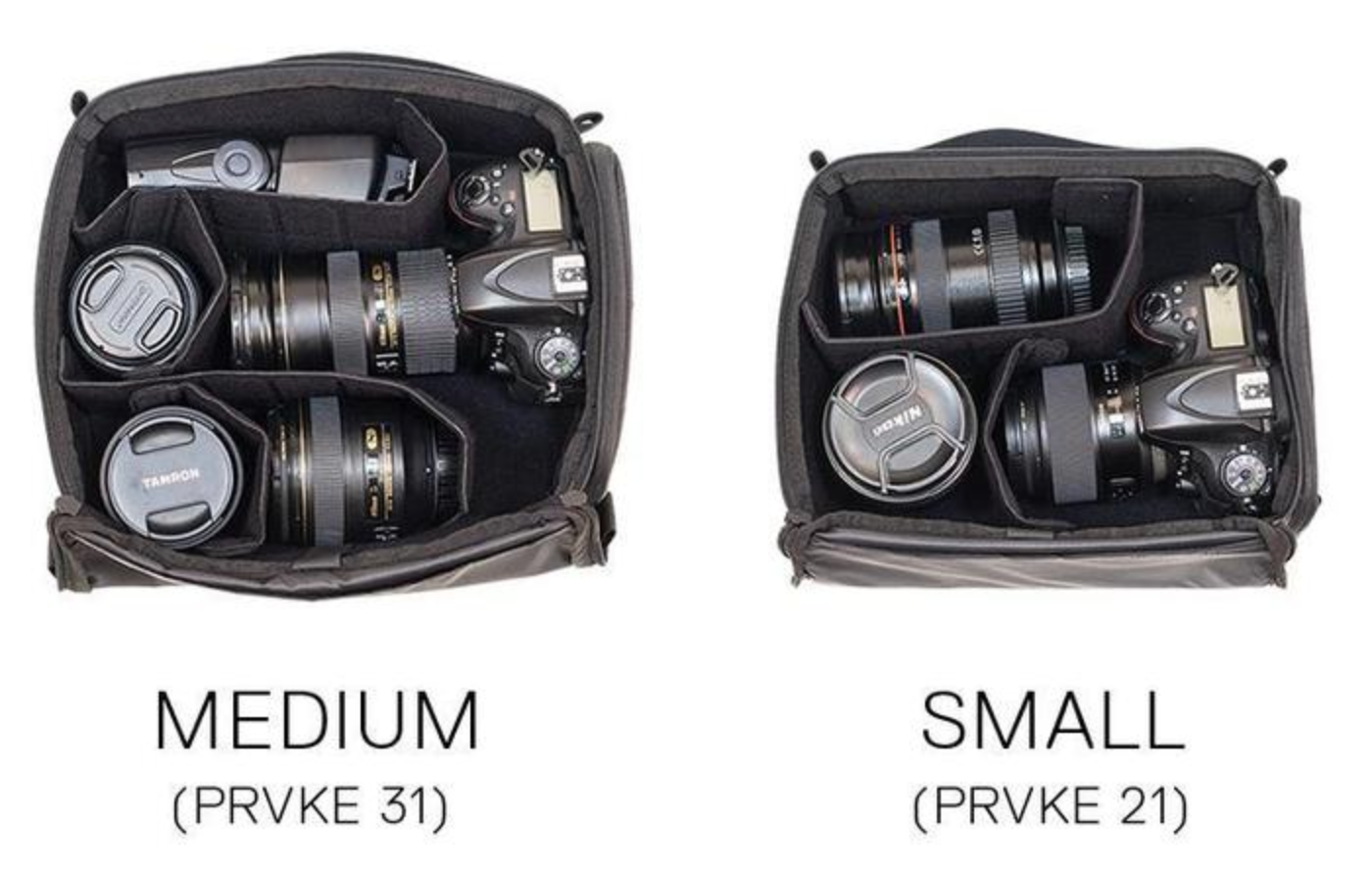 Photos via WANDRD.
Things I love:
It's waterproof.
The elastic strap on one of the pack straps in which you can stick a lens cap while you're shooting. Such a small thing, but makes such a huge difference in my enjoyment of this bag. No more stashing lens caps in my bra, hooray!
That you can make this bag smaller or larger just by using the roll top.
Easy side access to camera without taking the pack off your back.
It's comfortable, rugged, and versatile enough to be used as a day pack for hiking.
The 21L bag fits all the camera gear I tend to travel with (though would not fit my entire kit) as well as my 15" laptop, which is quick to remove at airport security via a zipper.
Fits perfectly beneath an airplane seat.
Things I'm not thrilled about:
It's a bit masculine, but stylish enough that girls can pull it off. My only gripe is that it probably wouldn't work if I wanted to wear it with a girly outfit (like a dress).
Best suited for:
Daily use
City wandering
Day hikes
When you want to carry both camera gear and other things
CLICK TO BUY THE PRVKE PACK BY WANDRD
Thank you to WANDRD for gifting me with a camera bag. Note that I purchased all other items mentioned in this post without the help of sponsorship. As always, all opinions expressed here and elsewhere on this blog are my unbiased own, and are uninfluenced by any gifts or incentives I may receive.
Pin it!