When I studied abroad at Sydney Uni in 2006, I was living in my international student bubble. Sure, I sampled local coffee shops and made frequent trips down to Sydney Harbour, but I didn't often take the time to thoroughly explore many Sydney neighborhoods. Hard to believe I wasn't quite the frolicker I am today!
So even though I lived in the hip student-dense suburb of Newtown for a semester, I rarely ventured beyond the main thoroughfare of King Street where I'd get my near-daily fix of cheap Thai and gelato. But man, has Newtown evolved in the past 9 years – now it's got loads of boutiques, thrift stores, and vegetarian restaurants to tout.
That's all fun if you're willing to drop some cash, but I'm infinitely more jazzed about the prevalence of street art in Newtown now. So jazzed, in fact, that I'm about to smother you with copious photos of it!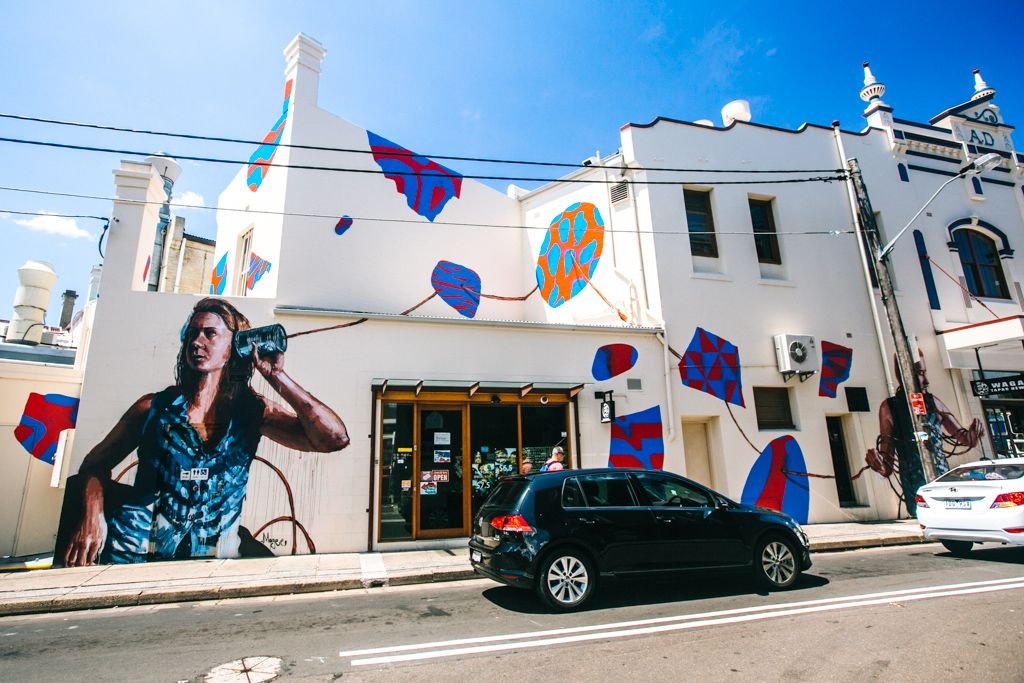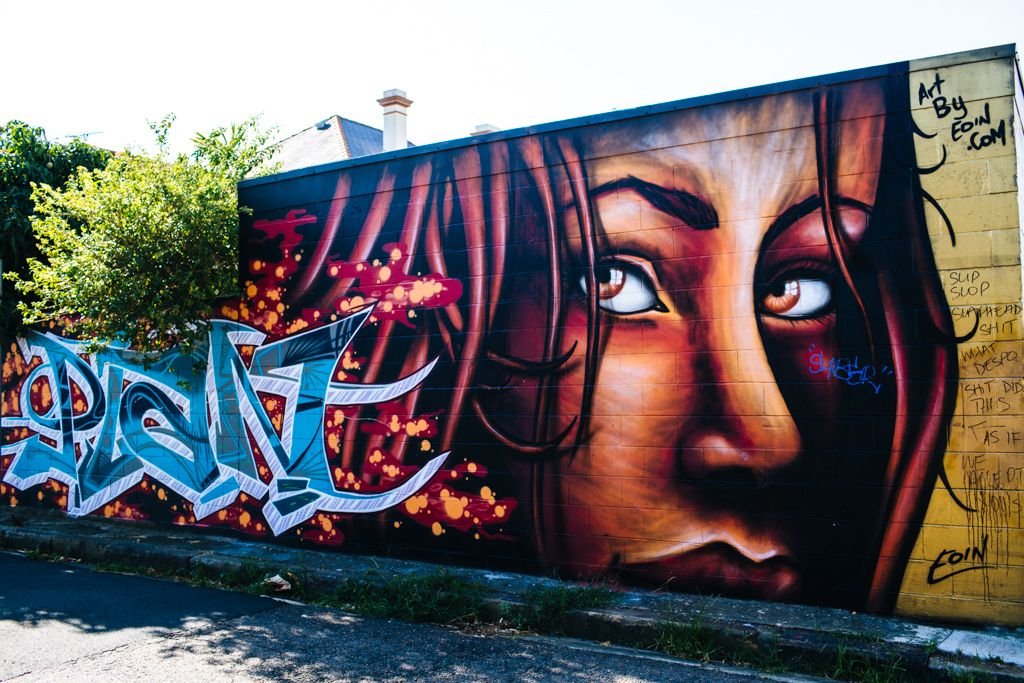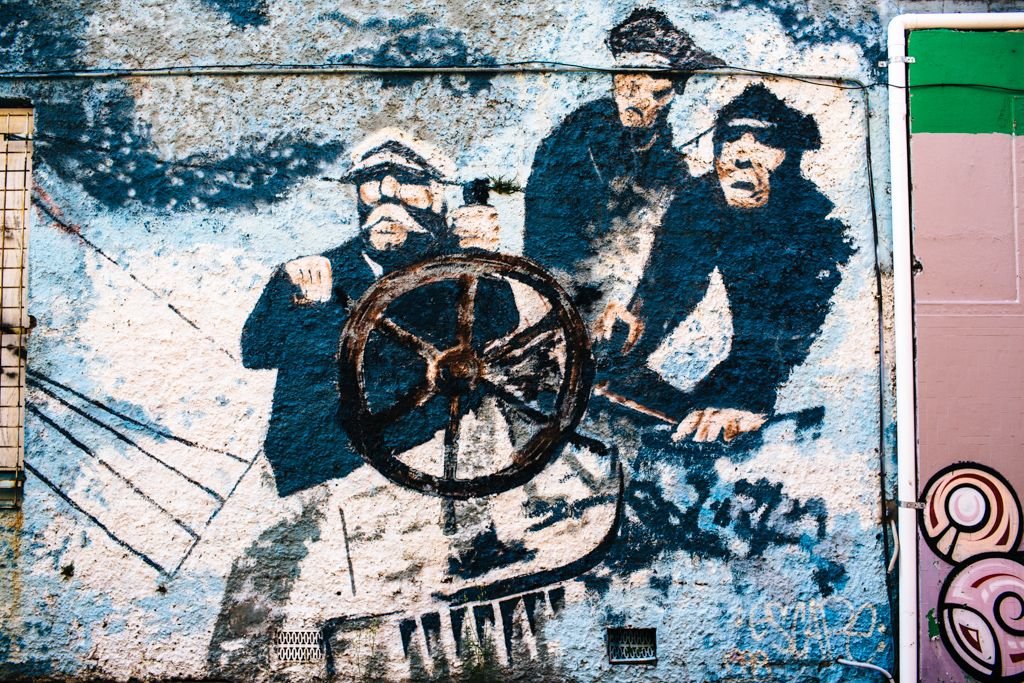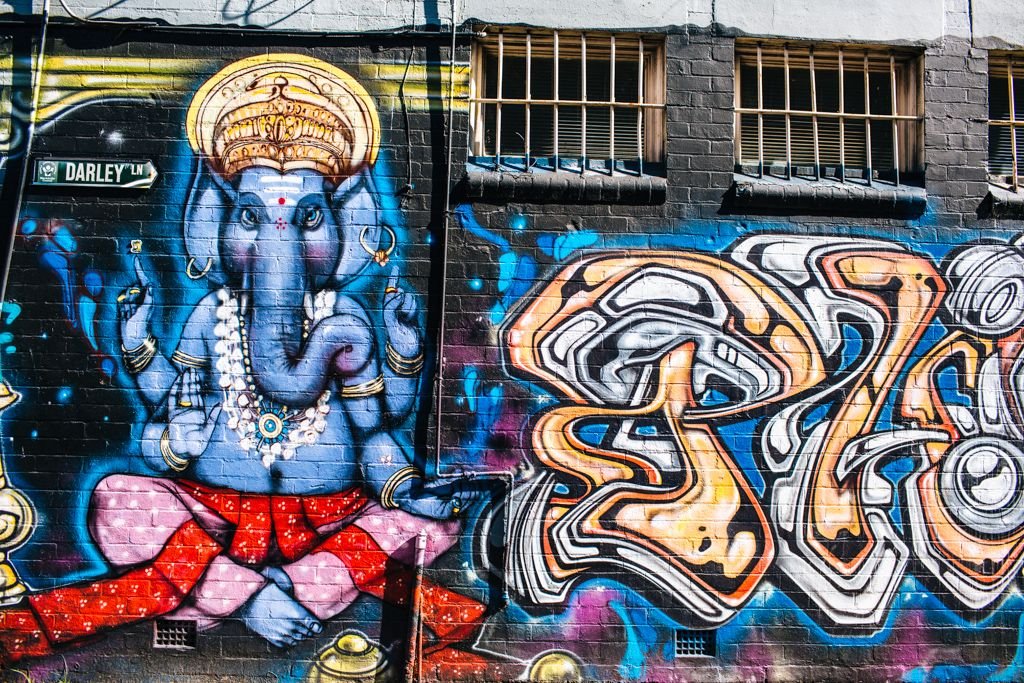 To be honest, street art isn't that big in Sydney. I definitely wouldn't cite it as a city rife with street art like I would New York or Melbourne. But what street art in Sydney does exist, tends to be concentrated in Newtown: particularly the little lanes just off of King Street.
So if you're in Sydney and happen to make your way to Newtown, don't do what I did when I lived there and just stick to the main road – go off and explore the neighborhood! I'd recommend wandering around the Newtown/Camperdown border, where nearly every block has some sort of colorful artwork plastered on fences or buildings.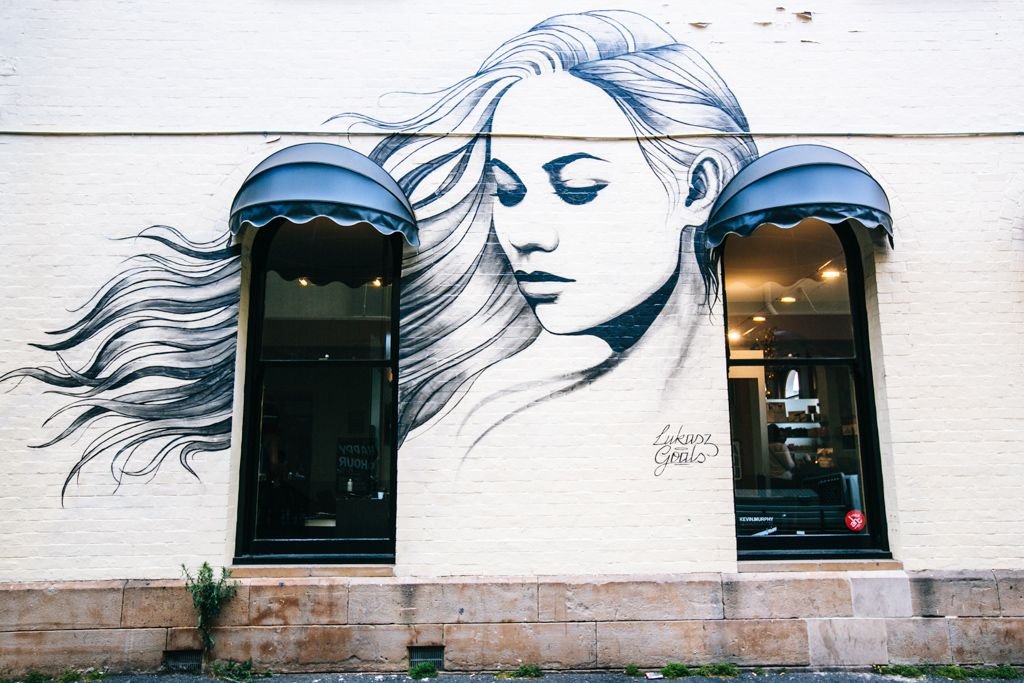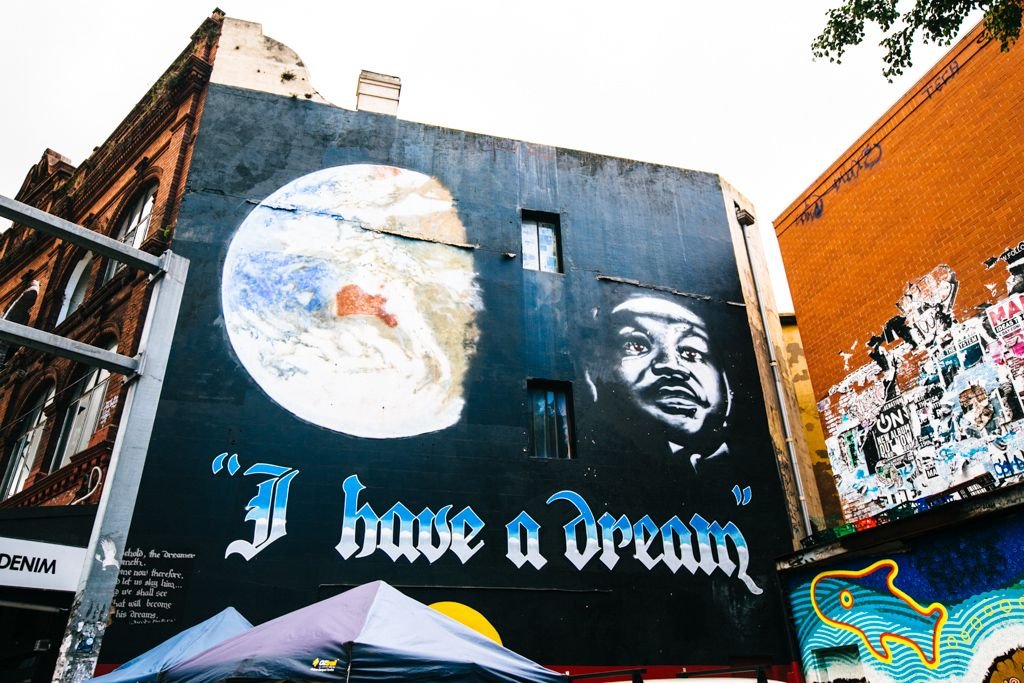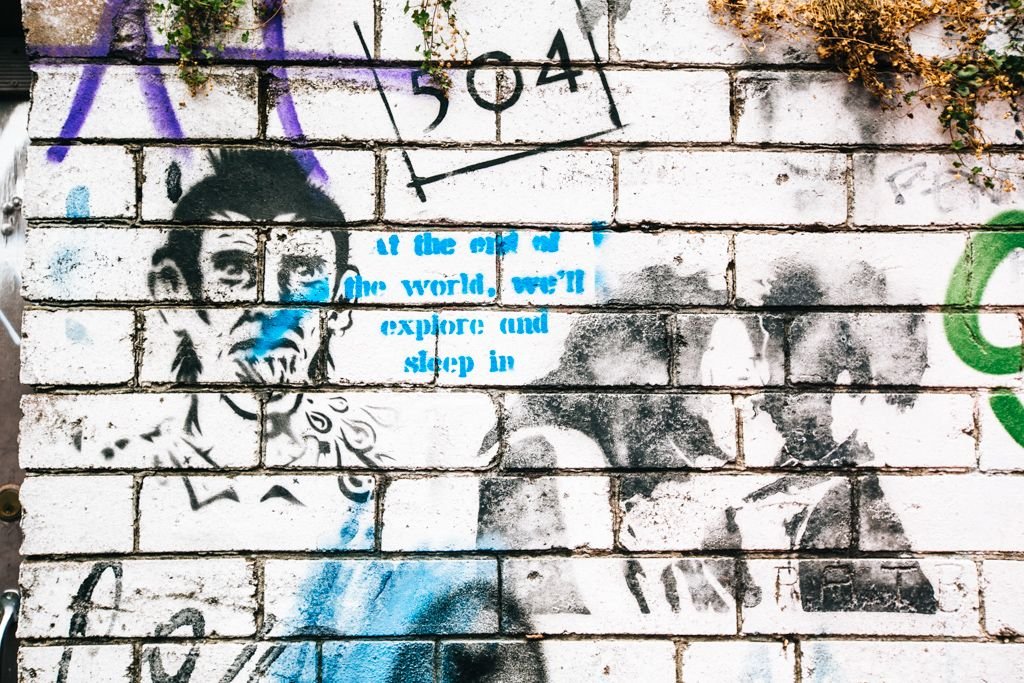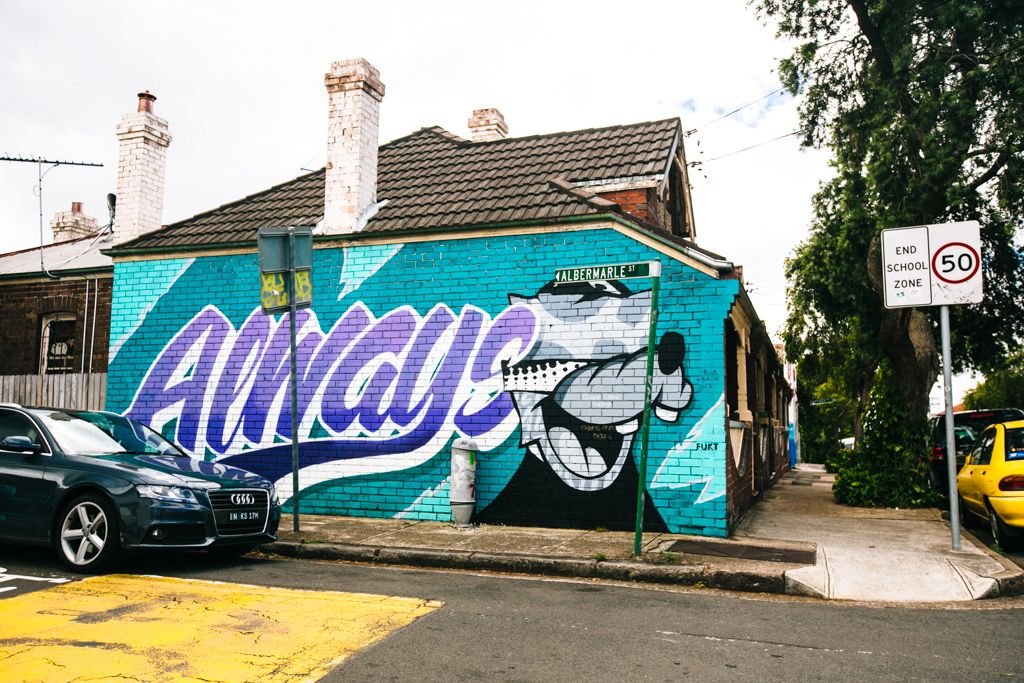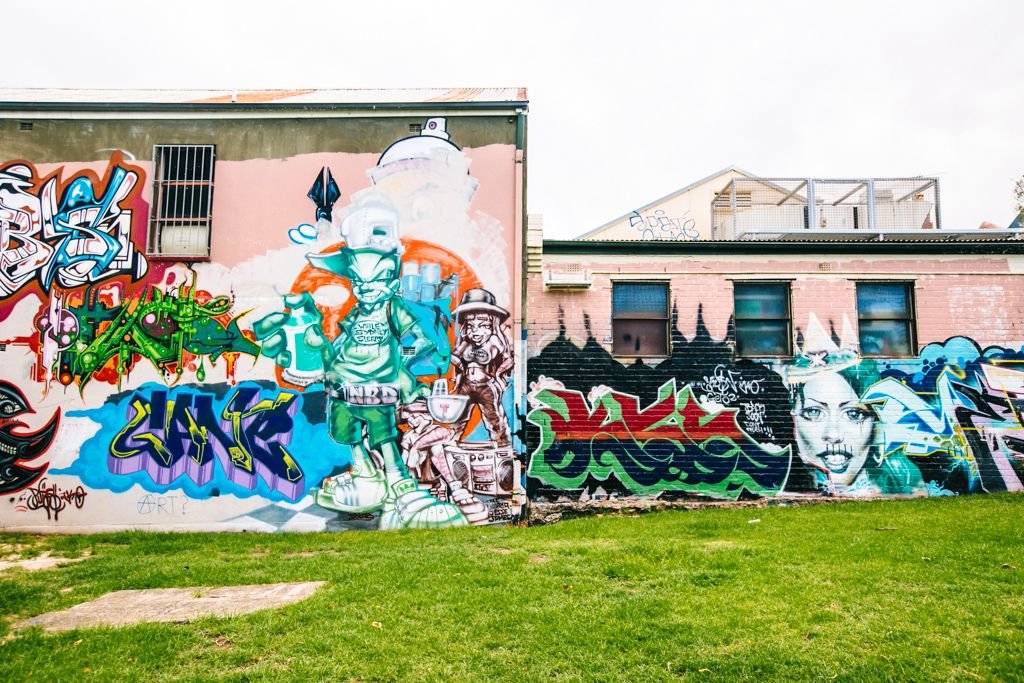 While the street art in Sydney isn't quite as polished or (arguably) impressive as it is in other cities, I really like how it seems to be more unintentionally collaborative here. Rather than finding one massive, awesome work that takes up an entire building wall, you're more likely to spot a few starkly different pieces sharing the same space. You can tell that they were all erected by different artists with different media at different times – yet these individual statements form one colorful collage. Pretty cool, right?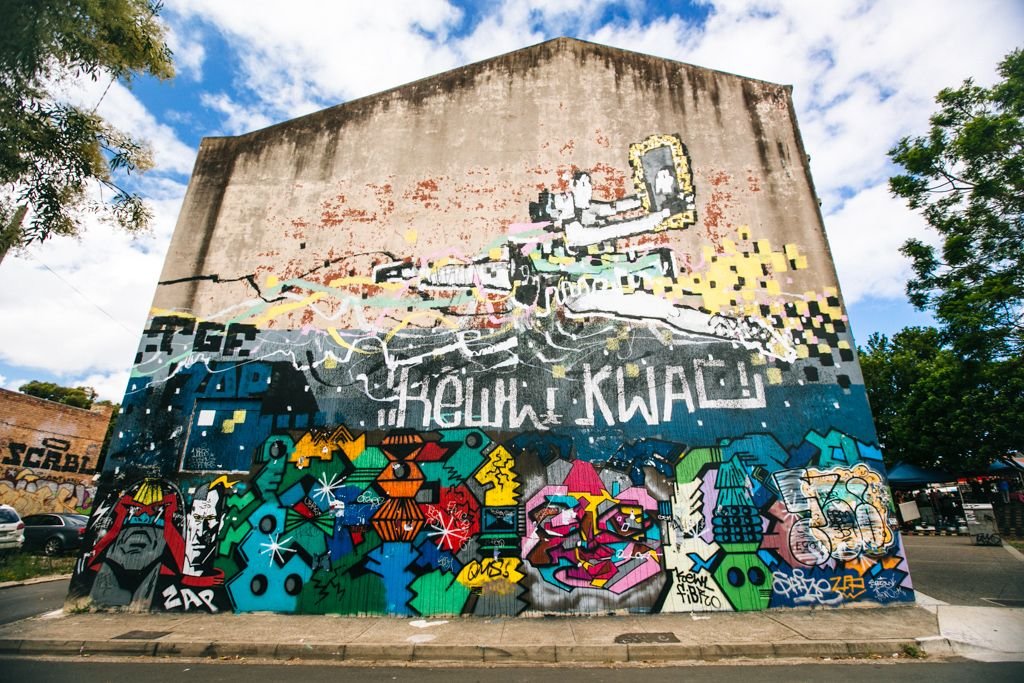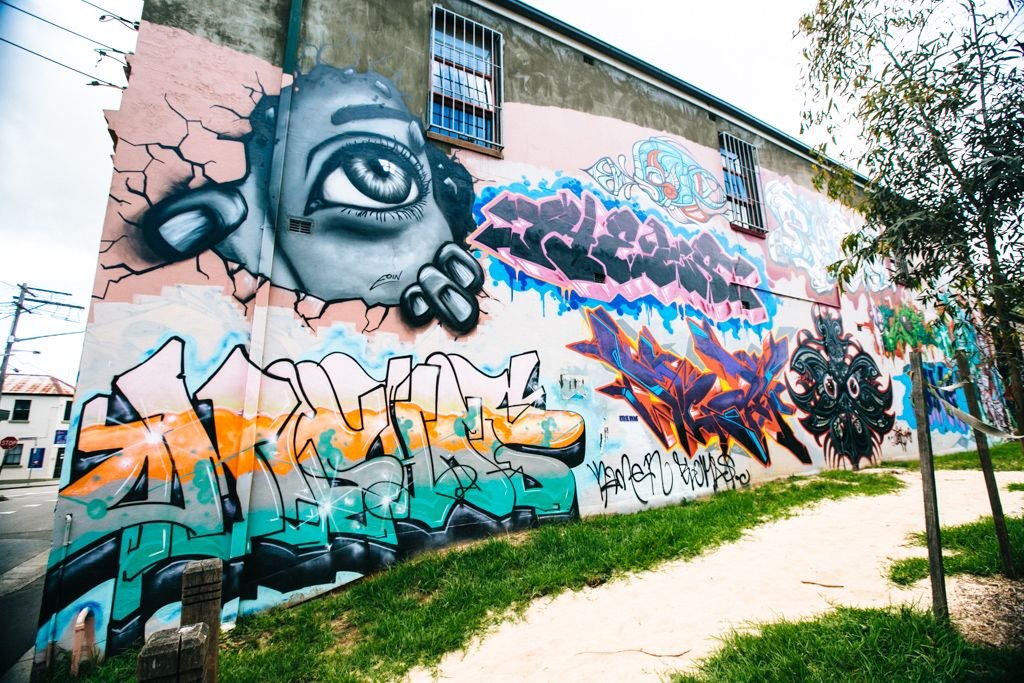 Check out my other street art posts: Brooklyn // Montreal // Chicago // Tulum // Melbourne