In nearly seven years of living in (or in very close proximity to) Williamsburg, I've amassed an impressive collection of photos of the prolific street art in this Brooklyn hood. I've staged many a photo shoot in front of these colorful works of art, usually with me coercing a friend from out of town to "stand there for just a second" while they strike a goofy or badass pose in front of it.
But sometimes I'm the one cheesing for the camera, ahem —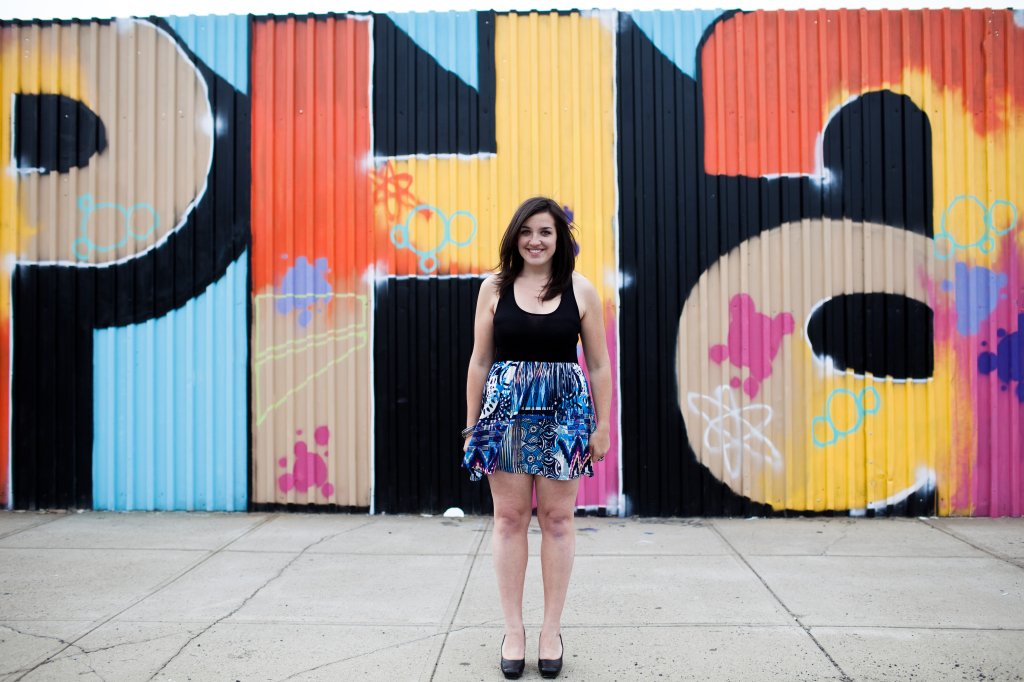 Me in 2011, immediately after getting my hair cut and styled. Why can't it always look this good?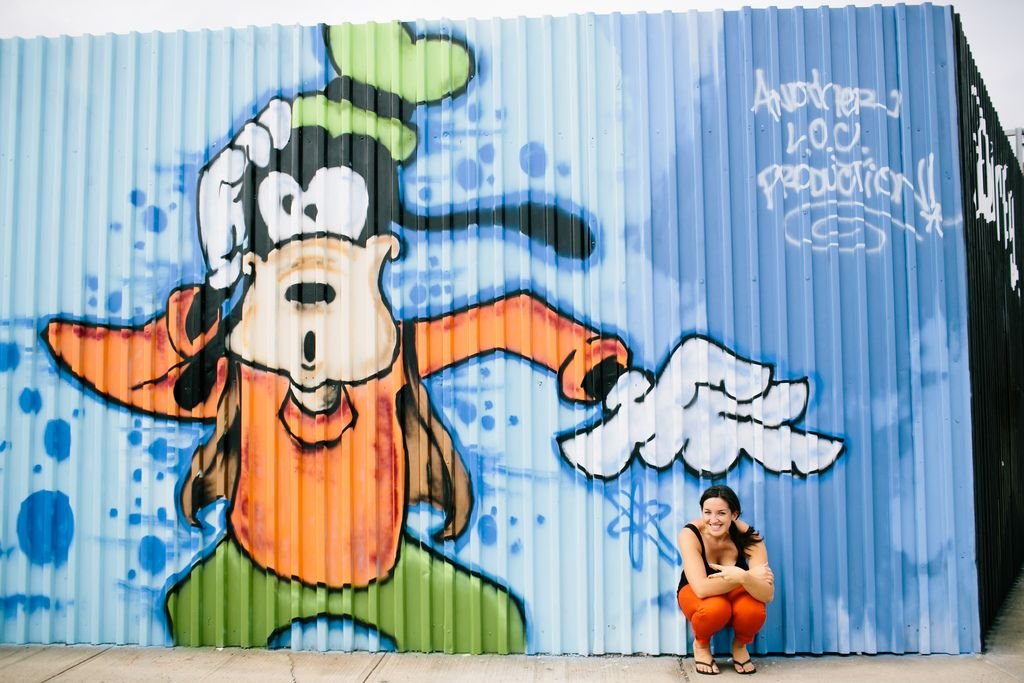 Me in 2012.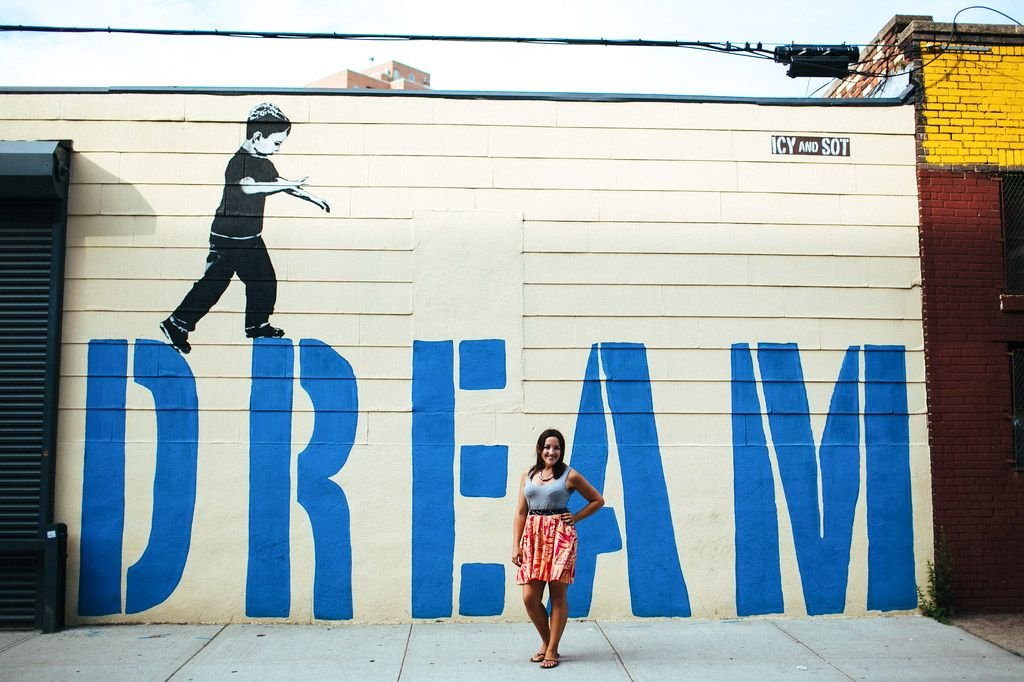 Me in 2013, just after returning from Asia.
But mostly, I just like to wander around Williamsburg on my own, happily stumbling upon new street art.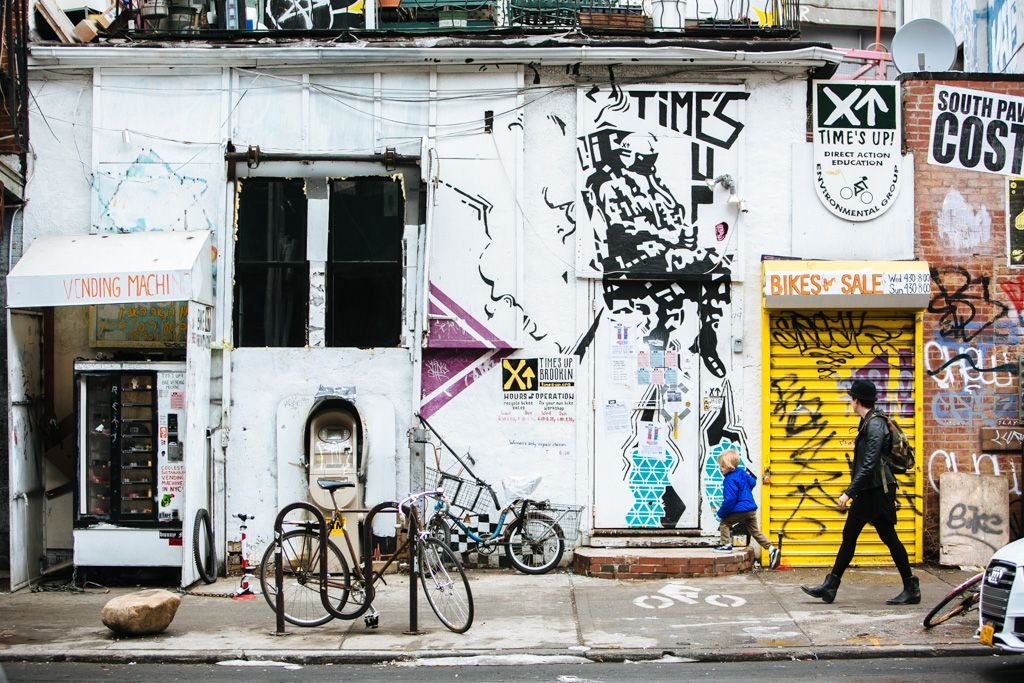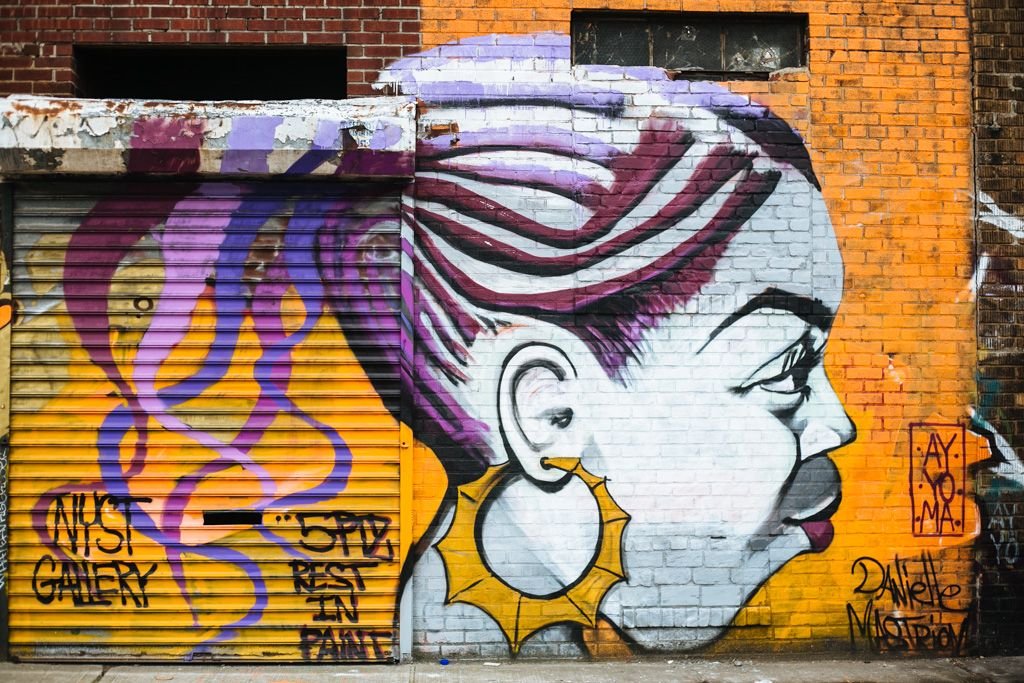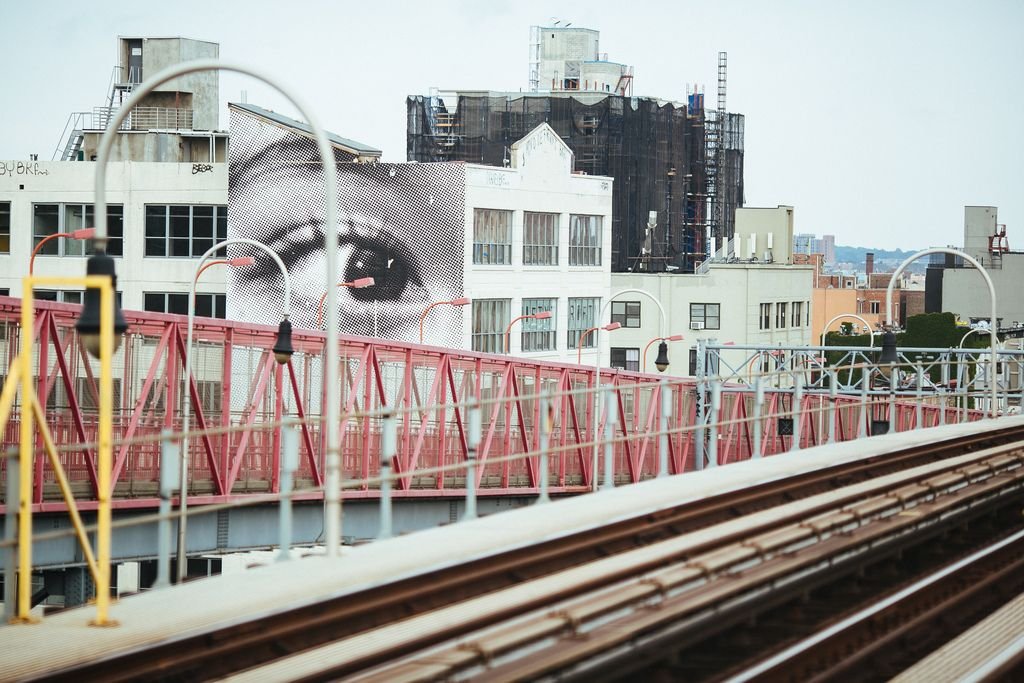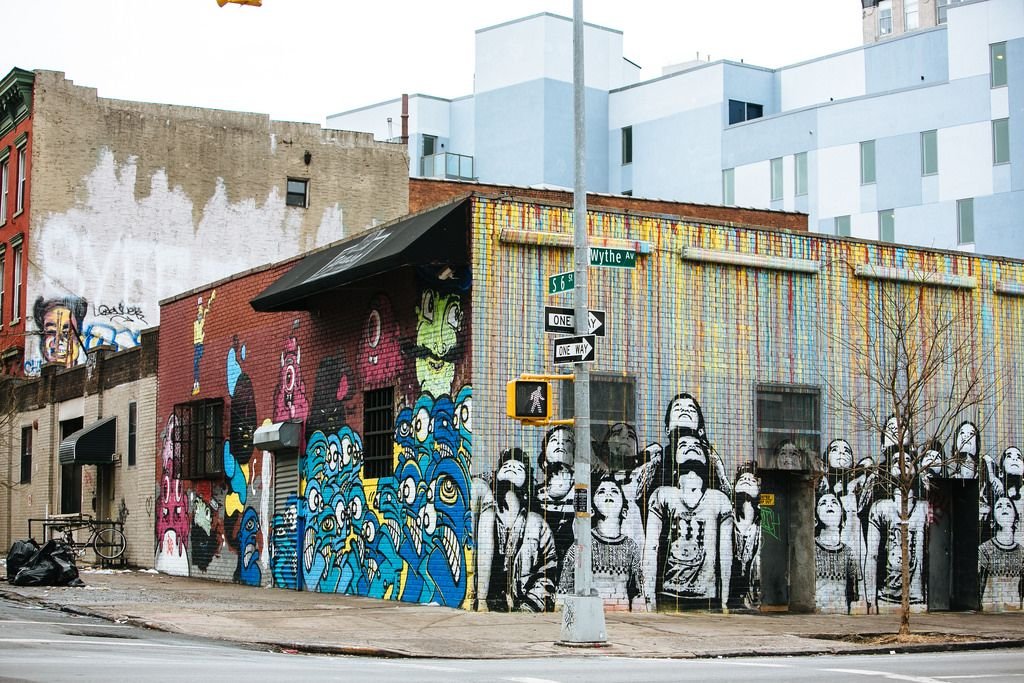 This Nelson Mandela piece stopped me in my tracks on a casual neighborhood walk. It looked so real, like an actual photograph – you'd hardly know it was hand painted! It's since been painted over :(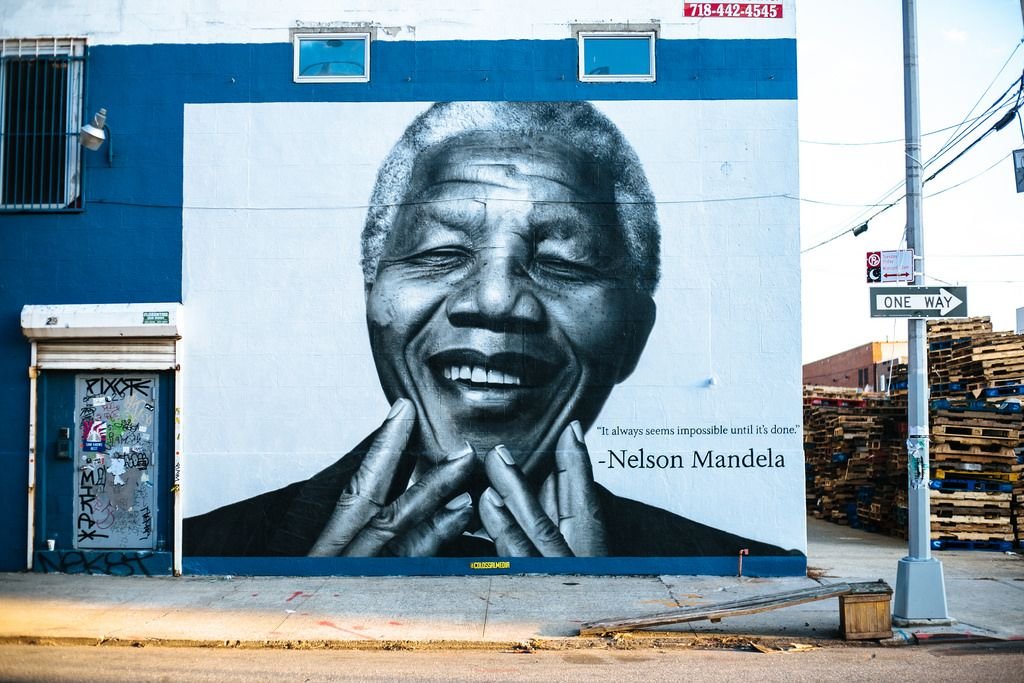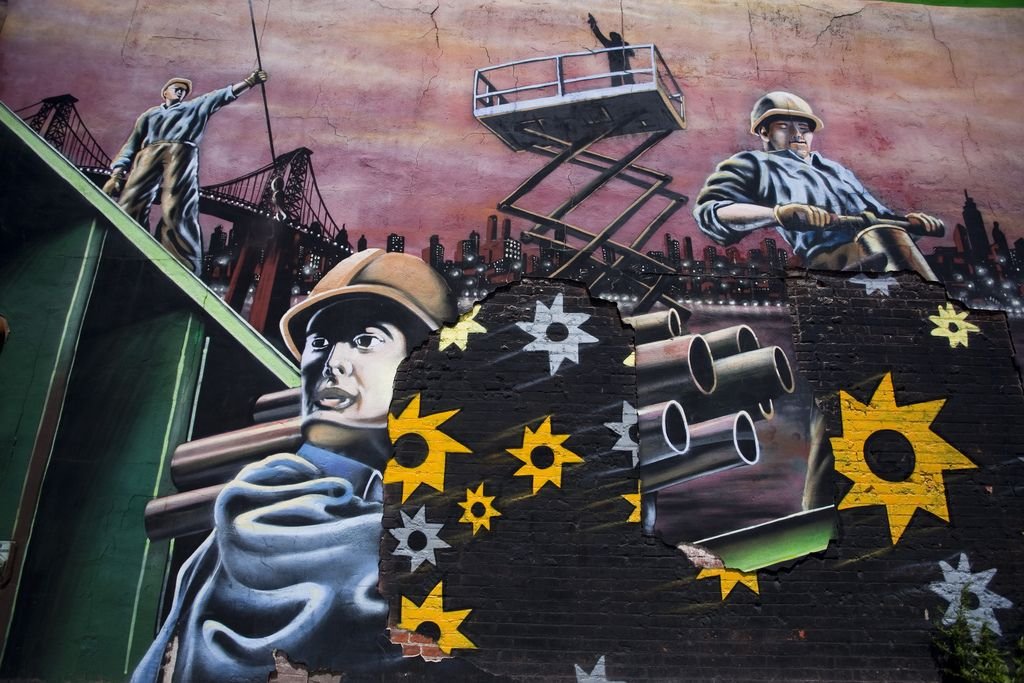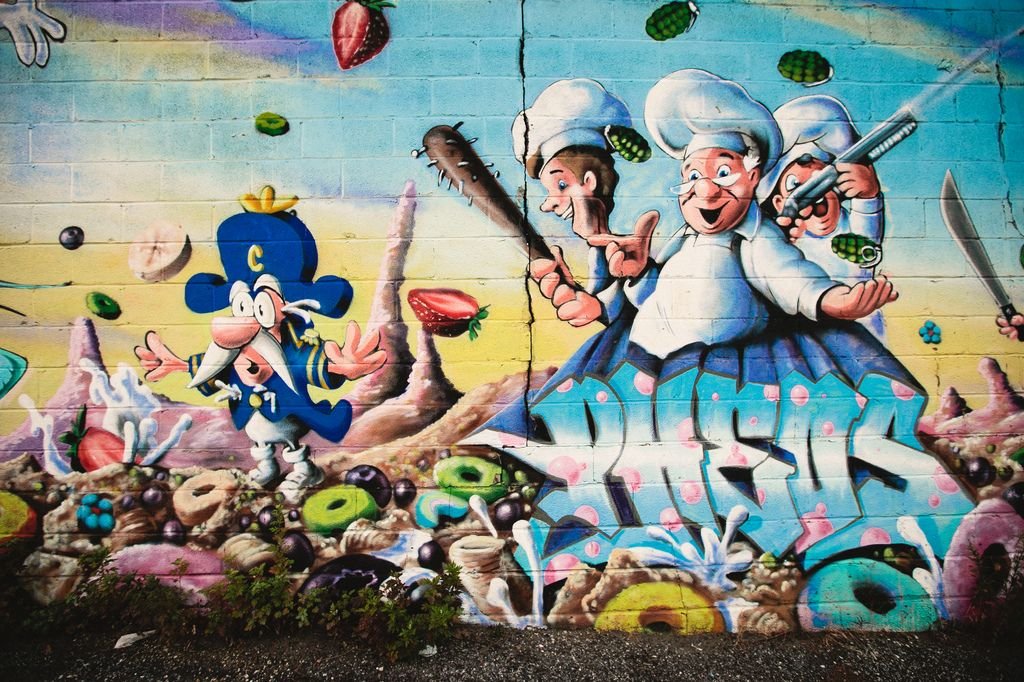 You might be wondering, where exactly is this street art in Williamsburg? Pretty much all over. You can't go more than a few blocks without seeing some kind of art. It even spills out of the neighborhood and across the border into Greenpoint, East Williamsburg, and Bushwick.
Basically, if you want to have the best day ever, just head to North Brooklyn, sample the area's best coffee shops, and go on a hunt for street art – aka what I do here most weekends.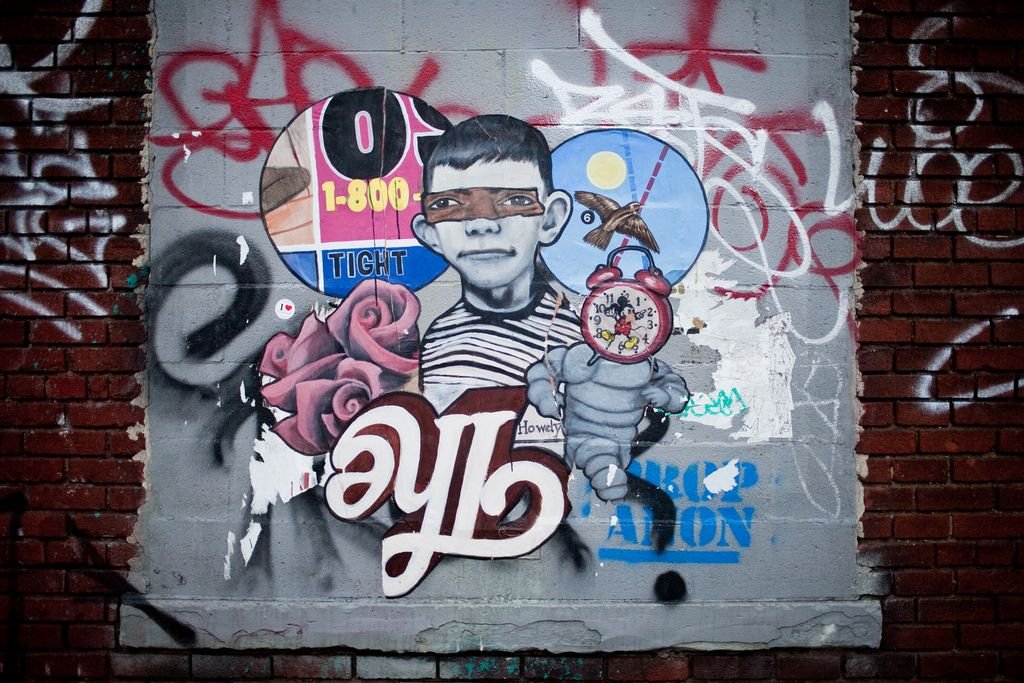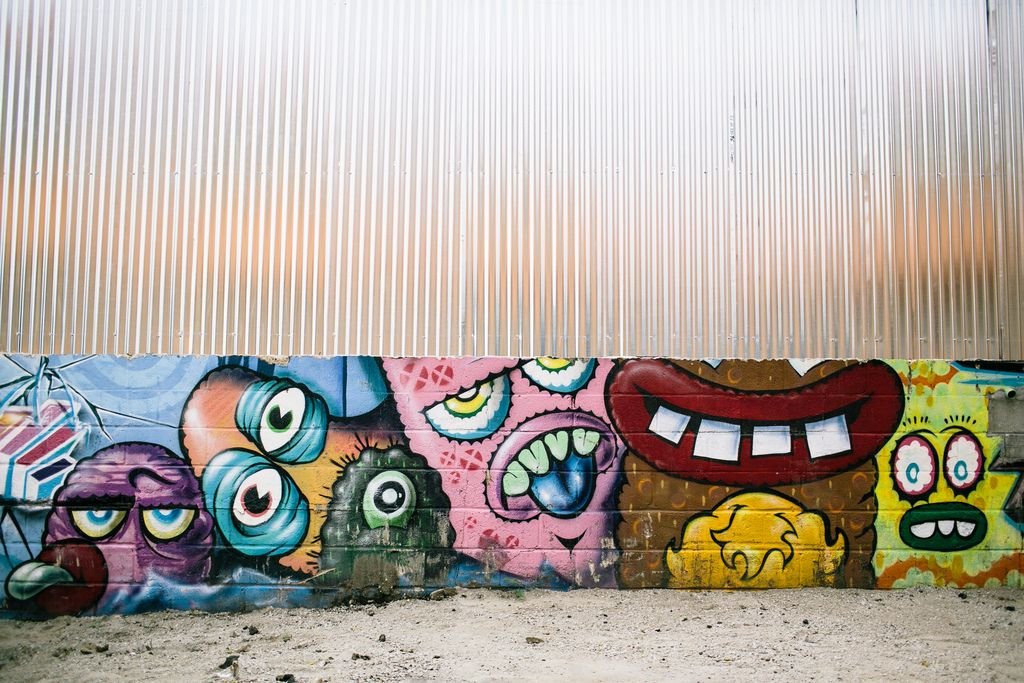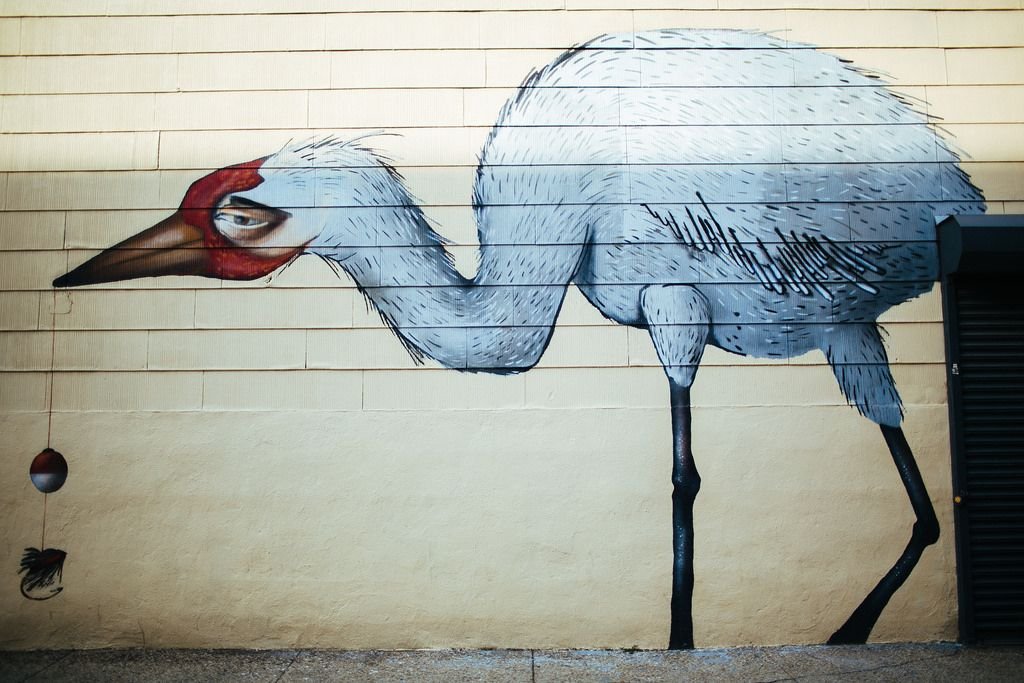 I've photographed this rooftop a bunch of times from the Williamsburg Bridge pedestrian on-ramp. Look at how the graffiti has evolved in just a couple years: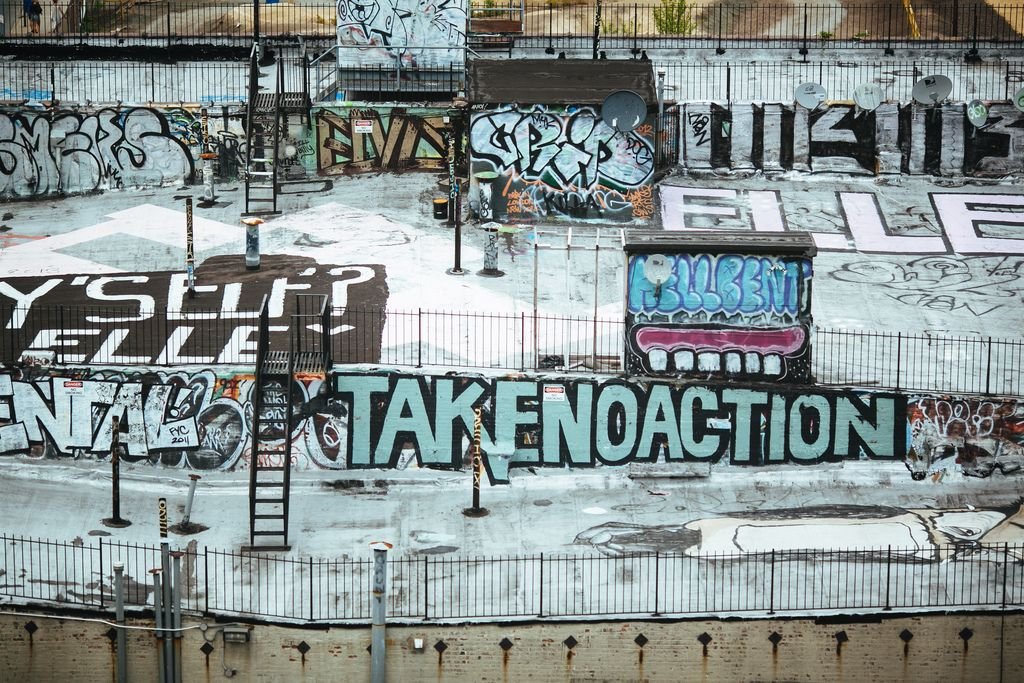 This is pussyham, the counterpart to dickchicken. No explanation needed, methinks. Let's just say they've both gotten around the neighborhood, if yannowhatimean.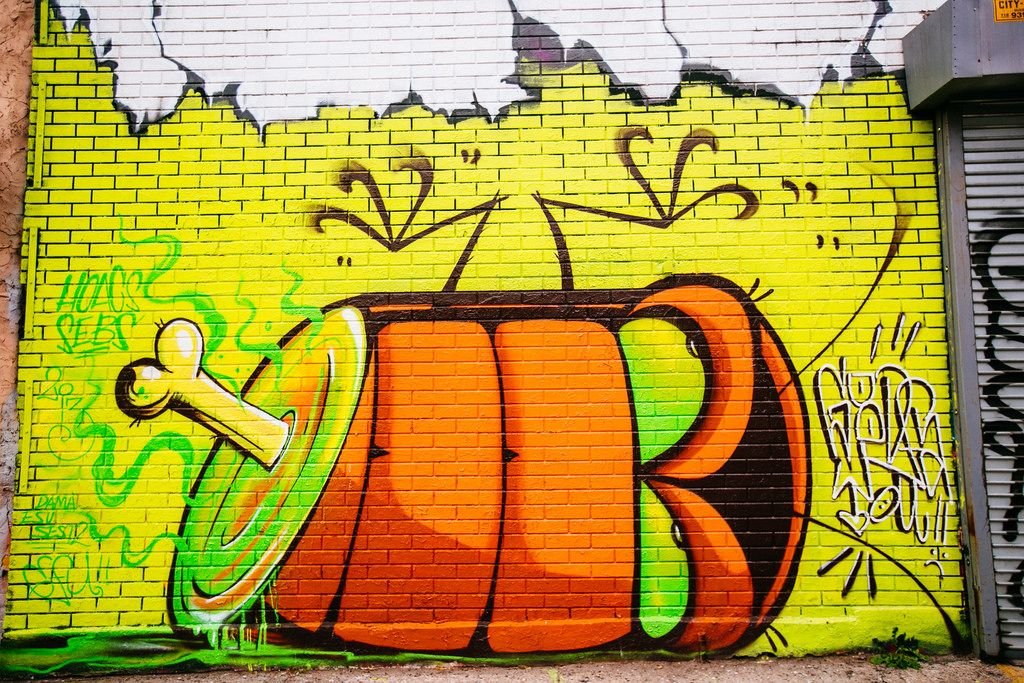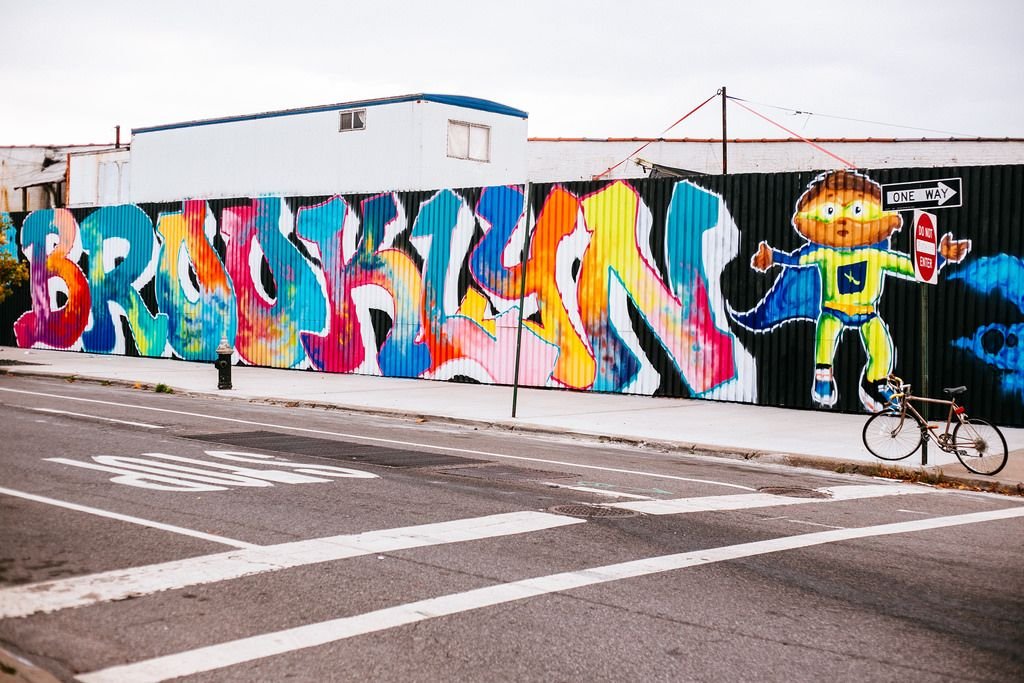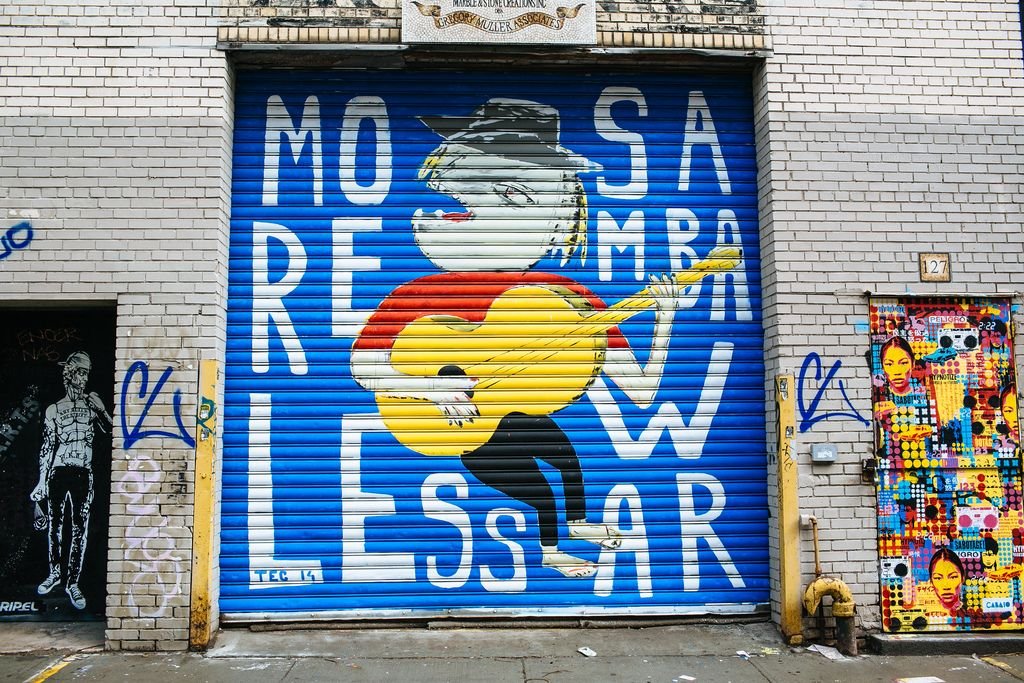 I've really enjoyed watching these walls come together this summer right outside my gym, Crossfit Virtuosity. This isn't even all of it!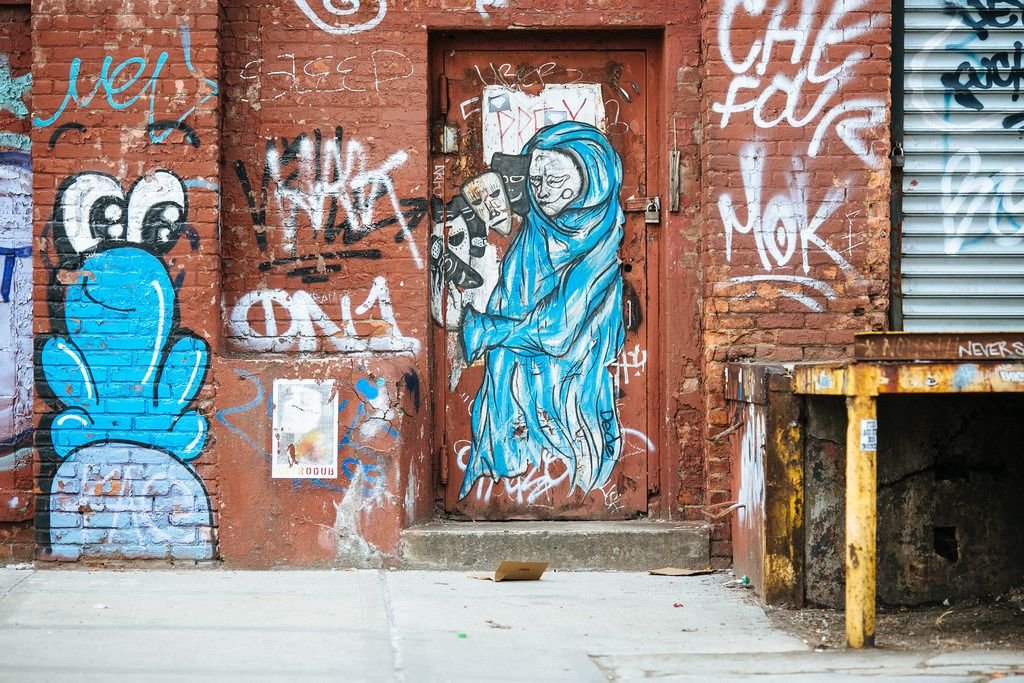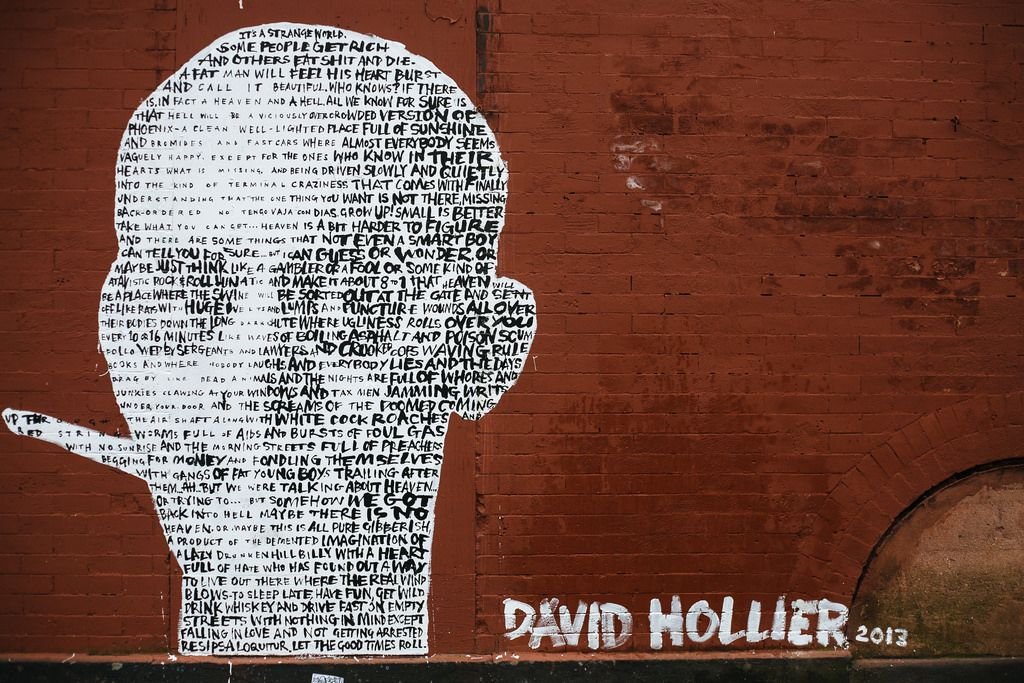 Check out my other street art posts: Montreal // Chicago // Tulum // Sydney // Melbourne
Pin it!