One thing I really love about Sydney (you know, besides its uber-plethora of gorgeous beaches and coastal walks) is that there are several very-accessible day and weekend trip options from the city. For example: for just $4.50 US you can catch a train to Katoomba and quite literally walk into the Blue Mountains. Camping, hiking, canyoning, rock climbing, all this close to the city? Amazing! Or: for around $100 US, you can hop on a bus up to Hunter Valley for the day and embark on a wine tour without having to worry about driving yourself around while boozing.
As my days in Sydney were rapidly drawing to a close, I realized I'd better cool it on all the beach bumming and coastal walking if I actually wanted to see anything outside of the city before I left. I ended up only having time for one last day trip at the end, but I skipped the mountains and the wine in favor of – what else? – more beach!
Getting up to Sydney's Northern Beaches had sat high on my Sydney to-do list for months, but the thought of schlepping up there via public transport and spending 4-5 hours total on a bus kept it from getting crossed off said list. But on our last weekend in Sydney, Anna pulled through and scored us a ride with a local guy she'd met on Tinder (where else?). Off we went to Palm Beach!
Sydney's Northern Beaches
Loosely defined, the Northern Beaches are all the oceanside beaches north of Sydney Harbour, from Manly Beach north to Palm Beach. These neighborhoods are considered to be the northern suburbs of Sydney; beyond Palm Beach begins what's called the Central Coast. (And just for comparison's sake, oceanside beaches like Bondi, Coogee, and Maroubra are located south of Sydney Harbour, in the eastern suburbs)
You might be wondering as I once was, why the bloody hell would you want to go out of my way to go to these far-oft Northern Beaches when you could take a quick bus or train to 100 other closer beaches in Sydney?
In a nutshell: Sydney's Northern Beaches have a much different feel to them. They are gorgeous and seemingly untouched, with massive rocky headlands, killer surf, and hardly any tourists or crowds. The towns have one main street running through them and are largely populated by affluent families in sizable homes.
I don't know about you, but that's more than enough for me to deem it worth the effort of getting there!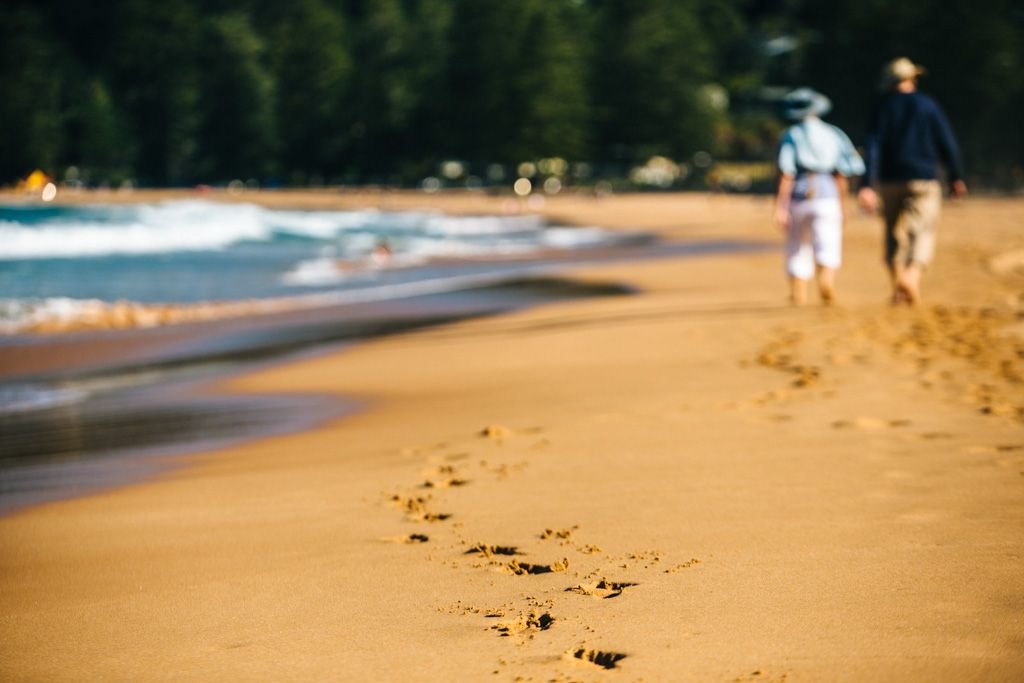 Palm Beach
We figured we'd start at the northern-most point at Palm Beach and work our way down to some of the other Northern Beaches. But Palm Beach charmed the pants off us so much (quite literally) that we ended up staying there all afternoon.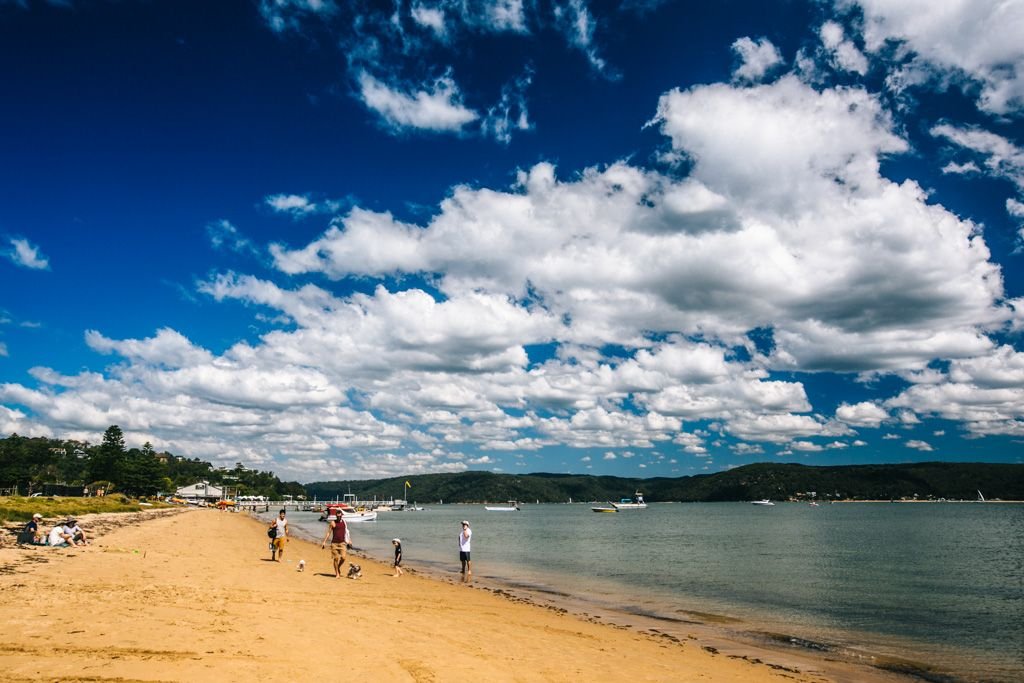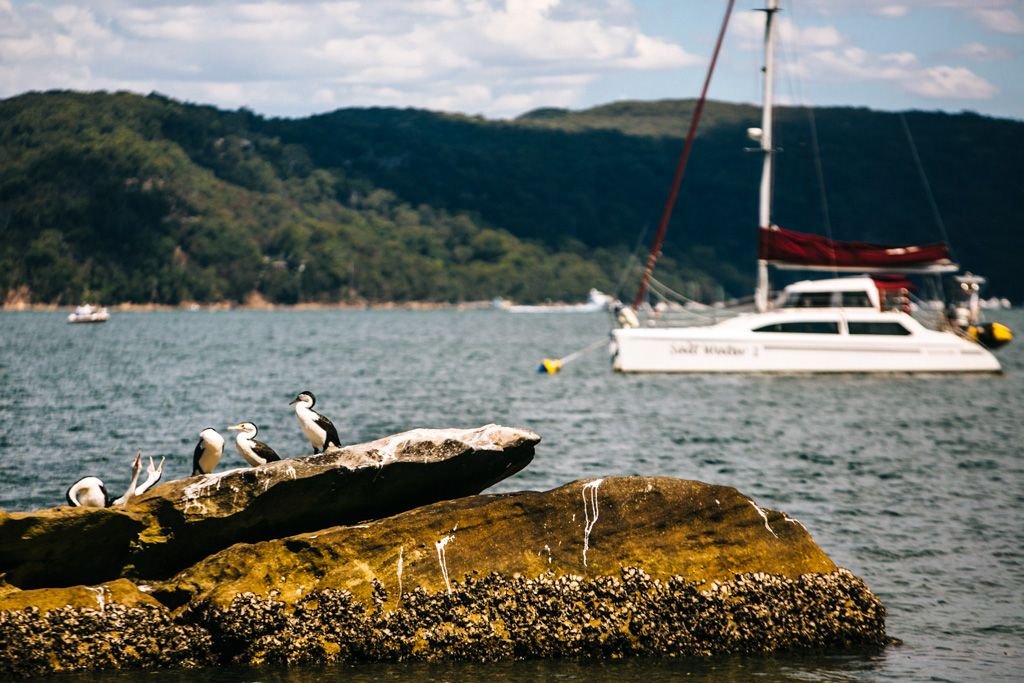 First, we walked along Pittwater, the bay on the other side of the peninsula. There's an underwhelming beach here, but a better reason to come to this side is for the boating and fishing – neither of which we did. Instead we just walked along the sand and did some rock scrambling, then took the path up to Barrenjoey Lighthouse. If you visit Palm Beach, you MUST do this! And when you do, you'll be rewarded with some mindblowing views of the beach below: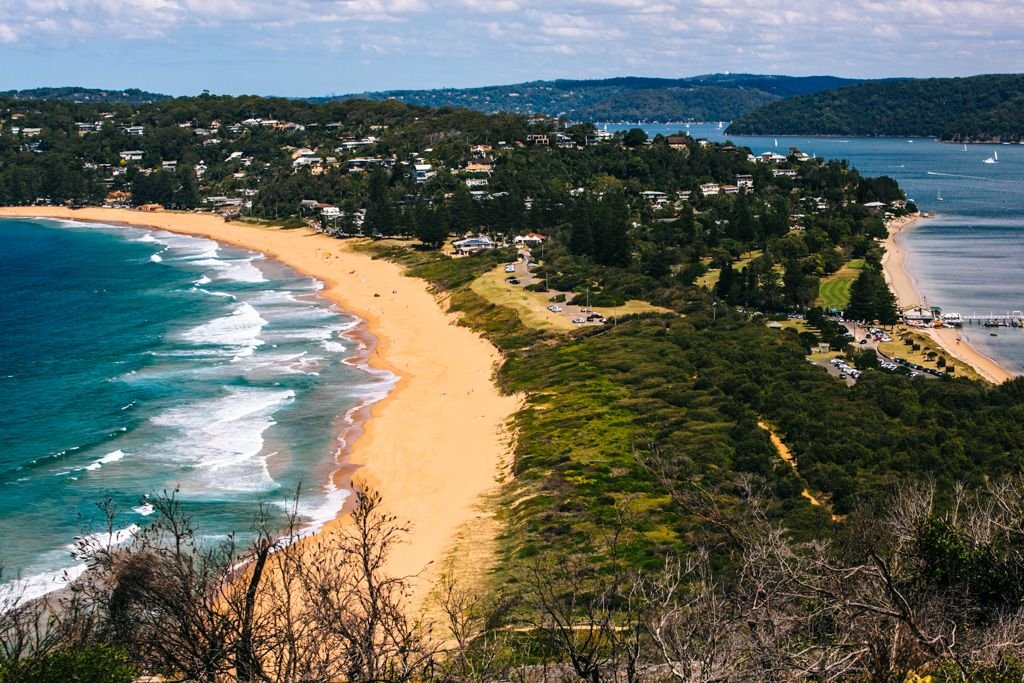 Were it not for our two hour parking limit, I'd have lobbied to spend all afternoon looking down from Sydney's northernmost headland. Here I had one of those rare 'WHOA, this actually exists?!' moments, always an indicator that I'm witnessing something prettttty special.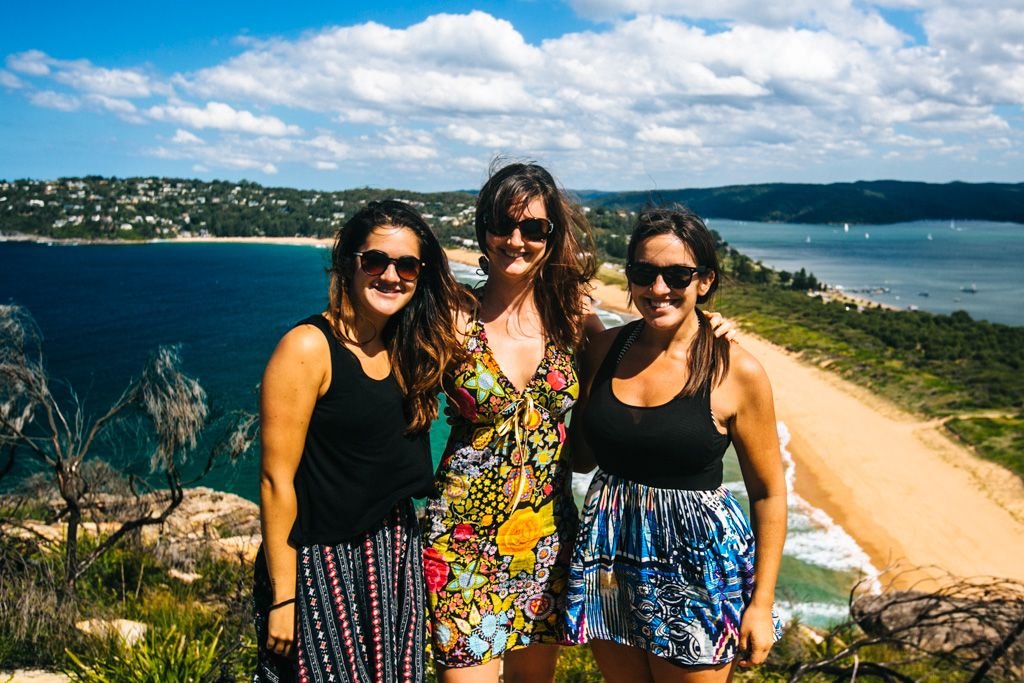 By mid-afternoon, we found ourselves in the middle of Palm Beach having lunch and laying out in the sun. Apparently Palm Beach is where Aussie soap 'Home and Away' takes place. I'm indifferent to this fact, but I'm sure it draws a fair number more visitors to this particular Northern Beach than any other.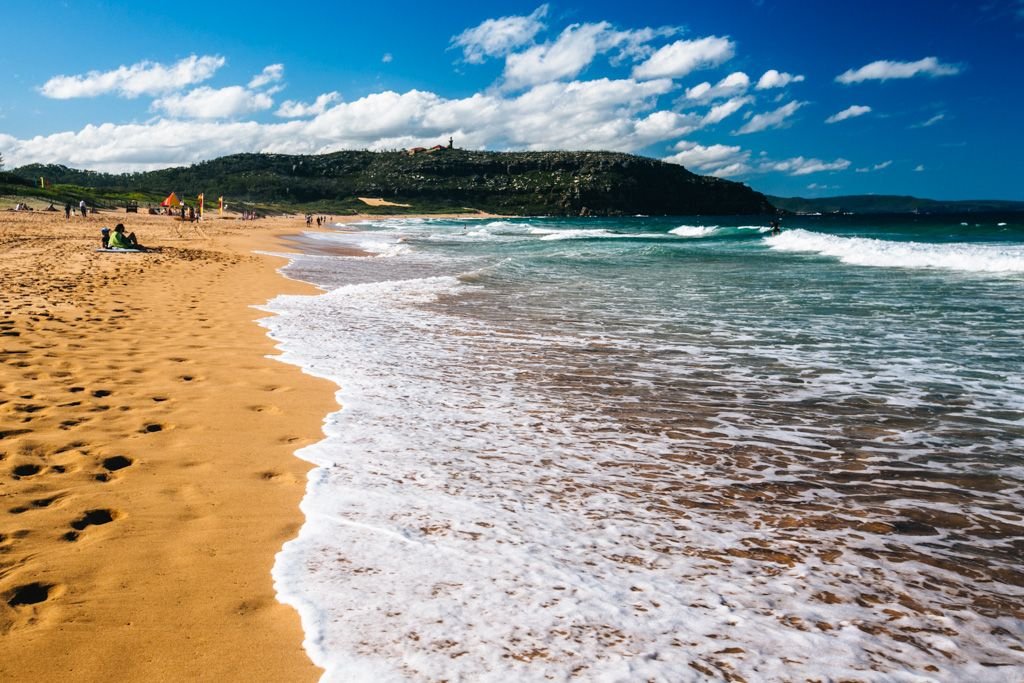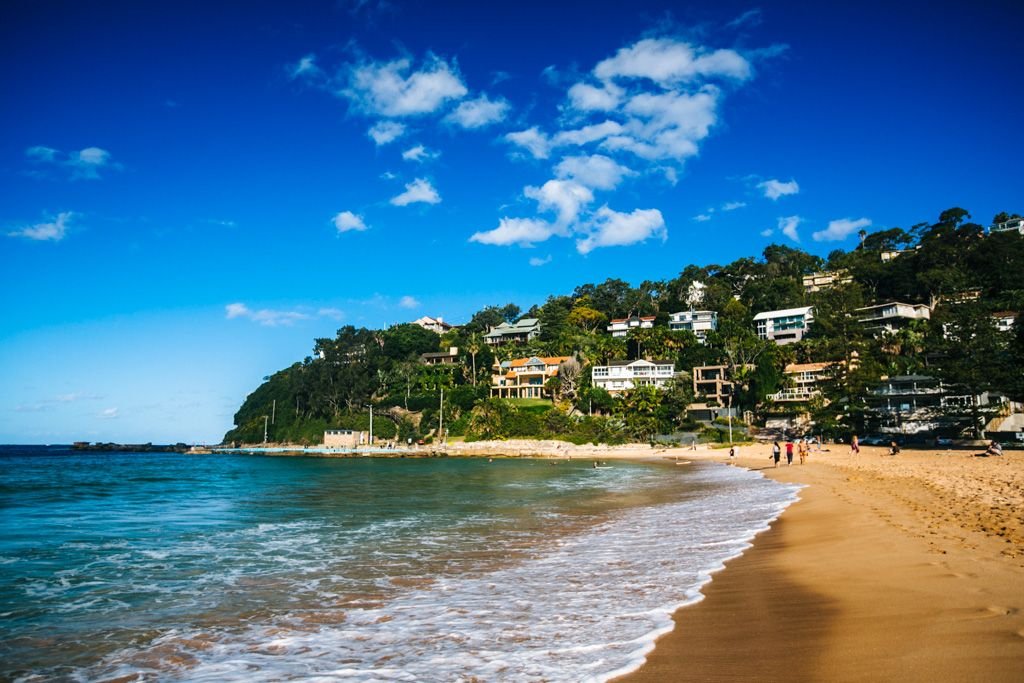 Right around the time Golden Hour started to grace us with its presence, we headed down to the southern end of the beach to check out the ocean pool and the rocky coast below the next headland. A massive boulder covered in carvings was an unexpectedly cool find there!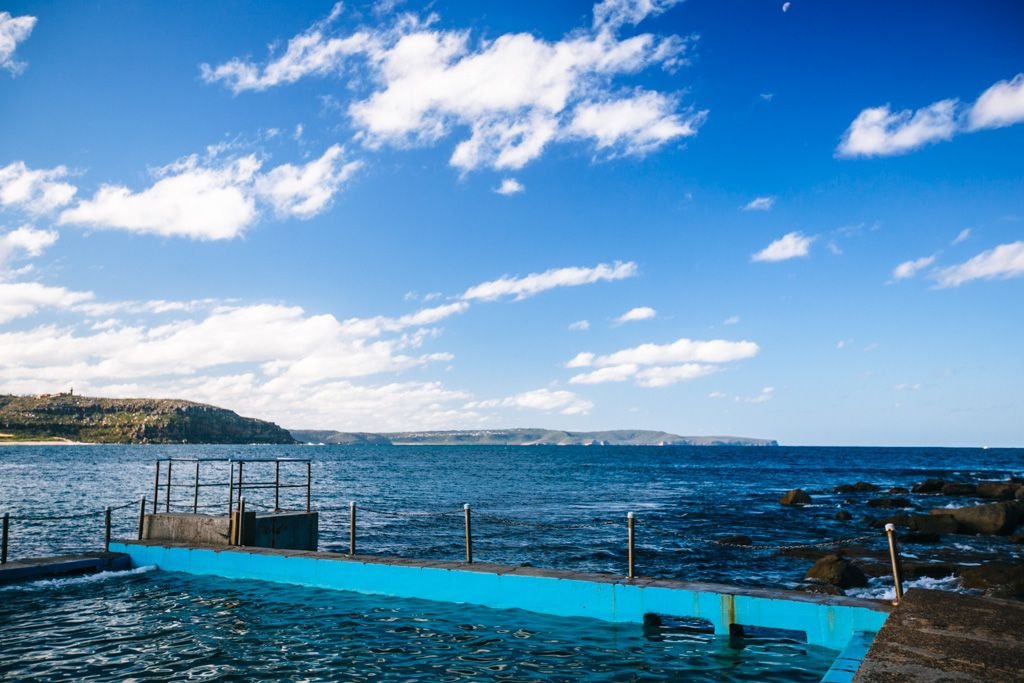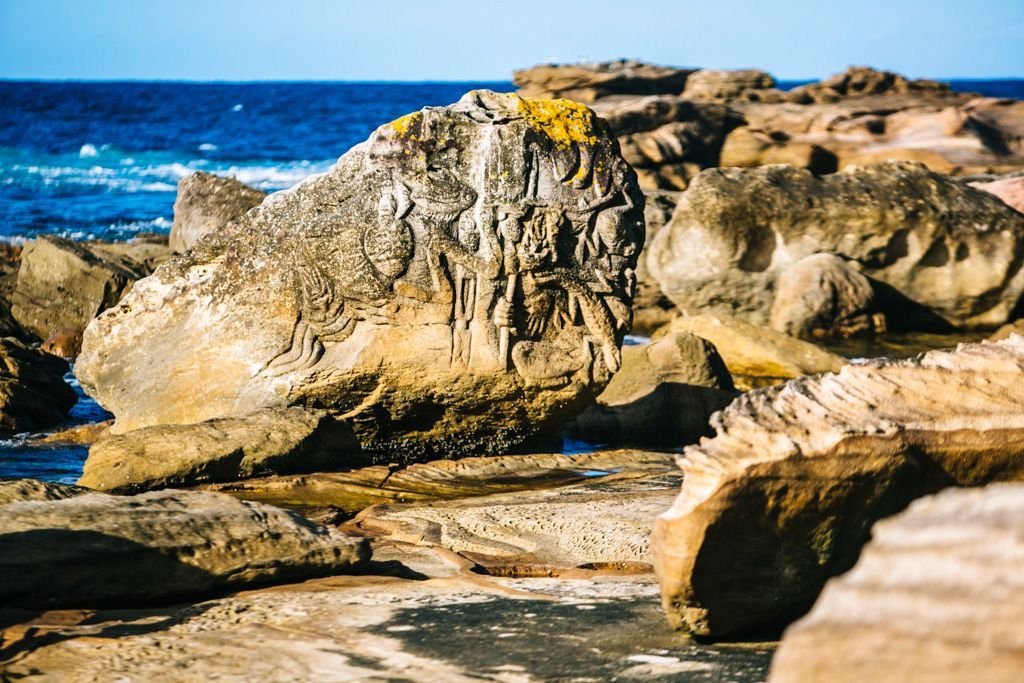 Bungan Beach
On our way back to Sydney, we somewhat arbitrarily stopped at one more place: Bungan Beach. A very steep walk downhill led us to a small, empty beach framed by tall headlands and sand dunes. It was the kind of beach just perfect for a romantic sunset picnic! Seriously beautiful.