For the rest of my life, I'll be waxing poetic about "the time I spent two months living in Bondi Beach". It's like the lifelong dream I never knew I had.
I mean, I knew I loved beaches and islands and really anyplace involving hot weather and beautiful scenery – but I never specifically thought I'd someday be living at the world-famous Bondi Beach. Then a wonderful opportunity fell into my lap and I said yes: I began my first-ever HelpX gig and moved into a house just a 7 minute walk from the beach to live and work with a bunch of strangers I'd never met.
Seems like a pretty simple act of surrendering, but I'm someone who likes to have a sound idea of what I'm getting myself into at any given time (read: I'm a mild control freak). I had close to zero idea how this next phase of my life would play out, but I felt very strongly in my gut that it was the right move.
So I leapt. The two months that followed were just… beautiful, in so many ways. So much growth, so much love, so much joy.
As for tangible beauty, Bondi Beach did not disappoint – ever.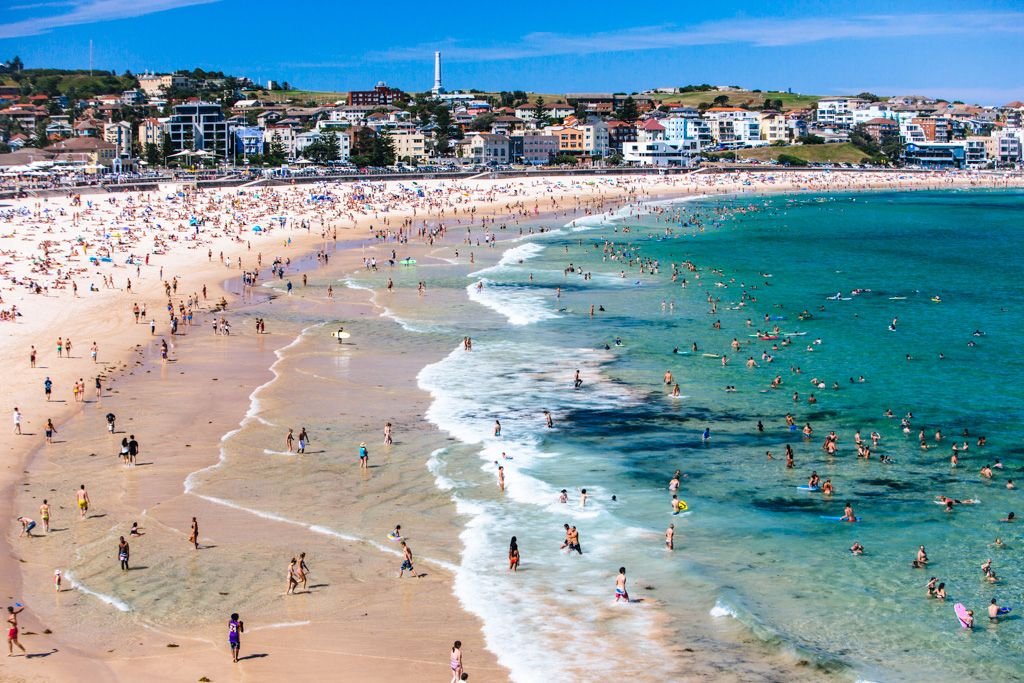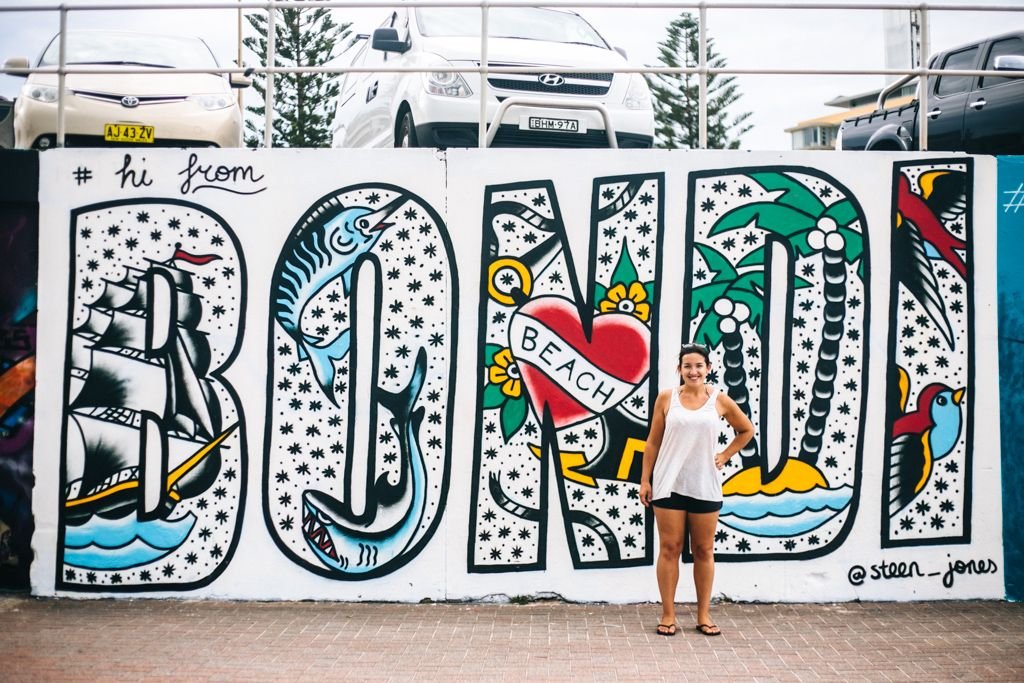 Here are all the things I miss about living on Bondi Beach —
The fact that it's just as common to witness someone walking down the street toting a handbag as it is a surfboard.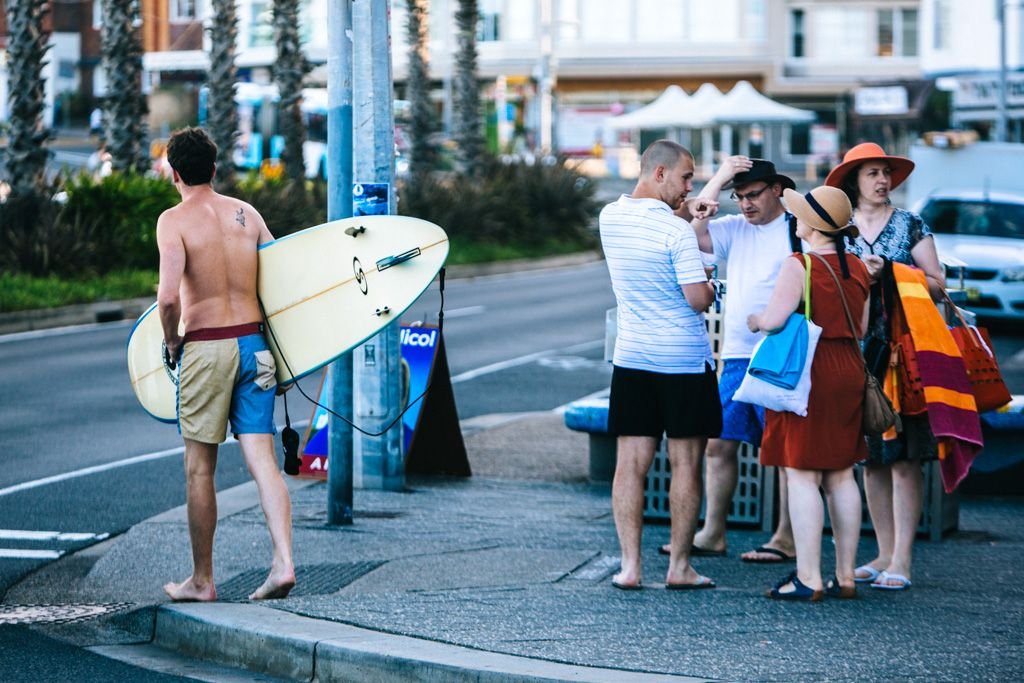 And how, when someone's carrying a surfboard, they are always running with it.
I swear they're always running, not walking, which befuddles me since it's quite contrary to the laidback 'no worries' mantra. Is it because they want to maximize their time out on the water? Or is there a very tiny window of time where the waves are ideal which they don't want to miss? Or are they just that excited to catch a wave that they can't wait a minute longer? Either way, it always makes me chuckle.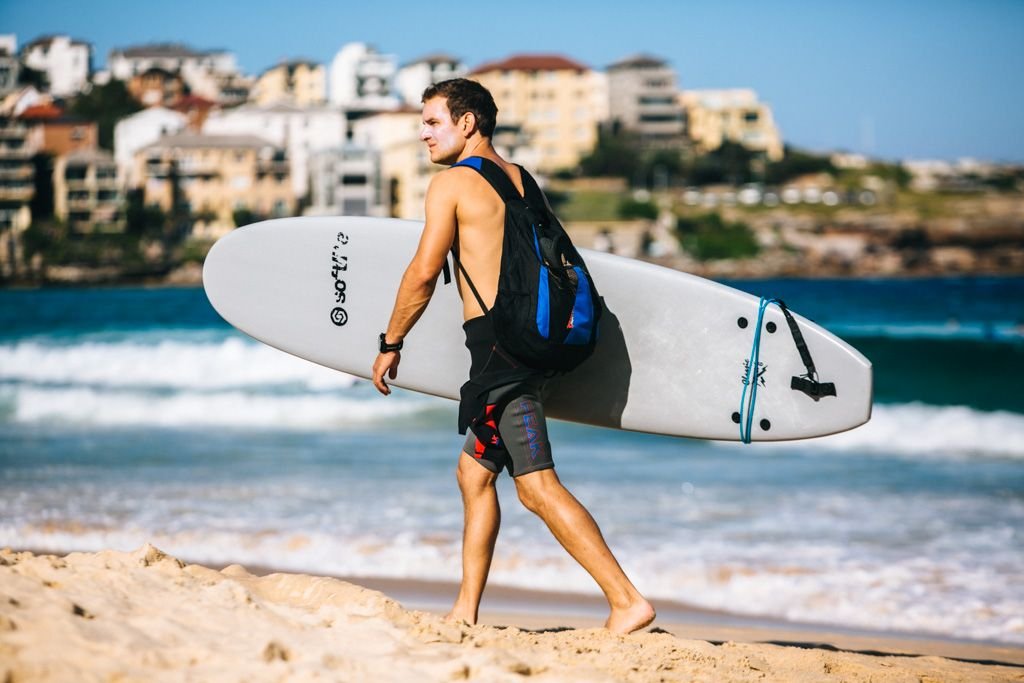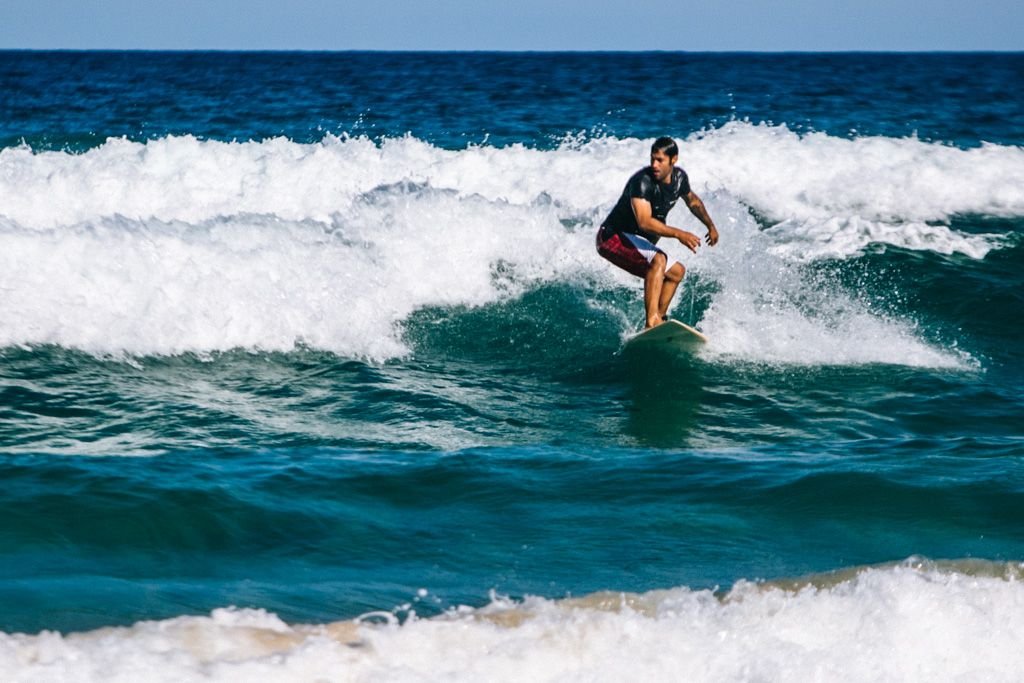 Early evening and cloudy day runs on the beach.
The best runs are at low tide, when the sand is smooth and flat – even better when the sky is just starting to turn colors before sunset. My favorite workout routine in Bondi was to run from my house to the outdoor pull up bars, do some bar work and other body resistance workouts there, run a few laps barefoot across the beach, return to the outdoor pull up bars for more working out, and then run back home.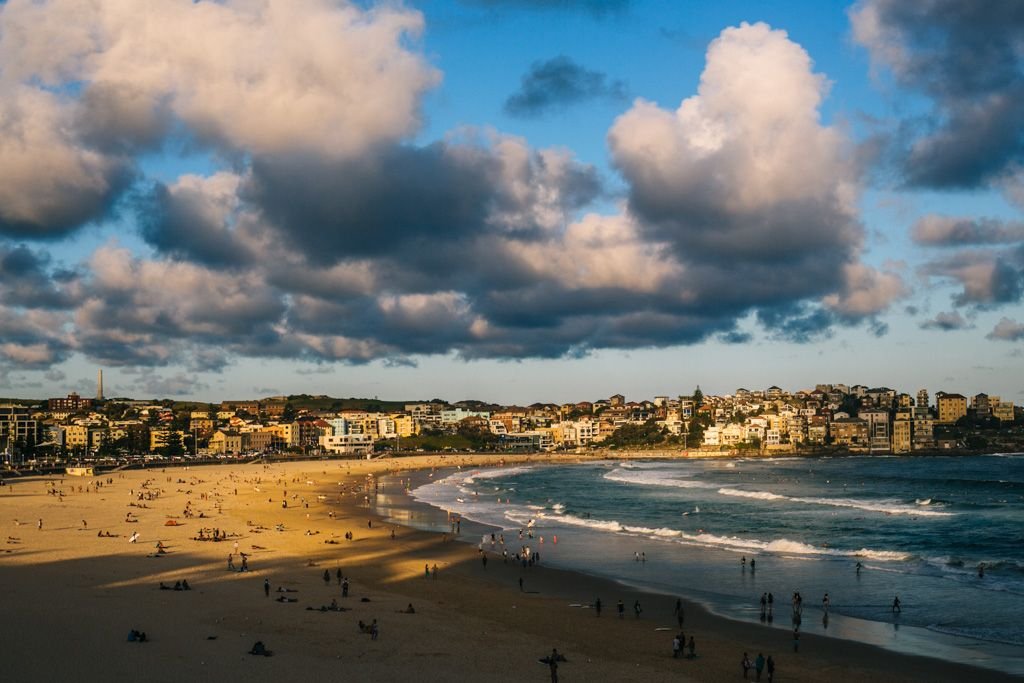 Being the only girl working out at the bars.
Also: shamelessly checking out the male specimen at the bars ;)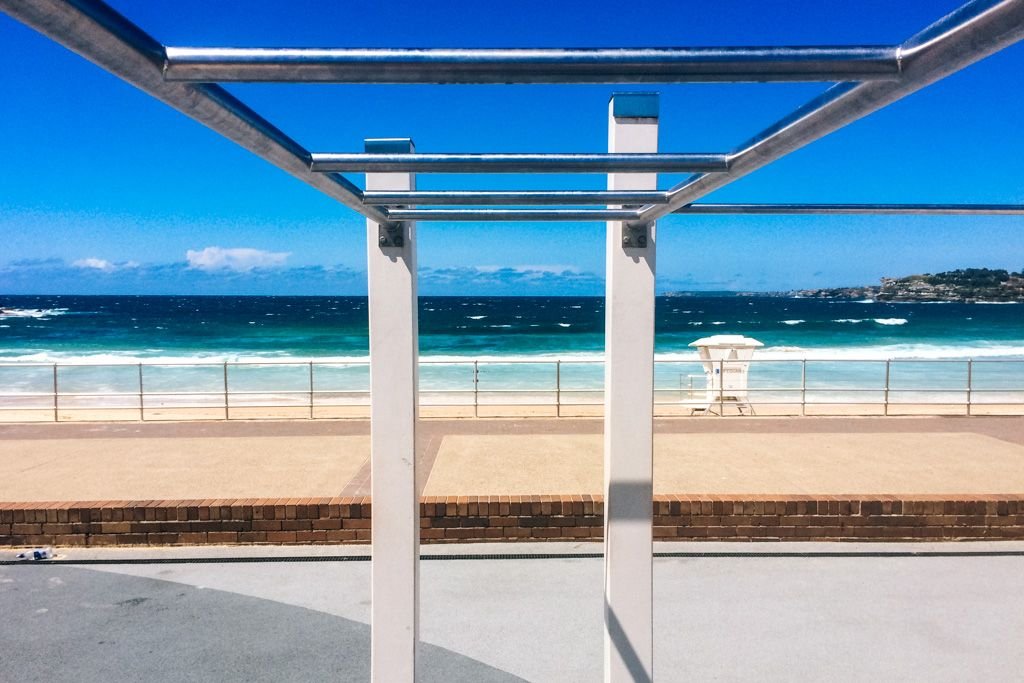 Getting work done at Chapter One Cafe & Wine Bar.
This cafe slash wine bar became our go-to work space during our last month in Bondi. With free wifi, delicious coffee, and a view of the beach, I pretty much wanted to make my permanent camp here.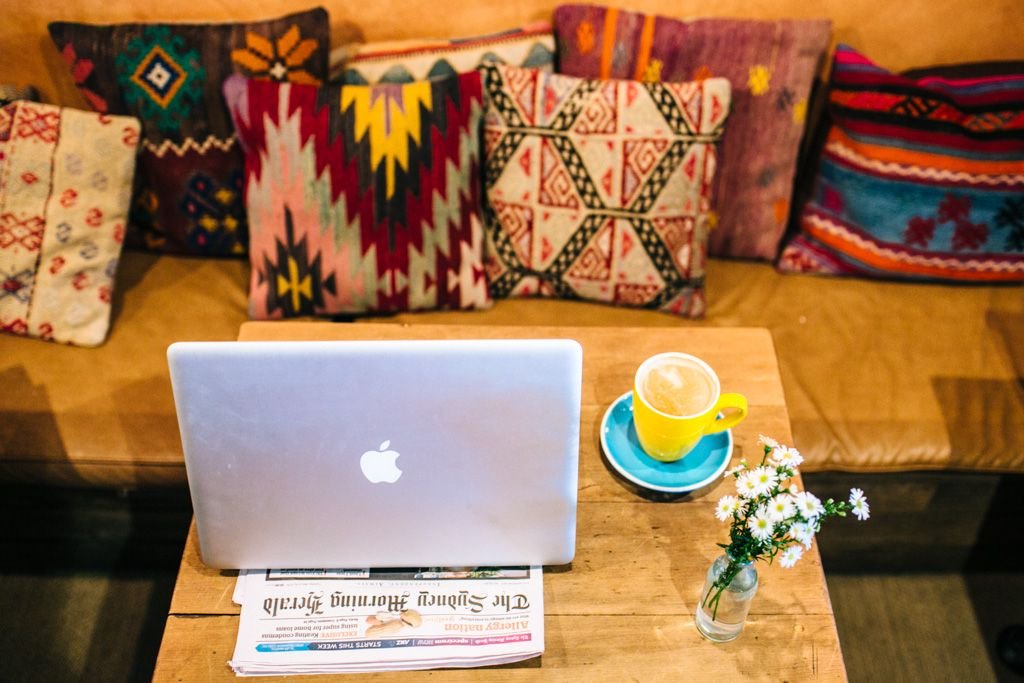 How it sounds like you're in a rainforest.
Every single morning I'm woken up by all sorts of birds chirping outside my window, and every single night I hear the deafening hum of crickets chirping from god knows where. If I were blind, I'd think for sure I was living in the rainforest – but nope, this exists in a beach town, and I'm not over it.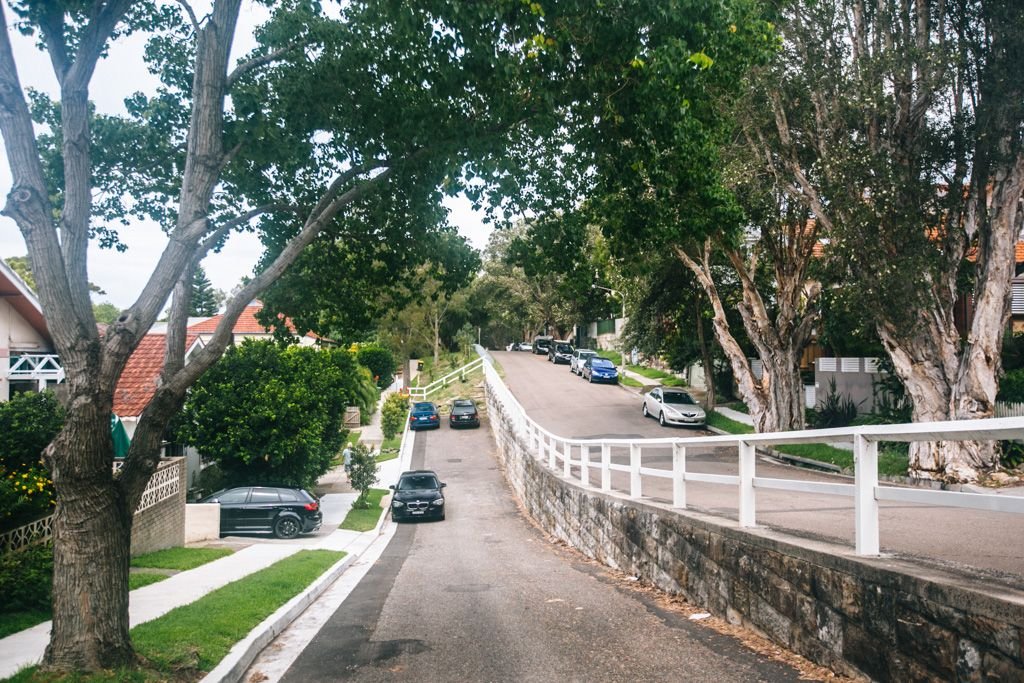 Having my pick of nearby beaches to swim at, lay out on, or frolic around on any given day.
Bondi's great, but it's fun to change it up once in awhile and hang out at a neighboring beach. Walking south along the coastal path there's tiny Tamarama, chilled Bronte, unique Clovelly, and fun Coogee – all within 6 km.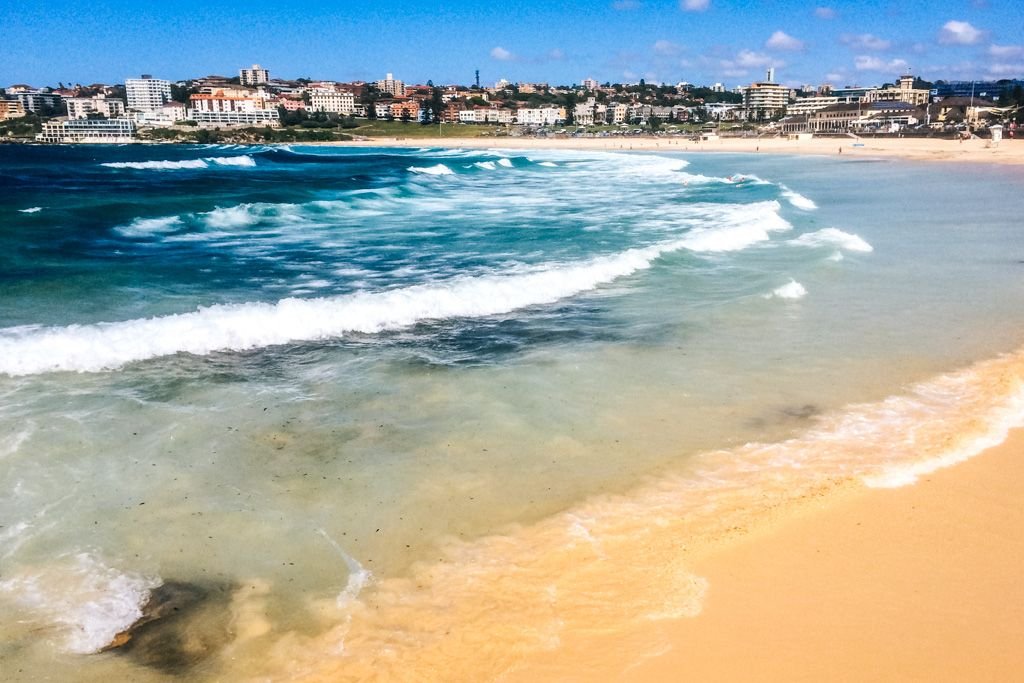 Bondi Beach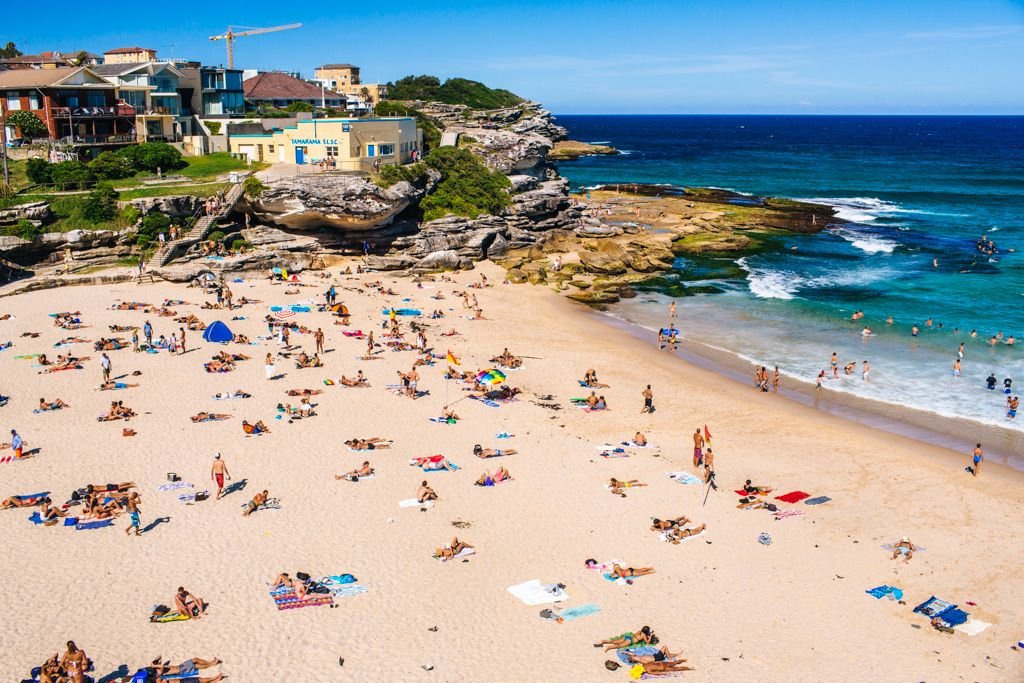 Tamarama Beach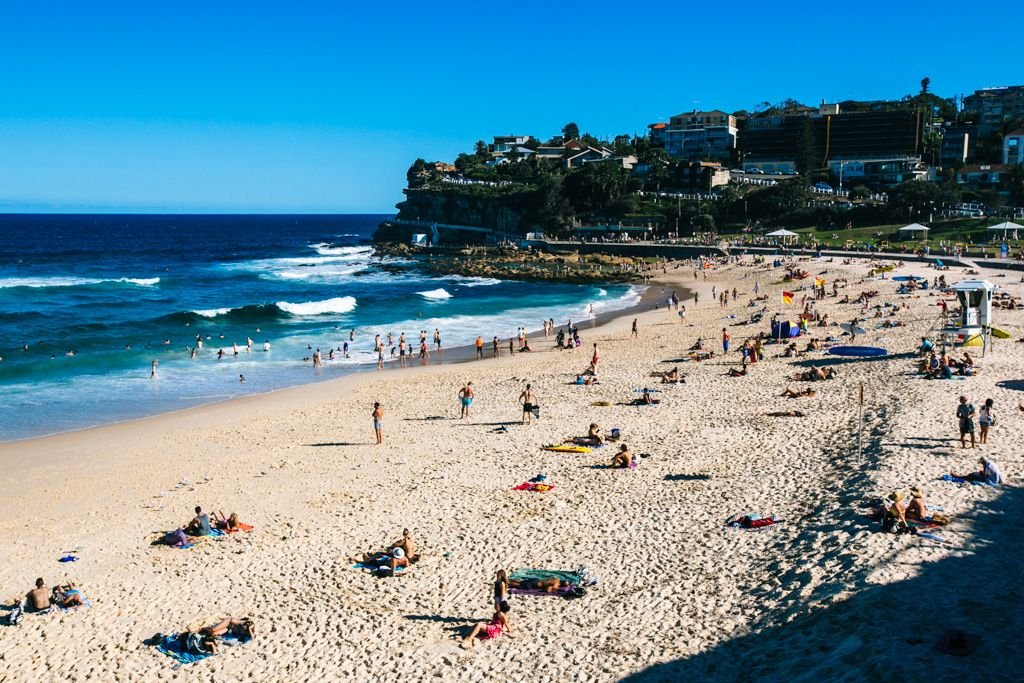 Bronte Beach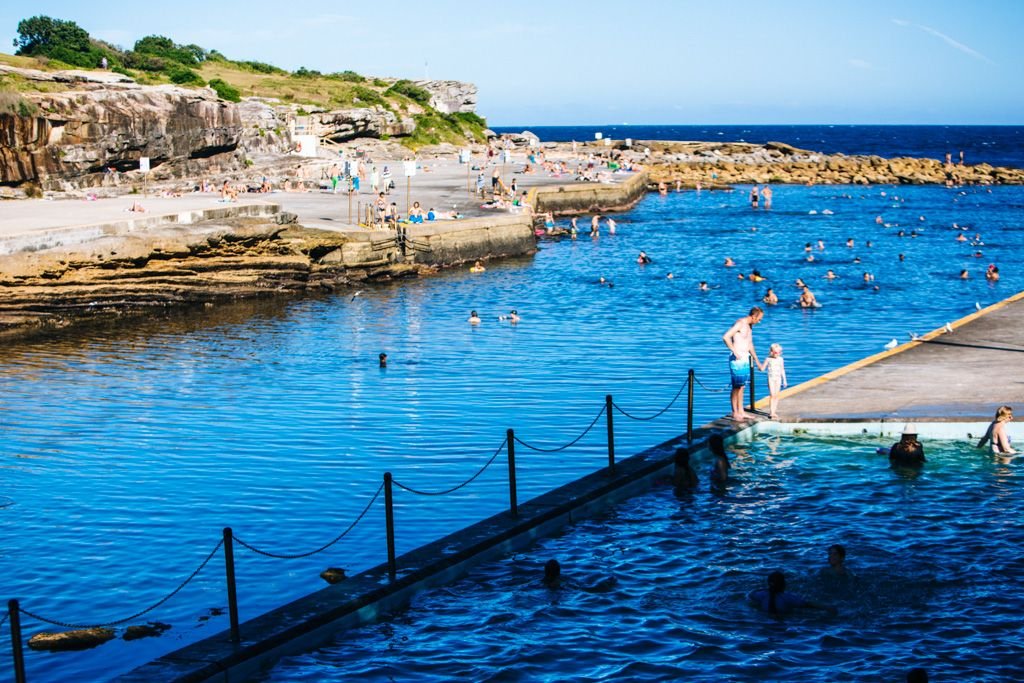 Clovelly Beach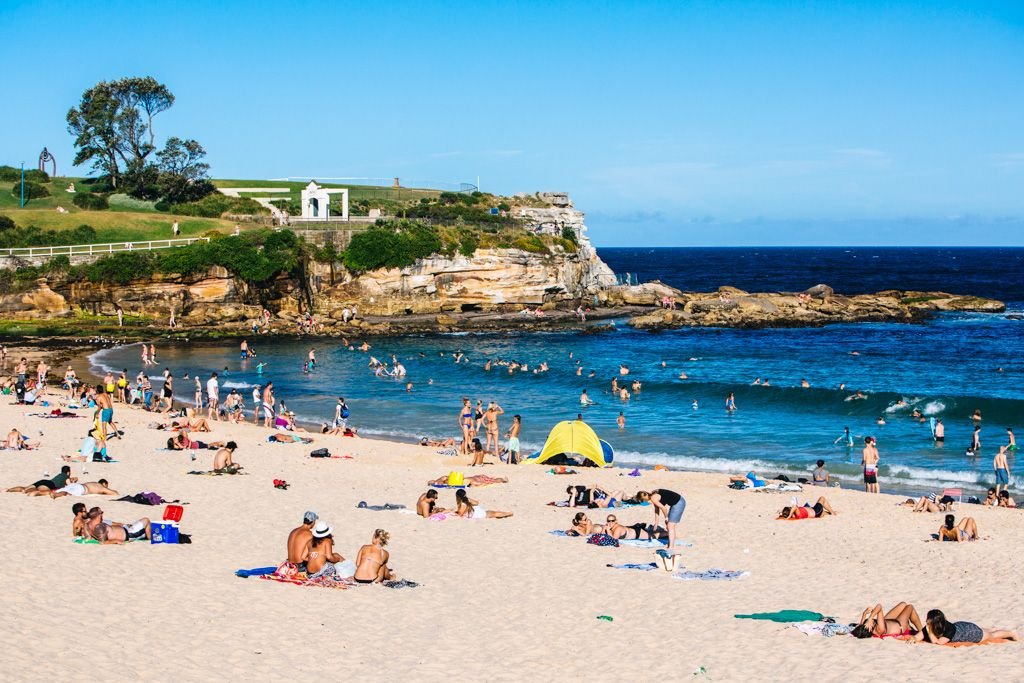 Coogee Beach
… and ocean pools to swim in when the waves are too rough.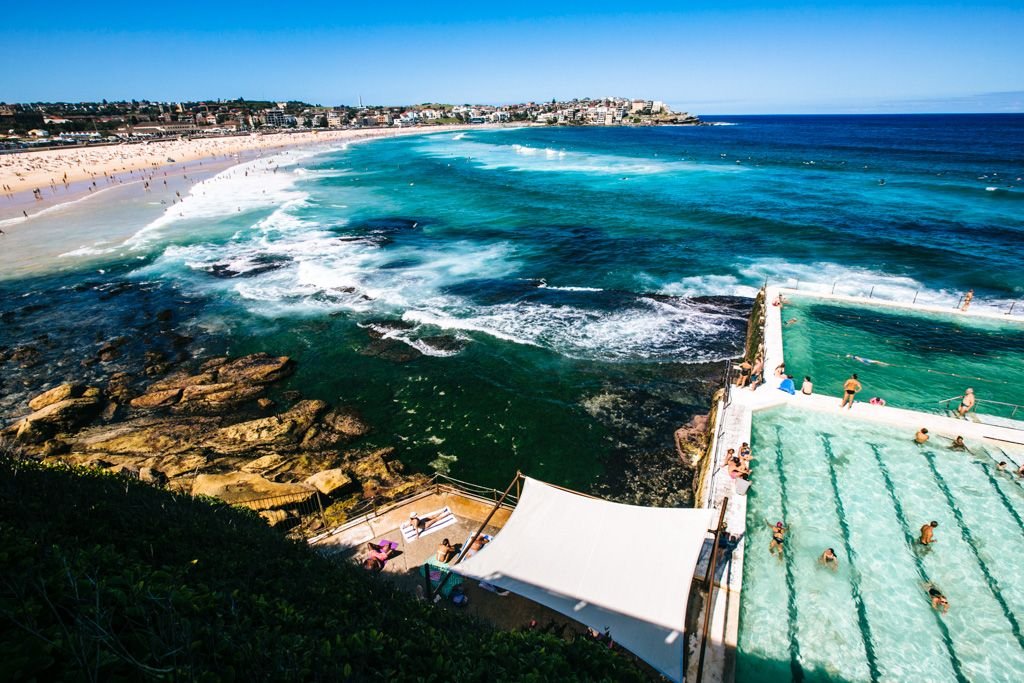 Icebergs Pool at Bondi Beach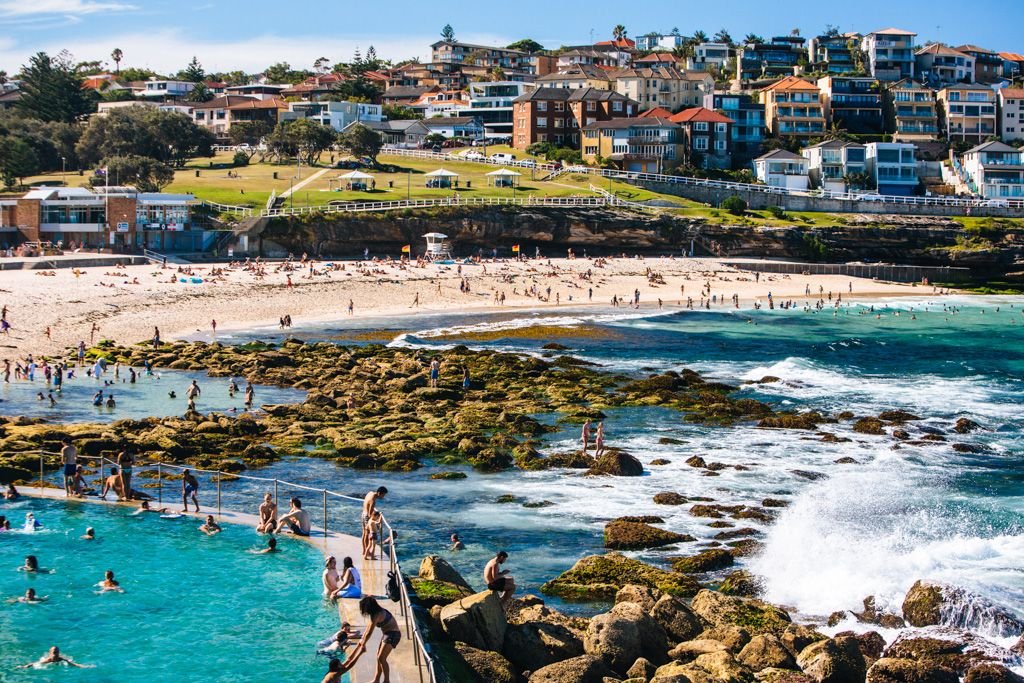 Bronte Pool
Eye candy for DAYS.
You know that image of a tanned, toned Aussie surfer boy we all have engrained in our minds? Yeah – it's real life at Bondi Beach. There are plenty of average slash "normal" boys around as well, but I've never been graced with such a high proportion of beach bum hotties. All I want to know is: where do they hang out when they're not on the beach, and why have they not popped up on my Tinder yet?!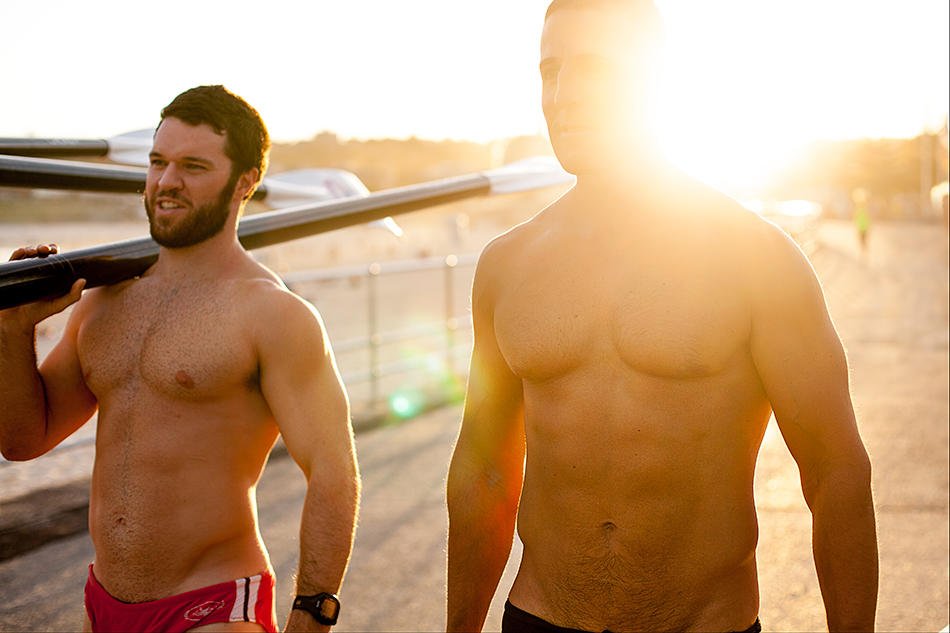 Photo credit: Mona Lisa Photography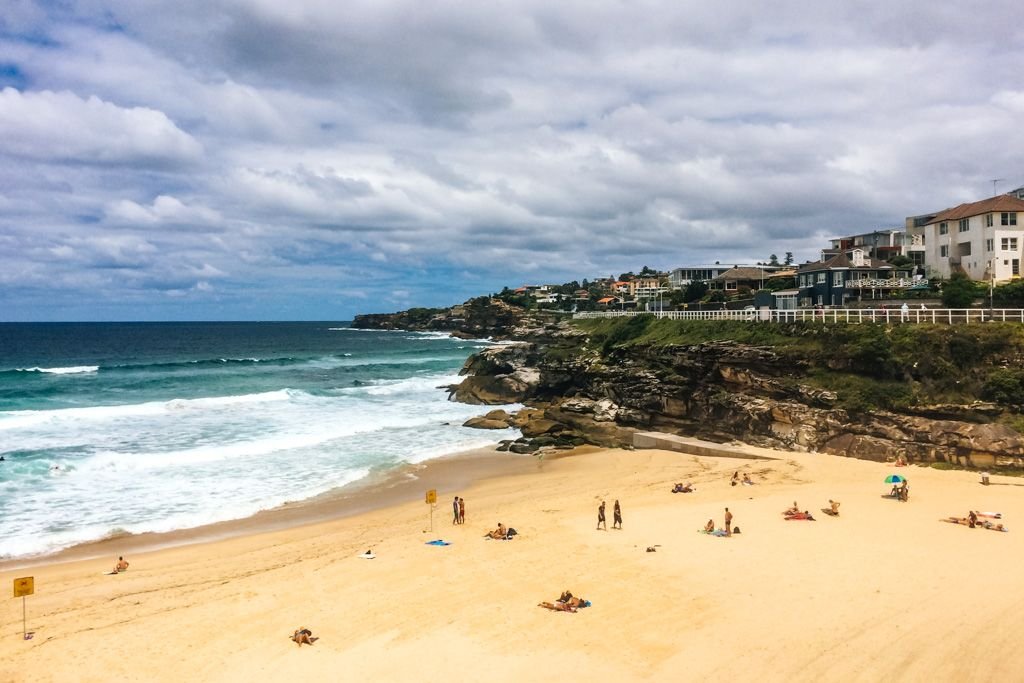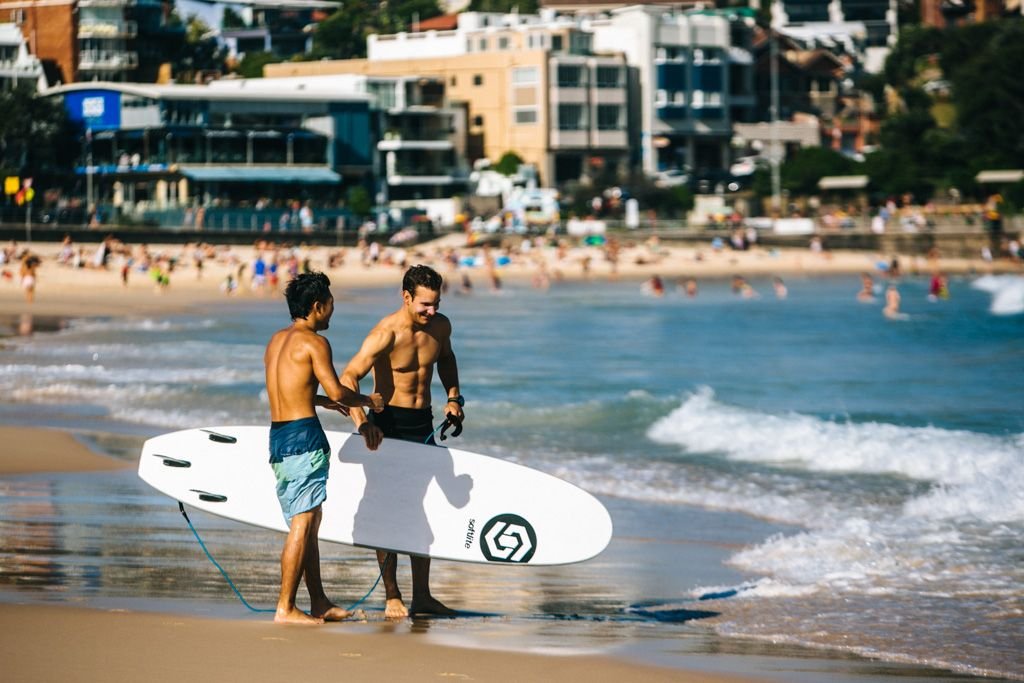 Nonstop street art lining the beach.
Ok, so it's not Brooklyn street art, or even Montreal street art, but just the fact that there's this much street art at one of the world's most beautiful beaches is pretty nuts. Every time I walk by I'm tempted to stop for a photoshoot; sometimes I give in.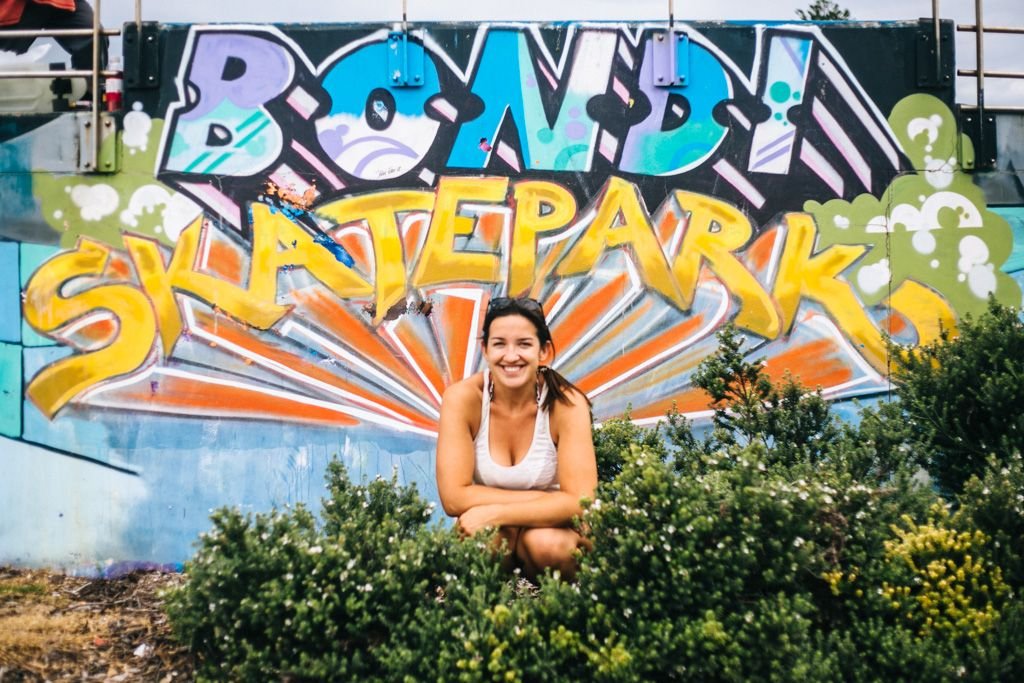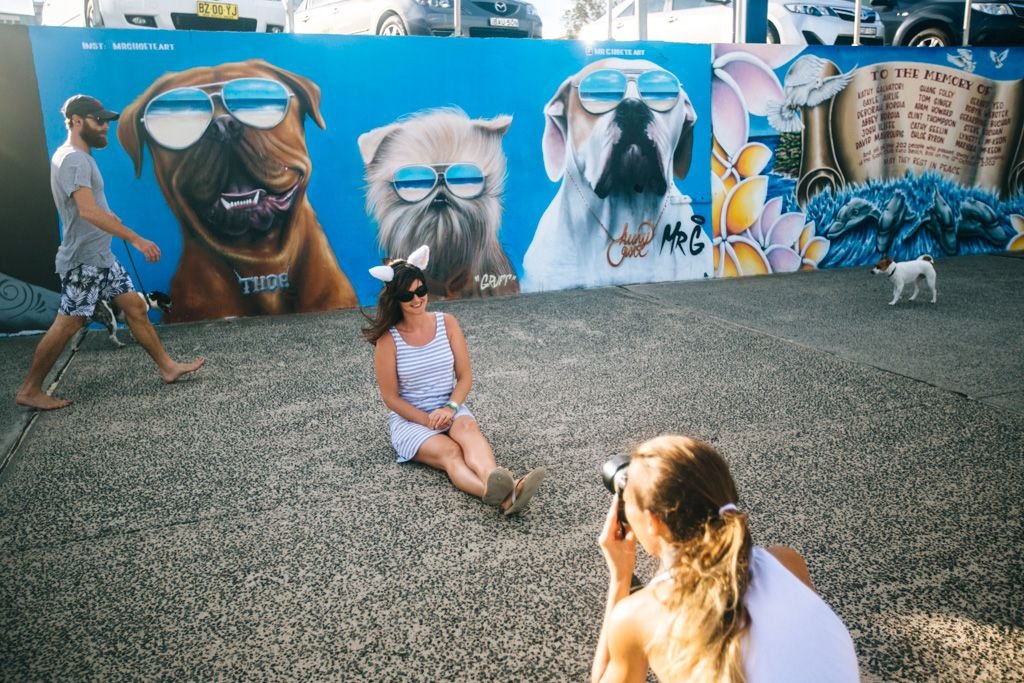 The sunsets.
Given that the sun actually rises over the ocean, Bondi is probably better meant for sunrises. However, I'm not a morning person so sunsets are more my jam. The best is when I'm running laps across the beach, and then turn around on the north end to head back and see the sun doing crazy colorful things from behind me.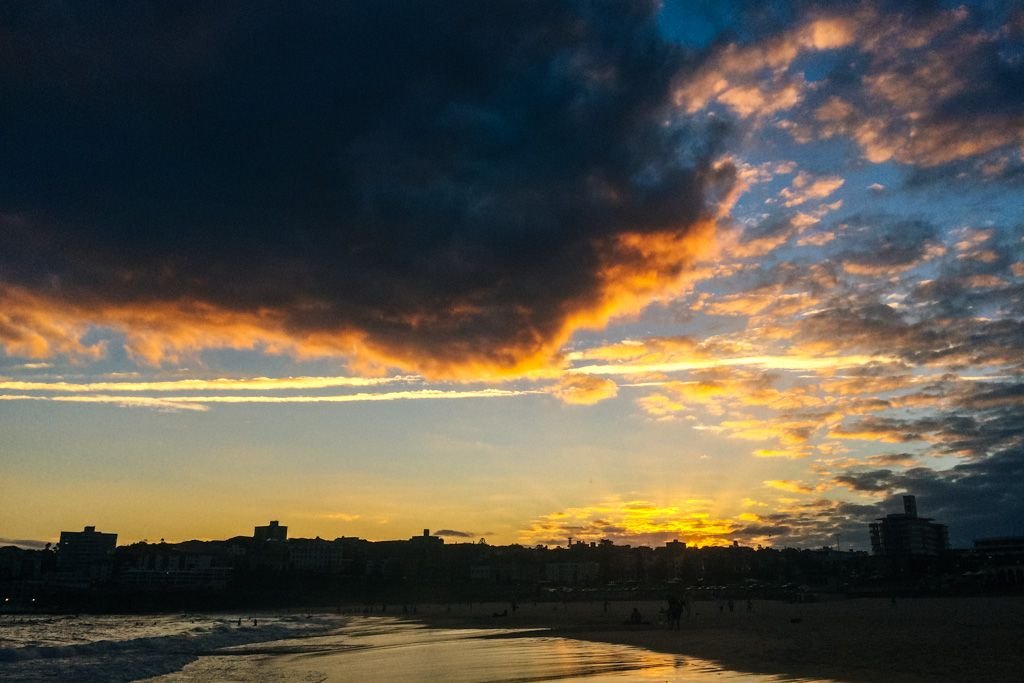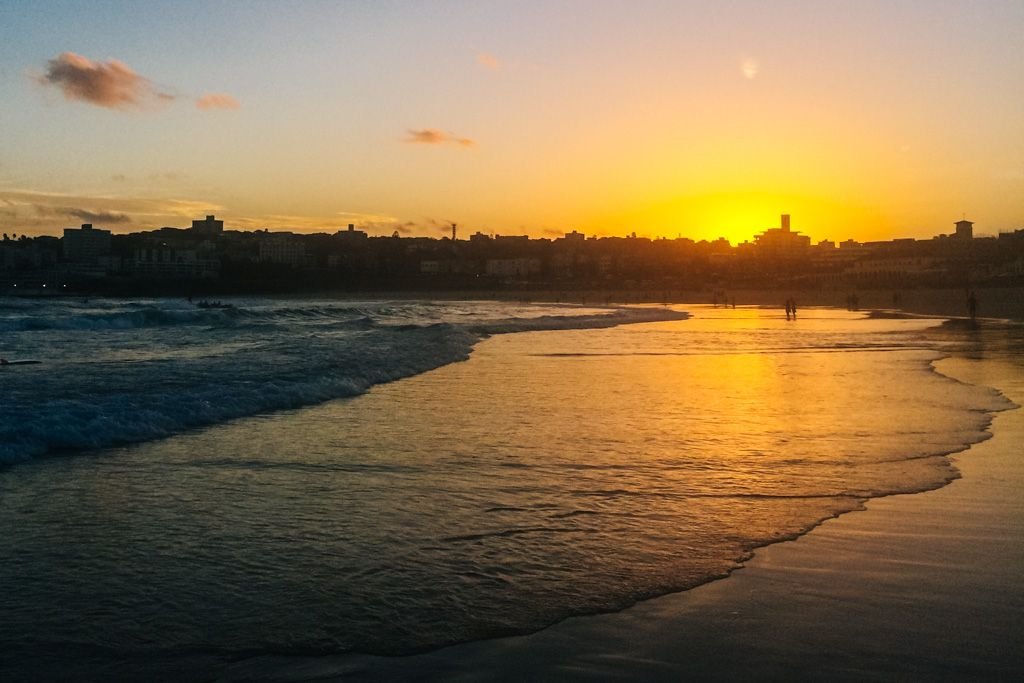 But other times the sky directly opposite the sun gets some action at sunset, too.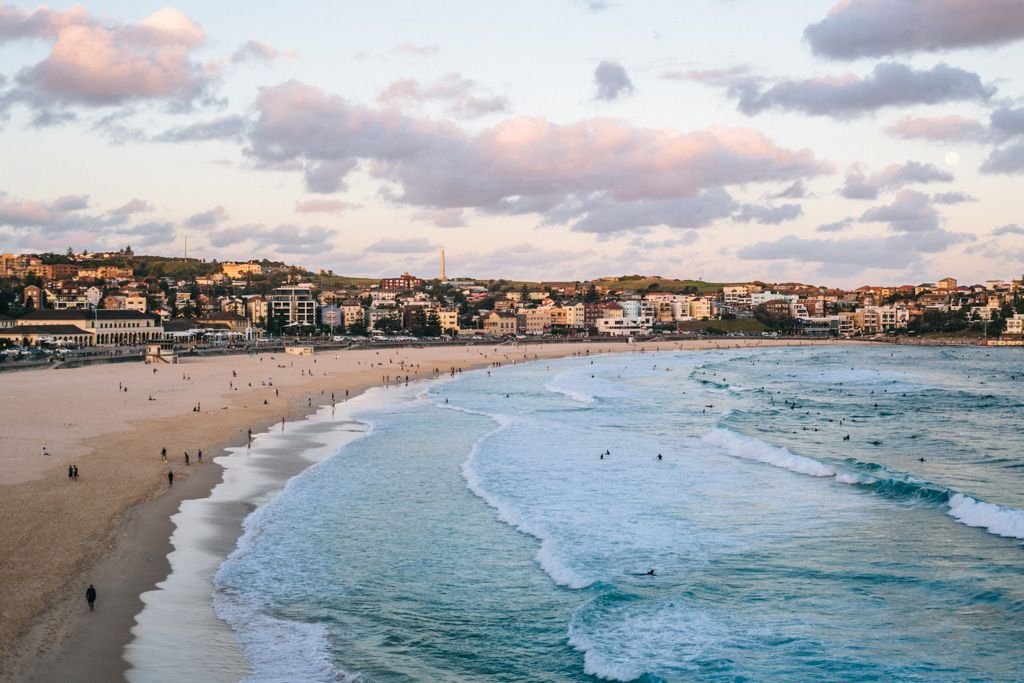 Having one of Australia's best coastal walks right in my backyard.
All the travel guidebooks cite the Bondi to Coogee coastal walk as a Sydney must-do, and guess what? They're damn right. This 6km stretch of coast is downright glorious. If the beaches aren't enough to distract you, there's seemingly infinite lookout points, outdoor workout stations, a massive cemetery, and fascinating rock formations and caves to perch in along the way. The Bondi to Coogee coastal walk fast became my go-to for meeting up with friends or going on a lengthy run, and it may be the #1 thing I miss from living in Bondi Beach.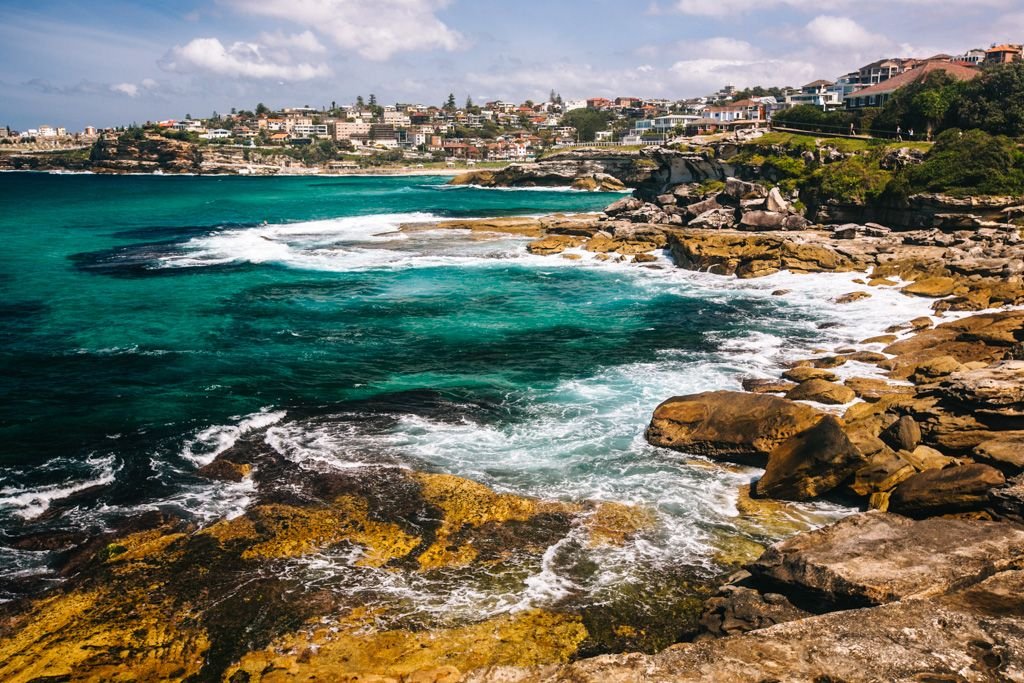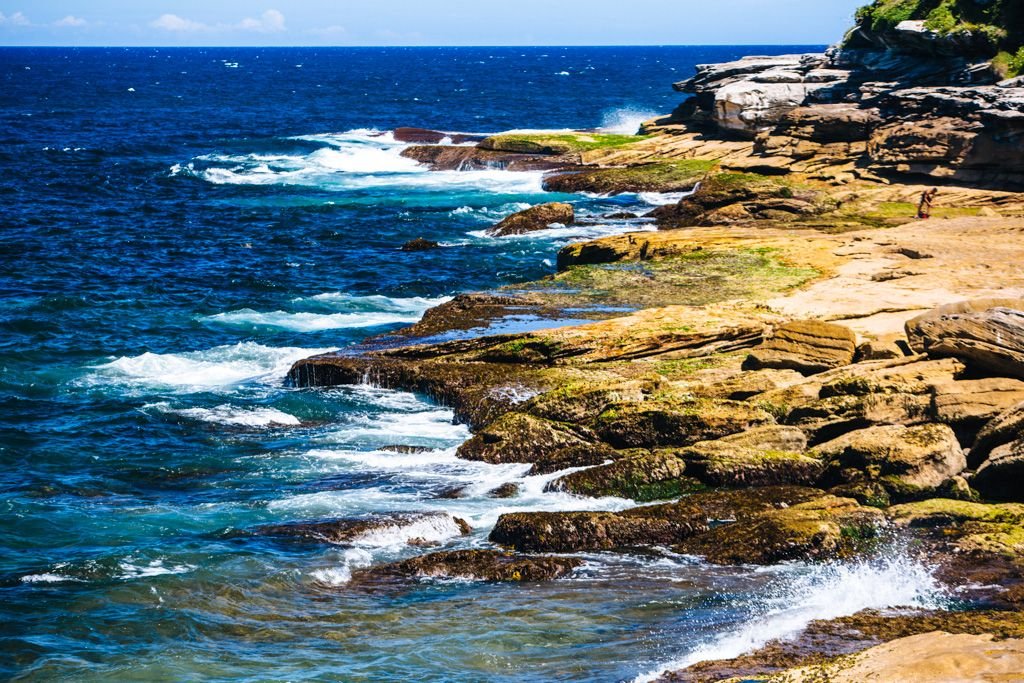 … and a natural playground right on my doorstep!
I don't know what it is about Bondi Beach that makes it so accessible and fit for all sorts of activities, but I've done all of the following and more on this beach in the two months I've lived here: picnics (complete with wine that didn't have to be brown-bagged – take that, America!), runs, naps, workouts, makeout sessions, tanning sessions, sunset watching, stargazing, reading, writing, swimming, drinking, photoshoots. I can scarcely imagine a more beautiful setting for doing these or any other activities, can you?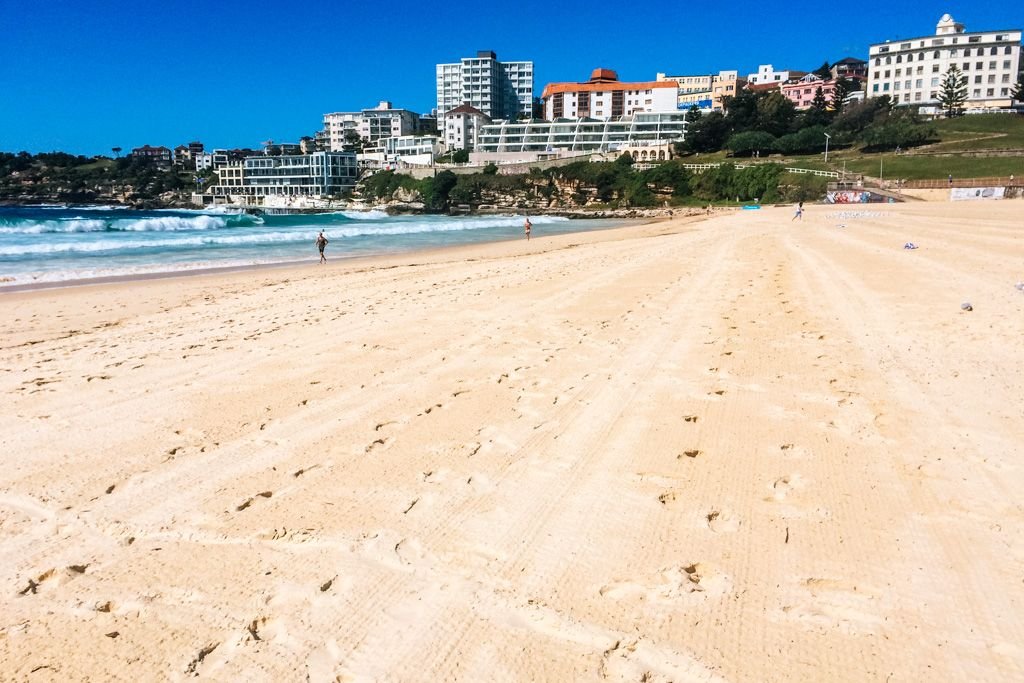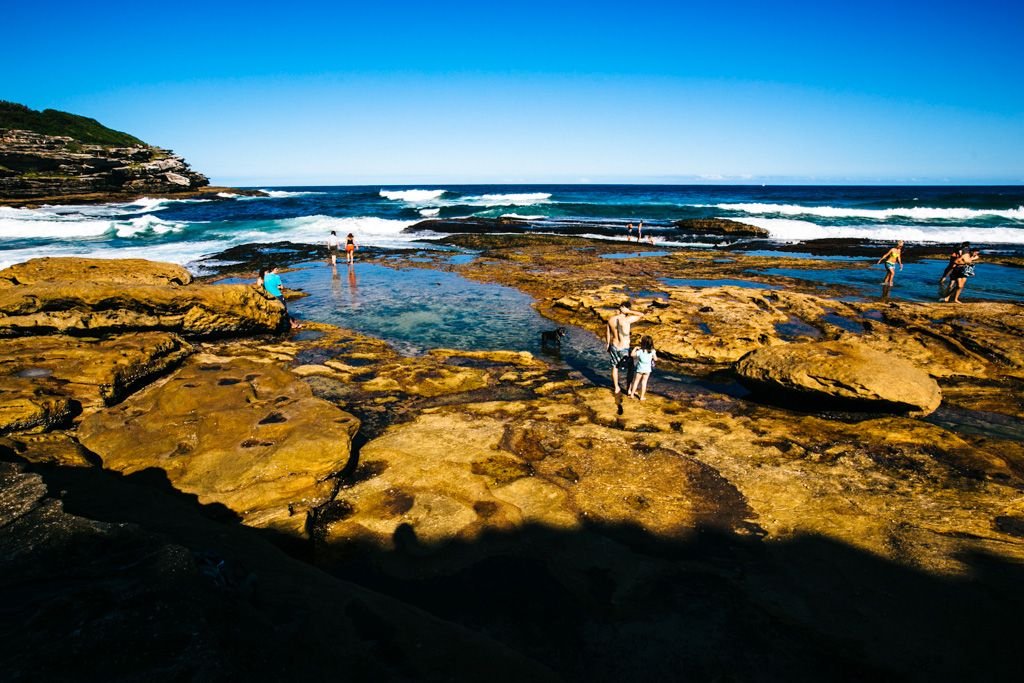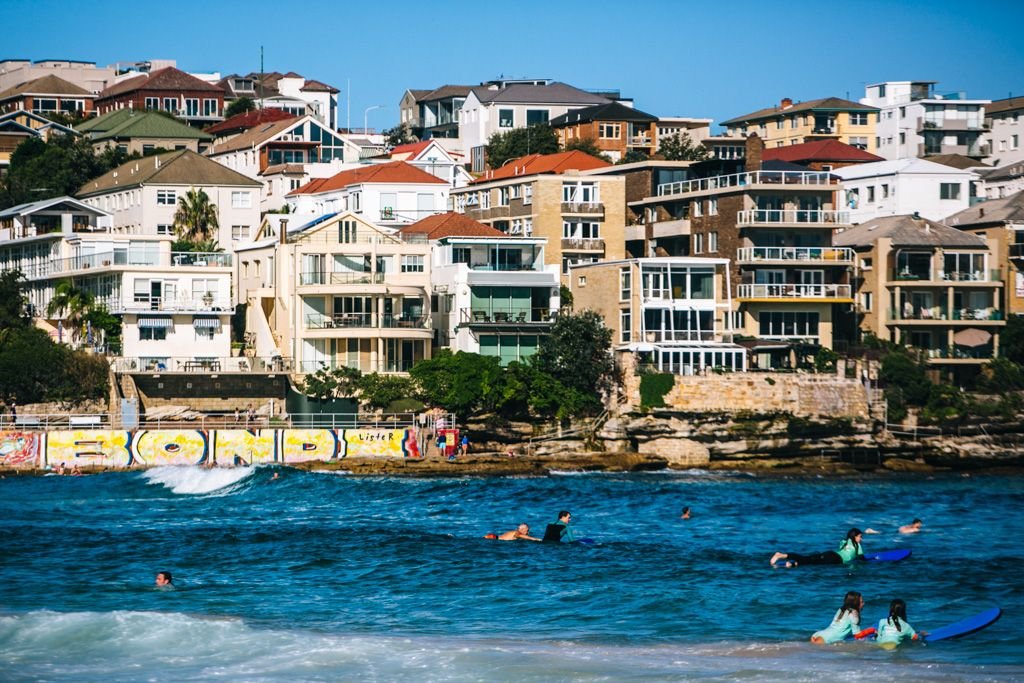 Pin it!