Though New York is a notoriously expensive city, there's actually a plethora of free or cheap things to do here. Below are 5 of the best affordable outdoor activities in NYC.
Bike Riding Through The Parks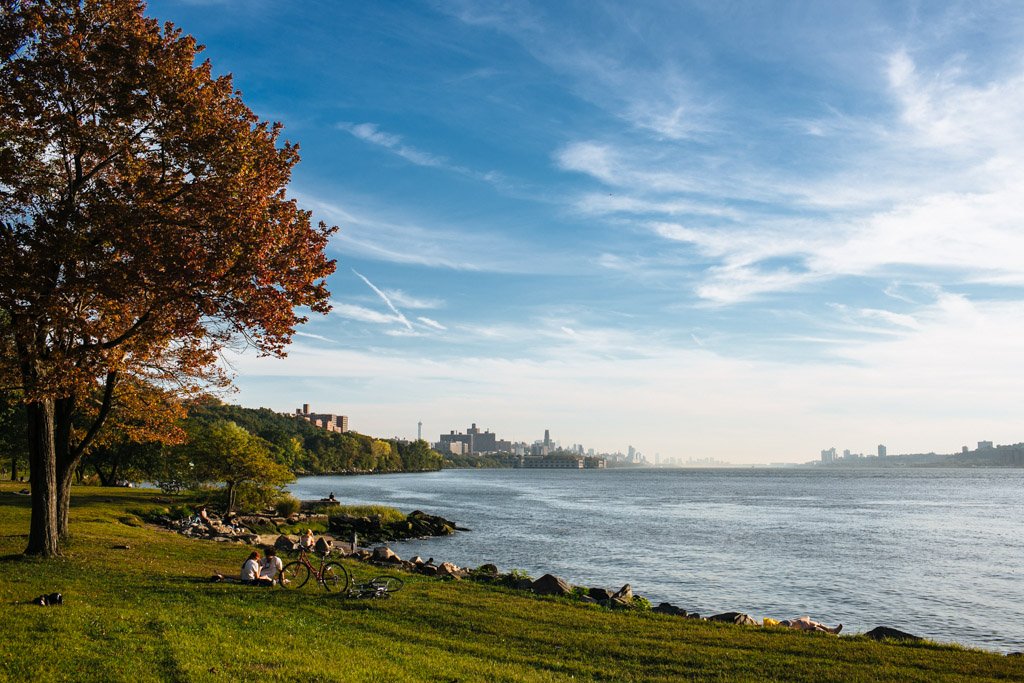 Cycling in Hudson River Park.
The streets of New York City are a little daunting to tackle on two wheels, but there are plenty of parks and bike paths that give respite from vehicular traffic. Central Park as well as Prospect Park in Brooklyn provide hundreds of acres to explore by bike. The Hudson River Park has a dedicated bike path that runs all along the west side of Manhattan, which you can ride all the way up to the iconic Little Red Lighthouse under the George Washington Bridge.
If you'll mainly be taking short trips around Manhattan, the Citi Bike bicycle sharing system is an extremely affordable option at $10 for 24 hours for trips of up to 30 minutes; otherwise, you can often find cheap daily rentals around Midtown and Central Park (Groupon often has deals that are $10 or less).
Catch A Yankees Game
A trip to the Big Apple is not complete without catching a baseball game in NYC. To see the historic "Bronx Bombers" in action, head up to Yankee Stadium in the Bronx (very accessible from Manhattan via the 4, B, and D trains). Tickets to a Yankees baseball game can be had for as low as $17 if you don't mind sitting in the bleachers.
Walk The High Line
An elevated train track-turned-urban park, the High Line runs along the west side of Manhattan through the West Village and Chelsea and spans nearly 1.5 miles. You can enjoy some of the best views of New York City from the High Line over the streets of Downtown Manhattan as well as across the Hudson River towards New Jersey. There are plenty of unique seating areas where you can rest your feet, as well as vendors scattered throughout the park should you crave a drink or snack.
Consider basing yourself at one of the NYC hotels on or nearby The High Line, such as The Standard or The High Line Hotel: this part of the city is a convenient place to be based with its proximity to multiple subway lines, restaurants, bars, and boutiques.
Kayaking in the East River
During summer, free kayaking is offered at various riverside locations in NYC, including Brooklyn Bridge Park, Red Hook, Long Island City, and Pier 26. Generally you'll be limited to paddling for just 20 minutes within a contained area.
Hang Out on Governors Island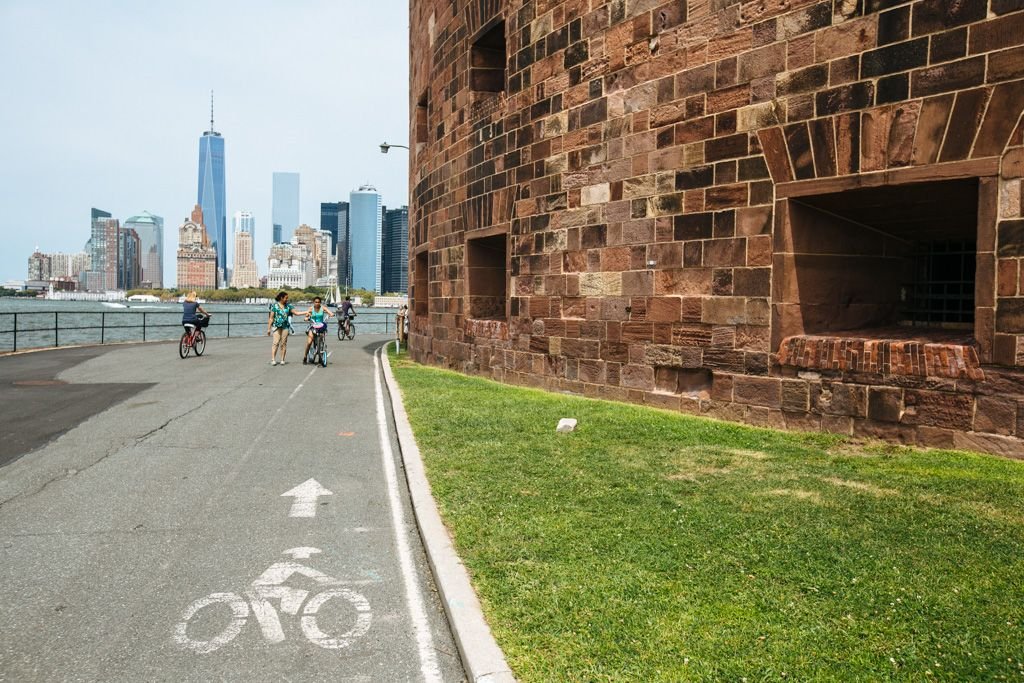 You can do this in a literal sense by relaxing in the island's Hammock Grove; otherwise, there are myriad other ways to spend your time on this free outdoor adventure playground just south of Manhattan, including biking, playing ball, picnicking in the Parade Ground, touring the forts, having a waterfront drink at the Governors Beach Club, or sampling the food trucks at Liggett Terrace.
Governors Island is accessible during summer months via a ferry from Lower Manhattan or Brooklyn Bridge Park for just $2 return.
Pin it!