This Sydney Weekend Getaways post was last updated on 26 October 2020.
—
In my very biased opinion, the best way to spend a weekend in Sydney is at the beach. Kick back on a sheltered Sydney Harbour beach or battle the waves on an ocean beach – either way, no need to leave the city to have a kick arse weekend.
But of course I'm all for outdoor adventures and exploration. And with beaches, mountains, and valleys all within 2-3 hours from the city, there are plenty of options for fun weekend trips from Sydney.
Here are some of the best Sydney weekend getaways, all within a few hours from the city:
The Northern Beaches

Palm Beach.
If you're over Sydney's city beaches (a notion my beach bummin' self cannot comprehend), consider heading north to a new stretch of sand. From Manly up to Palm Beach you'll find Sydney's famed Northern Beaches – no less than 23 of them, in fact. The vibe up here is decidedly more chill, with small towns comprised more of affluent families than tourists – each one with its own beach or three.
For relaxed and/or romantic weekend getaways from Sydney, book an Airbnb for a weekend in one of the northern beach towns and base yourself there as you beach hop. Don't miss hiking up the Barrenjoey Headland at Palm Beach for an epic view from Sydney's northernmost point, kayaking or paddle boarding in Narrabeen Lake, or the gorgeous ocean pool in Mona Vale.
READ MORE: Marvelous Manly: Outdoor Adventures & Beaches Galore // A Day Trip to Sydney's Northern Beaches // A Sydney Cycling Adventure Around The Northern Beaches
How to get there: 1-2 hour drive or 2 hour bus ride from Sydney CBD
CLICK TO BOOK AN AIRBNB IN MONA VALE OR NARRABEEN & SAVE $40 ON YOUR FIRST BOOKING
---
Jervis Bay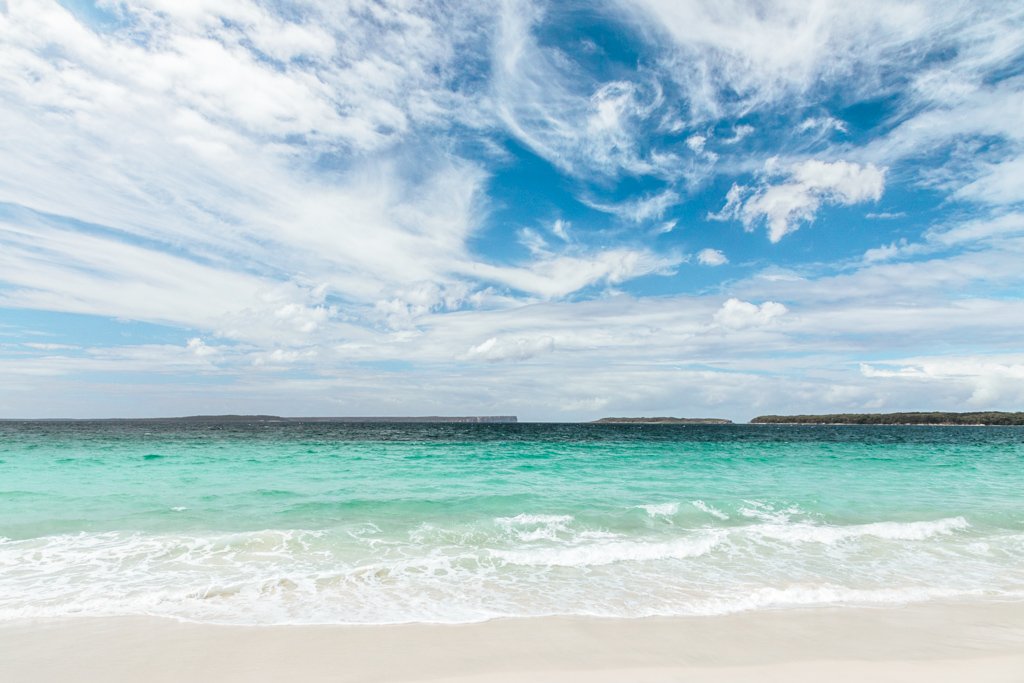 Just a 3 hour drive south of Sydney (and sadly disconnected from any effective public transport) lies Jervis Bay, one of the most popular weekend getaways from Sydney and home to some of Aussie's legendary white sand beaches. Kite surfing and kangaroos are rampant here, but you can't go wrong just sticking your toes in sand so fine it squeaks when you walk on it.
Jervis Bay is an excellent place to spot humpback whales (mid-May to mid-November) and bottlenose dolphins, and it's well worth booking onto a boat tour that gets you up close to these majestic beings.
You can do Jervis Bay in a (very long) day, but it tends to get cloudy and windy by the afternoon so it's better to plan for some morning beach time if possible and do it as an overnight trip instead.
Jervis Bay is also quite large and the towns and beaches around the bay are pretty spread out, so the more time you can spend here, the better. Hyams Beach is by far the most famous part of Jervis Bay, but there's not much of a town around it so if you're looking for cafes and bars, head north to Huskisson or Vincentia.
I recommend camping in Jervis Bay, either in Booderee National Park on the south end, or at Honeymoon Bay on the north end. Campsites can be tricky to secure on summer weekends, so be sure to book your site at Booderee at least a month or two in advance. Honeymoon Bay is first come, first served, with no reservations in advance.
If you don't want to rough it, there are some excellent accommodation options around Jervis Bay, both on Airbnb and at some glamping properties (see my post below on Worrowing, which was one of my favorite Sydney weekend getaways last winter!).
READ MORE: Worrowing Jervis Bay: A Winter Getaway From Sydney
How to get there: 3 hour drive south from Sydney
---
Royal National Park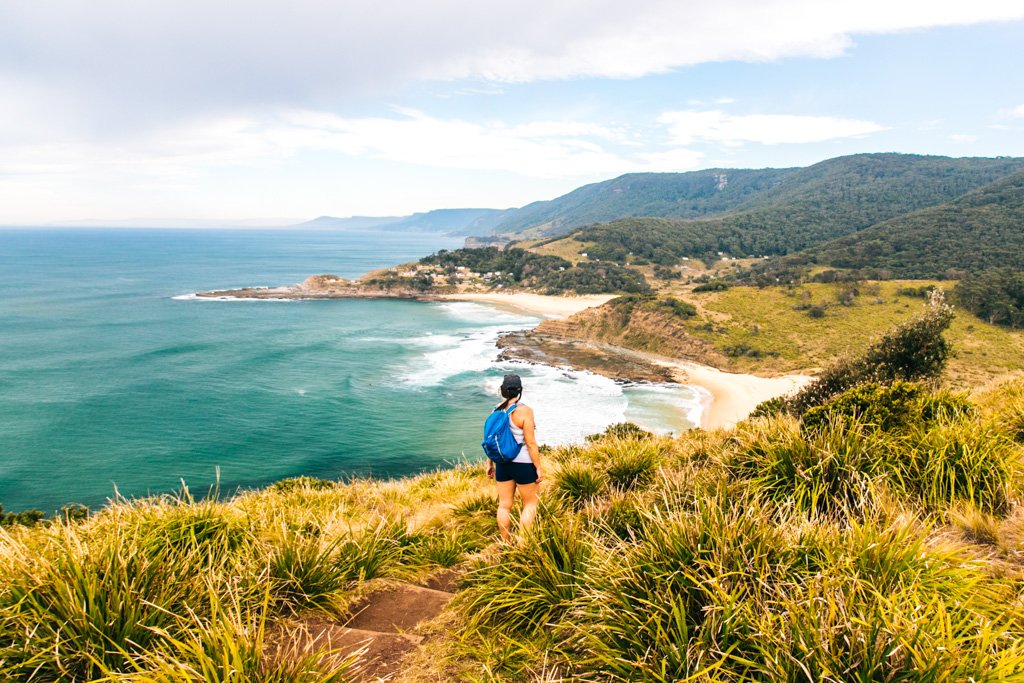 If it's outdoor adventures and dramatic coastal views you seek, Royal National Park is your jam. And, bonus: it's one of the best Sydney weekend getaways by train.
To fully appreciate this gorgeous region, you should tackle the 27km coastal track – it'll spoil you with endless views of the eastern Aussie coast dotted with beautiful beaches, creeks, and waterfalls. You can hike the whole thing in a (very long) day, OR you can camp at North Era (be sure to book in advance!) and hike with all of your food and gear on your back – which is exhausting, but so worth it.
Alternatively, you could opt for a day trip to the Royal and hire a car for a day, stopping off throughout the park to enjoy viewpoints and short walks. Wattamolla, Wedding Cake Rock, and the Figure 8 Pool are a few of the most popular places to visit in the park.
READ MORE: Top 10 Things To Do In Royal NP // Hiking the Royal NP Coastal Track
How to get there: Ferry from Cronulla to Bundeena, then trek 27km and catch the train back from Otford. Otherwise, Bundeena is an hour drive south from Sydney.
---
Kangaroo Valley
In terms of more relaxing weekend getaways from Sydney, head down to Kangaroo Valley and immerse yourself in nature. Kangaroo Valley sits in between the Southern Highlands and the NSW South Coast and thus is often overlooked for its more convenient neighboring regions – but this only makes it more peaceful and relaxing!
This trip is best done by renting a car for a weekend and staying at a B&B or Airbnb that has enough amenities and beautiful landscapes to make you forget all about the stresses of city life, or you could opt to camp on the Kangaroo River.
There's heaps to explore in and around Kangaroo Valley, from strolling through the town village to wine tasting at Yarrawa Estate to kayaking or canoeing down the Kangaroo River. But it's equally as enjoyable to just kick back and enjoy the verdant green landscapes.
READ MORE: Escaping Sydney for the Kangaroo Valley Countryside
How to get there: 2 hour drive south of Sydney
CLICK TO BOOK AN AIRBNB IN KANGAROO VALLEY & SAVE $40 ON YOUR FIRST BOOKING
---
Blue Mountains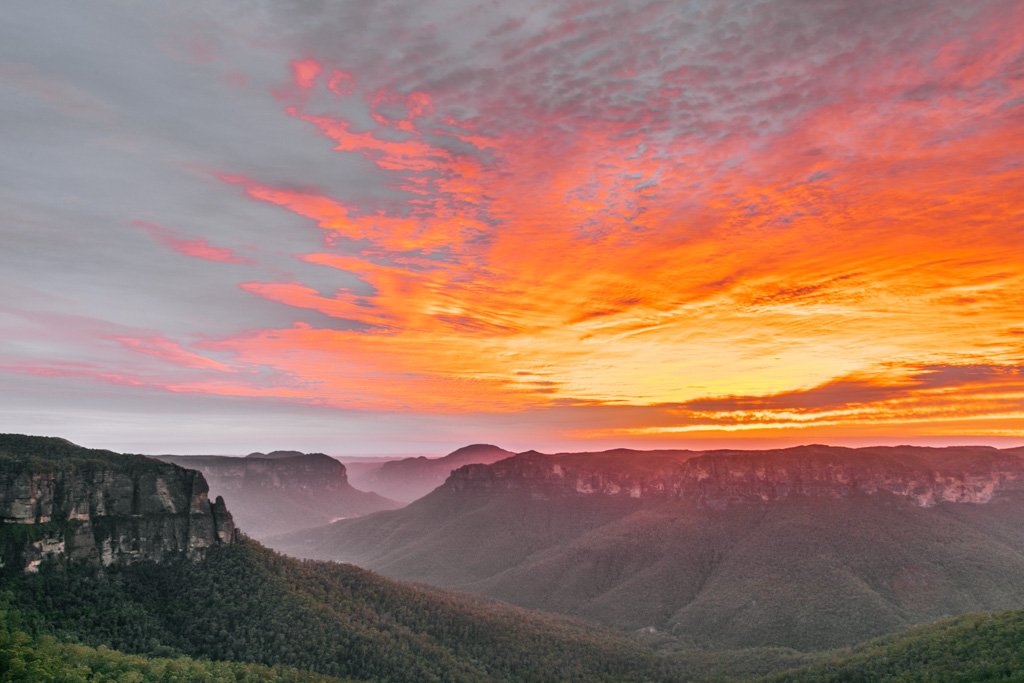 Sunrise at Govetts Leap.
The Blue Mountains are one of the best Sydney weekend getaways by train – simply hop on the train from Central Station and get off in Katoomba about 2 hours later. From here, you can access viewpoints and hiking trails sans vehicle, though if you do have your own wheels, you'll have lots more options here.
If it's your first time visiting the Blue Mountains, base yourself in Katoomba and be sure to check out the famous Three Sisters, ride the world's steepest railway, and wander the cute shops and cafes in town.
If this aint your first Blue Mountains rodeo, consider venturing outside of Katoomba and:
Booking a rock climbing or abseiling trip (recommended: High and Wild)
Taking a hike (recommended: Grand Canyon loop, National Pass, Leura Cascades)
Scoping out the gasp-worthy views at one or more of the best scenic viewpoints (recommended: Govetts Leap, Lincoln's Rock, Hanging Rock)
READ MORE: Grand Canyon loop // The Katoomba Street Art Walk
How to get there: 2 hour train ride or 1.5 hour drive from Sydney
CLICK TO BOOK A HOSTEL IN THE BLUE MOUNTAINS
---
Newnes Plateau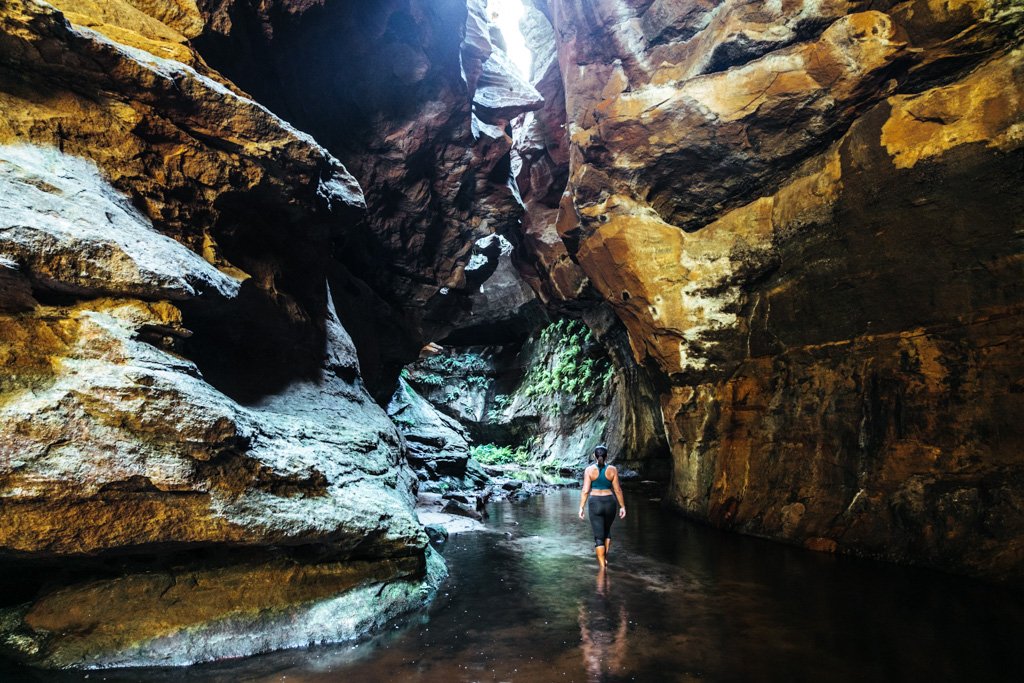 River Caves Canyon.
File this one under Super-Adventurous, Off-Grid Weekend Getaways From Sydney. Newnes is the jumping off point for a maze of 4WD tracks, where you could easily spend a whole weekend adventuring and getting lost in your 4WD vehicle (you can rent a fully kitted out 4WD here).
If you need more than that, then there are heaps of canyons to explore across Newnes Plateau – some you'll need proper gear for, while others you can hike to without actually having to canyon through (such as Deep Pass Canyon and River Caves Canyon).
Either way, camping is the best way to experience a weekend in the Newnes forest. The 4WD tracks are accessible from behind the Zig Zag Railway station.
Not into 4×4 driving? You can explore the glow worm tunnel in Newnes or the old Zig Zag railway station.
READ MORE: Blue Mountains 4WD Tracks Adventure // Deep Pass & River Caves Canyon
How to get there: 3 hour drive NW of Sydney to reach Newnes
---
Orange / Mudgee
Foodie weekend trips from Sydney, anybody? Both Orange and Mudgee definitely fit the bill here, and being a bit further afield than other wine regions near Sydney, they're not too busy or touristy.
I'm grouping both towns together here because they're similar and happen to be in the same general area (northwest of Sydney and past the Blue Mountains)… but note that they are 2 hours apart so can be done on two separate weekend trips from Sydney.
Wine tasting is a must in Orange and Mudgee, with a slew of award-winning wineries that specialize in cold climate wines. There's also some really excellent local produce on hand, which you can sample at the pick-your-own-fruit farms or at some of the gourmet restaurants in town.
Really, the best way to do it is to rent a house with a group of friends (or a cottage with your partner) and spend the weekend cozying up enjoying the local wine.
How to get there: Both Orange and Mudgee are a 3 hour 45 minute drive NW of Sydney.
CLICK TO BOOK AN AIRBNB IN ORANGE OR MUDGEE & SAVE $40 ON YOUR FIRST BOOKING
---
Hunter Valley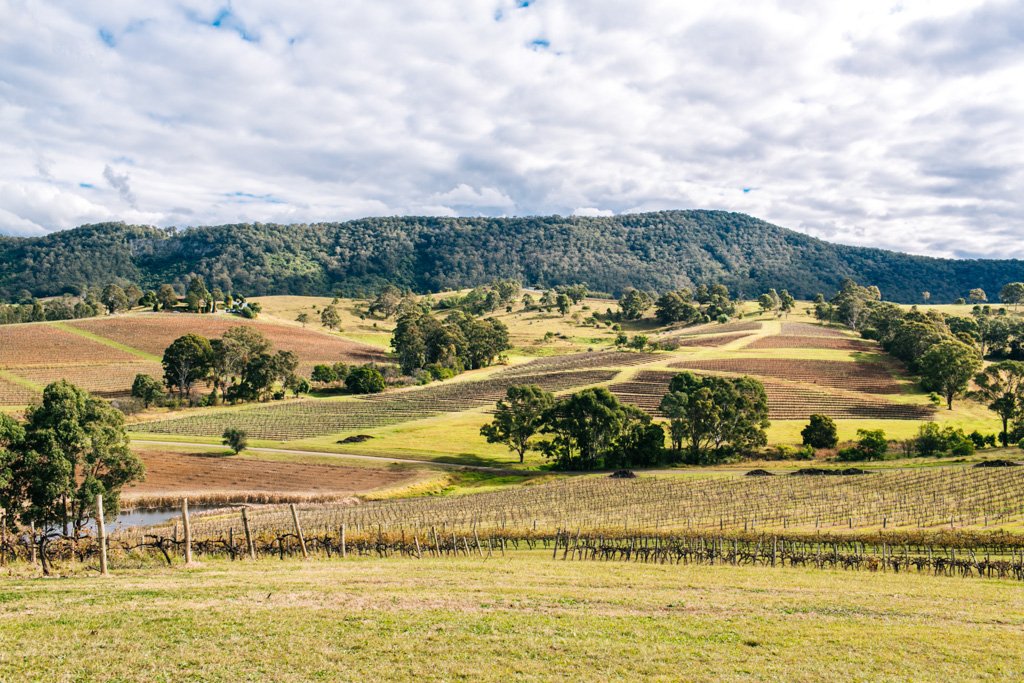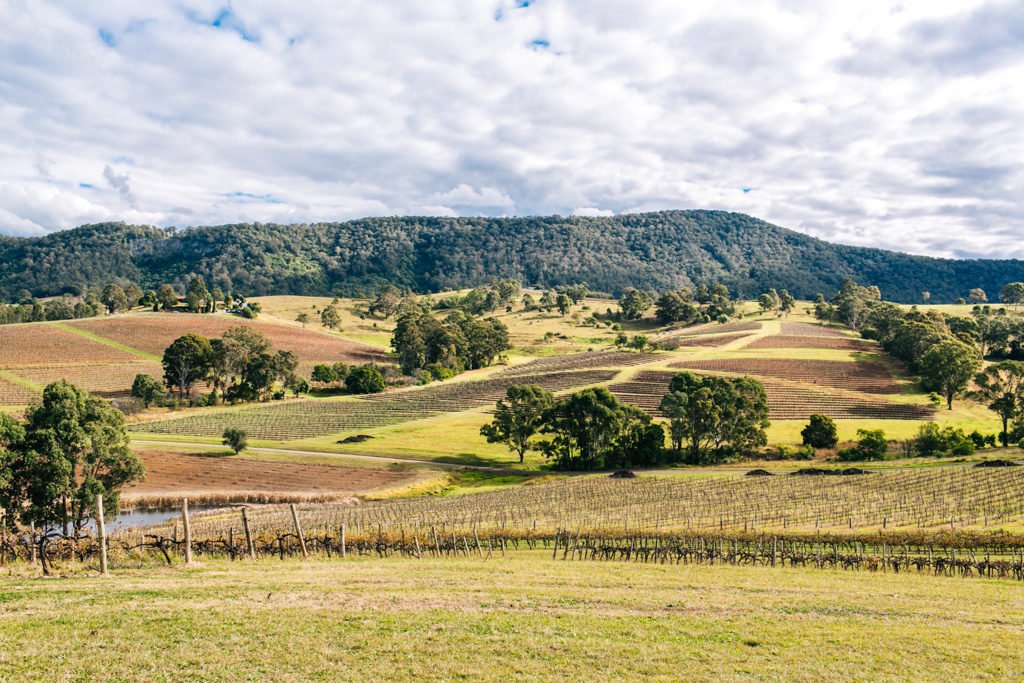 Wine tasting is the name of the game in The Hunter.
Hunter Valley makes for a fab Sydney weekend getaway, particularly in cooler months when you can book a cozy Airbnb or hotel room and spend your evenings by the fireplace enjoying a bottle of local wine.
Unless you're able to wrangle yourself a DD, you'll want to book a spot on a half day wine tasting tour. Most of them depart from Pokolbin or nearby.
Either way, you'll have yourself a delightfully tipsy day sampling New South Wales' finest wines (semillon is a must) while enjoying the gorgeous vineyard landscapes along the way.
READ MORE: A Super-Unique Wine Tour in the Hunter Valley
How to get there: Book a day tour from Sydney, or drive about 2 hours north and explore the vineyards independently.
---
The Hawkesbury River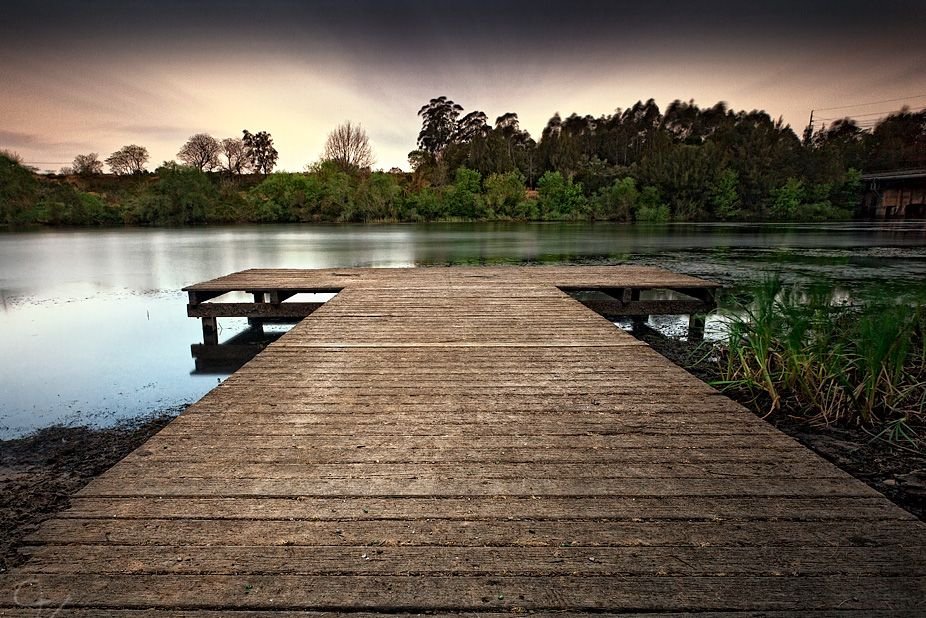 Photo credit: Flickr
I've yet to cross this hidden gem off my Sydney weekend getaways list, but all signs I've seen point toward the Hawkesbury being a worthy trip. If you go with a group of friends or family, rent a houseboat – it's definitely the thing to do on the river.
Otherwise, there's loads more outdoor adventures to be had on the Hawkesbury: kayaking, fishing, tubing, bushwalking, swimming, and more.
The Hawkesbury is known for its fresh local produce as well. If you're in the area, follow the Hawkesbury Harvest Farm Gate Trail and be sure to stop at a few of the orchards, farmers markets, or vineyards to sample some of the region's finest (hint: try the apple cider in Bilpin).
How to get there: 1 hour drive northwest of Sydney
---
Ku-ring-gai Chase National Park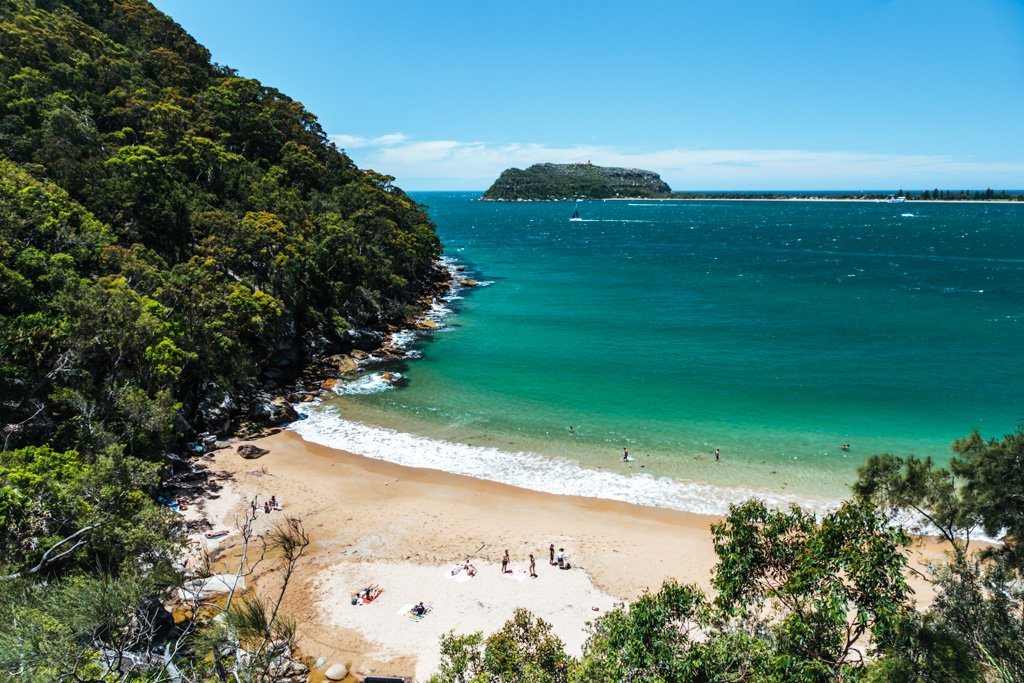 Resolute Beach.
This Sydney weekend getaway is only for the camping enthusiasts I'm afraid, as the only place you're allowed to stay overnight here is a campground.
If that's you, then you'll love pitching your tent at The Basin in Ku-ring-gai National Park, which is best accessed by ferry from Palm Beach. You can hire kayaks and stand-up paddleboards from a vendor at the campground, or hike to some of the other beaches and coves around Ku-ring-gai. The views of Pittwater from higher up in the park on the trails are exceptional.
READ MORE: Ku-ring-gai Chase National Park: Sydney's Hidden Gem
How to get there:1 hour drive north of Sydney, + a 30 minute ferry ride if traveling via Palm Beach
---
Wollongong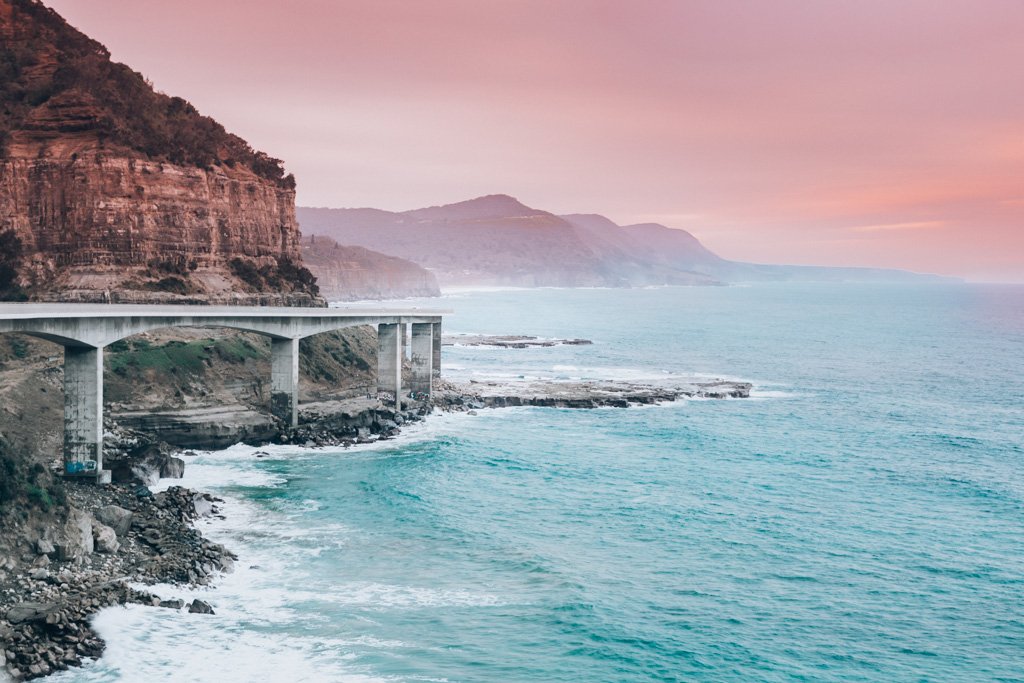 Wollongong is an easy train ride away from Sydney, so it's one of the short trips from Sydney that can be done without a car. However, I think the best part of a trip to Wollongong is the journey there.
If you drive down to Wollongong, you should definitely stop at:
Old Helensburgh Station to see the glow worm tunnel (maybe stop here on the way home, as it should be dark in order for you to see the glow worms).
Bald Hill Lookout just south of Royal National Park, for an incredible view of the South Coast of NSW.
The Sea Cliff Bridge, a very picturesque bridge winding along the edge of the coast that you'll drive over en route to the 'gong.
How to get there: Wollongong is a 1 hour 45 minute trip south from Sydney, both by train and by car.
---
The Southern Highlands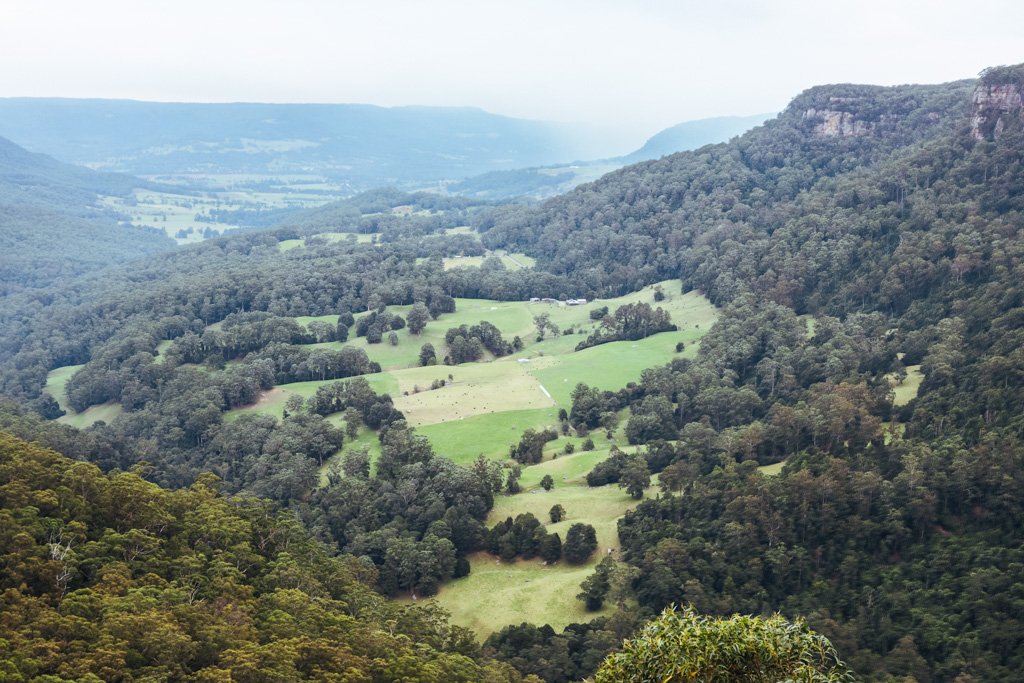 If you're craving some countryside vibes on your weekend trips from Sydney, head south to the Southern Highlands. Here you'll find quaint villages amidst rolling hills, and slightly further afield there are waterfalls and rainforest walks galore (see the next Sydney weekend getaway on the list for more into on these!).
Bowral is the main town in the region and is an absolute delight for antique shopping and frolicking, particularly in autumn when all the leaves are changing colors. It's also one of the best weekend getaways from Sydney in the winter, as you can experience the colder weather and then cozy up by a log fire at your accommodation.
The Southern Highlands is a top spot for wine tasting near Sydney as well. I can recommend Centennial Vineyards for their beautiful grounds, and Southern Highlands Winery for their delicious wines.
How to get there: 1.5 hour drive south of Sydney
---
The Illawarra

Belmore Falls.
Between the Southern Highlands and the NSW South Coast sits a lush region full of picturesque waterfalls, most of which can be accessed by following route A48 from Moss Vale and driving east. This makes for one of the most amazing Sydney weekend getaways for nature lovers keen to camp, hike, and get wet!
The waterfalls all vary in terms of size, swimmability, and access, and can be found in 3 national parks:
Morton NP: Fitzroy Falls, Belmore Falls
Budderoo NP: Carrington Falls, Gerringong Falls, Minnamurra Falls
Macquarie Pass NP: Jump Rock, Cascade Falls
My personal favorites are Belmore Falls and Jump Rock, both of which can be hiked to and swum at. I HIGHLY recommend getting yourself a copy of Wild Swimming Sydney, which has detailed descriptions and directions to all of the above waterfalls and more.
The Minamurra Rainforest Centre in Budderoo NP offers walking platforms through the rainforest and access to Minnamurra Falls. It's also the place to go if you want to hear lyrebirds in the wild.
I like to camp at Carrington Falls when I'm exploring this area, but you can also opt to book accommodation somewhere between Moss Vale, Kiama, and Shellharbour.
How to get there: 2 hour drive south of Sydney
CLICK TO BOOK AN AIRBNB & SAVE $40 ON YOUR FIRST BOOKING
---
Newcastle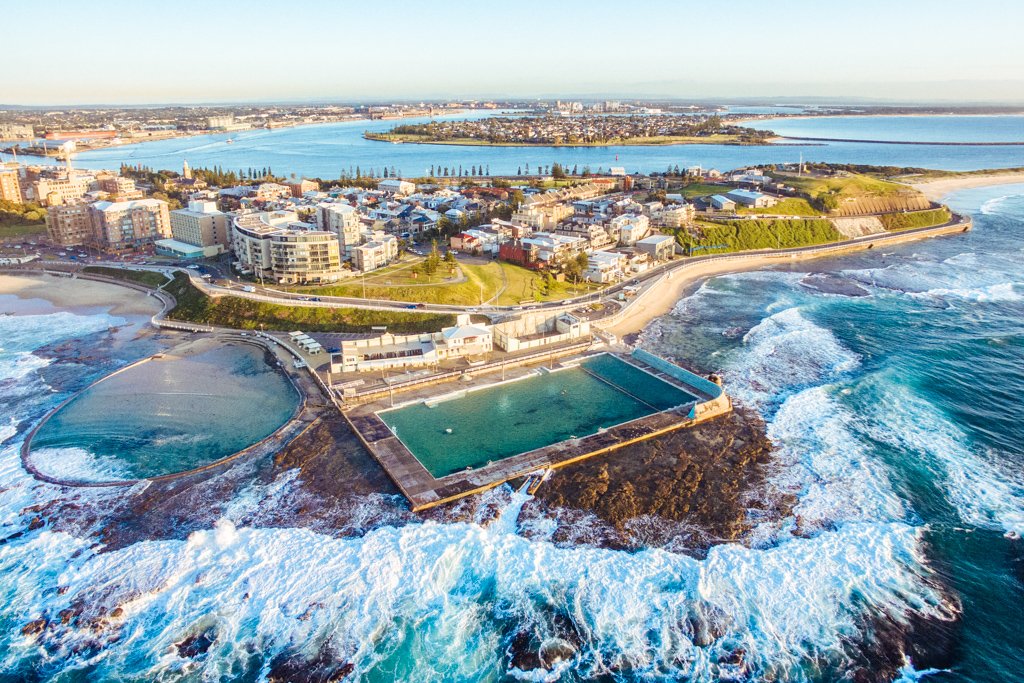 Newcastle is one of the best weekend trips from Sydney by train (especially on Sundays, when transport is capped at $2.80 for the whole day no matter how far you travel).
Like Sydney, Newcastle is a city of beaches – just on a much smaller scale, and with more of a country feel. Don't be fooled by its size, though, as there are plenty of things to do in Newcastle!
Natural highlights in Newcastle include the Bogey Hole (a picturesque rock pool), the view from Fort Scratchley, and coastal walks. I've heard there is also some great coffee to be had here!
How to get there: 2 hour drive or 3 hour train ride north from Sydney
---
Central Coast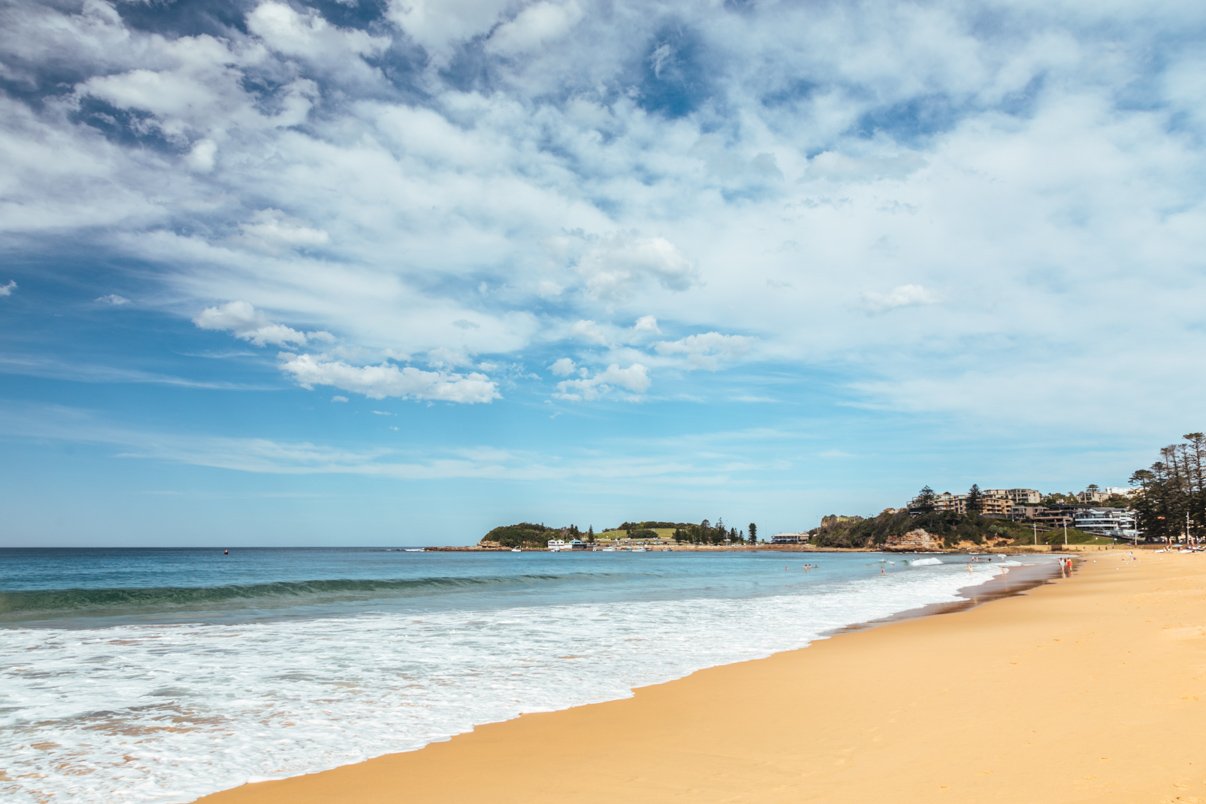 Terrigal.
The Central Coast is one of the easiest weekend getaways from Sydney, as it's only about an hour away from the city. This stretch of coast is famed for its golden sand beaches and laidback vibes.
One option is to base yourself in Avoca or Terrigal, the two main beach towns in the region, and stay in an Airbnb or hotel. Terrigal is much more bustling, while Avoca is quieter.
Or for an entirely different sort of getaway, you could opt to camp in Bouddi National Park just south and explore the gorgeous beaches there. Be sure to hike part (or all) of the Bouddi Coast Walk, it's a real gem.
READ MORE: A Guide To Bouddi National Park // A Central Coast Glamping Getaway
How to get there: 1 hour drive north of Sydney
---
Lake Macquarie
Lake Macquarie is one of the most underrated weekend getaways from Sydney. At only 1.5 hours away by car, it's a quick trip; and more importantly, it boasts outdoor adventures galore!
On Lake Macquarie itself, there are heaps of water sports on offer: hire a kayak, stand-up paddleboard, or boat, or book onto a jet boat tour and explore all the little coves around the lake.
Lake Mac happens to sit very close to the coastline and is a quick drive from several beautiful beaches. Caves Beach, Redhead Beach, and Catherine Hill Bay Beach are all beautiful.
How to get there: 1.5 hour drive north from Sydney
---
Port Stephens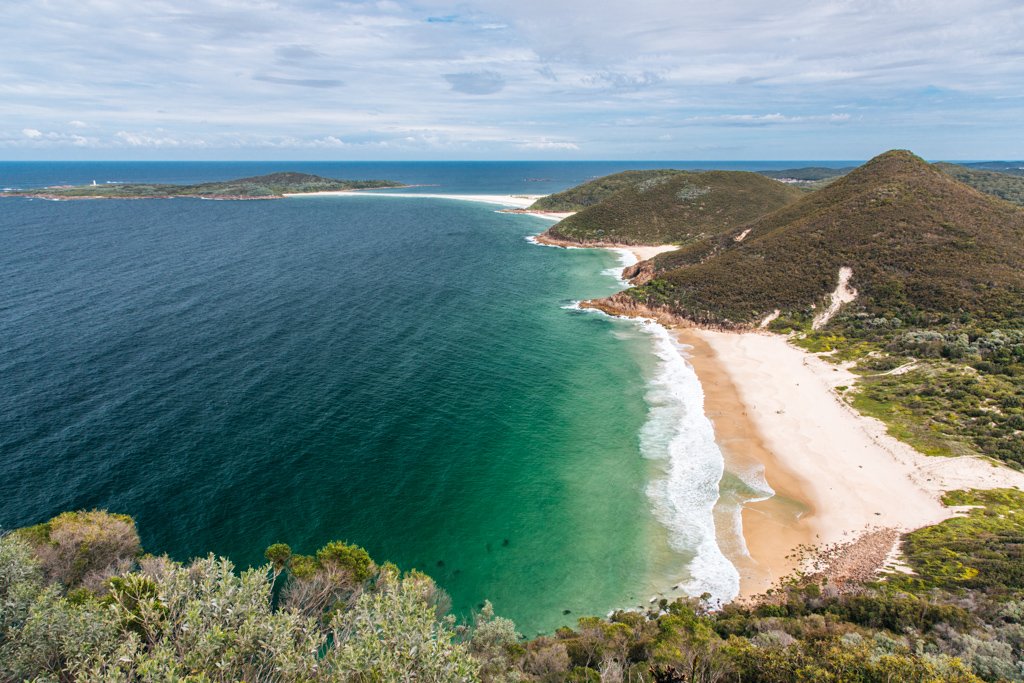 Yep, you guessed it – more beach weekend getaways from Sydney! Port Stephens is about 3 hours north of Sydney and has a host of both calm bay beaches and rugged ocean beaches (even a nude beach!).
It's most convenient to base yourself in Nelson Bay and explore the Port Stephens region. Whale watching, diving, and SUP are popular aquatic activities here, but also be sure to walk to the Mt. Tomaree summit to catch the view in the photo above.
The nearby Stockton sand dunes are fit for frolicking and quad biking, should you need a break from all that beachin'.
How to get there: 3 hour drive north of Sydney
---
Myall Lakes
Just north of Port Stephens is Myall Lakes National Park, a collection of freshwater lakes that sit just inland from the coast.
This Sydney weekend getaway is all about nature, so book a campsite at Mungo Brush or one of the many other campgrounds in the park and enjoy some kayaking, fishing, and walking around the lakes. Mungo Brush is nestled between the lake and the beach, so you can also enjoy some time at the sea while you're here.
Not into camping? You can opt to stay in nearby Seal Rocks or Blueys Beach, but those towns are a bit further away and might make for a bit too much driving on a weekend trip. The closest town to the national park is Bulahdelah, which you'll drive through anyway to reach Myall Lakes – so that's the more practical base to explore the park on a weekend trip.
How to get there: 3 hour drive north from Sydney
---
Off The Grid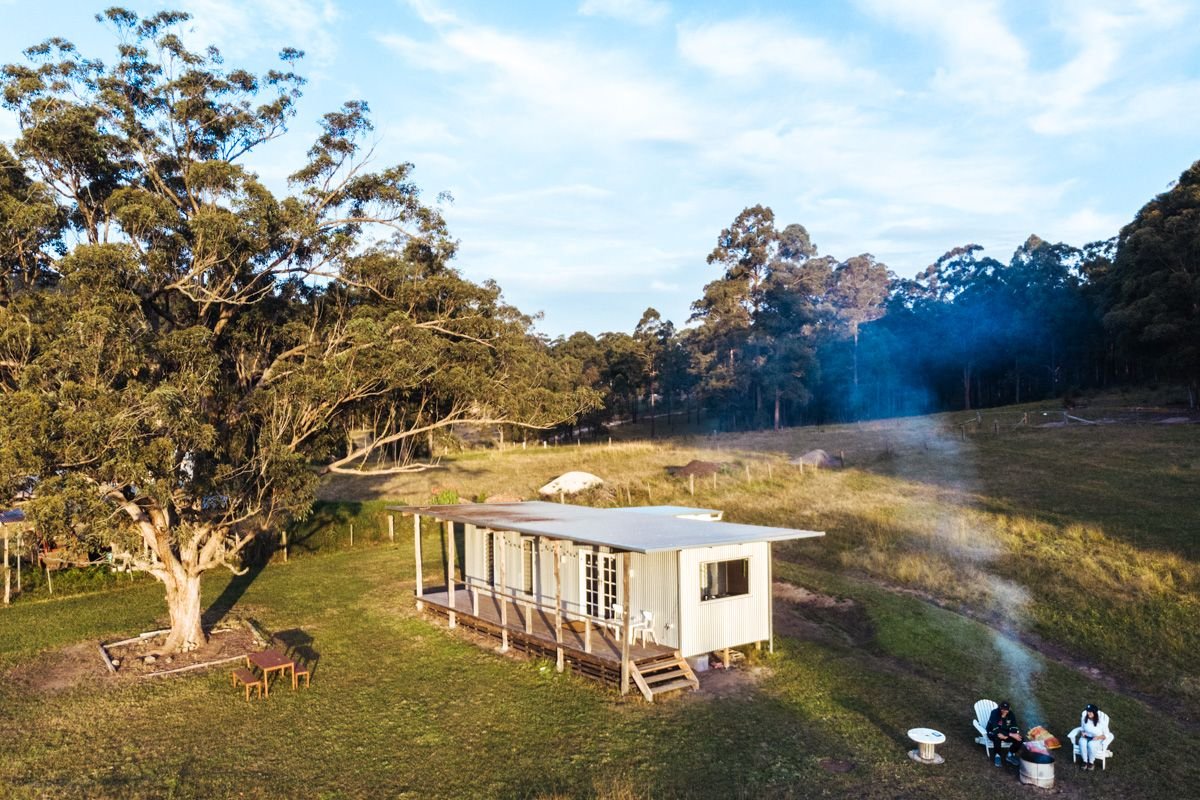 Lastly, one of my new favorite weekend getaways from Sydney: the off-the-grid, digital detox, tiny home or cabin in the woods. Basically, it's just you in minimalist digs somewhere in nature, preferably without wifi or mobile signal.
Several remote, tiny homes have popped up around New South Wales in recent years, largely appealing to the Instagram generation for their hipster-esque aesthetics and devastatingly scenic landscape backdrops. Here's where to find them:
Unyoked and In2thewild have a limited collection of tiny homes scattered around NSW
Glamping Hub and Airbnb have some tiny homes, bell tents, and cabins available for booking (but they're in amongst all the other 'regular' accommodation options, so you have to dig a little to find them).
Several 'bush retreats' have sprung up around the state, offering multiple of these tiny homes spread out around one property (e.g. Kimo Estate, Worrowing, and Paperbark Camp).
The whole point is to relax, disconnect, and enjoy the peace and quiet outdoors – so when you book a stay at one of these places, you don't spend the whole day doing things and then return in the evening and crash. Instead, you spend the entire weekend in your tiny home reading, chilling out, sitting around the campfire, and enjoying each others' company.
I can highly recommend this Airbnb up in Girvan (3 hours north of Sydney), a converted hay shed on a farm that I recently stayed in for a Sydney weekend getaway.
READ MORE: A Winter Weekend Getaway at Meandering Farm
---
Pin it!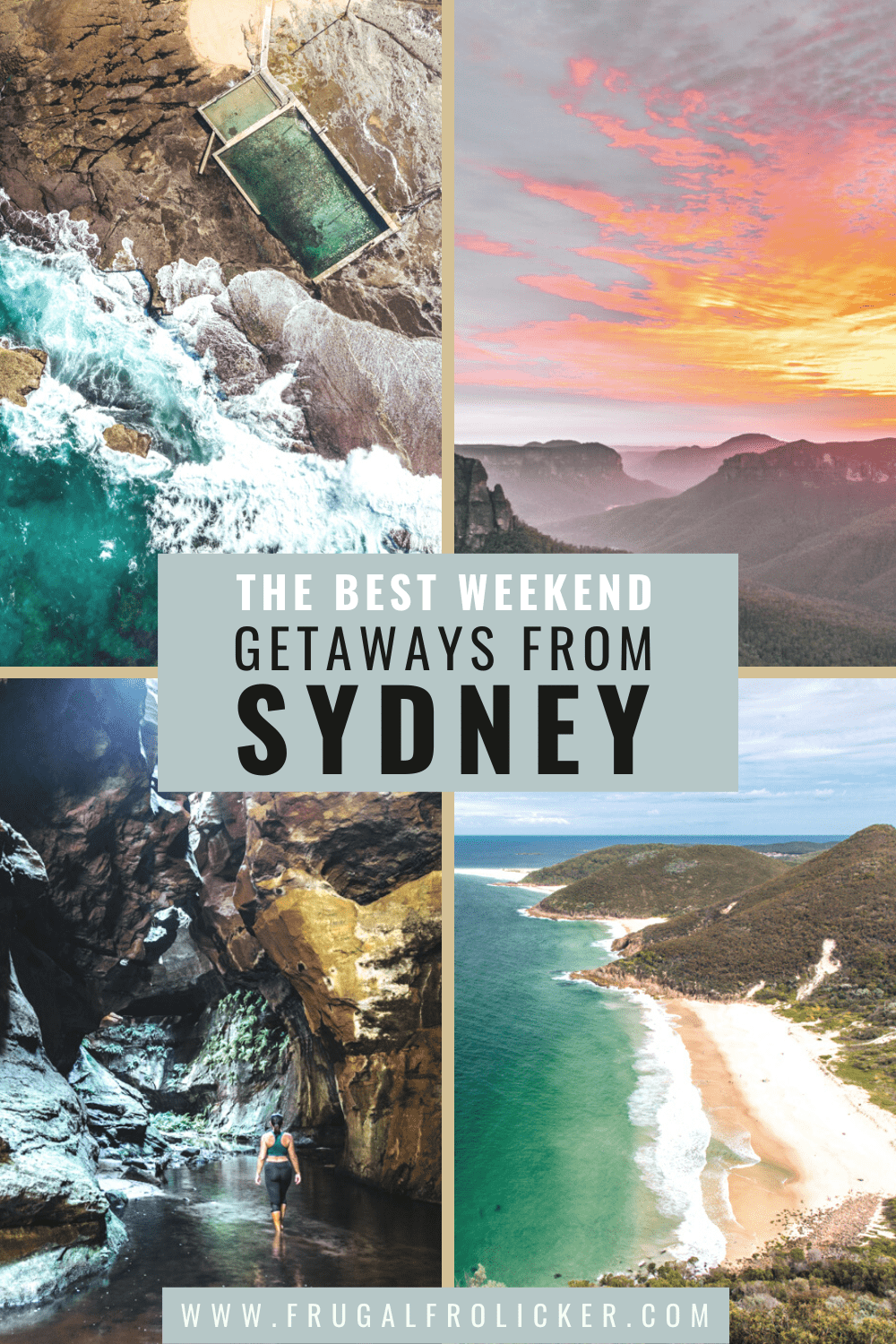 Pin it!