This Blue Mountains 4WD Tracks Adventure post was last updated on 12 June 2020.
—
Last Sunday, I was instructed to meet at Taylor Square in Sydney at 6:30am to be picked up for a Blue Mountains 4WD tracks adventure.
That's literally all I knew about the adventure I was about to embark on. I knew about the Blue Mountains and have been aching to get out there to explore more of that region, but I'm not sure I really knew what a 4WD Blue Mountains adventure entailed.

Spoiler alert: This is 4WD tracks in the Blue Mountains.
So armed with close to zero information, I rose before sunrise, made my way into the city, and climbed up into my chariot for the day – a sturdy Land Rover. We drove about 2.5 hours northwest of Sydney towards Lithgow and first pulled off to explore an abandoned train station.
Zig Zag Railway
The Clarence station is part of the Zig Zag Railway, which has been shut down since the big bush fire of October 2013. There's an old graffitied train parked there now, and an old train tunnel you can wander through without having to worry about incoming train traffic.
This was such a fun start to our day! But my god, I didn't realize how much colder it is out in the Blue Mountains region than in Sydney. I kept my light down jacket on all day long, because I am a pansy who can no longer comfortably handle temperatures below 60F.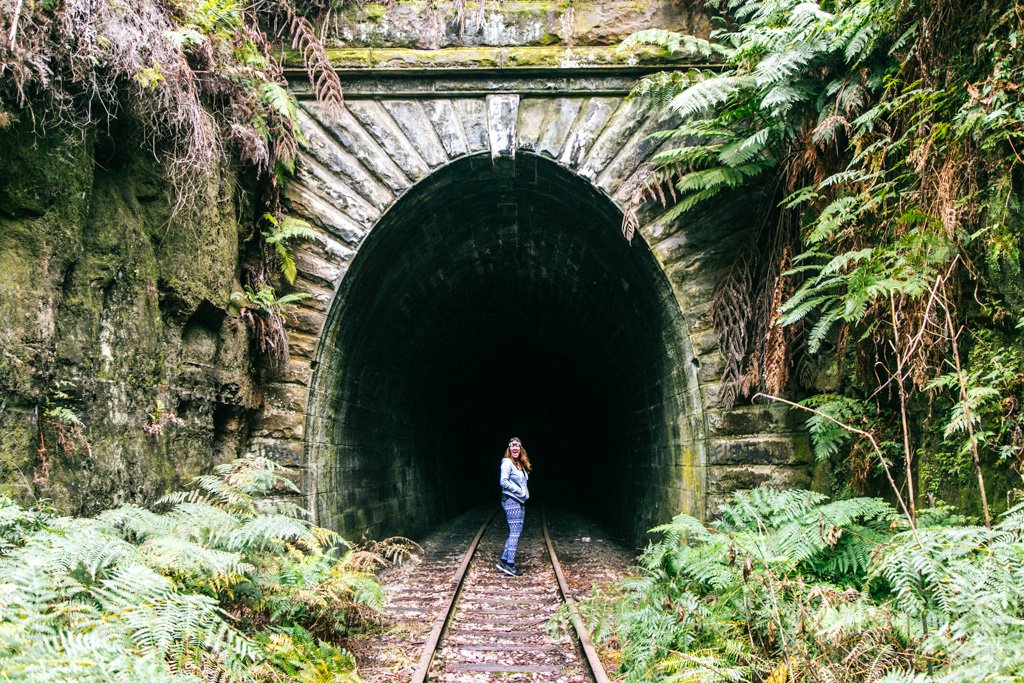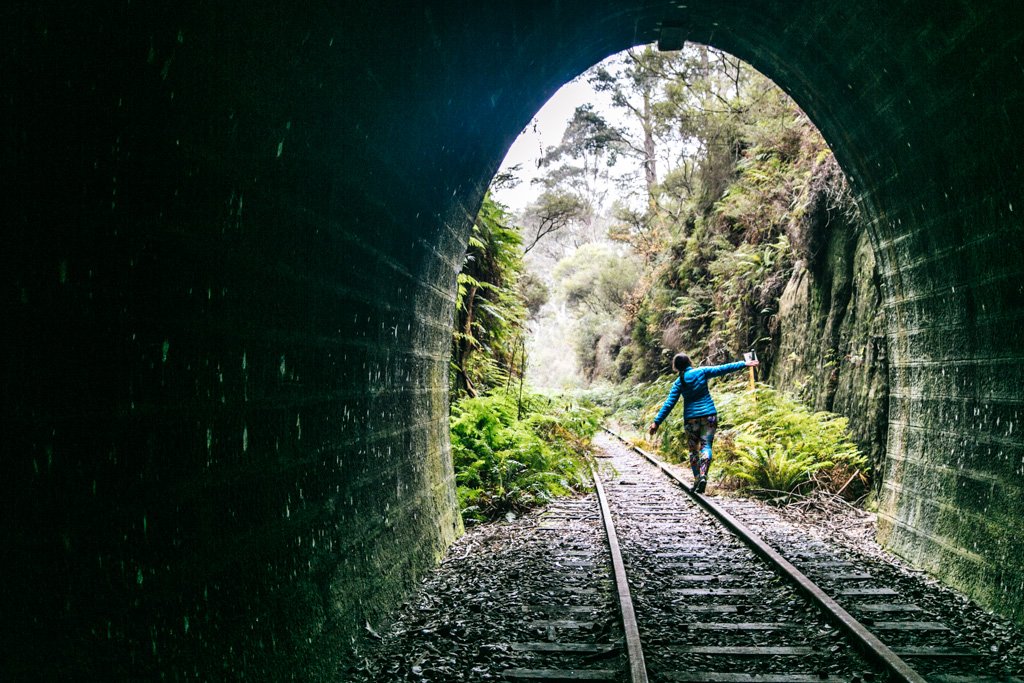 Newnes State Forest
From here, we veered onto a dirt track and into Newnes State Forest for the remainder of the day.
I'm someone who always makes a point to know exactly where she is in relation to everywhere else (i.e. I always know which way's north), but I had absolutely NO idea where I was until we popped back out onto the main road 5 hours later. Like, literally none. I did, however, have someone driving me who did – and not only that, but as an experienced 4×4 adventurer, he had maps and a two-way radio and knew when to adjust the pressure in the tires.
All that to say, I know nothing about the 4WD tracks in the Blue Mountains or how actually to go 4×4-ing – so if you're like me, just make sure you're driving with someone who does. It's definitely not the sort of adventure where you can just rent a car and drive off-road without any experience or preparation.
SEE ALSO: Deep Pass & River Caves Canyon: My 34th Birthday Adventure!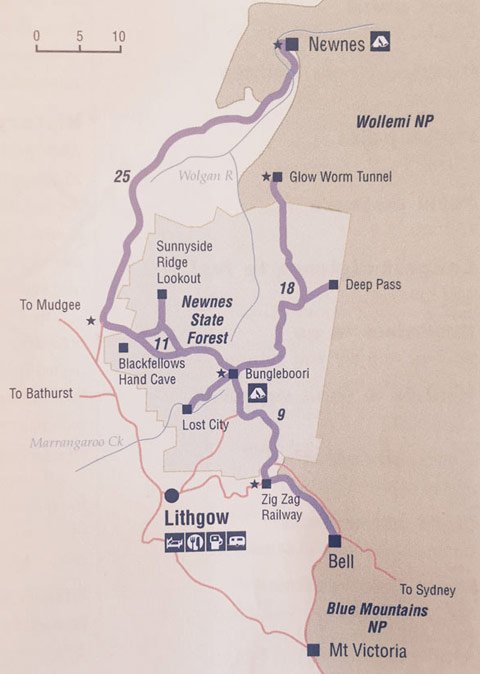 Map via OzOffRoad.
Driving through this maze of Blue Mountains 4WD tracks, it felt like we had entered another world. We'd pass by small groups of other 4×4 vehicles hanging out in a random clearing, with people packing down their campsite from the previous night. We'd get overtaken by bikers racing to tackle the next hill or bump in the road.
Actually, you know what? It kinda felt like we were in a video game, what with the trenches to negotiate, vertical hills to climb up, forks in the road to debate between. I was very happy to be in the backseat for this one with someone else in control.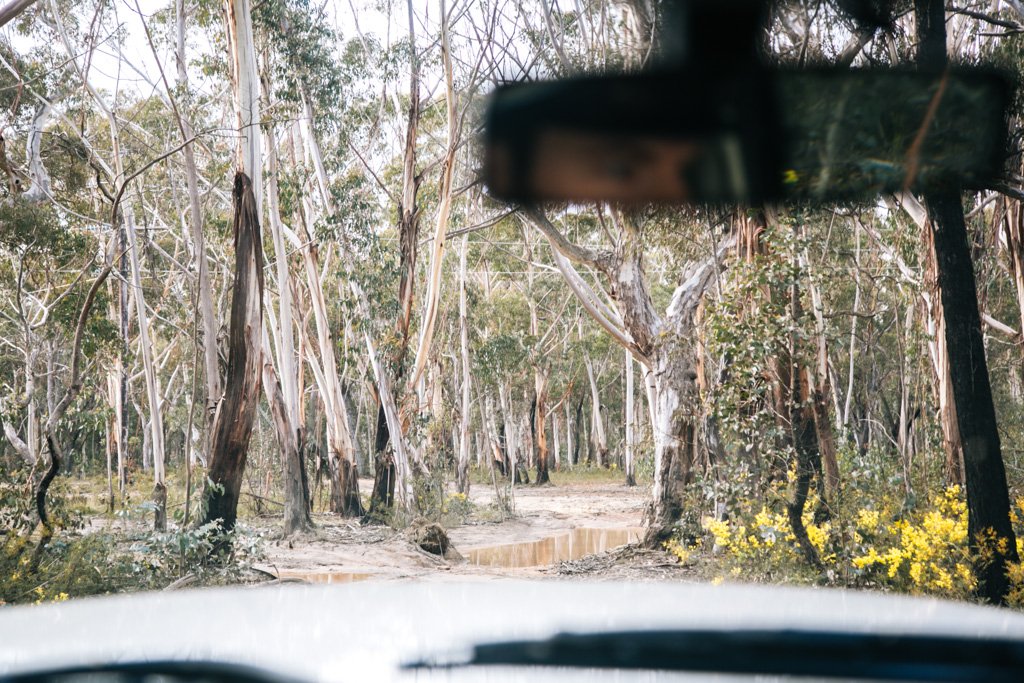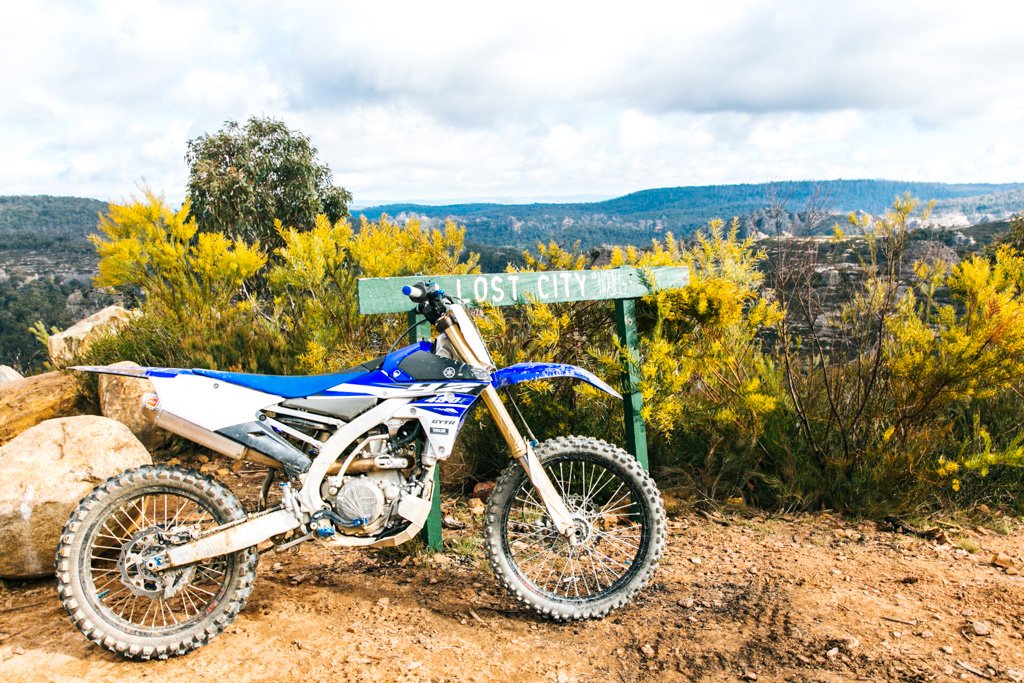 The Lost City
Our main destination for the day was The Lost City, an area comprised of scattered ironstone/sandstone rock formations. They're similar in structure to the Bungle Bungles up in the Kimberley, conical but a bit less orange in color. We gleefully bounced from rock to rock, getting our climb on and periodically pausing to gawk at the gorgeous views from atop each one.
Oh my gosh, you guys – this place was SO COOL. Like, natural playground cool. There were heaps of little nooks, caves, and ledges to climb over. I could have easily spent the entire day playing around here.
Pro tip: drive through the Blue Mountains 4WD tracks, pitch a tent by the Lost City sign (pictured above) where the road ends, and spend the night camping here. When you wake up in the morning, you'll have an epic sunrise view all to yourself!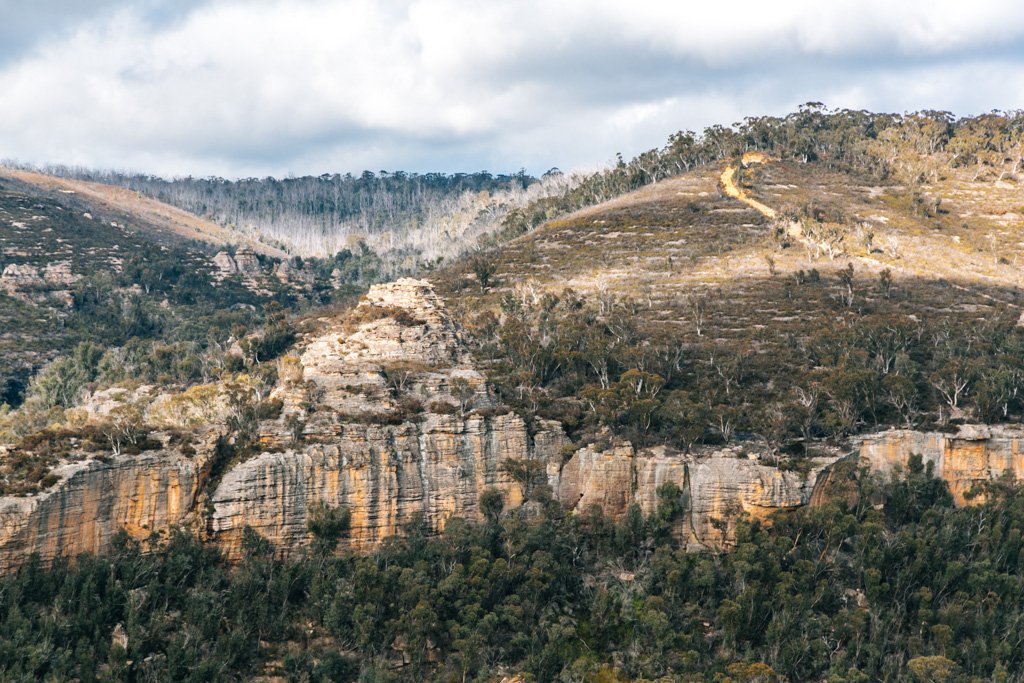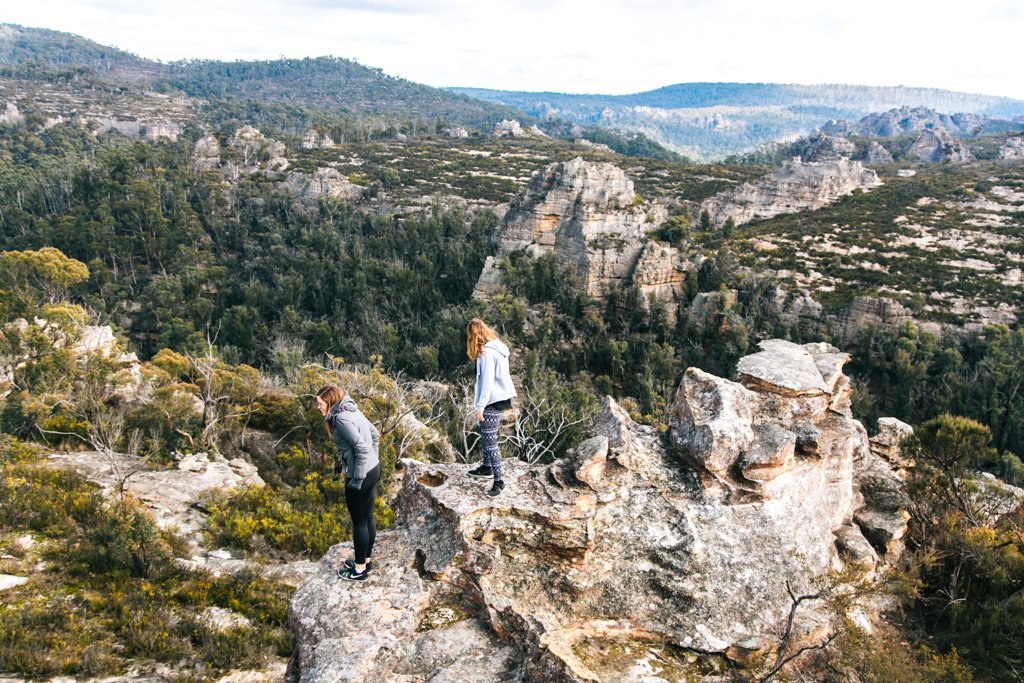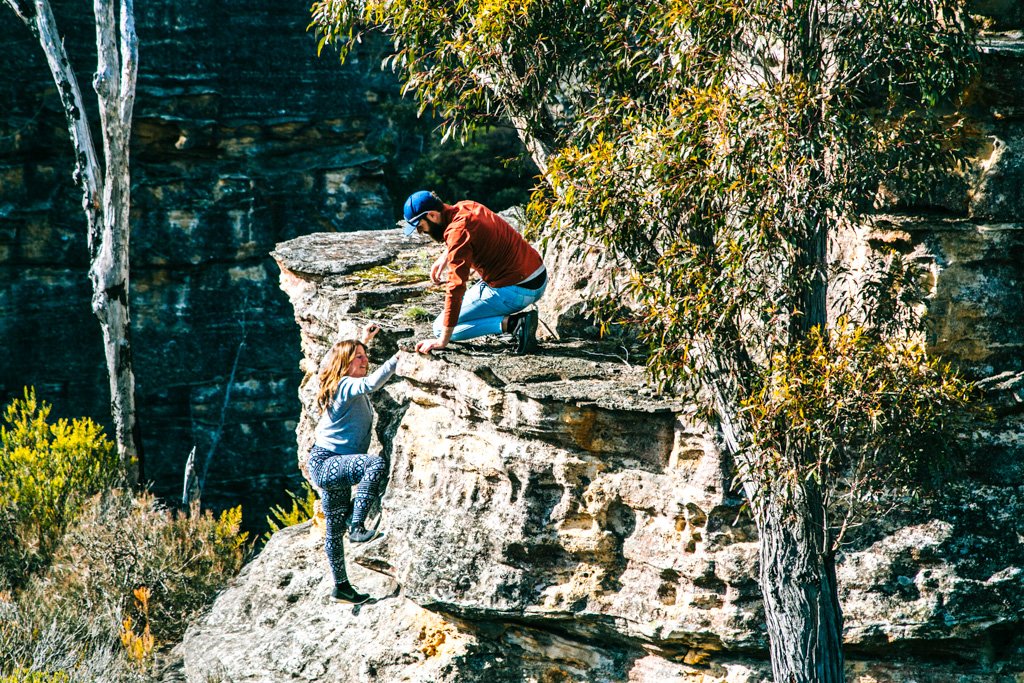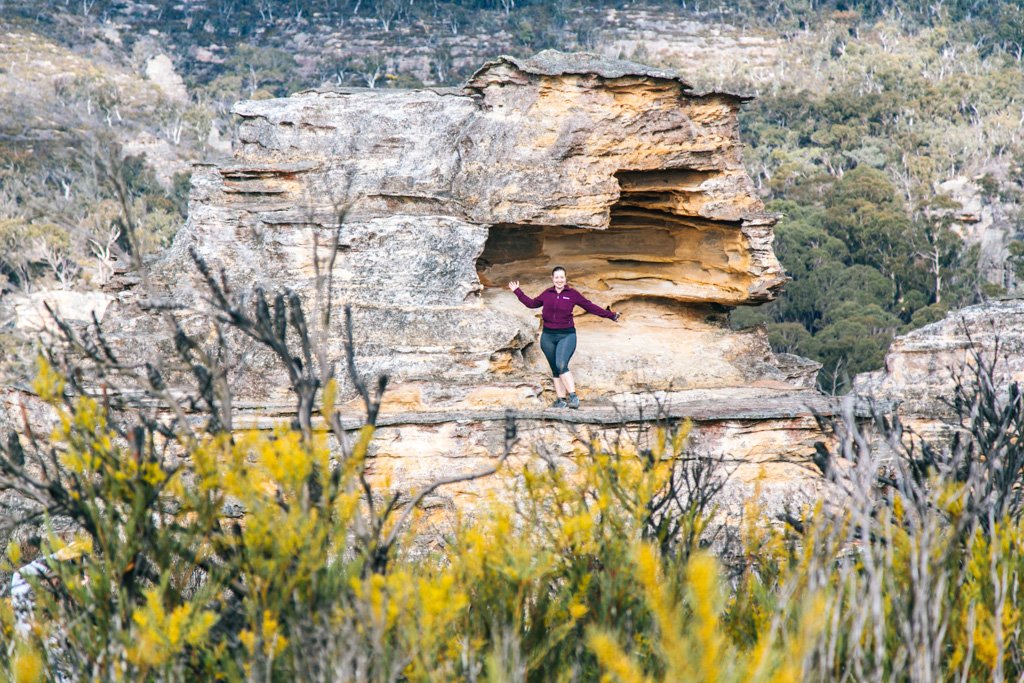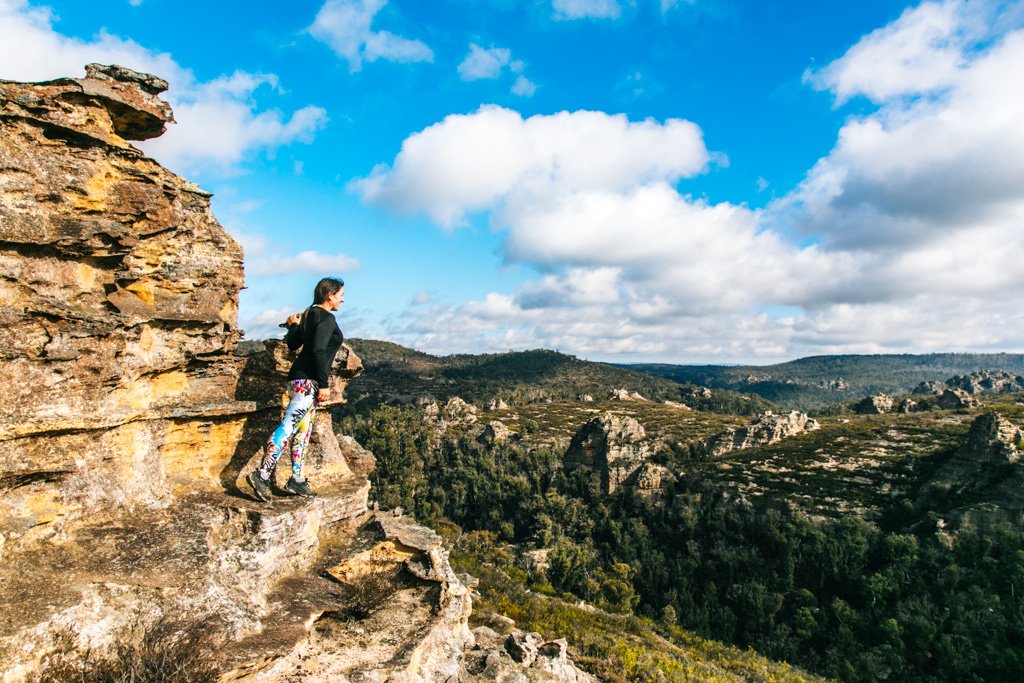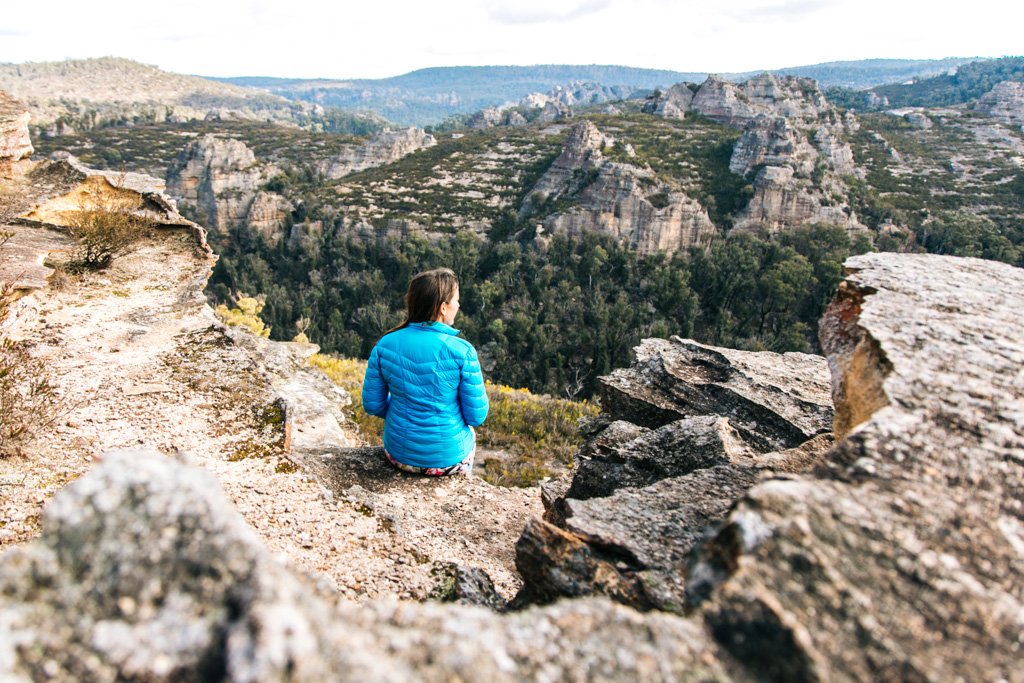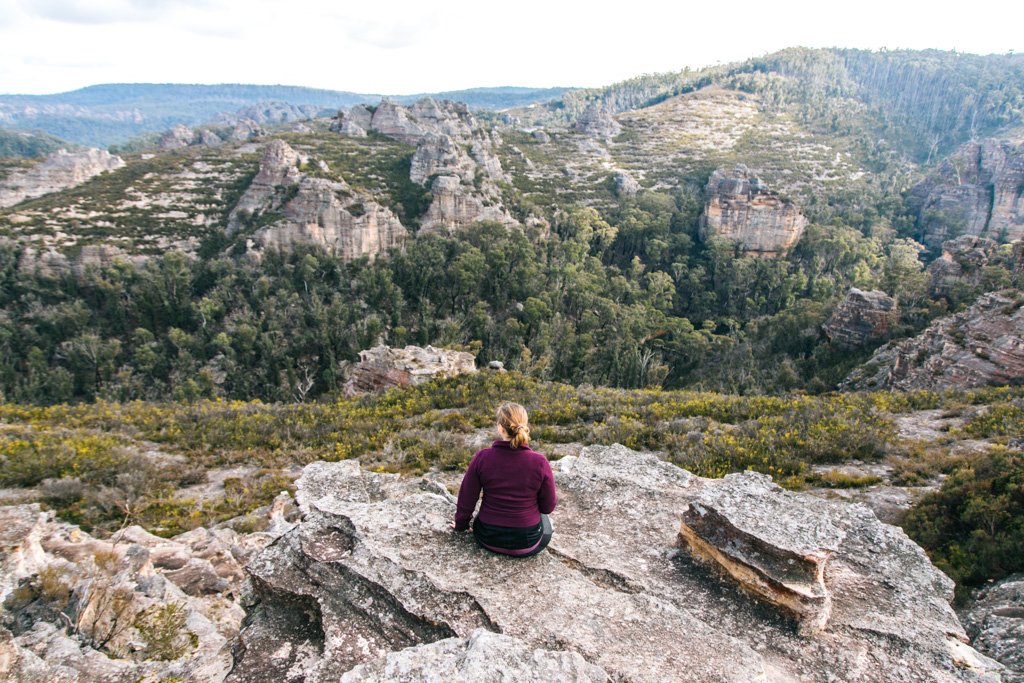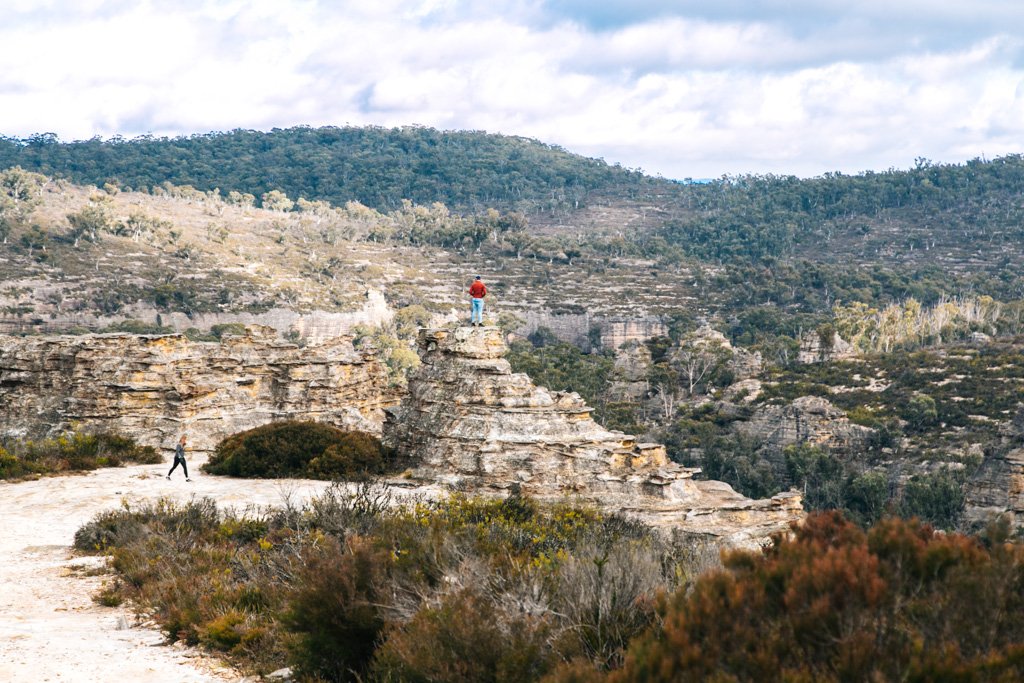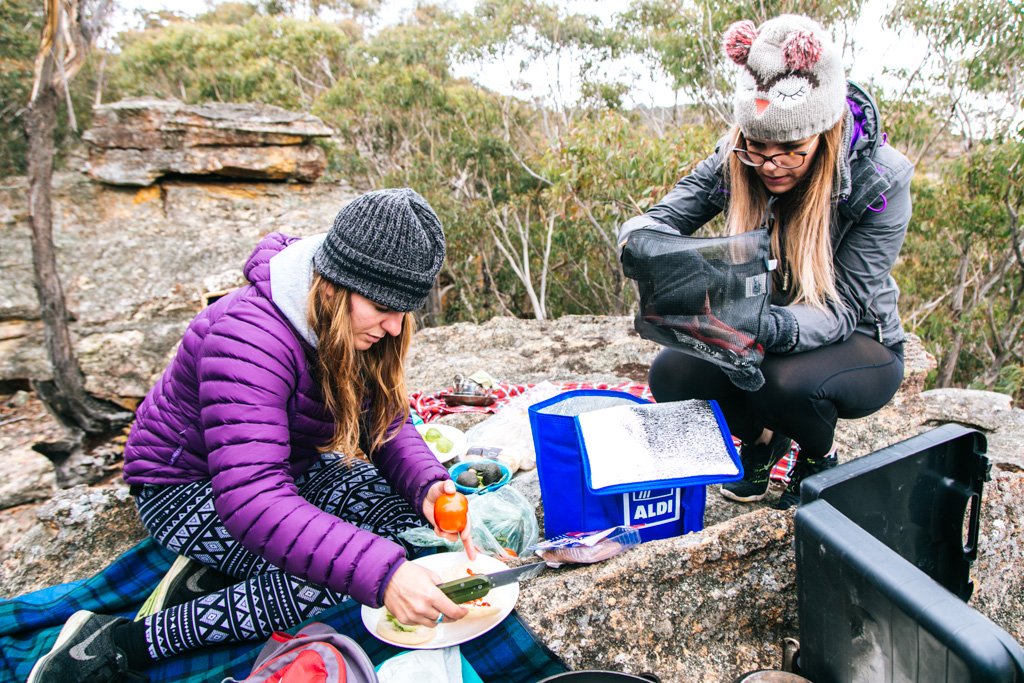 Blackfellows Hand Cave
After frolicking around The Lost City, we headed back into the Blue Mountains 4WD tracks maze in search of a good lunch spot and a particular cave (the latter of which we never quite managed to locate).
We did, however, come upon Blackfellows Hand Cave, a sacred aboriginal site with a few remnants of rock art on the walls.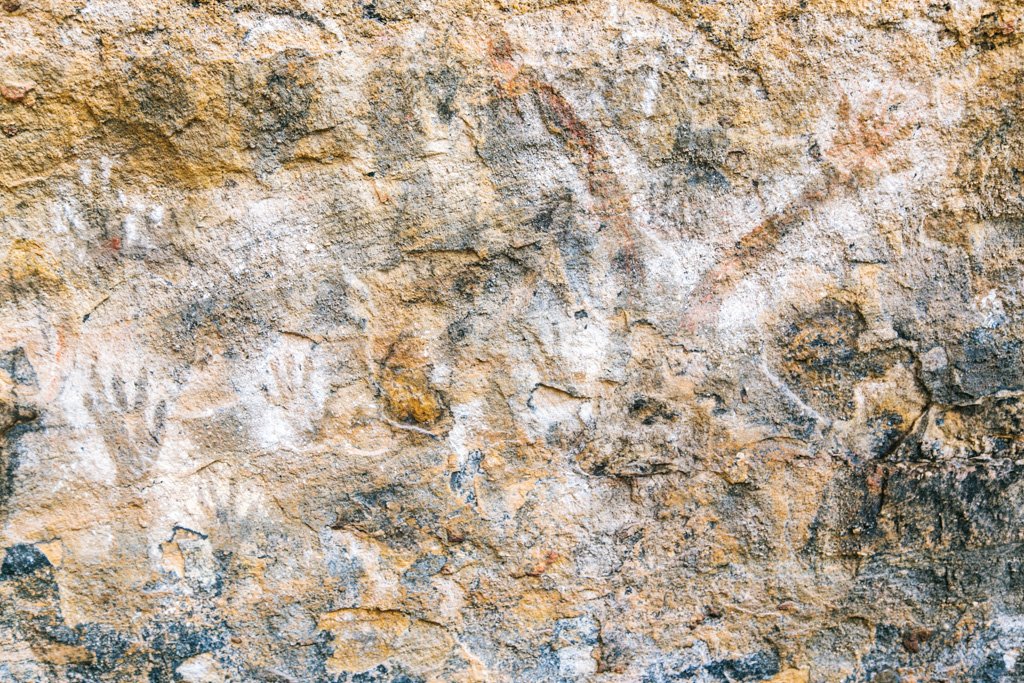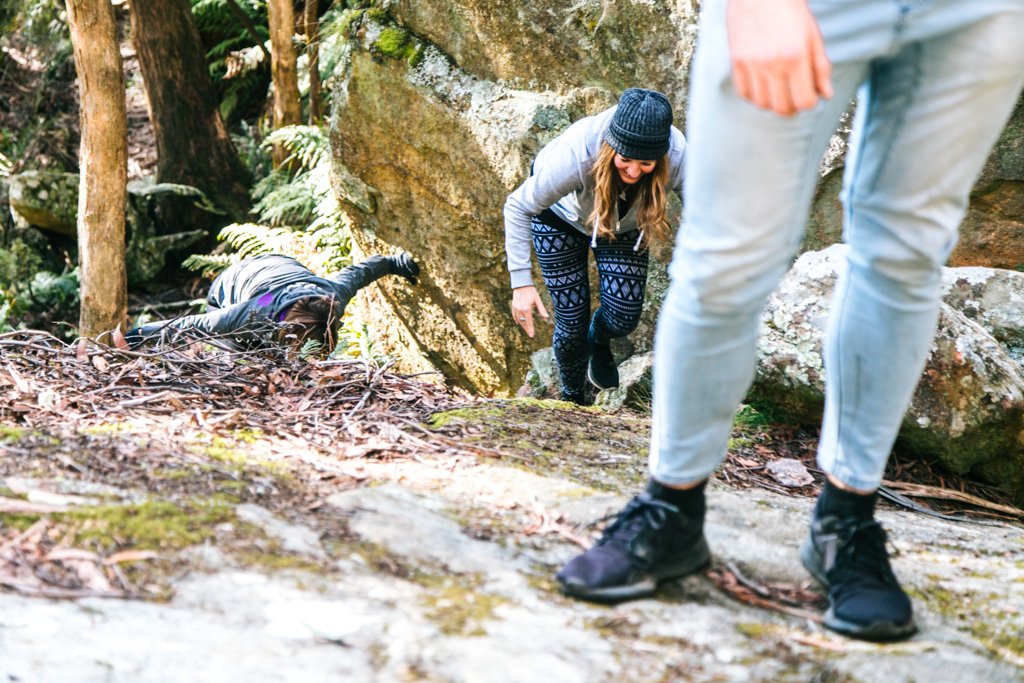 Planning A Trip Around The Blue Mountains 4WD Tracks
Since this blog post was more of a photo diary than a useful guide to planning a 4WD adventure around the Blue Mountains and Newnes State Forest, I thought I'd link you to some other sites that might help more with 4WD in the Blue Mountains:
Don't have a 4WD vehicle? Book yourself onto a Blue Mountains 4WD Tracks tour instead:
Pin it!