With my time in Sydney drawing to a close at the end of March earlier this year, I was tirelessly debating between two possible next steps: head to Perth for Blazing Swan (Aussie's version of Burning Man), or fly to Melbourne for free to help my Sydney HelpX host work her expo booth and head west from there.
Ultimately I went with the latter option, because FREE FLIGHT – but with a twist! The week before our flight to Melbourne, Anna and I entertained another HelpX gig: a few days staying at Broger's End, an old farm-turned-"eco-eclectic accommodation" in Kangaroo Valley, in exchange for helping out with painting, weeding, and photography for a couple hours each day.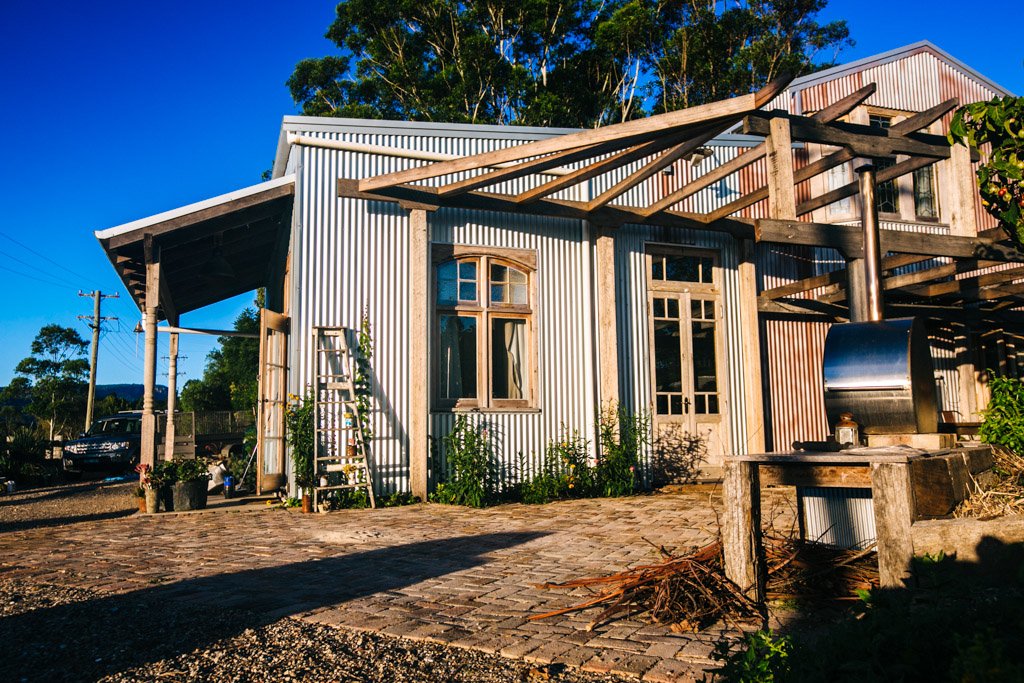 Unlike most of my travel moves, this one wasn't fueled by a desire to explore an area or see anything in particular. The real allure was having a beautiful house to ourselves for the week in a gorgeous natural setting. We deemed it a retreat, where we'd hole up and finally start working on a website to advertise our freelance digital marketing services.
Though I regrettably spent more time in front of my laptop screen than outside frolicking in the valley, I thoroughly enjoyed our little countryside escape from Sydney. Here's a little photo montage of where we were and what we got up to: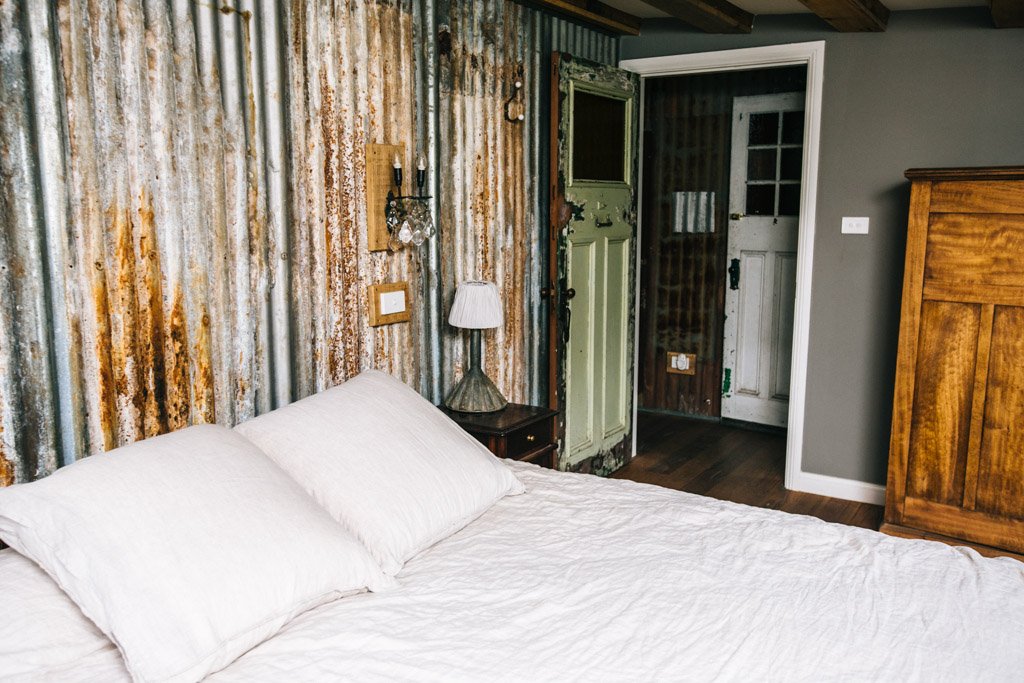 We arrived late Monday night after a lengthy drive from Sydney. First order of business: claiming our rooms! Our host offered to take the smaller room with the bunkbed, Anna called dibs on the master bedroom, and I gave precisely zero craps about which room was mine. And then I got in The Comfiest Bed Ever and just melted into it. Happiest!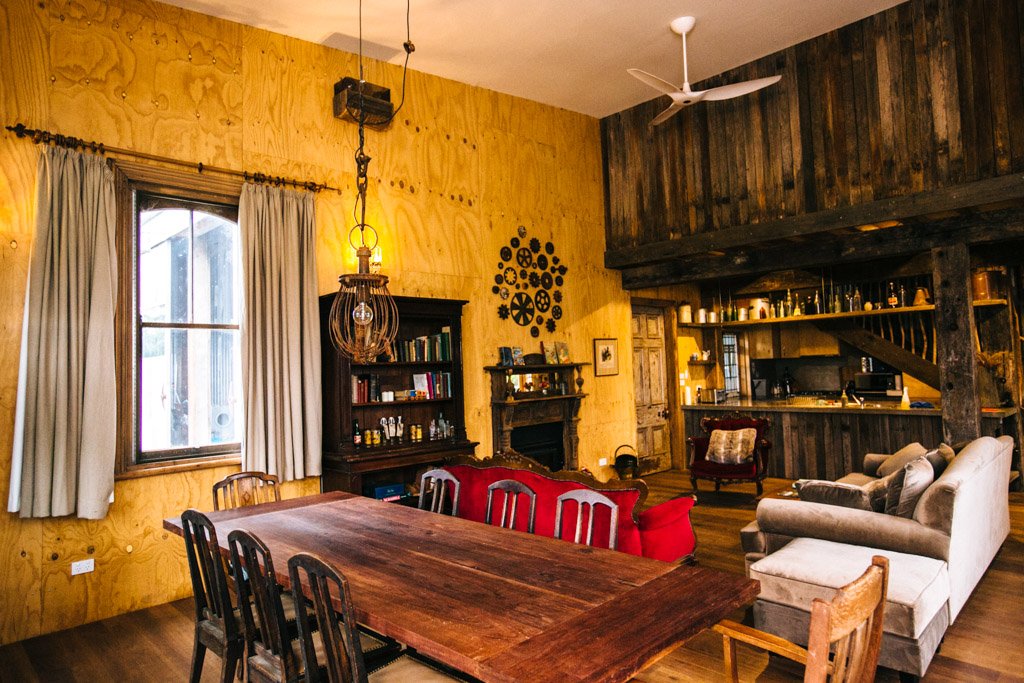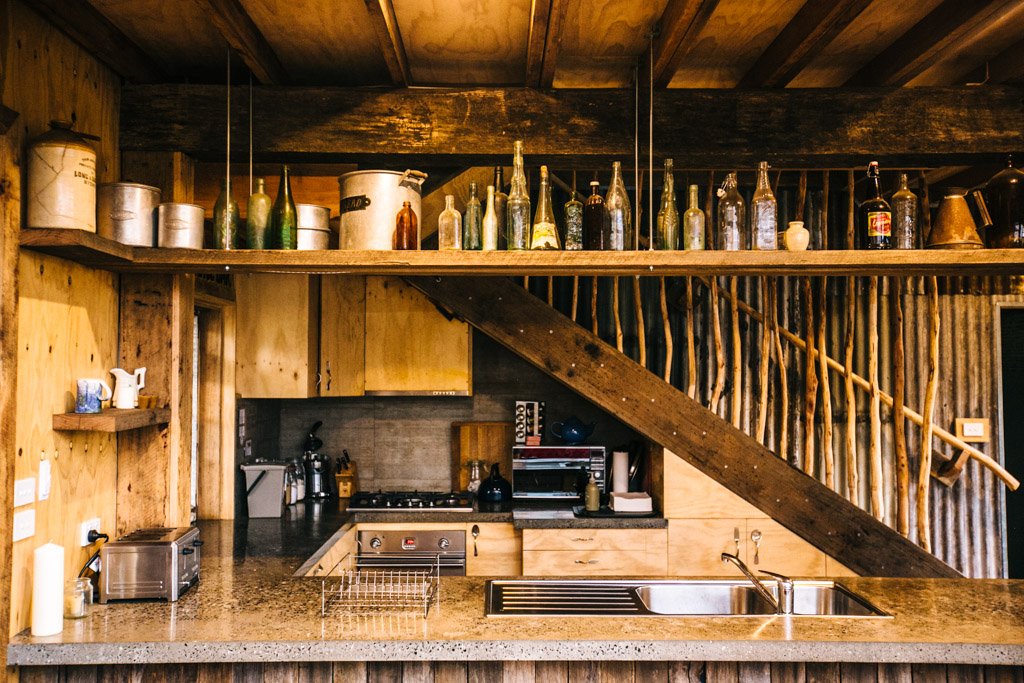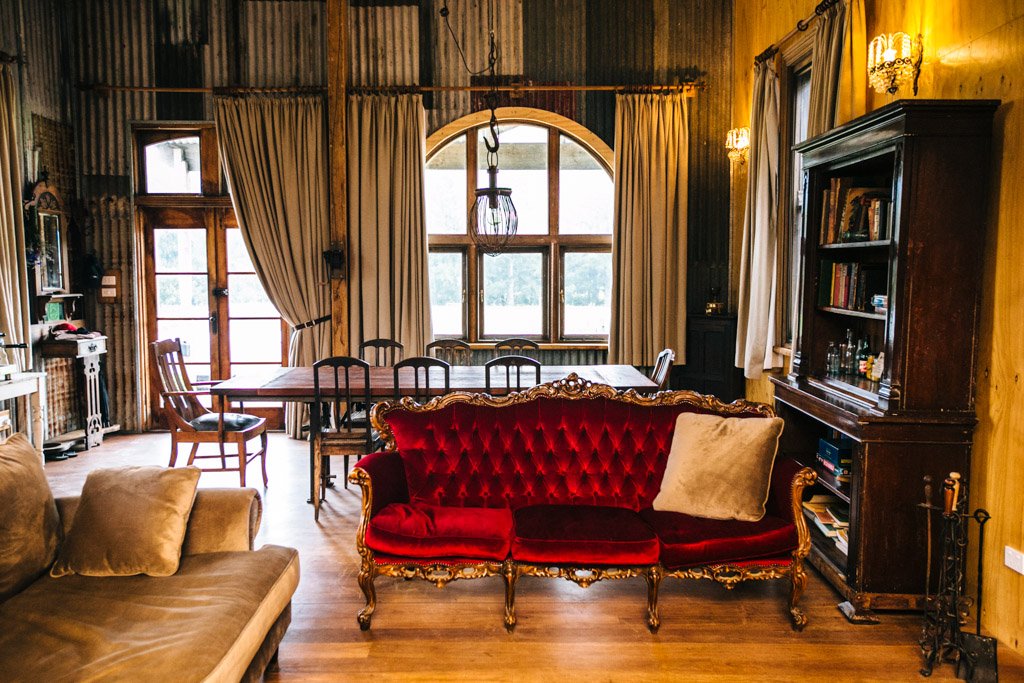 I was beyond excited to wake up the next morning and see where we'd been whisked away to – we're talking, like, borderline Christmas morning caliber excitement. Our new digs happened to be in The Shed, the larger of the two buildings up for holidaying at Broger's End. My eyes were drawn from one cool detail to the next, from the retro red sofa/chair to the belted curtain ties to the silverware drawer handles. Most of the decor and even some of the furniture are recycled, either salvaged from junkyards or just found secondhand. Too cool!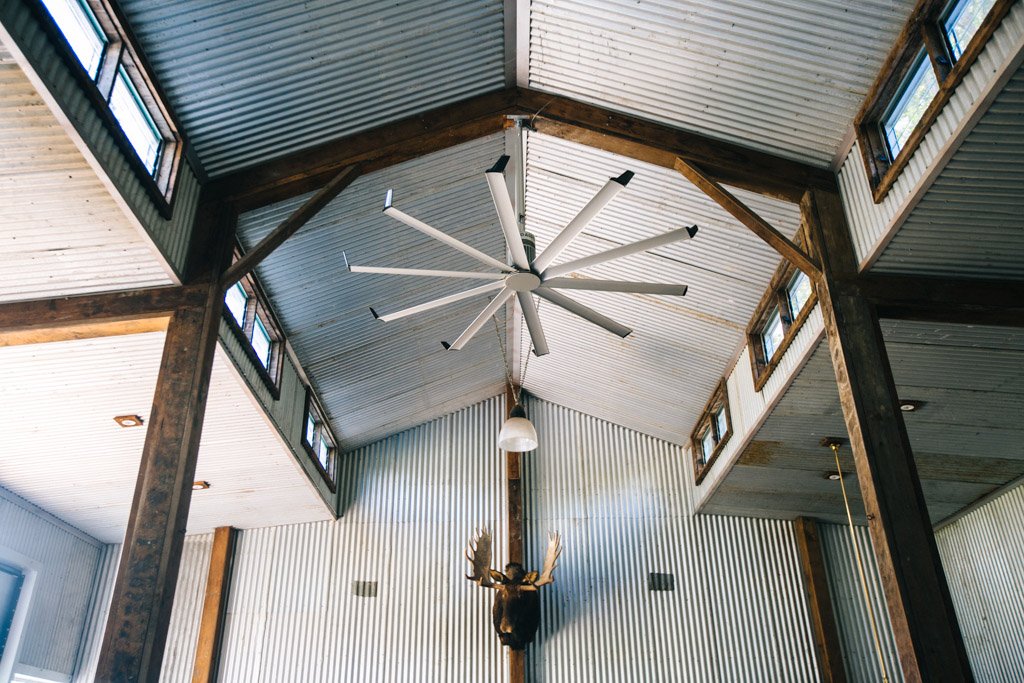 Attached to The Shed is The Bay, a big open room fit for events. When I glimpsed the moose head on the wall I instantly thought: HIPSTER WEDDING. Not that moose are hip (and not that they aren't); I just associate rustic outdoorsy wedding venues with hip couples. This looked like something straight out of the Pacific Northwest.
Not surprisingly, Broger's End has hosted many a wedding in recent years. I'm sure wedding photographers go crazy over all the unique details around the house – lord knows I would!
My two favorite apparatuses at The Shed were, in random order: the espresso machine and the wood-fired pizza oven. It was my first time trying my hand at both of them, ever, if you can believe it! I constructed some pretty dismal cappuccinos, but my god was it fun attempting to make espresso drinks. We had much better success with the pizza oven, resulting in a massive pie completely covered in no less than 5 different types of vegetables that we'd chopped up. I've never felt so full in my life!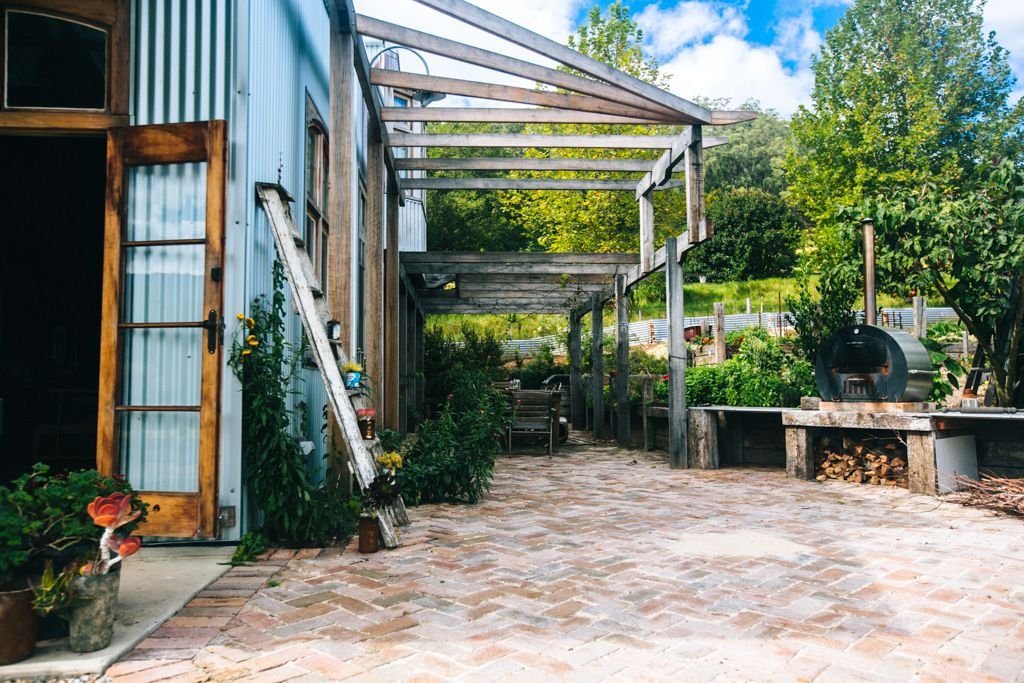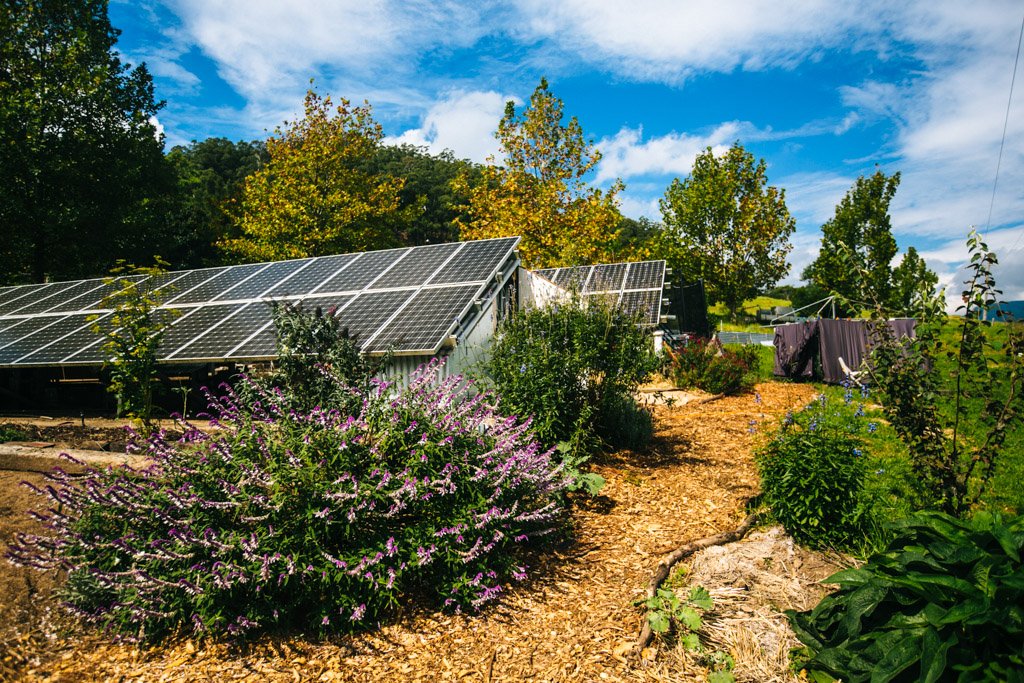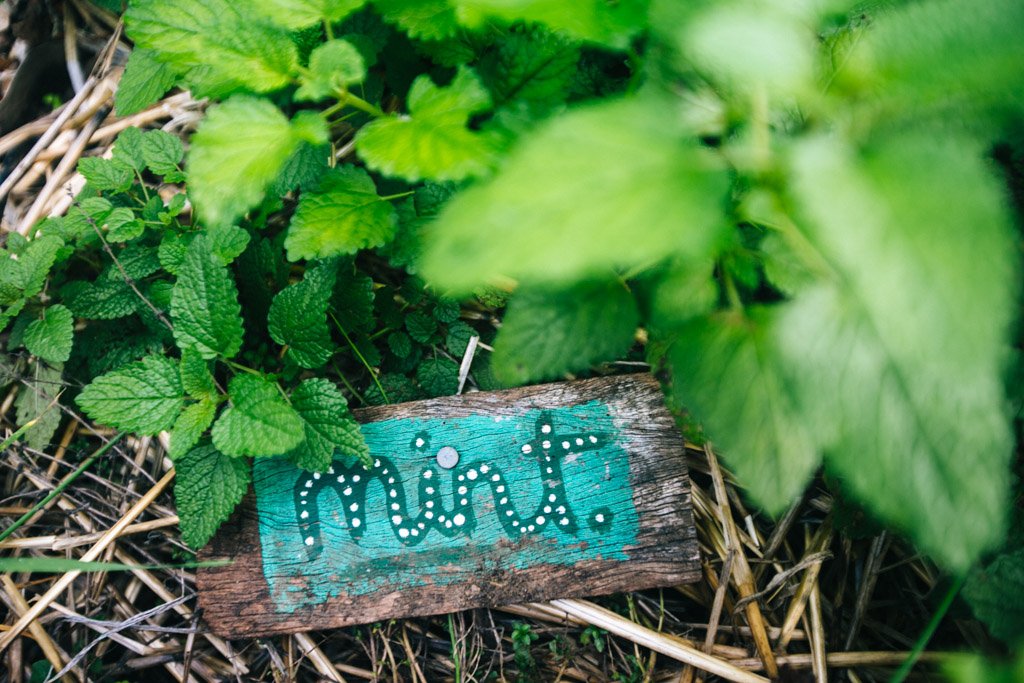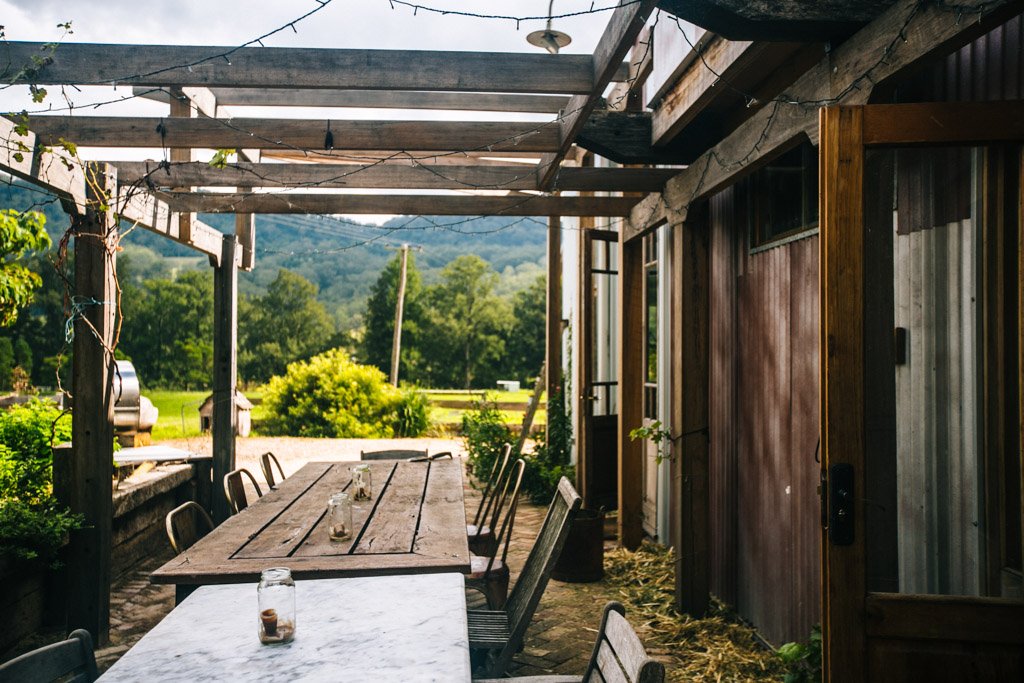 Broger's End pens itself as a "haven for sustainable living". Nowhere is this more obvious than in the gardens out the side door, where we picked herbs each day to make fresh tea and use as pizza toppings. Some mornings we'd find freshly laid eggs in the chicken coop and use them to make breakfast.
I imagine some guests might find this annoying, but I really appreciated how we were encouraged to recycle all our waste. Honestly – I've never seen so many different recycling receptacles! We hardly threw anything out in the designated trash bag because most of our garbage could be recycled or repurposed without making it to the landfill. Is it weird that I sometimes get really bummed out thinking about how much of our resources we waste? Like, what'll happen when we exhaust our fuel supply? What if we run out of room for dumping all our rubbish? How can we justify taking any longer than a 5-10 minute shower when there are people in Africa who might not have the luxury of water at all? Most admirably, Broger's End does its part in conserving energy and minimizing waste. I was happy to oblige while staying there.
I've been toting around a broken tripod the entire time I've been in Australia. Part of me thinks I can just bring it to a camera store and have it magically restored (I think there's just one part that's gone missing), but have I taken care of this yet? Of course not. So I foolishly did not have a tripod with me in Kangaroo Valley. I'm not even sure how I managed to capture this long exposure of The Shed, but I assume I used my usual workaround and found some still object on which to sit my camera, then fired with the 2-second timer on.
We'd planned on exploring some of the hiking trails on our last day at the farm, but unfortunately the rain had other ideas. I'm bummed I didn't get to see more of the 160 acres of property, but at least we spotted some cows and llamas near The Shed!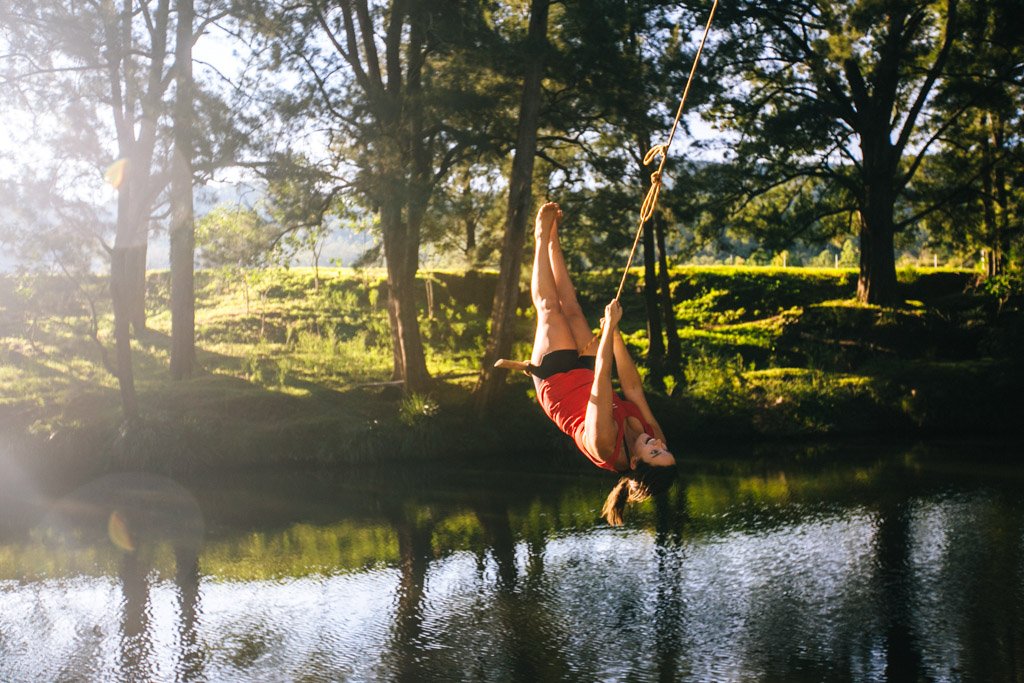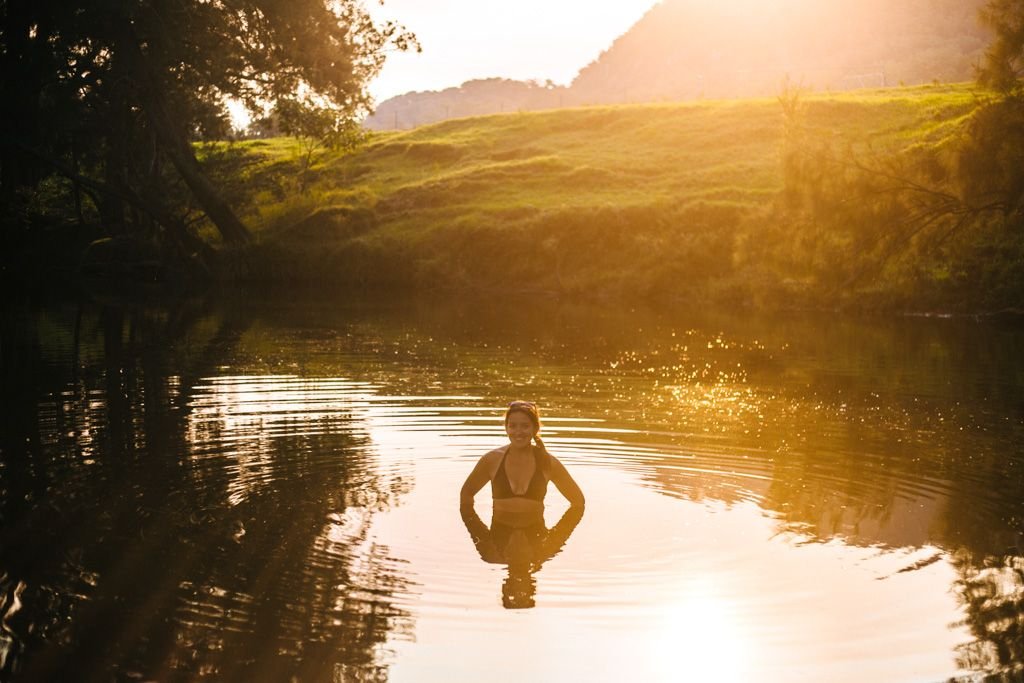 After a day spent fulfilling our HelpX hours and working hard on the new website, nothing felt better than frolicking across the field outside our door and going for a dip in the Kangaroo River in that feel-so-good golden hour sun. I couldn't resist trying out the rope swing, though the water was too shallow to jump off of it so I basically just swung back and forth a bunch of times and then stepped off it when I got bored.
If you're looking for a slightly offbeat weekend getaway from Sydney, Kangaroo Valley should make your list. It's ideal for both the outdoor adventurer and the homebody, as you can tour the waterfalls and canoe or swim in the river, or just hole up in a cozy home away from home like Broger's End.
Note that we stayed at Broger's End for free as part of a work exchange via HelpX. I was not asked or required to blog about my stay, but I wanted to anyway. As always, all opinions expressed here and elsewhere on this blog are my unbiased own, and are uninfluenced by any gifts or incentives I may receive.
Pin it!