While Melbourne is a wonderfully livable city, it isn't a place with many sights or tourist attractions worth boasting about. You come here to eat, drink, and soak up the culture.
During my 6 months living in Melbourne, I entertained myself in other ways – one of which was seeking out the best locations from which to view the city. Melbourne's modest skyline can be ogled from several spots around the city and its suburbs.
Here are where to find the best views in Melbourne —
See also: 21 of the Best Views in Sydney // The Best Views of New York City
Melbourne Star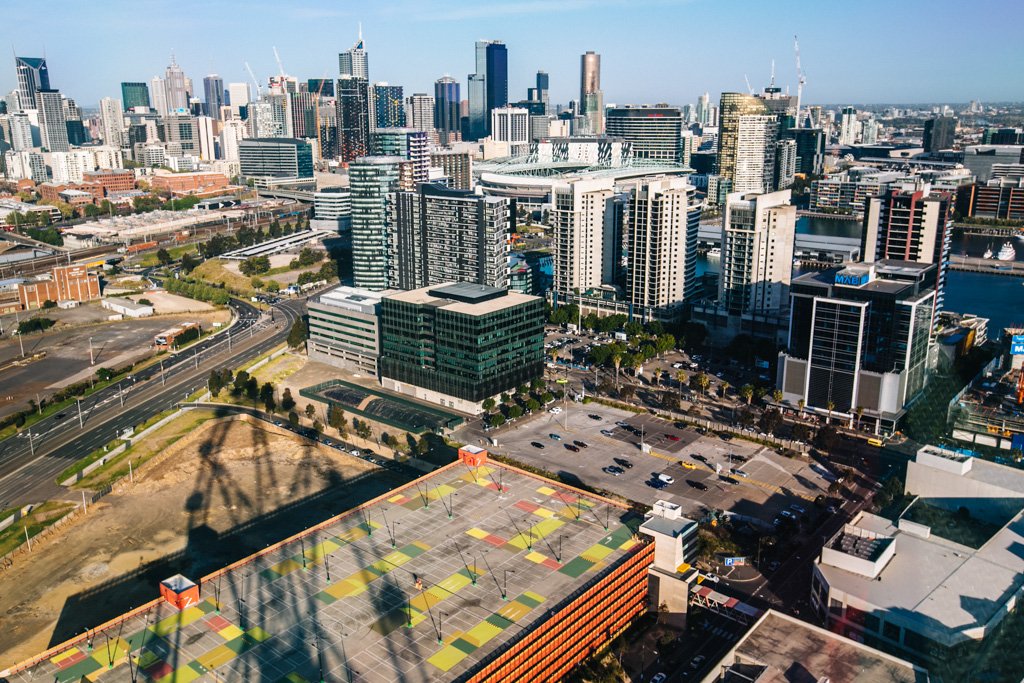 I took a ride on Melbourne's cheesiest tourist attraction on an impulse one day when I happened to be in the area. I'm not saying it's necessarily worth the AU$35 admission, but it did provide a unique perspective of the city from the very top of the wheel. Views are nowhere near as good anywhere below the top, though.
Pro tip: You can often find deals for the Melbourne Star on Groupon, and those little cut-out coupons in local visitors guide booklets.
Eureka Skydeck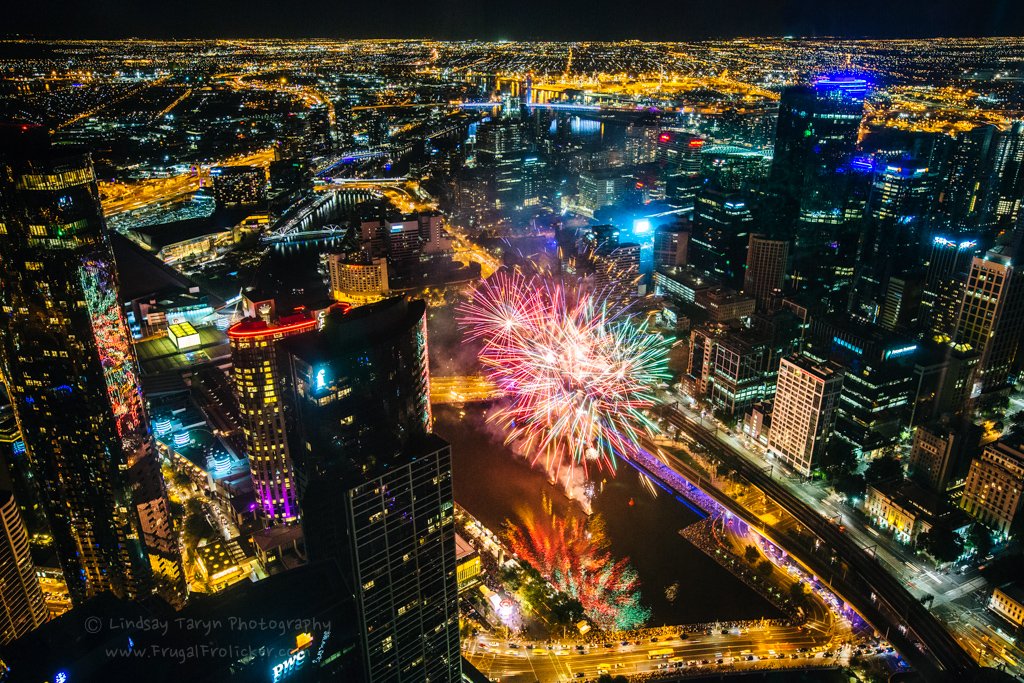 The Eureka Skydeck is another tourist hotspot, but believe me: this is one you won't want to miss. The 360-degree views at the top are fantastic and well worth the AU$20 admission price.
Pro tip: Go for the Sun & Stars upgrade for just $5.50 more if you're able to make 2 visits in 2 days, and go once during the day and once around sunset – and be sure to stay for the Melbourne night view.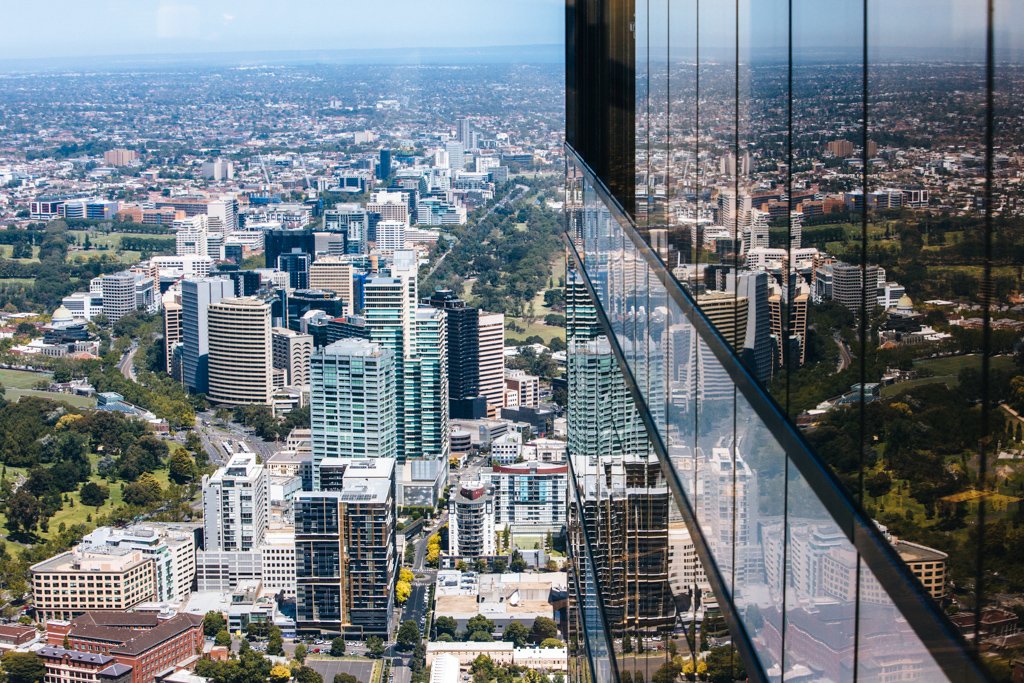 See also: Eureka Skydeck: Melbourne From The 88th Floor
Birrarung Marr Park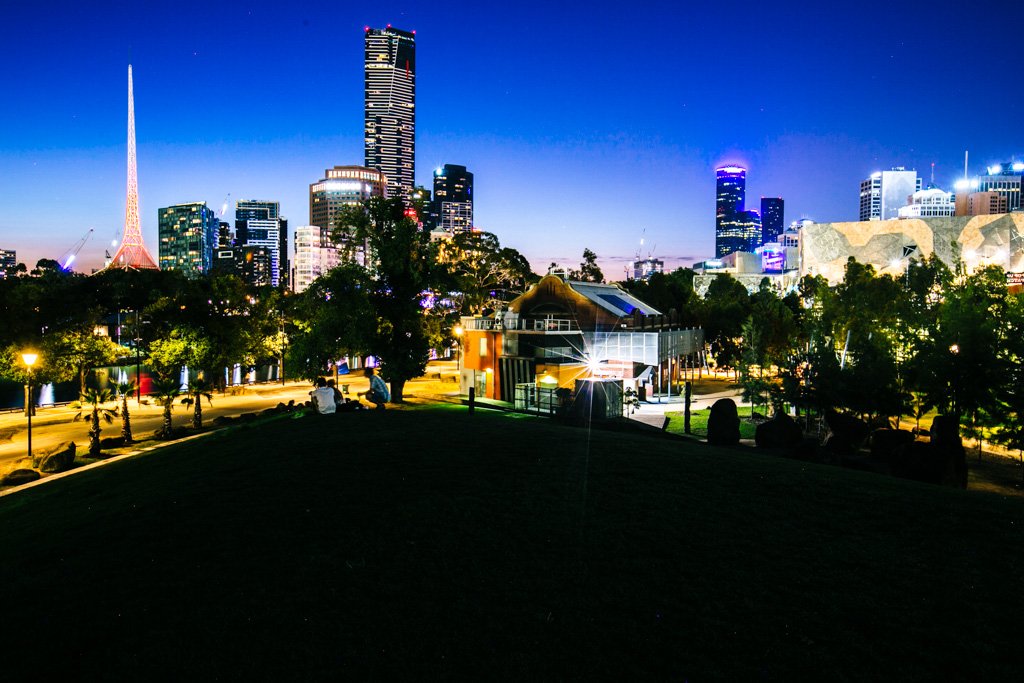 Birrarung Marr is the site of many a market, festival, and event held in Melbourne (recommended: the Night Noodle Markets & White Night <3). But when it's not moonlighting in the special occasion department, it's a pretty excellent place to hang out on the hill overlooking the Yarra and the CBD. And if you're a nerd like me, you can watch the trains crawl into Flinders Street Station nearby.
Footscray Community Arts Centre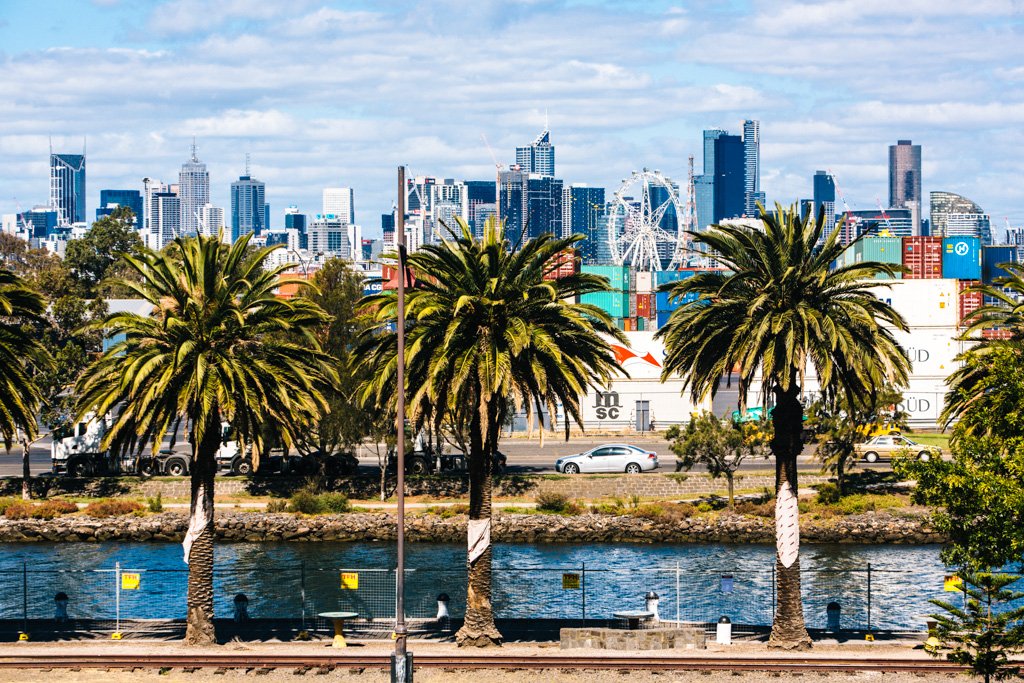 I'd heard something about the fetching Melbourne city view from this seemingly random spot in Melbourne's western suburbs, and when I'd been gifted with a street art class that just happened to be held there, I brought my camera along for it. The center is lodged on a hill providing just enough height to glimpse the city above the riverfront trees.
Yarra River
In my opinion, the best views in Melbourne can be enjoyed right on the Yarra River. I never tired of strolling the banks and crossing all of the bridges there. If you'd rather relax, there are loads of bars and cafes situated on the river where you can sit and enjoy the view; alternatively, you can adopt my frugal approach and sit on the docks with a homemade snack.
Pro tip: For more exceptional views of Melbourne from the Yarra, book a Melbourne River Cruise (AU$29, or half price if you can find a cut-out coupon in the local visitors guide booklet), or grab a drink at Ponyfish Island nestled just below the Southgate Pedestrian Bridge.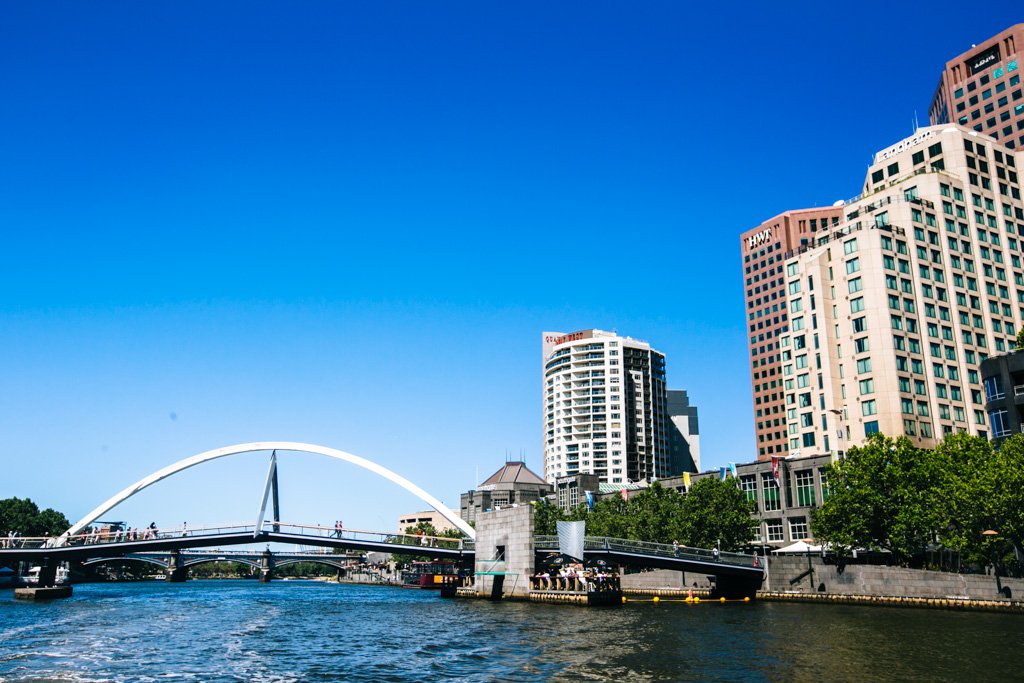 See also: Highlights From A Melbourne River Cruise
Williamstown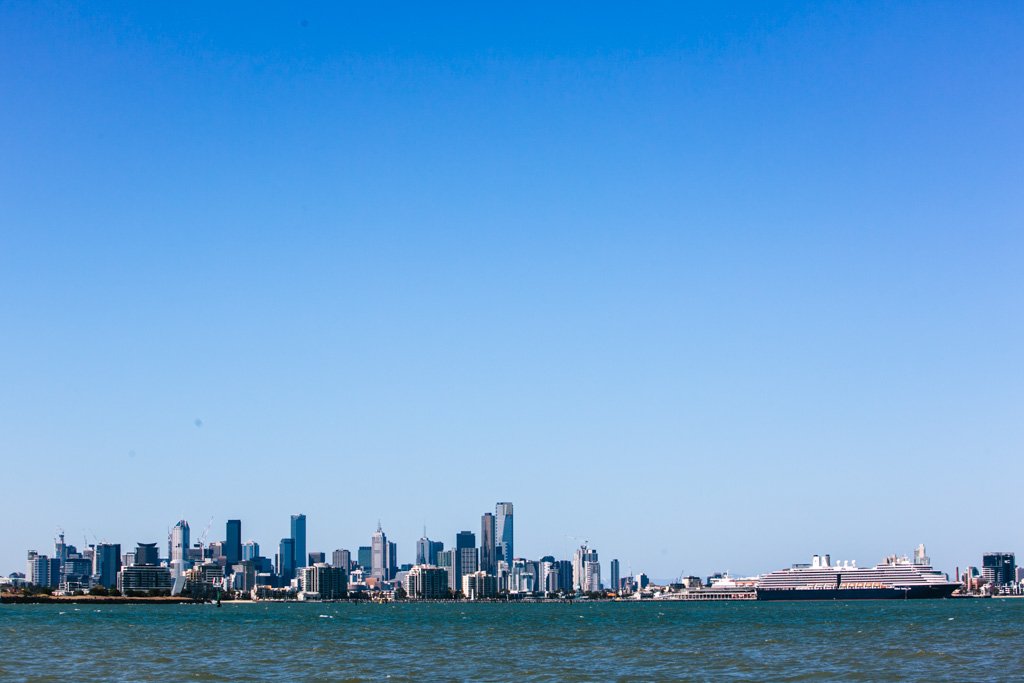 Williamstown is slightly removed from central Melbourne, but you could easily wile away an afternoon exploring this old maritime village and soaking up the views through its boat-studded harbor.
Naked For Satan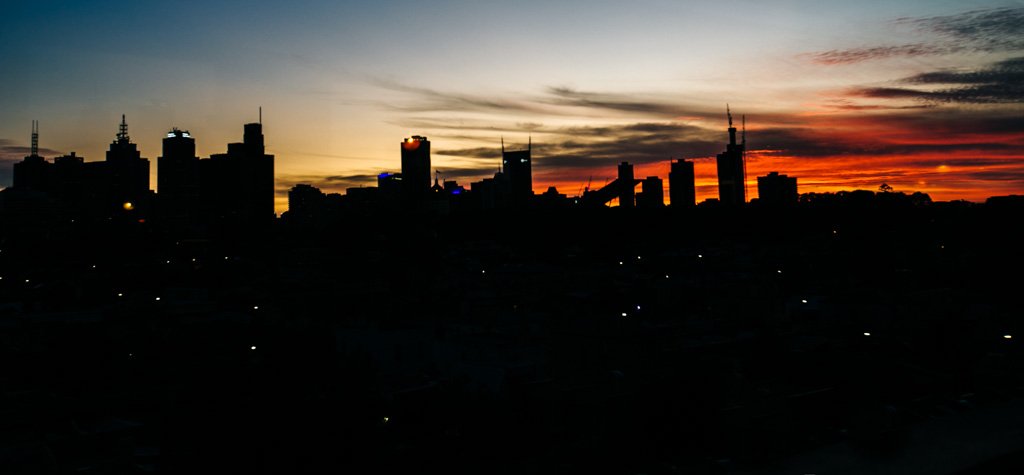 Tourists and locals alike go crazy over this rooftop bar in Fitzroy. Naked For Satan is hip, serves delicious tapas and cocktails, and offers some of the best northside city views. I don't think the Melbourne city view is as good as at the other locations on this list, but it deserves a mention because it's something a little different (and plus, it's awesome).
Elwood
Forget St. Kilda – instead, head a bit further south along the pedestrian path to Elwood and enjoy the Melbourne city view from the point where the path curves outward. Here you'll find a stretch of rocks along the shore and a distant view of the city.
Pro tip: Climb up the nearby hill for an even better Melbourne view point!
Shrine of Remembrance
Just south of the Yarra and right by the Royal Botanic Gardens you'll find the Shrine of Remembrance, where you can walk up to the second floor for some 360-degree views of the city and southern suburbs. The view of Melbourne from the steps outside is almost as good.
Pro tip: Visit in the early morning hours, before the sun rises too high and washes out the view looking toward the city.
Eastern Suburbs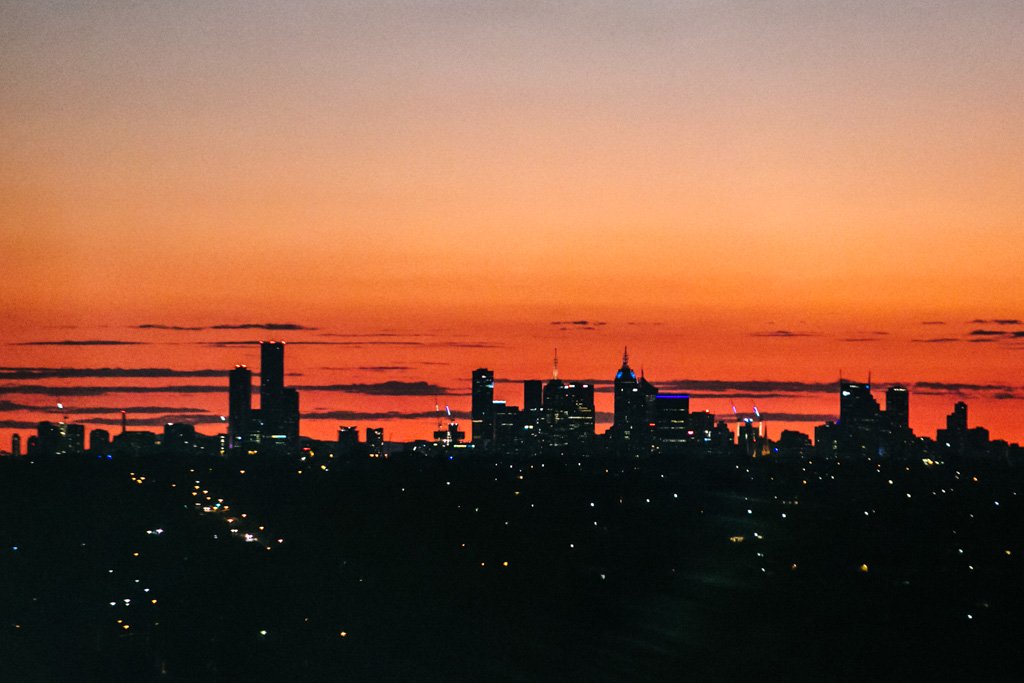 This one's a bit of a wildcard, because why on earth would you head to the eastern suburbs just for a view of Melbourne? They don't offer waterfront vistas like Williamstown or Elwood do, but because they're on a hill you can actually see the city quite clearly.
I spent some time living in Doncaster and Camberwell and there were a few spots on my frequent walks in those suburbs where I stopped in my tracks at the sight of the city skyline.
Other Views of Melbourne
I had a few other spots on my Melbourne to-do list that I hope to be able to cross off and add to this post in the future:
Hot Air Balloon – There's said to be no better way to start your day in Melbourne than taking a sunrise hot air balloon ride over the city.
Lui Bar – Fancy cocktails from the 55th floor, does it get any better? Located near Southern Cross Station in the CBD, views from here are bound to be phenomenal.
The Sofitel Restrooms – This hotel has public loos with a view, though when I visited the women's restroom was under construction. Its windows face eastward.
Pin it!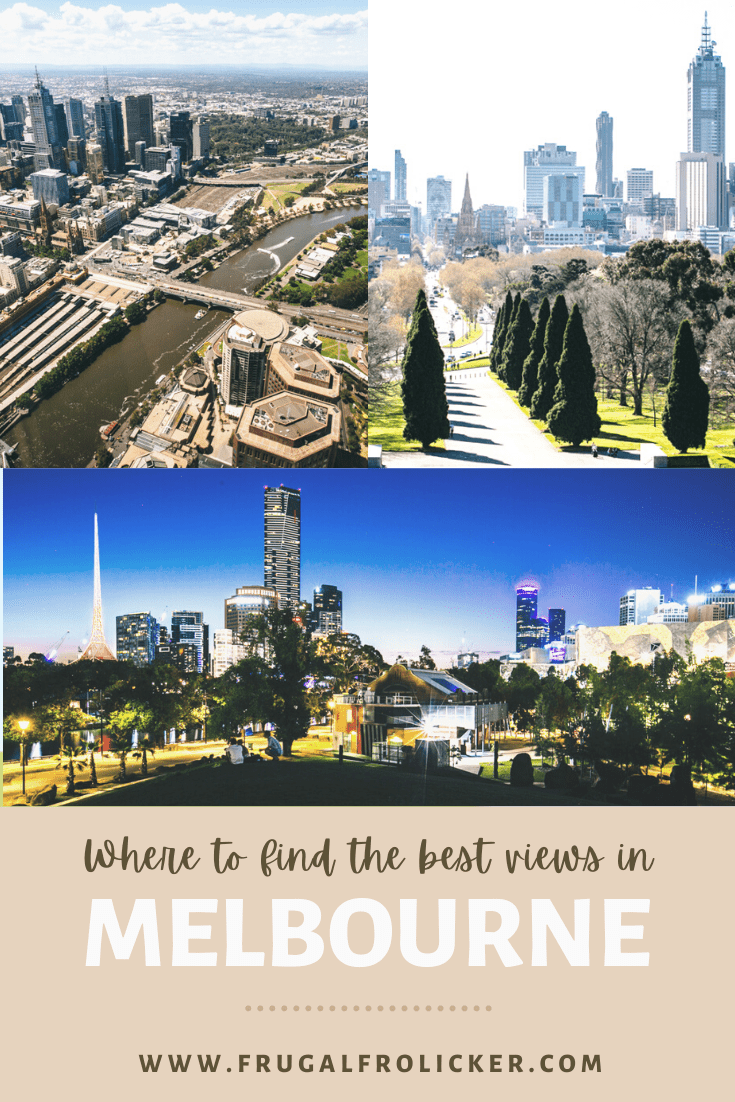 Pin it!