Ten years ago I dubbed Adelaide a "craphole" because it seemed like a bit of a snoozefest. I suspect this was partially because I visited on Good Friday when most everything was closed, but mostly because back then I wasn't the openminded and adventurous traveler I am today.
Adelaide has also grown substantially in those 10 years. Between its burgeoning restaurant scene and stronghold on the festival circuit, it's got a lot more going on now than it did then. Throw in its world class wines and close proximity to some excellent outdoor adventures and it's no wonder the locals all ooze with pride over Radelaide.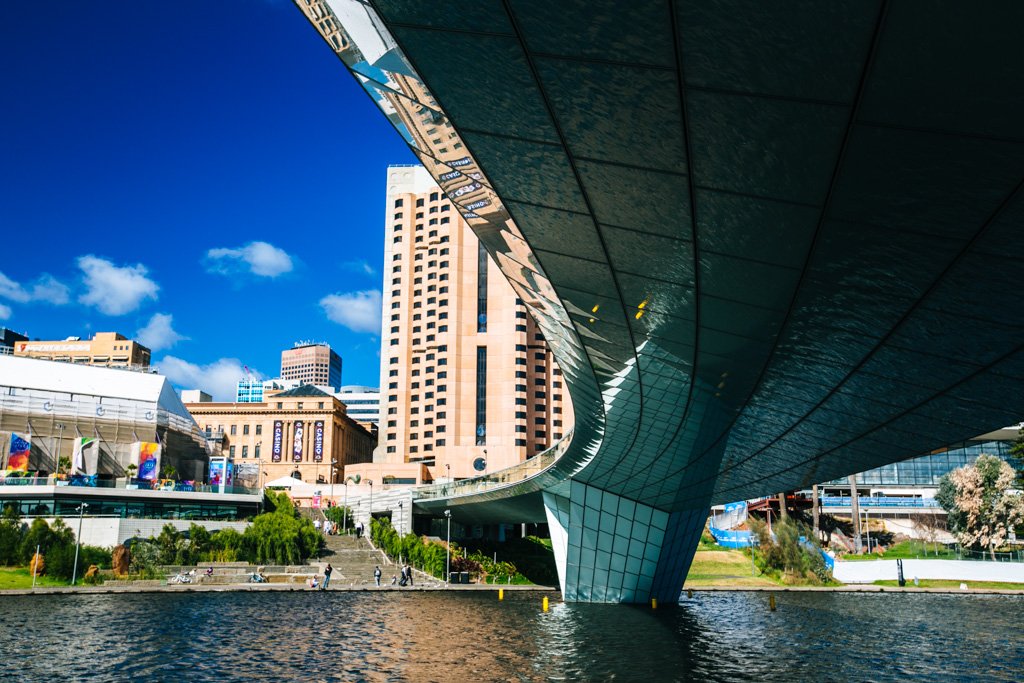 Normally it kills me to be wrong about anything, but I'm happy to admit that I was mistaken in writing off Adelaide – because it's more evidence in support of Australia being one of the most incredible, beautiful, and worthwhile countries to visit (slash live in).
Is Adelaide worth visiting? Absolutely!
Here are several reasons why you should visit Adelaide when traveling to Australia.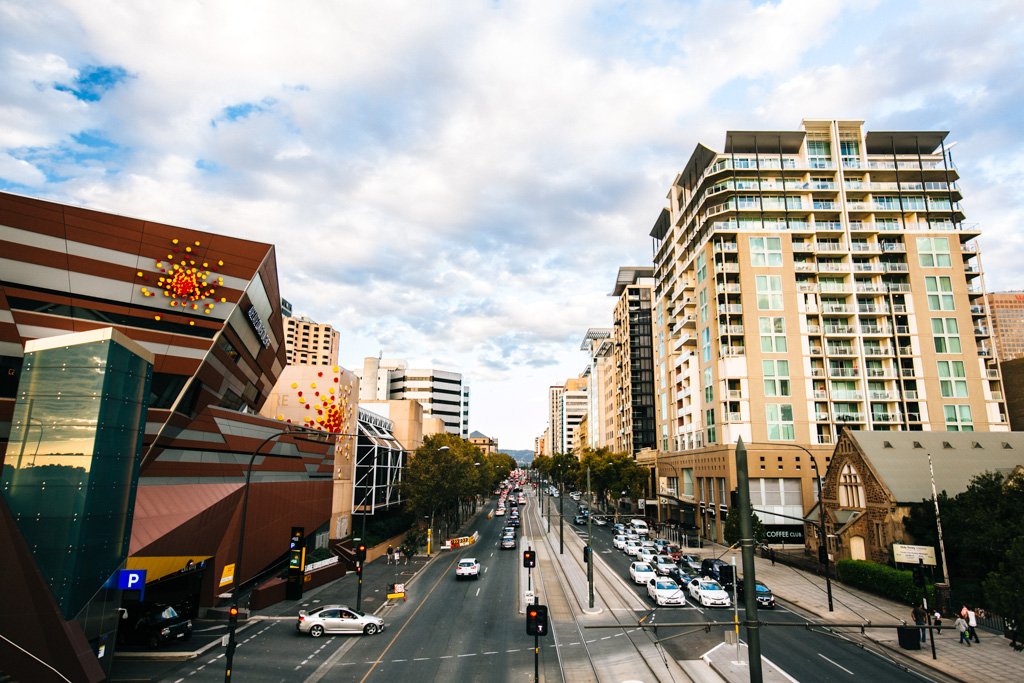 Awesome Festivals Year-Round
South Australia ain't called the Festival State for nothin'! It sells more festival tickets annually than all other Aussie states combined, largely thanks to mega-popular Adelaide Fringe Festival. And being the state capital, Adelaide tends to be where all the action happens.
Here's the thing, though: Adelaide is a small city, and it's difficult to remain untouched by the festival spirit. I think that's what sets it apart from larger cities like Sydney or Melbourne, both of which have at least as many festivals on their annual calendars.
The difference is that in those big cities, you could be completely unaware that a festival is even on because these cities are significantly more sprawling – i.e. it's pretty easy to bypass the city center (where the festivals usually take place) if you live/work in the suburbs and live in your festival-free bubble. In Adelaide, there's less around to separate and/or distract you from these big events.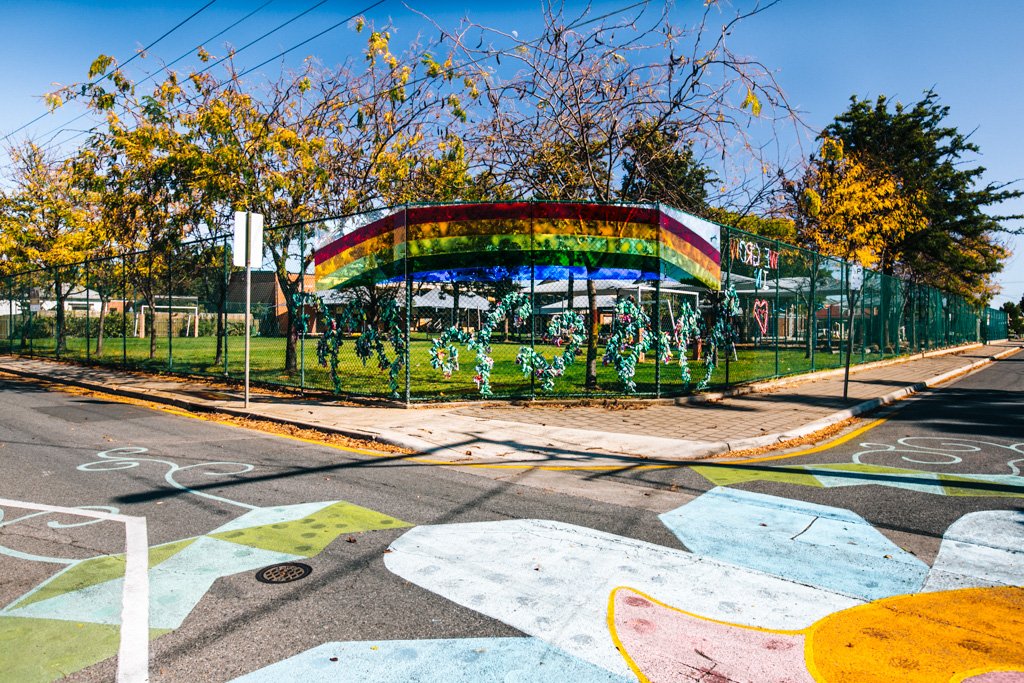 You can find loads of info on Adelaide's festivals on the official Festivals Adelaide website, though here are a few of the major ones:
February-March: Adelaide Fringe Festival
February-March: Adelaide Festival of Arts
March: WOMADelaide
May: Tasting Australia
June: Adelaide Cabaret Festival
August: SALA Festival
September-October: OzAsia Festival
November: Feast Festival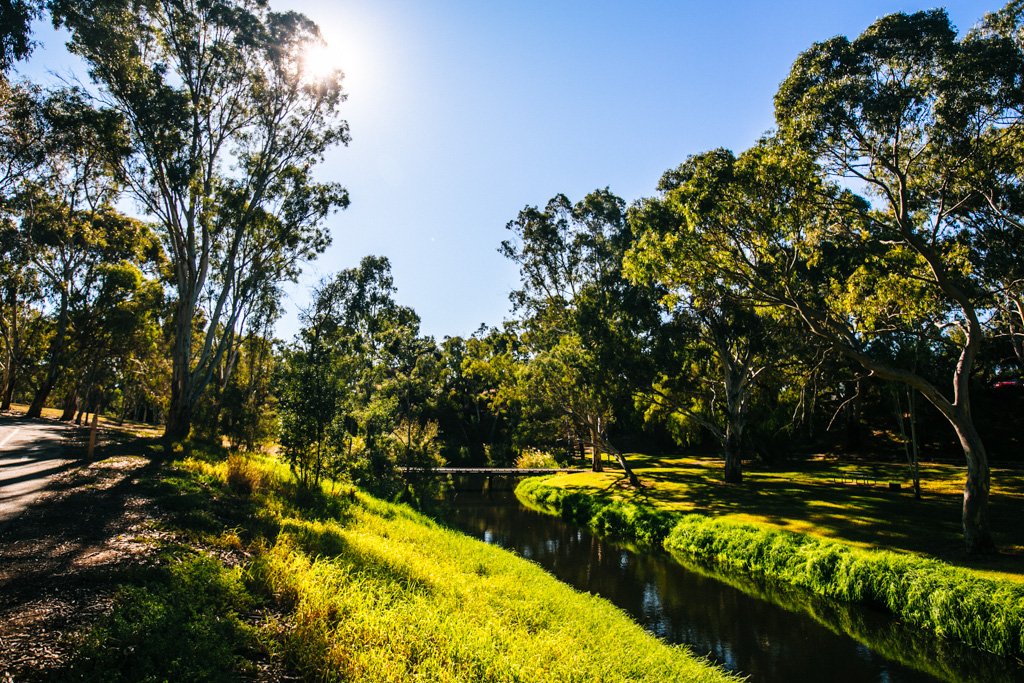 Surrounded By Parks
One of my wine tour guides made a point to dazzle me, the lone New Yorker, with the fact that the Adelaide Park Lands that surround the city are more than double the size of Central Park. Square mileage aside, I was actually more impressed that there exists a green belt around the city perimeter. It means you can easily escape from the city to the park no matter where in the CBD you are, which is pretty freakin' cool if you ask me.
During my time in Radelaide, I cycled along the river just north of the city and explored the Botanic Garden in the northeast quadrant of the green belt. It's very easy to forget you're in a city when you're immersed in these Park Lands.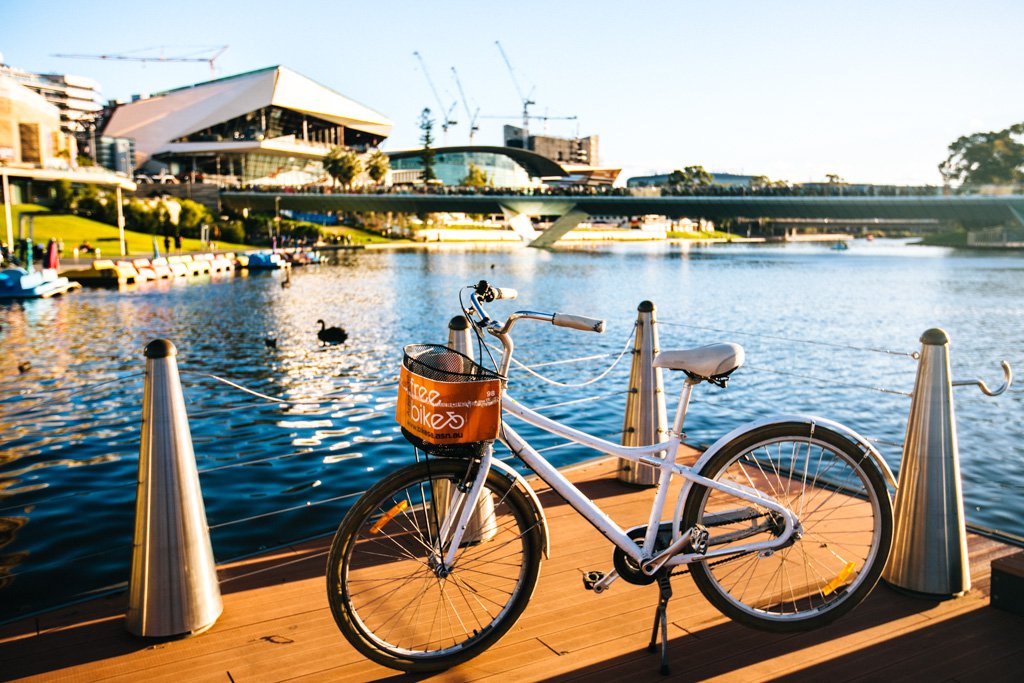 Free Bike Hire
Forget everything else on this list – you had me at free bikes!
Adelaide prides itself on being a bike-friendly city, complete with dedicated bike lanes, numerous parks, wooded trails, and predominantly flat streets. Cycling here is both easy and enjoyable, and to promote it the Adelaide City Council and Bike SA have instated the Adelaide Free Bikes scheme. There are over 200 cruisers scattered throughout the city available for free use during daylight hours (or you can pay $25 to keep them overnight).
The bikes come equipped with a basket, lock, and helmet – i.e. everything you need for a full day of cycling adventures. Just be sure to bring your passport, as you'll have to hand it over while you have the bike in your possession.
With limited time and/or stamina, you can't go wrong cycling along the River Torrens, around the city, or through the parks. For a full day adventure, try tackling the 32km Sea to Summit Trail which runs from the beach at Brighton and through the city to the Mt Lofty summit in the Adelaide Hills (beaches + hills), or the 37km Coast to Vines Rail Trail just south of the city spanning from Marino to Willunga on the Fleurieu Peninsula (beaches + wine).
See also: Adelaide Trail Map, Adelaide Free Bikes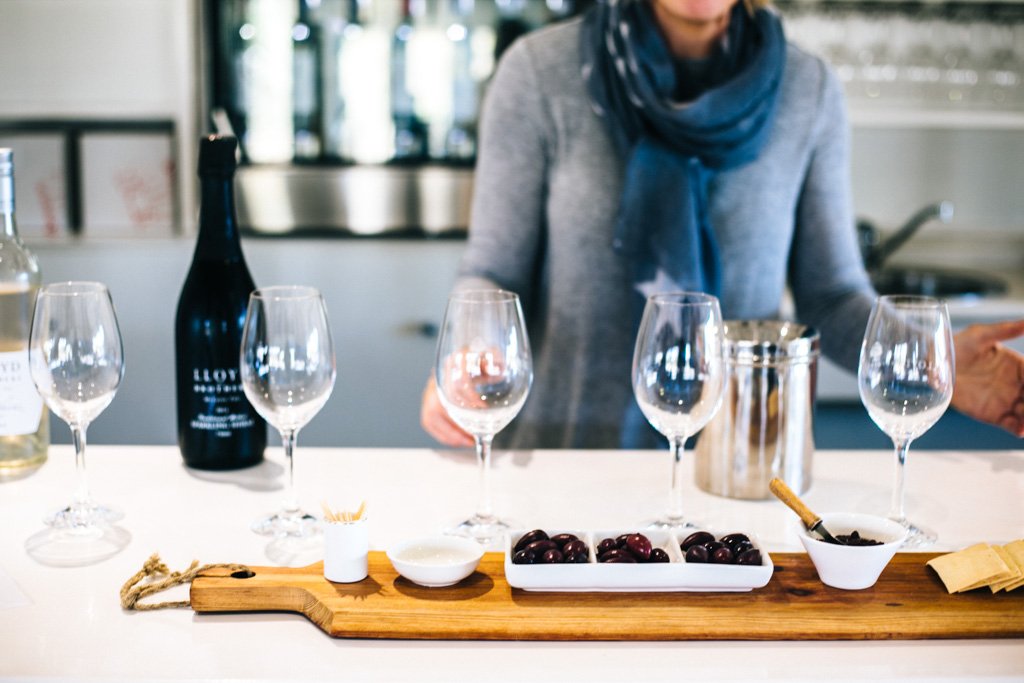 World Class Wine Country
South Australia rocks both quantity and quality when it comes to wine. The region is responsible for more than half of the wine Australia produces. And you guys – it's seriously good wine.
One thing that really gives SA the advantage is its variety in climate and geography, which enables grapes to be grown in the warmer Mediterranean-like valleys as well as the cooler coastal and hill regions. The varying altitudes, topography, and soil types are all variables that affect wine output – and with winemakers knowing how to adjust these levers to their advantage, the end result is a plethora and a variety of excellent wines.
The Barossa Valley and McLaren Vale are the most popular wine regions around Adelaide, but Adelaide Hills and the slightly farther away Clare Valley are well worth a visit as well. You can cycle around some of the vineyards, self-drive if you're disciplined enough to stay sober, or hop on a wine tour from Adelaide.
See also: I Stuffed Myself Silly in Adelaide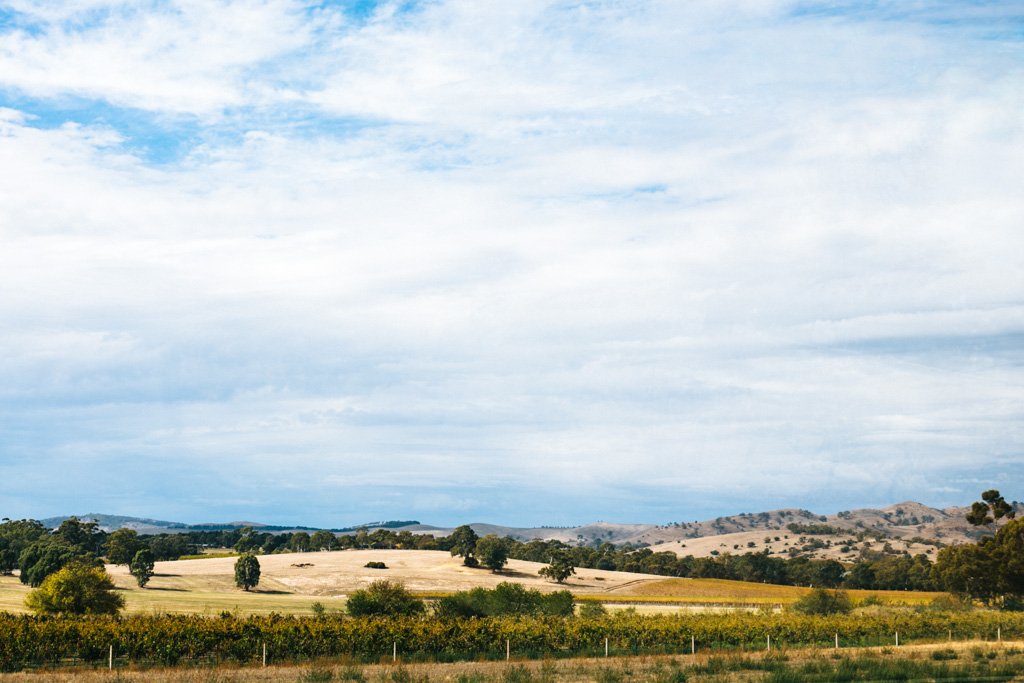 The Barossa Valley.
Easy Access To Nature
I've lived my whole adult life as a Big City dweller (NYC for 7 years, followed by lengthy stints in Melbourne and Sydney). And while I've thoroughly enjoyed living in all of these big cities, I've constantly battled one major frustration: how much of an effort it takes to leave the city for greener and quieter pastures, particularly if you don't have a car. Kind of a problem when outdoor adventures are your thing (and driving, not so much).
Adelaide is tiny in comparison to those cities and has nature on its doorstep in all directions. Within 20 minutes you can be out of the city and at the beach, in the hills, or in the countryside.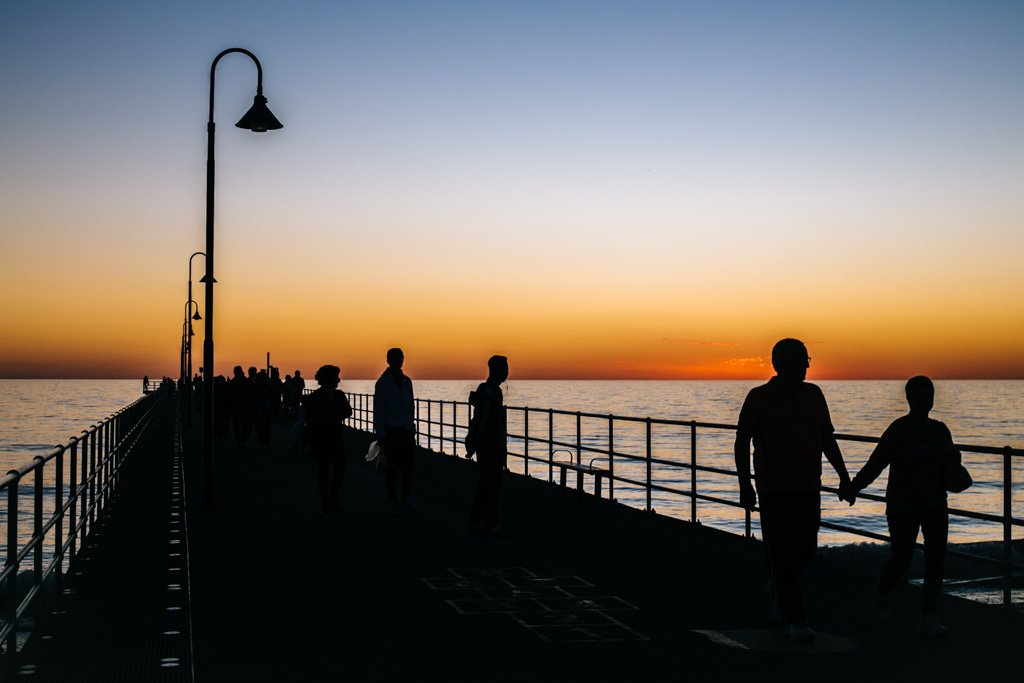 Glenelg.
CLICK TO SEARCH FOR HOTELS AND GUESTHOUSES IN ADELAIDE
A Growing Food Scene
In addition to wine, Radelaide also boosts excellent food – largely due to having many unique local ingredients and produce at its disposal. Many of the restaurants in town pride themselves on featuring the local produce: for example, the Coal Cellar + Grill at the Hilton Hotel coined the tagline "Seriously South Australian" for their menu, which at one point included some sort of local ingredient in every dish.
Adelaide hits nearly every base in international cuisines, from Ethiopian to Vietnamese to Sri Lankan. Whatever you crave, you stand a pretty decent chance of finding it here.
Be sure to wander around Adelaide Central Market and try the samples offered at many of the stalls, stock up on local produce, or sit down to a meal (recommended: Jamface).
See also: I Stuffed Myself Silly in Adelaide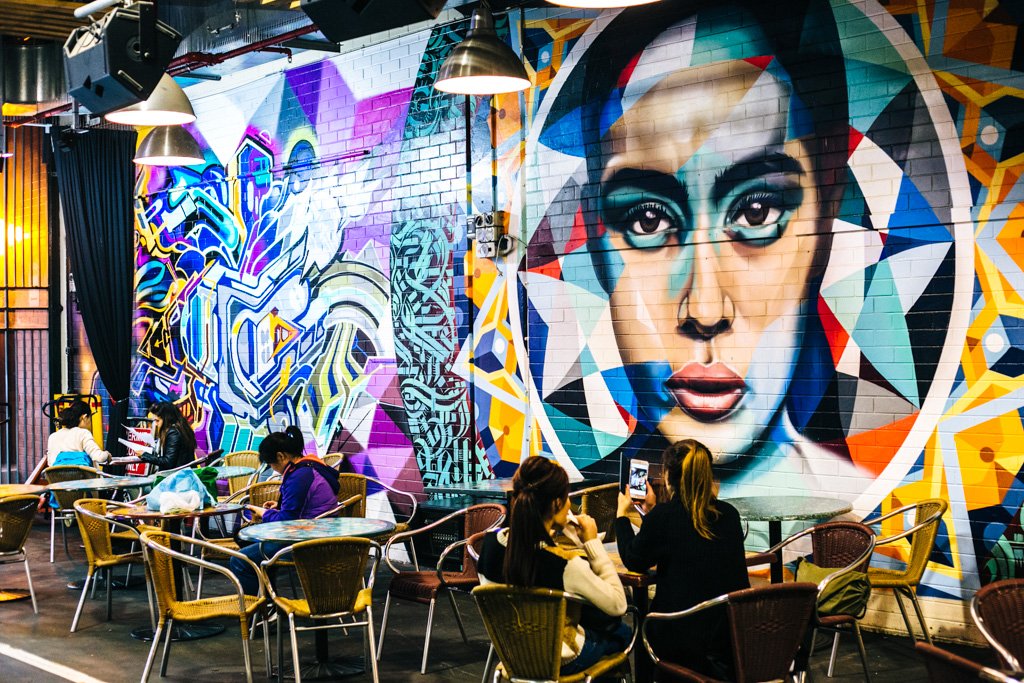 Excellent Weekend Trip Opportunities
In case you weren't aware, Adelaide offers weekend getaway opportunities galore. Whether you're looking for a beach escape, a weekend in the hills, or a countryside wine tasting, they're all just a short trip from the city.
Here's a sampling of some of the adventrures you can have around South Australia that are not too far from Adelaide:
Cycling the Shiraz Trail and wine tasting in McLaren Vale
Beach hopping and frolicking the scenic Fleurieu Peninsula
Road tripping and wildlife spotting around Kangaroo Island
Food and wine time in Hahndorf and the Adelaide Hills
Seafood and coastal views at the Eyre Peninsula
Hiking and camping in the Outback at Flinders Ranges

Camping off the Nullarbor in South Australia.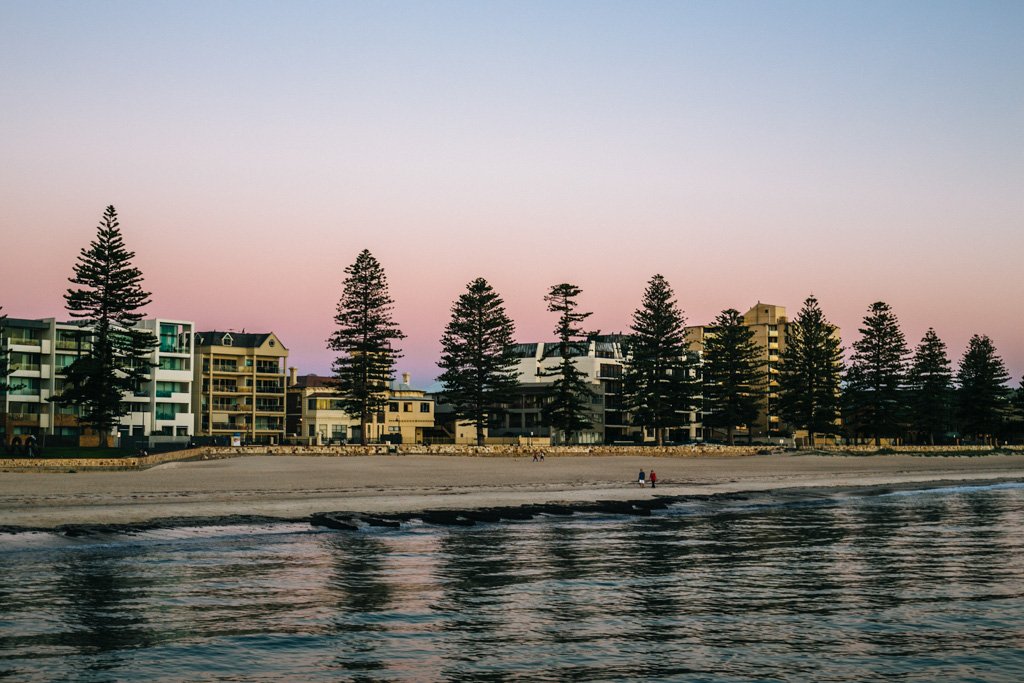 Glenelg.
Pin it!