In my very biased opinion, the best way to spend a weekend in Sydney is at the beach. Kick back on a sheltered Sydney Harbour beach or battle the waves on an ocean beach – either way, no need to leave the city to have a kick arse weekend.
But of course I'm all for outdoor adventures and exploration. And with beaches, mountains, and valleys all within 2-3 hours from the city, there are plenty of options for fun weekend trips from Sydney. Here are some of the best adventures to be had in New South Wales, all within a few hours from the big city:
1. The Northern Beaches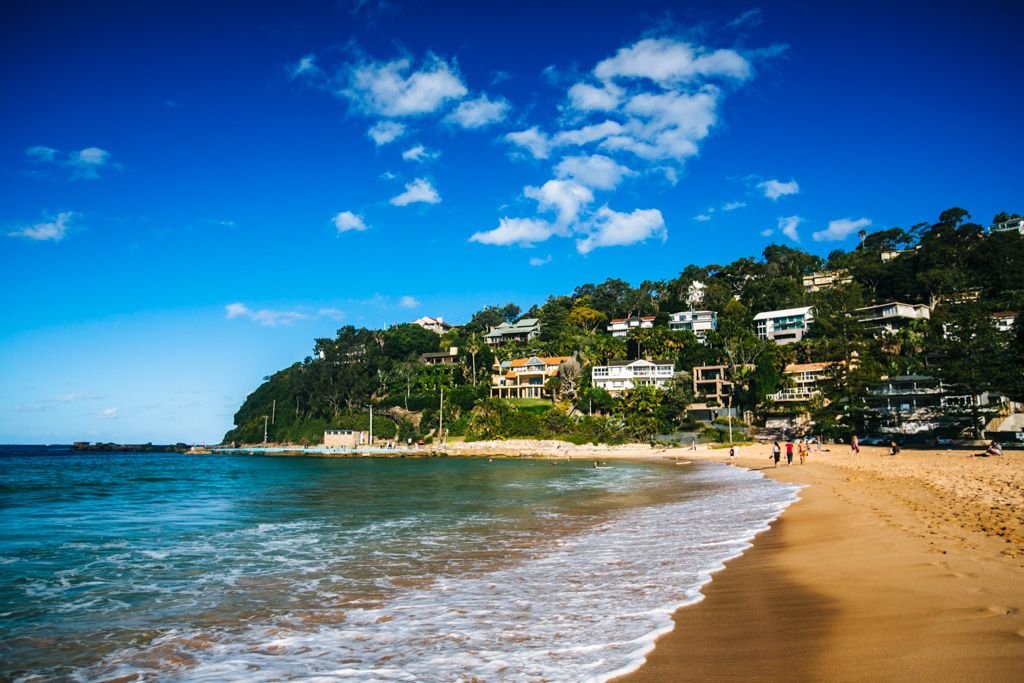 If you're over Sydney's city beaches (a notion my beach bummin' self cannot comprehend), consider heading north to a new stretch of sand. From Manly up to Palm Beach you'll find Sydney's famed Northern Beaches – no less than 23 of them, in fact. The vibe up here is decidedly more chill, with small towns comprised more of affluent families than tourists – each one with its own beach or three.
For a relaxed and/or romantic getaway from Sydney, book an Airbnb for a weekend in one of the northern beach towns and base yourself there as you beach hop. Or for a slightly more adventurous outing, consider camping at Ku-ring-gai Chase National Park.
How to get there: 1-2 hour drive or 2 hour bus ride from Sydney CBD
2. Jervis Bay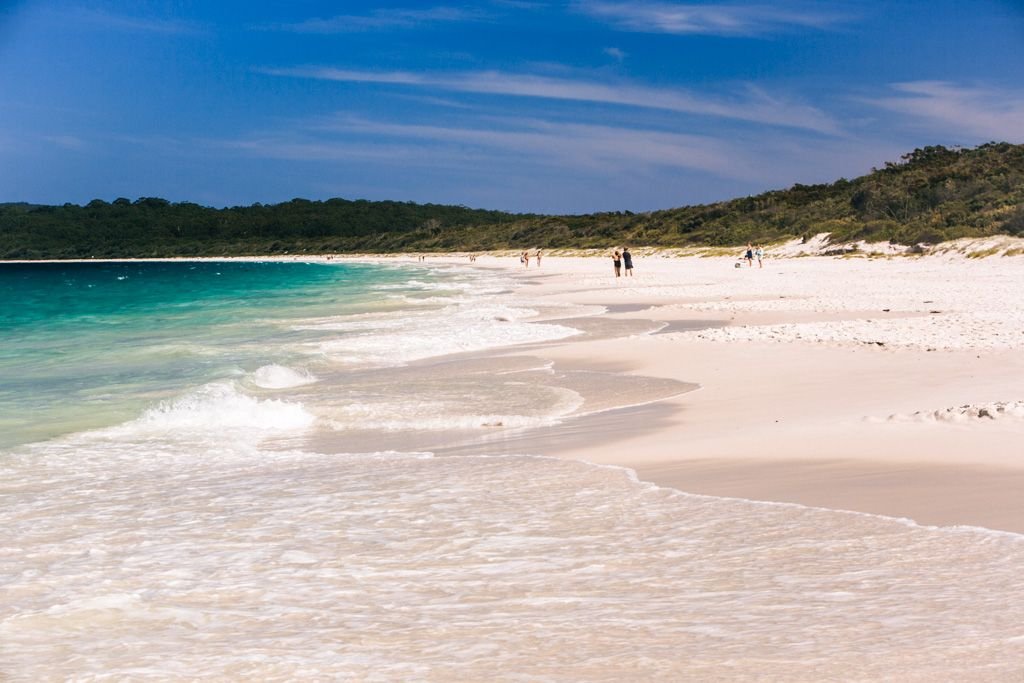 Just a 3 hour drive south of Sydney (and sadly disconnected from any effective public transport) lies Jervis Bay, one of the most popular weekend road trips from Sydney and home of some of Aussie's most legendary white sand beaches. Kite surfing and kangaroos are rampant here, but you can't go wrong just sticking your toes in sand so fine it squeaks when you walk on it.
What surprised me the most about Jervis Bay was how it's more of a town than a beach – a woodsy town with winding roads that may or may not lead you to the bay.
You can do Jervis Bay in a (very long) day, but it tends to get cloudy and windy by the afternoon so it's better to plan for some morning beach time if possible (and hence an overnight trip). The national park offers some excellent campsites.
How to get there: 3 hour drive south from Sydney
3. Royal National Park
If it's outdoor adventures and dramatic coastal views you seek, Royal National Park is your jam. And, bonus: it's one of the best Sydney weekend getaways by train.
To fully appreciate this gorgeous region, you should tackle the 26km (2 day) coastal track – it'll spoil you with endless views of the eastern Aussie coast dotted with beautiful beaches, creeks, and waterfalls. You'll have to carry all your camping gear and food the whole way, but it's worth it!
Alternatively, you could opt for the day trip route and hire a car for a day, stopping off throughout the park to enjoy viewpoints and short walks. (Recommended: North Era Beach, Figure 8 Pool, Wattamolla, Karloo Pool)
How to get there: Ferry from Cronulla to Bundeena, then trek 26km and catch the train back from Otford. Otherwise, Bundeena is an hour drive south from Sydney.
4. Kangaroo Valley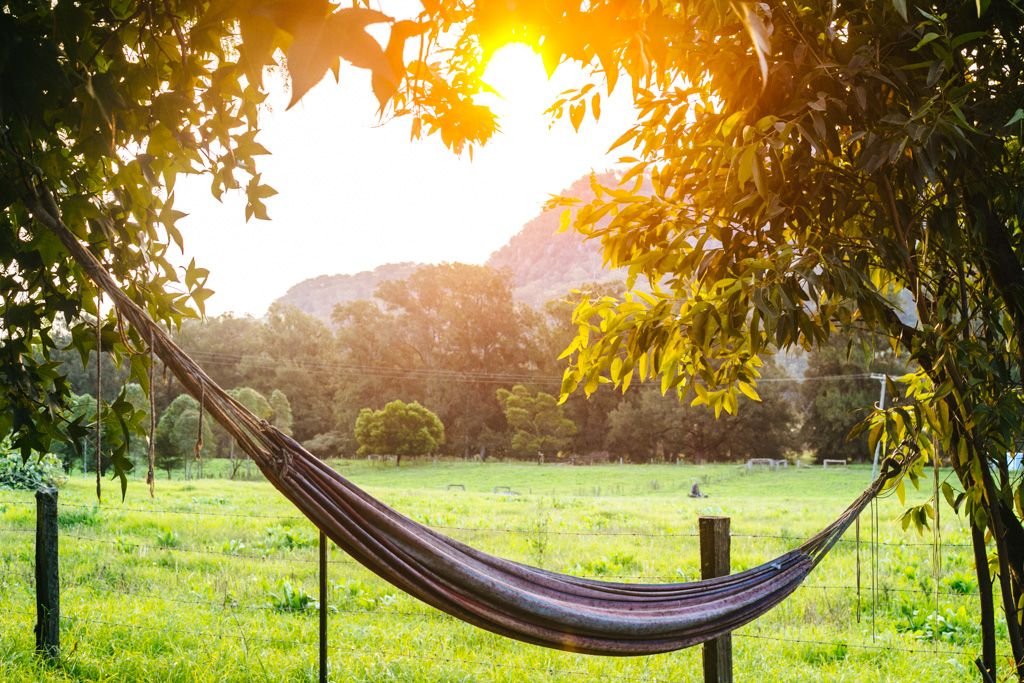 For a relaxing retreat, head down to Kangaroo Valley and immerse yourself in nature. This trip is best done by renting a car for a weekend and staying at a B&B that has enough amenities and beautiful landscapes to make you forget all about the stresses of city life, though you could also camp on the river (I've done both and surprisingly recommend the former).
Should you catch the itch to explore Kangaroo Valley, you could chase waterfalls on the scenic loop, go wine tasting, or rent a boat and canoe down the Kangaroo River.
How to get there: 2 hour drive south of Sydney
5. Blue Mountains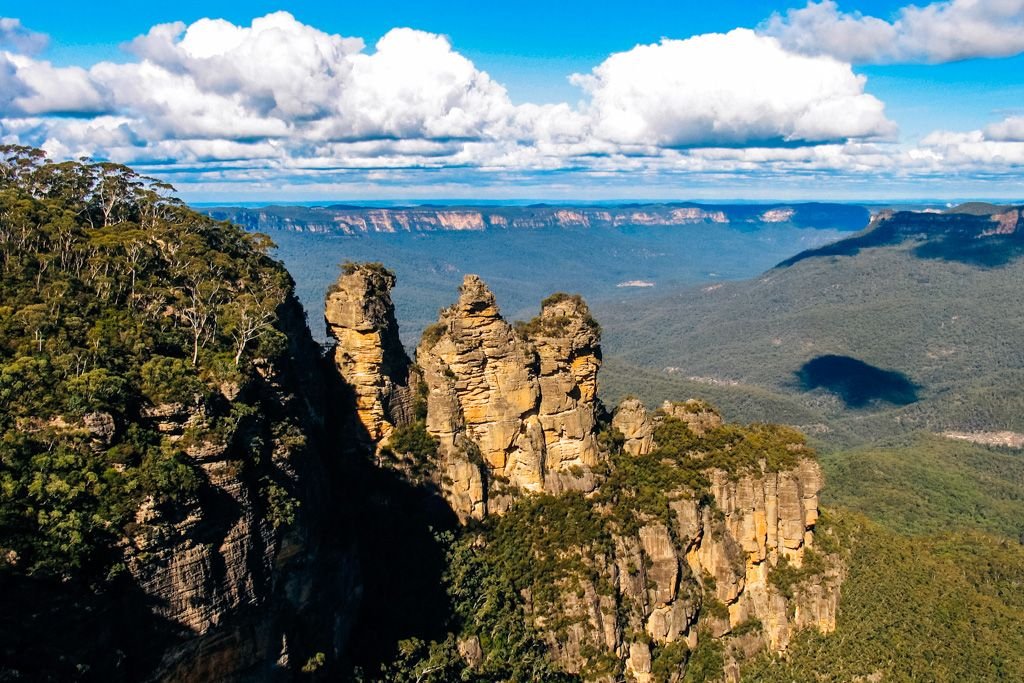 The Blue Mountains are one of the best Sydney weekend getaways by train – simply hop on the train from Central Station and get off in Katoomba about 2 hours later. From here, you can access viewpoints and hiking trails sans vehicle, though if you do have your own wheels, you'll have more options here.
While in the Blue Mountains, be sure to check out the famous Three Sisters and ride the world's steepest railway, If you've got more than an afternoon, consider booking a rock climbing or abseiling trip (recommended: High and Wild) or embarking on a hike (recommended: Grand Canyon loop; National Pass).
The Blue Mountains are best done on a camping trip with ample time for outdoor adventuring, but can also be enjoyed on a day trip if that's all you can manage.
How to get there: 2 hour train ride or 1.5 hour drive from Sydney
6. Hunter Valley
Wine tasting is the name of the game in The Hunter. Unless you're able to wrangle yourself a DD, you'll want to book a spot on a wine tasting tour from Sydney. Either way, you'll have yourself a delightfully tipsy day sampling New South Wales' finest wines (semillon is a must) while enjoying the gorgeous vineyard landscapes along the way.
How to get there: Book a day tour from Sydney, or drive about 2 hours north and explore the vineyards independently.
7. Port Stephens
Yep, you guessed it – it's another beach getaway from Sydney! Port Stephens is about 3 hours north of Sydney and has a host of both calm bay beaches and rugged ocean beaches (even a nude beach!).
It's most convenient to base yourself in Nelson Bay and explore the Port Stephens region. Whale watching, diving, and SUP are popular aquatic activities here, but also be sure to walk to the Mt. Tomaree summit to catch the view in the photo above. There are also some sand dunes nearby fit for frolicking and quad biking, should you need a break from beachin'.
How to get there: 3 hour drive north of Sydney
What do you think are the best weekend trips from Sydney?
READ MORE: Best Weekend Trips From Melbourne