In terms of bucket list experiences, the magnificent Sydney Harbour should have a place on everyone's list.
The Sydney Opera House and Sydney Harbour Bridge are iconic landmarks that everyone should lay eyes on in person at least once in their life, but the rest of Sydney Harbour is worth seeing as well. All the little beaches and bays, the suburbs, the cliffs – it's all so uniquely Sydney.
What I love most is that you have a different view of the harbour depending on where you are. Over the years I've soaked up views from every which angle, in every which light – and still, it never gets old for me
What's more, there are so many ways to explore Sydney Harbour. Whether by boat, by plane, or by foot, here's a collection of adventures to have on Sydney Harbour, depending on your style and budget: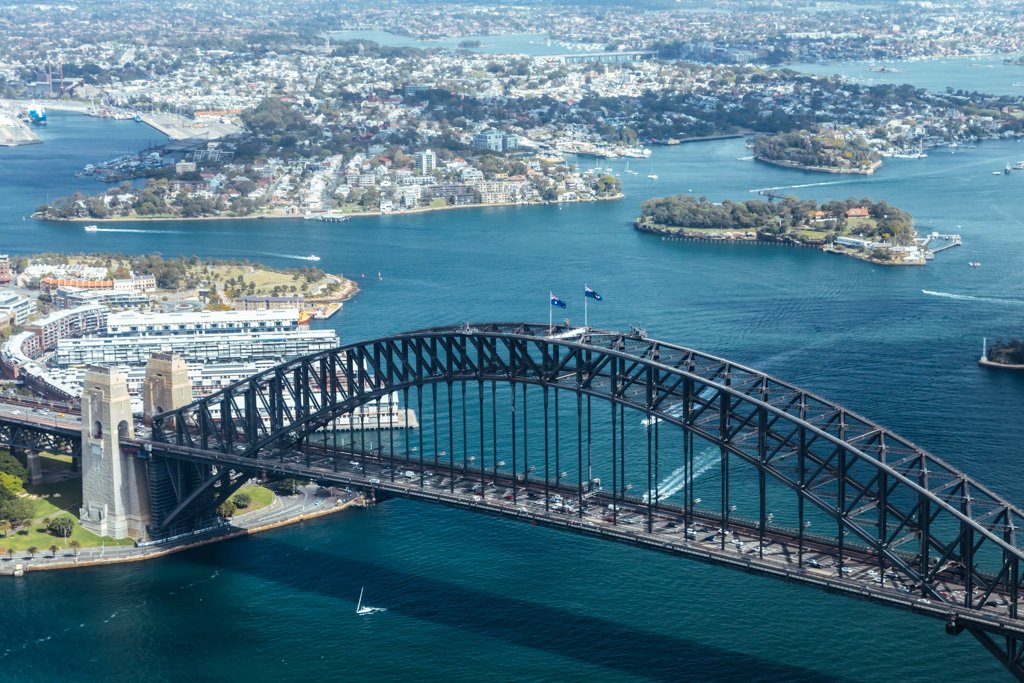 Sydney Seaplanes Scenic Flight
Scenic flights are like the icing on the cake when you're visiting an especially beautiful location. I've done scenic flights over Kauai, the Great Barrier Reef, the South Island of New Zealand, and most recently: Sydney Harbour. And they were all worth it!
I went with Sydney Seaplanes on their Sydney Secrets flight, which flew up through the Northern Beaches and back around Sydney Harbour. It was such a thrill glimpsing the beaches and ocean cliffs from above, and flying so close to the Sydney Harbour Bridge. I've done my fair share of exploring Sydney Harbour on ground level, but seeing it from above gave me a whole new appreciation of it. Man, Sydney is such a stunner!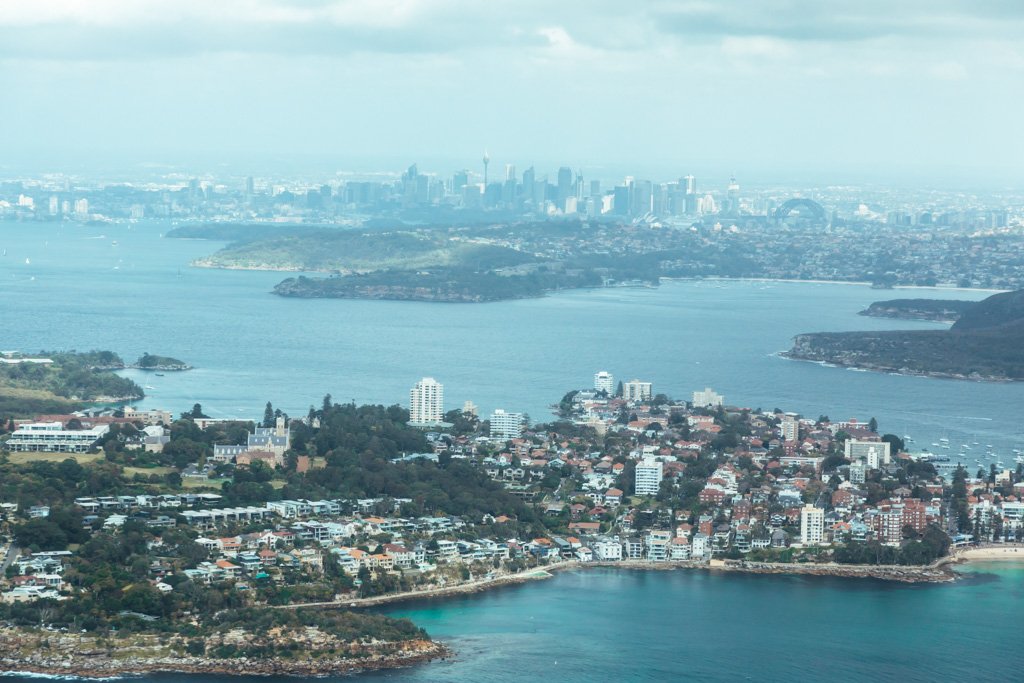 You have a handful of options when it comes to scenic flights over Sydney Harbour, but I'd have to recommend going with Sydney Seaplanes just for the thrill of taking off and landing *on* the harbour. Plus, their Rose Bay terminal is much easier to get to than the Bankstown Airport.
READ MORE: My Sydney Seaplanes Scenic Flight
BridgeClimb
BridgeClimb is one of Sydney's most popular attractions, and for very good reason. It's the kind of activity you budget for well in advance (i.e. it aint cheap)… but also the kind of activity you're never going to forget.
If you're scared of heights or worried about safety, rest assured that the BridgeClimb staff are trained professionals and they run a well-oiled machine with these tours. Your guide will lead you out onto the Sydney Harbour Bridge, ensure you're clipped onto the safety cables, and dazzle you with all sorts of bridge facts during the outing. I won't pretend like the sensational harbour views did not distract me from absorbing any of this information (oops), but um… can you blame me?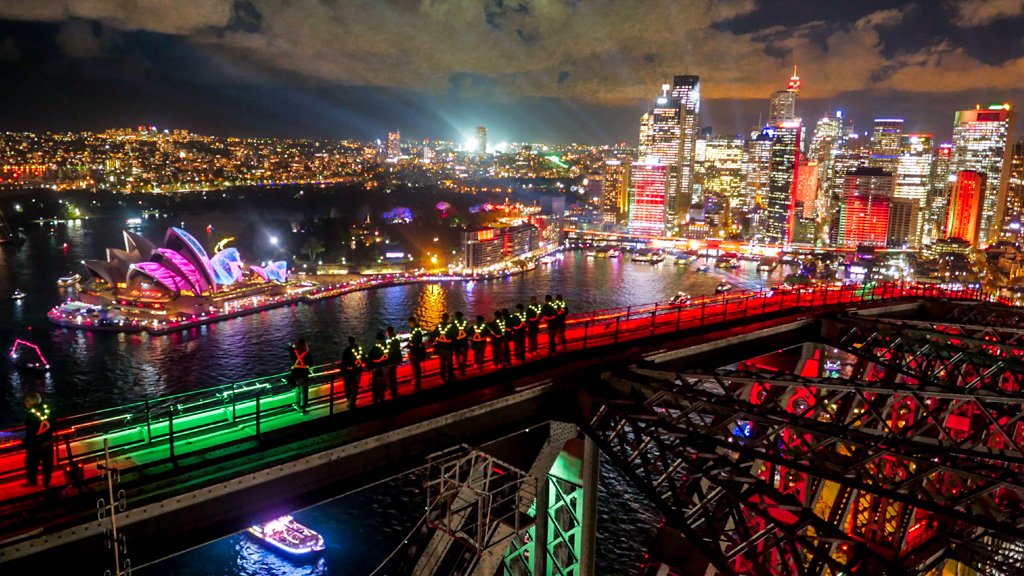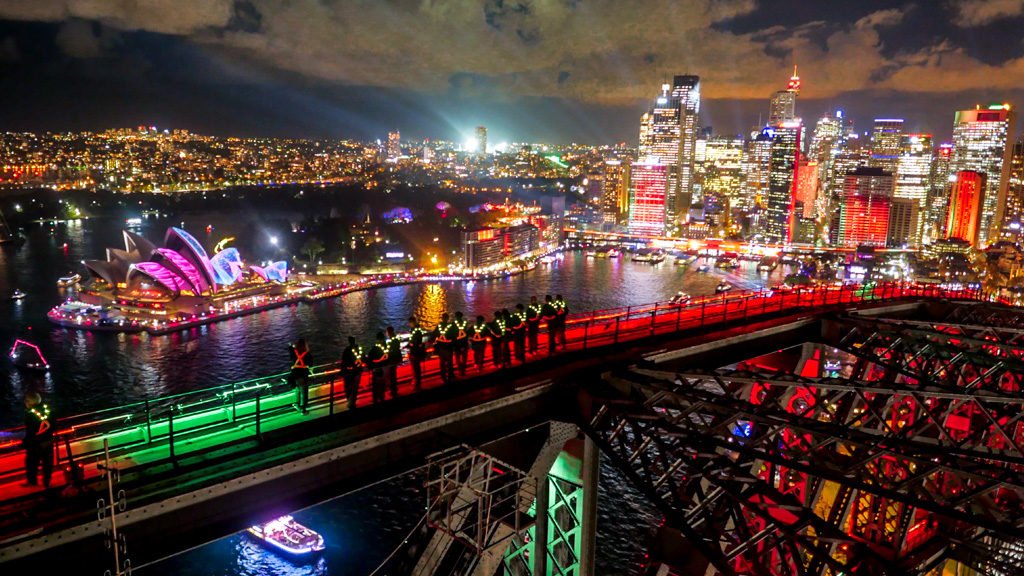 Photo via BridgeClimb.
I did BridgeClimb during Vivid Sydney, when the city is lit up in colorful light installations and projections, and it was so incredible to see it all from above the harbour. Would definitely recommend doing the same if you happen to be in Sydney during Vivid (late May through mid June).
READ MORE: BridgeClimb During Vivid Sydney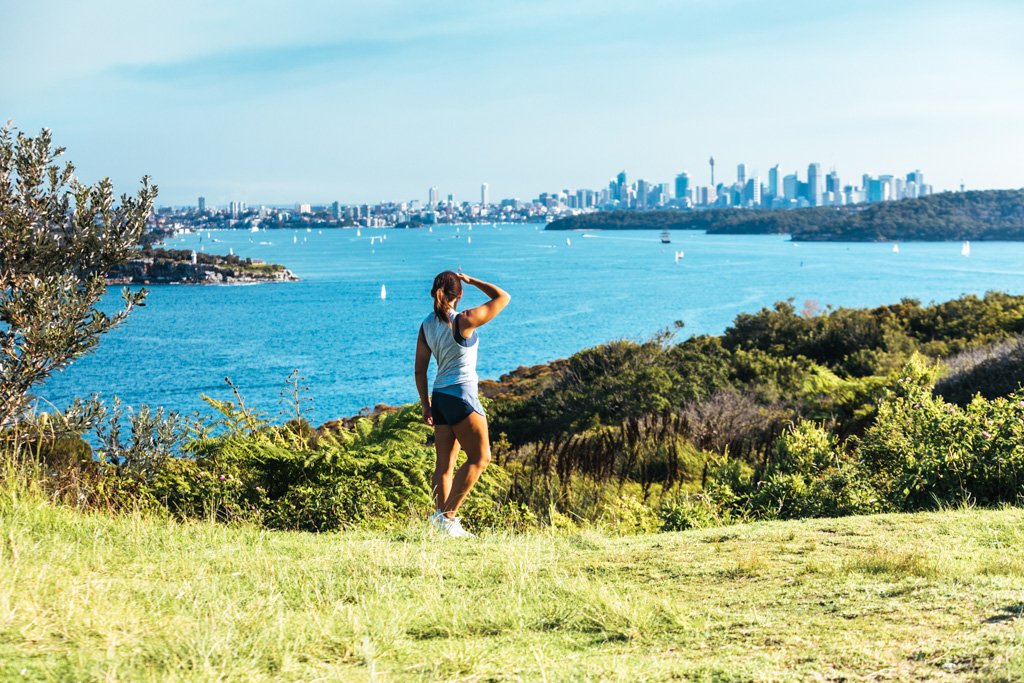 Sydney Harbour Walks
This one's especially for the fit and frugal. Want to get out on the harbour, enjoy some exercise, and do it all for free? Why not tackle one of the many Sydney Harbour walks?
Honestly, just about any walk along the harbour is going to yield beautiful views (both of the water and of swanky waterfront homes), so you can't really go wrong. For an easy stroll you can do in sandals, start at the North Sydney side of the Harbour Bridge and walk towards Luna Park (away from the Opera House). This is where you can enjoy some of the best views of the bridge and Opera House, and it's also a top spot to watch the sunset in Sydney.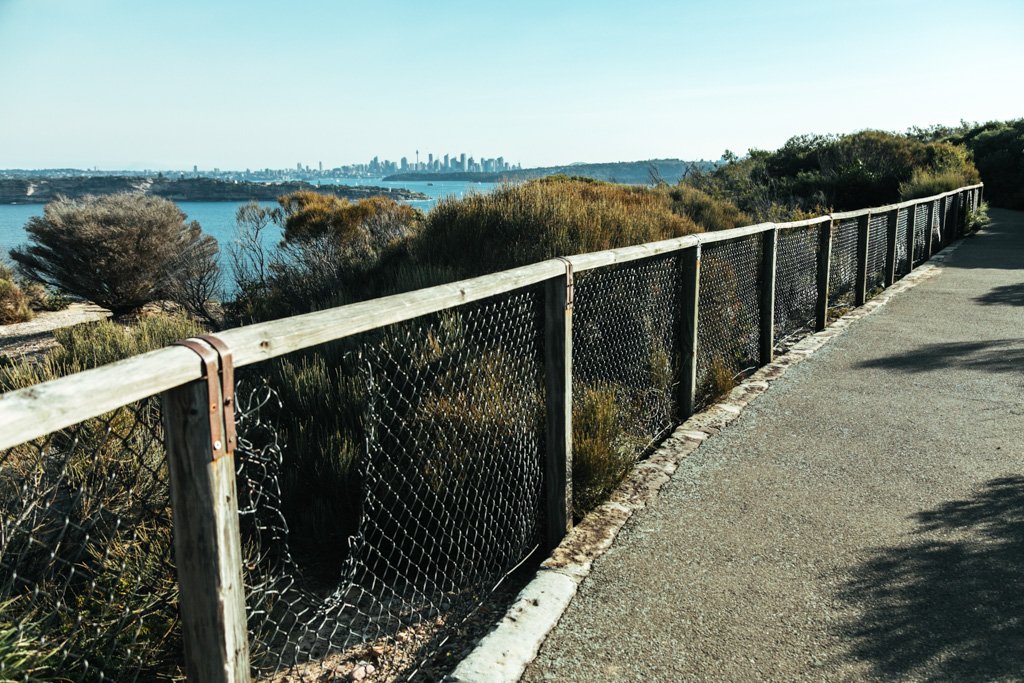 Or for more of a bush walk (aka wear sturdy shoes and comfy clothes), the Spit to Manly walk is probably the best hike in Sydney.
I've written about several Sydney Harbour walks, which you can read about via the links below:
READ MORE: Mosman to Cremorne // Watsons Bay & South Head // Hermitage Foreshore // Manly to Spit // Manly to North Head
Sailing on Sydney Harbour
If there's one thing you do on your trip to Sydney, make sure you get out on a boat!
Honestly, there's no better way to spend a summer day than on a sailboat, wind in your hair, sun on your skin, with 360-degree views of Sydney Harbour. It's just GLORIOUS.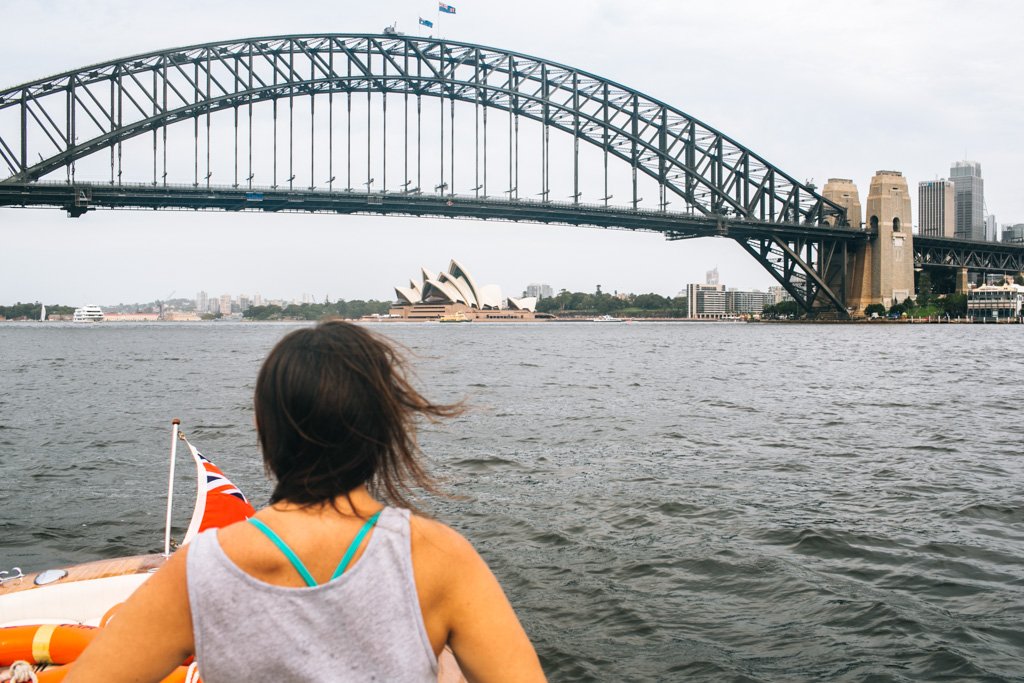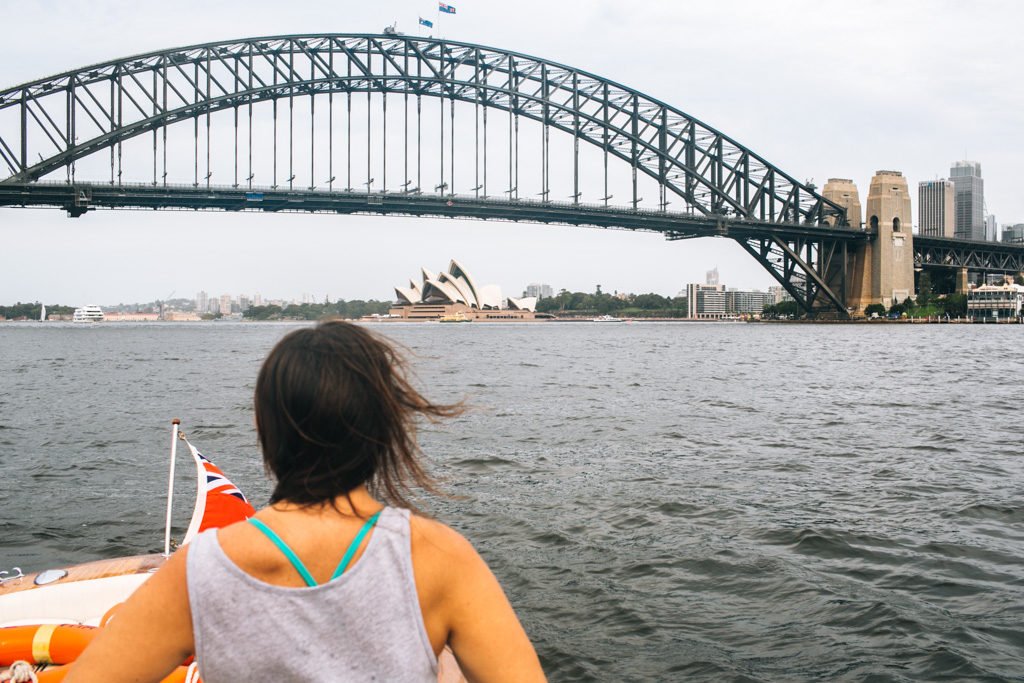 If you want to go sailing on Sydney Harbour, you essentially have two options:
Book onto one of the Sydney Harbour sightseeing cruises – If you're sailing solo or with another person, booking onto an existing Sydney Harbour boat cruise will be your most economical option. These sailing trips usually run daily with various companies. You can often find discounted tickets via Groupon or BookMe. I recently did a lunch cruise with Captain Cook Cruises.
Charter a boat – If you have a decent sized group, you might consider chartering a boat for your group to go sailing on Sydney Harbour. This option is great if you want more privacy or the ability to choose what type of boat you want to cruise on. I did this a few years ago with AnyBoat.
Alternatively, if you prefer an adrenaline-spiked activity and aren't prone to seasickness, you can take a jet boat trip around the harbour with Thunder Jet.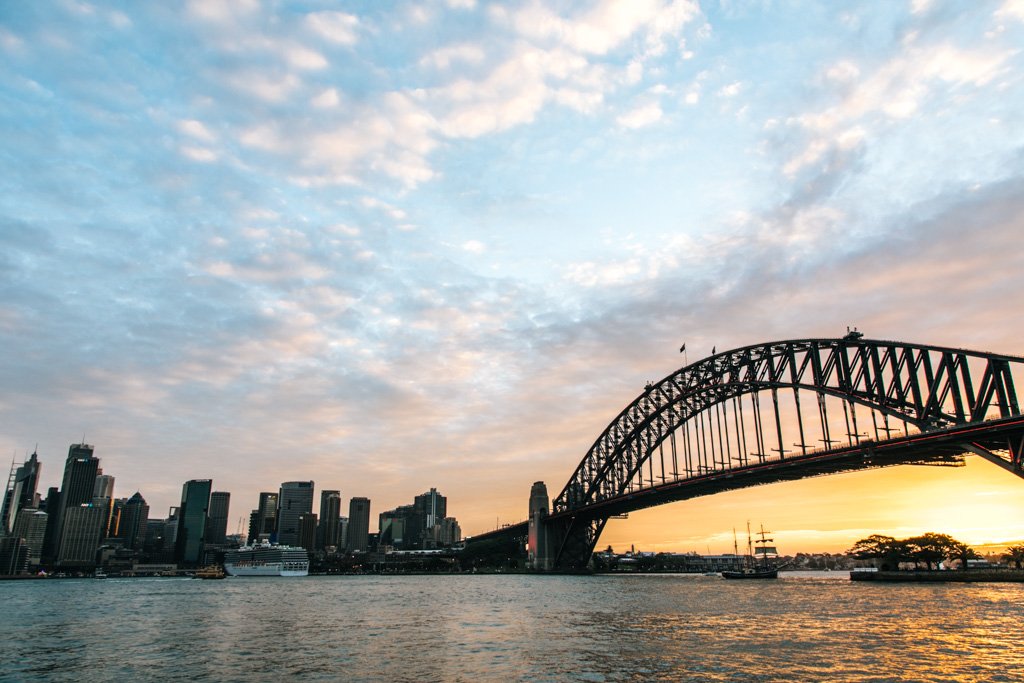 READ MORE: Livin' La Dolce Vita: Sydney Harbour By Sexy Speedboat
Sydney Ferries
In my mind, the best way to spend a summer Sunday in Sydney is to just ride ferries all over Sydney Harbour all day. Public transport is capped at $2.80 on Sundays, so ferry rides that normally cost upwards of $7 each are essentially free. Such a steal!
Ferries operate between several bays around Sydney Harbour. Circular Quay is the main terminal and you can get just about anywhere from these wharves. If you're looking for somewhere to take the ferry TO, I'd say Manly or Watsons Bay are two solid options.
Although I'd say the best part of riding the ferry is taking in the nonstop views of the harbour, particularly the Sydney Harbour Bridge and Sydney Opera House from every-which angle. I swear it never gets old!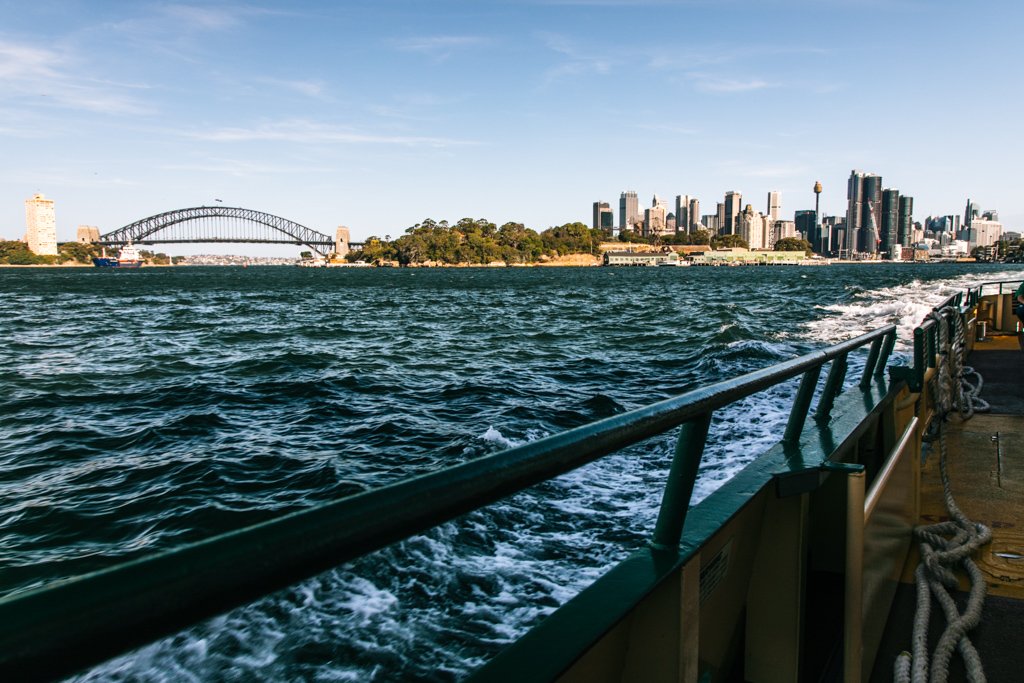 Note: There are a few different ferry companies operating on Sydney Harbour. Sydney Ferries is the one that counts toward the public transport cap, but there are a few private companies as well that will charge full price on Sundays (e.g. Manly Fast Ferry, Captain Cook Cruises).
Kayaking & Paddleboarding in Sydney Harbour
Want a more active (and potentially wet) Sydney Harbour outing? Hire a kayak or paddle board for an hour or two at one of the rental outlets on the harbour.
Sydney Harbour is ideal for paddling because its bays tend to have calmer water, and because there are so many little coves and beaches to explore.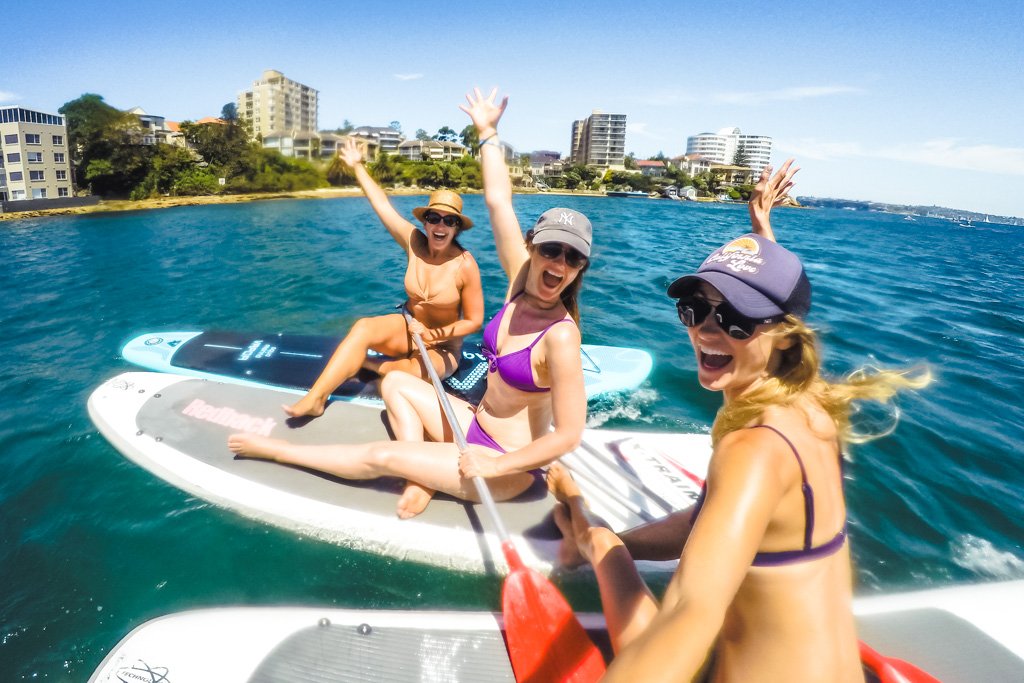 Stand-up paddleboarding is one of my favorite things to do on Sydney Harbour.
Here's where to rent kayaks and stand-up paddleboards around Sydney Harbour (all outlets have both available for hire unless otherwise specified):
READ MORE: Stand Up Paddleboarding in Sydney Harbour
Cockatoo Island
If you're interested in spending the day on an island, exploring its old convict buildings and enjoying lunch or a drink with a side of harbour views, Cockatoo Island might be your jam.
Accessible by ferry from Circular Quay, Cockatoo Island makes for an excellent day trip – or even better, a camping trip. Yep, there's a campground on the island where you can camp or glamp and wake up to sunrise over the Sydney Harbour Bridge.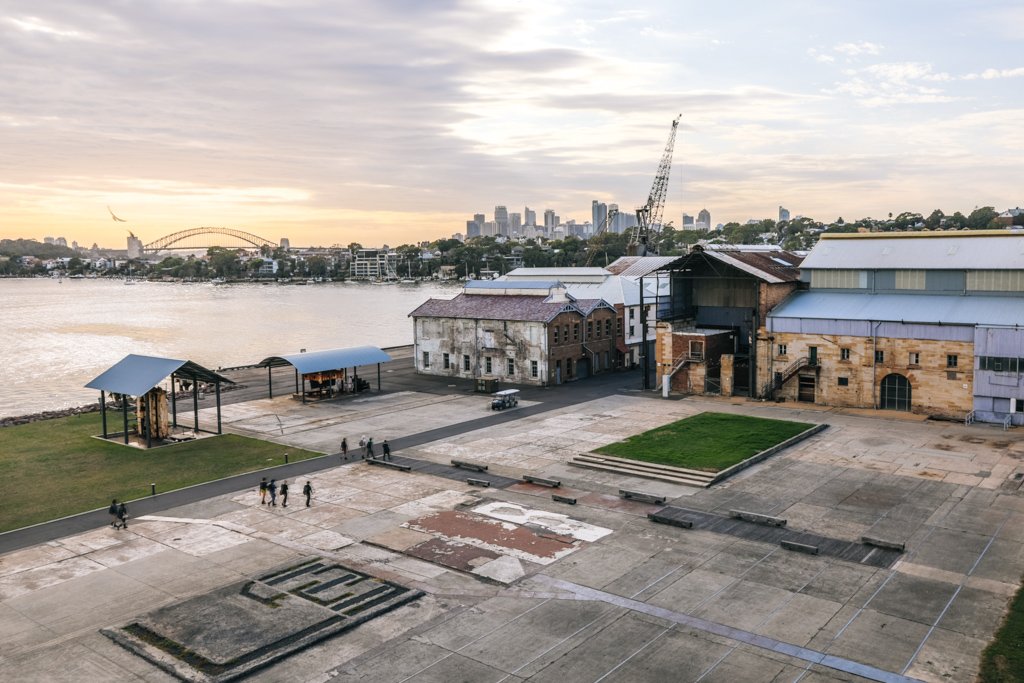 READ MORE: Cockatoo Island Camping, Glamping, & Adventuring
The Island
This last Sydney Harbour adventure is seasonal (open only during warm weather months) and more for the party people among us (i.e. not me).
In their own words, The Island is "a floating open-air space which fuses European beach club. Culture and 5-star service with an iconic Australian backdrop." Think young adults dressed to impress, sipping on rose and cocktails, dancing and watching the sun go down over Sydney Harbour.
Your $50 ticket includes admission to The Island, a welcome drink, and a return taxi transfer from Double Bay.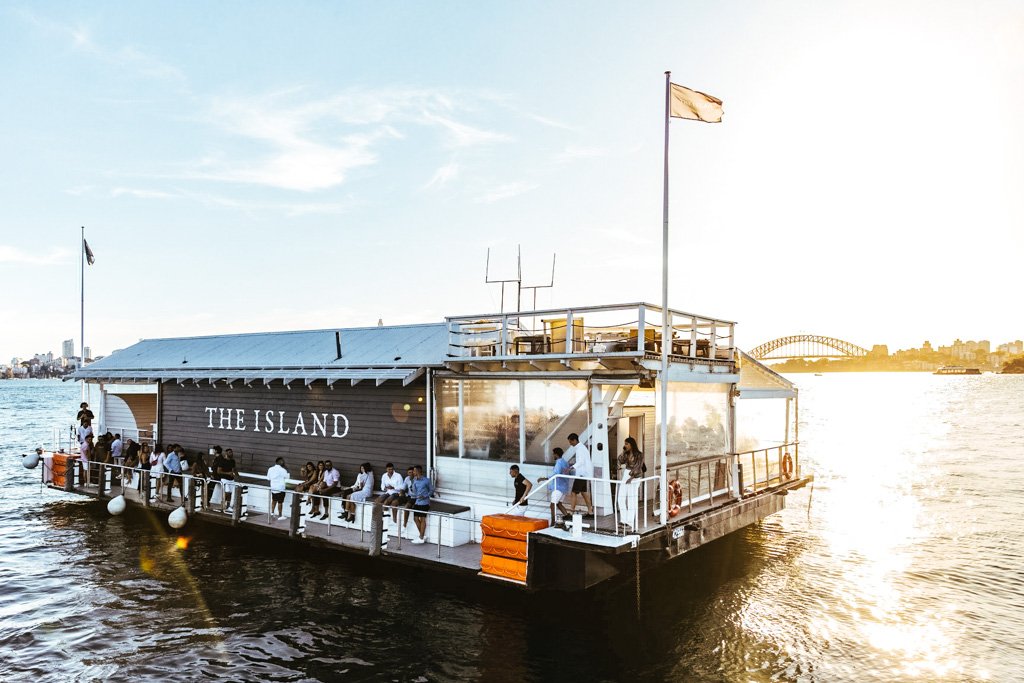 Photo via the Island (edited by me).
Pin it!