I had a very interesting Saturday the 14th, which involved checking a big item off my Aussie bucket list, having my flatmate and her beloved kitty move out of our apartment, and being catfished for the first time in my life – and ended with me suppressing tears while walking home under the full moon. I feel like the full moon just explains away all the weird things and high emotions that come up on that day, so we're just going to roll with it, ok? ;)
Despite all of the crap I endured, it will forever go down as the day I finally got to fly over Sydney Harbour! AND it was also the first time I got to fly in a seaplane.
I'm so excited to share with you my experience with Sydney Seaplanes!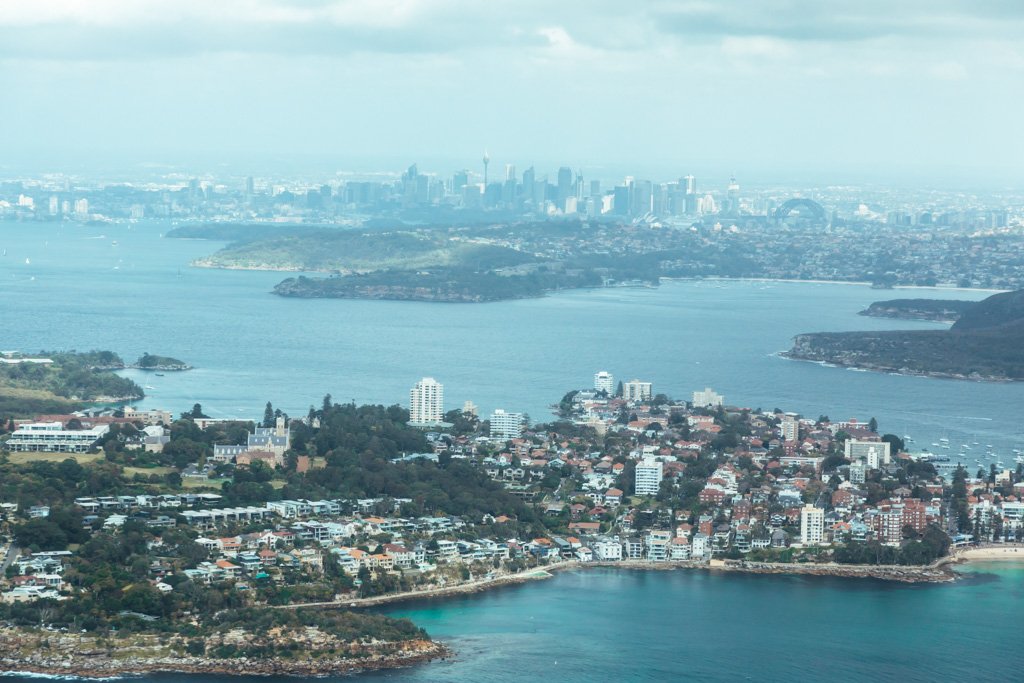 My Scenic Flight With Sydney Seaplanes
I booked onto Sydney Seaplanes' 30 minute Sydney Secrets scenic flight via AirShare, a scenic flight aggregator which I'll explain more about later on in this post.
The Sydney Seaplanes terminal is located in Rose Bay, so close to where I live in Bondi that I walked there (it took me about 35 minutes). Rose Bay is also easy to get to by bus or ferry, and there's street parking in the area if you opt to drive.
I mention this because most scenic flight operators depart from an airport, which tends to be outside of the city. In Sydney, these flights typically leave out of Bankstown Airport, which is way out on the western outskirts of the city (it would have taken me nearly 2 hours by public transport to get there). So if you're visiting Sydney and staying somewhere central, Rose Bay is going to be way more convenient for you.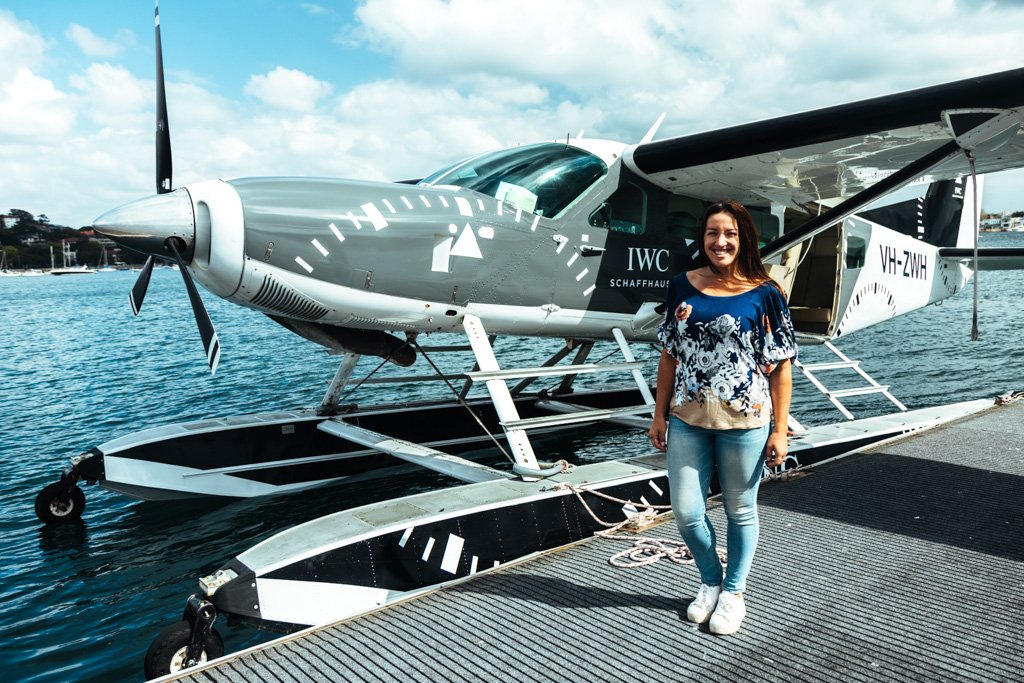 Checking in for the flight was quick and informal, and we were free to hang out in the Empire Lounge while waiting to board. I can definitely see why many folks opt to stay for lunch and drinks afterwards – this venue, with its floor-to-ceiling windows overlooking Sydney Harbour, is pretty luxe and makes for the perfect add-on to a scenic flight.
The safety briefing and boarding were also simple processes, which was such a pleasant surprise. For past scenic flights I've done elsewhere, there have been elaborate safety videos to watch, assigned seats based on passenger weight, and restrictions as to what and how much you can carry on board with you. Not the case with Sydney Seaplanes! We only had to endure a quick life jacket demo, got to choose our seats, and were allowed to take all our belongings on the plane with us. Too easy.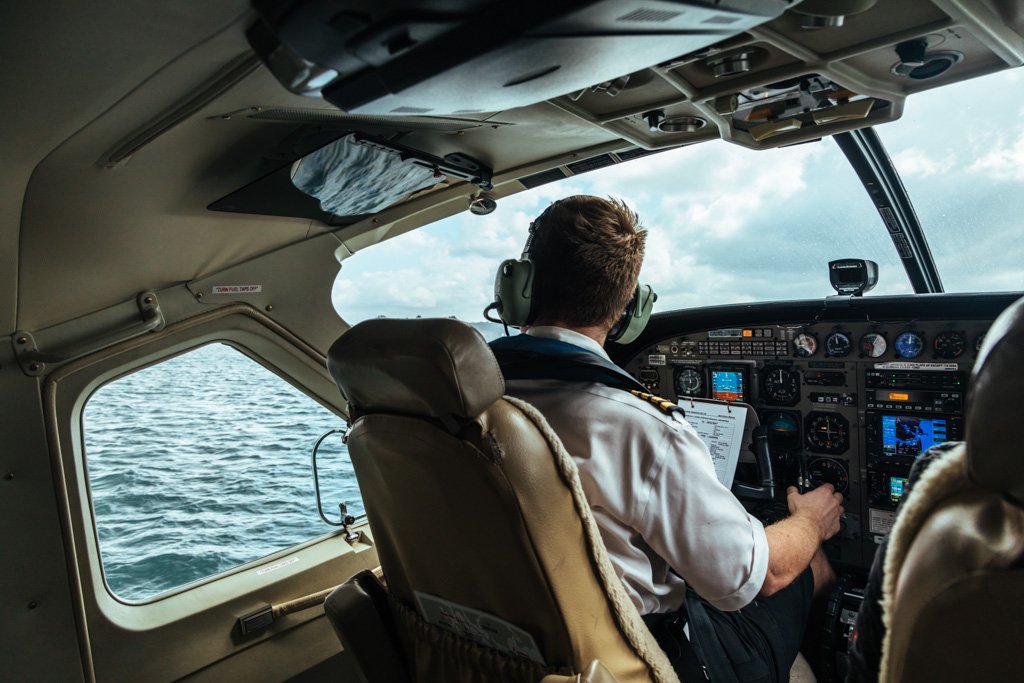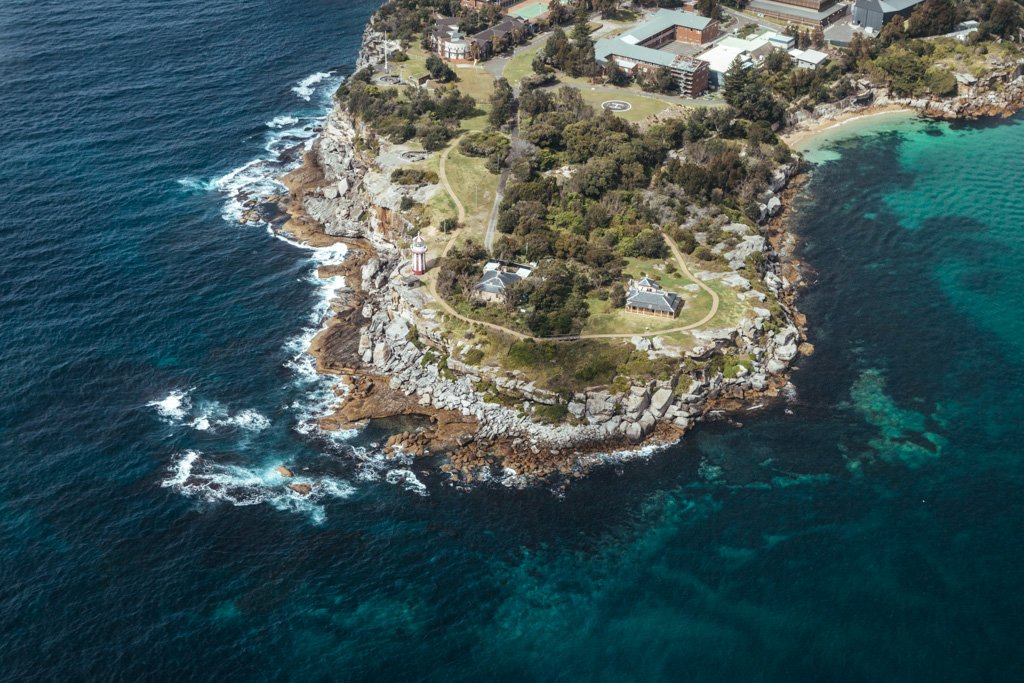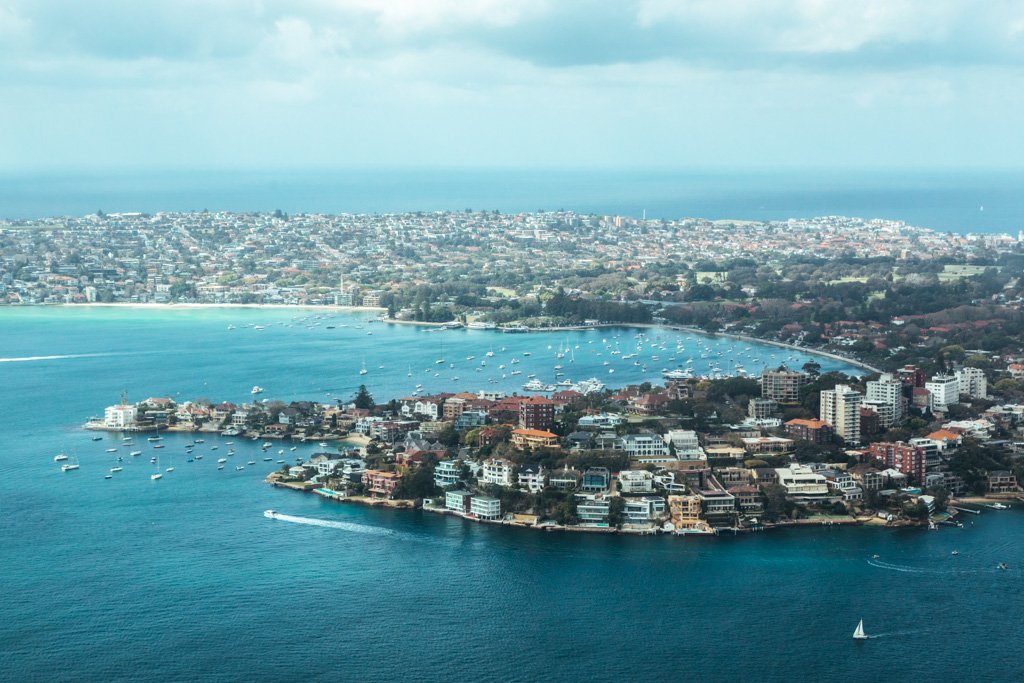 The Sydney Secrets flight goes for a half hour and flies from Rose Bay up to Palm Beach and back, with a loop around the Harbour Bridge and Opera House before landing. We took off from the water (so cool!) in the middle of the harbour, flew over South Head and Watsons Bay, and made our way up over the Northern Beaches.
I'm not sure if this is the case with every flight, but mine crossed over Palm Beach to Pittwater before turning around and flying back down the coast, which meant that the right side of the plane got all the views of Palm Beach (yay!) while the left side got the better views of Pittwater. If you have a strong preference as to which you want to see, then maybe keep that in mind when selecting your seat.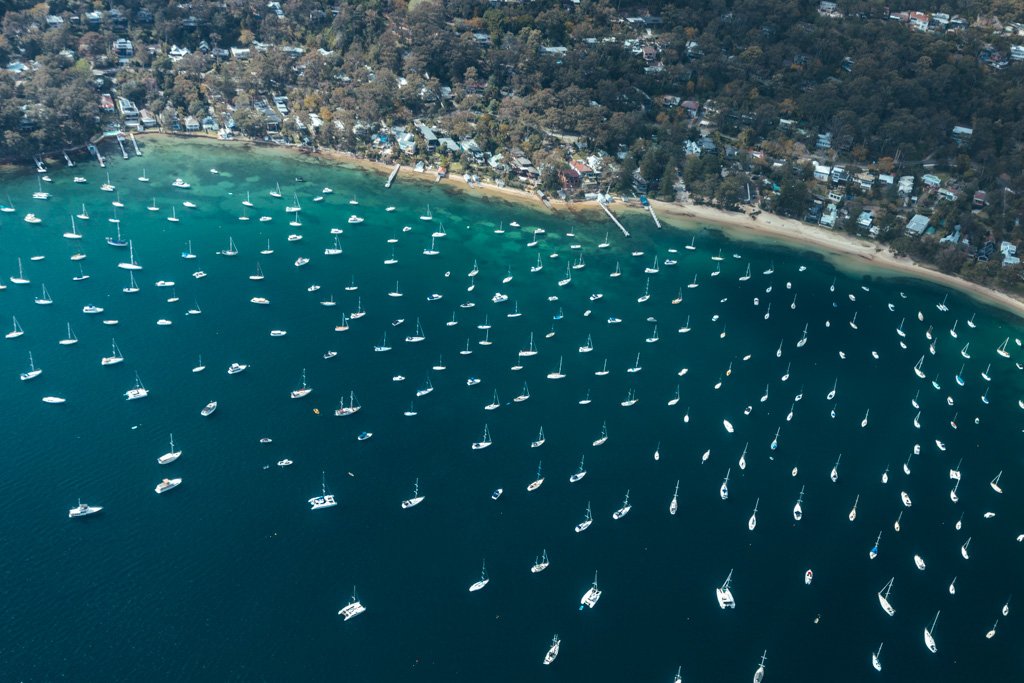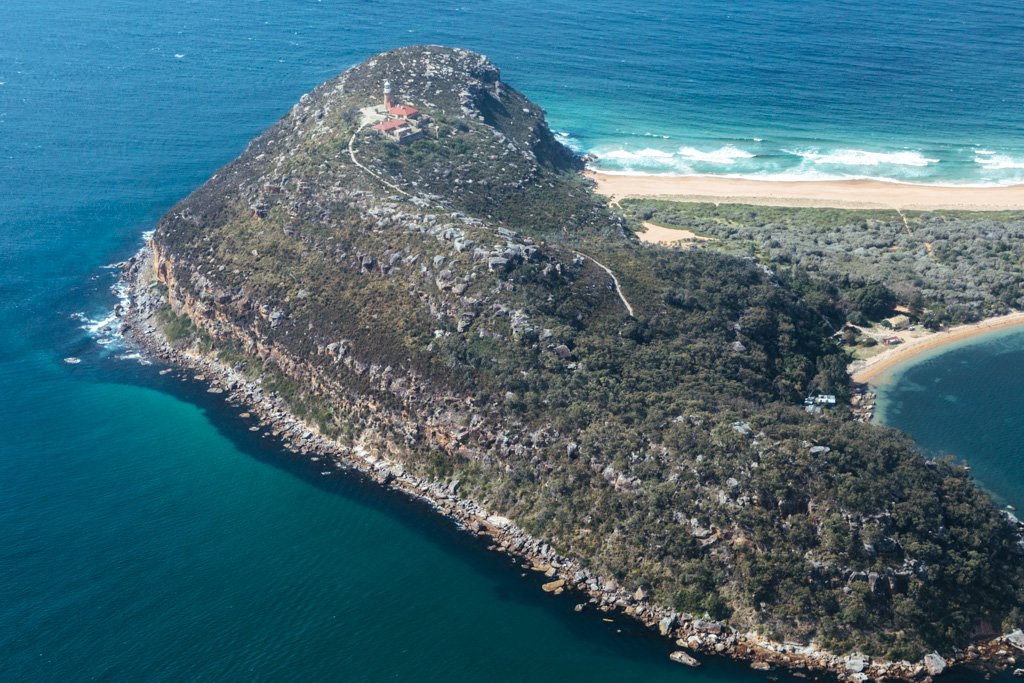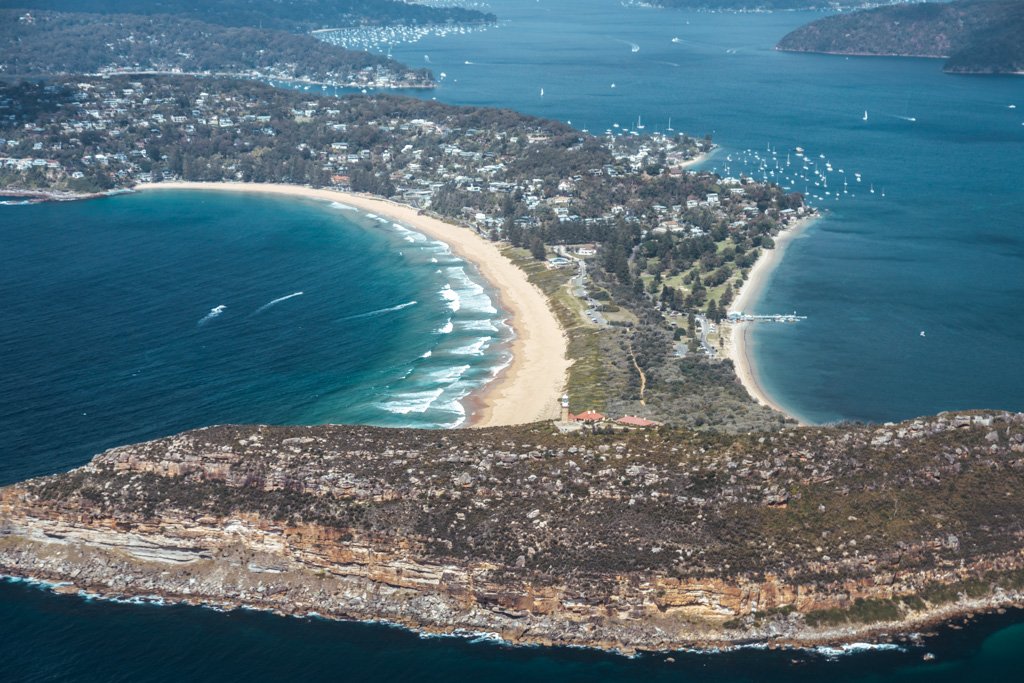 I especially enjoyed the views from the Northern Beaches with the Sydney skyline in the distance. Absolutely beautiful!
But the best part of all, despite the dizziness I was experiencing due to my motion sickness curse, was at the end when we flew right over the Sydney Harbour Bridge. You guys, THIS is the part where you're gonna gasp in awe and gratitude because it. is. STUNNING. I have no other words.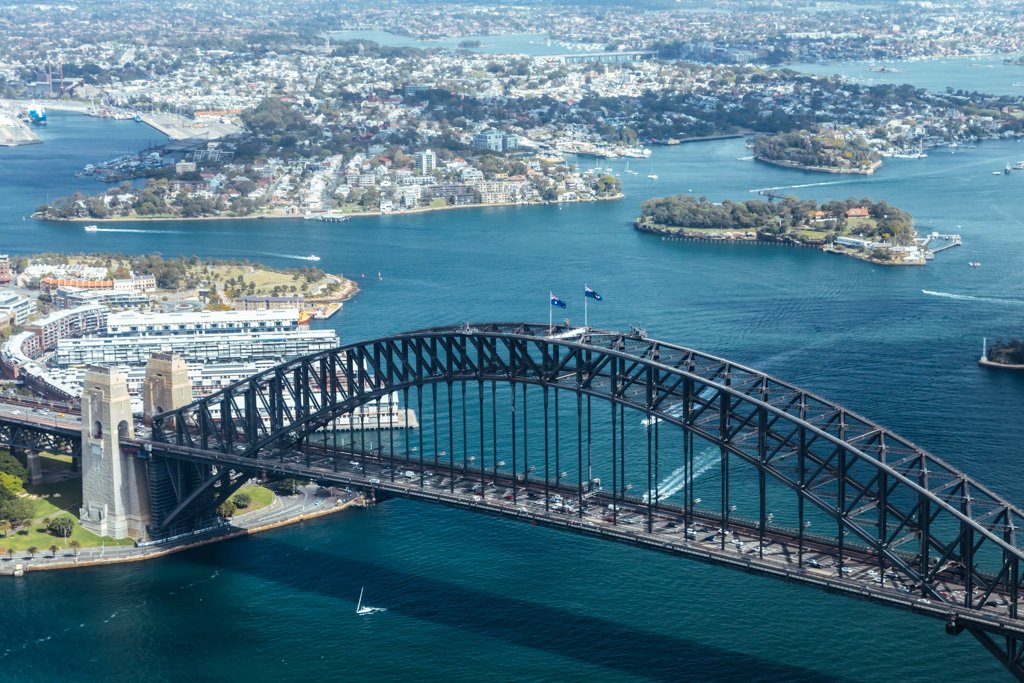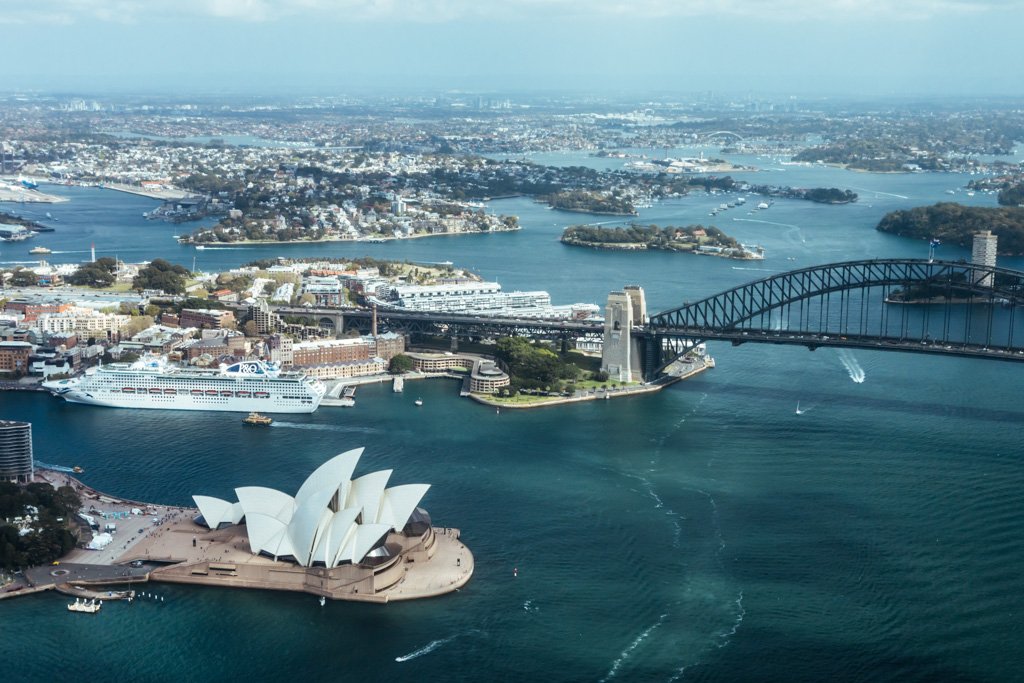 It was a cloudy and drizzly morning when we flew, which I was concerned would yield less impressive views of the beaches from above. Not the case at all! If anything, it offered clearer views of the water without any sun glare, and some of the beaches still had splashes of teal in them. In terms of photography, my better shots came from shooting opposite the direction of the sun. It's a bit tricky working this out when you're really only able to shoot out one side of the plane, but the nice thing is that if you don't have a clear view of the coast on the way up, you'll definitely be able to see it better on the way back.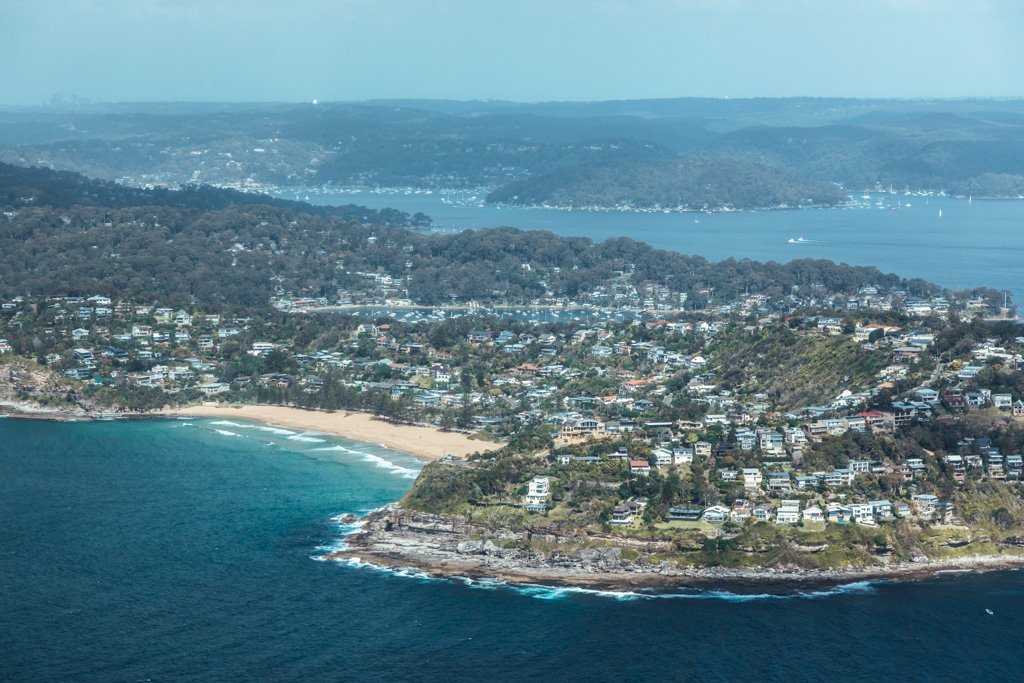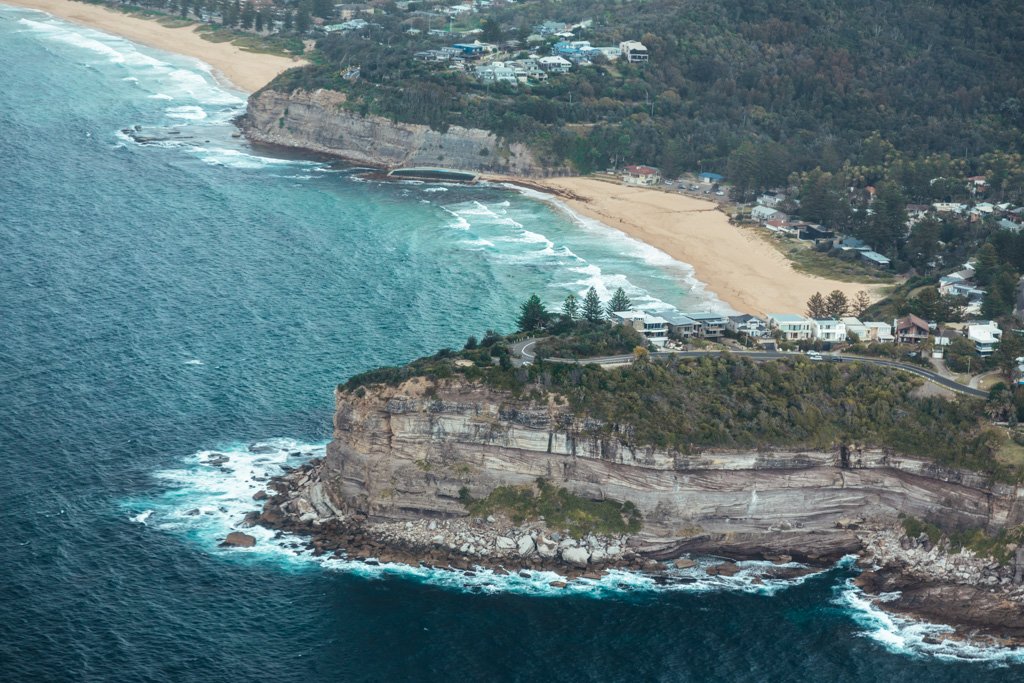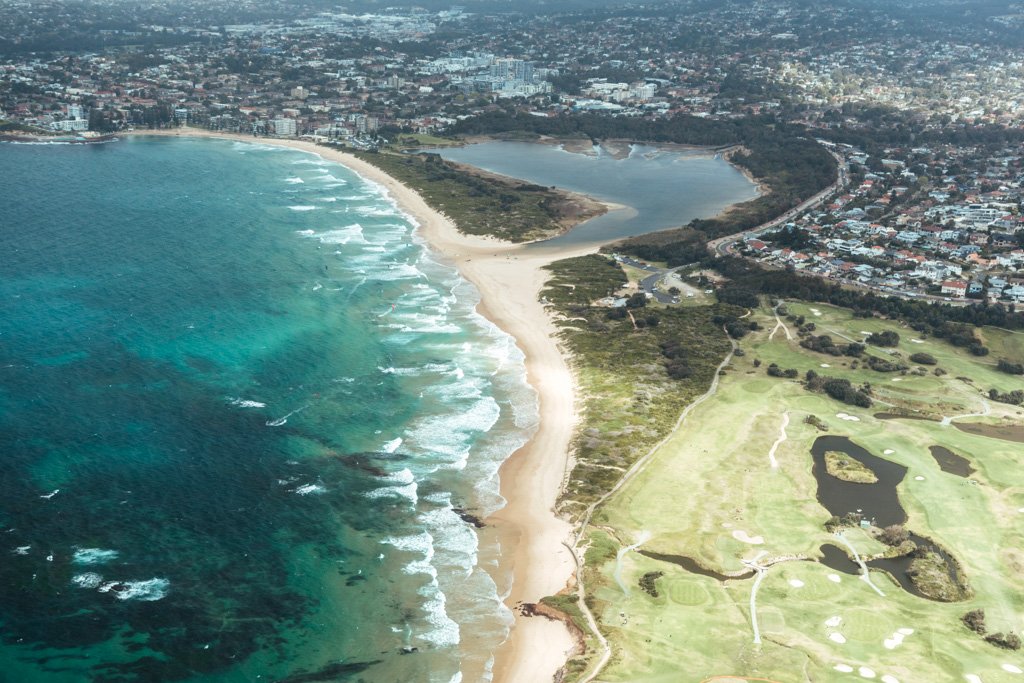 Before long, we were landing on the water and coasting back to the terminal. Those 30 minutes went by so insanely fast! But at the same time, I've got dozens of mental images from the flight seared into my memory, so I've been able to relive it several times over. Plus, all these photos kinda help as well ;)
Though I did my scenic flight over Sydney as a resident who's seen the harbour from every which angle by now, to me it never gets old. I'm so freakin' lucky to live in such a beautiful place, and experiences like this really spark that gratitude.
If you're planning what might be a once-in-a-lifetime trip to Australia, a Sydney Seaplanes flight is an absolute MUST-DO. Pro tip: pair it with BridgeClimb for the ultimate baller experience in Sydney. I promise you won't regret it!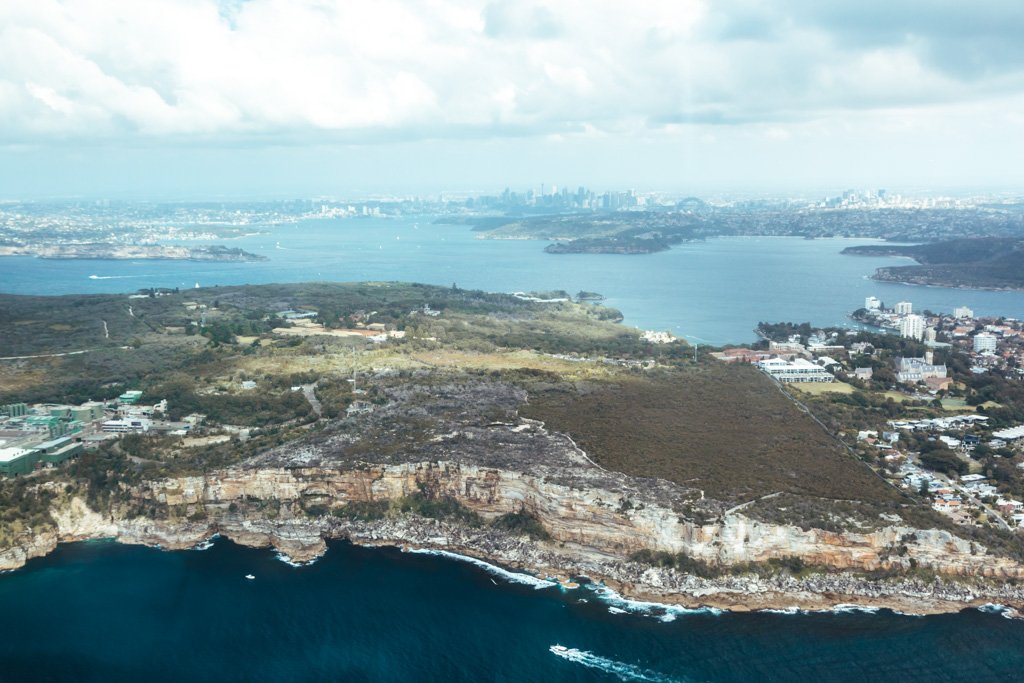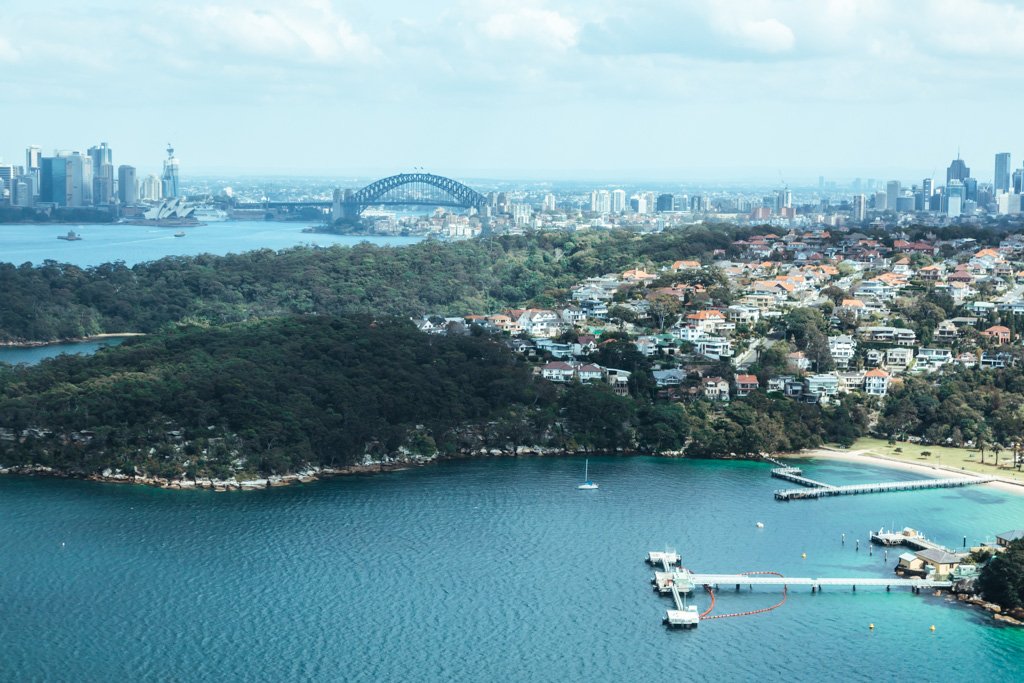 About AirShare
I booked my Sydney Harbour scenic flight with AirShare, which is basically the Skyscanner of scenic flights in Australia. They aggregate scenic flights and rideshare space on charter flights Down Under, helping operators to fill empty seats and bringing flights to customers at more affordable prices.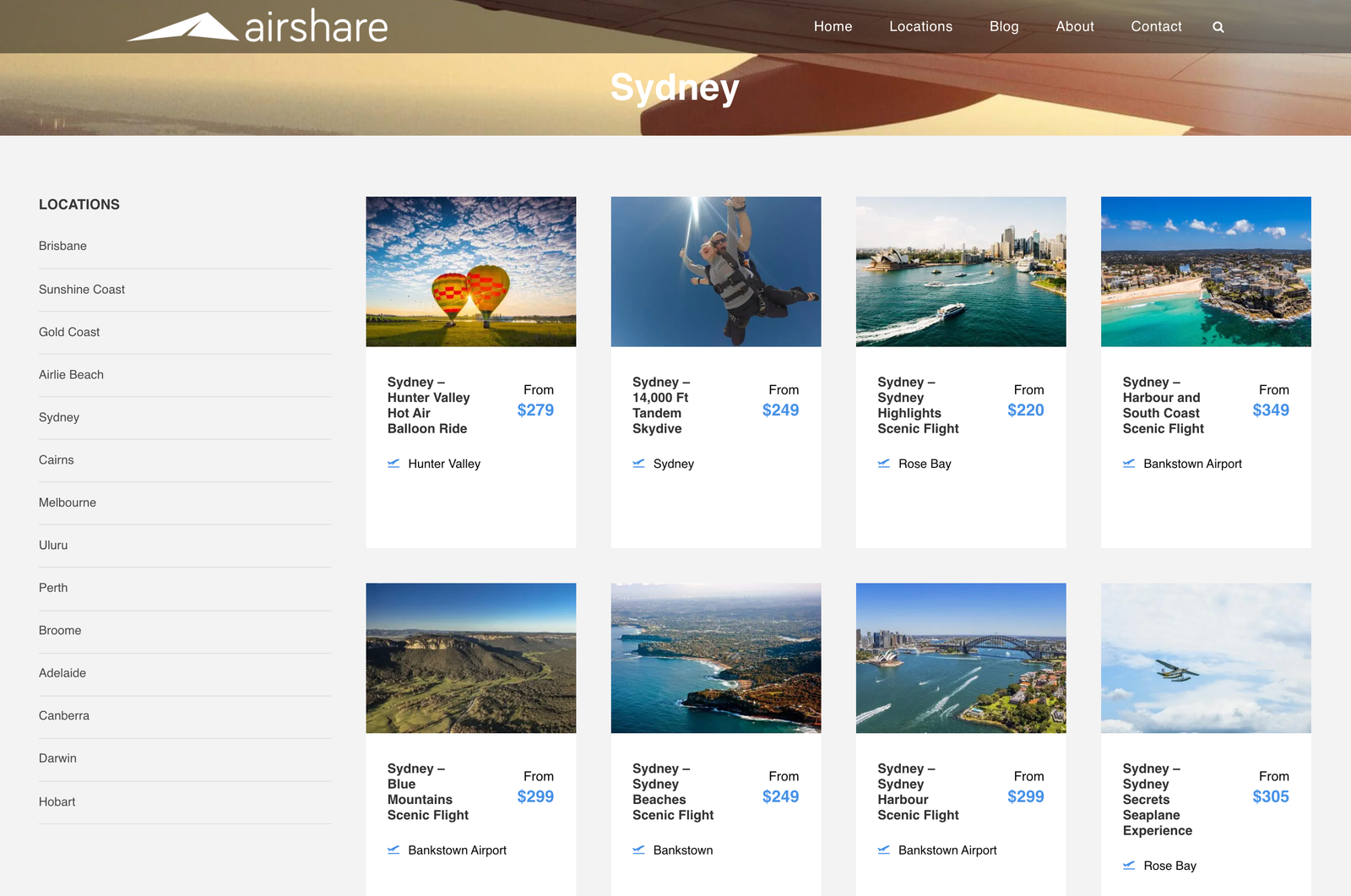 The AirShare site has separate pages that list the flight options for each location, super nifty if you know you want to book a scenic flight in the Whitsundays or fly over Sydney Harbour, for example. Oh, and scenic flights also include hot air ballon flights and skydiving – so no matter what kind of flying you want to include on your Australia trip, you can have all of the options right in front of you at the best possible price. So convenient!
CLICK TO BOOK A SCENIC FLIGHT USING AIRSHARE
READ ABOUT THESE OTHER SCENIC FLIGHTS: Kauai, Hawaii // Queenstown, NZ // Great Barrier Reef // Grand Canyon

Pin it!