I'm still getting used to summer in the Southern Hemisphere and being able to hang out at the beach on Christmas and on my February birthday while the rest of the world seems to be bemoaning winter. I'm not sure if this will ever NOT feel weird to me.
But no matter where I am in the world, it's a given that I'll be worshipping summer whatever time of year it happens to fall.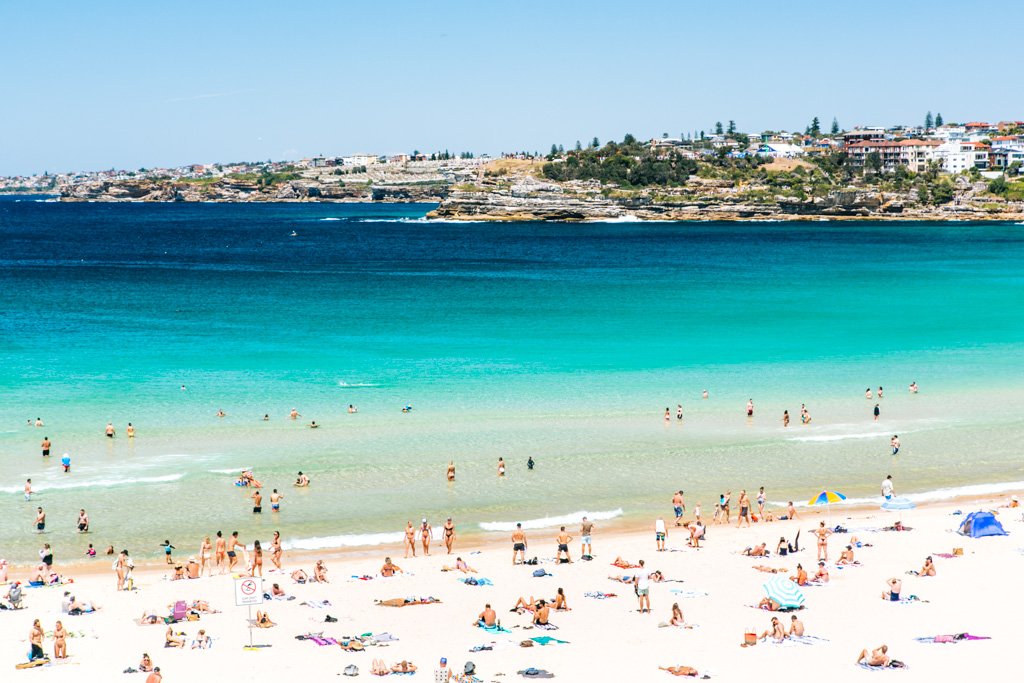 Bondi Beach.
I love how summer weather tends to draw more people outdoors, and in Sydney it's no exception. This Aussie city is blessed with plentiful natural swimming ops, social gatherings, and other al fresco events during summer months. There is SO MUCH to do in Sydney in the summer, and even though the season technically only lasts for 3 months, the weather lasts for 5-6 months (mid-November through mid-April or so). That's nearly half a year of summer activities and adventures!
Here are 7 things to do in Sydney in the summer, nearly all of which take place outside —
Sydney Outdoor Cinema
One of my favorite summer things in NYC thankfully also exists in Sydney: outdoor movies! What better way to unwind at the end of the day than by kicking back to watch a movie on the big screen, al fresco?
In NYC these outdoor movies are mostly free, while in Sydney you have to buy a ticket to the outdoor cinema (and it's often pricier than a ticket to the regular cinema). I think I can make peace with the price tag when the movie backdrop is Sydney Harbour, or when it comes with a bed as a seating option though!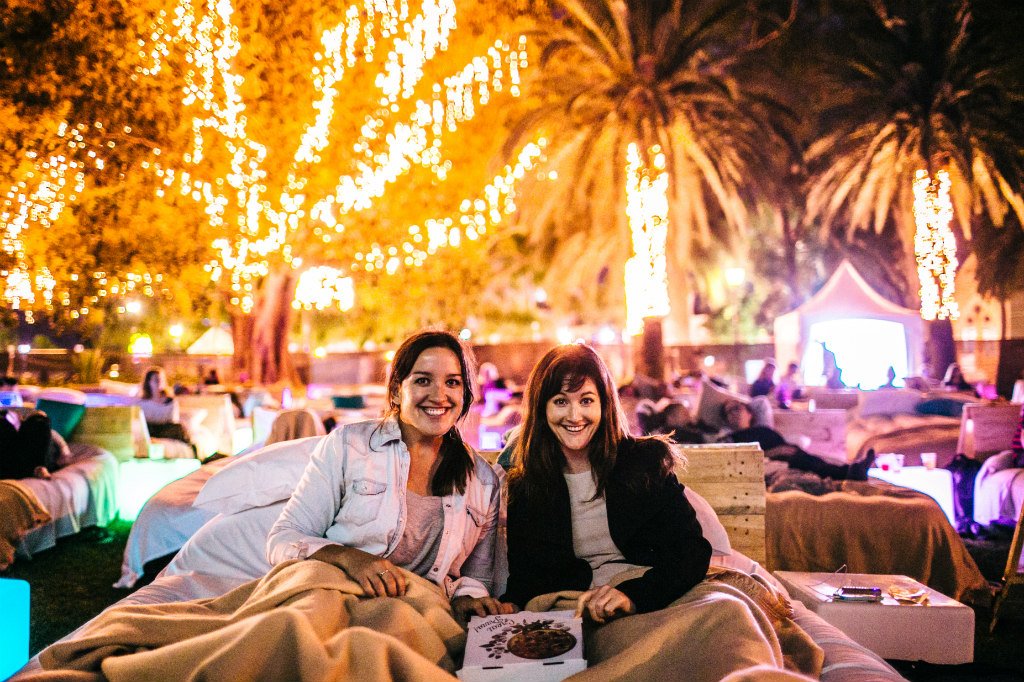 Mov'In Bed Open Air Cinema.
At the Sydney outdoor cinema, part of the experience is getting there early for drinks and the sunset. Most of the productions have food and drink vendors onsite so you don't have to BYO.
Here's where to catch outdoor movies in Sydney this coming summer:
Beaches in Sydney
This is my favorite thing to do in Sydney anytime of year, but it's especially magical in summer when you have the hottest weather and the longest days.
Whether you wake up early for a jog in the sand when the beaches are at their most peaceful, spend the day sunbathing (or sunbaking, as the Aussies call it), or wind down the day with a sunset surf or swim, summer days tend to revolve around the beach in Sydney.

Coogee Beach.
Sydney's got over 100 beaches to choose from, so I'm not about to list them all out here… but you can't go wrong with Bondi, Coogee, Manly, or the Northern Beaches.
Harbourside, Ocean, & Rooftop Pools in Sydney
With hundreds of ocean and harbour beaches scattered around Sydney, it seems kinda silly to seek out a pool instead.
But Sydney also happens to have several swimming pools with absolutely sensational views worth taking a break from the sand.
There are a few hotels with rooftop pools open to the public:

North Sydney Olympic Pool.
And then there are some swimming pools situated RIGHT ON Sydney Harbour:
And of course, most of Sydney's beaches are equipped with an ocean pool – i.e. a pool built right in the ocean that shelters swimmers from the waves. These are typically free to enter, with a few noteworthy exceptions:

Bondi Icebergs.
Boating on Sydney Harbour
There are few things more glorious than being out on Sydney Harbour on a boat on a beautiful summer day. Sun on your skin, breeze in your hair, 360-degree harbour views – does it get any better?
I will be forever envious of those who own a boat in Sydney and can just take it out into the harbour whenever the mood strikes (and also those who are friends with these folks and get invited to all the boat parties I see happening every summer weekend). And I'm maybe a little bit wistful about not working for a company that takes its employees out on a harbour cruise for company functions (this seems to be a thing in Sydney).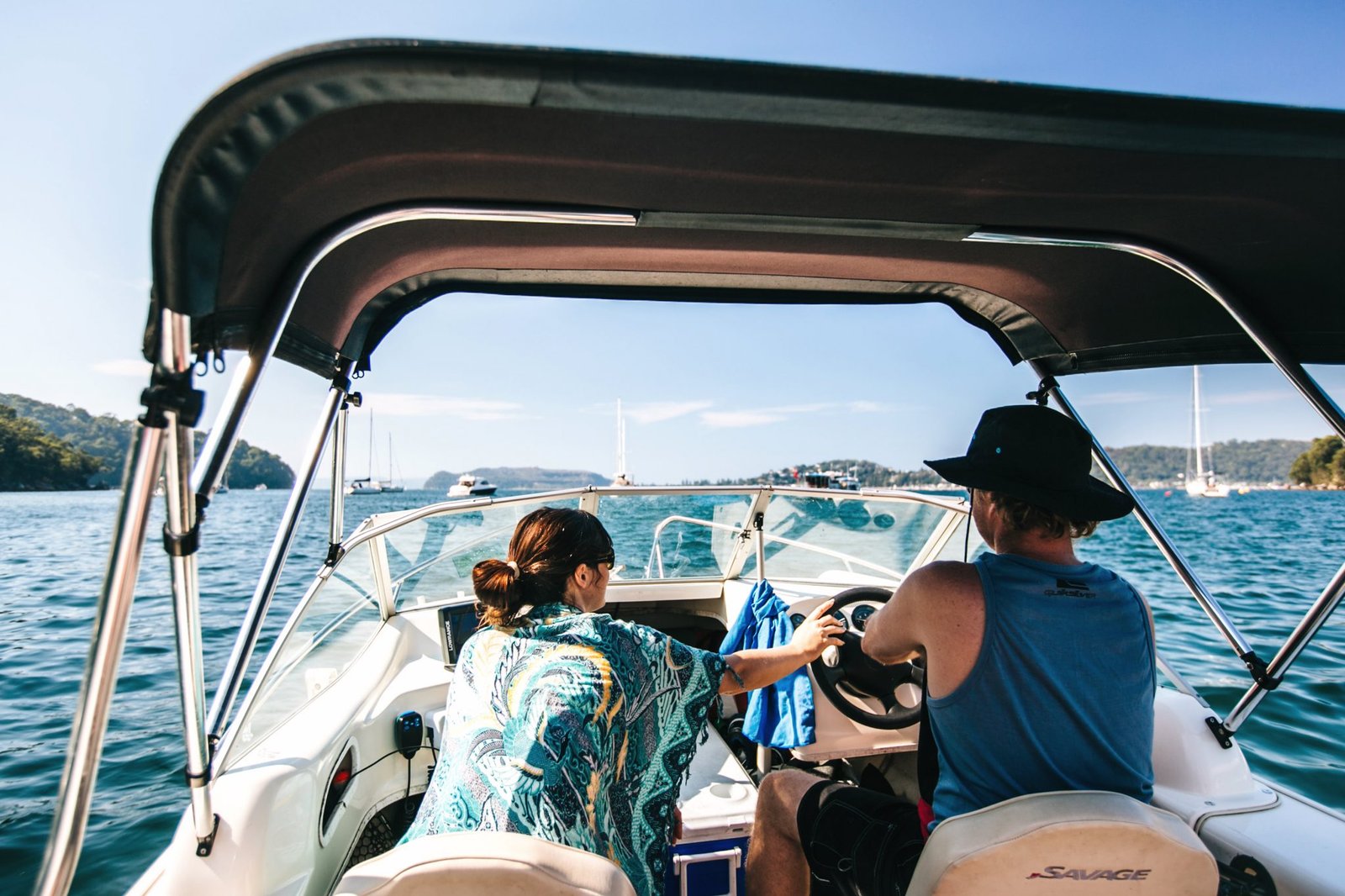 But no worries, you can still get onto a boat in Sydney Harbour if you're not so well connected. Groupon regularly has deals on Sydney Harbour boat cruises. Alternatively, you can get a group of friends together and charter a boat to take you around the harbour on a private cruise.
OR, you can take the frugal option and just catch ferries around Sydney Harbour – preferably on a Sunday when you can enjoy unlimited public transport for $2.70 all day.
Alternatively, you can incorporate a workout into your harbour boat experience by hiring a kayak or stand-up paddleboard and paddling yourself around some of the bays in Sydney Harbour.
Christmas in Sydney
Hailing from New England, I'm not quite sold on Christmas in Australia yet. I don't know about you, but I just can't wrap my mind around Christmas on the beach in 90-degree weather when all my favorite Christmas songs reference cold and snow and roasting fires.

Christmas tree in the QVB.
If you should find yourself in Sydney around Christmas, there's plenty to do to enjoy the holiday season that doesn't involve bundling up or feasting on warm hearty food. A few of my favorites:
New Years Eve in Sydney
New Years Eve in Sydney is LEGENDARY. There's no better way to ring in the new year than by watching the fireworks over the Sydney Harbour Bridge, which you can do from numerous different vantage points.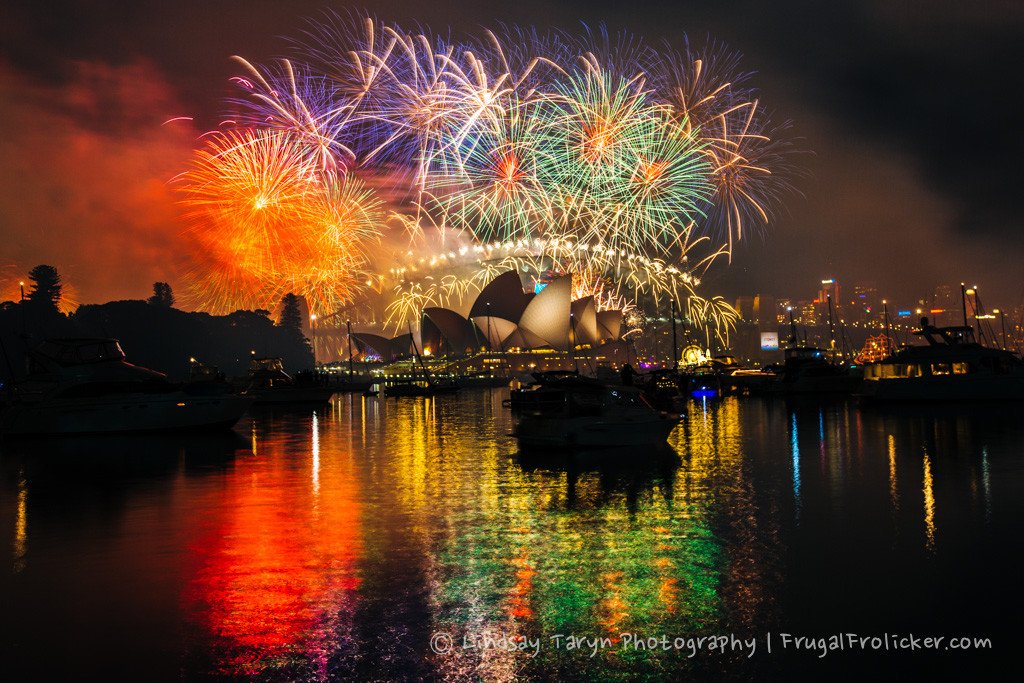 View from Midnight at the Oasis.
In general, 1). You can either pay for a ticketed event which offers a view of the fireworks (quality of view will vary), OR 2). You can head to one of the free viewing places (e.g. Circular Quay, the Rocks, Milsons Point, Mrs. Macquaries Chair) several hours in advance to claim a spot.
A few resources for planning your NYE in Sydney:
Swimming Holes Near Sydney
Lastly, if you're keen for some outdoor adventures and wild swimming, summer is the best time to head off on a day trip or weekend trips from Sydney to explore the swimming holes outside the city.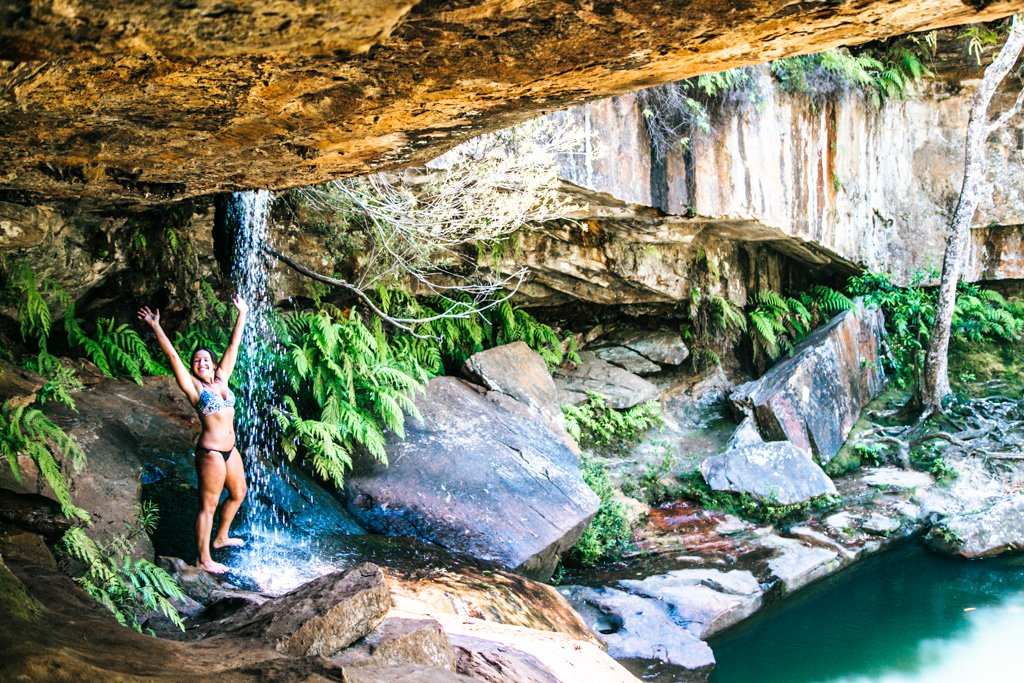 Upper Gledhill Falls.
A couple years ago, I invested in the Wild Swimming Sydney book and it has since become my summer bible. It details out hundreds of gorgeous swimming spots in nature within 3 hours of the city. A few favorites:
Pin it!