Hello my people! Is anyone else amazed that it's now 2019?
This is actually my favorite time of year, early January: you have a year full of endless possibilities ahead, AND a few months of glorious summer weather in your immediate future (if you're in Sydney, at any rate!).
Looking back at the last 2 months of 2018, I dove a little deeper into the personal development side of things – which I don't talk about all too much on this travel blog, but does affect how I show up for you here. I feel like I'm vibing a bit higher these days and I'm feeling really good about what's to come!
In more concrete news, November kicked off with the continuation of our Outback NSW Sydney to Broken Hill road trip and December concluded with the (late) arrival of summer. I am SO eager to get back into my summer beach routine. Gimme hot sunny days errday, weather gods – I'm here for it!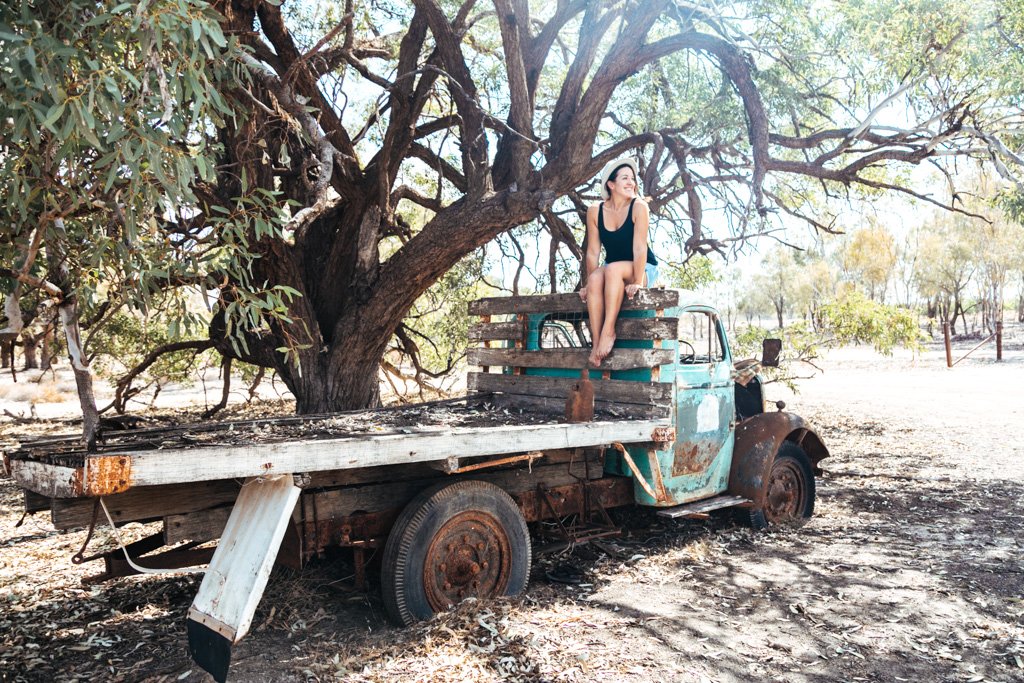 Adventures & Travels:
Broken Hill
I didn't expect much of our 2 days in Broken Hill, which made it all the more exciting when we discovered just how strong a punch this ol' Outback town packs.
We hung out at The Silly Goat cafe ODing on their drool-worthy coffee, popped into various shops and galleries on Argent Street, took side trips to a pseudo-ghost town and an outdoor sculpture park, and rounded out our days with sunset drinks at the Broken Hill Outback Resort. I enjoyed the hell out of Broken Hill and would definitely return for another visit someday!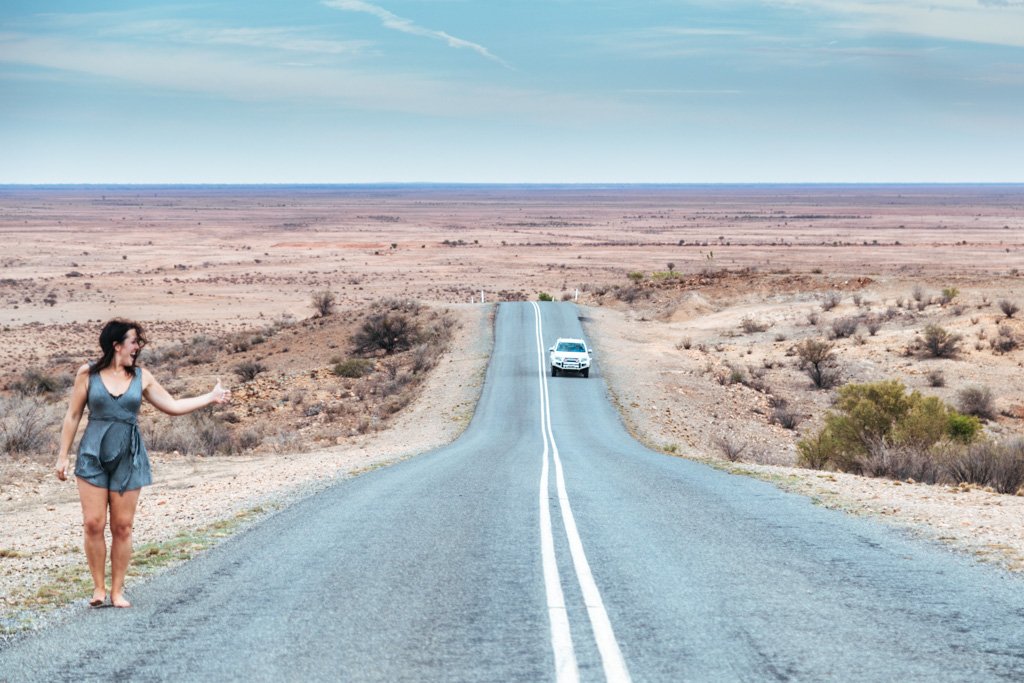 Love this shot Marijs took of me!
Mungo National Park
On the other hand, Mungo was a place I'd been dying to explore for ages (and, if I'm honest, the main reason why I agreed to do this road trip). I SO wish we'd had more than 24 hours here, but we made the most of our time, I think.
The highlight was without a doubt the sunset tour we did of the Walls of China, the most beautiful spot in the whole park. It would have been enough just to take in the grounds at golden hour, but we were hit with one of the most spectacular sunsets I've ever witnessed.
And THEN, we woke early the next morning to a banger sunrise surrounding our campsite. Ugh, swoon!
The Gathering
I hate on Facebook (and all social media, for that matter) like it's my job, but man – I have to admit that these platforms have brought some pretty epic people and opportunities into my life.
Most recently, I saw a post advertising a free biweekly potluck event called The Gathering. It's essentially an alcohol-free vegan potluck picnic with meditation and deep conversation (there's a ''Conversation Menu' with sample questions provided). I find most any social gathering intimidating as an extreme introvert, but for personal growth and fulfillment purposes I feel like it's a good idea to put myself in more social situations.
But wow, this one is… different. I actually feel like I belong, and like people are listening to what I say, vs. how I feel at most party or bar settings where I'm typically nursing one drink that I don't even really want while everyone else gets progressively more inebriated and distracted from reality.
I kinda feel like these are my peeps, ya know? Definitely looking forward to attending more of these gatherings next year!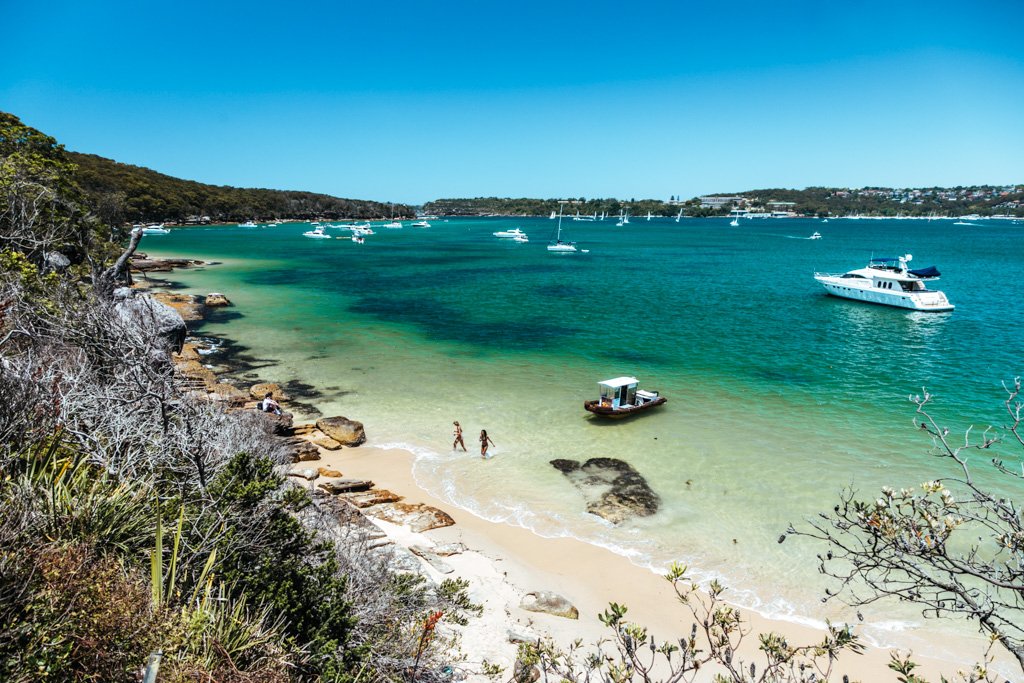 Spit to Manly, so glorious.
Spit to Manly walk
Summer in Australia officially kicks off on December 1 (it kills me that we don't go by the solstice date, but alas). I've been waiting for summer ALL YEAR LONG damn it, so naturally I celebrated Day 1 with one of Sydney's best coastal walks, the Spit to Manly walk. I swear it never gets old.

Macmasters Beach.
Day Trip to the Central Coast
And on the second day of summer, my flatmate and I rented a car and drive up to the Central Coast for the day. It was an abnormally hot and windy day – the kind of weather that feels like you're in an oven. So not super great. I was in and out of the water constantly to cool off, but let me tell you – the surf conditions were such that it definitely wasn't a day for a leisurely swim.
I got pummeled by the waves big time – which interestingly didn't bother me. I always emerge laughing, and grateful that my parents made sure I was a strong swimmer at a very early age. I never realized how not-normal that was until I grew up and started meeting people who were scared of waves – or didn't know how to swim at all.
For the record, I'm not sure what the fuss is over Avoca Beach – I was pretty underwhelmed by it. Terrigal I liked, but it was a bit too crowded and hot for me to fully enjoy our time there. We actually ended up a bit south at MacMasters Beach which was beauuuuutiful and quiet.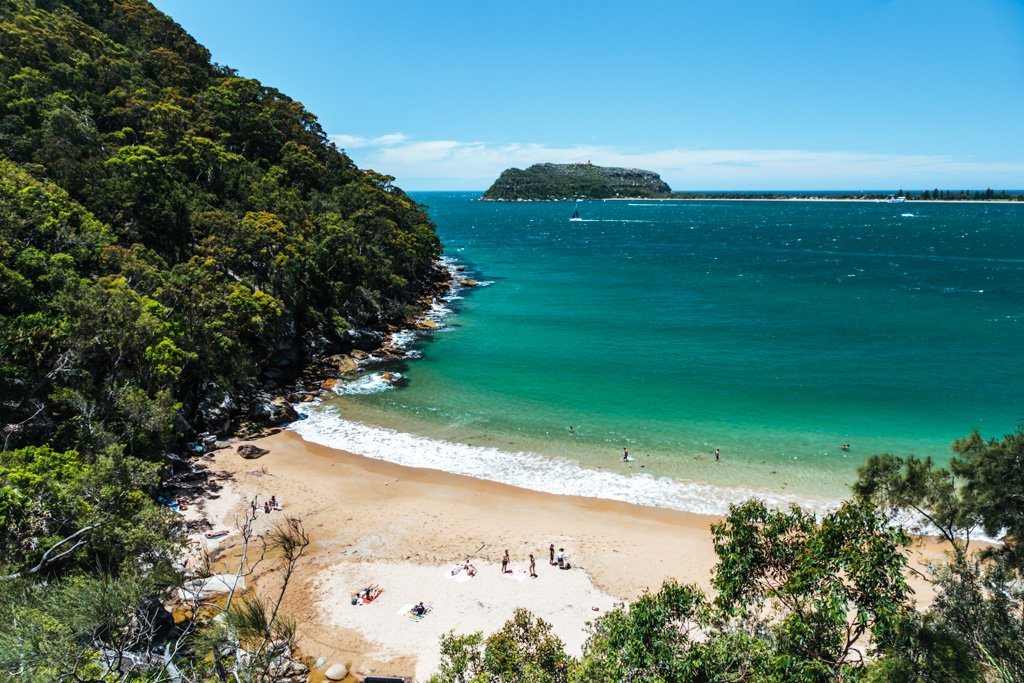 Resolute Beach in Ku-ring-gai Chase NP.
Hiking to Resolute Beach
I finally corralled some friends into doing the loop hike to Resolute Beach and West Head Lookout in Ku-ring-gai Chase National Park (just north of Sydney) and it was everything I dreamed it would be, complete with funny photo shoots and acro-yoga on the beach.
And wow, the beaches up here are stunning and not at all crowded. And the views across Pittwater and towards Palm Beach are diviiiiiine.
A Rained-Out Birthday Camping Trip
Sydney weather, you're KILLING me! I feel like in my head, Sydney is the land of endless summer and surf and sunny days, but now that I think about it – this city gets an extraordinary number of rainy days. Maybe the stellar weather days cancel out the crappy ones for me and that's why my love for Sydney persists… but yeah, reality check: it DOES rain here.
And sometimes, when it rains, it REALLY rains. My friends had booked out an entire campground for a birthday gathering nearly two months in advance, and when the birthday weekend rolled around there was a severe weather warning. It just didn't make sense to camp somewhere remote with no facilities or shelter from the rain, especially with a big group of people.
So instead, we all just gathered on one of the days to celebrate at the birthday girls' apartment in Maroubra. We made trips to the beach in the drizzle and hung out indoors in-between. 'twas fun despite the change of plans.
Christmas in Australia
It was another year celebrating Christmas in the southern hemisphere, where summer's in full swing and it feels absolutely nothing like the festive holiday season I grew up with. Christmas in Australia is a much more laidback affair, and typically includes generous amounts of beach time – I swear I've never seen Bondi Beach as crowded as it was on Christmas morning!
Most of my Sydney friends are Europeans who traditionally celebrate Christmas on Christmas Eve rather than day, so like last year we had a group dinner the day before I'm accustomed to celebrating the holiday. Marijs invited a few of us over to her house (which has a patio with a view of Maroubra Beach!) and we cooked up a seafood feast (news flash, apparently I like ceviche!). As per usual, I force fed my friends mulled wine while it was 80 degrees out and they politely took a few sips to appease me.
I spent Christmas Day at the beach with thousands of other revellers, and the evening at a special Christmas edition of The Gathering. It was about as ideal of a day as I could have dreamed up, so I'd deem Christmas 2018 a solid success.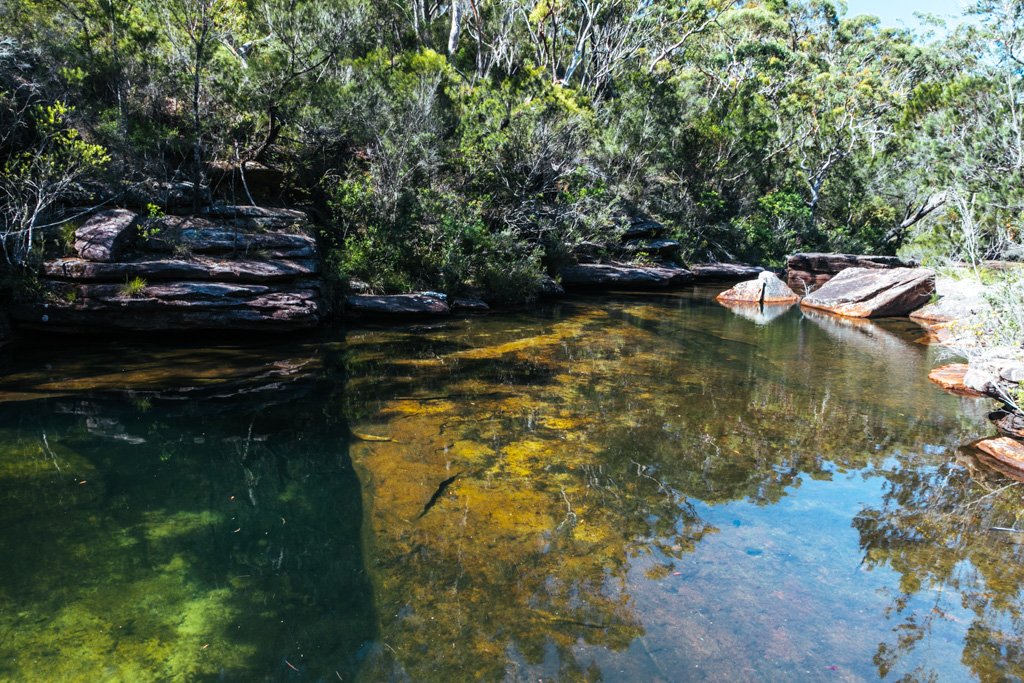 Royal NP Swimming Holes
Summer is not only beach season, but also swimming hole season! And man are there loads of 'em around Sydney, especially in Royal National Park. Marijs and I headed out here one day in search of South West Arms Pool and found it, along with some other gems.
New Years Eve
Oh my GOD did we outdo ourselves this New Years. I thought I'd had the best view of the Sydney NYE fireworks 4 years ago when I booked a ticket to a fancy party in the botanic garden, but I reckon I may have been mistaken. Cause this year? Well, this year I found myself on the other side of the bridge, on the rooftop of the Blues Point Tower, which is literally right on Sydney Harbour and directly in front of the fireworks display (not to mention right near the other fireworks barges further into the harbour, which I didn't even know were a thing until I saw them here).
It was absolutely magical. I may have cried a little… I mean how is this even my life?!
I'm oh-so-grateful for my friend Viktoria for pulling this fantastic evening together for us. Her partner's friend lives in the building and had 20 tickets to give away to friends for New Years, so she snagged some for us at $10 a piece. We all hung out outside in our group's designated spot in the hours leading up to the fireworks show, BBQing and drinking ('cept for me, I didn't drink any alcohol), and later snuck into a Hawaiian party on the 12th floor.
Man, what a way to end the year.
Top 3 Instagram Posts:
Blog Posts:
Here are the posts I wrote in November & December:
FF Monthly Recap: Sept & Oct 2018
10 Things Not To Miss In Broken Hill
The Best Camera Bags For Travel
Mungo National Park: Like Mars on Earth
The Ultimate Packing List For Beach Bums
The Best Cafes in Bondi For Working
White Cliffs: Underground Living in Outback NSW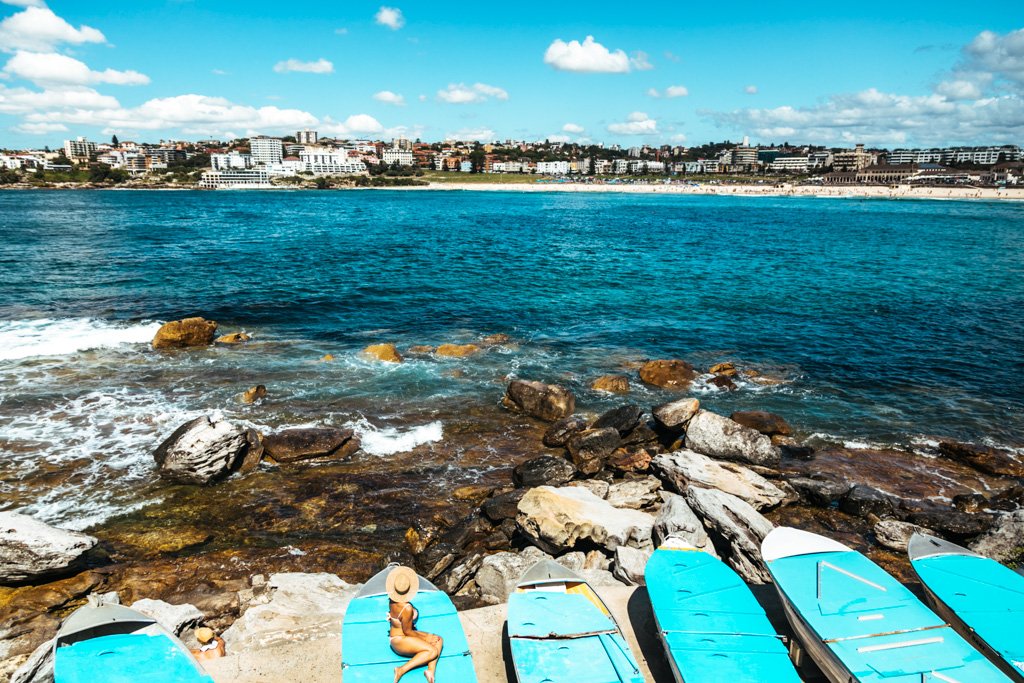 Bondi Beach.
Reads:
Ten Women
– Marcela Serrano
I probably wouldn't have ever picked up this book if it weren't available for free on Amazon, but I'm glad I gave it a read. Each chapter tells the story of a different woman, all from Chile. I found myself so invested in a few of them that I wished the book revisited the women later on in the book rather than only in their one chapter.
Behind Closed Doors
– BA Paris
This was the book that helped me get my reading groove back! I devoured it over two days at the beach (to be honest, I probably could have finished it in a day had I spent more time at the beach at once, but alas). A perfect marriage gone very, very wrong – a psychological thriller – what more do I need?
Coming up in January & February:
EAT SLEEP BEACH REPEAT.
But seriously, I always say there's nowhere I'd rather be during summer than Sydney, so I try not to plan much travel during these months. I just want to enjoy the hot sunny weather while we have it here!
I will say, though, that I'm starting to get itchy feet – so don't be surprised to see some big things poppin' later next year! ;)