If there's one kind of packing list I can fashion with any sort of authority, it's one highlighting what to pack for the beach.
I mean, I live in Bondi Beach – hell, I moved to Australia in the first place because of the beaches here. My days literally revolve around the beach and I will schedule my work hours around my beach time. And not surprisingly, all my top bucket list destinations are tropical islands.
Basically what I'm trying to say is that I'm unabashedly a beach bum. I log more time on the beach than is probably normal or socially acceptable and I just don't care because it brings me so much joy.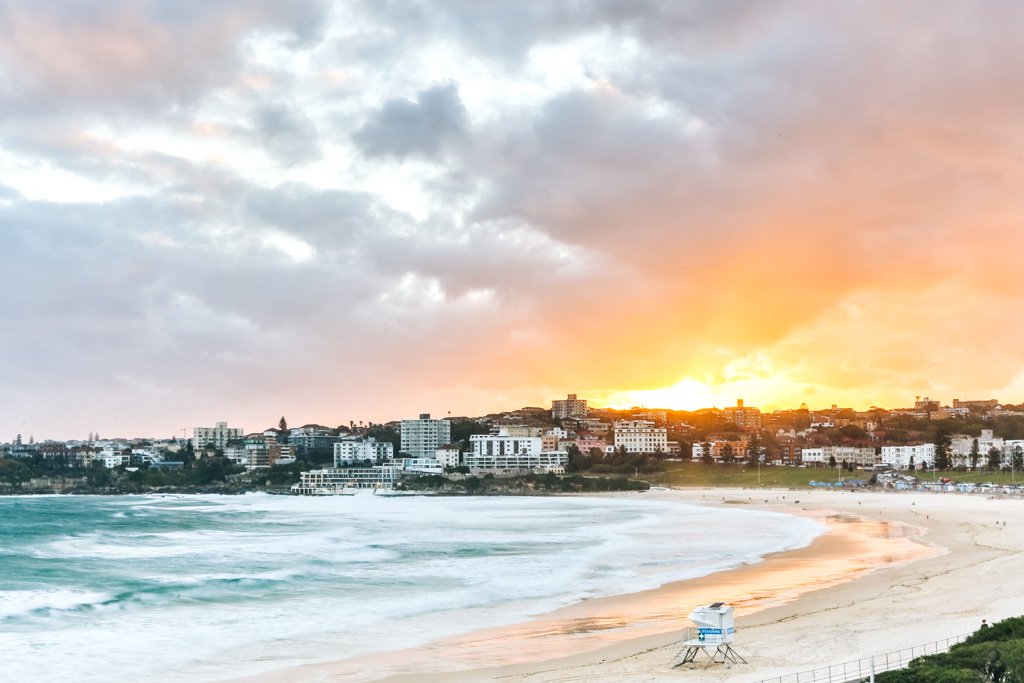 Since the beach is such a big part of my life, I've been gradually upgrading all of the items I tend to hit the sand with. The way I see it, it's worth investing in items that I'm going to use so often, 1 – because they will last longer (which means I'm not generating waste by constantly throwing out old, cheap items when they break or wear out and replacing them), and 2 – because they will actually get a ton of use, and will add to my enjoyment of my beach time.
All that said, I wanted to share with you what's currently in my beach bag. It looks a bit different from what it was last year when I wrote this post, particularly in that most of the items are from Australian brands as that's what's most accessible to me here in Sydney.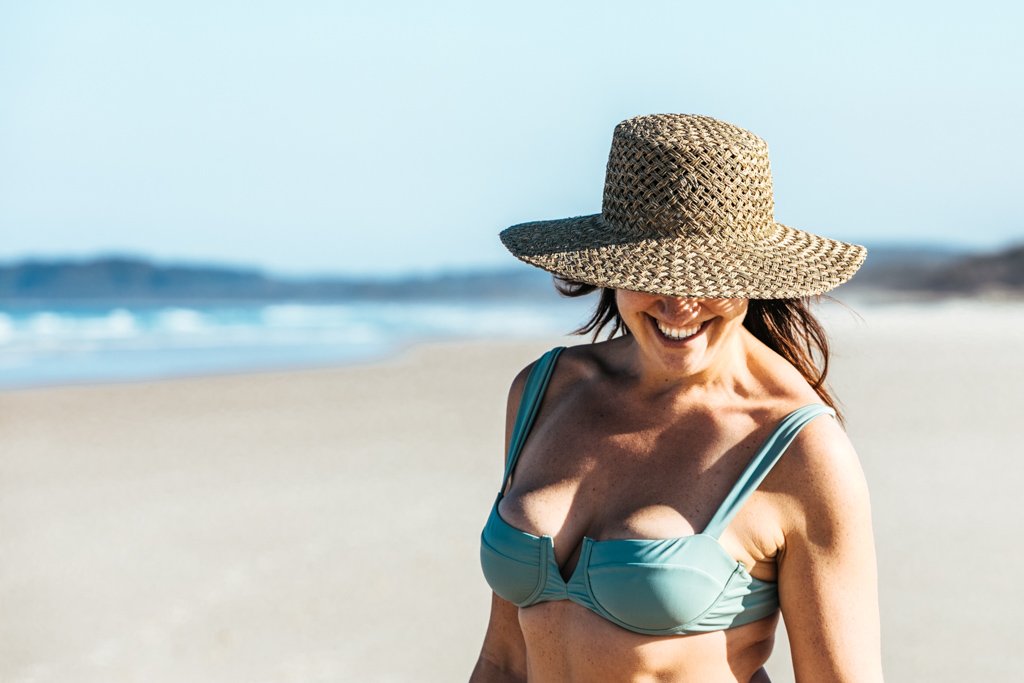 The Lack of Color Sunnydip hat + Monday Swimwear Clovelly top. Photo by Marijs.
Beach Hats
I rotate between a few different hats, depending on my mood and the weather:
I adore this Sunnydip hat from Lack of Color. Its wide brim is ideal for keeping the sun off my face (necessary for this Rosacea-plagued gal), and since it's made of sea grass it's quite bendy and super comfortable. Plus, the little holes in the hat yield dotted shadows on my face, which makes for cool photos sometimes. Lack of Color also has an array of Boater hats with varying brim widths, if you prefer straw over sea grass.
I also have a Harvey Amber straw hat from Will and Bear, but sadly it's a little too tight for my big head and only comes in one size. For that reason, I only wear this hat when there's no wind, and when I don't plan on keeping it on for too long. This hat would be perfect for anyone with a small-to-medium sized head, though!
Lastly, I nearly always have my trademark Yankee cap in my beach bag with me even if I'm wearing one of my other hats. I find it better for when I'm laying on my back and reading, as the brim is only on the front rather than also around the back of my head. I've been rocking a Yankee cap in sunny weather for well over 10 years now, and every year or two I order a new one off Amazon to replace my old, sweat-stained hat (inevitable with all the hikes I wear it on).
CLICK TO BUY THE SUNNYDIP HAT BY LACK OF COLOR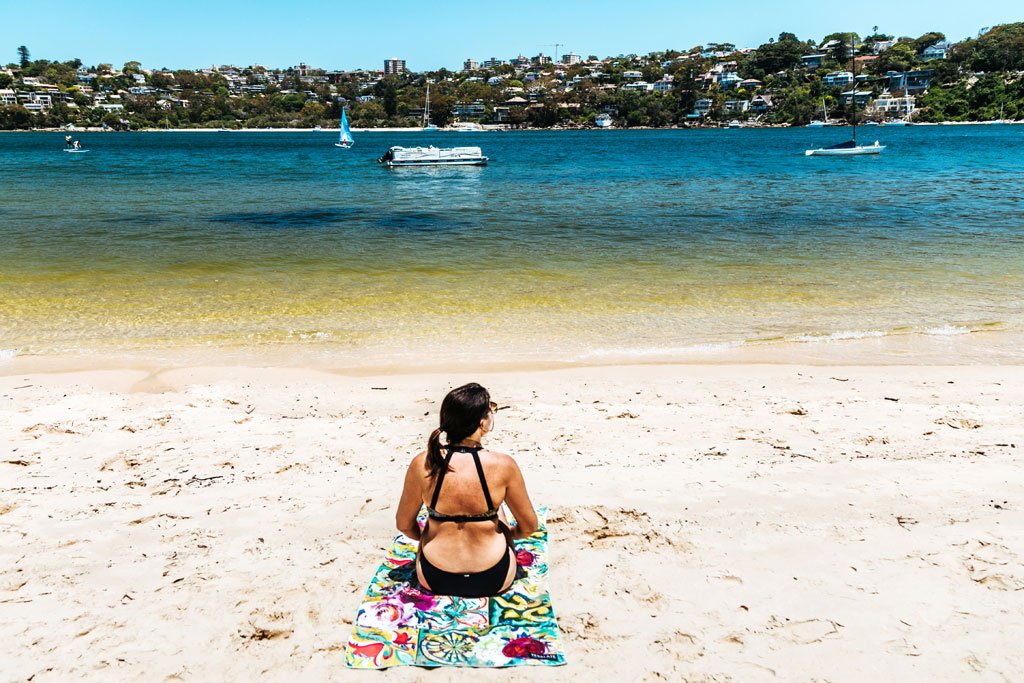 The 'To Tuscany' Tesalate towel.
Beach Towel
I was recently gifted with a Tesalate towel which I'd been eyeing for the past year or so, intrigued by its claim of being "sand-free". And oh my goodness, you guys – this is THE beach towel you need in your life. It's lightweight, dries quickly, and doesn't have sand sticking to it. What more could you want in a beach towel?
If you're me, you might also want it to be colorful – if so, Tesalate's got dozens of gorgeous designs to choose from, with new ones being released each season.
Though Tesalate was founded in Sydney and is Australia-based, they offer free international shipping as well as 10% off your first order – so it's affordable no matter where you are in the world.
CLICK TO BUY THE TESALATE TOWEL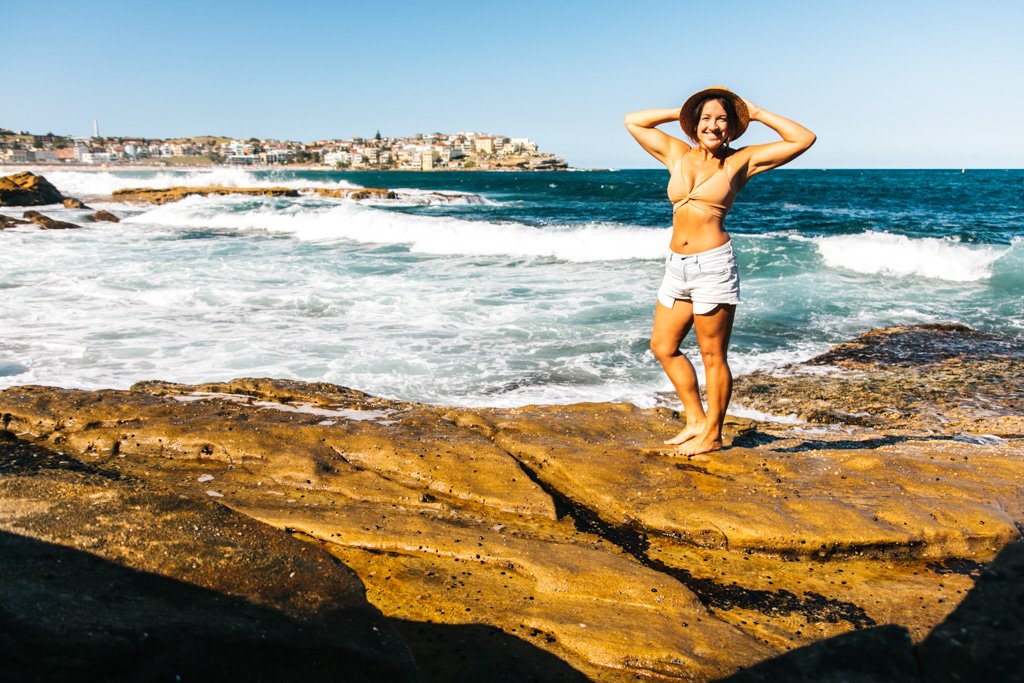 The St. Barths top from Monday Swimwear + Harvey Amber hat from Will & Bear.
Swimsuits
I am downright obsessed with Monday Swimwear, which is based in the US but offers free shipping to the UK and EU (really hoping they do this for Australia soon as well, especially since one of their founders is from Sydney!).
First of all, I applaud their body positivity: from their abolishment of XL/XXL sizes (they call 'em V and VV – voluptuous and very voluptuous) to their inclusion of sizes that fit up to a typical US18, to their designs that fit and flatter those of us that are curvier. I'm a 34D and it's often frustrating shopping for bikini tops that offer enough coverage and support. Monday Swimwear has made it so easy for me that I rarely look for bikinis anywhere else now!
Monday has some top and bottom styles that actually allow you to adjust the amount of coverage, and they also have a couple of wire tops if you need the support. My favorites are the Clovelly top and St. Barths top, and the Capri bottom and Byron bottom. I usually order a medium top and large bottom (I prefer less coverage up top, so I order a size down from what they recommend for my top measurements).
Additionally, their swimsuits are flattering, simple, made of buttery soft material, and come in beautiful colors. They're a bit on the pricier side though, so what I like to do is hold out for sales: they usually do 30% off around Black Friday, and then at the end of winter/summer season they heavily discount swimsuits in the old colors by as much as 60%.
CLICK TO BUY A SWIMSUIT FROM MONDAY SWIMWEAR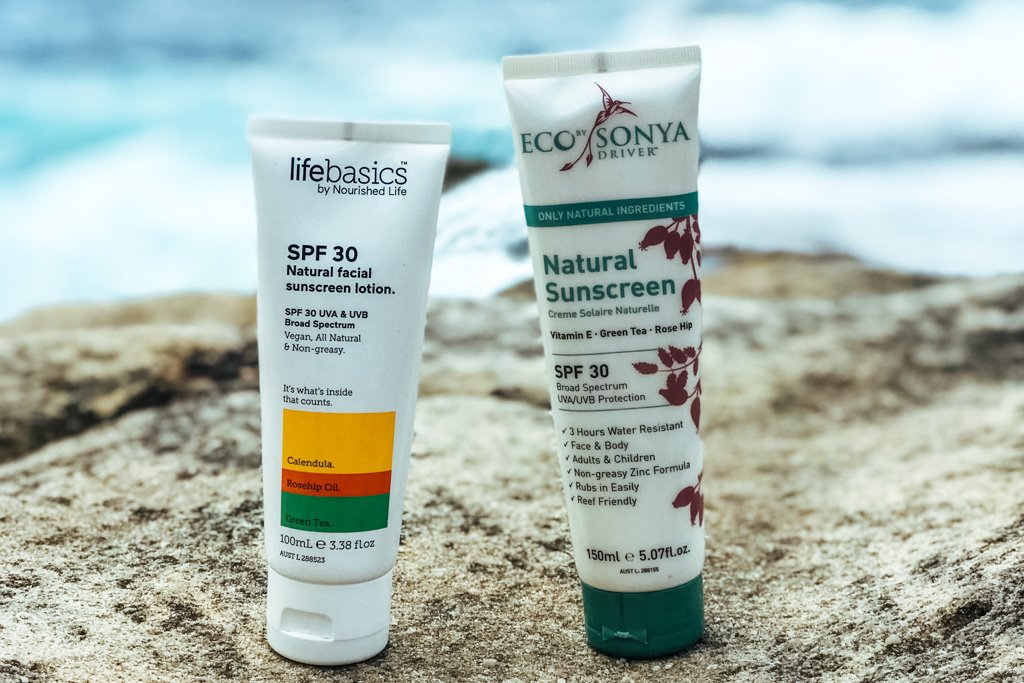 Sunscreen
Last year I said that I wanted to start wearing more natural sunscreen: that is, sunscreen that's free of damaging ingredients that you really don't want your skin, sea life, or the reef to absorb. I'm happy to report than I'm kicking off the 2018-19 beach season in Australia making good on this pledge to my more eco-conscious with my sunscreen choices.
I found an Aussie website called Nourished Life which sells all sorts of natural sunscreens, makeup, and skin care products. So far I'm loving the Life Basics SPF30 All Natural Sunscreen for my face, though it's got a bit of a weird smell that lingers. I'm also using the Eco Tan Natural SPF30 Sunscreen for my body, whose smell I love but whose consistency I don't (it's quite liquid-y… not sure if it melts a bit in the heat?).
Both of these sunscreens are non-greasy, don't clog pores, are zinc-based, and contain green tea and rose hip oil. And I feel really good about jumping into the water now without any guilt over potentially contributing to coral bleaching.
Nourished Life does ship internationally, but if you're located in the US and prefer to avoid extra costs for tax/shipping, try Sun Bum's mineral sunscreen or one of the other brands mentioned on this list.
CLICK TO BUY SUN BUM MINERAL SUNSCREEN OR NOURISHED LIFE NATURAL SUNSCREEN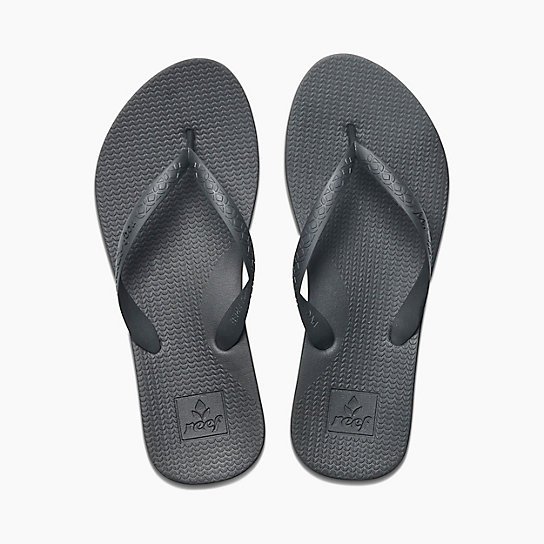 Sandals
A pair of casual black flip flops has been a solid staple in my summer wardrobe for at least a decade now, and I wouldn't consider wearing anything else on my feet while walking to the beach.
I've been a longtime fan of Havaianas and typically buy a new pair of their black top sandals every 6-12 months (basically whenever I wear them to the ground). Conveniently enough, a few months ago I was standing right outside of a shopping centre when my last pair of Havaianas broke on me. The closest shoe store didn't carry Havaianas sandals, so I bought a similar pair of black Reef Escape Lux flip flops instead.
Honestly, I'm not sure which brand I prefer – their sandals are so similar and comfortable and I recommend them both. Havaianas offer more color and style options but hurt my feet if I walk in them for too long, while Reef offer a tiny bit of arch support and are better for walking, but make a much louder flip-flopping sound.
ORDER THE HAVAIANAS TOP SANDAL OR REEF ESCAPE LUX SANDAL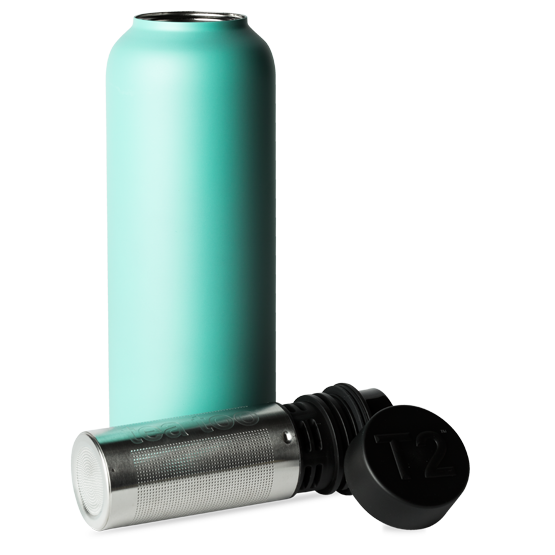 Water Bottle
A friend gifted me with a T2 Stainless Steel Flask, which is mainly meant for infusing tea and keeping it hot and leak-free for 6 hours. I must admit I haven't actually used this for tea yet (y'all know I'm primarily a coffee drinker), but in a pinch I grabbed this bottle and filled it with cold water for a day at the beach when my normal water bottle started leaking.
Ever since this day, I've been a MASSIVE, massive fan of this T2 flask as my go-to gym and beach water bottle. Because not only does it excel at keeping hot water hot, but it ALSO keeps cold water cold – even when it's sitting directly in the sun! I'm still so thrown whenever I pick this bottle up and it feels super warm, only to take a sip and taste cold water. Amazing. Cannot recommend this bottle enough! You can even cut up some lemon or lime and throw it in the infuser to give your water some natural flavoring.
CLICK TO BUY THE T2 STAINLESS STEEL FLASK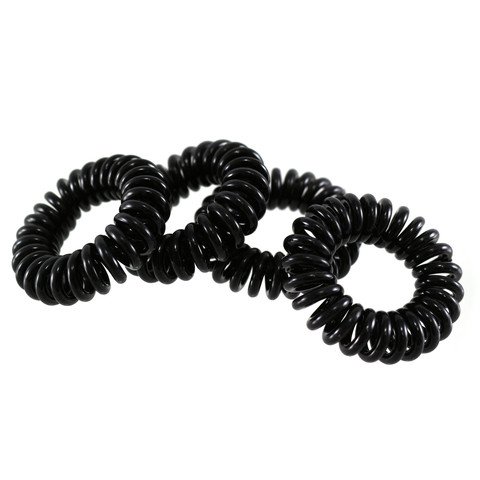 Hair Tie
Girls with long hair are probably familiar with the issue of having tangly hair at the beach. Between the salt water and the wind, it's oh-so-easy for hair to get tangled up in knots by the end of a beach day.
To combat this, I wear my hair in a braid so that it stays in one place. BUT, I recently noticed that lots of surfers, divers, and beach-goers are using spiral hair ties to tie their hair up. I love this idea because these spiral ties are snag-free and don't cause any kinks or breakage to your hair when you wear them. And you can wear one around your wrist to have in case you need it at the beach. Too easy!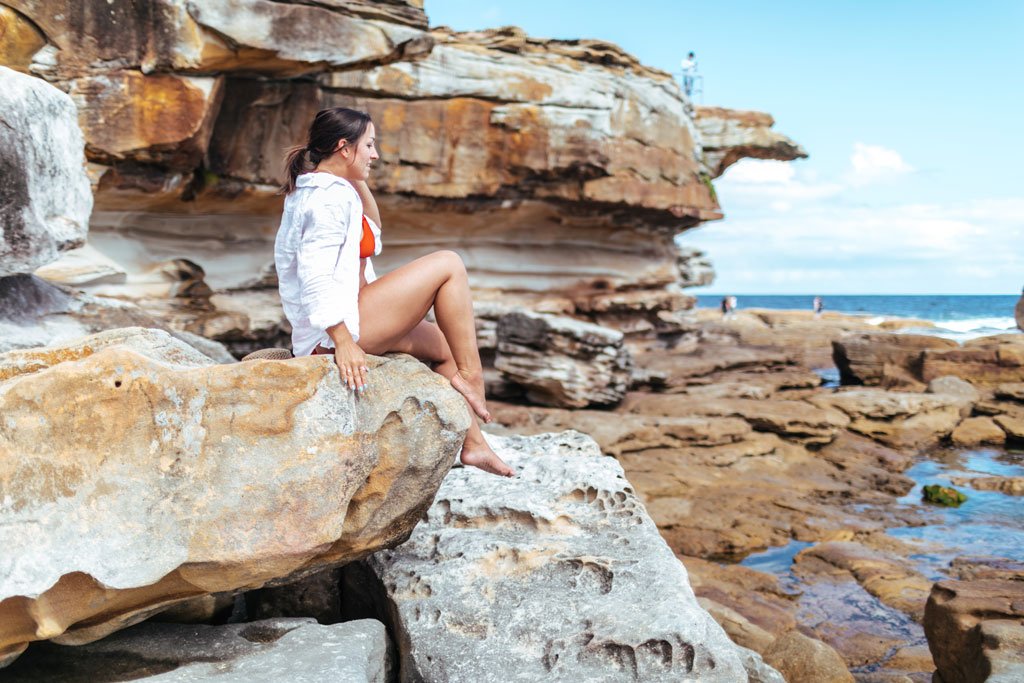 The Xander long sleeve linen shirt from Assembly Label.
Linen Shirt
I can't believe it took me this long to embrace the linen, but I can honestly say that having a long-sleeved linen shirt with me at the beach is a game changer.
I used to think that wearing a shirt like this would make me hotter and sweatier while laying out at the beach, but the truth is that linen is actually quite cooling. I find that I'm actually LESS hot with it on, as the sun isn't directly hitting my skin and heating me up. Who knew? (Answer: probably everyone but me… oops?).
Linen shirts provide sun protection and also shield you from the wind – they're just so dang versatile. So now, if I don't want too much sun on my upper body, all I have to do is throw on this shirt, or strategically use it to cover certain parts of me. Or if the wind picks up (as it so often does by late afternoon in Bondi), I can wear the shirt to keep warm. Or if I want to pop into a shop or cafe during or after my beach time, I can wear this oversized shirt to quickly cover myself up.
In an effort to invest in quality items rather than cheap ones that won't last, I spent a little more money on a Xander linen shirt from Assembly Label, which is an Australian brand. If I were still in the US, I'd have ordered the Linen Relaxed Shirt from trusty Everlane. Both shirts seem to be of similar quality, look, and price, so I'd buy from whichever is based in your country so that you don't have to deal with import tax and high shipping fees.
CLICK TO BUY THE XANDER LINEN SHIRT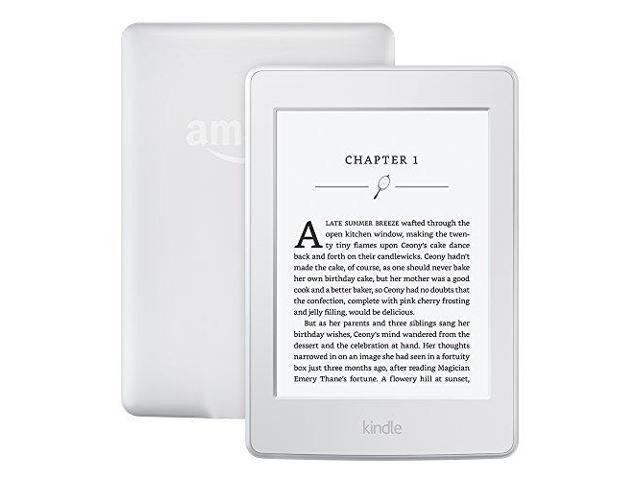 E-Reader
I'm still a big fan of the Kindle for reading books on the beach. As nice as it feels to hold (and smell!) an actual paperback book, I prefer to carry and travel with an e-reader instead to save on space/weight in my bag. Plus, there's no risk of getting sand stuck between the pages of your book while reading your Kindle on the beach.
I'm now on my third Kindle: my first Kindle was a Kindle E-reader and died because it got banged around a little too much in transit, my second one was a Kindle Voyage which mysteriously disappeared somewhere between NYC and California on my last trip to the US, and my third and current Kindle is the Kindle Paperwhite. I'd recommend the Paperwhite as the best value Kindle option.
CLICK TO BUY THE KINDLE PAPERWHITE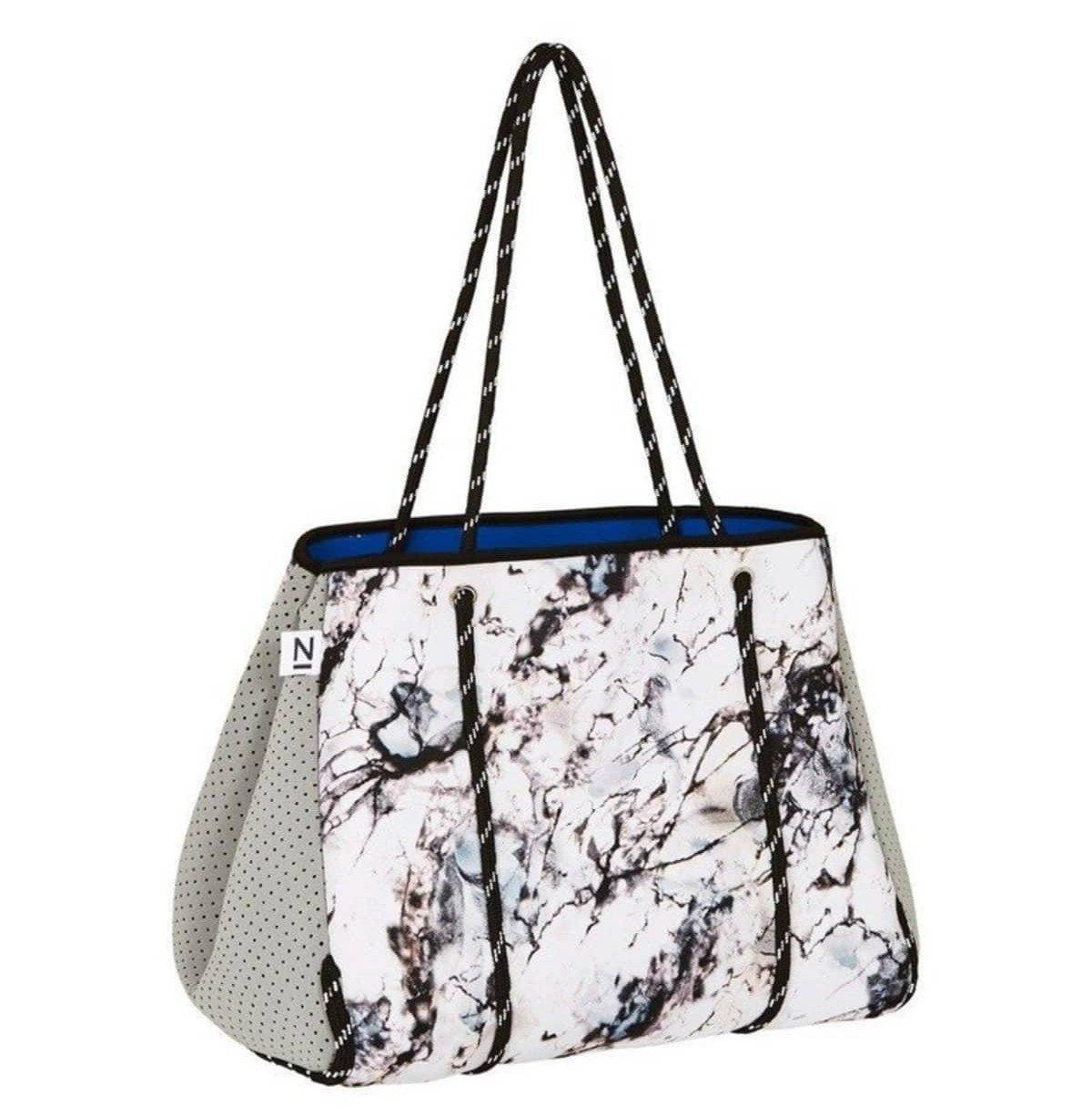 Beach Bag
I currently use the Neoprene Large Traveller Tote from Nimble Activewear, a company that's actually based in Bondi Beach where I live. It's funny because when these bags first came out, I saw so many girls toting them around the neighborhood and I thought they looked kind of tacky. And now here I am, loving on my own neoprene tote bag.
I love how it doubles as both a gym bag and a beach bag, and how you can use the snaps to make the bag a bit smaller and closed-off. It's very easy to shake the sand out of the bag after you leave the beach – and you can just throw it in the washing machine if you get it dirty (yep, have totally done this after spilling coffee in/on it and it worked a treat).
At some point, I'd love to add a woven bag to my collection as a more stylish beach bag option, but they're proving quite hard to find anywhere in Sydney. Something like the Lake Como Woven Bag from Monday Swimwear would work perfectly, I think. It's not an essential for me at the moment since I still love my Nimble neoprene bag, so for now it'll stay on my wish list. But if you prefer the look of the woven bag, this might be a better option for you.
CLICK TO BUY THE NIMBLE NEOPRENE TOTE

The Keep Cup.
Reusable Coffee Cup
On any given beach day, there's a very good chance I'll have a coffee in hand – whether I make some at home and bring it with me, or stop at a coffee shop en route to the beach. And that coffee will always be carried in a reusable cup because I hate hate HATE using disposable coffee cups and avoid doing so whenever possible. Did you know that most of these paper cups actually can't be recycled because they contain a little bit of plastic in them? It's just so wasteful!
I have a growing collection of reusable coffee cups because I've yet to find THE cup, and the ones I have all serve slightly different purposes. I love the Keep Cup and its cork grip, but don't love how it often leaks in my bag if I leave the slightest bit of coffee in it. I love the sleek sexy look of the SOL cup, but hate that it spills all over me if I'm walking with it filled with black coffee (oddly, flat whites / lattes seem not to leak out of it). I love how the Frank Green cup truly is leak-proof, but don't love how it feels having to press a button in order to drink from it. All of these reusable cups were created in Australia, by the way, which makes me very happy.
I'm still looking for a reusable cup that is both enjoyable to use, and won't leak when I carry it full of coffee or toss it in my beach bag after finishing it. Will gladly accept recommendations for such a unicorn cup if you have 'em!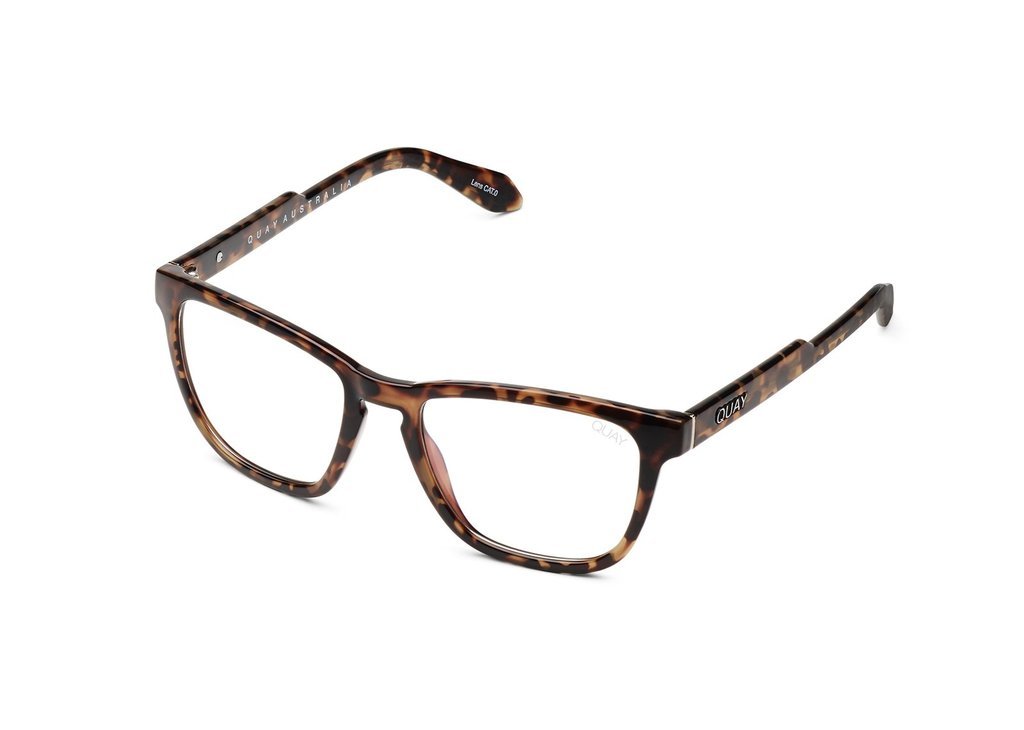 Sunglasses
I have always been a cheap sunglasses-wearing kind of girl, figuring that there's no point in paying more money for sunglasses that I'll inevitably end up scratching or breaking. But they never last me long – and after my last pair crapped out after a measly two months of use, I wondered if the more expensive sunnies actually lasted longer or perhaps were more scratch-proof.
I recently splurged on a pair of sunglasses from a Carolina Lemke kiosk in a nearby shopping centre (well, US$60 is hardly a splurge, but when you're used to spending <$20 on them it feels like it!) and so far am amazed at the difference in quality. Somehow they aren't scratched yet! I've only been wearing them for two months, so I'll have to report back on their longevity – but it's looking promising.
I don't feel like I know enough about sunglasses to make an authoritative recommendation, but Quay Australia is said to be a solid Aussie sunglasses brand – and they're super affordable to boot. I'll definitely aim to buy my next pair from them.
CLICK TO BUY SUNGLASSES FROM QUAY AUSTRALIA
Pin it!