I may no longer be a New Yorker, but after living there for 7 years I can confidently say I know how to "do New York". At least in the Frugal Frolicker style (i.e. on the cheap and involving precisely zero clubs). I've hosted many friends over the years and have given them all my best suggestions for things to do and restaurants to try here in NYC.
Then I realized – well this is just silly. Why am I typing up the same must-do list for friend after friend after friend when I could build it out and immortalize it on the interwebz for all to enjoy?
And so, voila: Here's my suggested New York itinerary for how to spend 5 days in New York!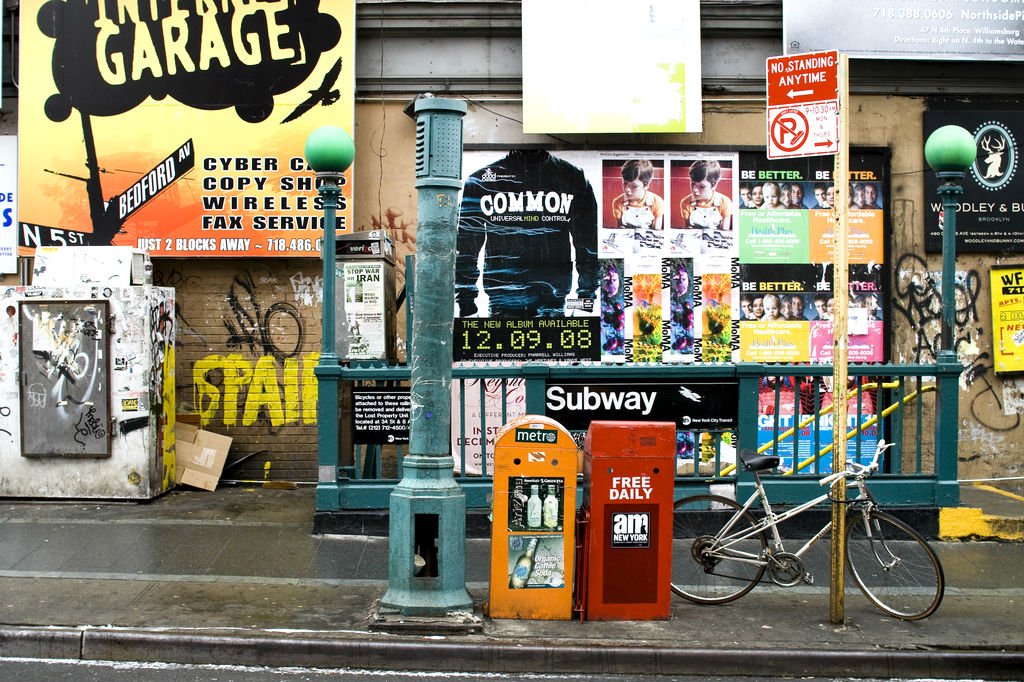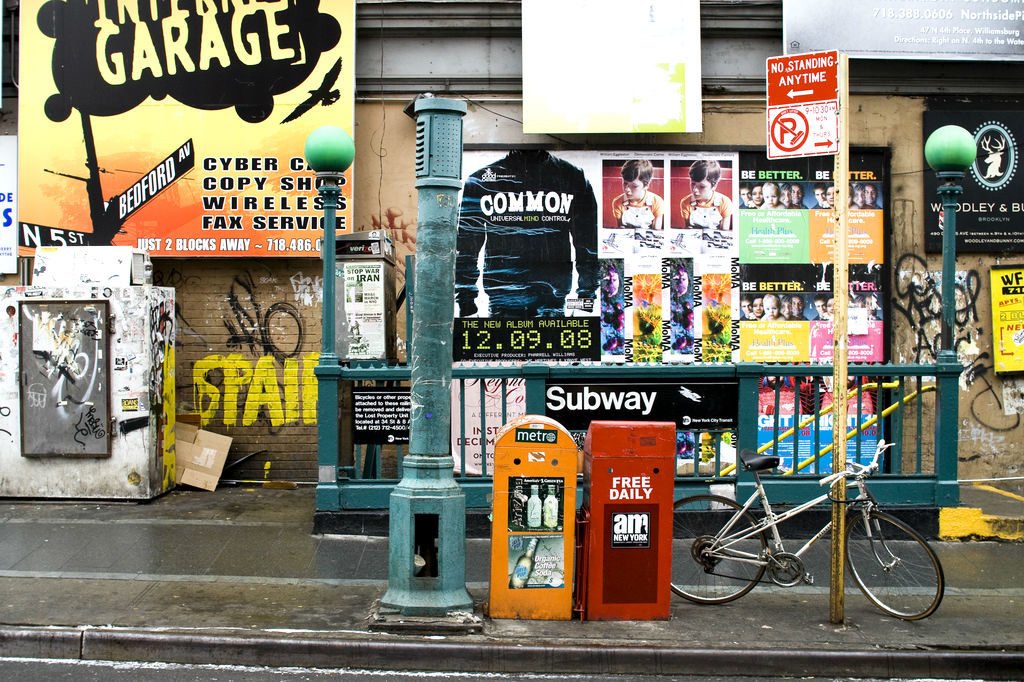 Day 1 – Uptown Tourist Sites
If it's your first time in NYC, you likely have tunnel vision for the most famous (and touristic) sights in New York. Why wait, when you could enjoy them on Day 1 of your 5 day New York itinerary?
First, head up to Central Park and spend the afternoon wandering around. The Mall, Bethesda Fountain, the Bow Bridge, and Sheep Meadow are landmarks worth checking out – and conveniently enough, they're all in the same general area.
For some peace and semi-quiet, head to the northern half of the park where there are walking trails and often empty hills to lay out on. It's a long walk from the park to any decent restaurant in the vicinity, so better to save yourself the time and money by bringing a picnic lunch with you to enjoy in the park when you need a break from all that walking.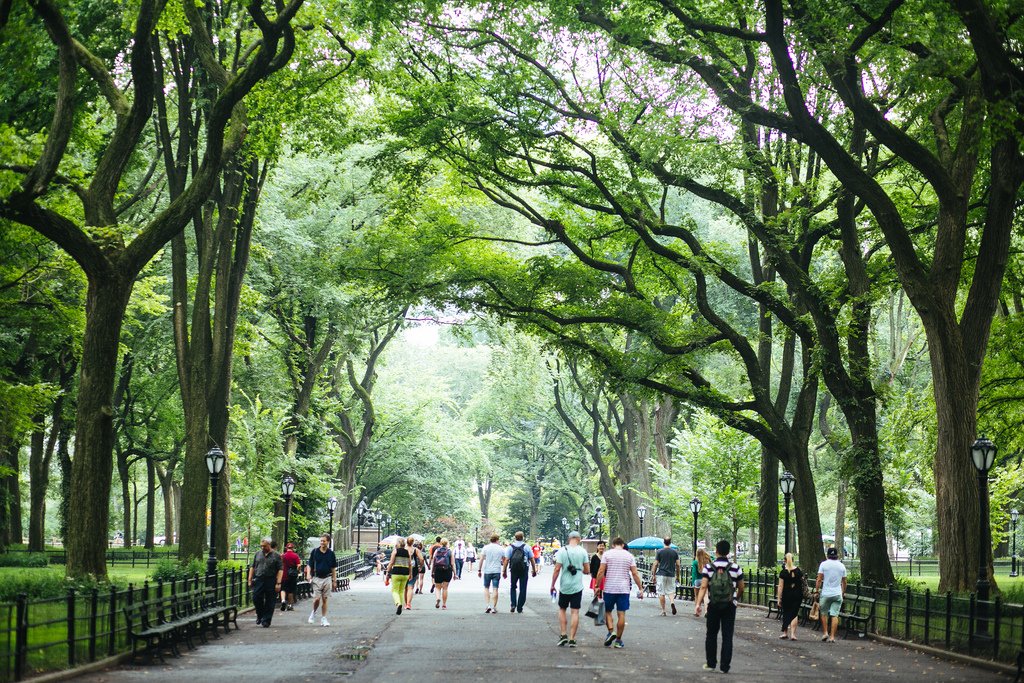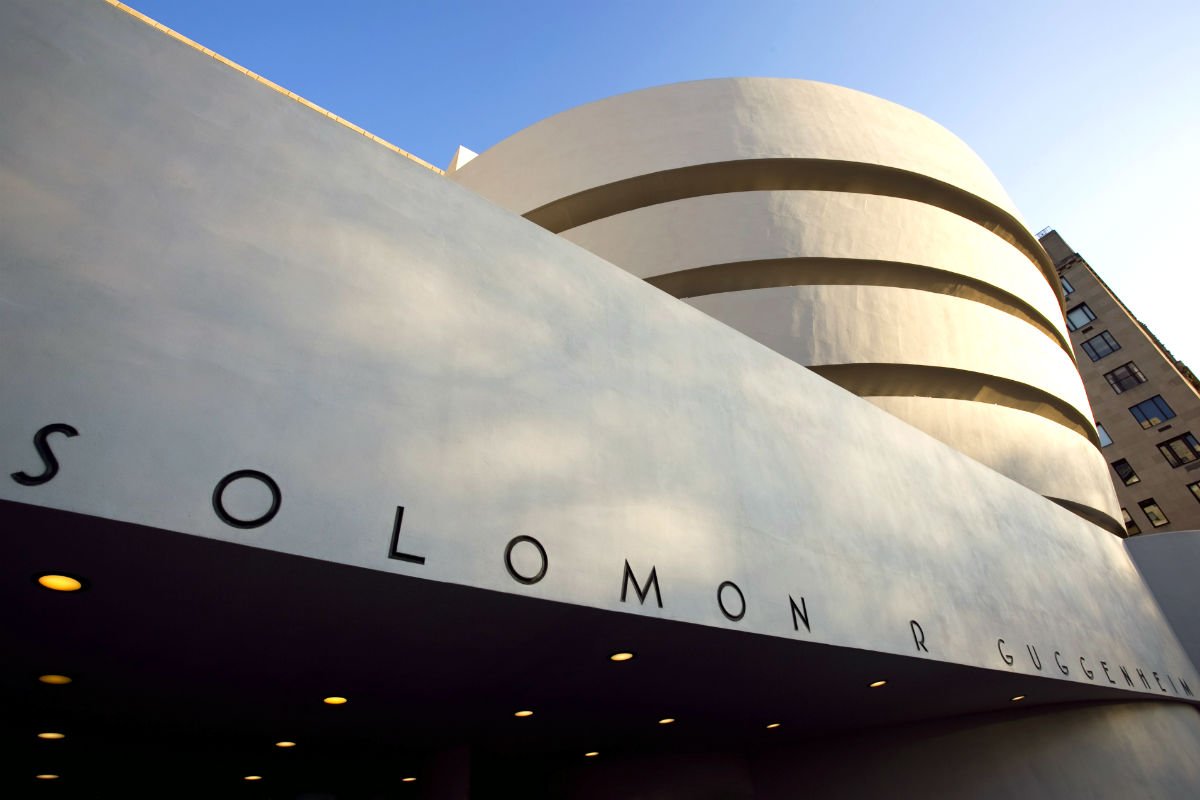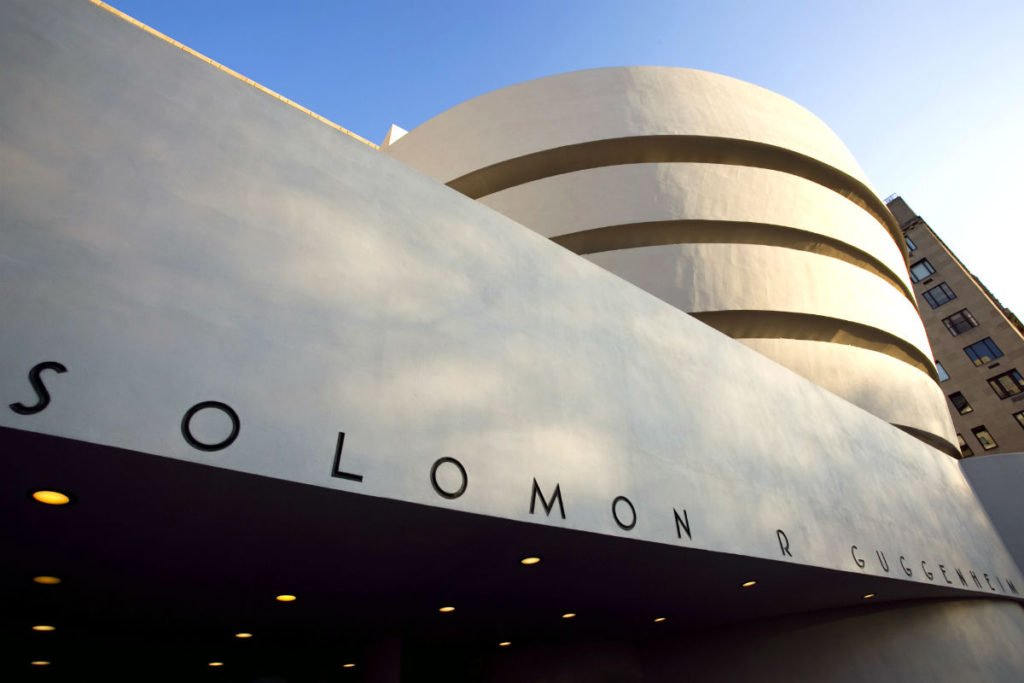 Next, head over to 5th Ave at 82nd St to visit the Met Museum (or alternatively: the Guggenheim, if you prefer modern art). The Met is so massive that you'll only see a fraction of it, so pick a section or two that interest you and aim to tackle just those. The museum has a suggested donation of $25 but you can pay however much (or little as) you like. If you visit sometime in the May-October range, you should definitely check out the rooftop bar – the view is fantastic!
By early evening, head to Midtown for an obligatory stop at Times Square. If you're not planning to see a Broadway show here, you could alternatively head to Top of the Rock and check out the views from the 70th floor, or to the Empire Hotel to enjoy cocktails with a view over the Lincoln Center (note: no sneakers or shorts allowed at this bar – dress nicely!).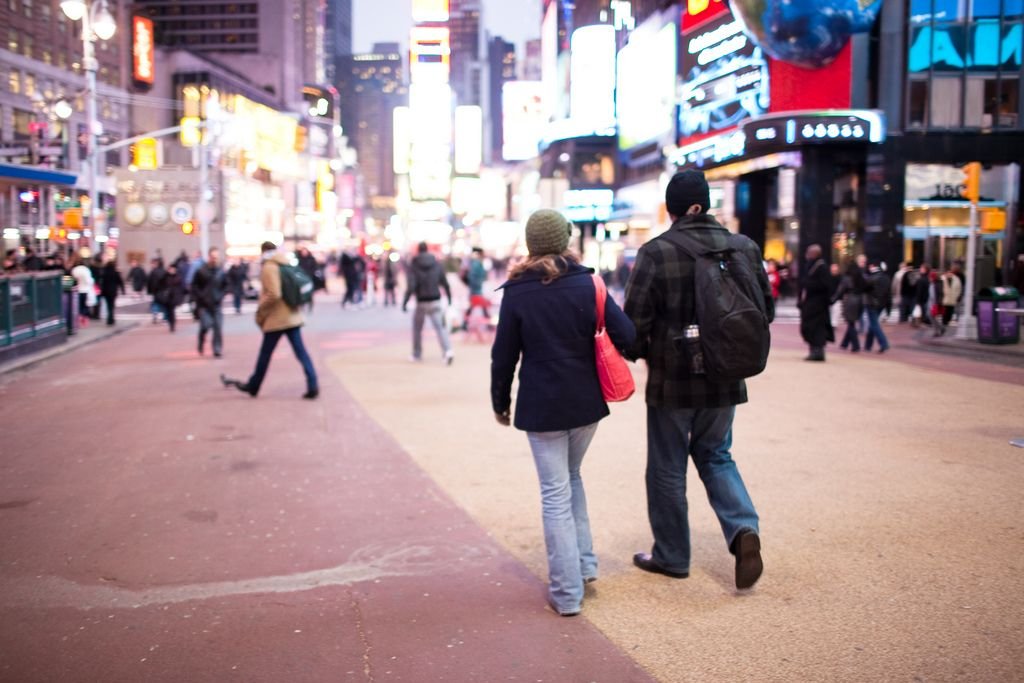 I don't recommend dinner in Midtown – it's overpriced and not so great. If you want to stay in this general area, head west towards 9th Ave where there are lots of low key, affordable ethnic eats. For something a little nicer (and pricier), head to the Upper West Side (between 60th & 80th Street).
Day 2 – Brooklyn Bridge to Dumbo
Start off the day with brunch at Clinton Street Baking Co. in the Lower East Side. On weekends you'll wait at least 2 hours for a table, but during the week you should get seated right away.
Clinton Street is famous for their pancakes, but you can't go wrong with anything on their menu. Their blueberry pancakes doused with warm maple butter would be my request for The Last Supper – that's how incredible they are. TRUST ME.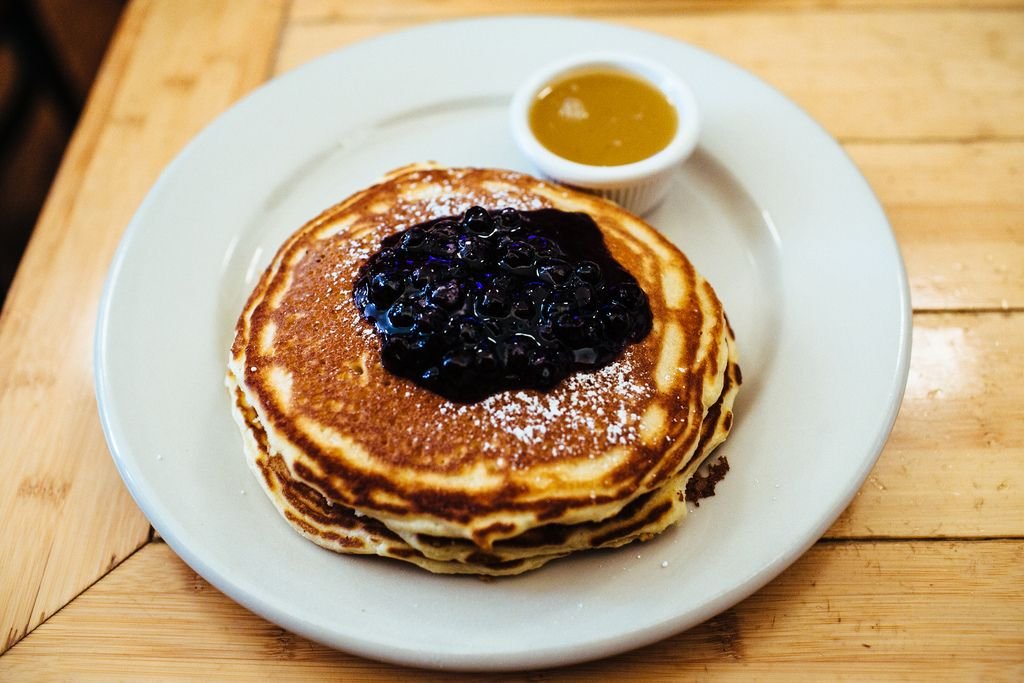 Next, walk off your brunch by heading downtown on foot to the Brooklyn Bridge. Take the scenic route along the East River – there's a nice new riverfront walkway where you pass beneath both the Manhattan and Brooklyn Bridges. The views are fantastic here!
Once you reach the Brooklyn Bridge, head back inland to the bridge entrance and begin your trek across it. Note that the Brooklyn Bridge is perpetually crowded, particularly the Manhattan half of it. I wouldn't recommend traversing it on a weekend!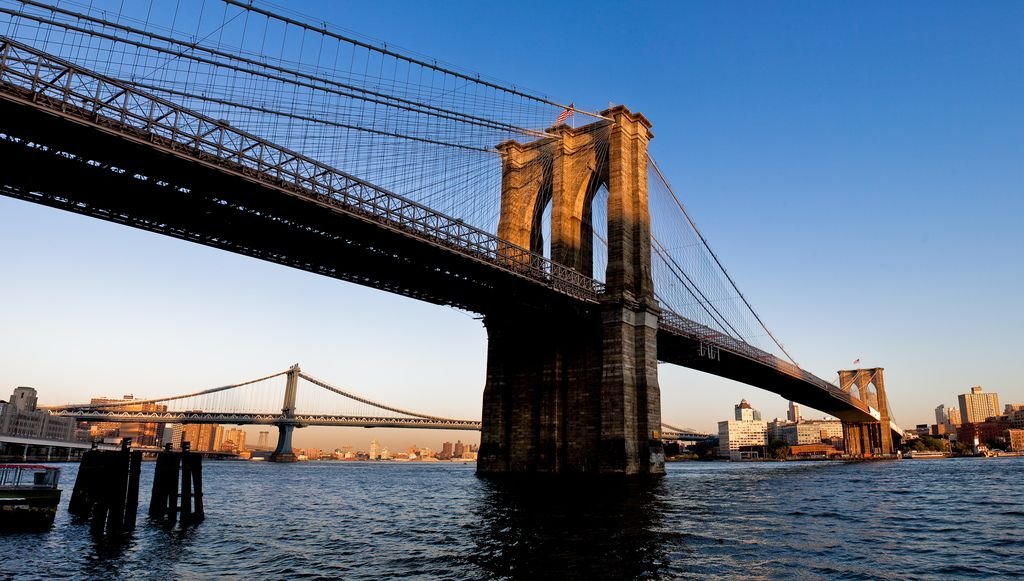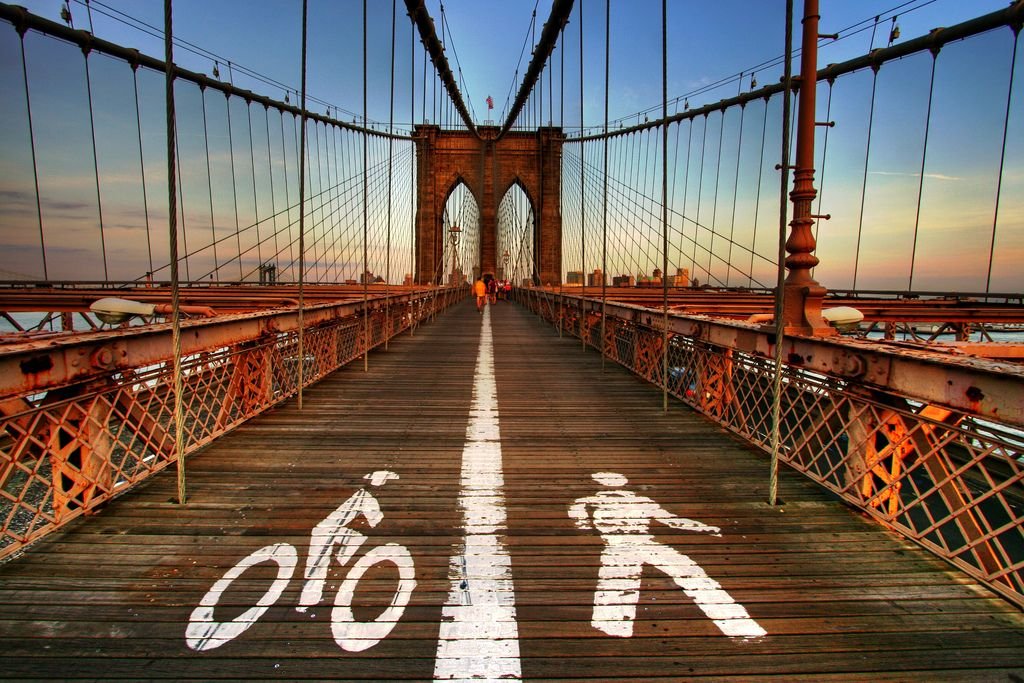 Upon entering Brooklyn and exiting the bridge, you could stroll around DUMBO (warehouses, street art, and grit), the waterfront at Brooklyn Bridge Park (glorious city views, lots of green space, and sporting piers), or Brooklyn Heights (beautiful brownstones in a residential area).
For dinner, you must hit up the famous Grimaldi's for pizza! Note that they do not sell slices, and there is often a wait to get in – it should be less of a wait on a weeknight, but regardless it will be worth it for some authentic New York pizza!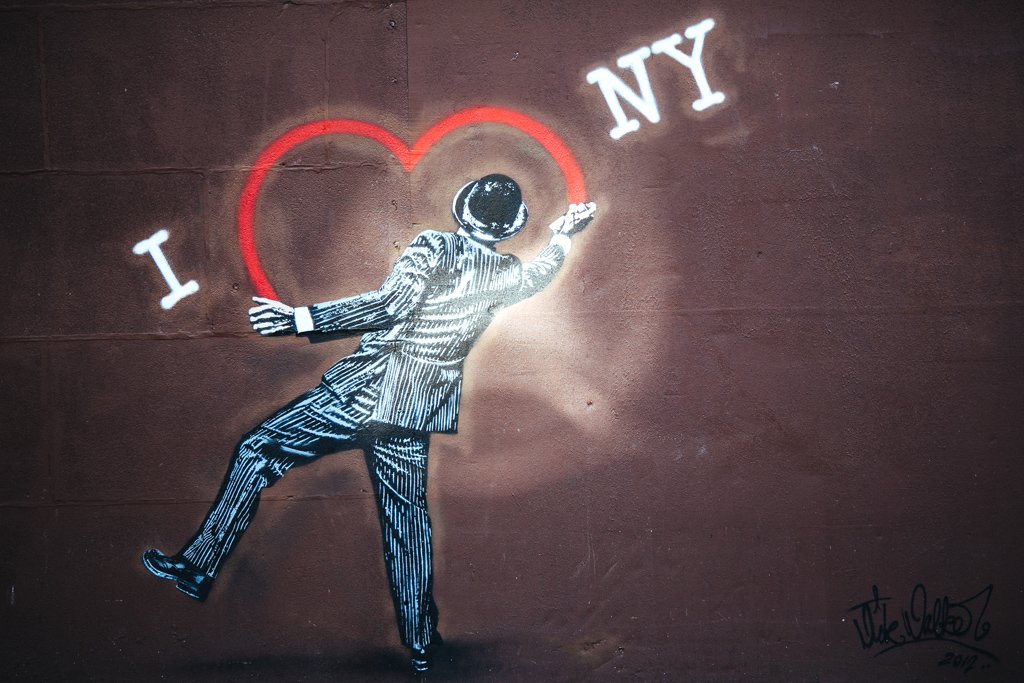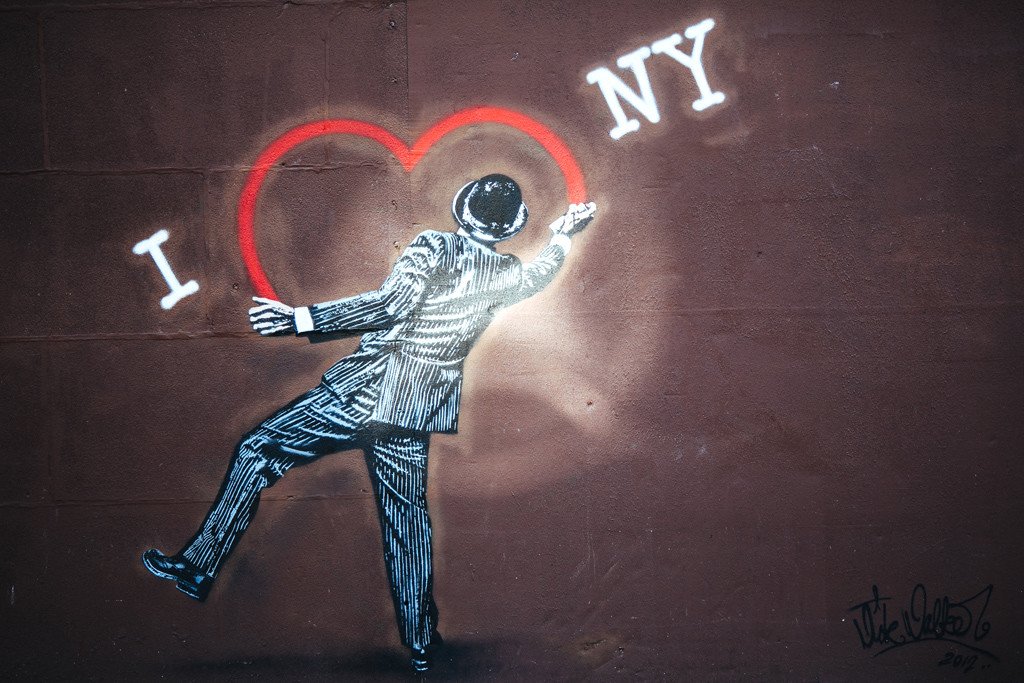 Day 3 – Williamsburg
If you want to witness hoards of hipsters out and about, head over to Williamsburg on a Saturday. This Brooklyn 'hood can be painfully sceney, but don't let that discourage you from exploring it! Begin your Saturday at Smorgasurg, an outdoor food market on the waterfront with a smattering of vendors – and be sure to arrive hungry!
Once you've eaten your way through it, pop into the nearby Artists & Fleas market or stroll down Bedford Ave to do some shopping. From boutiques to thrift stores to chains like J Crew that are slowly staking a claim on the neighborhood, Williamsburg's got your shopping needs covered at a less frenzied pace than Manhattan. One of my favorite shops of all time, worldwide, is Pema – I adore their stylish-yet-affordable dresses!
For a midday pick-me-up, grab some coffee at one of the many high quality coffee shops in Williamsburg. Blue Bottle's iced New Orleans brew and Toby's Estate's pour overs are some of the best coffee drinks around. Sip your coffee while wandering the streets for street art or hanging out at McCarren Park.
On the south side of Williamsburg you'll find the recently-opened Domino Park, a 6-acre green space near the old Domino Sugar Refinery. It's like a hybrid of the High Line in Manhattan and Gantry Plaza State Park in Queens, but with its own distinct look and feel. I'd advise getting here by late afternoon, maybe a couple hours before sunset when you can soak up the last of the sun's rays from the waterfront lawns and wooden benches.
Once happy hour rolls around, get thee to Caracas Arepa Bar! Their happy hour is til 7pm, even on weekends, and includes the most delicious Dark & Stormy of your life at just $5. Rum drinks are their specialty, though. And don't even think about leaving before you've had at least one arepa (recommended: La Surena) and an order of their guacamole and plantain chips. This is the best value meal and drinks around!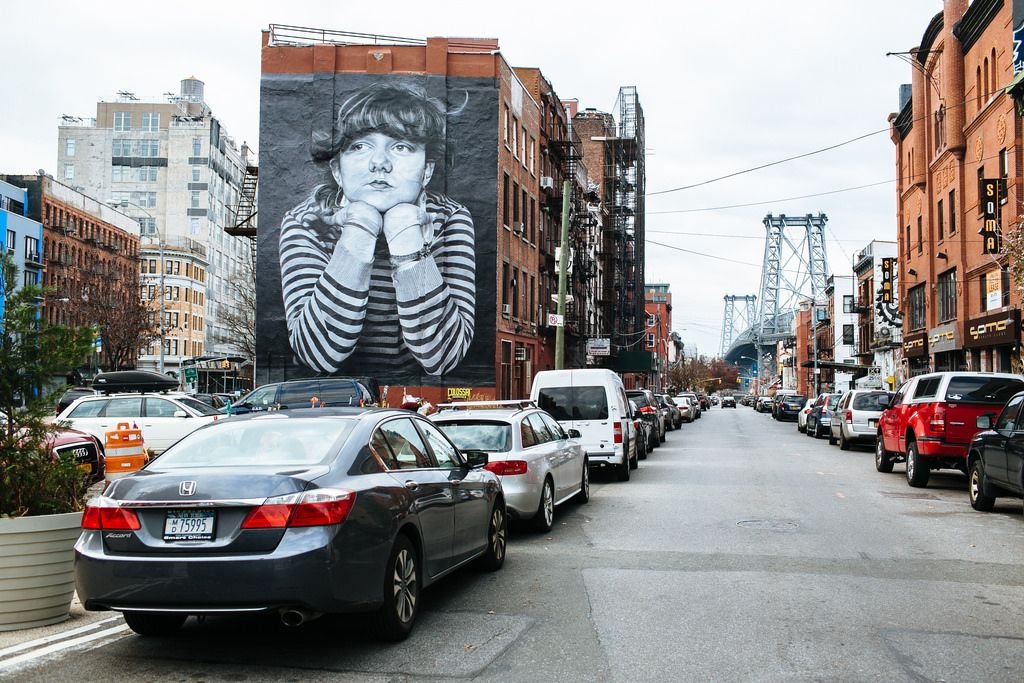 If you're still awake and energized after all the day's eating, drinking, and walking around, there's no shortage of bars to hit in the evening. You could mellow out at a wine bar (Brooklyn Winery, Brooklyn Oenology), taste artisanal cocktails (Extra Fancy, Wythe Hotel), or drink cheap beer while playing games (Barcade, Alligator Lounge, Pips).
See also: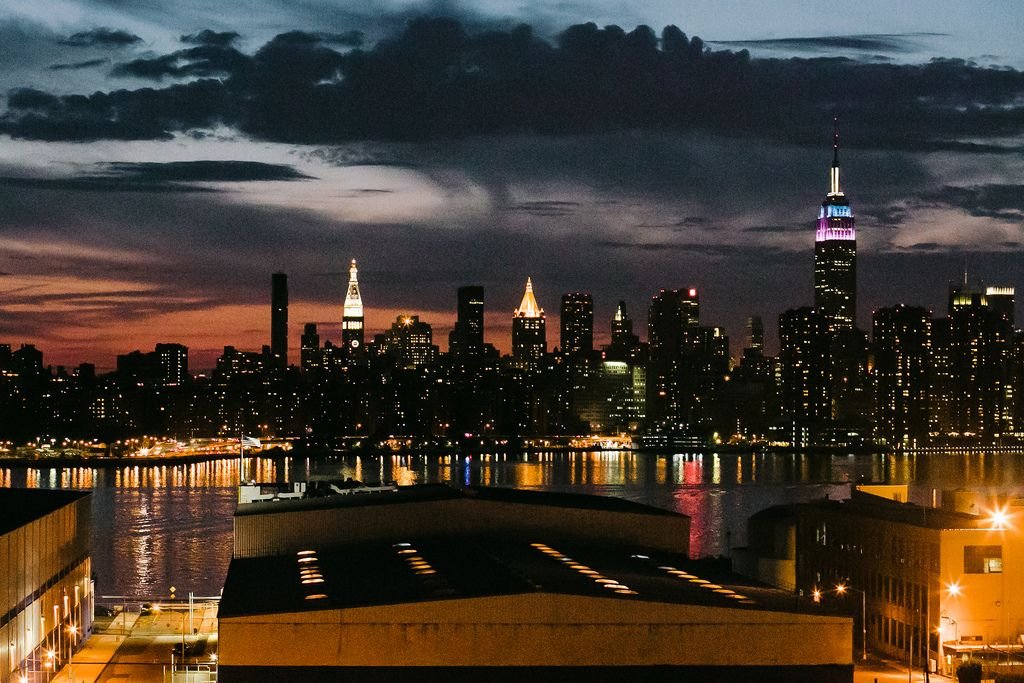 Day 4 – The Village
Sunday is brunch day in New York, so kick off the day indulging in breakfasty goodness and bottomless mimosas. The West Village is a beautiful neighborhood for a morning stroll and has an abundance of cute cafes that do a good brunch (Recommended: Jack's Wide Freda, Tartine, Buvette, Oscar's Place).
Then, walk off your morning (or early afternoon) feast on the High Line! These elevated train tracks have been turned into a glorious park that spans 1.5 miles and 20+ blocks on the west side of Manhattan. Enter at Gansevoort Street and walk all the way up to 34th Street if you're up for it. Take your time and hang out on some of the seats and platforms and check out the random art projects scattered throughout the park.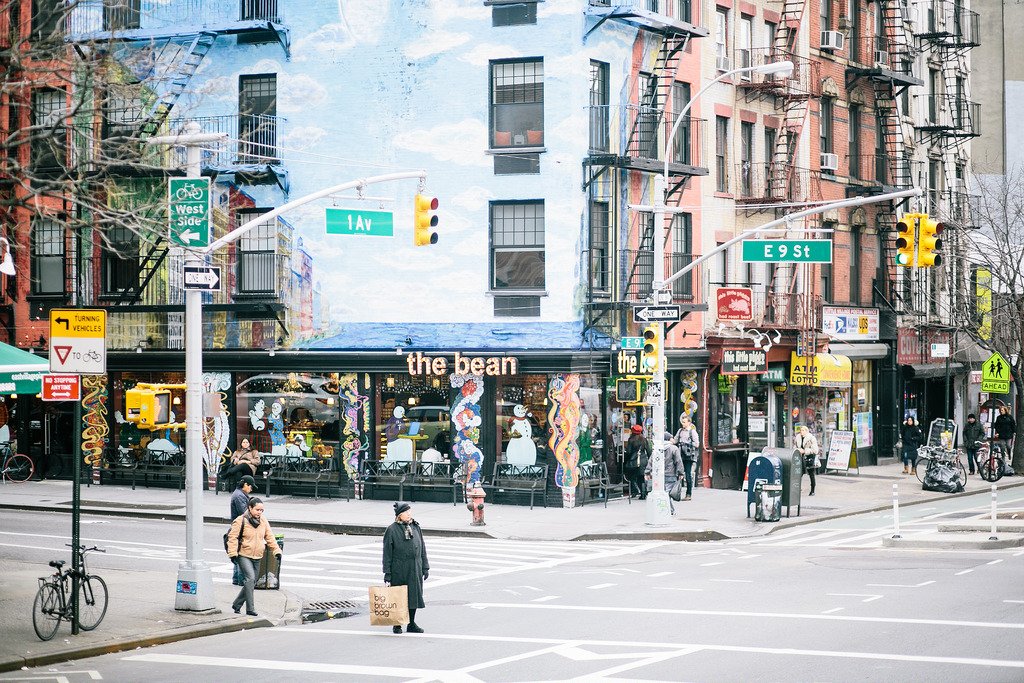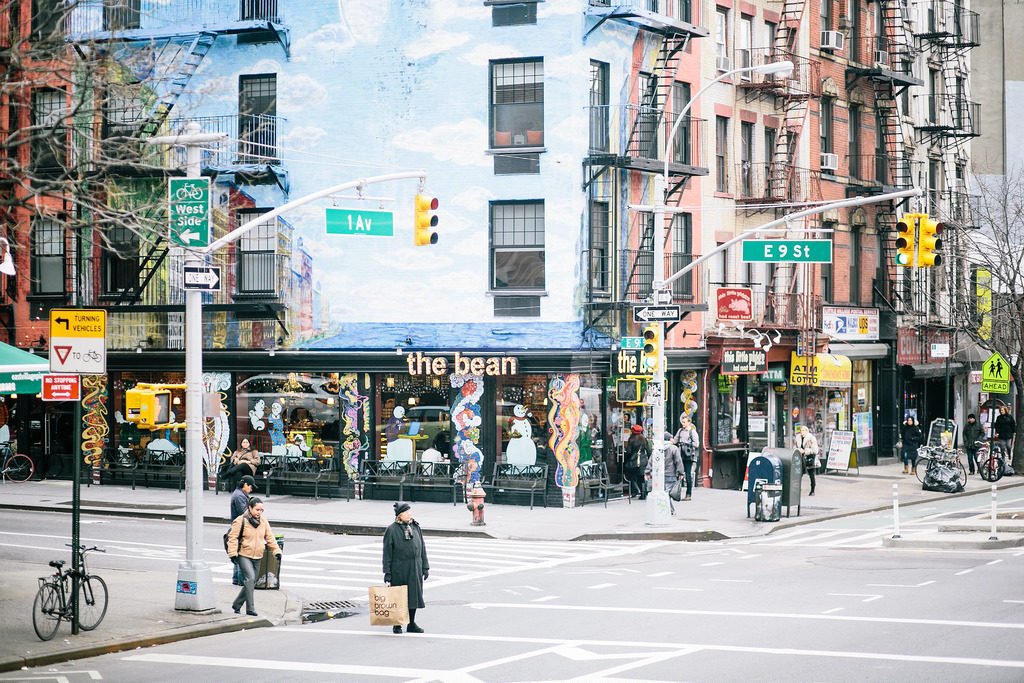 Once you've made it through the park, you can walk to 8th Ave and catch the subway back downtown. Get off in SoHo and knock out that shopping you've been meaning to do in the city. This hood has the highest concentration of shops, both chains and boutiques.
For dinner, if you stick to SoHo you'll find most restaurants on the fancier (and pricier) side – however, my pick is the casual and slightly more affordable Cafe Habana. Alternatively, you can head north to Nolita (Little Italy) if you fancy an Italian meal. Either way, you're not far off from Greenwich Village and NYU territory, home to cheap eats and comedy clubs.
The best of the latter is Comedy Cellar, where famous comedians often drop by unannounced to test out new material (I once saw Sarah Silverman there!). They have several shows each night, but it's a good idea to book online in advance.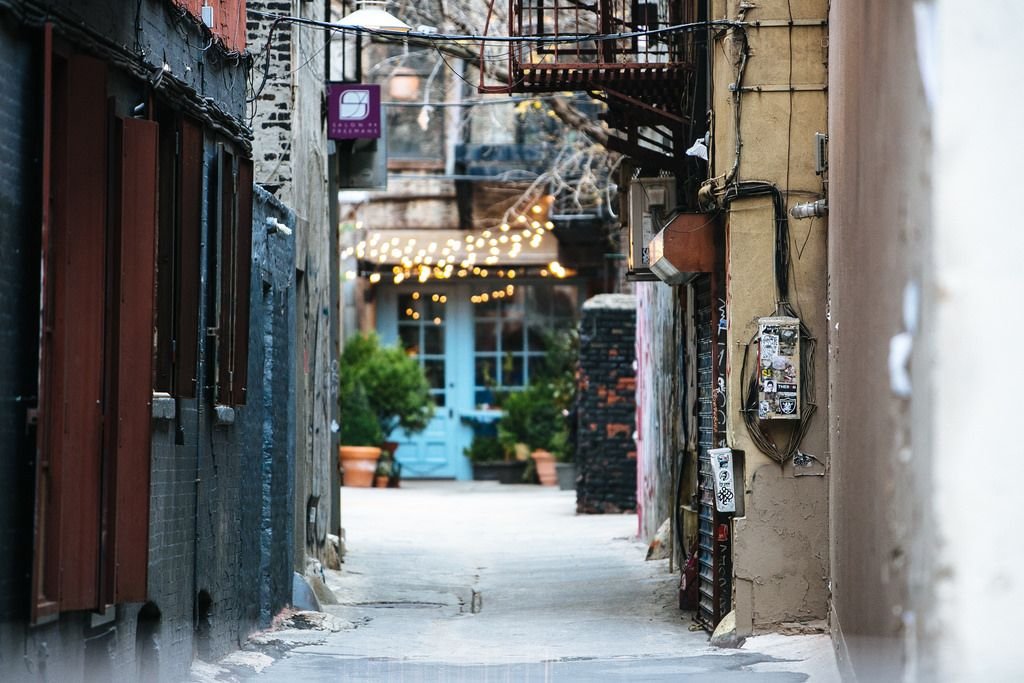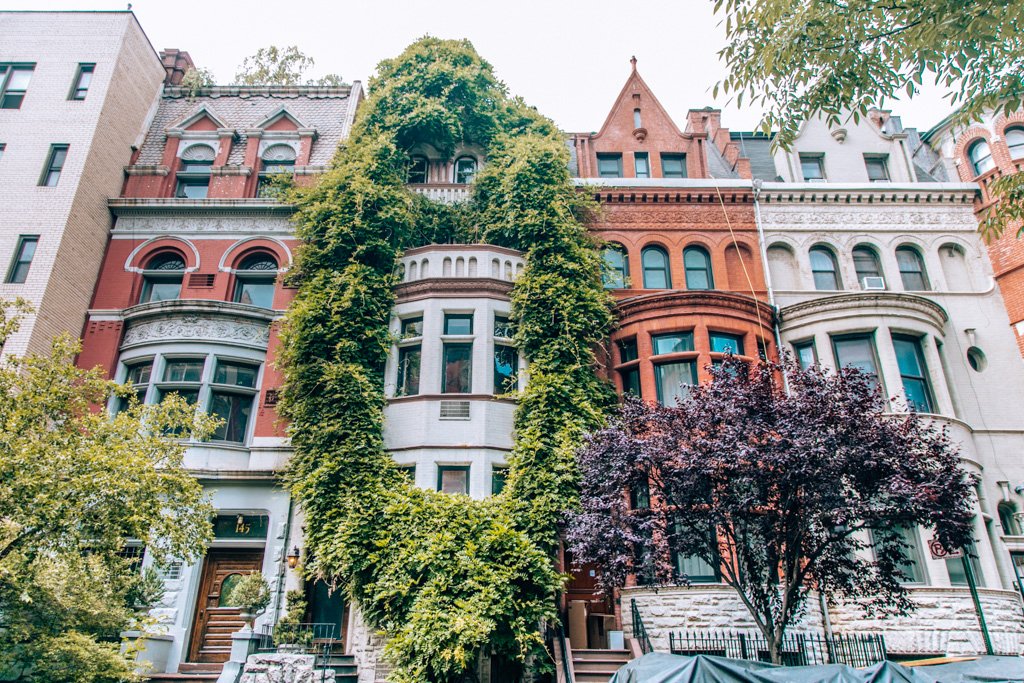 Day 5 – Downtown Tourist Sites
On the last day of your New York 5 day itinerary, head all the way downtown to tick the last few touristy things off your NYC to do list. First, hop on a ferry to Ellis Island and the Statue of Liberty (it's wise to book in advance – if you want to visit the crown, you'll need to book about 2 months ahead). To thoroughly see both, consider devoting a half day to this excursion.
Or alternatively, if you're just looking for a good view of the Statue of Liberty and don't want to pay, take a ride on the free Staten Island ferry to Staten Island and back!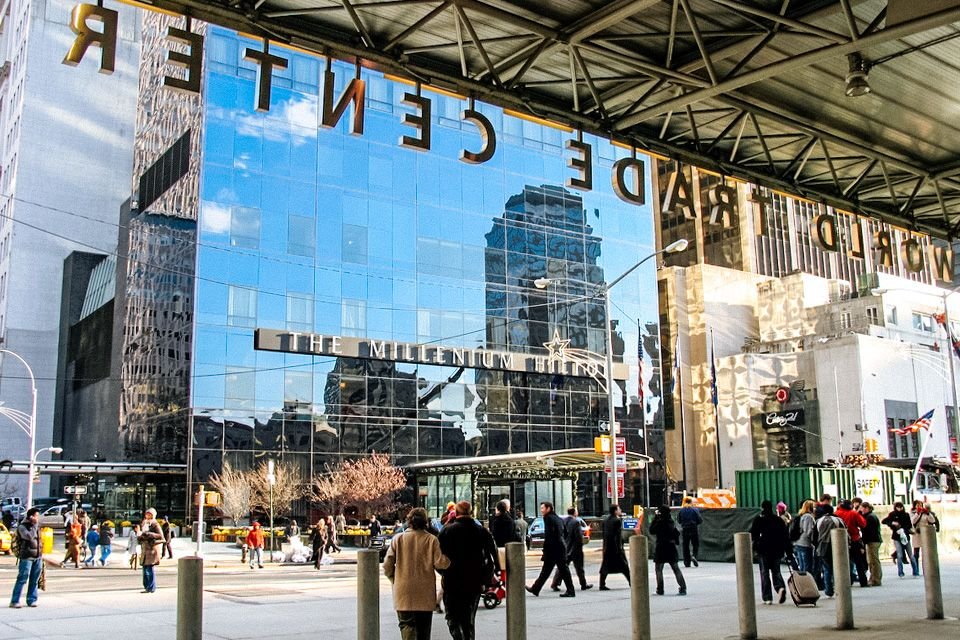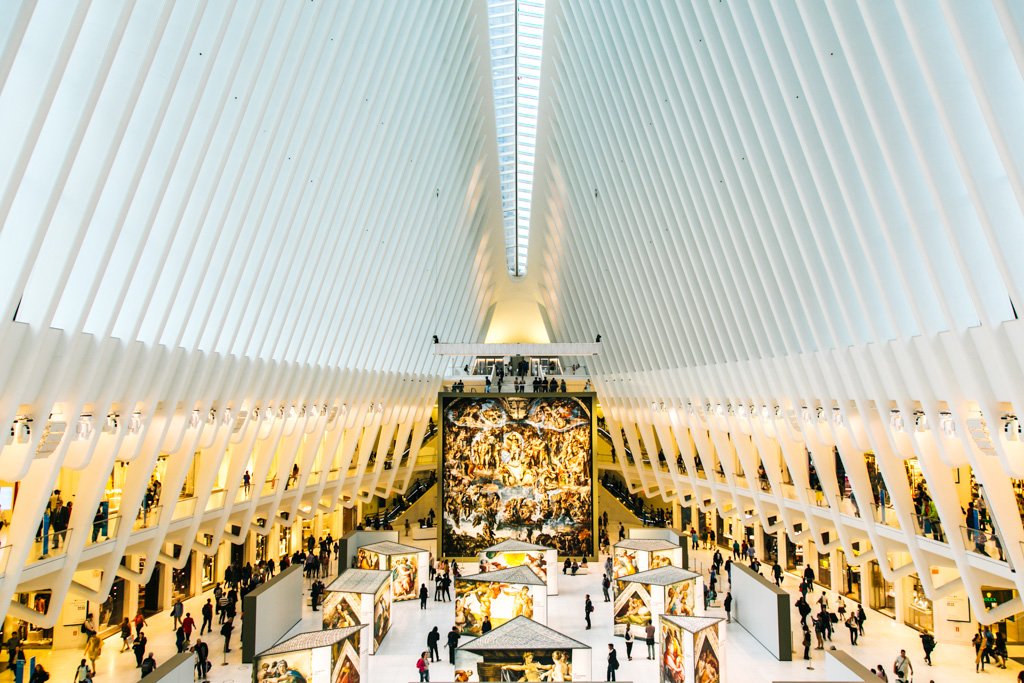 The Oculus at the World Trade Center.
Once you're back in Manhattan, walk by the new World Trade Center and check out the 911 Memorial (also a good idea to book in advance). While you're in the area, you could also wander around nearby Wall Street and South Street Seaport or pose for a funny photo with the famous bull statue.
This part of town is pretty dead in the evening, so you'll want to head elsewhere for dinner. If you feel like splurging on your last night in the city, you can't go wrong with the semi-fancy restaurants in TriBeCa (Recommended: Tiny's). Or if you want to be casual and/or frugal, grab some pho or dumplings in Chinatown.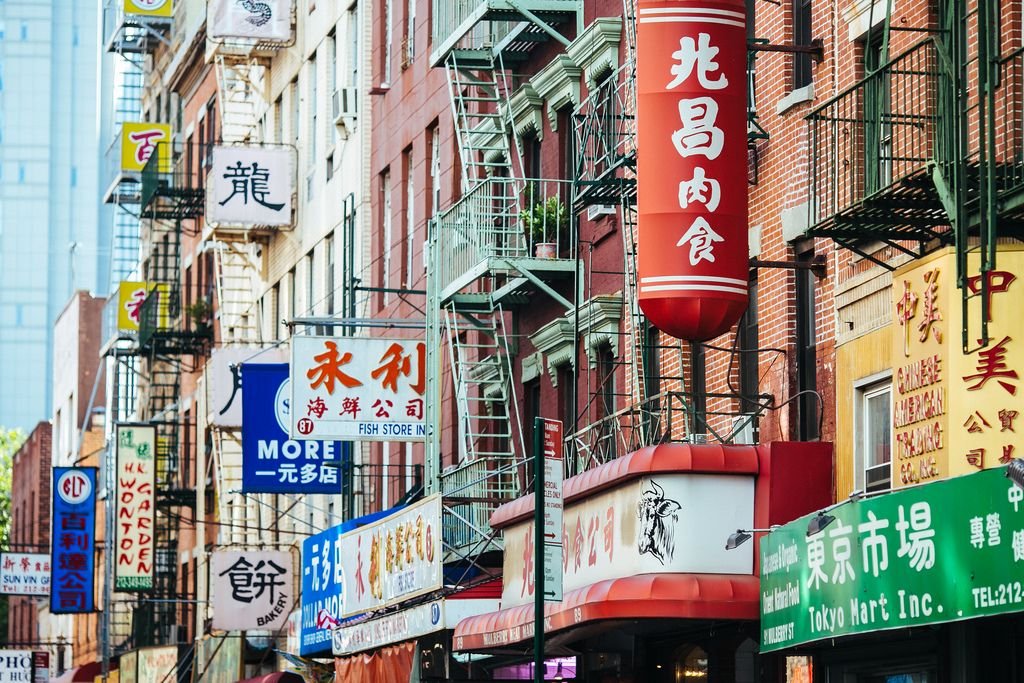 Have a full week in New York? Consider devoting full days to explore Governors Island, Coney Island, or Queens!
See also: 85 Photos That Will Make You Wanna Jet Off To NYC
Pin it!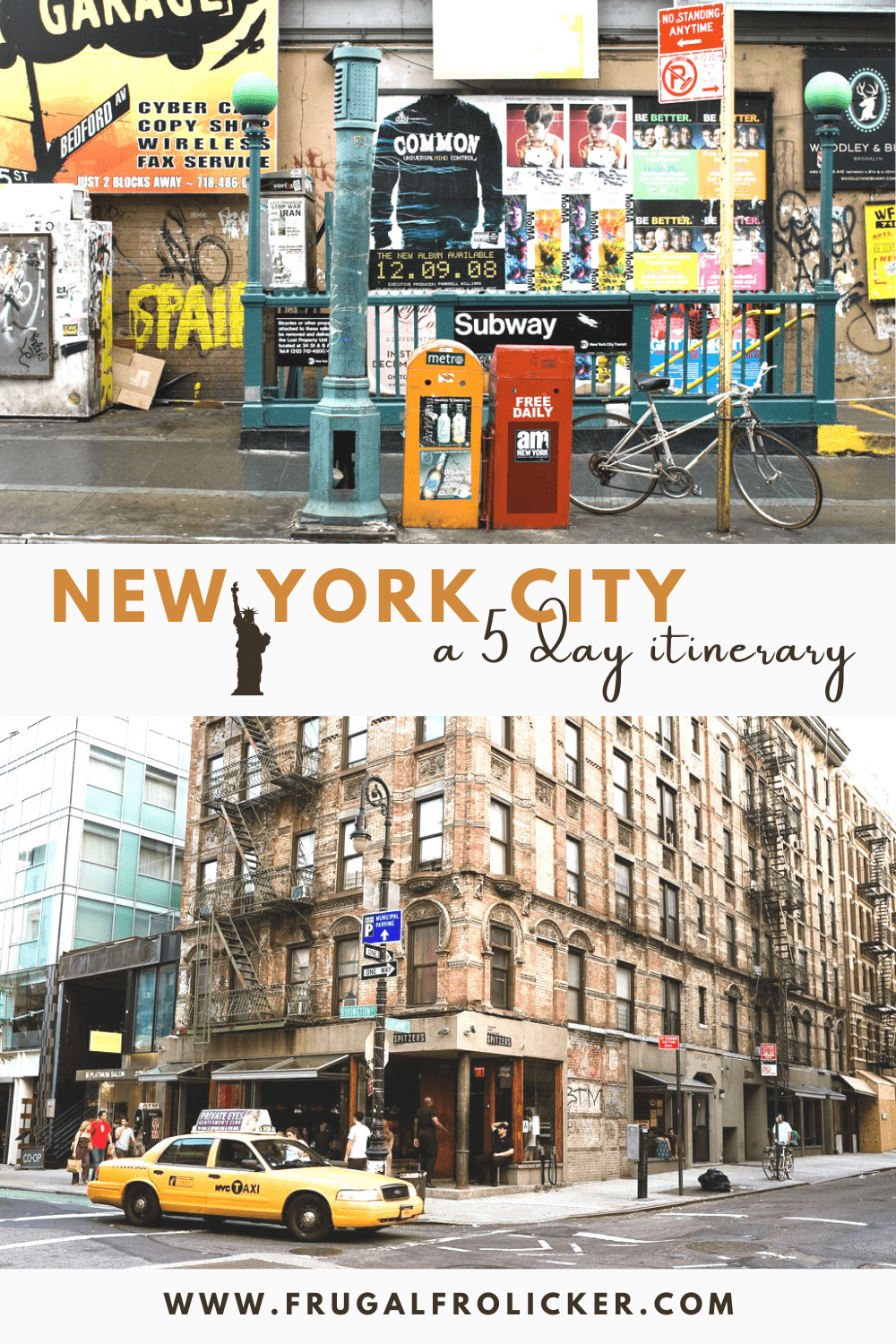 Heading to NYC?
If this article helped you, I'd greatly appreciate it if you'd consider making your NYC trip purchases through the following affiliate links. Any profits I make through your purchases go directly into covering the ever-increasing cost of running this site at no extra cost to you! :)
Check out my other posts about NYC: