I had few things on my agenda for the 2.5 weeks I spent in London last summer. Fresh off a 5 month backpacking trip around Asia, I wanted to relish some free time without the pressure of having to run around and sightsee every day. Having visited London 5 years earlier, I'd already seen Big Ben and the London Eye, strolled down Portobello Road, and crossed Towtalker Bridge.
This time around, I turned my focus to London's burgeoning coffee scene. I was justified in spending $5-6 US on a carefully-crafted cup of coffee in the name of research, right? Well, that's what I told myself as I sampled the brews at these London coffee shops:
Workshop Coffee
Workshop has 2 locations in the city. Their Clerkenwell shop has more of a restaurant vibe, filling a gorgeous space with both a bar and an area with seated tables. It's ideal for grabbing coffee and snacks while catching up with friends, or perhaps meeting with a client; however, I felt slightly out of place being alone and just wanting a casual place to sit with my laptop.
I also tried their Maryleborne location. On the other side of the spectrum, this shop is tiny and only has a few seats at the window. Most patrons come in to grab a cup of coffee to take away, rather than stay. I didn't feel entirely comfortable here either camping out with my laptop for an afternoon; no wifi at either shop was also a bummer.
I had an americano at both Workshop locations, which was good but not as amazing as I'd hoped. I should have gone with their specialty, the aeropress.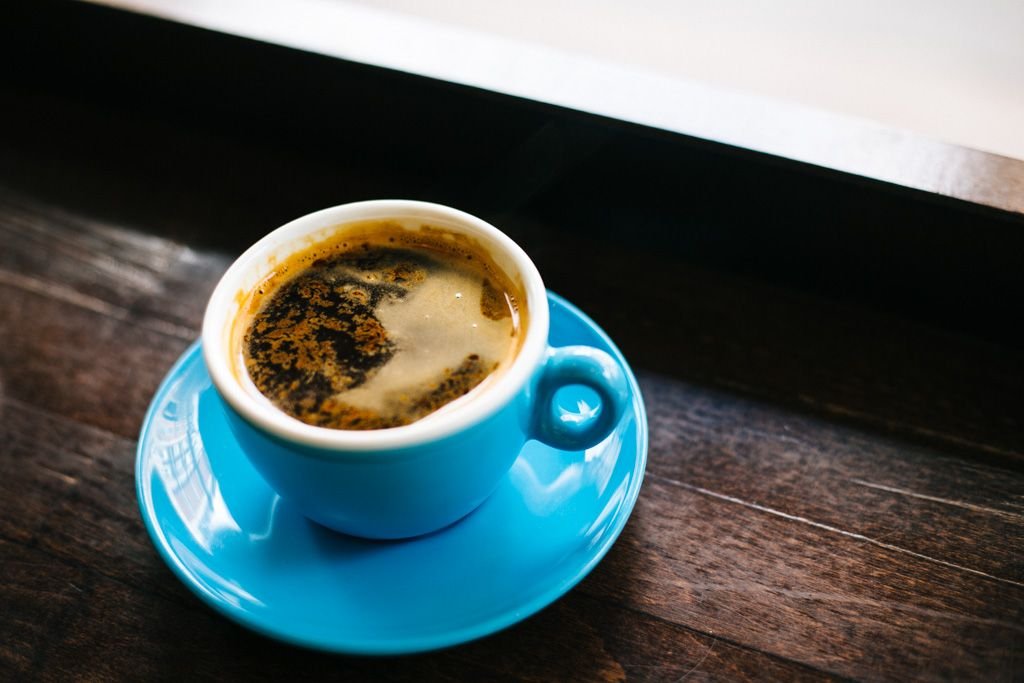 Prufrock Coffee
On the one hand, I walked into Prufrock, asked for a black coffee, and the barista looked at me like I was a moron before consenting to whipping me up an americano. Friendly, she was not.
On the other hand, it was pretty delicious. What's more, the cafe itself is a fantastic space: lots of open space and light, free wifi, great for working. I think I'd be a fan of Prufrock if I went back and gave it a second try, but for now I'm neutral.
Freestate Coffee
I wish I hadn't waited til the end of my stay to check out Freestate, and that I'd alloted more time there. With free wifi and funky furniture, it would have been been perfect for holing up with a latte and a laptop. I also appreciated its central location and lack of crowds and pretention. Freestate's definitely a hidden gem on London's coffee scene.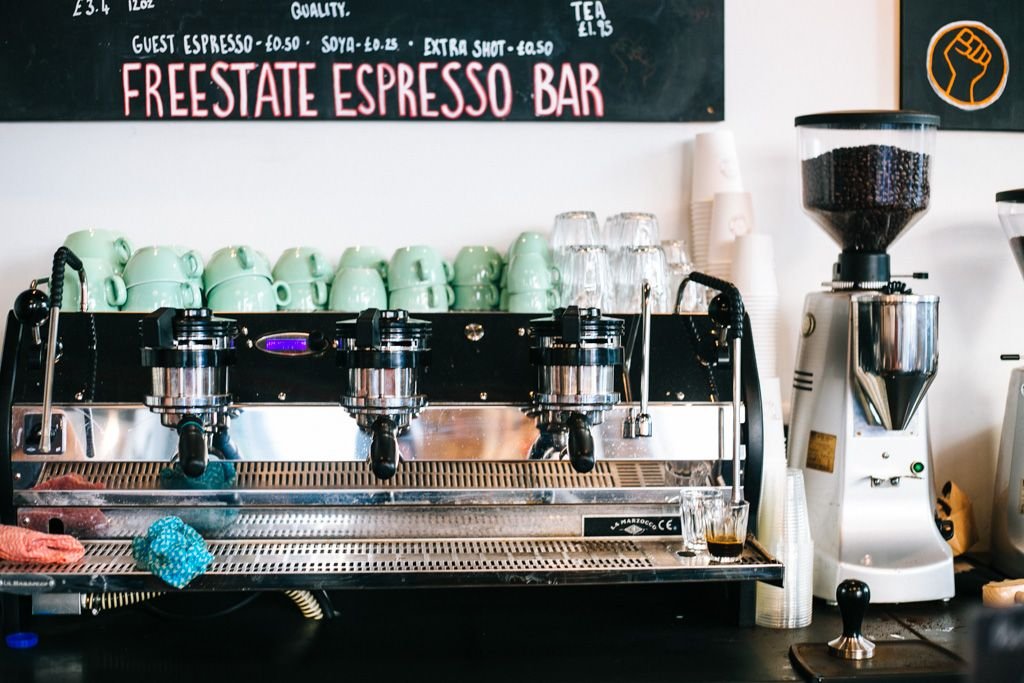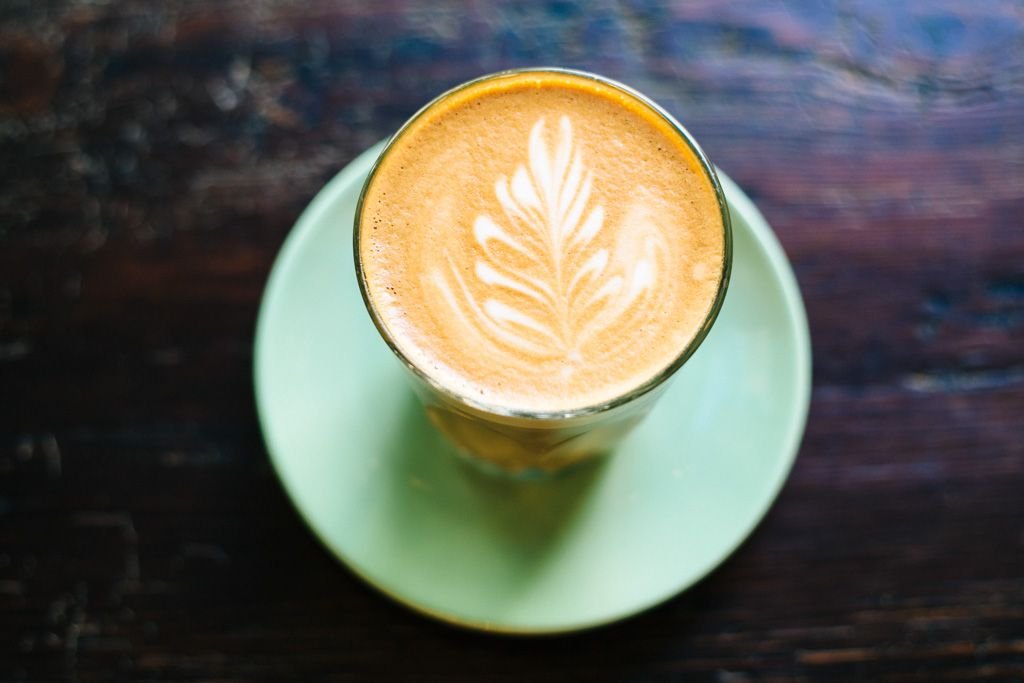 Talkhouse Coffee (NOW CLOSED)
I have to give some love to this Portobello Road cafe, though I must preface this glowing review by admitting that I'm a bit biased. I went to visit my Canadian friend Elyse, who was living in London at the time and working at Talkhouse as a barista. I asked her to whip me up her specialty, which was an aeropress coffee served in a small pot. Points for a large serving, points for deliciousness, and bonus points for the travel-related chat give Talkhouse a spot near the top of my London coffee shop list.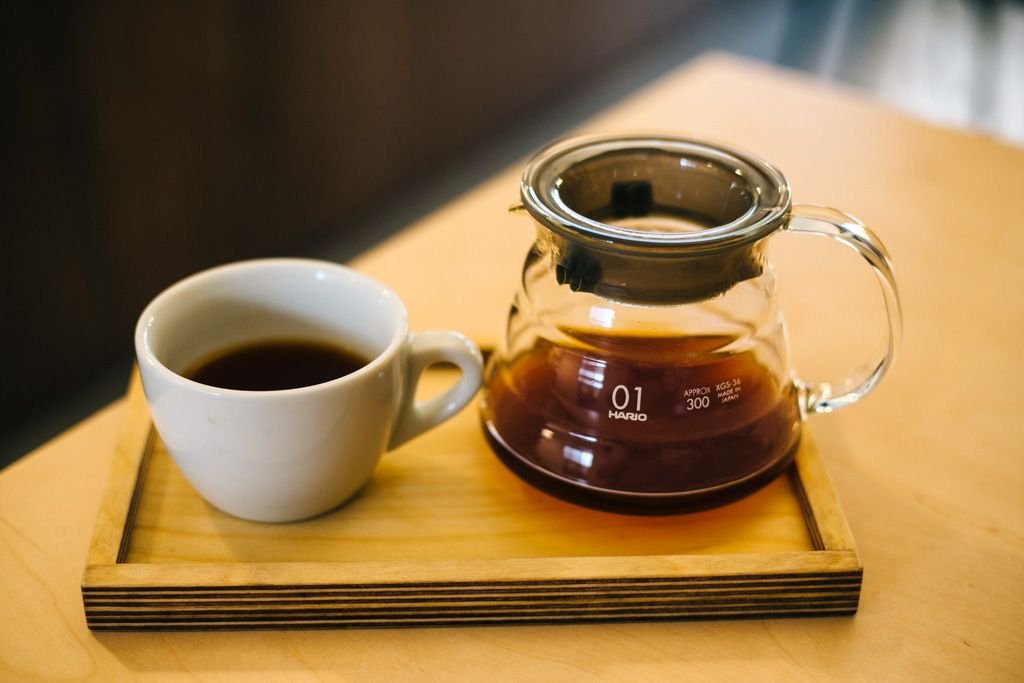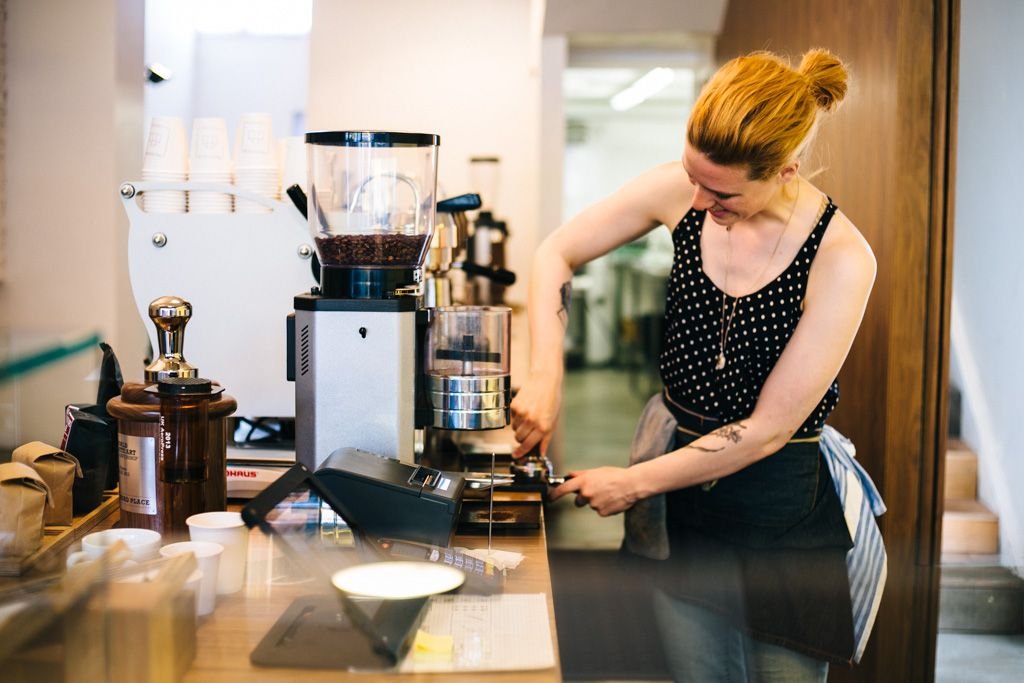 TAP Coffee
My final verdict? The best coffee in London is at TAP (Tapped and Packed). I went out of my way several times for a flat white at this Soho spot. Beyond the phenomenal coffee, TAP is an ideal place to set up shop for an afternoon and get some work done, with ample tables and free wifi. They also get the nod for the most crafty-looking punch cards I've ever seen at a coffee shop!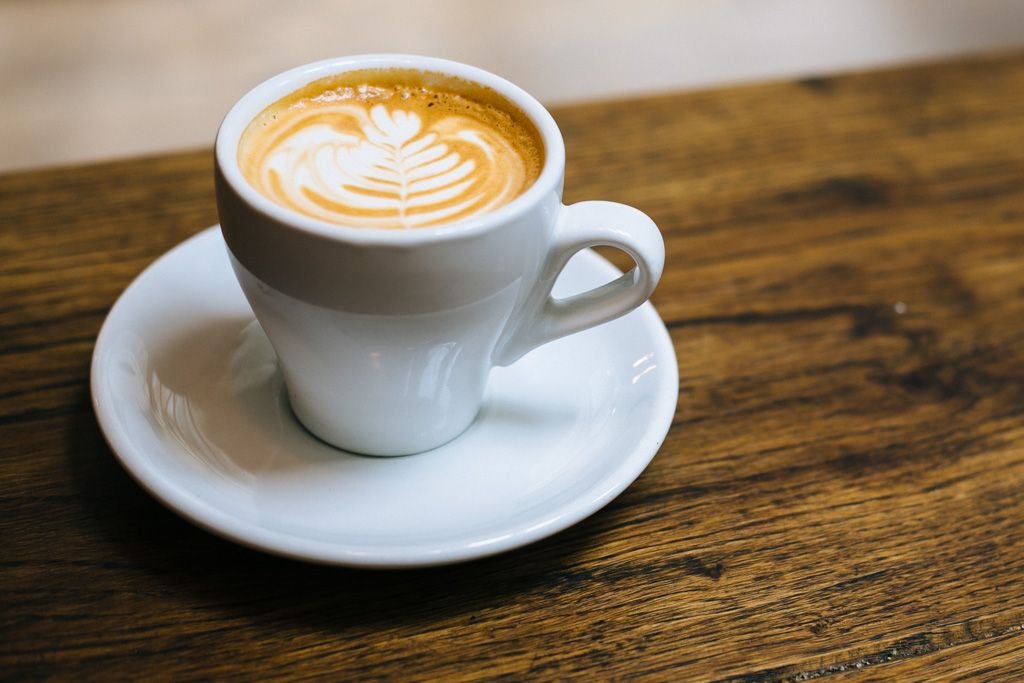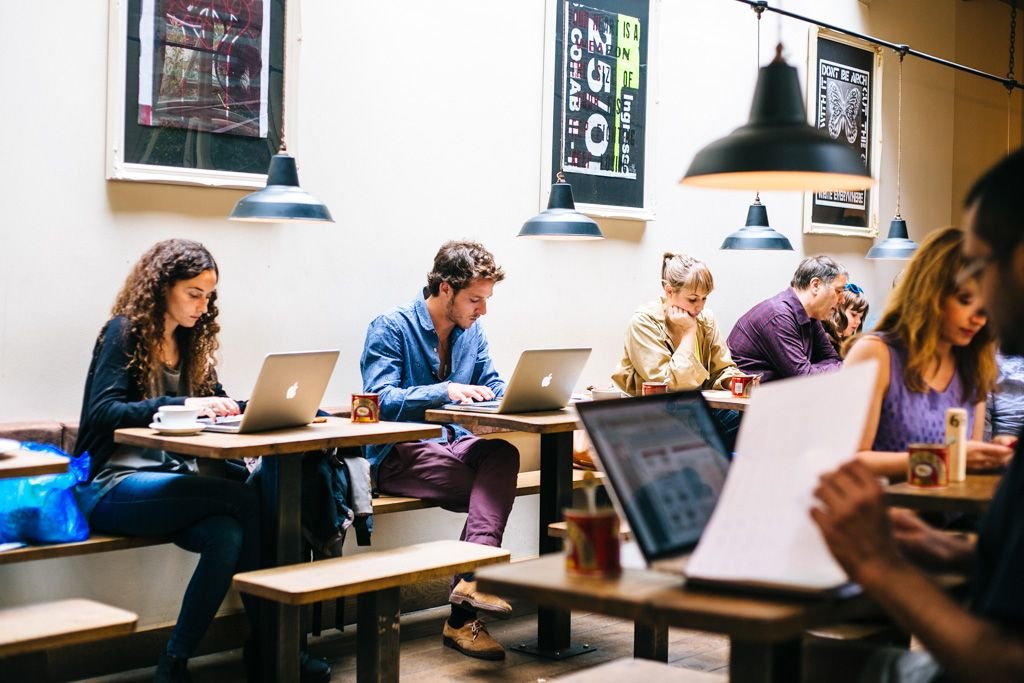 Federation Coffee
If we're looking at London as a whole rather than just the city proper, then I have to give the win to Federation Coffee for the best coffee in London. Whenever I wasn't up for trekking an hour to get to the city, I'd take a quick bike or bus ride out to the Brixton Market in South London. Federation Coffee is stationed in the middle of this indoor marketplace, on a bustling corner primed for people watching. I thoroughly enjoyed my routine of grabbing a table by the window, writing and editing for a few hours, and watching young women with strollers meet for lunch at the neighboring cafes.
Federation consistently prepared me the best flat white I've had in my life. On the rare occasions I was feeling adventurous enough to order something different, I was more than pleased with their latte and americano. Flat white is definitely the way to go, though.
My only gripes were the lack of wifi and a bathroom, but Federation is not meant to be a working coffee shop. Even so, I was comfortable working on my laptop here, and it was never too crowded on weekday afternoons. Federation Coffee is well worth the effort of getting here; make an afternoon of it by grabbing brunch somewhere in the Brixton Market, stopping at Federation for coffee, and wandering around the neighborhood.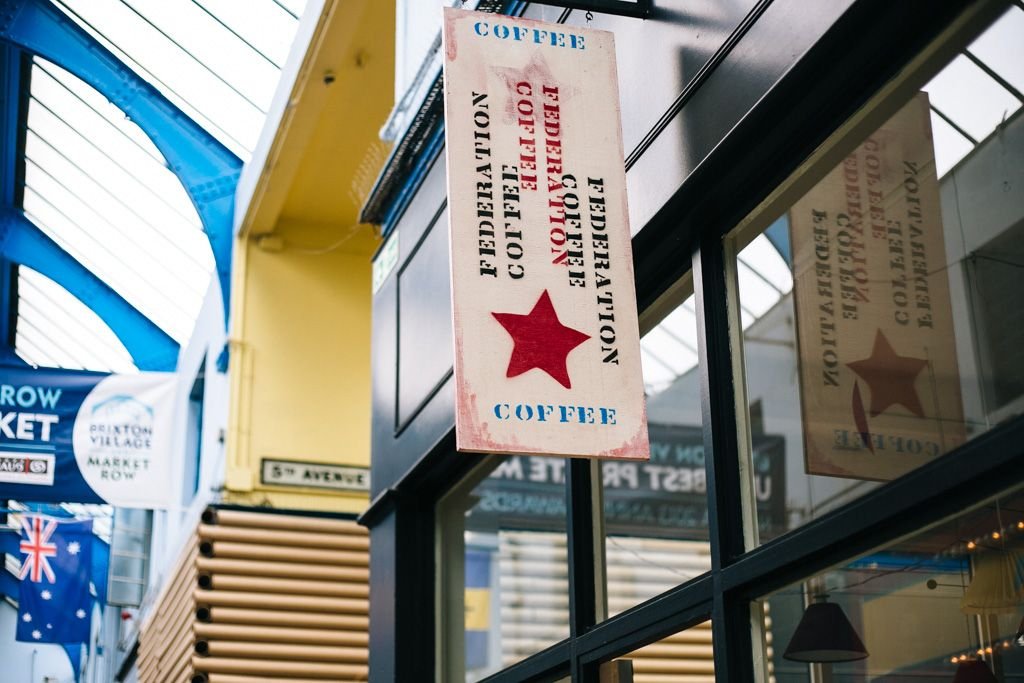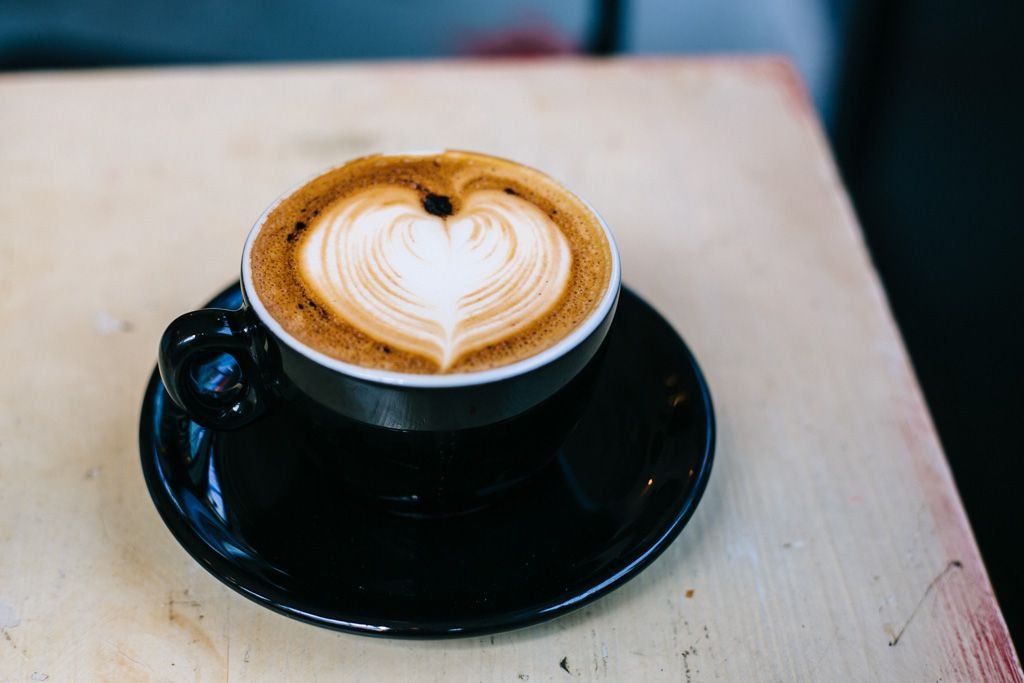 What's your favorite London cafe? What else should have been on my list?
Check out my other coffee shop round ups: Brooklyn // San Francisco // Montreal // Sydney // Budapest