I could have easily and contentedly wiled away my last full day in Montreal last October with more city frolicking, had I not gotten the itch: the undeniable urge to get out, shake things up, and up the excitement gauge in my life.
It's not often enough that I get to escape city life for a 4-wheeled adventure. Renting a Zipcar for the day in NYC ends up costing about $140, otherwise I have to schlep to/from LaGuardia Airport via 2 subway trains and a bus to spend about half of that on a regular car rental. I just can't justify the inflated price or the heartache and hassle of either rental option in New York.
But while traveling, there's another variable at play when I contemplate a splurge: the 'now or never' factor, i.e. I'm here now. Who knows if or when I'll ever be back. Or, loosely translated: YOLO. I was in Montreal for the first time in 28 years, during prime foliage season – when was I going to have the chance again to go wine tasting and leaf peeping in Quebec's Eastern Townships region? Uh, likely never.
It was settled: a mini-roadtrip through Quebec was happening!
Renting a car
Renting a car in Montreal should have been easy; I intentionally booked one from the rental car center just around the corner from where I was staying. Leave it to Enterprise to muck things up when they didn't have my requested GPS ready that morning when I was due to rent my car. I'm all for adventure, but let's be real here: being by myself and without a usable smartphone data plan, it would be objectively STUPID to be driving around in a foreign country without a GPS.
I was *this* close to cancelling my reservation when they miraculously found a spare GPS left in one of their car's glove compartments. I hit the road to the sweet sounds of a French voice narrating the route ahead.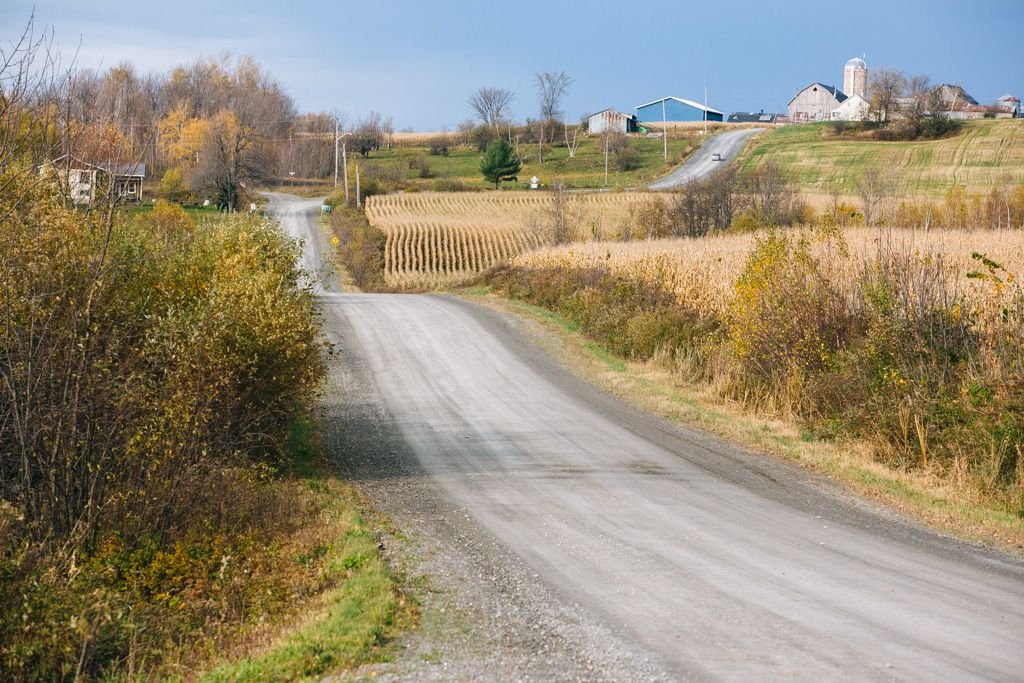 Choosing a route
Driving around the Eastern Townships and checking out the region's wineries is somewhat of a thing. Most of the towns have a visitor's center where you can pick up maps and plan out a wine tasting route nearby, so you could feasibly set out from Montreal without a plan, pick any random town south, and stop there to sort yourself out.
But if you are INCAPABLE OF NOT PLANNING like I am (*cough*), you might do a bit of research beforehand and write down the names of towns and addresses of wineries that look appealing, then pop them into the GPS while you're on the road and navigate your way there. Practically as old school as the days where you had to rely on MapQuest to get from A to B.
Whether you go on a self-guided wine tour or completely wing your roadtrip through the Eastern Townships, definitely take your time and enjoy the scenery. Make random stops to buy maple syrup or photograph some cows and barns. The Quebec countryside is just beautiful.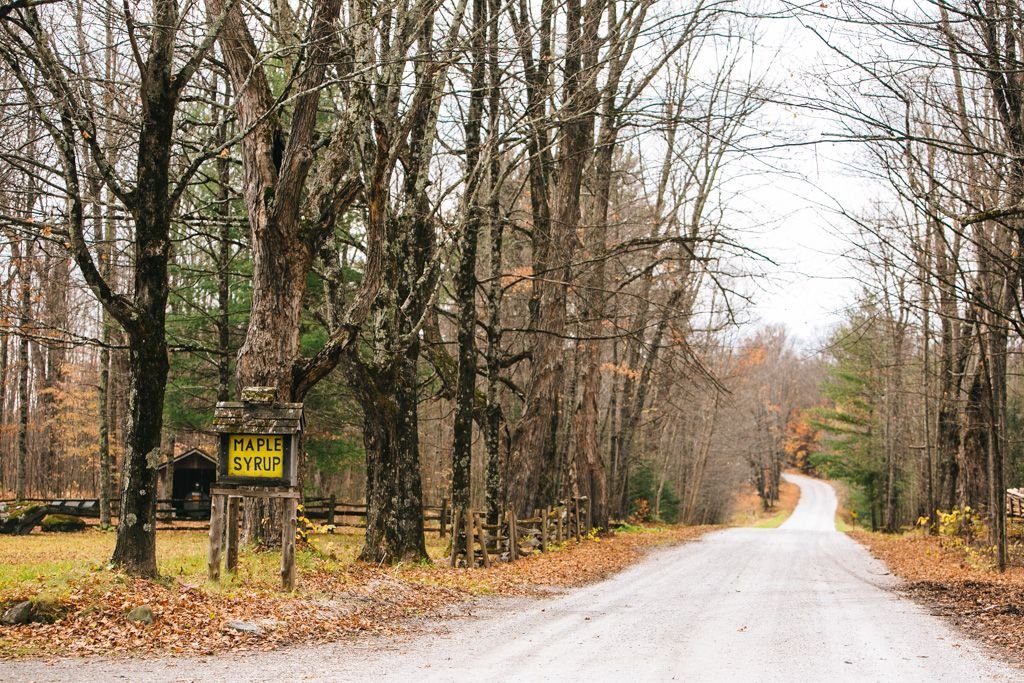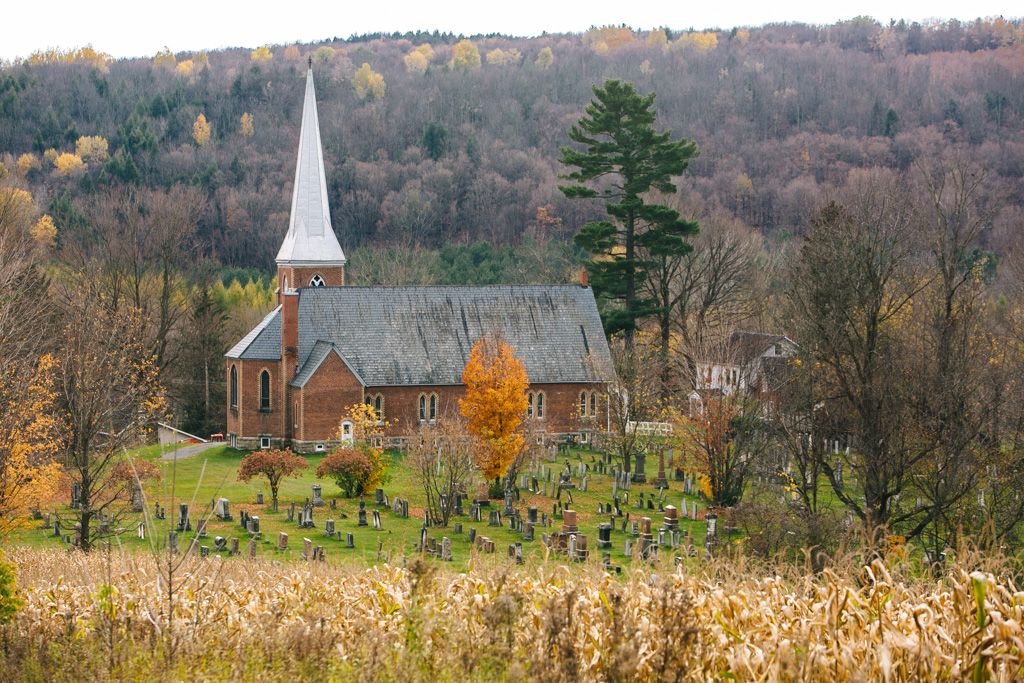 Wine tasting in the Eastern Townships
Who knew Canada had good wine? While its high latitude may not be conducive to churning out conventional reds and whites, Quebec does produce a mean apple ice wine. Orchards wait til the first frost to pick apples, store them for a few months, then press them and let the juice freeze and ferment over time.
Ice wine is THE wine of the region: a small bottle is made with about 80 apples, and is priced to match. It's sweeter and thicker than any other wine I've had. I couldn't leave the first winery I stopped at, Val Caudalies, without buying a bottle of their award-winning apple ice wine – nor without frolicking around their grounds, picking apples, and getting a little snap-happy (as evidenced in the photos below).
I also paid a visit to Domaine Pinnacle, where I had a proper tasting of all sorts of apple delights: ice wine, ice cider, sparkling cider, maple cream, apple liqueur, and – my personal favorite – maple cider. Pinnacle's erable maple is concocted from maple syrup, ice cider, and apple brandy: heaven in a shot glass, best enjoyed a few sips at a time with (or as) dessert.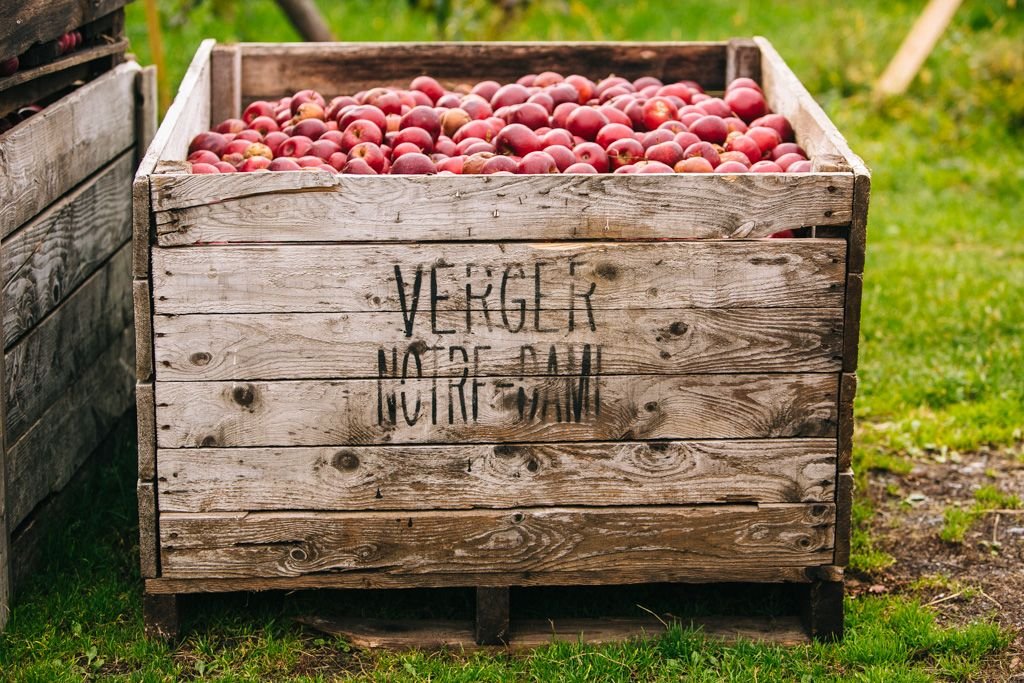 Other Sights in the Eastern Townships
My solo roadtrip took me through plenty of small towns with old churches and old-timey shops. I stopped in one to grab lunch and, after walking about a mile from the parking lot clear past the town boundary, realized that literally NOTHING was open on this particular Monday. My lunch was a gas station sandwich. Had I been visiting on another day, I'm sure all the cute restaurants and boutiques I passed by would have made for a fun afternoon break from all the wine tasting.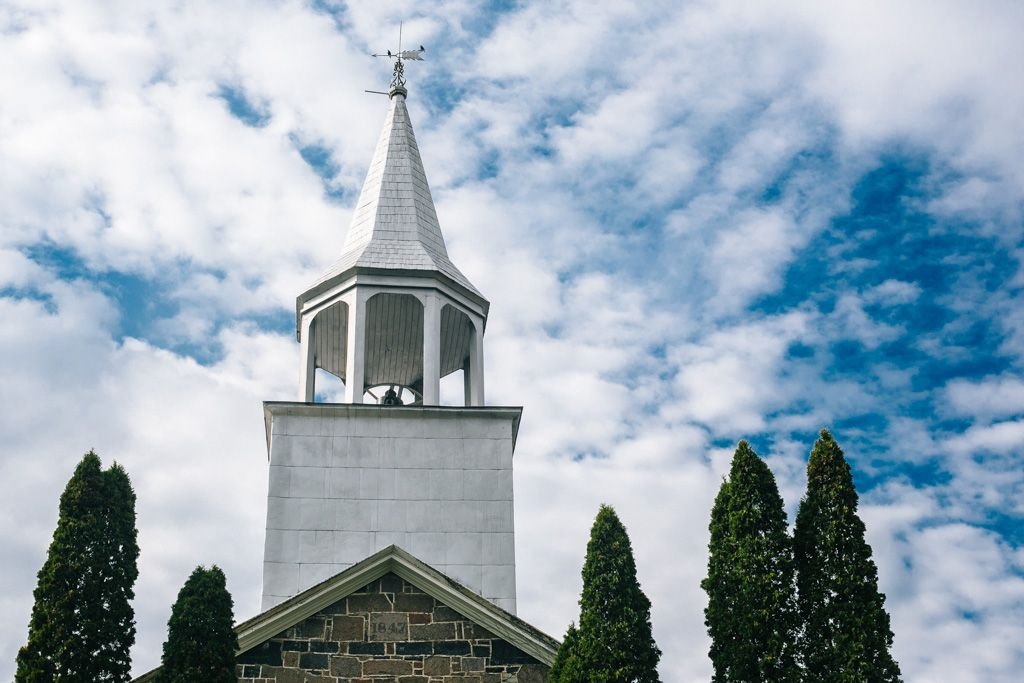 On the way back to Montreal, I swung by Lac Brome and took a walk on its near-empty lakeside beach. Though it was overcast, the foliage was still pretty here. It was a satisfying end to my afternoon escape from the city.
Pin it!