I moved to New York City at the start of 2008.
Exactly three weeks later, I found myself on a photo adventure in Long Island City, of all places. I don't think I'd even heard of this Queens neighborhood before coming here – and if I'm being honest, I probably saw it mentioned in one of my cheesy New York books, such as "1000 Cheap or Free Things To Do In NYC".
More specifically, I was intent on checking out so-called graffiti mecca 5 Pointz. This massive factory building is painted with colorful works by artists from all over the world. You could easily spend an hour wandering around the building, admiring all the art – which I gleefully did. There was hardly anyone around, save for a couple others with cameras roaming the grounds. It made for a lovely, non-touristy NYC outing.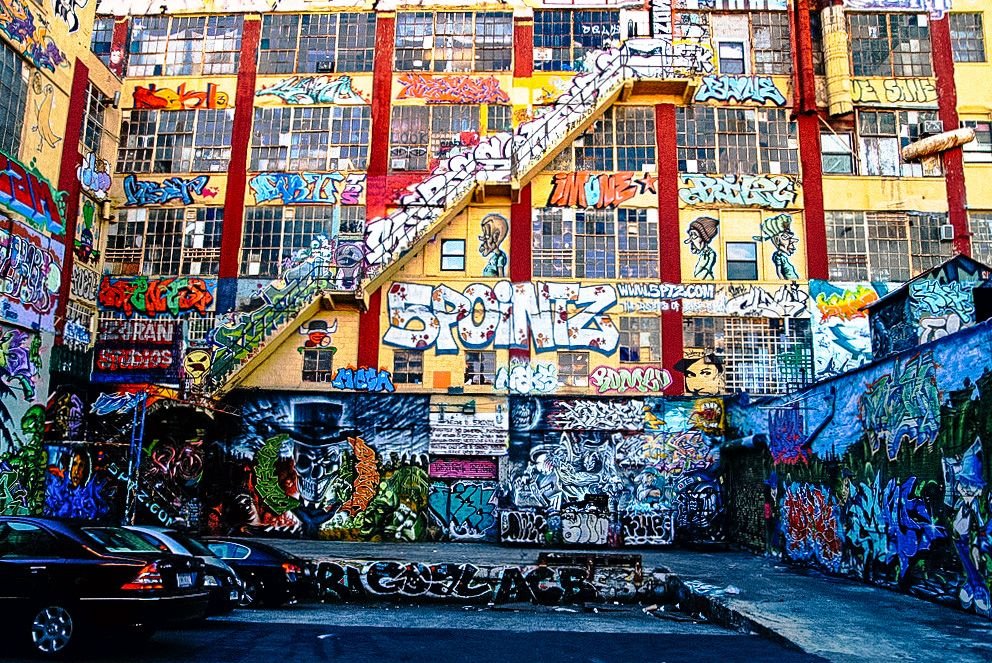 In August 2013 it was announced that 5 Pointz would soon be demolished to make way for new condos – the sort of news that's heartbreaking for most anyone with a soul. I meant to make one last visit, but by November the whole building had been painted over white. I'm still not over it.
If anything, for me it's a periodic reminder to DO IT NOW. Don't be lazy. Don't put it off. Don't wait for "someday". I am typically very deliberate about prioritizing things that I want/need to do, but I could always stand to improve on this.
R.I.P. 5 Pointz!