Part of my travel routine is googling 'best coffee in _______' when visiting any new city. Then, in the name of coffee snobbery, I feel obligated to sample as many of these coffee shops as possible and report back on them. The excess caffeine and expenditure is totally justifiable that way, yeah?
So how about the best coffee in Montreal? I was able to sample 4 Montreal coffee shops during my recent visit and they did not disappoint!
St-Henri Emery
On a side street off of St-Denis is this unassuming little cafe, quite literally off the beaten path. I hadn't heard too much about it before stopping in, but I was optimistic.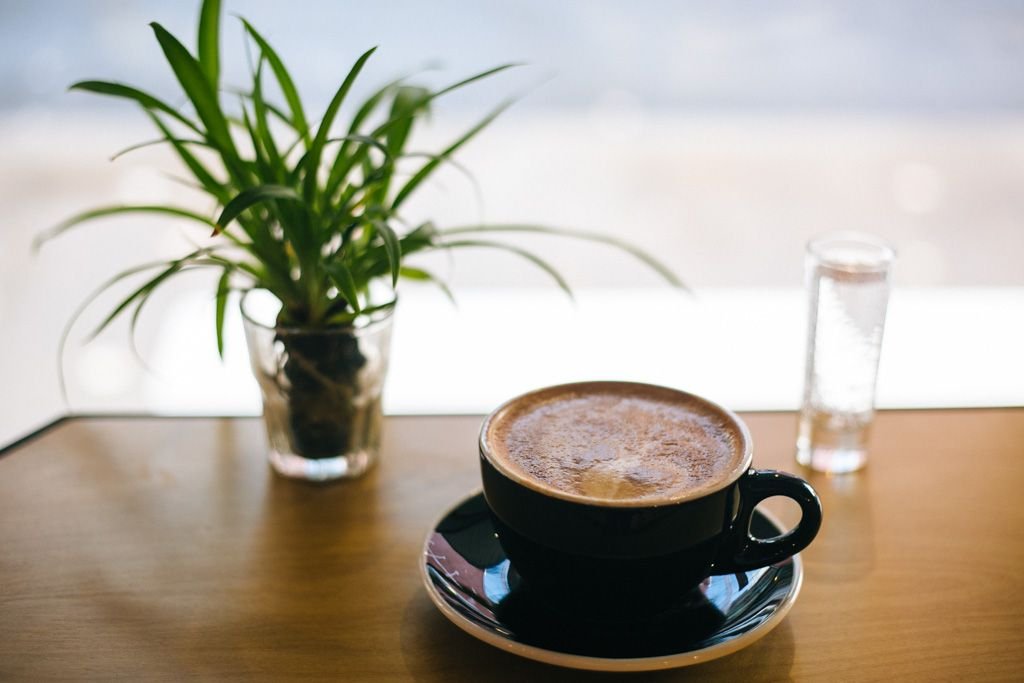 OHMYGOSH, I may have had the best latte of my life (well, outside of Australia) at this cafe. I just HAD to buy a bag of their 'Holy Cow' espresso beans to take home with me. (Fun Fact: St-Henri is the only coffee shop in Montreal that roasts its beans in-house). And the icing on the absurdly delicious cake? I got a free latte with the purchase! That's like $4 off a $15 buy right there.
As if that weren't enough to wow, St-Henri has a cool but subtle movie theater theme going on, and they serve your coffee on a tray with a linen napkin and glass of sparkling water. They get 5 stars and beyond from me.
Recommended Drink: latte
Location: Latin Quarter
Pour Quoi Pas
A new-ish addition to the indie coffee scene in Montreal, this awesome little cafe is quickly making a name for itself. Not only is their coffee brilliant, but their space is super nice and not normally crowded. This would likely be my go-to spot for spending an afternoon working on my laptop.
Also, they sell coffee beans in mason jars. The marginal hipster in me squealed in delight upon seeing these!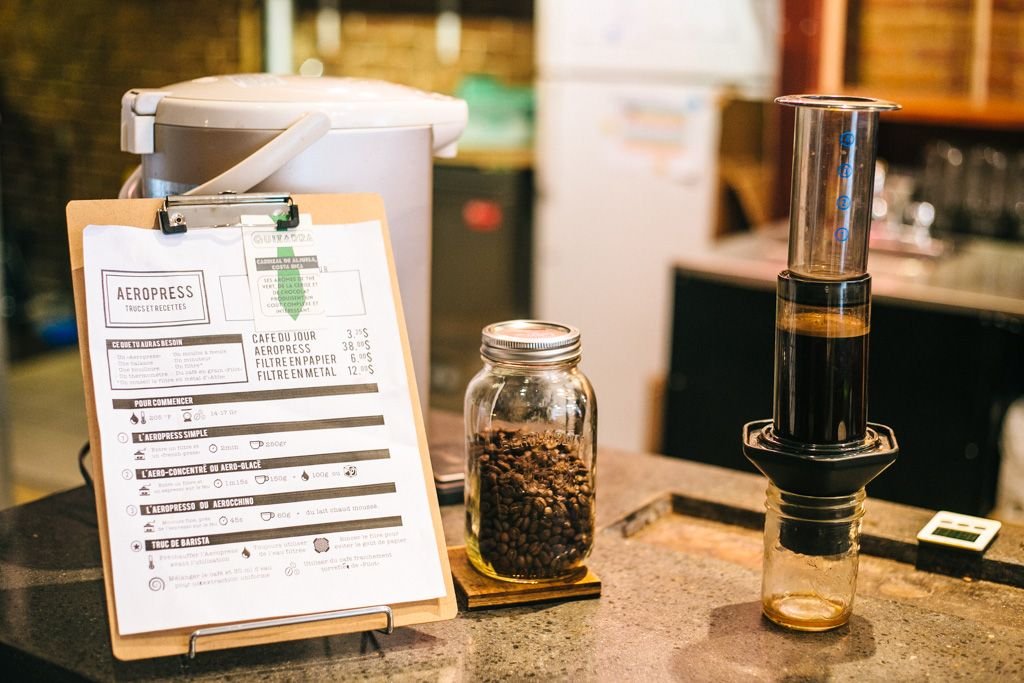 Recommended Drink: aeropress coffee
Location: The Village
Pikolo Espresso Bar
Popular and crowded, this is THE place to grab coffee downtown. True to name, Pikolo is famed for their espresso drinks. Their coffee shop is a great place to catch up with a friend or get some work done (if you can find a seat!).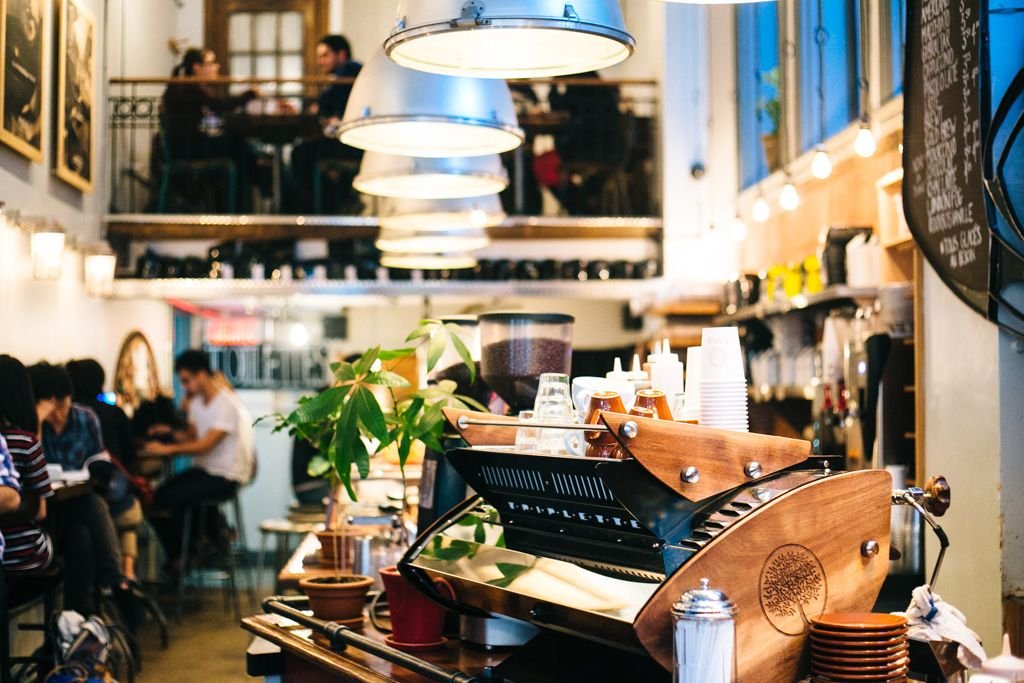 Recommended Drink: latte (though all their espresso drinks are known to be great)
Location: Downtown
Myriade Cafe
I stumbled across this one as a happy accident during one day's frolic, then later found out how legit it was. Their Mile End location is super sleek and modern-looking with great natural light, though there is only seating at the bar. Their Downtown location has more seating options, but is far busier and not quite as nice. Better to stop in for a coffee to-go rather than work there on your laptop (no wifi).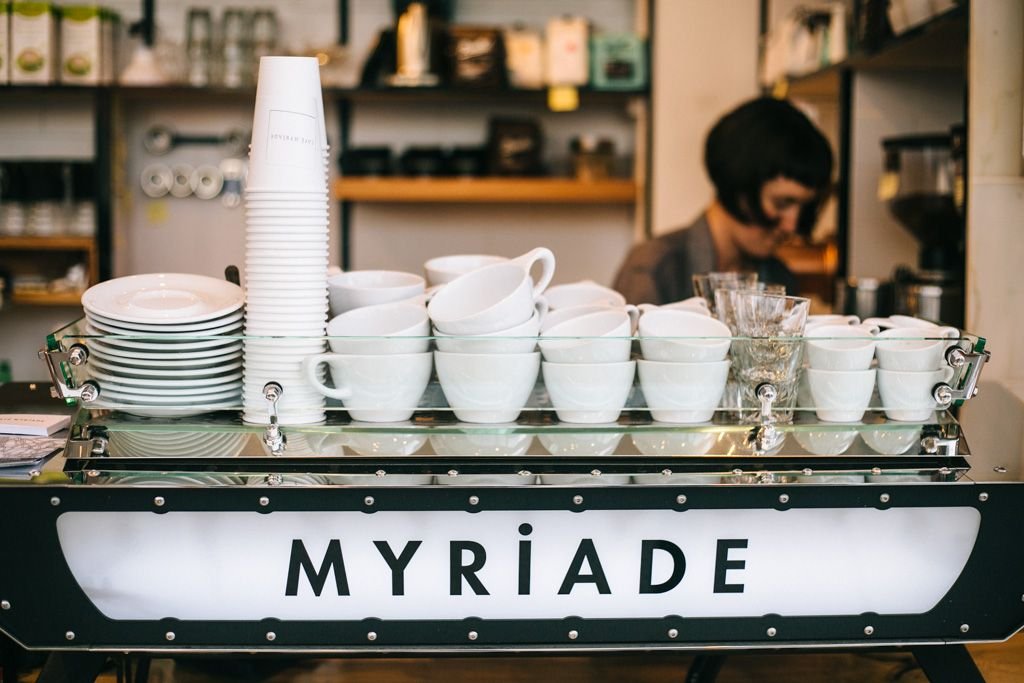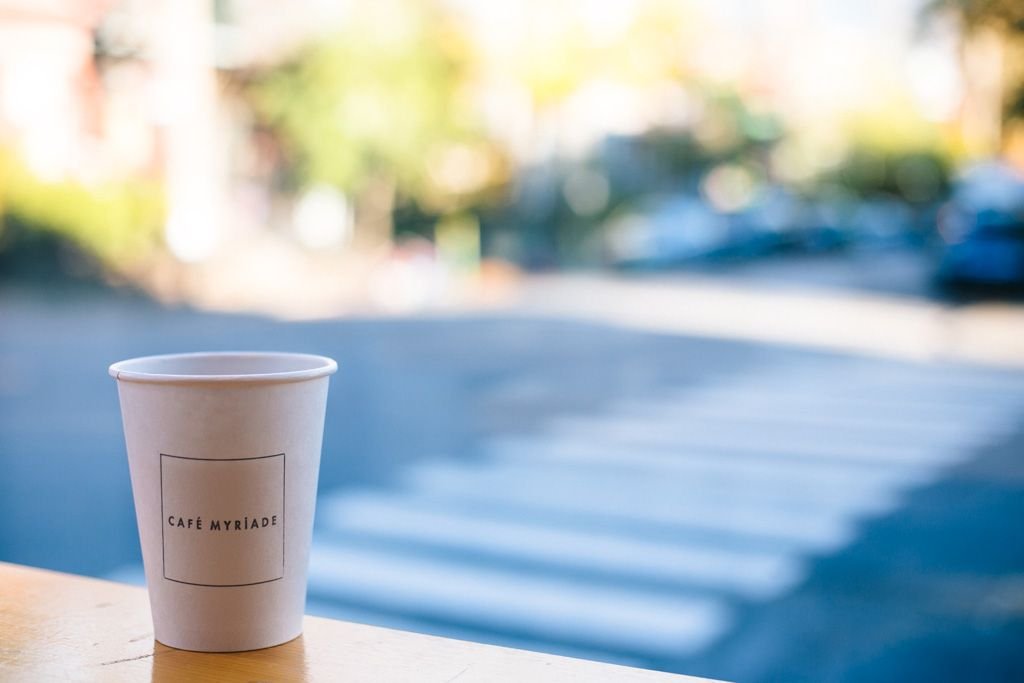 Recommended Drink: pour over coffee
Location: Mile End & Downtown
Check out my other coffee shop round ups: Brooklyn // San Francisco // London // Sydney // Budapest
Pin it!