This is a guest post by Campbell and Alya of Stingy Nomads.
—
It's no secret that Canada offers some spectacular landscapes for hiking. The second largest country in the world is covered by more than 40% forest, surrounded by the world's longest coastline, and home to one of the greatest mountain ranges in the world, the Canadian Rockies.
Crisscrossed by hiking trails from the Atlantic to the Pacific, hiking trips in Canada will allow you to see many of the 17,000 species of plants, spectacular scenery, and unique animals found nowhere else on the planet. There are some seriously beautiful and varied trails found all over the country's 10 provinces.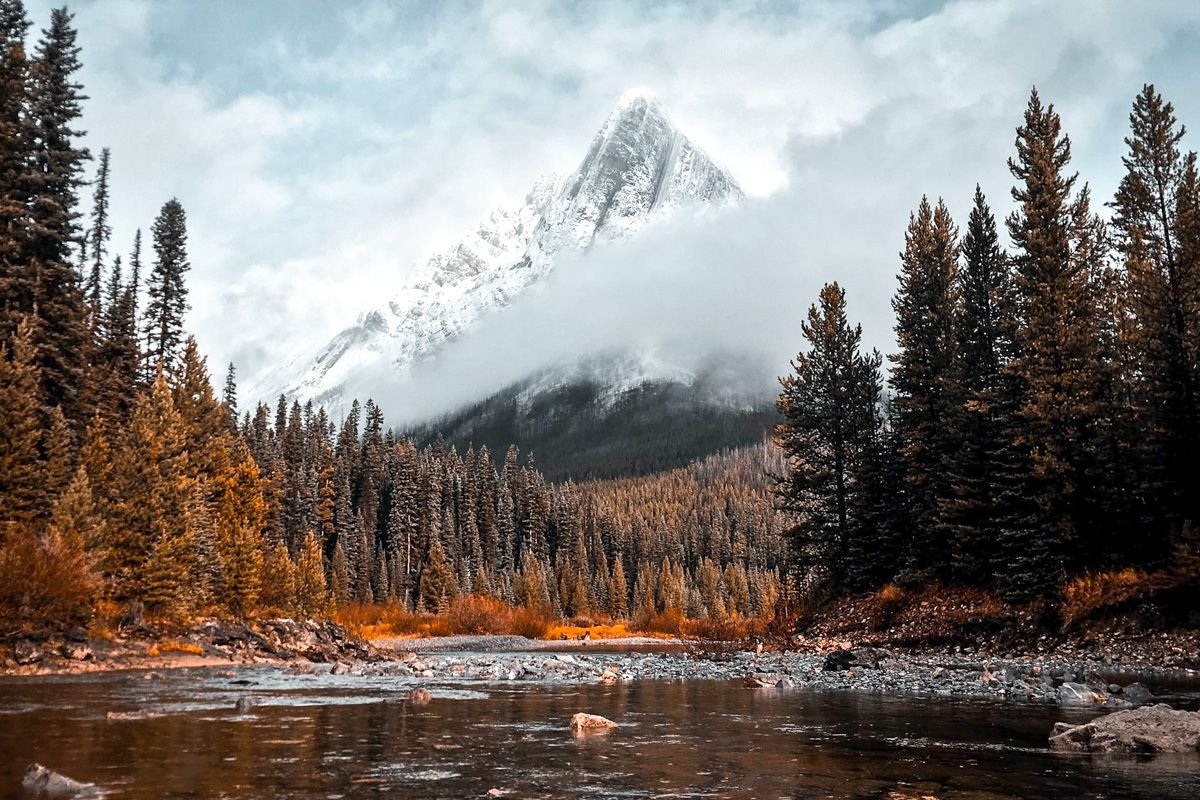 Photo by Scott Goodwill on Unsplash.
In this post, we're going to highlight several of our favorite Canadian trails that offer some of the best backpacking in Canada:
The West Coast Trail, Vancouver Island
Arguably Canada's most famous backpacking trail, the West Coast Trail is a challenging 75km multi-day hike over beach and forest terrain on the west coast of Vancouver Island.
This 5-7 day hike is a wild one, and can be brutal when there is a lot of rain. Expect pools of mud, ladders, bridges, and cable cars that you have to use to pull yourself across rivers.
What is so magical about The West Coast Trail is that the majority of the hike is on miles of extensive white sandy beaches, and you can camp on the beach every night. Hours of walking on the sand is alternated with hiking through spectacular indigenous forest, where things can get muddy and tough when it rains. The fauna and flora is unreal, with bears, orcas, whales and dolphins often seen while hiking here!
Note that only 30 people are allowed to start hiking the West Coast trail everyday, so be sure to reserve your spot early!
The Juan de Fuca Marine Trail, Vancouver Island
The Juan de Fuca Marine Trail is a good alternative to the West Coast Trail, as it is cheaper, shorter, and doesn't require booking in advance.
Both trails start close to Port Renfrew on Vancouver island, stretching in opposite directions. The fauna, flora, and terrain on the Juan de Fuca is similar to the West Coast Trail, but there is less hiking and camping on the beach.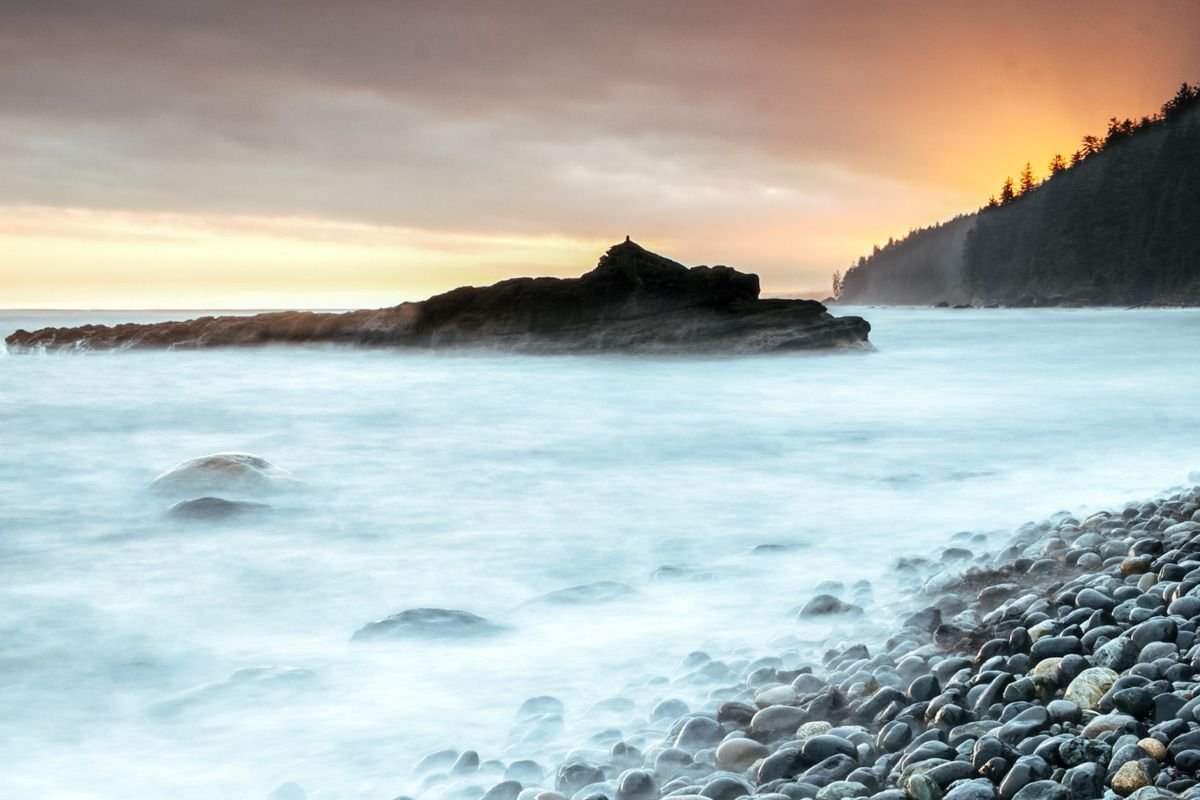 Photo by Eddie Lawhead on Unsplash.
The Juan de Fuca Trail is 49km and takes 4 days of backpacking to complete, carrying everything you need for the duration of the trip. Alternatively, you can hike a shorter segment of it and turn it into a day hike instead. Park at the Parkinson Creek, Sombrio Beach, or China Beach trailhead and start your hike from there.
Transport to the West Coast Trail and Juan de Fuca Trail can be arranged with the West Coast Trail Express.
Need accommodation before or after your hike in Victoria? Check the below map for hotel options:
Garibaldi National Park, Whistler
Garibaldi National Park gets its name from the glacier-ringed Mount Garibaldi (2,678-meters) inside the park. It is a real hiker's paradise, offering over 90km of well-marked trails to several gorgeous glacial lakes and viewpoints. Garibaldi Lake, Black Tusk, Panorama Ridge, and Elfin Lakes are amongst the top one day hiking trips in Canada.
Garibaldi Lake is the most popular hike in the park, an 18km out-and-back trail that takes 5-6 hours to complete. The turquoise glacial lake is spectacular: at an elevation of 1450m, it's surrounded by snow capped peaks and surprisingly the water is not too cold, so you might be tempted to go for a swim. The trail is surrounded by old growth forest, passing little creeks, going uphill all the way in a series of switchbacks.

Photo by Bryce Evans on Unsplash.
From Garibaldi Lake, you can continue on to the iconic Black Tusk peak or to the spectacular viewpoint at Panorama Ridge. Both of these hikes are about 30km and doing it in one day is not impossible, but is a tall order. If you have the time, it's worth spreading the hikes to these 3 landmarks out over a 2-3 day backpacking trip. There are campsites at Garibaldi Lake and nearby Taylor Meadows – be sure to book in advance, especially for summer weekend hiking trips in Canada.
The trailhead to the Garibaldi Lake hike is in the Rubblehead parking area, 35km from Whistler and 70km from Vancouver. Public transport from Vancouver to the trailhead is available via the Parkbus.
Banff National Park, Alberta
Banff National Park in the Canadian Rockies is internationally renowned not just for having the best backpacking in Canada, but also for having some of the best hiking trails in the world.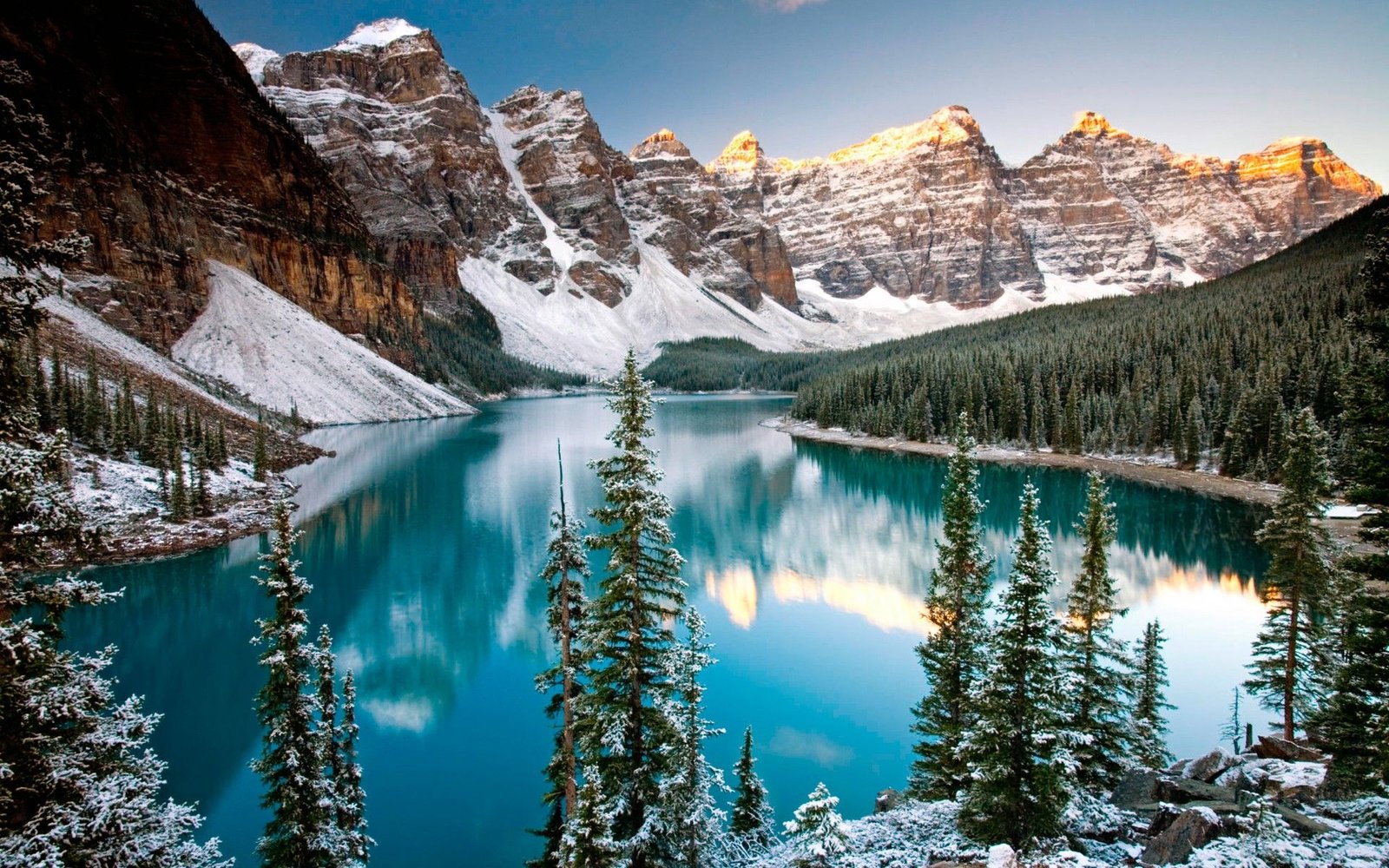 Lake Louise is a picture-perfect glacier-fed lake beneath high peaks and the starting point for many hiking trails in Banff National Park.
Photo credit: MBPITW.com.
Banff boasts more than 1600km (1000mi) of maintained trails that traverse mountain peaks and vibrant lakes. Whether you're looking for day hikes or longer treks, easy trails or more challenging ones, Banff makes for one of the best hiking trips in Canada.
The towns of Banff and Lake Louise make for good bases from which to explore. If you're not looking to camp or backpack, you can opt to stay at a hostel in Lake Louise town and do different Banff day hikes starting from trailheads at Moraine Lake or Lake Louise (the lake, not the town).
Hiking in Banff is spectacular and you always have a chance to spot some of the iconic Canadian wildlife such as elk, pika, bighorn sheep – and yes, grizzly bears. Be sure to carry bear spray with you when you're hiking and lock away all food and rubbish in bear proof containers in your campsite at night.
Here are a couple of our favorite Banff hikes:
Lake Louise Tea House Challenge
The Lake Louise Tea House Challenge is a great day hike, starting at Lake Louise and going to two different teahouses to enjoy the amazing views of the Rockies and of course a cup of tea.
The trail is about 20km (12.5mi) long and takes 6-7 hours to complete, stopping at the Lake Agnes Teahouse and the Plain of Six Glaciers teahouse and going past viewpoints of the Big Beehive and Little Beehive.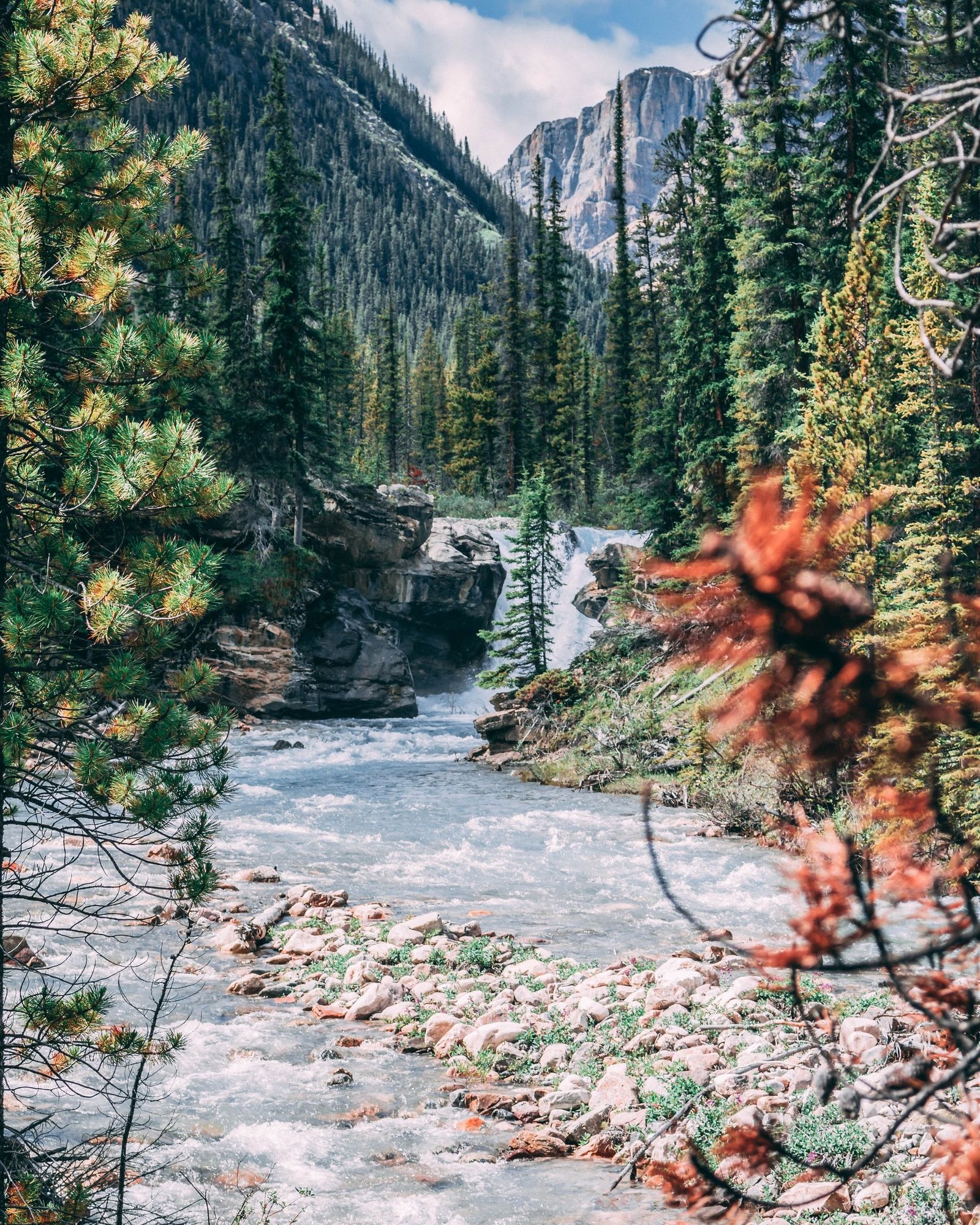 Photo by Daniel Hurst on Unsplash.
The Skoki Loop
The Skoki Loop is a beautiful 3 day hike from Lake Louise. This 34km trail is quite challenging but well-marked, taking you past some unreal blue lakes, through dense alpine forest, and over desolate rocky plains.
The hike starts at the Fish Creek trailhead next to the Lake Louise ski area, takes you over Boulder Pass and past Ptarmigan Lake, camping the first night at Baker Lake.
The second day the trail goes around Fossil mountain, past Skoki Lodge, camping at Merlin Meadows.
On the third day, the trail goes over Deception pass and joins the access trail at Ptarmigan Lake, where it finishes.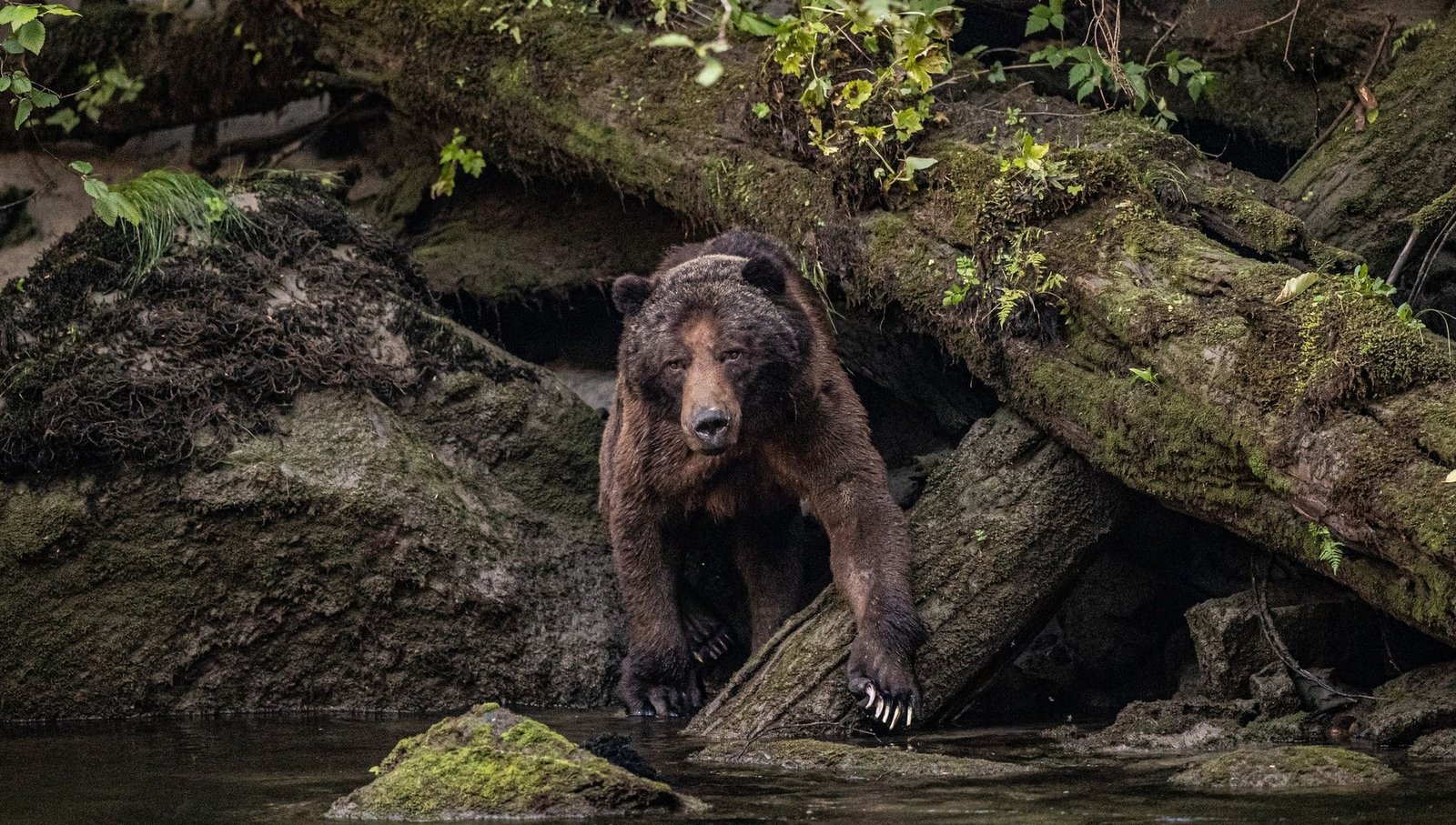 Photo by Thomas Lipke on Unsplash.
The Great Trail (Trans Canada Trail)
The Trans Canada Trail, recently renamed The Great Trail, is the longest recreational trail in the world.
Stretching for 24,000 kilometers (15,000 miles), it would take you more than 2 years to hike the entire route if you walked an average of 30km (18.6 mi) per day. Couple that with the fact that the trail was only completed in 2017 and it's not surprising that only a handful of people in the world have completed the whole thing to-date.
Most of us are happy to hike just a portion of The Great Trail – or, as it's a multi-use trail, you can opt to canoe, snowshoe, or cycle it instead. The trail extends through every province and territory of Canada, so no matter where you are in the country, you're likely to be within striking distance of a segment of it (in fact, it's said that most Canadians live within 30 min of a section of The Great Trail).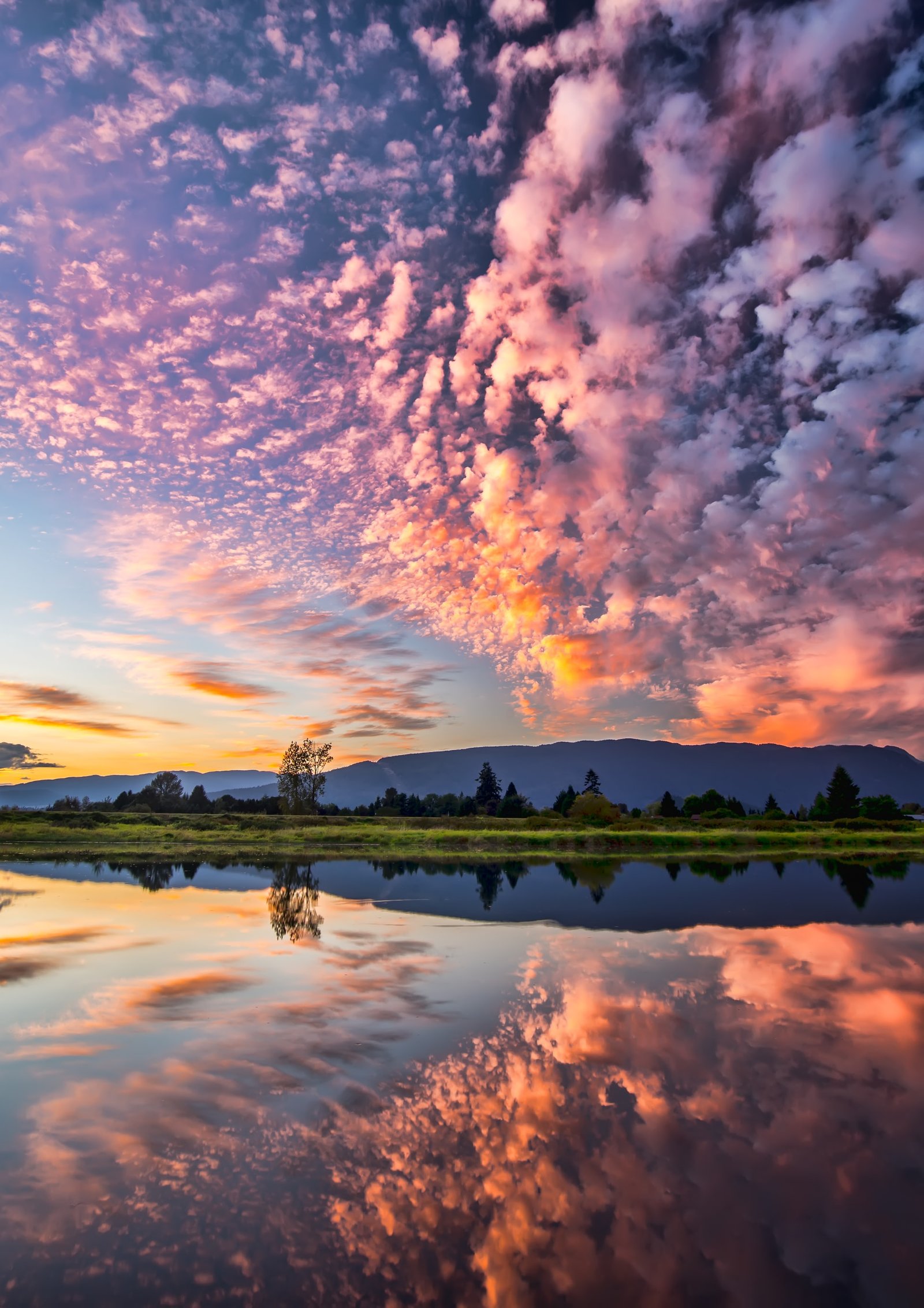 Photo by James Wheeler on Unsplash.
Pin it!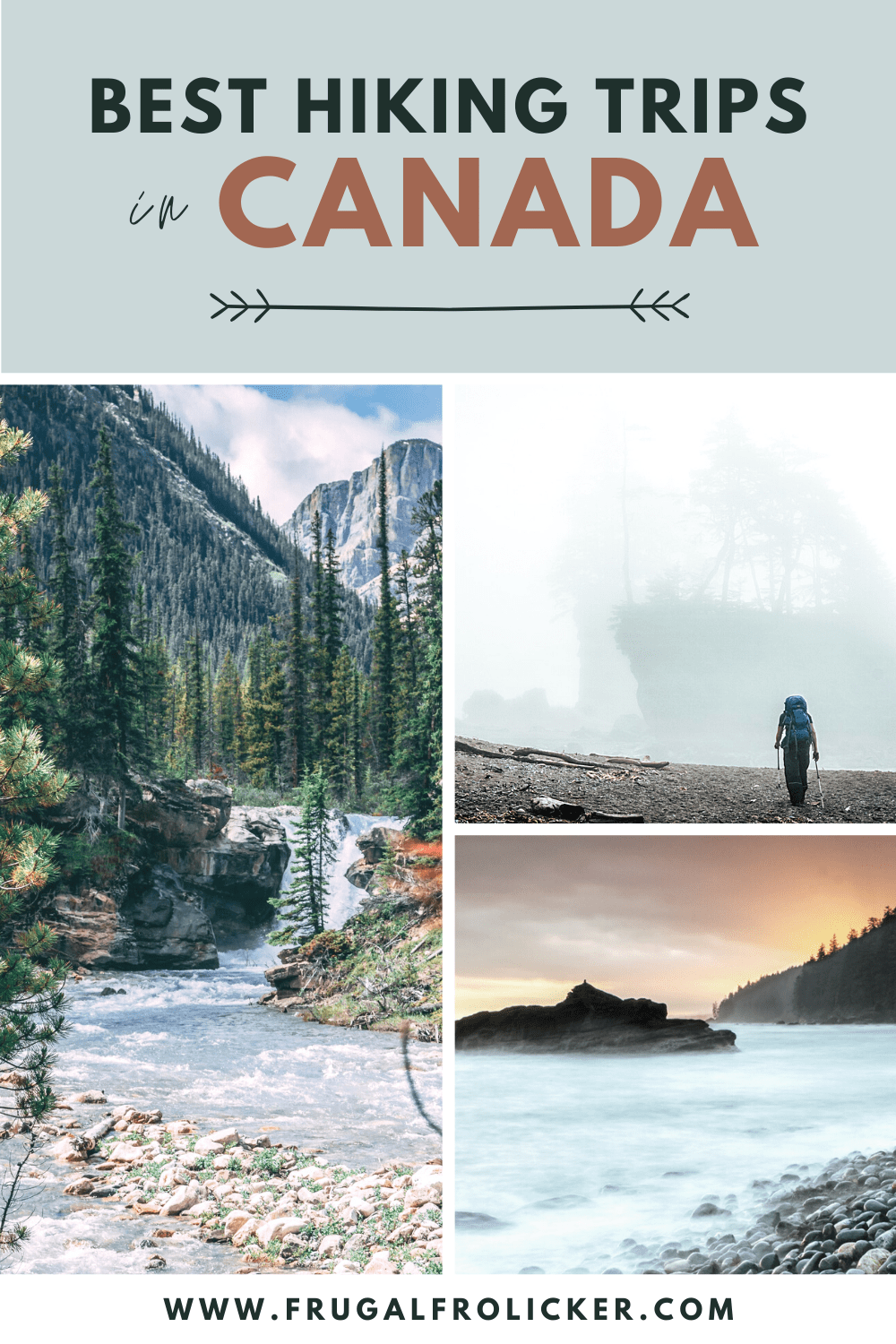 Pin it!