Oh man, it's been an awfully long time since I crafted one of these posts highlighting my upcoming travel plans. The truth is, I've been TERRIBLE about planning my travels these past couple years. It certainly doesn't help that I've been booking trips relatively last minute due to imposed quarterly visa runs, leaving little time to do much research. But mostly, I've just been intentionally hanging out on the "wing it" side of the travel planning spectrum. And you know what? Not planning or researching for trips has resulted in me missing out on some really cool stuff.
So this time, I'm doing things differently. I booked my flight to the Philippines a few months ago because it's somewhere I've been DYING to visit for years, not just because I have to leave the country again. And with thousands of islands beckoning, I figured it couldn't hurt to do a little research to determine which ones I most wanted to see.
Welp, "a little research" turned into me reading my Lonely Planet cover-to-cover and planning out every single day of my month-long stint in the Philippines. I'd forgotten how fun it is just to plan my travels! Instead of having one month of excitement, I got to squeeze out another two months' worth before takeoff.
Don't worry though, I'm not doing a whirlwind tour of the country! Slow travel is more my jam these days, so I've planned about a week per location. I think this is especially smart for traveling the Philippines, since it takes awhile to get around the country (be it flights between islands or long-ass bus rides across them). I'll be island hopping, doing ALL of the water activities, and staying in some really cool accommodation along the way.
Here's where I'll be frolicking from September 18 – October 18: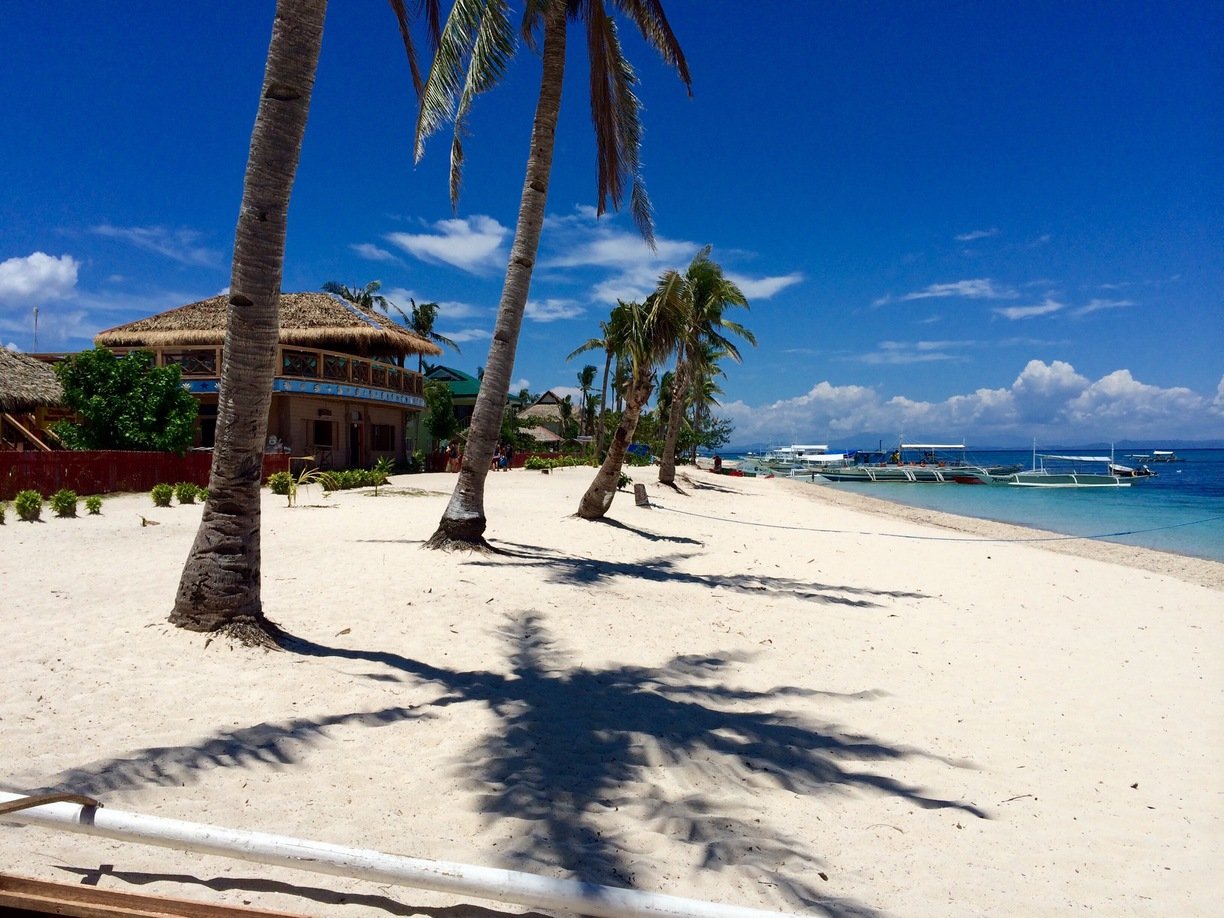 Photo via Trover.
Malapascua
I knew that I wanted to take advantage of the awesome diving in the Philippines and maybe even get my advanced open water certification, so early on in my research I set out to find the best island for diving in the Philippines. There probably isn't a "best" here simply because there are SO MANY dive sites in the Philippines, with such a variety of marine life and wrecks. Suffice it to say that my short list was, er, not so short.
Then I met someone who had recently been diving on Malapascua and couldn't stop raving about it, and once I glimpsed her Instagram photos I was sold! I feel like Malapascua offers a great blend of gorgeous white sand beaches and unique marine life (including thresher sharks and the uber-colorful mandarin fish), which makes it a great fit for my interests.
I'll be partnering with Evolution Diving to complete my advanced diving course and will be staying in their beachfront accommodation.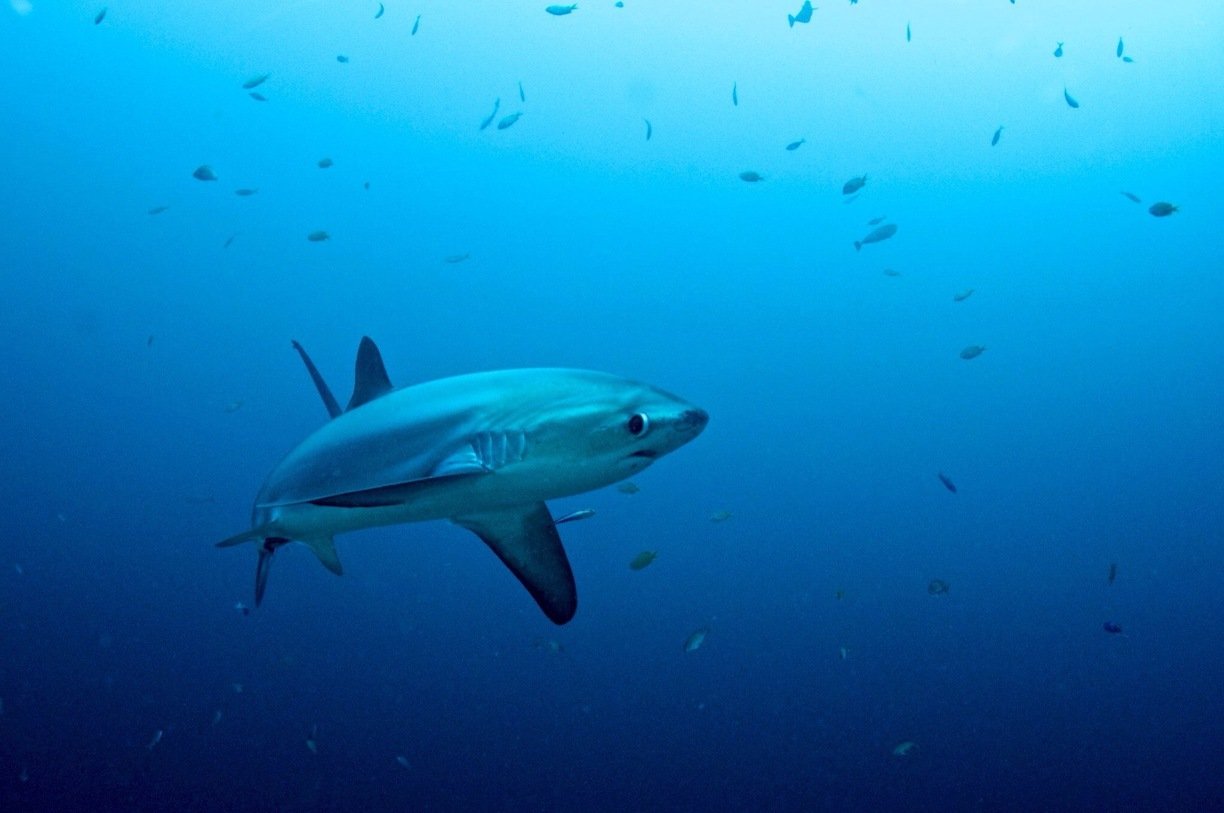 Photo via Trover.
Cebu
The island of Cebu is a major hub in the Philippines and tends to be a popular jumping-off point for the surrounding islands. I'm using it for exactly that, and as a result I'll be passing through Cebu city 3 separate times. I'm a little wary of the internet situation on the smaller islands I'm visiting, so I'm counting on Cebu to provide more reliable wifi so I can get all my work completed on time.
In my research I came across the devastatingly cool Henry Hotel in Cebu and initially balked at the thought of paying $80/night for a hotel room. I almost never spend that much on accommodation because I'd rather spend my time outside exploring and my money on outdoor activities. But then I thought, well, since I'll mostly be working and hardly exploring, and since I'm still lusting after this hotel weeks later, maybe I can justify the splurge. Plus, I feel like this room could easily go for close to $300 in the western world. $80 is such a steal.
SO I BOOKED IT!! I'll have two nights at the Henry Hotel in a massive room that looks something like this (though really, all 24 rooms of the size I booked are completely unique, so it could look nothing like this):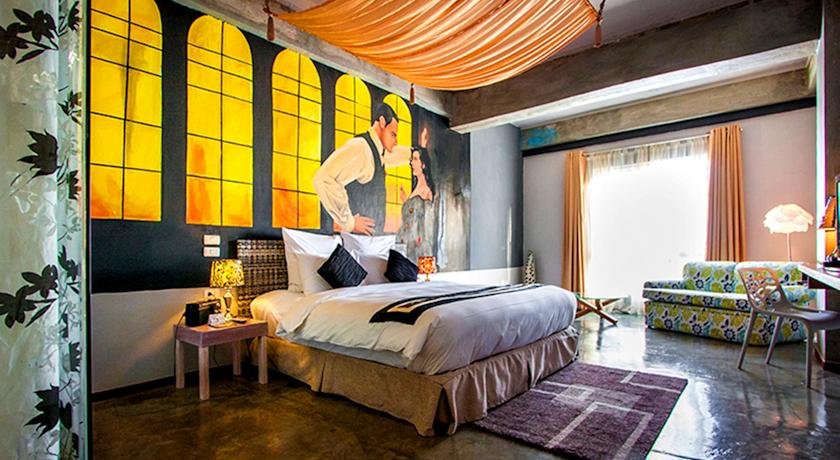 Photo credit: Booking.com
Siargao
I probably wouldn't have known about Siargao had I not stumbled upon this blog post, but I'm so excited to be staying on this little island! Siargao is an aquatic adventurer's heaven and a world-renowned surf spot. I'm partnering with Kermit Surf Resort to bring you coverage of ALL the outdoor adventures on Siargao, including surfing, stand-up paddleboarding, island hopping, yoga, rock pools, caves, and kayaking.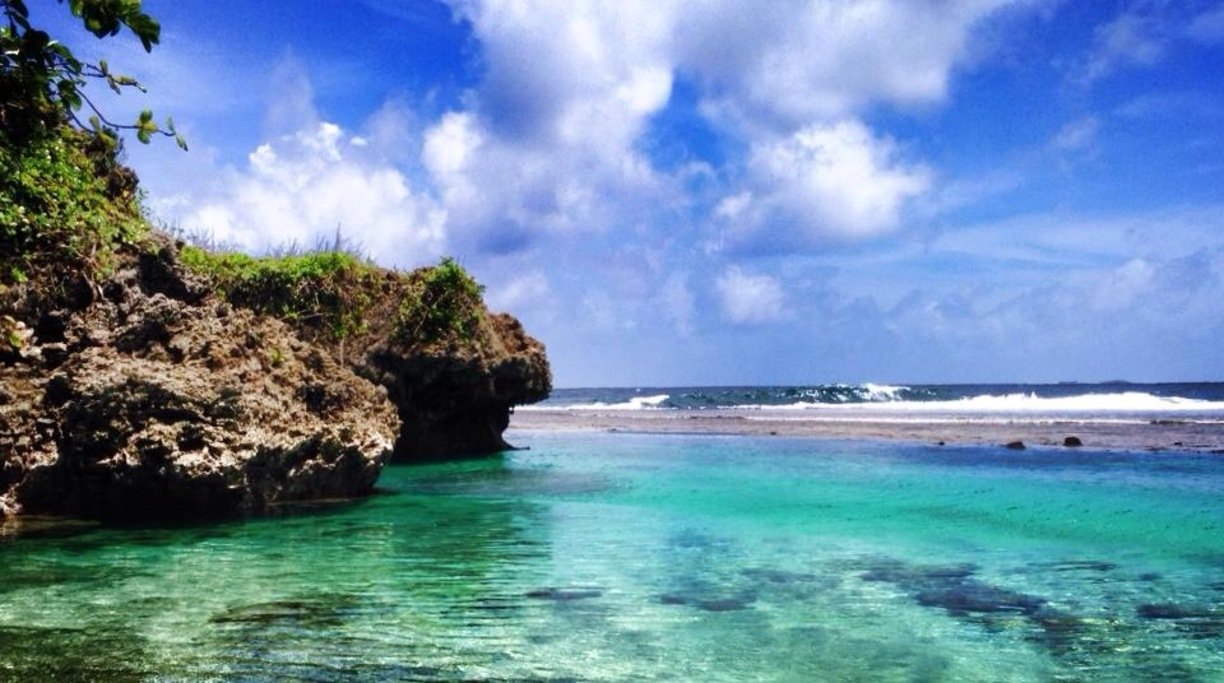 Photo via Trover.
I didn't realize that a big international surf competition would be going down during my stay and that accommodation has been mostly booked out for months, so I'll be jumping between 4 different resorts in 7 days. It's cool though, as I'll get to experience a variety of accommodation options from hostel to surf resort to boutique hotel.
Also, can we talk about me FINALLY learning how to surf?? I mean, shouldn't I have taken care of this ages ago since I now live in Australia? I suppose now's a good time to confess that I'm actually scared to surf. Equally I'm fascinated by it and love to watch surfers do their thing, so I think this will be a worthwhile challenge for me. Wish me luck! (Slash offer me tips!)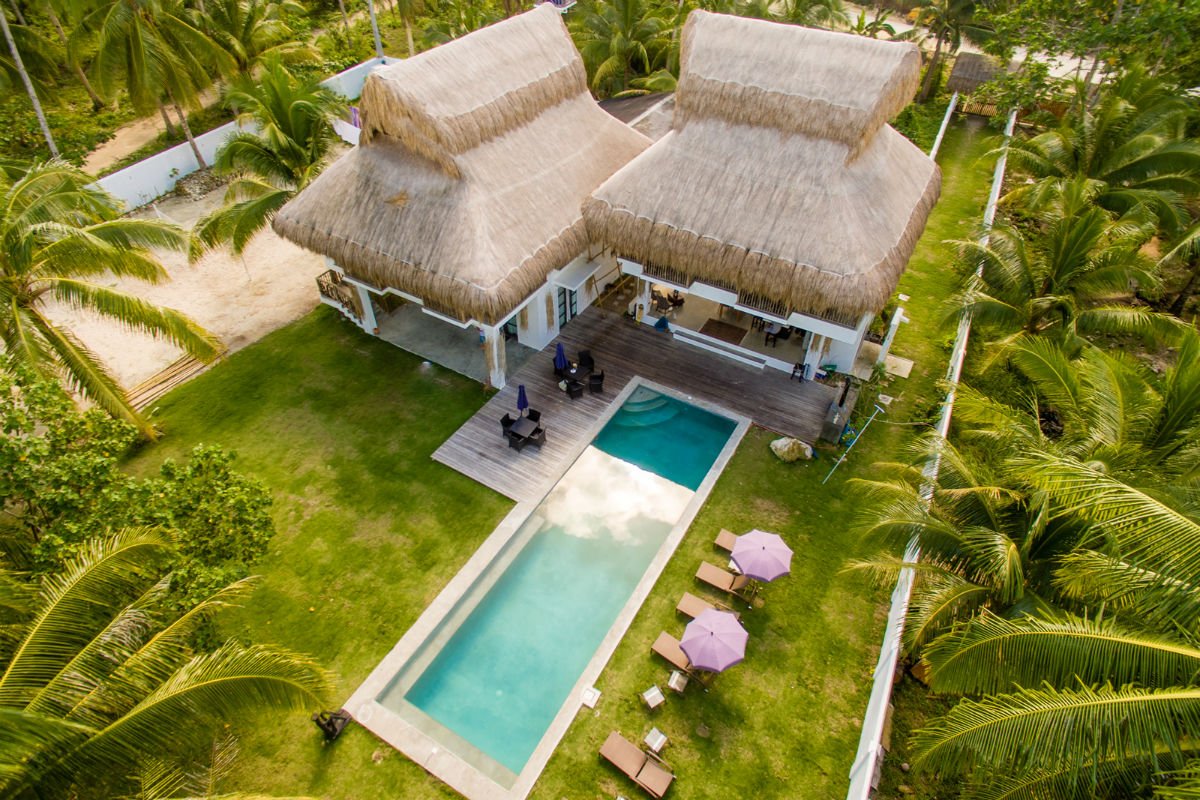 Photo Credit: Lux Siargao
El Nido
El Nido is what really put the Philippines on the map for me and catapulted it to the top of my bucket list. I mean look at it!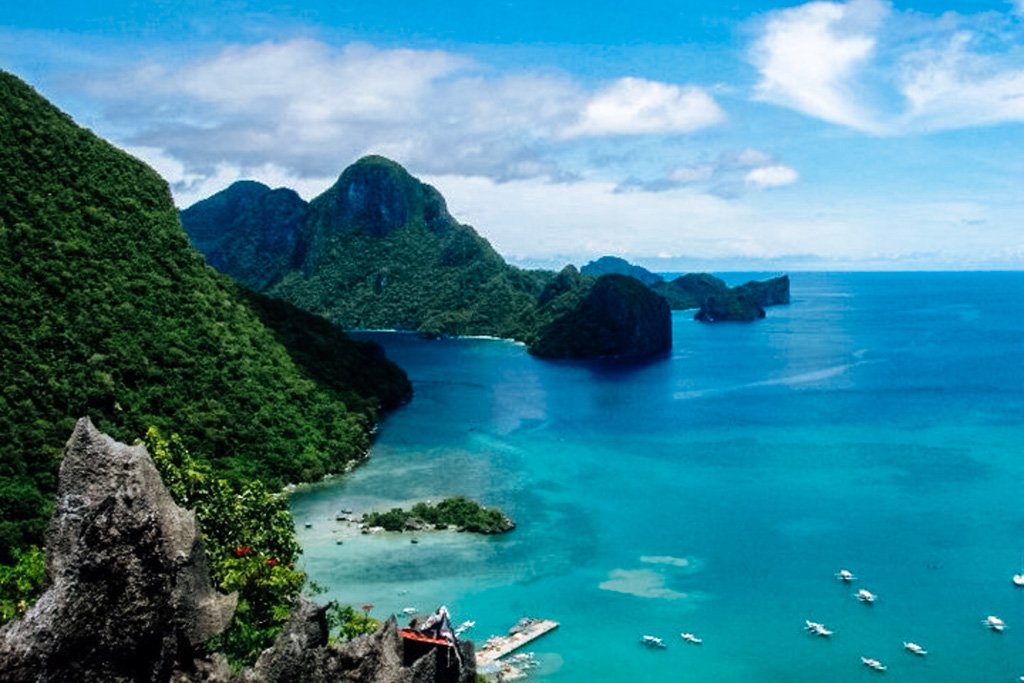 Image via Trover, edited by me.
Island hopping is the thing to do here, and I have zero objections to that. I have a full week at El Nido and will be staying at Spin Designer Hostel for most of this time, so I'm hoping to meet some adventurous travelers there to explore more of Palawan with (read: drive me around on their motorbike to check out nearby beaches and waterfalls!).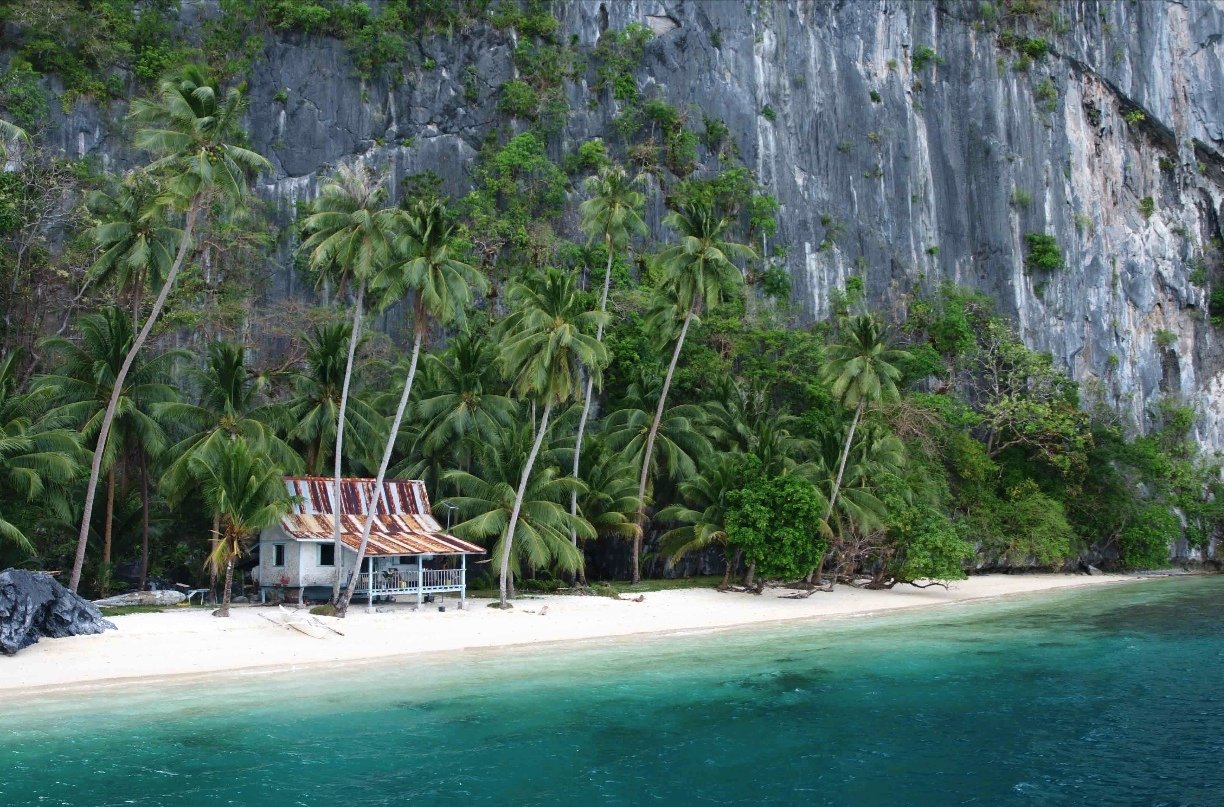 Image via Trover.
Manila / TBEX
Okay, so the main reason I booked my Philippines trip well in advance is because I've had it in my mind for months and months that I wanted to try to make it to a TBEX on this side of the world. I've been a travel blogger for nearly 4 years now and somehow have never attended TBEX – I feel like that must be some kind of record!
For you non-travel blogging (i.e. normal) folks, TBEX is a travel blogging conference held annually in 3 regions around the world (North America, Europe/Middle East, Asia) where travel bloggers and travel industry professionals get to network. This year, TBEX Asia is happening in Manila. There are workshops, talks, seminars, and parties to attend too, but mostly it's about the schmoozing (aka my least favorite thing to do next to cooking and cleaning). Between learning how to surf and forcing myself to network more, I'll be well out of my comfort zone at times on this trip – but I think it's a good thing. Here's to coming out stronger on the other side! Also, if any fellow bloggers have any advice for TBEX, kindly leave it in the comments, TYIA!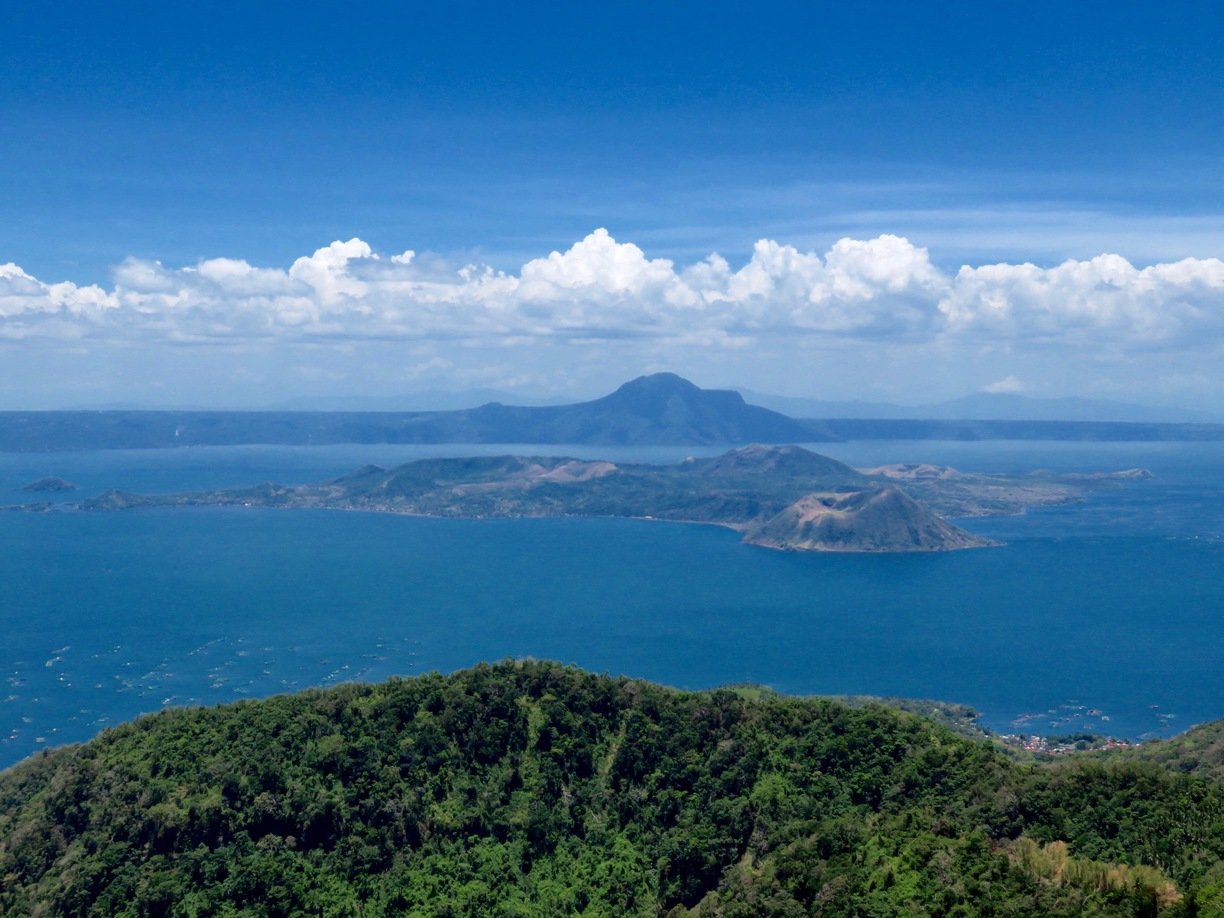 Taal Volcano. Image via Trover.
Unfortunately all the TBEX press trips take place after the conference (and after I fly back to Australia), so I'll miss out on those. But I did get onto a Pre-BEX day trip to Taal Volcano which involves a hike or horse ride up the summit. Even cooler, Taal is the world's largest island in a lake on an island in a lake on an island (did you follow that?).
I thought about booking one of the TBEX partner hotels near the convention center, but they're more expensive than the Henry Hotel and don't seem to be worth the splurge so instead I've booked a one-bedroom Airbnb apartment nearby for a fraction of the price. (Use this link to get $35 off your first booking on Airbnb. It's an awesome way to live like a local while you travel! And it's what I've been using in-between house sits in Australia.)
Have you been to the Philippines? Got any tips for me for surfing or attending TBEX? Please share in the comments below!