I was supposed to have made it to Melbourne months ago. Even though I may not have officially declared my intentions in writing, I had it in my mind that I'd spend the bulk of my year on the work and holiday visa in Australia living in Melbourne. After all, I've already lived in Sydney – it'd do me well to try a new city this time around, right? (That's what the overbearing sensible part of me concluded, anyhow)
So after my mid-December arrival, I traveled around Queensland and Tasmania, allotted a couple weeks for Sydney, and figured I'd be in Melbourne by late January. But that was before Sydney seduced me into staying an additional two months. What can I say – I'm a slave to the beach and I'm not sorry about it!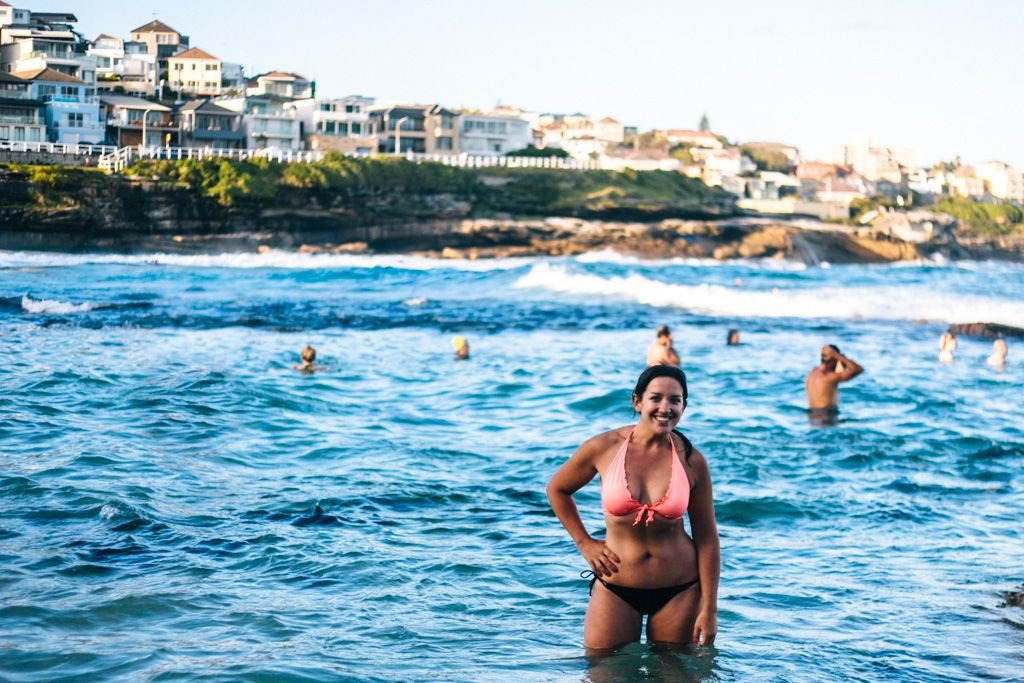 At Bronte Beach in Sydney
Also, a little praise for the beauty of NOT PLANNING and GOING WITH THE FLOW is in order. If I had stuck to my original 'plan' or had a job lined up in advance, I wouldn't have had those two magical months in Sydney. I wouldn't have met the fantastic people I was privileged to spend my days with there. On a higher level, it just feels really good to act on feeling and impulse. I didn't feel ready to leave Sydney, even though it might have been more sensible for me to leave and find a proper job – so I stayed until it felt right to move on.
I'm realizing that planning is what happens when we let our minds get in the way of being present. Planning is a way of attempting to control our lives, but so much good stuff happens when we let go of those plans and surrender to everything outside of us. I've spent most of my life being a planner, and while it often comes in handy, it's at the sacrifice of spontaneity (and fun). Travel has slooooowly helped me improve at this, but I'm still working on achieving a healthier balance. Plan less, live more – a possible contender for my 2015 mantra?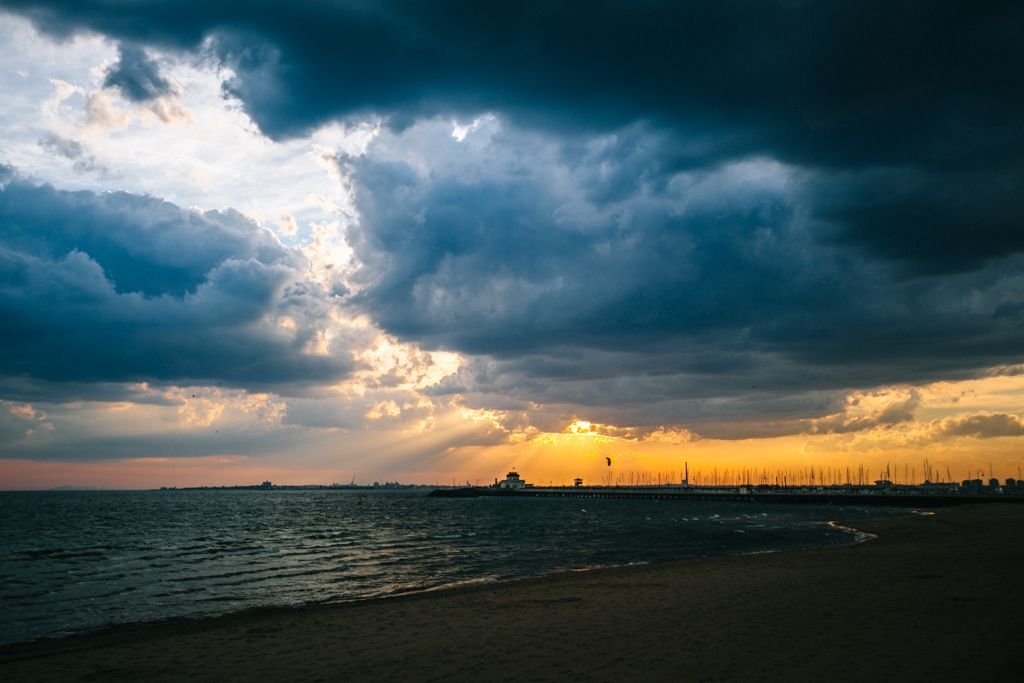 Sunset at St. Kilda Beach in Melbourne
4 months later I'm finally in Melbourne and it is everything that everyone has ever told me it would be. I totally get what people mean when they say you can experience all 4 seasons in a day here. A couple days ago you could find me sunbathing at St. Kilda Beach. Today, I'm clad in a proper jacket and pants (yes, pants – the horror!) on a blustery, soggy autumn day.
And oh god, the hipsters! It's like they took the hipster population of Williamsburg and multiplied it to the 50th power, then spread it across half of the neighborhoods in this city. Most of the guys that pop up on my Tinder are some degree of bearded and/or tattooed and I'm not thrilled about it (facial hair creeps me out; tattoos will never make sense to me).
But above all, MELBOURNE HAS THE BEST COFFEE. Compiling a 'best coffee in Melbourne' list would be utterly pointless because every other cafe here brews coffee that would kick the arse of most coffee shops in any other city. I'm so overwhelmed by options and the notion that I will never sample even a sizable fraction of Melbourne's stellar coffee offerings, but of course that won't stop me from trying!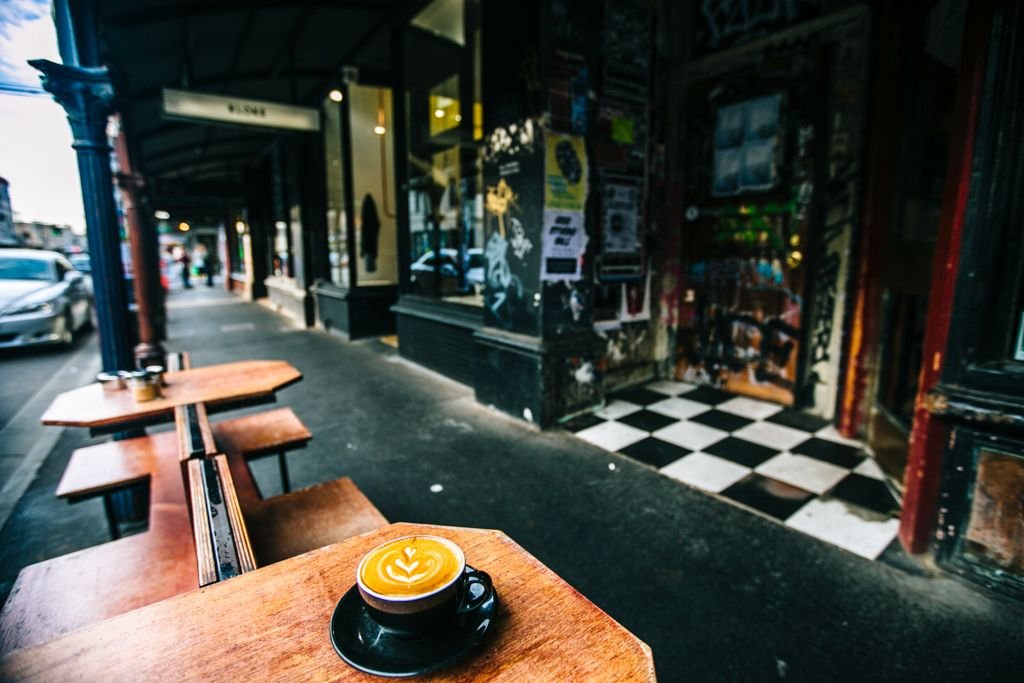 Atomica Caffe in Fitzroy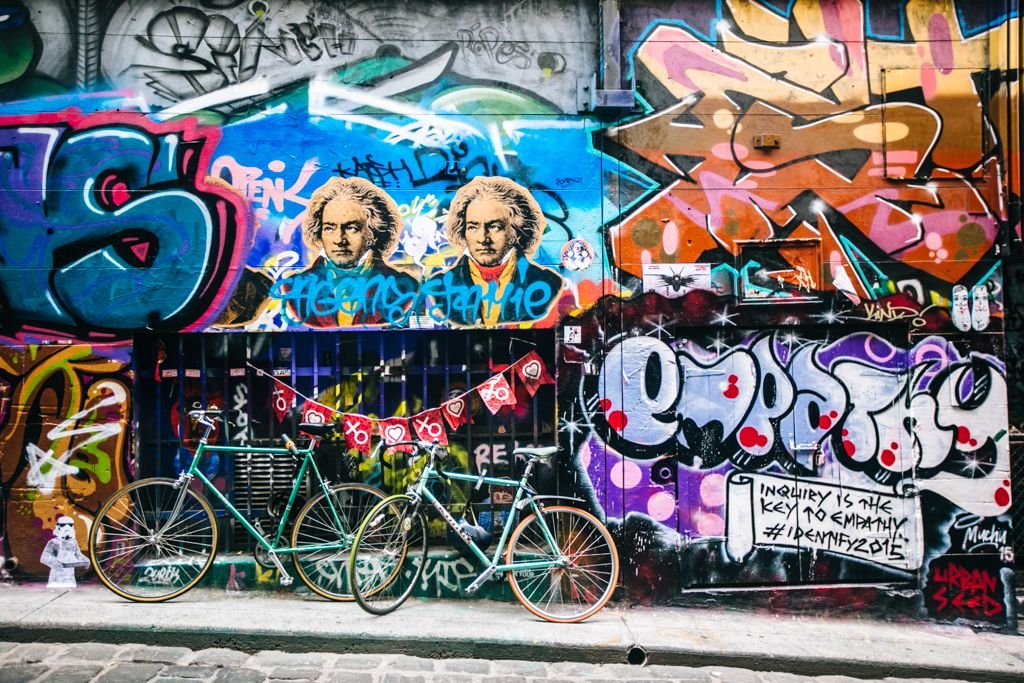 Hosier Lane in Melbourne
Aside from the temperamental weather, Melbourne and I are getting along exceptionally well. If it weren't for my flight booked from Perth to Townsville for my upcoming Hinchinbrook Island press trip in early May, I'd be quite happy to linger in Melbourne indefinitely (again, see what I mean about planning being the worst?). Instead, there's an uncertain expiration date looming over me as I try to get to know this fantastic city. I need to leave by the first week of May, but I've still yet to book transport out of here because, honestly? I kind of don't want to. But I know I have to, and it feels unsettling because I'm not anywhere near done with Melbourne.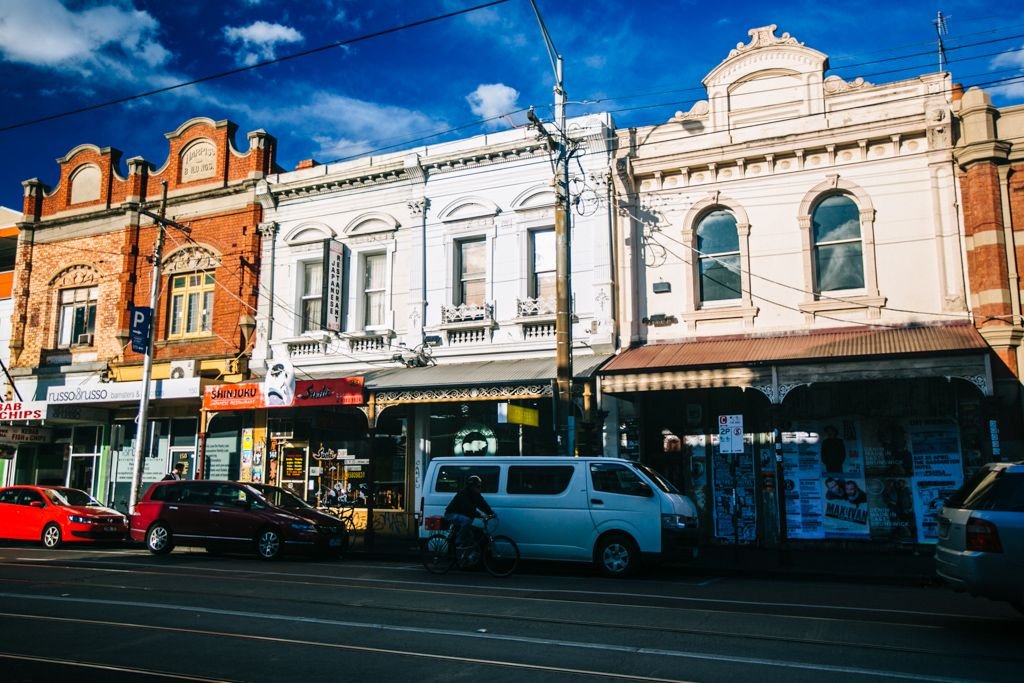 Streets of Brunswick

Residential North Fitzroy
I've been in Melbourne for 2.5 weeks now. In theory, this should be plenty of time to see a new city – but I'm finding it difficult to get in my groove here. I've bounced between a work gig, crashing on a friend's couch in an outer Melbourne suburb, and roadtripping around Victoria. I feel like I'm somewhere in-between a tourist and a local here, aimlessly walking around like somewhat of a zombie in that gray area. I keep stumbling upon artsy, bustling streets while frolicking around Fitzroy and Brunswick and can't help but feel like I'm on the outside looking in. Stylish thrift stores, trendy sidewalk cafes, hip bars brimming with hip locals – this city is full of cool, but without any money to spend or a collection of friends here in the know, it's hard to enjoy any of it. Every time I see a cyclist pass by I feel like saying f-ck it, let me find a real job, get my own apartment, buy a used bike, and make Melbourne my Brooklyn 2.0.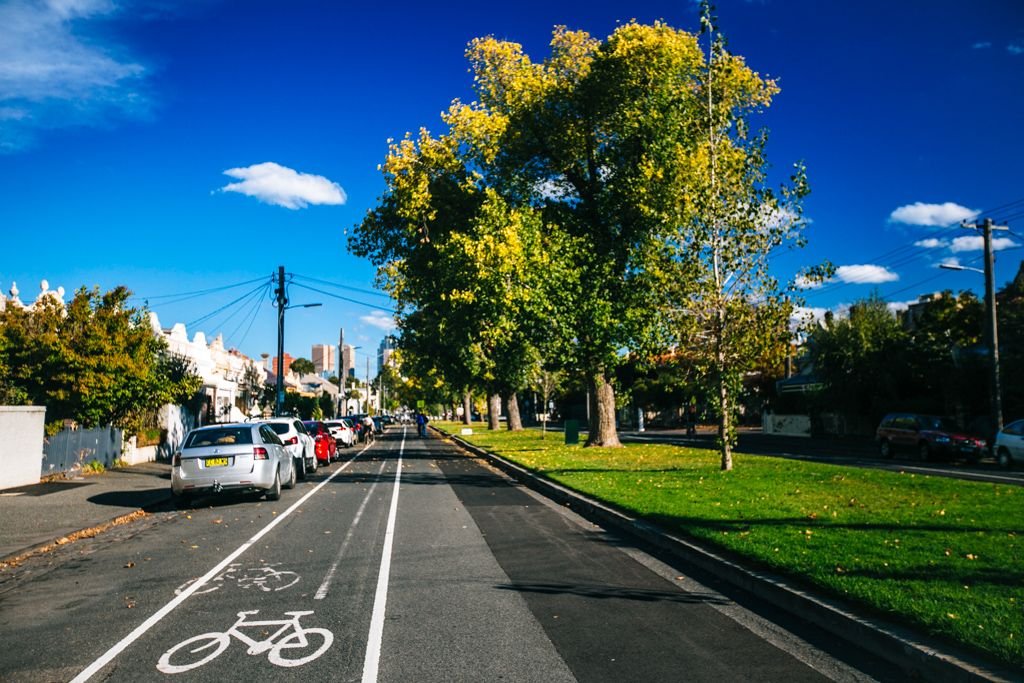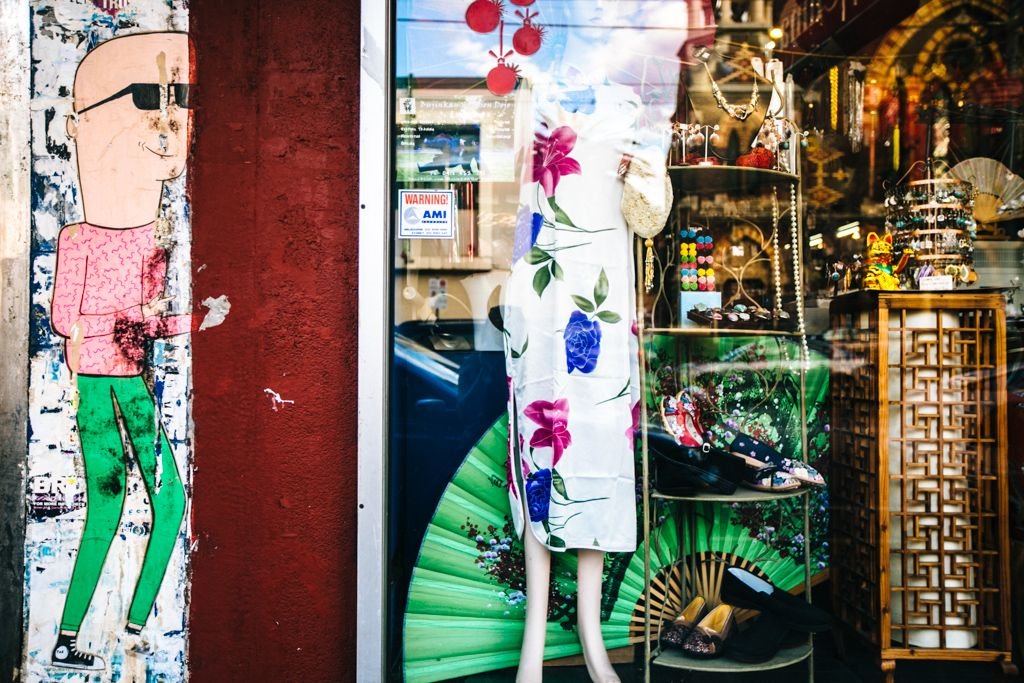 A vintage store in Brunswick
If I've learned anything, it's that Melbourne is a city best enjoyed as a local, not a visitor. All the really good stuff here lies well beyond the tourist radar. It's a city that you need to commit to in order to truly experience and love.
(Pretty sure that's a metaphor for my whole life, but that's a discussion for another day!)
Melbourne, I'll be back!