Welp, the moment I've been dreading is finally upon me: my year on the Australian Work & Holiday Visa is almost over.
I knew before I even stepped foot on the Canberra Airport tarmac on Day 1 that I wouldn't want to leave this country. I mean, come on: most backpackers arrive with an oversized pack and little else to last them the year; I, on the other hand, have been carting around 100 lbs of luggage for the past 12 months because I wanted everything I could possibly need long term here with me.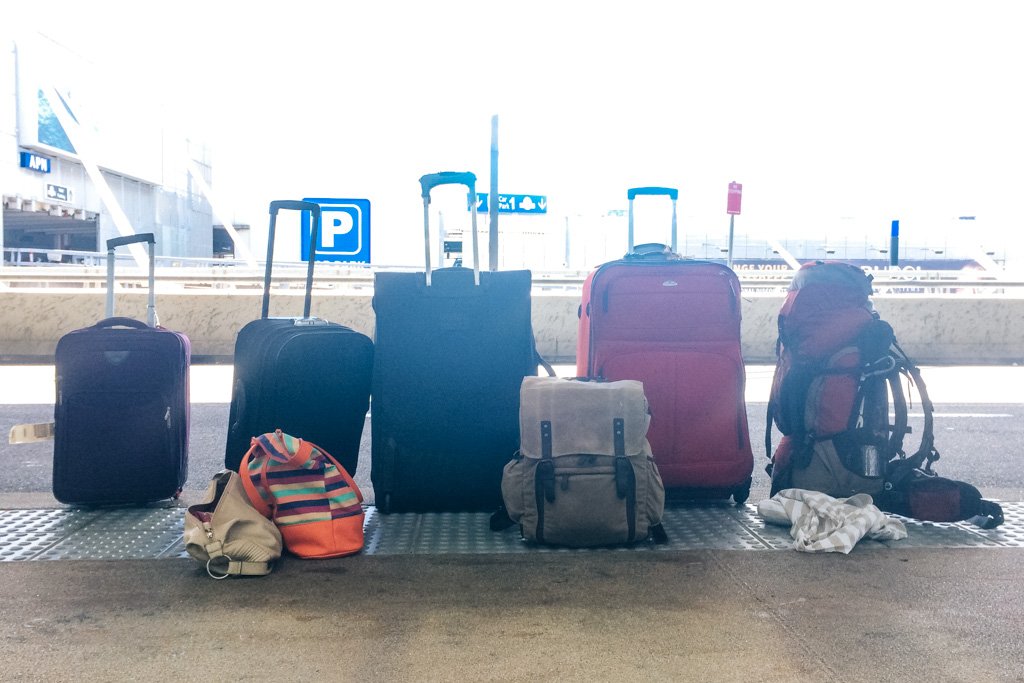 What 2 working holidaymakers brought to Australia. At least I'm not the only one, right?
The really beautiful thing about this year is that it's been almost entirely unplanned. After the first 6 weeks, jam-packed with jaunts to Queensland and Tasmania which I booked well in advance, I let myself get swept up in the flow of life. I settled down when I felt like that's what I needed at the time; I moved on when I felt ready to. I minimized my obligations and maximized my freedom. In short: I did what I wanted, when I wanted.
The flow coaxed me to stay longer in Sydney to work on self-growth, led me across the country when adventure called, anchored me in the middle of nowhere when I needed security, and delivered me to Melbourne to start anew.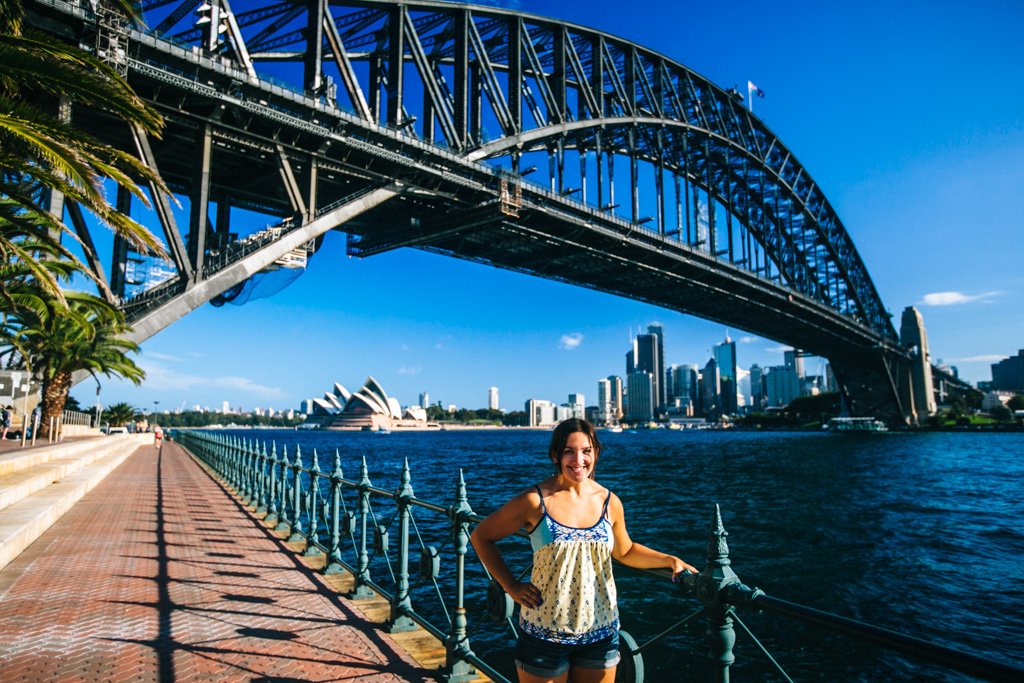 I returned to Melbs in Month 10 with a few intentions: to resume things with a romantic interest, to get a job, and to give this city a second chance. Life had other things in store for me, though: I became a full-fledged freelancer working on projects that span many of my interests and skillsets. I met App Guy, who's now my boyfriend (or partner, as the majority here say – I much prefer that!). And I find myself thoroughly enjoying Melbourne in a way I couldn't back in April, when I was broke and the weather was wretched.
I feel like life is holding up a big sign for me right now that says WELCOME. And just as I've done all year, I'm listening.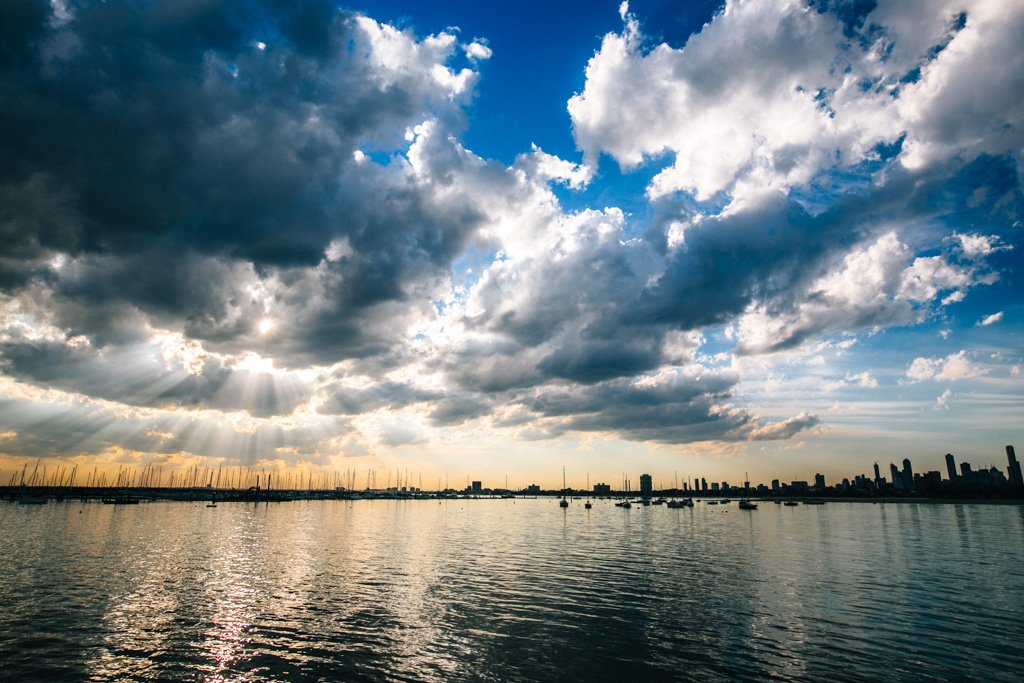 St. Kilda in Melbourne
Whats's Next?
I'm heading to Bali for about 3 weeks, from November 29 – December 18, simply because it's the cheapest international flight out of Australia (with New Zealand a close second). It's been 2.5 years since I backpacked solo through Asia and I am so psyched to get back into it! This'll be my first foray into digital nomadism, so I'll be attempting to balance work with play while traveling. While I don't have much planned aside from a hotel booked for the first week in Ubud, I'm thinking I'll base myself at 3 different places over those 3 weeks (so, only moving once a week) and do some frolicking nearby.
While in Bali, I'll apply for the tourist visa once my current work and holiday visa expires. Everything I've heard about it points to instant approval and zero problems with immigration upon entry into Australia, but because I've just spent a year here I'm worried it might raise some eyebrows. Assuming I don't get denied re-entry, I'll return to Melbourne for a month-long house sit in Northcote over the holidays.
With this tourist visa, I'm allowed a year in Australia but can only stay for 3 months at a time – which, oh darn, means I'll have to take myself traveling abroad every so often. I think I'm ok with this! But it's not a good long term plan because I'd like to legally be able to work in this country again and stay here indefinitely. So when I get back, I'll be looking into self-sponsorship: i.e. starting a business in Australia and sponsoring myself to work (sounds odd, but it's totally legit as long as you provide every single thing asked for in the applications).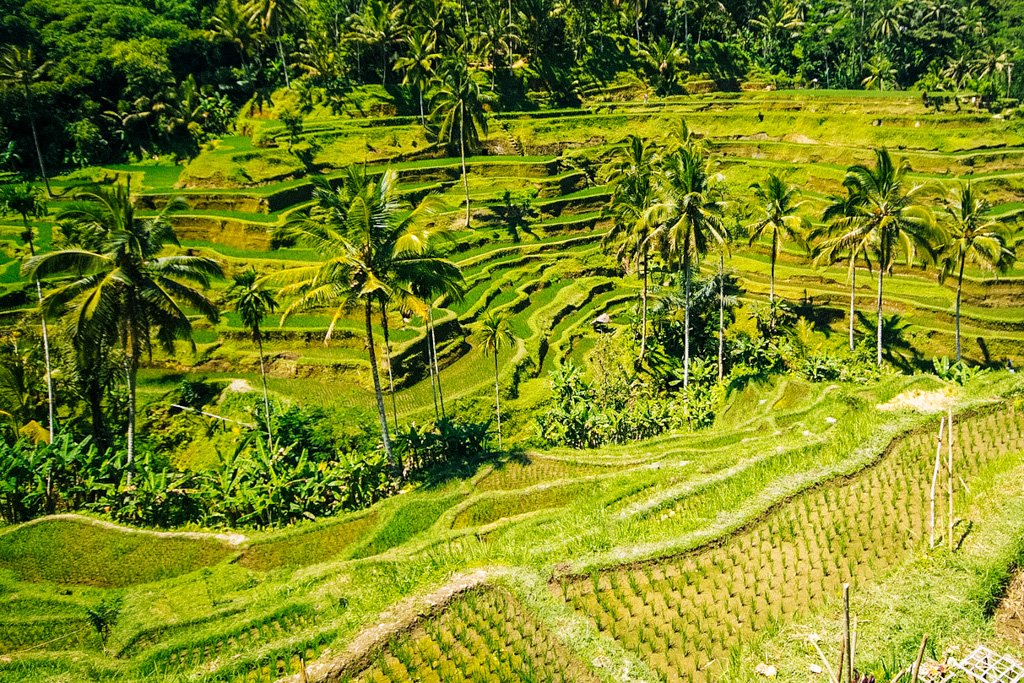 Ubud photo via McKay Savage on Flickr (edited by me)
One More Thing!
In other really exciting new: I've opened up an online shop to sell my travel photos!
A selection of images from my year in Australia are now available for purchase as prints or canvases. And with the holiday season approaching, now's a perfect time to place an order! Products can be shipped to US and Australian addresses.
So tell me, friends: Any suggestions for Bali and Indonesia? Any tips/reassurances re: the Australian visa situation?