This is a guest post written by Zach Ruhl of Ruhls of the Road.
—
Denver, Colorado is an adventurer's paradise. In the summer, the mountains offer an epic escape into the wilderness on hiking and camping trips. In the winter, when the fresh snow falls, skiing and snowboarding in the Rocky Mountains is one of the most fun and adventurous activities you can do.
All of this adventure is located right in and around Denver, making this a wonderful place to visit and take short trips from.
In this article, we're taking you on a trip to some of our favorite weekend road trips from Denver. Let's do this!

Photo by Zach Ruhl; edited by Lindsay.
Rocky Mountain National Park
Rocky Mountain National Park is without a doubt a must-do day trip or weekend road trip from Denver. The National Park is a perfect place to see wildlife, experience the beauty of nature, and see some amazing sites while you're at it. The wildlife in Rocky Mountain National Park is perhaps better than any other park in the country. Wild elk herds and deer are everywhere, and you'll be able to spot a moose if you keep your eyes peeled.
If you are into hiking, then welcome to paradise. The Dream Lake & Emerald Lake hikes are amazing, as are the Biertsadt Lake and Sprague Lake walks.
Moraine Park is the perfect place to explore a vast valley between the mountains, where elk and deer herds run wild. Bear Lake is a perfect lake that you can drive to and relax as you enjoy the picturesque view in front of you.
We recommend visiting Rocky Mountain National Park in the late summer, after the snow has melted off of the trails, and the elk, deer, and moose are growing their racks. You can visit in the winter also, of course, but make sure to bundle up and bring your snowshoes!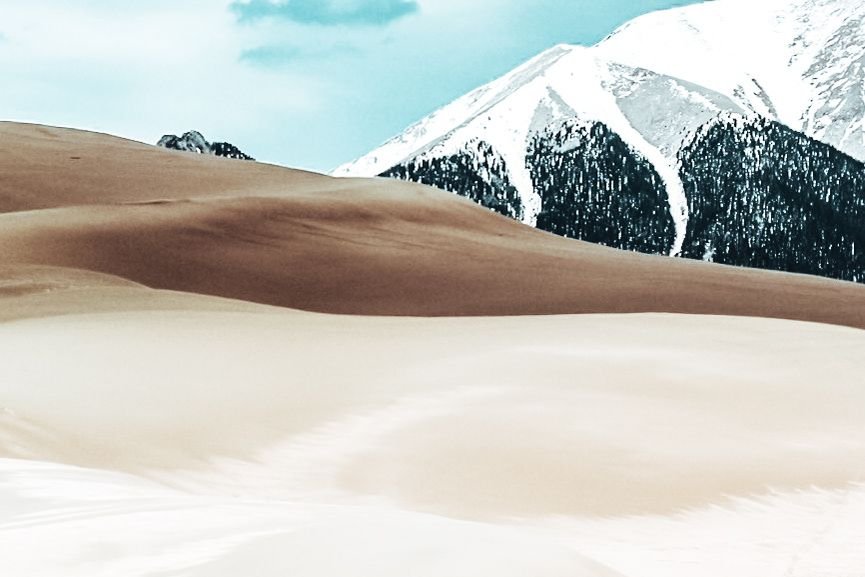 Photo by Zach Ruhl; edited by Lindsay.
Great Sand Dunes National Park
Great Sand Dunes National Park is the other, lesser known national park right around Denver. The dunes are located about 3 hours south of the city and make for one of the best weekend road trips from Denver.
As you drive into the dunes area, you'll be amazed at what you see. Right at the base of the enormous Rocky Mountains are a smaller set of mountains, made entirely of bright, powdery sand! The sand shifts in the wind, creating a constantly moving landscape that changes day by day, it is truly a beautiful view and a unique experience.
Right outside the park, there are a few places where you can rent sand boards and sand sleds and ride them down the tallest dunes in the park. You've heard of snowboarding and snow sledding… now it's time to try sand boarding and sand sledding! It's just like snowboarding, but without the wet and cold.
Colorado Springs
Colorado Springs is an incredible destination located just an hour south of Denver. In fact, if you have more than a day, we recommend combining Colorado Springs and Great Sand Dunes National Park to plan one of the best weekend road trips from Denver.
The area in and around Colorado Springs is full of wonderful adventures and incredible things to do. Garden of the Gods is the very best thing about it. This preserved area right in the heart of an urban city makes for a unique experience, featuring enormous rock formations inexplicably scattered around an enormous valley.
The Manitou Incline, a challenging one mile hike straight up an old railway, is also in the area, and provides a beautiful view if you are willing to take on the challenge.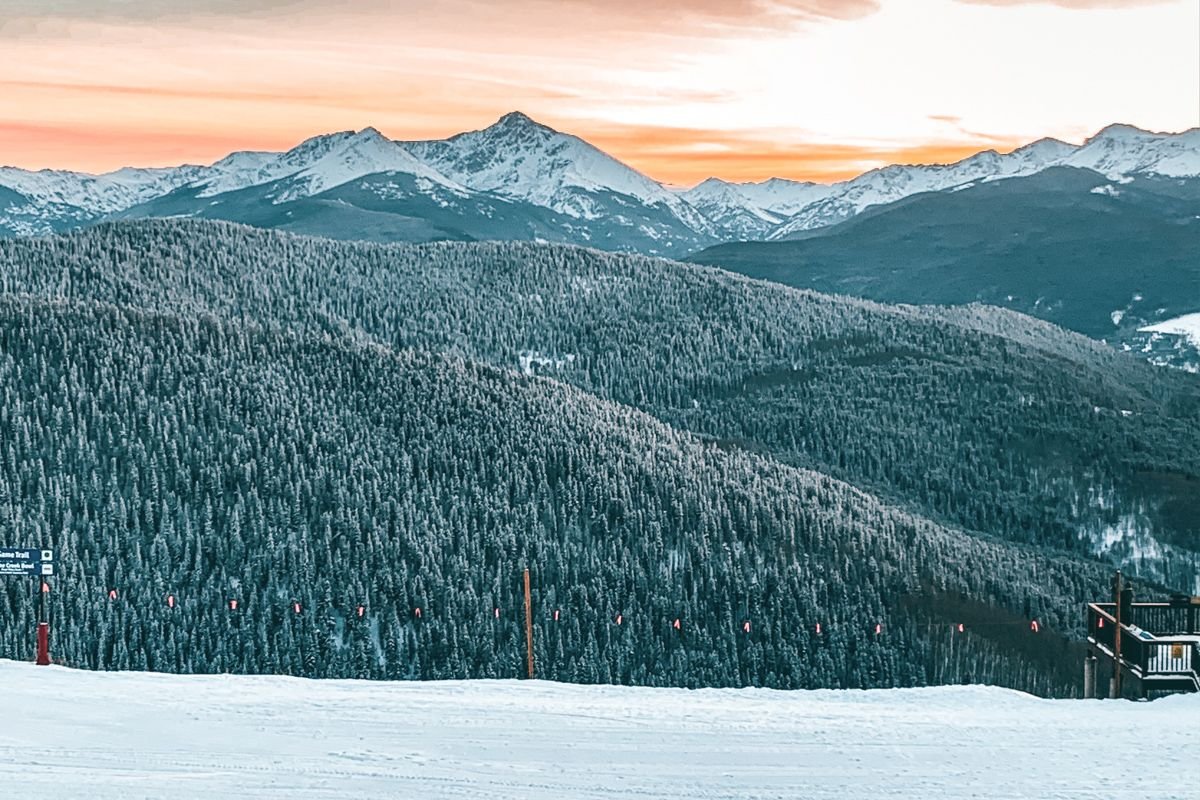 Photo by Zach Ruhl; edited by Lindsay.
Vail
Vail is an epic destination during the winter. Vail has one of the top ski resorts not only in the USA, but in the entire world. The mountains are stunning, the routes are excellent for skiers and snowboarders of all skill levels, and the experience is beyond compare. Nearby ski resorts like Beaver Creek, Breckenridge, Keystone, and Arapahoe Basin also make for great day trips from Denver during the snowy season.
However, what most people fail to recognize is that these epic ski resorts also make for wonderful summer destinations! The incredible views are still there, and much of the terrain is open for hiking and other types of adventure. Vail in particular offers numerous things to do during summer months, like hiking up Vail Mountain, cycling the Gore Range Trail, and Epic Discovery (think: zip lines, bungee trampoline, climbing walls, and adventure courses).
Requiring less than a 2 hour drive and offering plentiful outdoor adventure activities in all seasons, Vail is one of the easiest road trips from Denver year-round.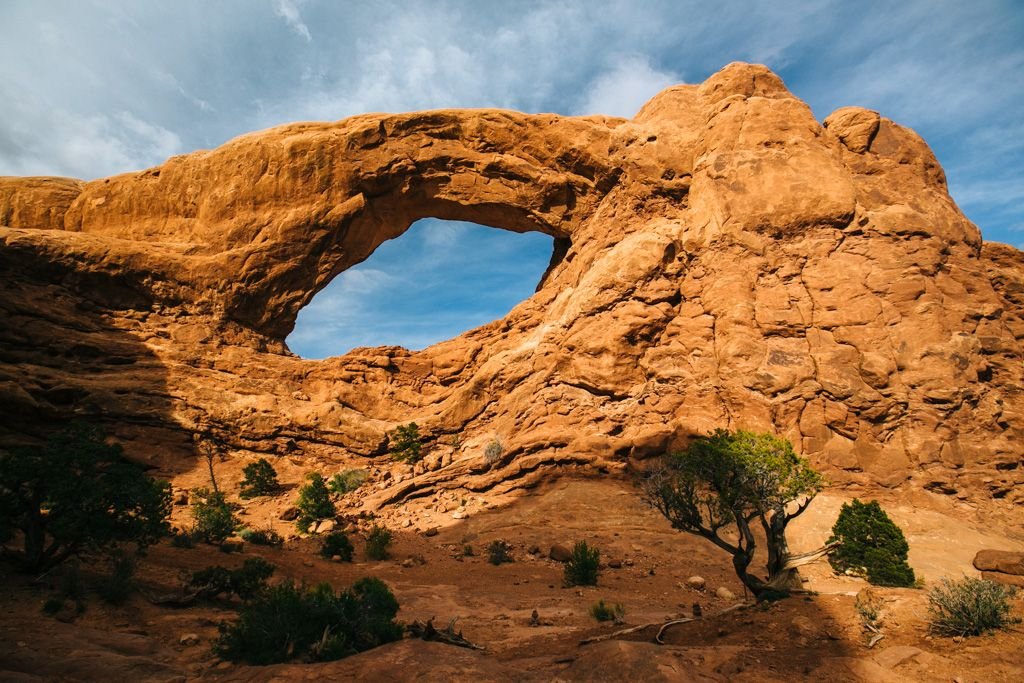 Arches National Park.
Moab, Utah
Ok, so this one is a little further afield and across the state border, but trust us when we say it's one of the best road trips from Denver.
But honestly, who can resist Utah when it hosts some of the best national parks in the world? Arches, Canyonlands, and Grand Escalante National Park are both right outside of Moab, which is a 6 hour drive from Denver. You'll have a great time exploring this Utah town and all of the amazing natural scenery surrounding it.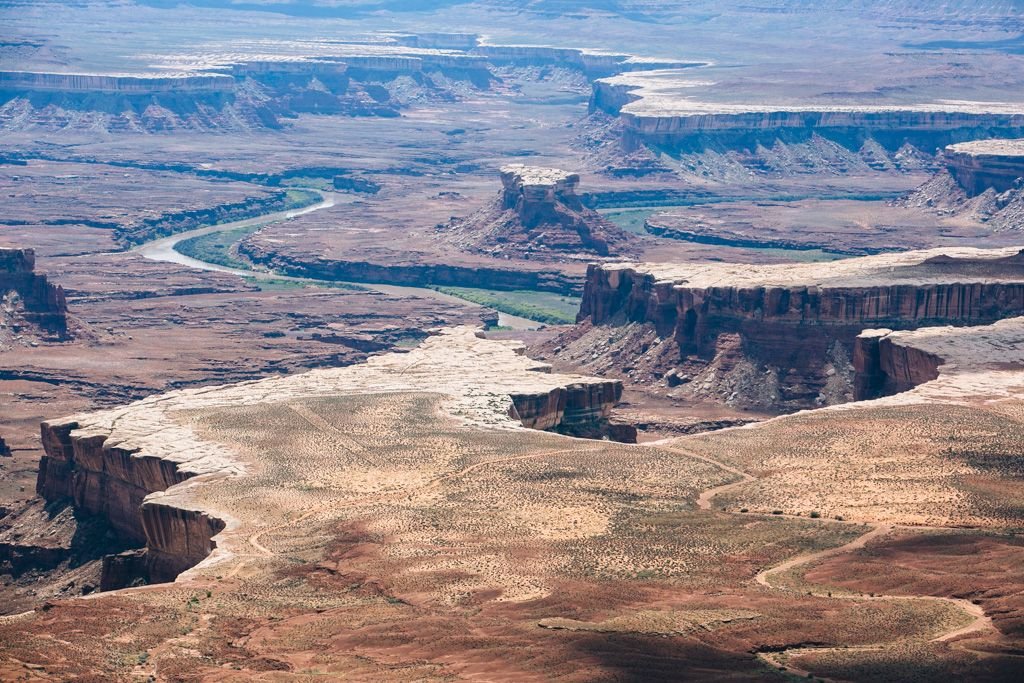 Canyonlands National Park.
Arches National Park is a mind-boggling place. The enormous rock formations in the shape of bridges and arches defy explanation, you won't be able to take your eyes off of them as you make your way through the park.
Canyonlands National Park is equally impressive, however the attraction here is the enormous canyons! (Clearly whoever named these parks did not want to confuse people).
Moab itself is an awesome little adventure town full of excursions like dirt biking, canyoneering, and off-road Jeep adventures. It's also home to Sand Flats Recreation Area, a gloriously scenic park that's popular for mountain biking and off-roading.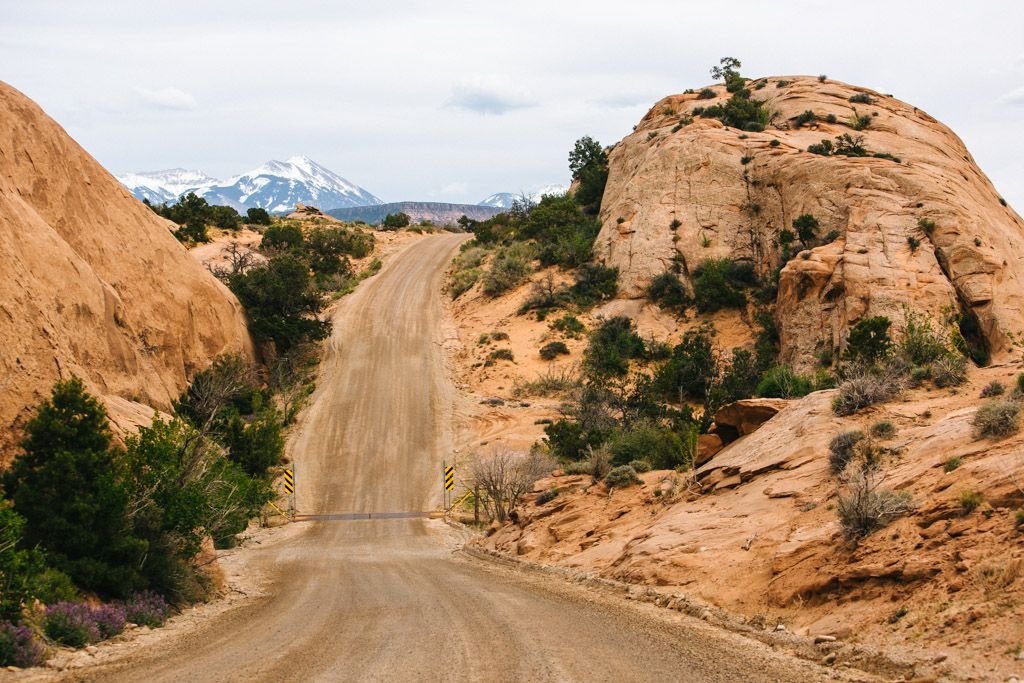 All in all, Denver is an absolutely incredible place to live and explore. The area right outside Denver has incredible day trip and road trip potential, with some of the most unique and beautiful sites in the country.
READ MORE: All your road trip questions… answered.
Pin it!