Canyonlands plays second fiddle to Arches when it come to Moab's national parks, but you know what? I don't think that's well deserved. Plop this stunner anywhere east of the Mississippi and it would easily be the most visited (and most beautiful) national park. Amiright, or am I right?
Here's the lay of the land at Canyonlands, which is divided into 3 main areas:
Island in the Sky – The most easily accessible district; a plateau "in the sky" providing far-stretching views of the canyonland landscape below and around.
The Needles – Partially accessible by car, but better explored on foot or by 4WD, this district is ideal for longer backcountry hikes and camping trips. It is named for its colorful sandstone spires.
The Maze – The most remote district, requiring a high clearance 4WD vehicle to conquer its rough roads. No visitors center, no amenities, just straight nature.
Here's the thing, though – the 3 districts of Canyonlands are not connected, and it takes considerable time to get from one to another. It'll take you about an hour to get from the Island to the Needles. What's more, it takes time just to get around the parts of the parks that don't have good roads (i.e. some of the Needles, all of the Maze). If you want to thoroughly explore Canyonlands, you'll need to allot several days to the park.
With a sprained toe, compact car, and limited time, Island in the Sky was the obvious choice for me. I was pretty ok with that.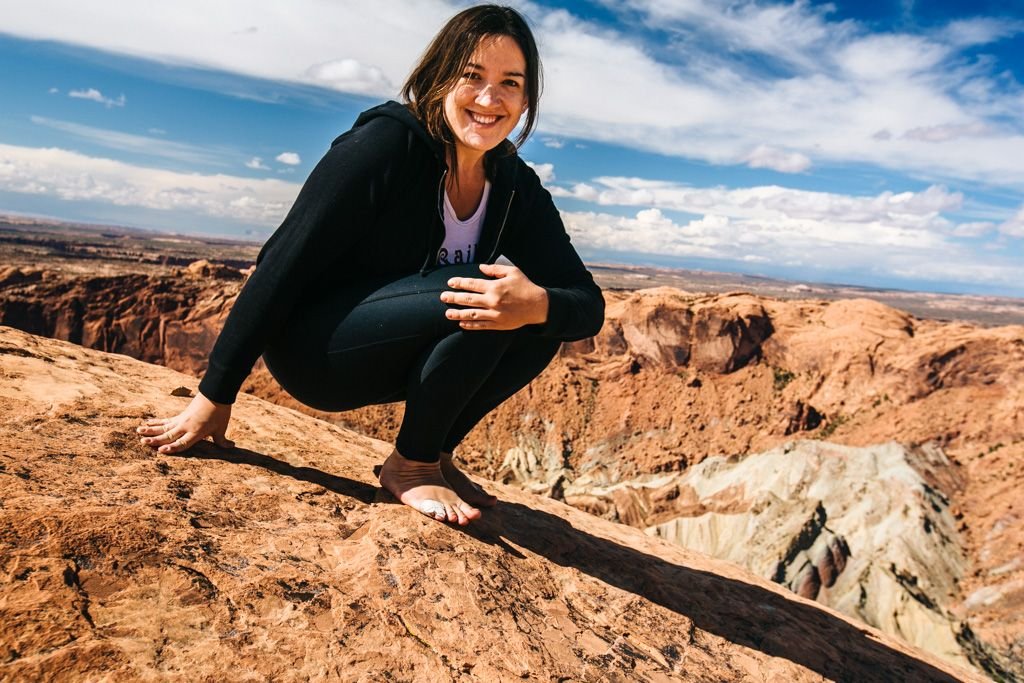 From the first major lookout point, just across from the visitor's center, I was instantly struck by how Grand Canyon-like it looked. I'd argue that Canyonlands is a smaller but more diverse version of the Grand Canyon. It certainly bore more than a little resemblance.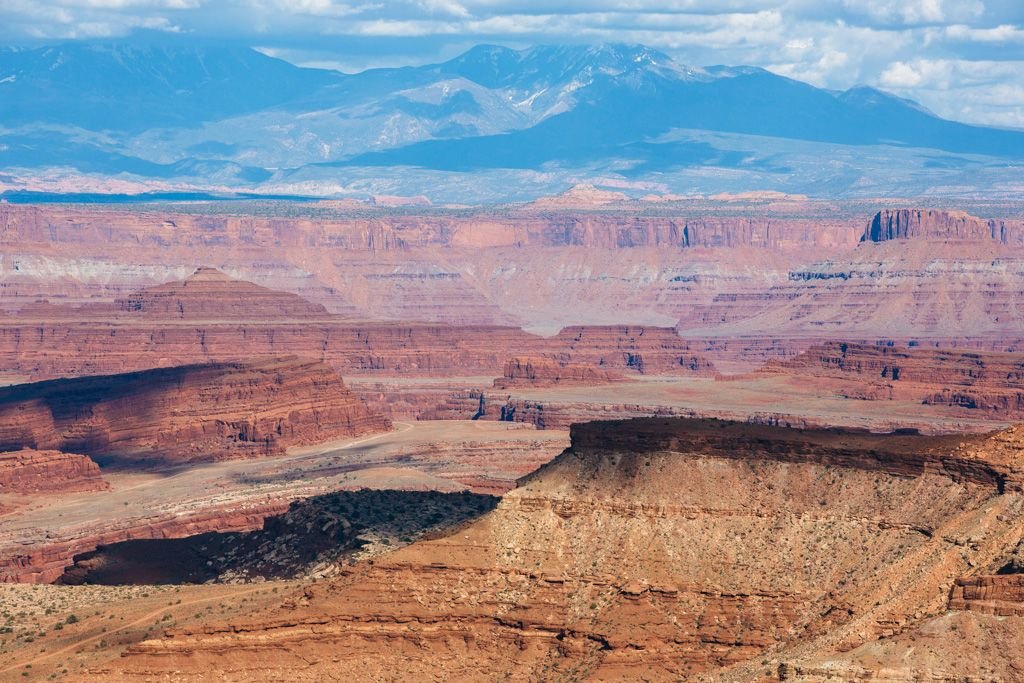 You can't venture around Island in the Sky without stopping off at Mesa Arch – which is why when you DO, you'll inevitably run into hoards of people trying to pose beneath it or walk across it. I still can't believe I manage to pull off a shot of the arch with zero people in the frame.
Once I snapped it, I retreated to the side and snagged a perch just by the edge, staring out into the land below. Surely you can't blame me!
I've been to the Grand Canyon twice and, while undeniably majestic, I feel like the views from the rim are mostly the same no matter where you stand. By contrast, the scenery enjoyed from each viewing area in Canyonlands is unique. I consciously sat at each one for at least 20 minutes, trying my damnedest to soak up every last bit of the landscape below.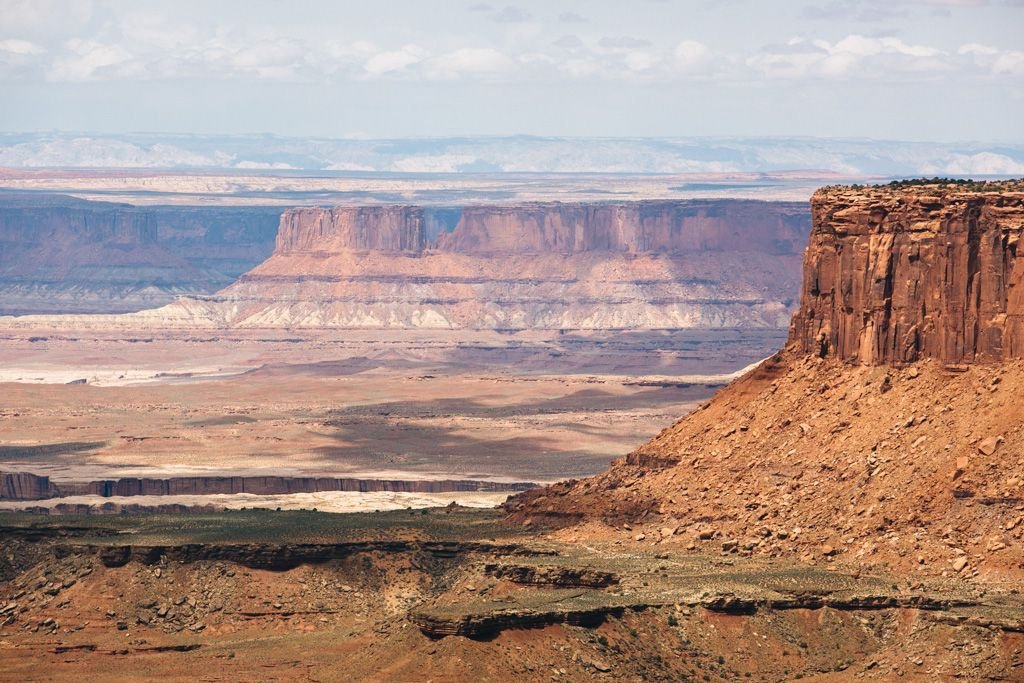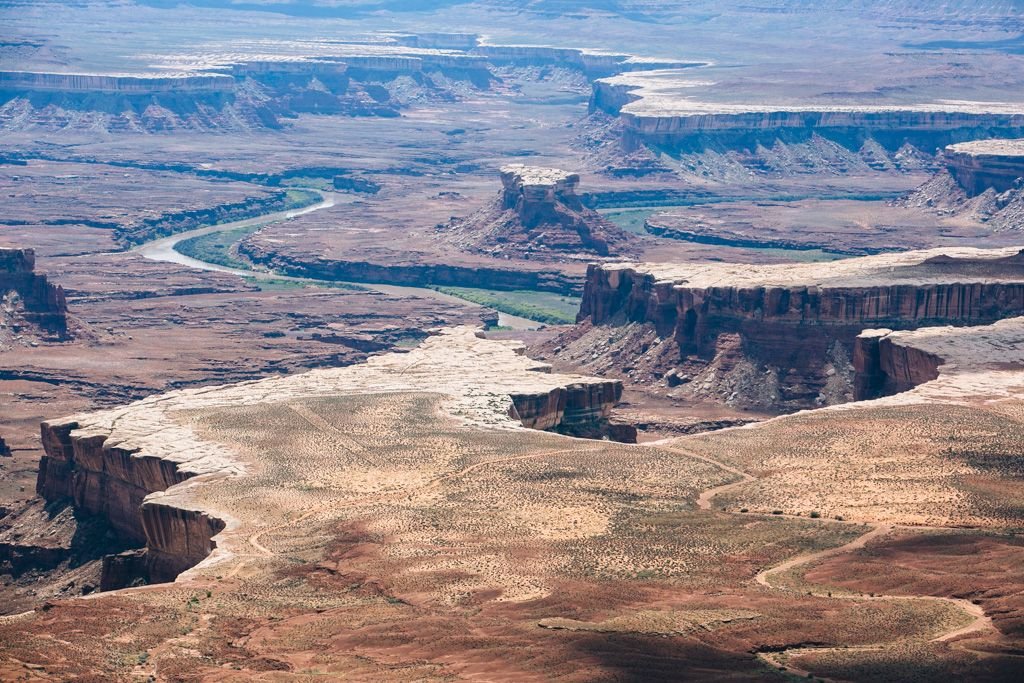 While I'd originally had grand ambitions to hike as much as possible on my trip to Utah, a sprained toe on Day 1 kept me mostly sidelined. Fortunately, Island in the Sky isn't the part of Canyonlands known for its hiking trails, so I didn't feel like I was missing out. There are a few short, easy hikes here and there, but mostly it's a district meant for viewpoint hopping by car. Island in the Sky is doable in a half day, but allot a full day for more leisurely exploring, picnicking, and hiking.
Pin it!