Doing good on my goal to take more long weekend trips, I spent this past Easter weekend out west in Utah. After a tumultuous transition from winter to spring in New York, all I wanted was to feel the heat from the sun again, to be able to enjoy nature outside of the city grid.
4 days exploring Utah on my own was exactly what I needed. I cashed in some of my credit card points and booked a free flight to Salt Lake City, then rented a car and drove down to Moab to explore Canyonlands, Arches, and surrounds. I hiked, I camped, I canyoneered – it was everything I'd hoped this trip would be.
I'll be sharing the photos I took with my real camera in future posts, but for now here's a taste of Moab via my Utah instagram feed.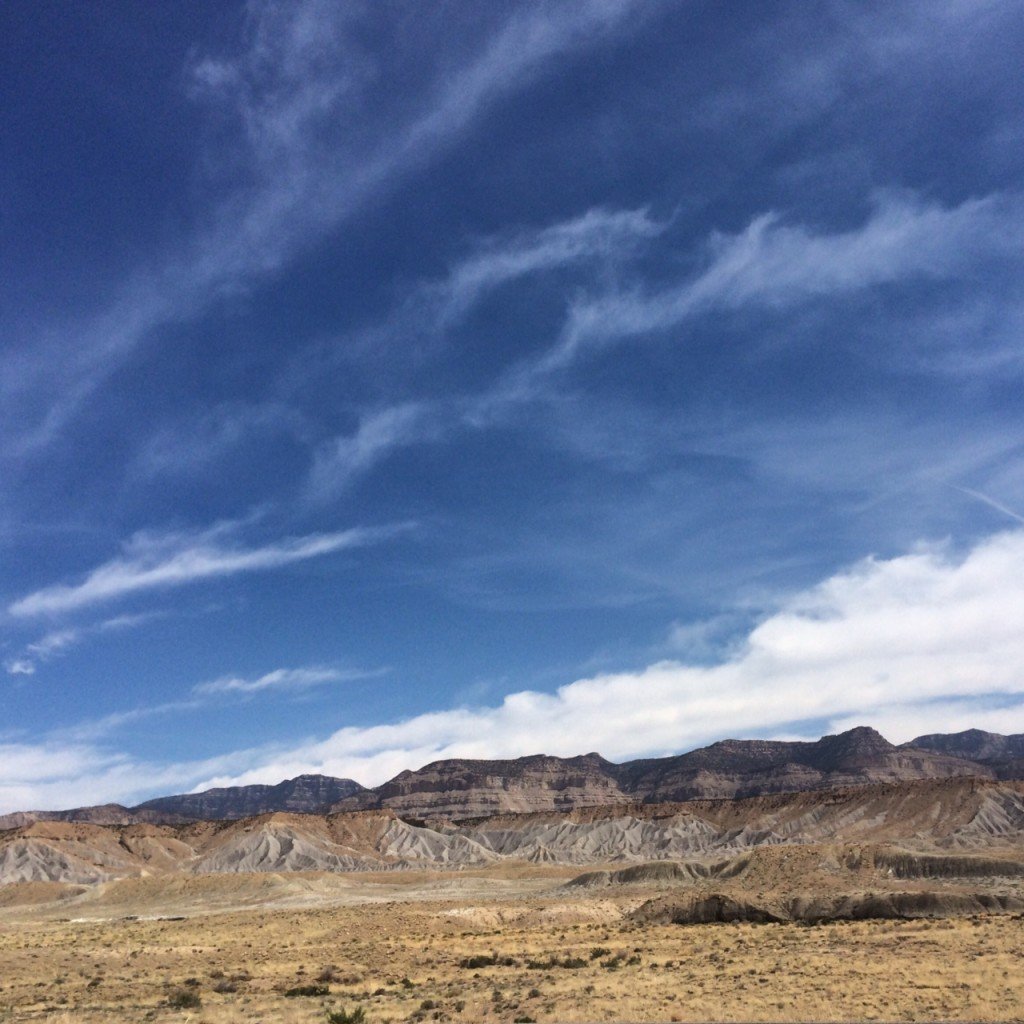 I flew in to Salt Lake City late Thursday night, then made the long drive down the Moab the next morning. I arrived in Moab early afternoon on Friday without a plan: nowhere to stay, ready to go wherever the wind takes me. I grabbed a coffee at Moab Coffee Roasters and furiously plotted my next move. The next thing I knew, I was hobbling down the street with a newly-sprained toe. FAN-TASTIC.
No way was I going to let a little pain and discomfort mess with my desert adventure, so I carried on to Sand Flats Recreation Area to try to grab a campsite the weekend. They were full thanks to the Easter Jeep Safari, and I was going to turn around but then I saw THIS and on impulse decided to spend the rest of the afternoon frolicking here.
Snow AND sand, how stunning is this scene?! I couldn't help but be seduced.
I drove around, then came upon the start of the Slickrock Bike Trail. Like a moth to a flame, I limped onto the 1.7 mile practice loop and photographed the bejesus out of it. It's definitely a new goal of mine to learn how to mountain bike and someday come back to Moab and ride the famous Slickrock. Despite its name, this kind of rock actually takes very well to rubber, both bike tires and shoe soles.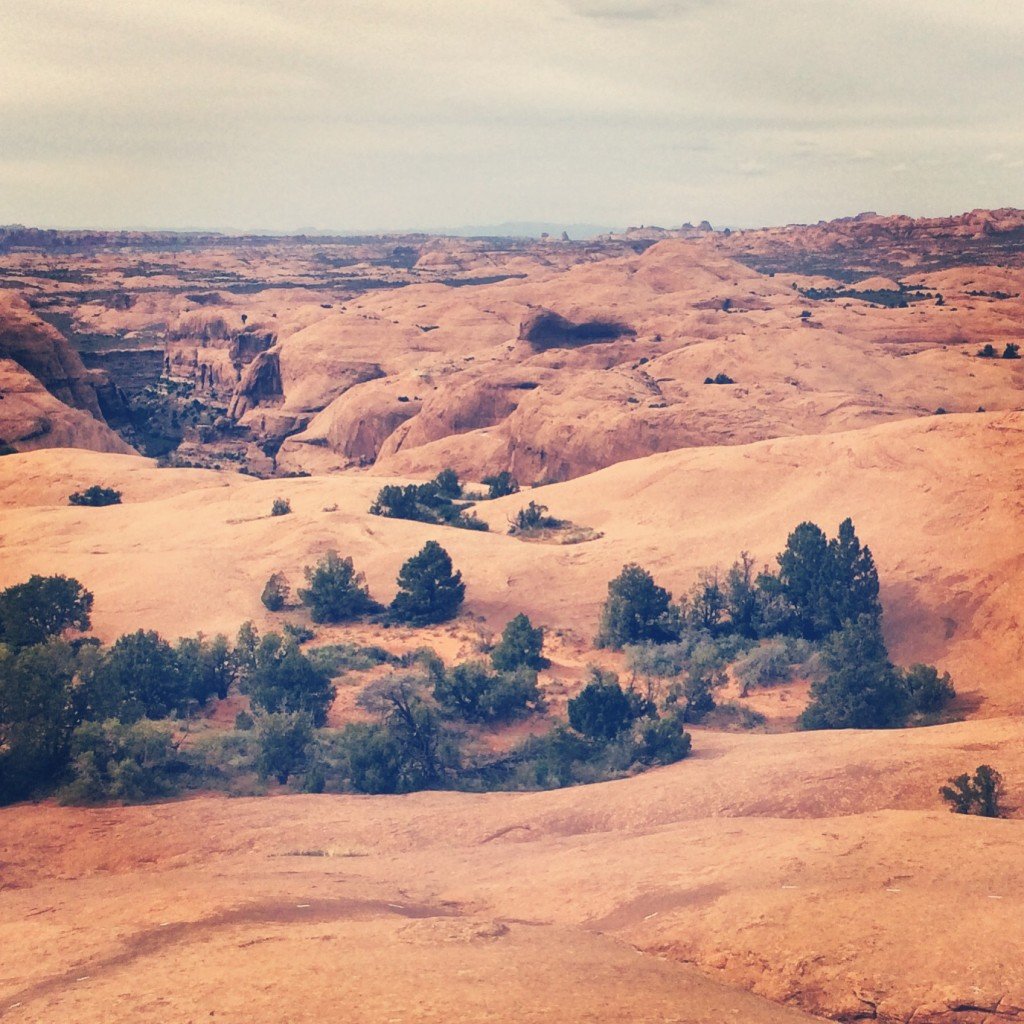 Saturday began with a little rain, but thankfully it cleared up in time for me to explore Canyonlands National Park. It reminded me a lot of the Grand Canyon: less majestic but more varied in landscape. Aint no arches in the Grand Canyon!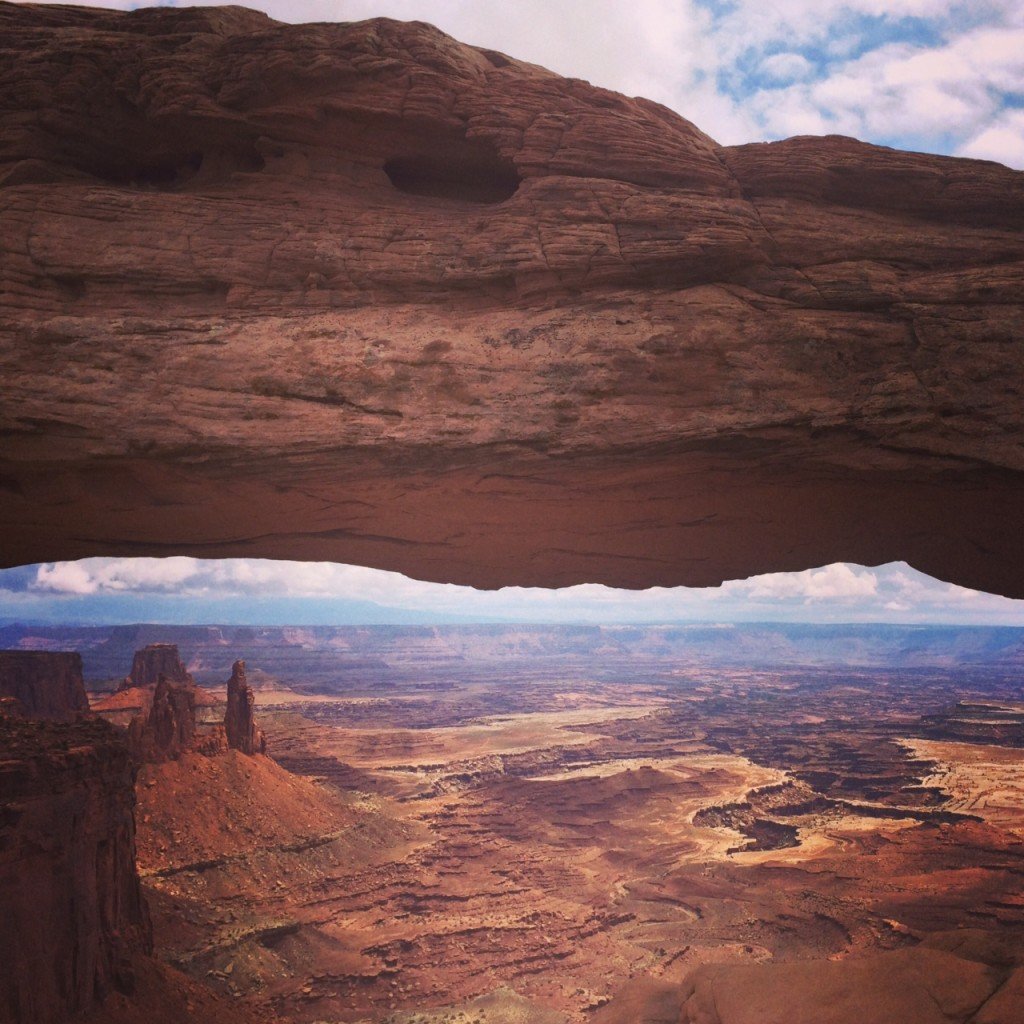 Opting to stay off my injured foot as much as possible, I went viewpoint hopping at the Island in the Sky district of the park. I stopped at all the major viewpoints and many others as well, spending a minimum of 30 minutes at each doing nothing more than soaking up the scene and staring off into it. I couldn't get over the silence – coming from NYC, I'd forgotten what that sounded like. Evidently Canyonlands was named one of the quietest places in all of the United States.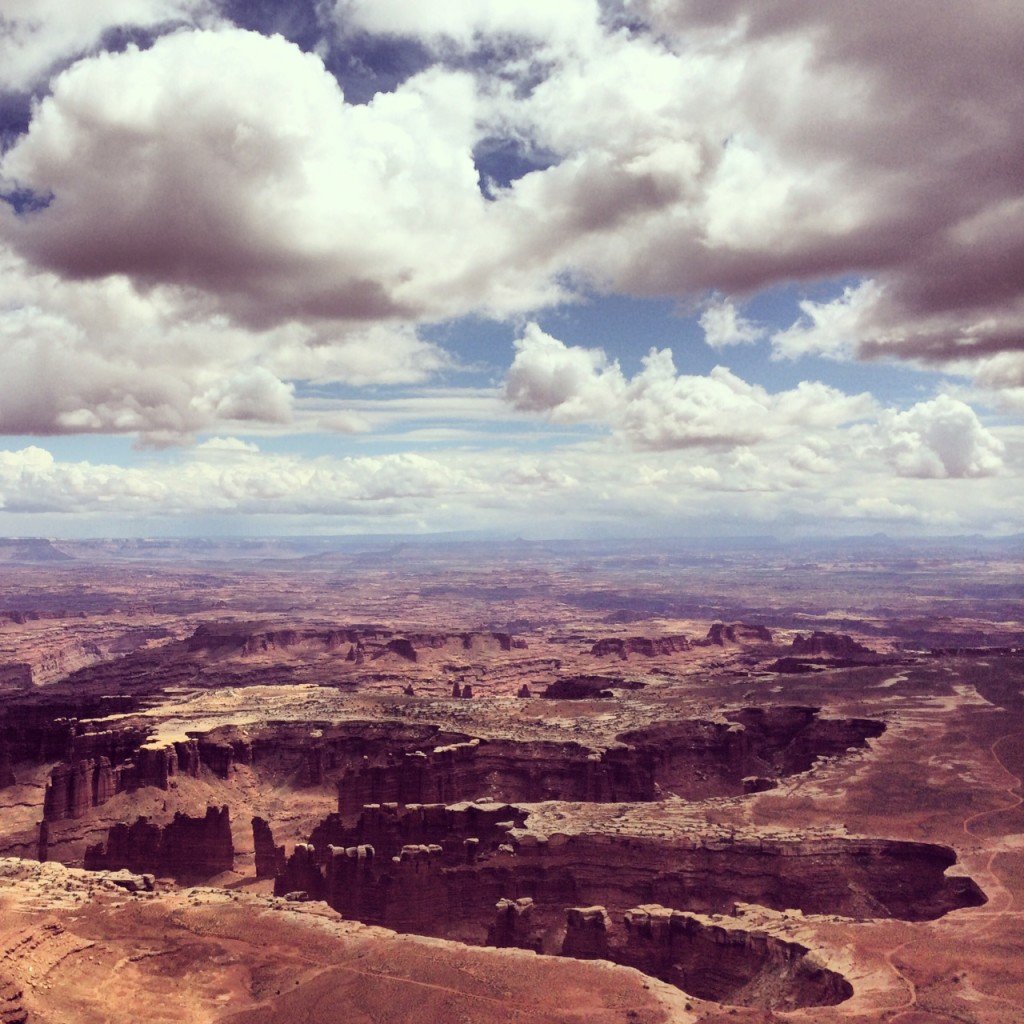 On Sunday morning, I rose before sunrise and headed into town for a morning of canyoneering with Moab Cliffs and Canyons. We did our first rappel, then hiked to our next one and I all but freaked out upon seeing this view. I was having MAJOR happy flashbacks to the Outback – specifically Kata Tjuta.
Our second rappel was just to the left of Morning Glory Bridge (above). I'll never forget the feeling of twirling around in the air beneath this arch – what a natural high! It was also a swift kick in the tush to maybe consider investing in a GoPro. I'm not really into movies, either making or watching them, but sometimes a photo doesn't quite do justice to an experience.
Driving back from our outing, we passed by what looked like a couple of campgrounds on the Colorado River. I thought that maybe I could snag a campsite at one of the nearby campgrounds and RV parks in Utah with all the Jeep Safari folks heading out of town, and sure enough I found one at Drinks Canyon. I could have spent the rest of the day hanging out on the river, basking in the sun. Oh god the sun! It was the perfect kind: strong but not sweat-inducing.
But alas, Arches National Park was calling. I quickly got sidetracked by the Park Avenue trail, which I hiked in flip flops because I couldn't get a proper shoe on my swollen foot. These towering rocks were beautifully lit up by the midday sun, but by 4:00 or so the shadows started creeping in. I didn't even make it to any arches til late afternoon – oops!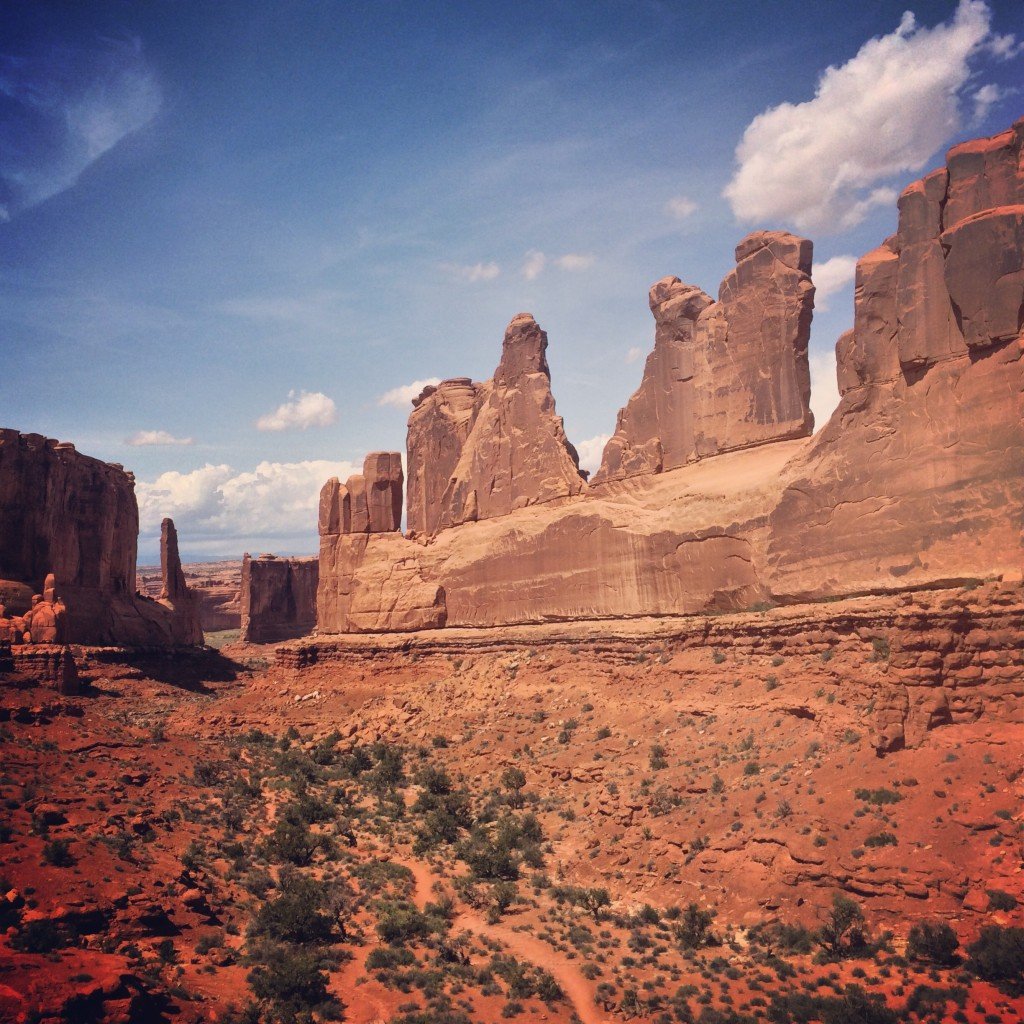 In contrast to the near-empty Park Avenue trail, the Windows section of the park was crawling with visitors. I did an obligatory loop around the North and South Window, then continued on my way.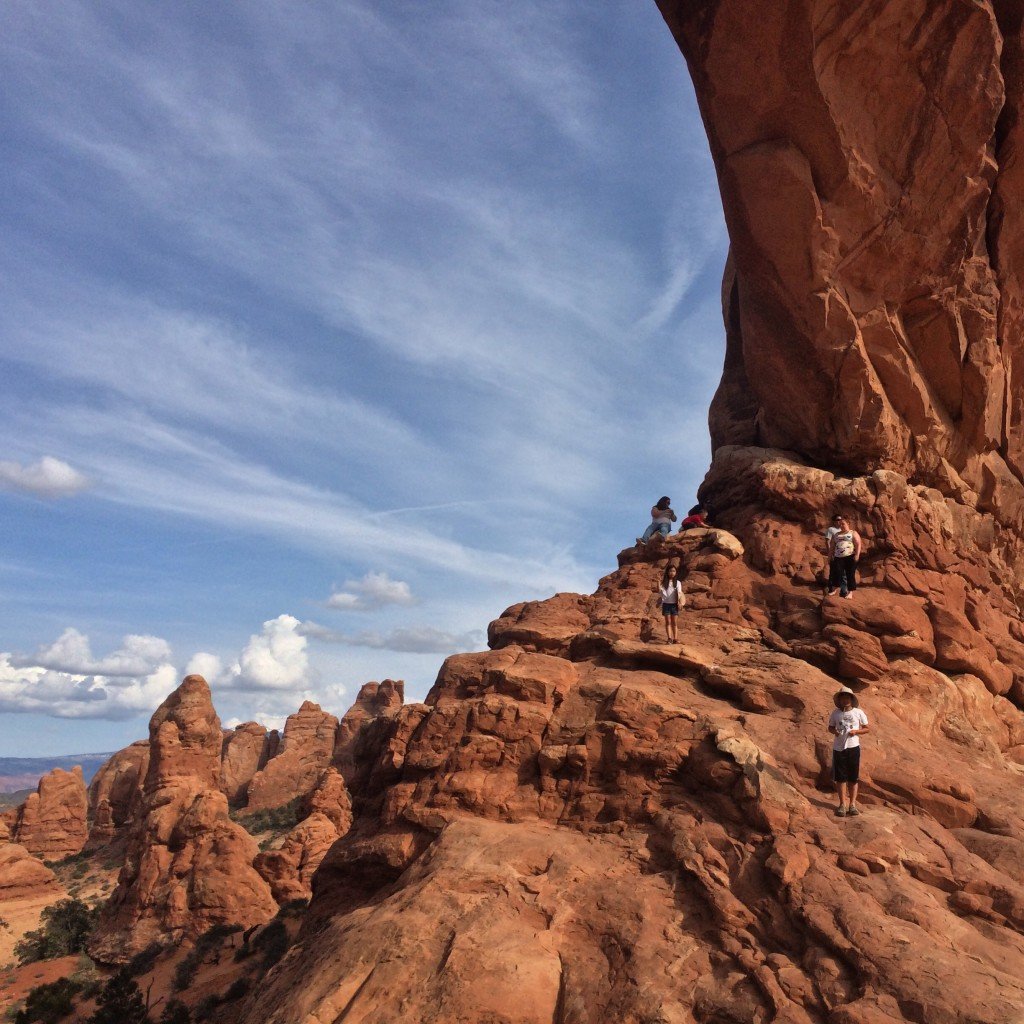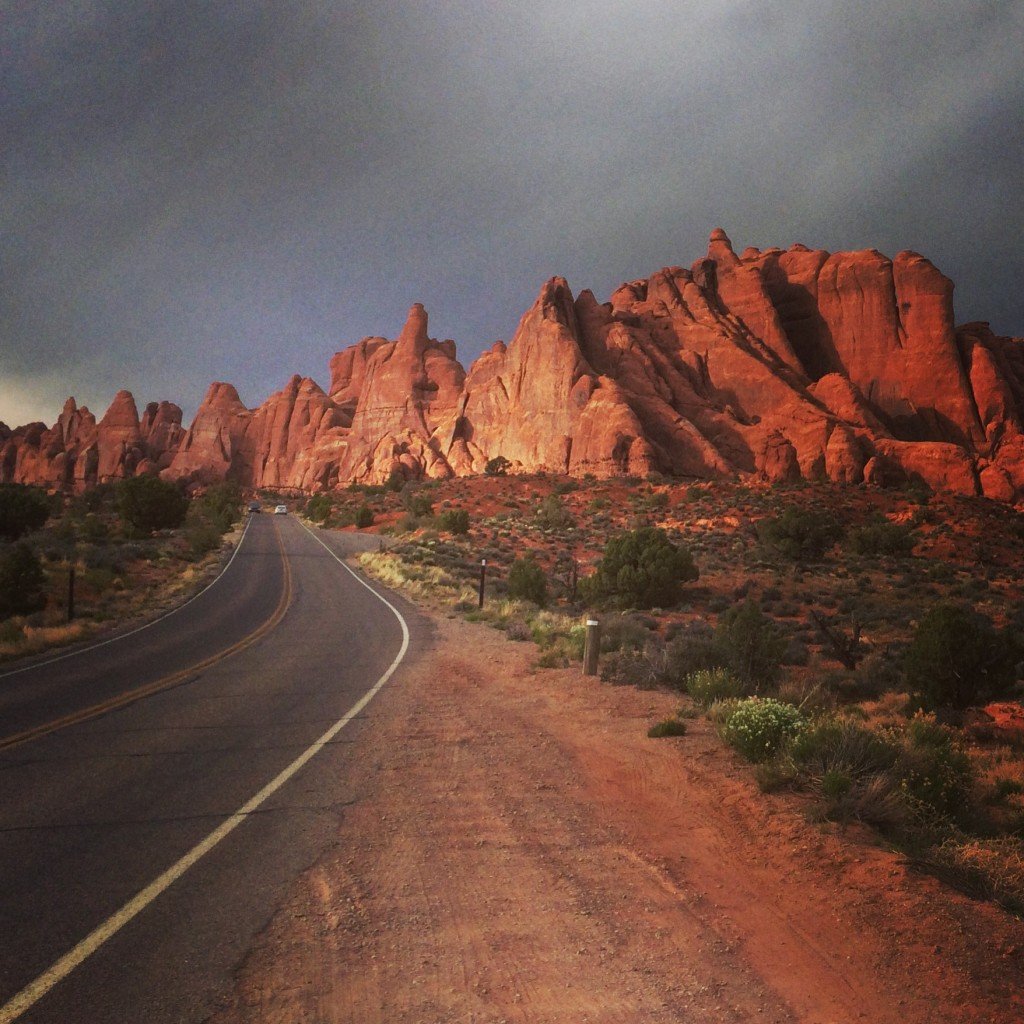 I opted not to do the 3 mile hike to Delicate Arch for sunset as I'd originally intended, so as not to completely murder my toe. Instead, I took a shorter trail to a viewpoint and saw a teeny-tiny version of the arch from below.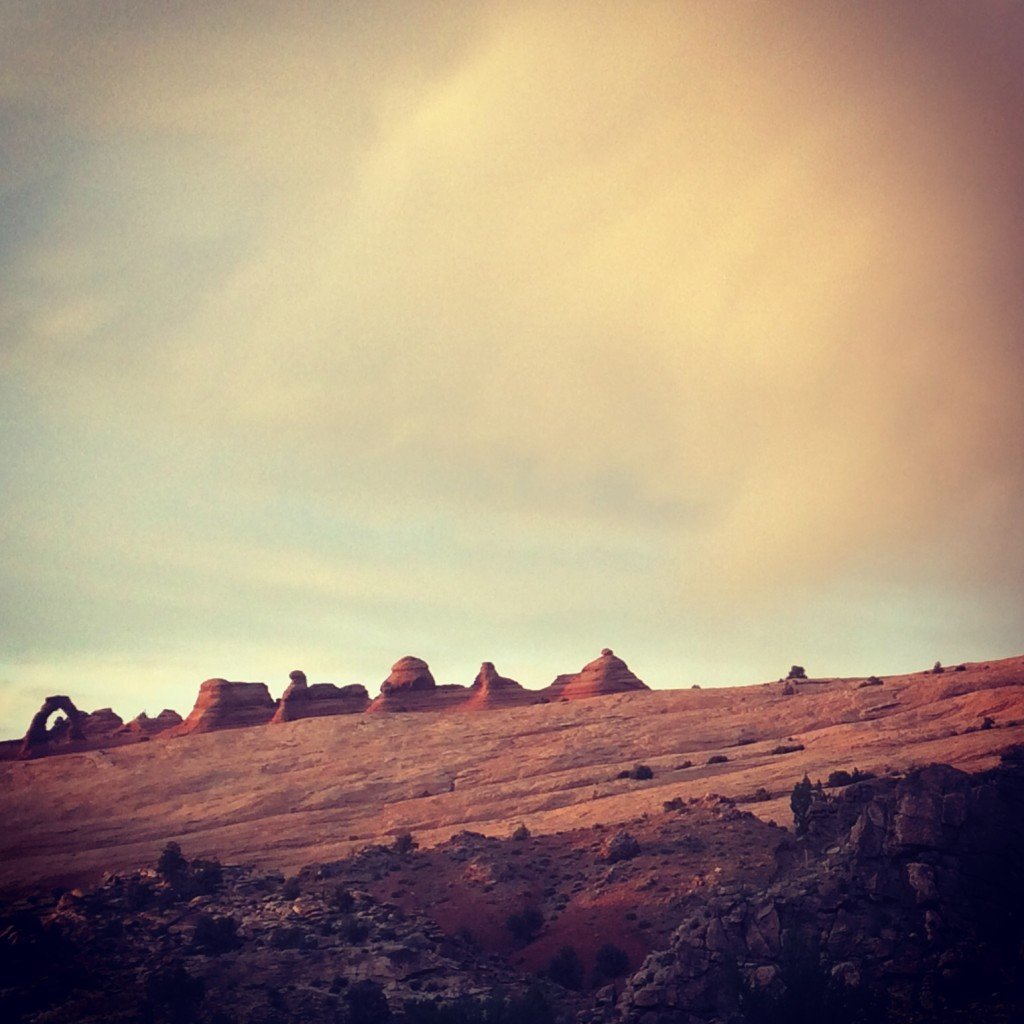 On Monday, my last day in Utah, I drove the 60 mile La Sal Loop through the forest and mountains on a road with one too many hairpin turns. As a shaky driver, I officially count this as one of my greatest driving accomplishments. Naturally, I paused every so often to take in the view of the town from above. The La Sal mountains are a popular launching-off point for mountain bike rides down into Moab. Along with Slickrock, I'm coming back to take this trail on someday!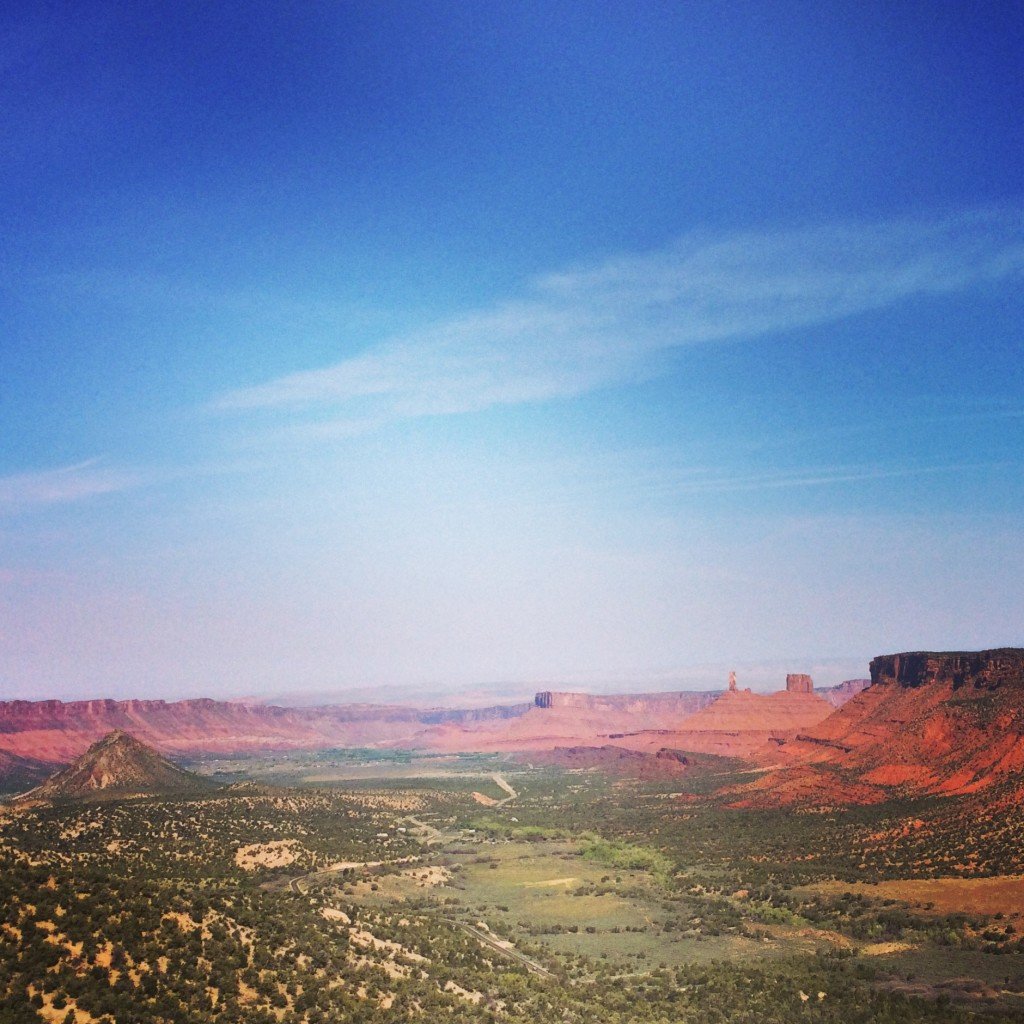 As I was descending the mountain, I noticed a bright blue body of water behind the red rocks and wondered what the heck it was. Ken's Lake, a desert reservoir, is what it was. Pretty cool to see, but there were some awful bugs hanging out there so I quickly snapped some photos and left.
Before heading back to Salt Lake City I had to stop at Wicked Brew, a drive-thru coffee bar. Best coffee in Moab, you heard it here. They even leave a chocolate covered espresso bean on top of your to-go cup!
I endured an exhausting 4.5 hours driving up to Salt Lake, then immediately ditched the car for an early dinner where I had the second-best salad of my life at Omar's Rawtopia (try the honey basil!), followed by another frivolous cup of coffee at Alchemy before my red eye back to NYC. Salt Lake City is nothing to write home about (or instagram, seeing as I have zero snaps from the evening I spent there), but the allure is in its close proximity to myriad outdoor adventure opportunities.
Stay tuned for more tales and photos from Utah in future posts!
Don't forget to follow me on instagram and catch my photo updates in real time!
Which photo from my Utah instagram is your favorite?