For the inaugural Flashback Friday post, I think it's only right to feature the place that still tugs at my heartstrings: Australia (more specifically: Kata Tjuta).
I spent most of 2006 living, studying, and traveling in Australia. During breaks at Sydney Uni, I'd take trips to other parts of the country. Yes, the Great Barrier Reef is every bit as bucket list-worthy as you think – but it was the Outback that truly rocked my world.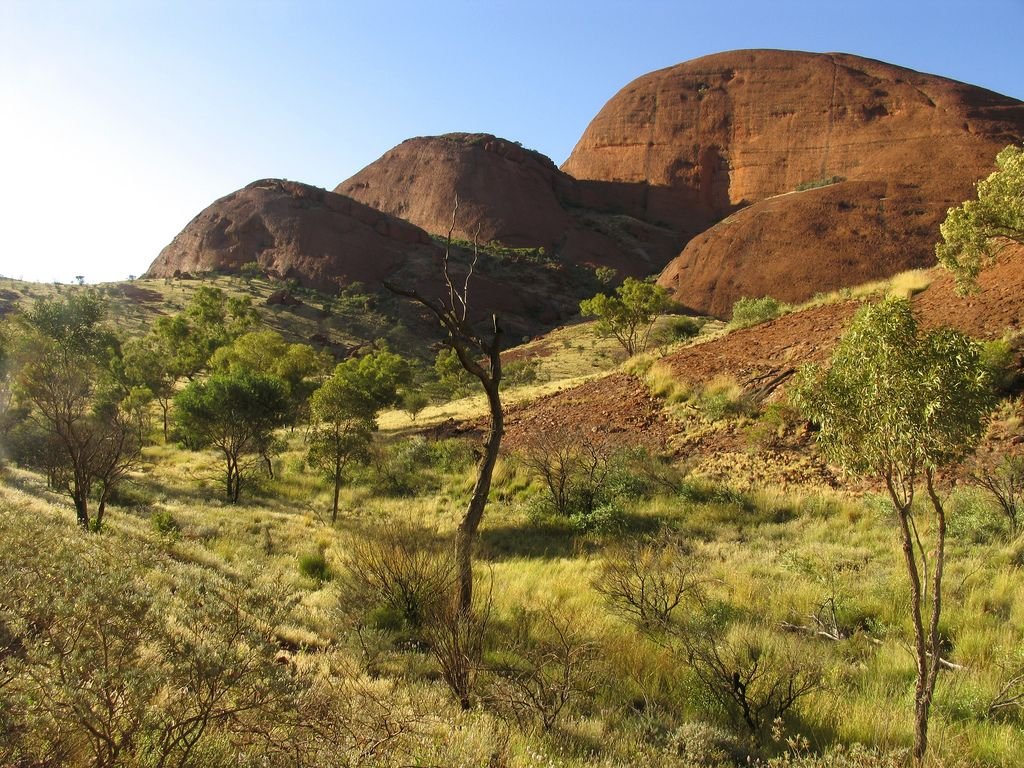 Though slightly overshadowed by its big brother Uluru (Ayer's Rock), Kata Tjuta (the Olgas) is stop-you-in-your-tracks beautiful. Frolicking through the rolling hills in the Valley of the Winds was like heaven on earth for me; I've never felt quite like that anywhere else I've been.