Let's be real: one of the major draws to Southeast Asia is how insanely affordable it is to travel there. I knew Cambodia was one of the cheaper countries to get by in, but it didn't really hit home until I found myself indulging in $1.50 cocktails in Siem Reap.
Let me repeat that: cocktails are $1.50 in Cambodia, commonly found in the form of 2-for-1 $3 happy hour specials. I figured it would be a crime NOT to take advantage of such a steal – after all, I'd be paying $10+ for one mixed drink back home in NYC.
This Cambodian Bargain Bonanza continued throughout my 3-day stint in Siem Reap. The $40 I dropped on a 3-day pass to Angkor Wat was offset by just how far $5 could get me in town. And Cambodia uses US dollars as currency for most everything, so when I say $5, I don't mean *around* $5 – I mean EXACTLY $5!
And with that, I present you with a few $5 Adventures in Siem Reap, Cambodia:
Single Hotel Room
I booked a room at the Palm Garden Lodge, based on its stellar reviews and dirt cheap prices. A sizable single room with a double bed, mosquito net, fan, tv, fridge, and en suite bathroom was mine for just $5.
And as if that weren't enough bang for your buck, they also provide a complementary breakfast (fried egg, toast, tea/coffee). This same room would go for $150+ in NYC.
1-Hour Foot Massage
For some reason, Siem Reap is chock full of spas offering all sorts of massages and hair/nail care. In the night market and on/near Pub Street, you'll find no shortage of $5 spa services. I opted for a 1-hour foot massage, which was more of a relaxing massage than the *tough love* semi-painful massages I tend to prefer, but it was still nice (except for the part where the girl did some shoddy reflexology by tapping a stick on the various pressure points – that didn't do too much for me).
This same massage would go for $60+ in NYC (unless perhaps you hit up Chinatown).
Alternative spa adventure: Manicure or pedicure ($4-5)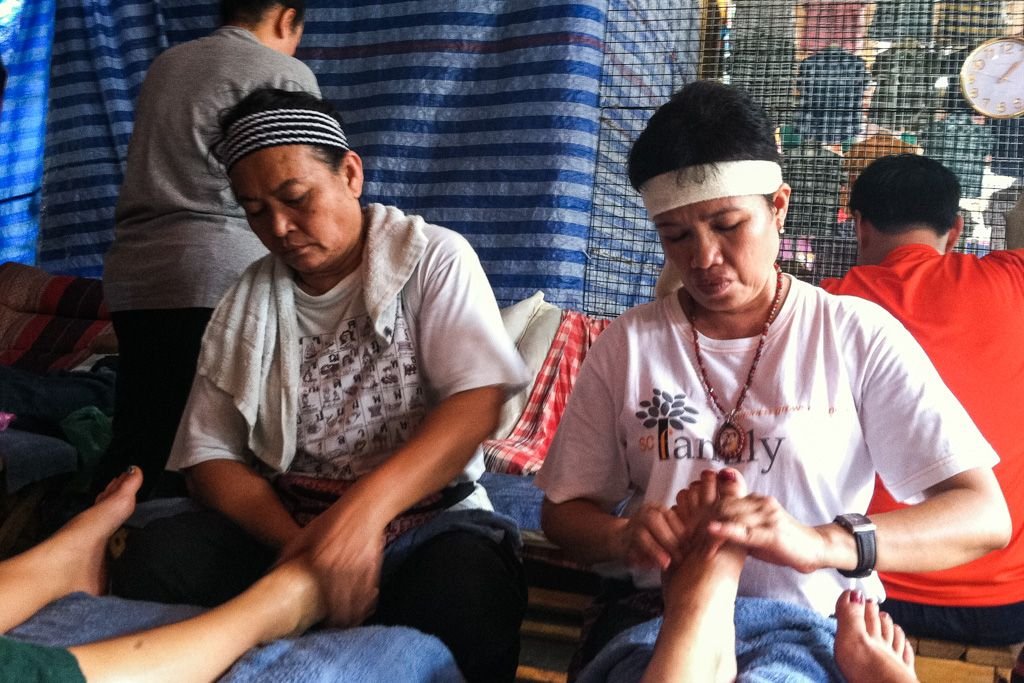 Dinner and Drinks
My very first night in town, I came upon a restaurant with ridiculously affordable main courses and a mojito happy hour special. And, bonus! – they served a complementary fruit plate for dessert. Main course, mojito, and fruit plate came to exactly $5.
The next night, I found a different restaurant where a main course, appetizer, and fruit shake came to $5.50. These same meals would easily go for $20+ in NYC.
(And no, I did not sample any of their insect delicacies… but that's a thing you can do there, if you wish!)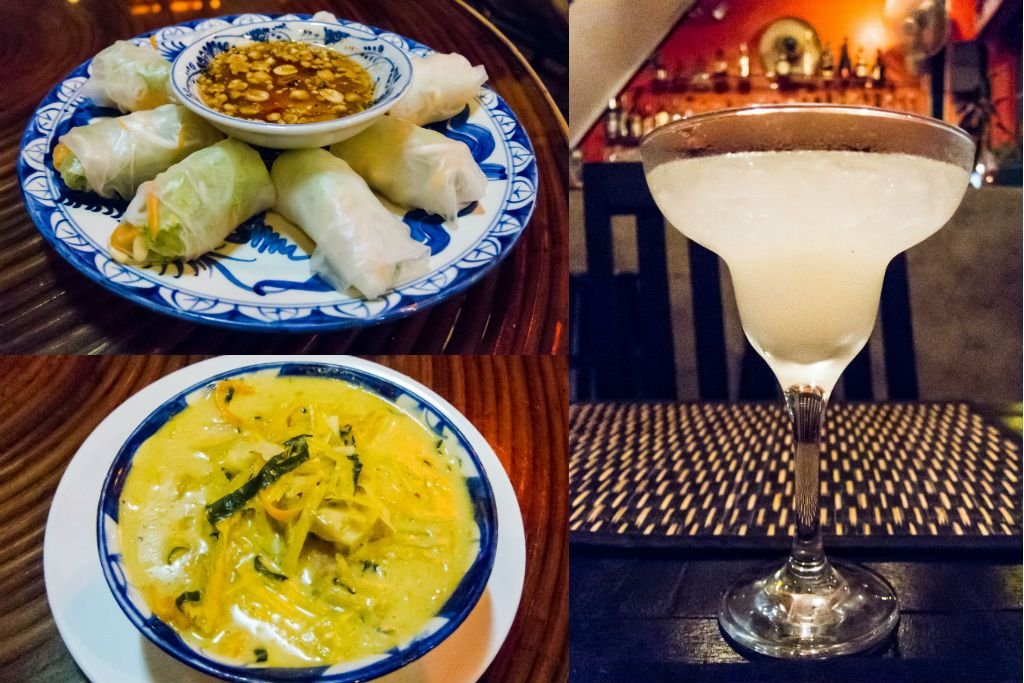 Note: Cost of living is a bit higher in Phnom Penh and Sihanoukville, where these same adventures would cost around $7.